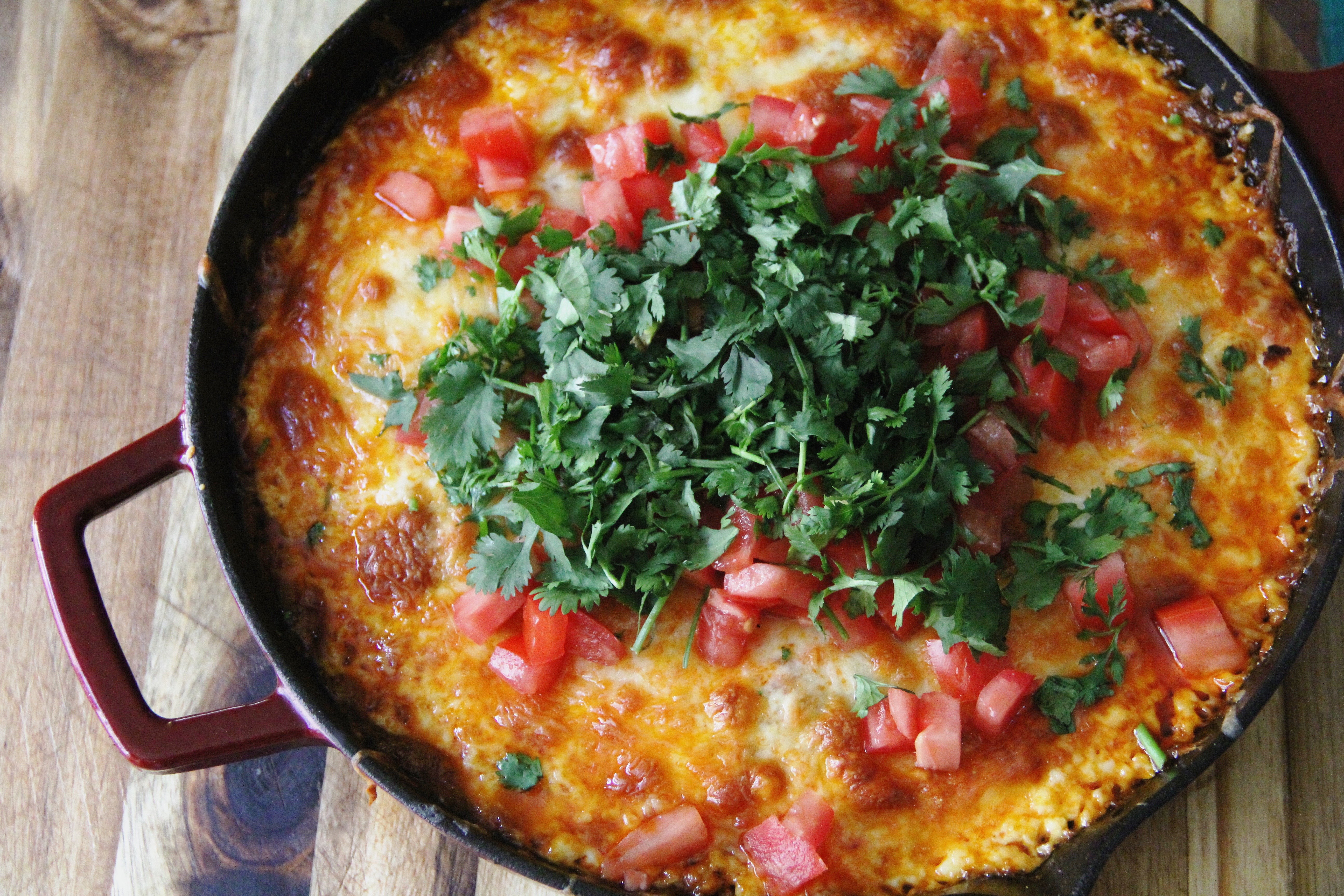 The first time I saw queso fundido on a menu, I thought it was nearly too good to be true. A dish filled with melty cheese whose only purpose is to be eaten? It's the stuff dreams are made of. It's also one of my weaknesses and I can't/won't apologize!
The first time I made queso fundido, I loaded it up with freshly roasted poblano peppers and we demolished the entire thing in one sitting with a bunch of tortilla chips. The poblanos had a subtle smokiness without being overly spicy.
This queso is layered with nicely spicy vegetarian chorizo. There are numerous brands of soy chorizo, but my preference is actually Trader Joe's brand. You can eat the queso with warm corn tortillas or use tortilla chips to enjoy it as a warm, cheesy dip. (Really if you're feeling more keen on eating it by the spoonful, I wouldn't thwart your endeavors.)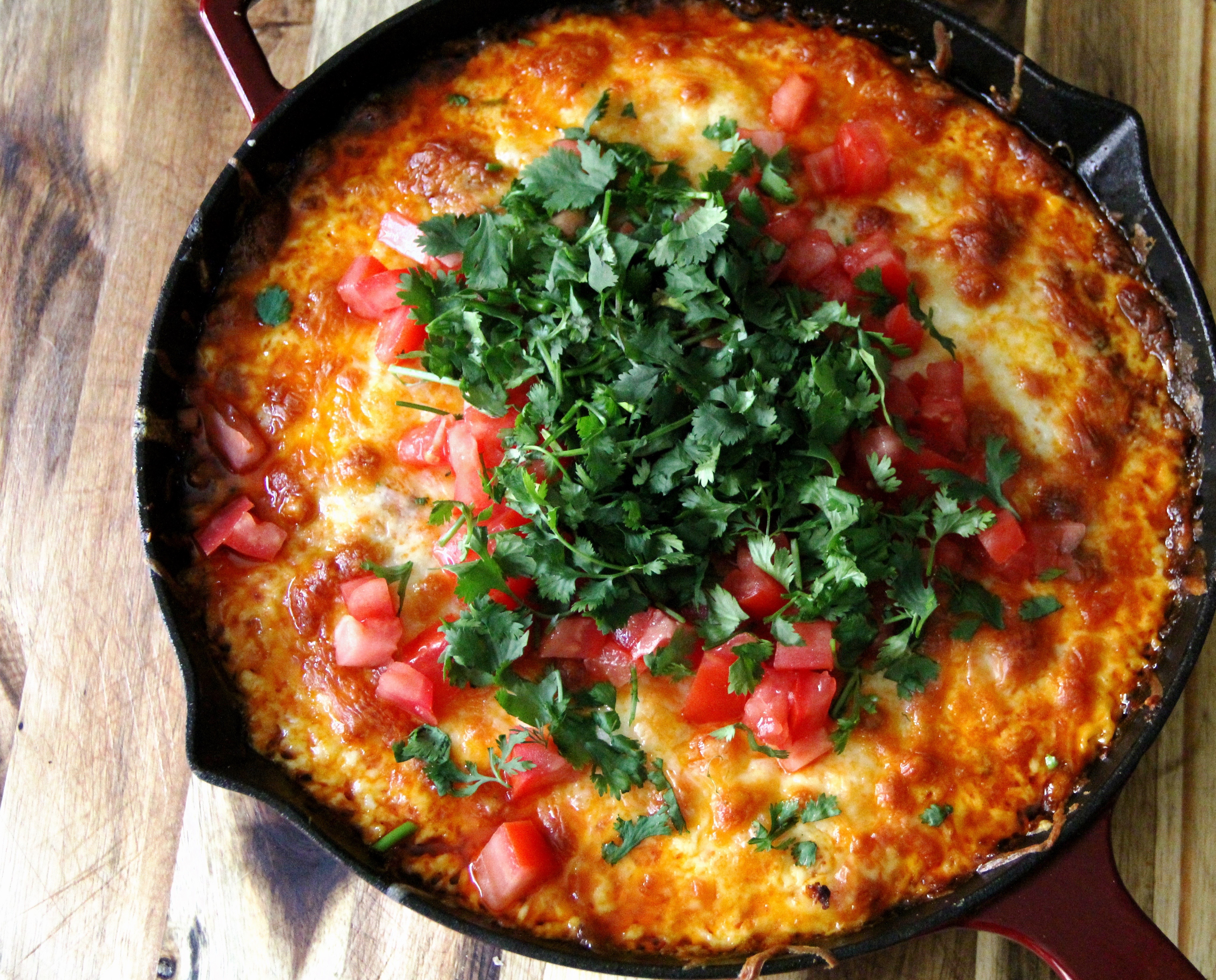 Meatless Monday: Queso Fundido Con Soyrizo
Serves 6-8 people.
Ingredients:
1 tablespoon olive oil
1/2 a large onion, diced
12 ounces Soyrizo
1 7-ounce can diced green chiles
8 ounces monterey jack cheese, shredded
16 ounces mozzarella cheese, shredded
1/2 cup fresh cilantro, chopped
2 large roma tomatoes, diced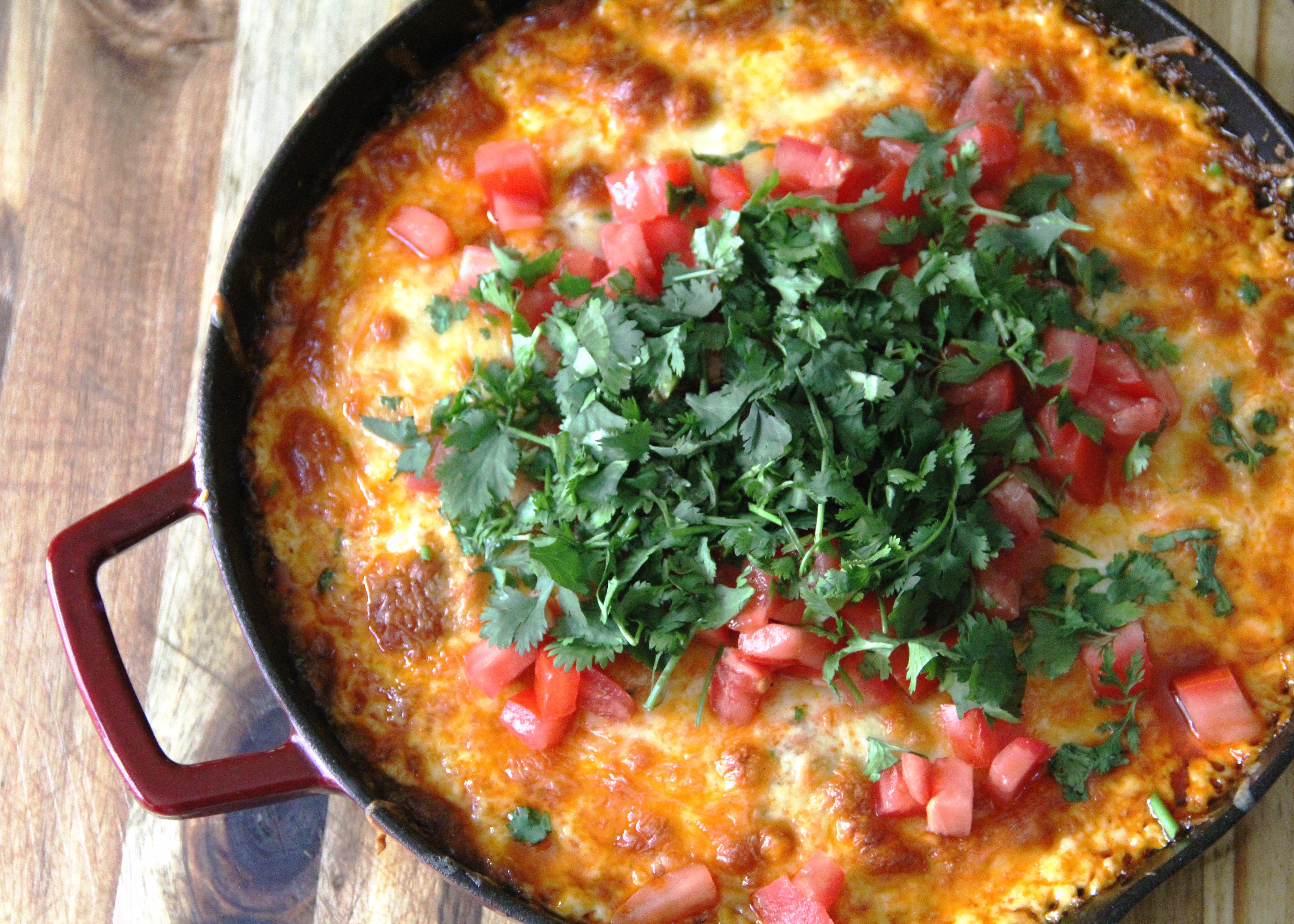 Directions:
Preheat your oven to 350 degrees F. Heat the oil in a 10-inch cast iron pan over medium-high heat. Add the diced onion and sauté just until the onion soften and becomes fragrant. Crumble in the soyrizo and cook, occasionally stirring, until the soyrizo browns (8-10 minutes). Add in the green chiles and sauté for an additional minute or so.
Scoop out half of the soyrizo mixture and place in a small bowl until needed. Sprinkle on half of the cheese over the remaining soyrizo that's in the pan. Layer on the soyrizo that you removed, over this layer of cheese, followed by the remaining shredded cheese.
Bake for 15-20 minutes, until bubbly and golden brown on top. Sprinkle on the diced tomato and cilantro, then serve immediately, with warm tortillas or chips.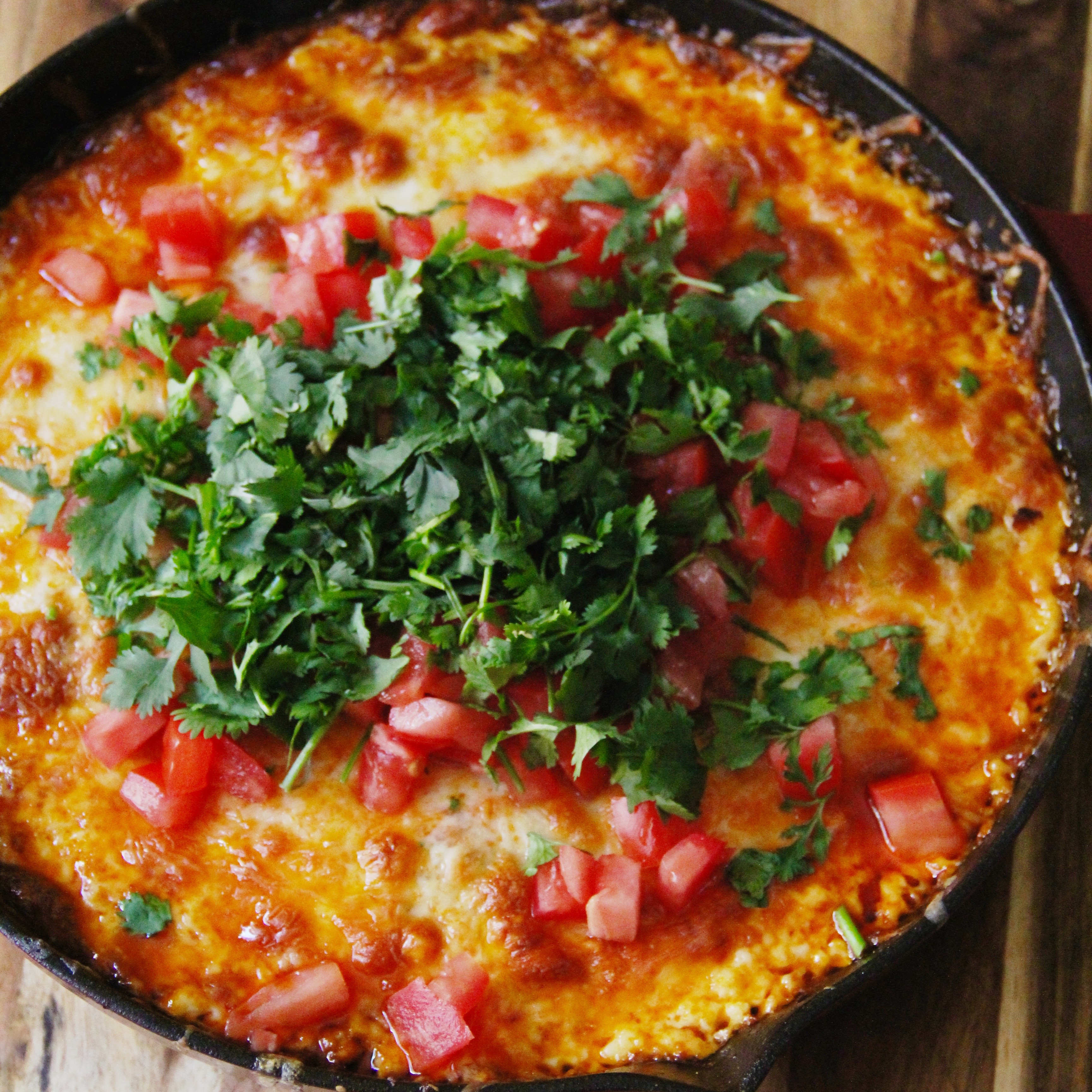 Please follow and like us: