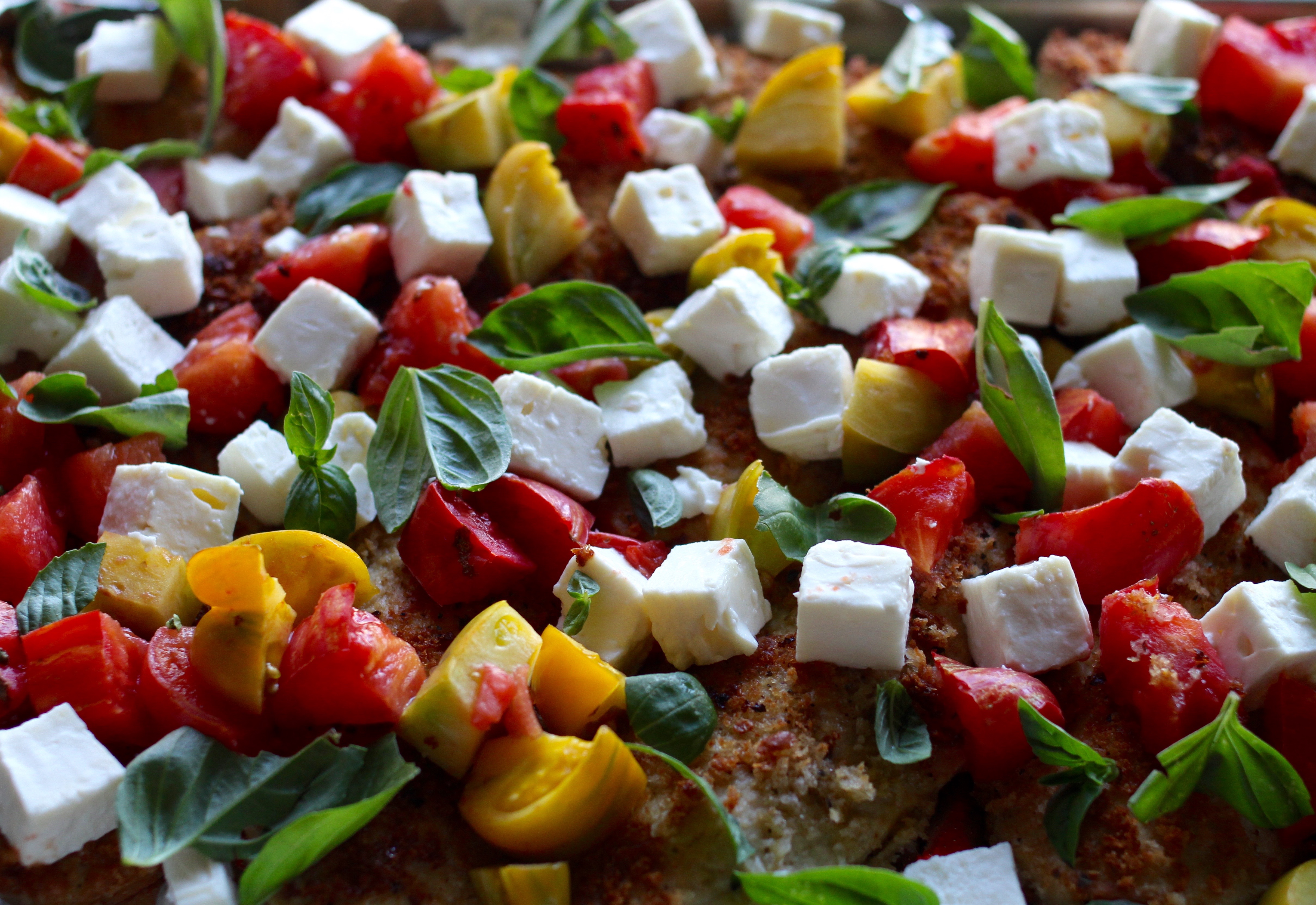 One of my favorite vegetarian meat alternative companies is Quorn. The flavor and texture similarity to chicken was what first attracted me to their products. Whenever I am cooking something with Quorn, I often treat it the same way I would've cooked chicken years ago.
One of my other favorite things to cook with is summertime produce this time of year. We've been out of town frequently and my humble little garden has suffered the effects of neglect. I don't know how much produce I'll eventually wind up with, but likely not nearly as much as the last few years. Fortunately I live in a little Oregon valley where the fresh produce is still plentiful and easy to come by.
I had a dish similar to this recently, except it was actual chicken. I immediately knew I wanted to figure out a vegetarian version ASAP. So… I did. While you can get already breaded Quorn Chik'n patties or cutlets (which are also filled with various ingredients like cheese, or garlic and herbs), I decided to get the "naked" cutlets and bread them myself (you get 4 cutlets in that box versus 2 in the already breaded varieties). You can add more or less tomatoes if you prefer, depending on the size of heirlooms you find!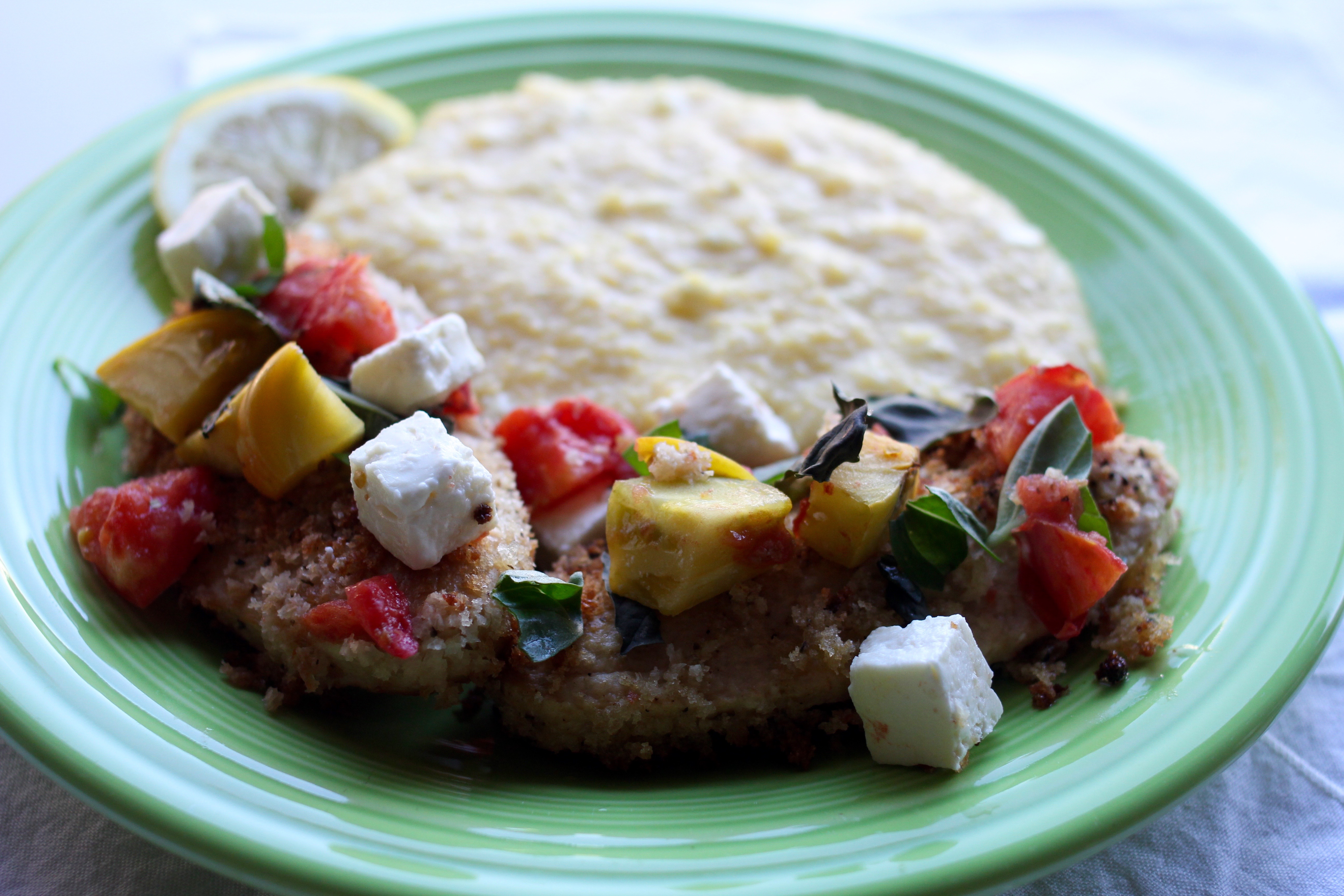 Breaded Chik'n Cutlets with Heirloom Tomatoes and Feta
Serves roughly 8-12 folks.
Ingredients:
3 boxes of Quorn Naked Chik'n Cutlets
2 teaspoons salt
1 teaspoon granulated garlic
2 tablespoons Italian seasoning
1/2 teaspoon ground black pepper
1/2 teaspoon ground coriander
1/2 cup milk
2 eggs
6 ounces panko bread crumbs
enough oil to coat a deep pan about 1-inch deep
3 large heirloom tomatoes (whatever color/variety you prefer), diced bite-size
one 8-ounce block feta, cut into bite-size cubes
4-ounces goat cheese, crumbled
1/2 cup packed basil leaves, chopped
lemon wedges, for serving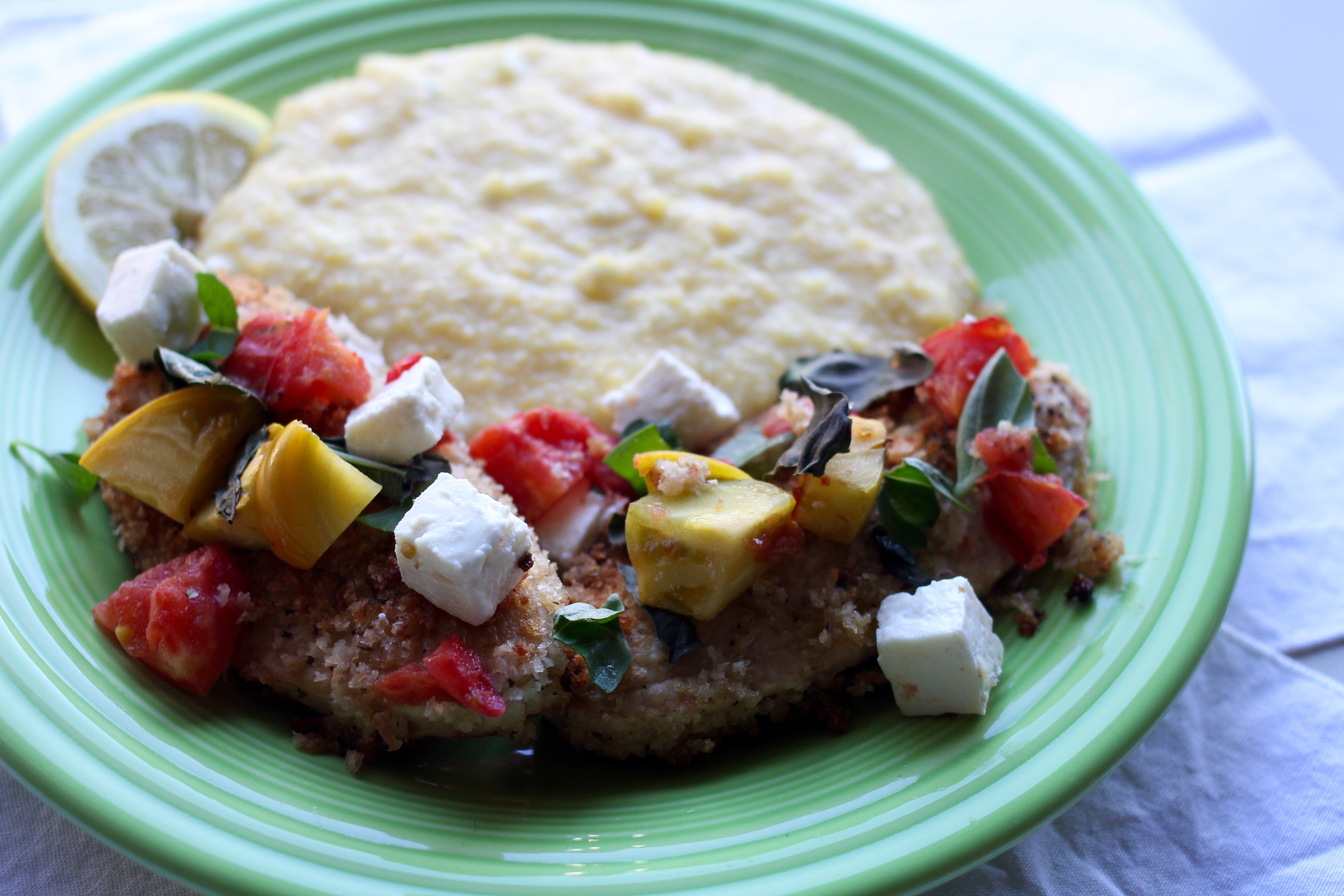 Directions:
Thaw the chik'n cutlets fully. In a small bowl, mix together the salt, garlic, Italian seasoning, pepper and coriander. Heat the oil in a large, flat-bottomed pan over medium-high. Preheat your oven to 375 degrees F.
Whisk together the milk, eggs, and 1/3 of the seasoning mixture in a dish. In another dish, mix together the bread crumbs and remaining seasoning.
Dip each fully-thawed Quorn cutlet first in the egg-milk mixture, coating both sides. Then dip in the bread crumb mixture, again coating both sides. Fry in the heated oil until golden brown on both sides.
Place the fried cutlet on a large baking sheet that has raised sides. Continue until all the cutlets have been breaded and fried, arranging them in a single layer on the baking sheet.
Top the cutlets with the diced tomatoes, feta, and crumbled goat cheese. Bake for 8-10 minutes, until the feta softens, tomatoes are heated through and the goat cheese melts. Remove from the oven, sprinkle with the chopped feta, and serve immediately with lemon wedges to squeeze over individual portions.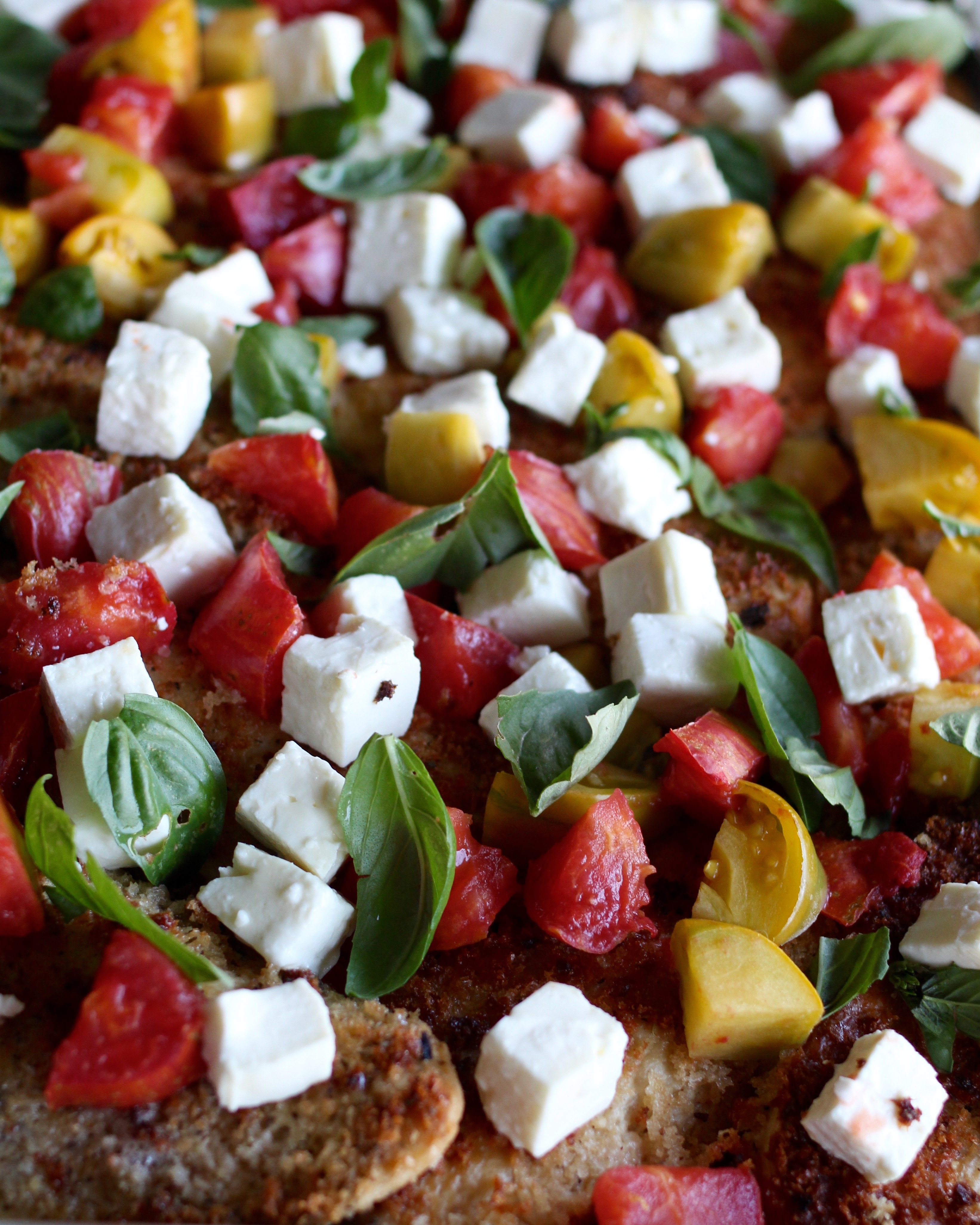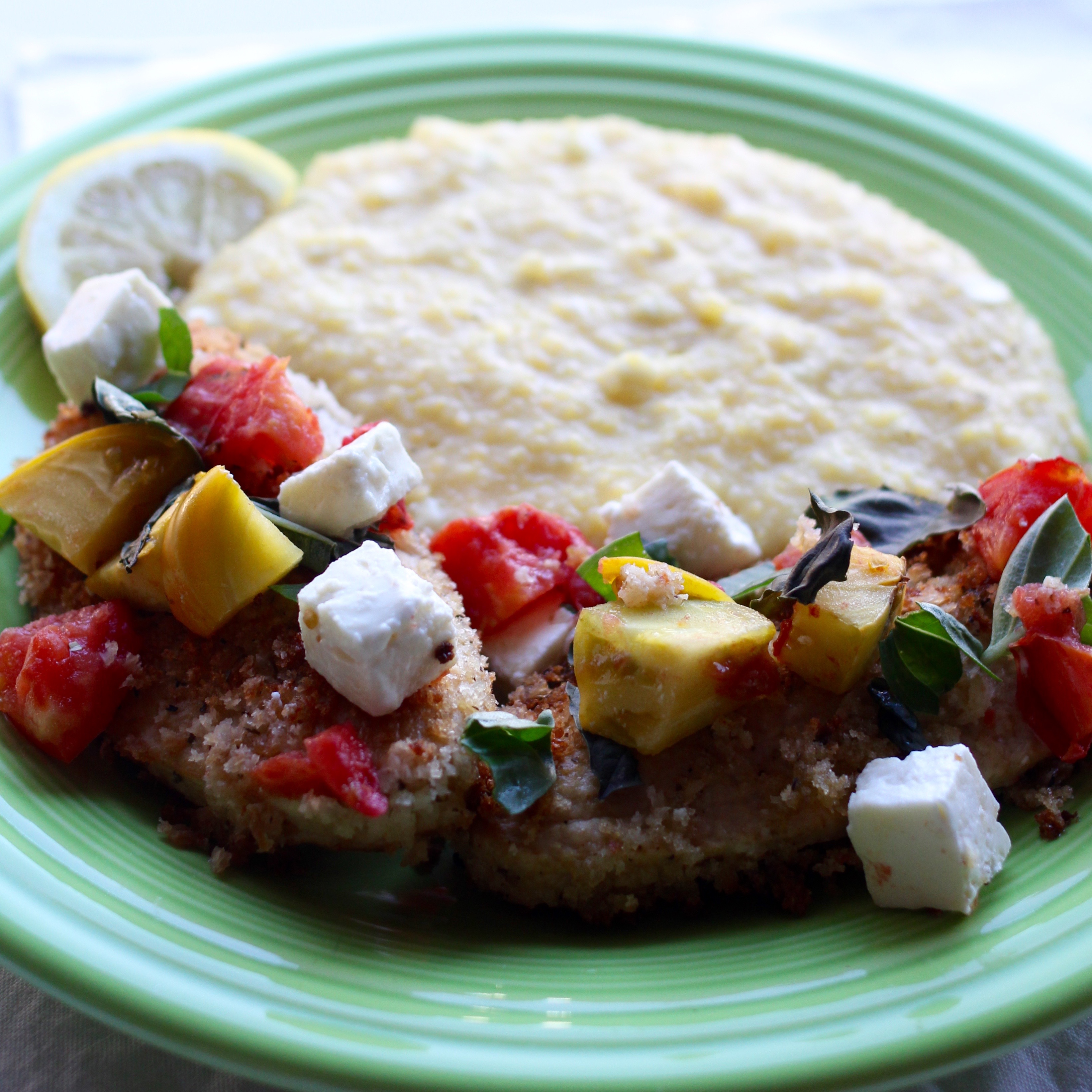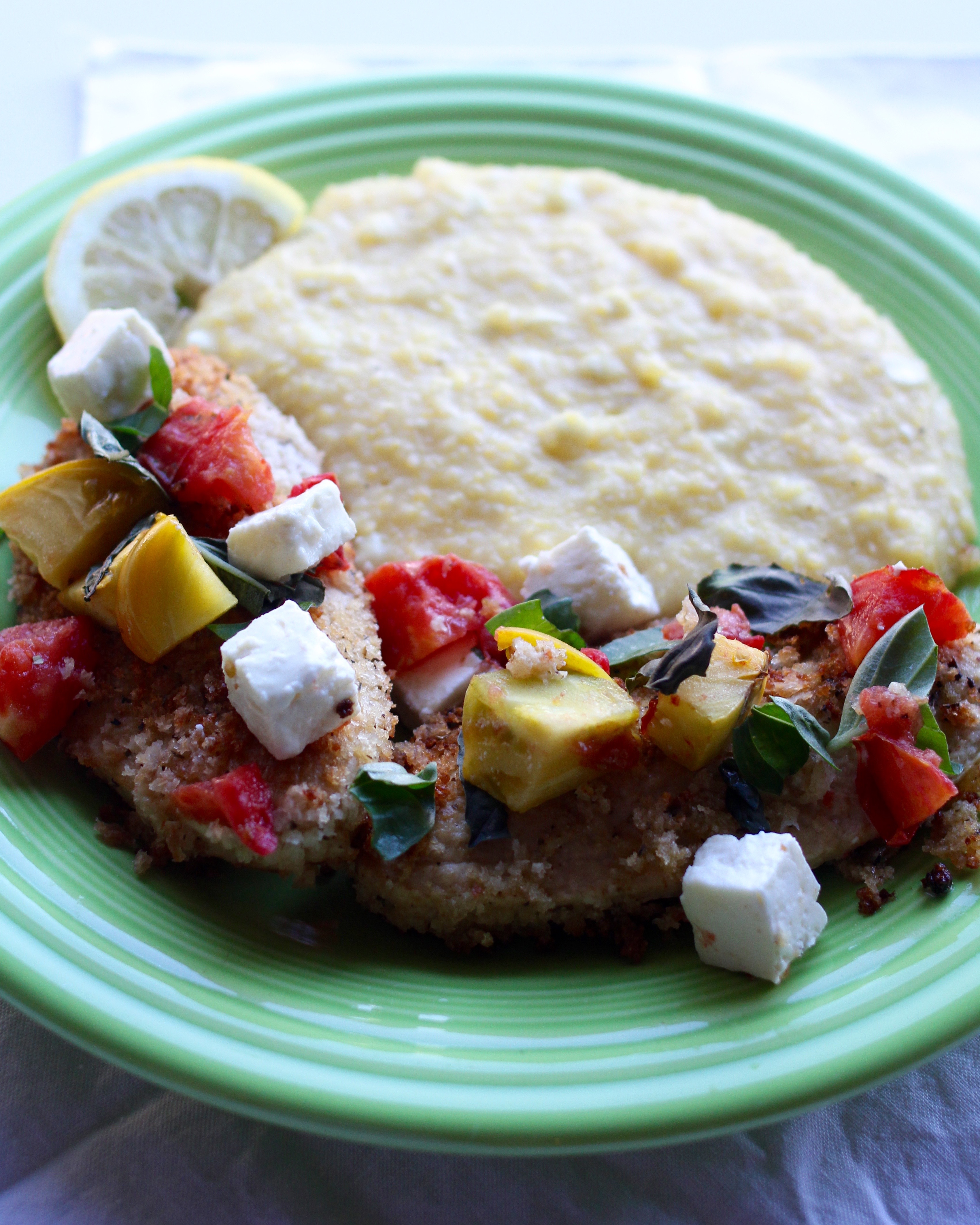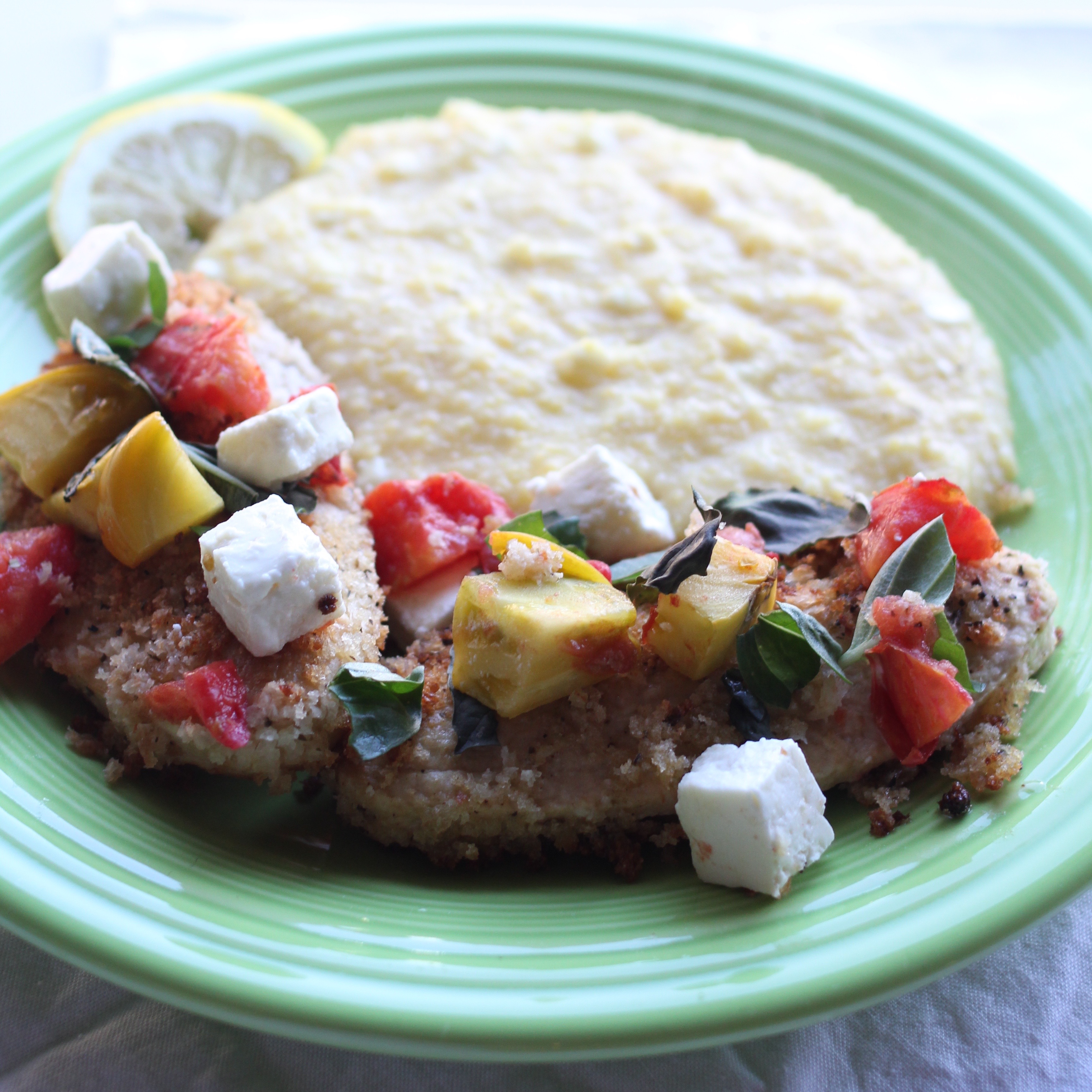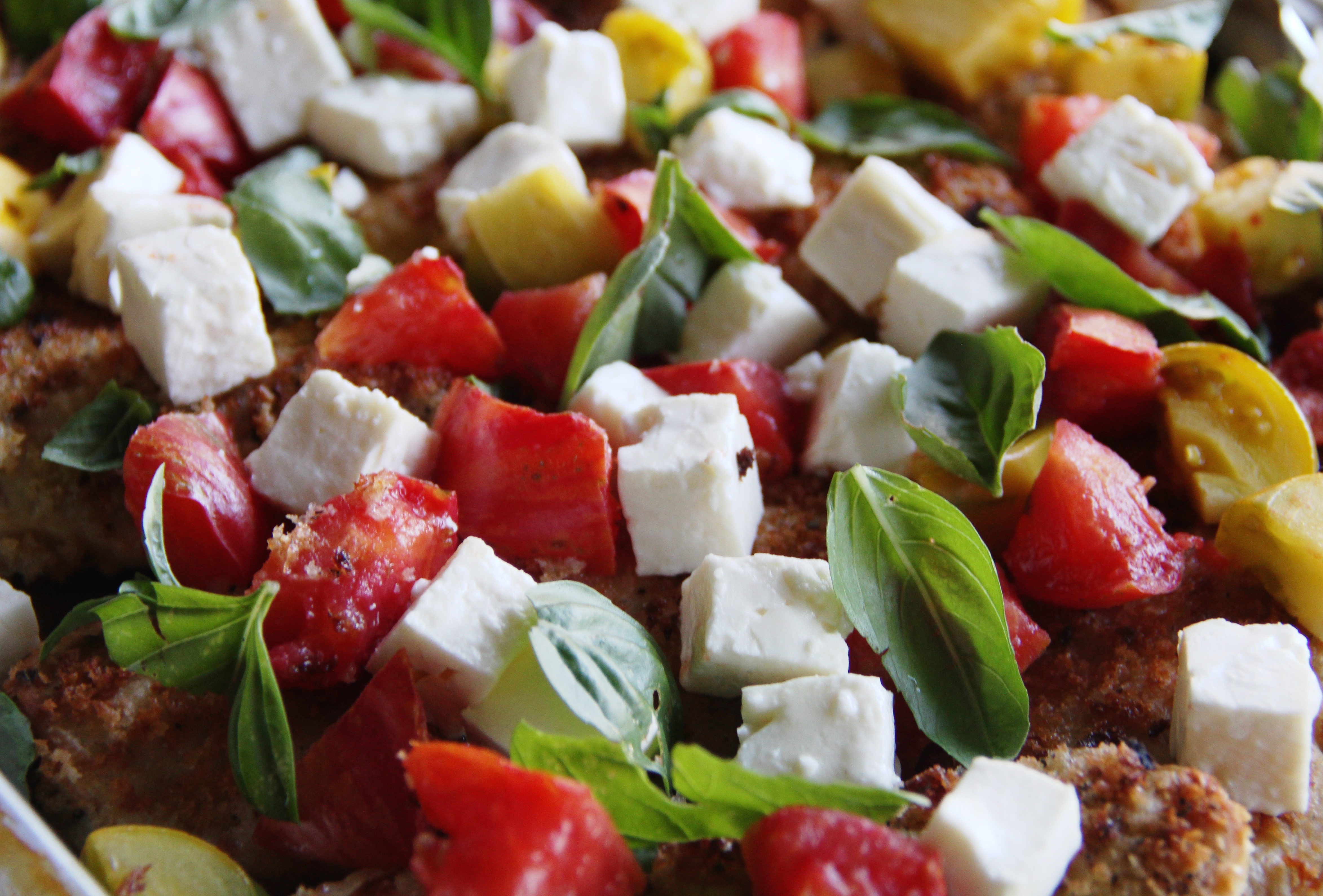 Please follow and like us: