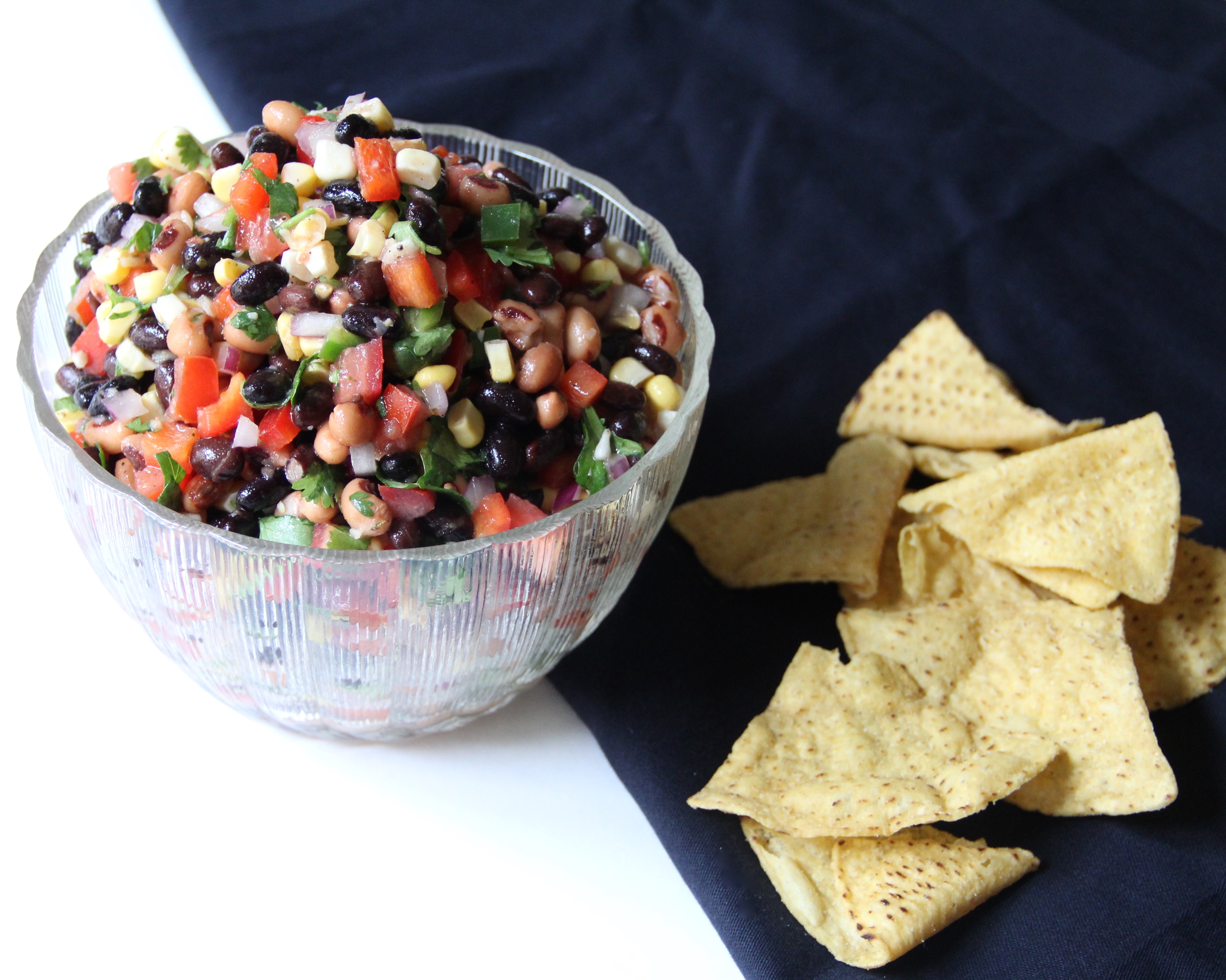 Cowboy caviar. A dish that has nothing to do with caviar… or cowboys (except perhaps its Texas-origin). Sometimes called "Texas caviar," this dish is simply made of fancied up black eyed peas. There are a vast number of such recipes that differ, person to person, or family to family (as is true with many good dishes!).
I had never heard of cowboy caviar, or Texas caviar, or black eyed pea salsa, until I met my husband. We were enjoying chips and salsa one day and he said, "You know, they used to have this black eyed pea salsa here in town that I loved! I haven't been able to find it for years." So I did a little inter-web-hunt, trying to see if I could figure out a homemade version.
I've found, and tried, numerous versions but the following is probably my favorite. You can eat this as a salsa, served with chips. You can eat it on its own as a side dish. You can even throw it in a salad or burrito!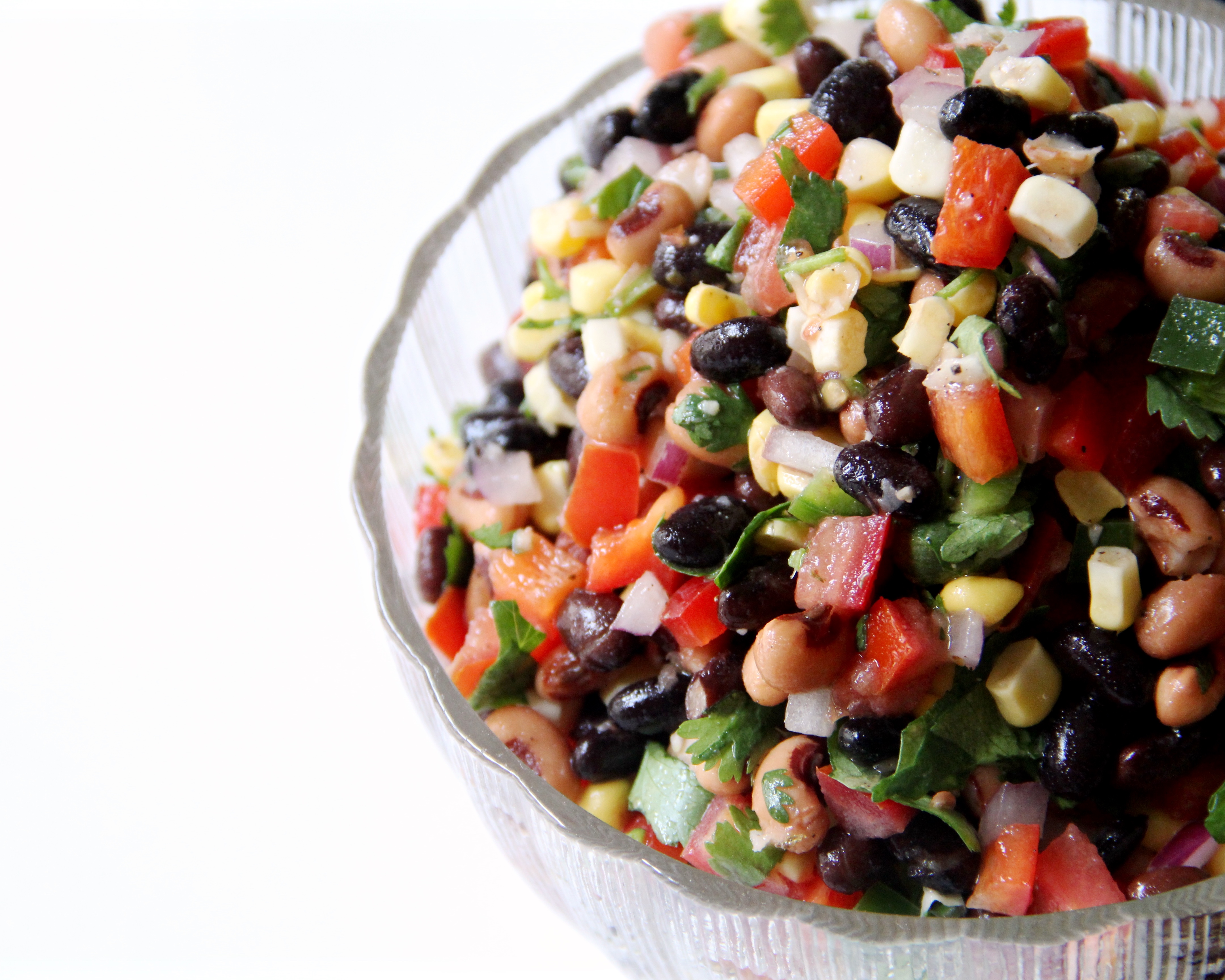 Cowboy Caviar
Yields about 4 cups
Ingredients:
one 15 ounce can black eyed peas, drained and rinsed
one 15 ounce can black beans, drained and rinsed
3/4 cup fresh corn kernels (about 1 large ear of corn)
1 small red bell pepper, seeds and ribs removed, diced small
2 medium roma tomatoes, diced
1/2 cup diced red onion
1 jalapeno, seeds and ribs removed, diced
2 tablespoons olive oil
2 tablespoons red wine vinegar
1 tablespoon fresh lime juice
1 clove garlic, minced
1 teaspoon dried oregano
1 teaspoon dried basil
1/4 teaspoon red chili flakes
salt and pepper, to taste
1/4 cup chopped cilantro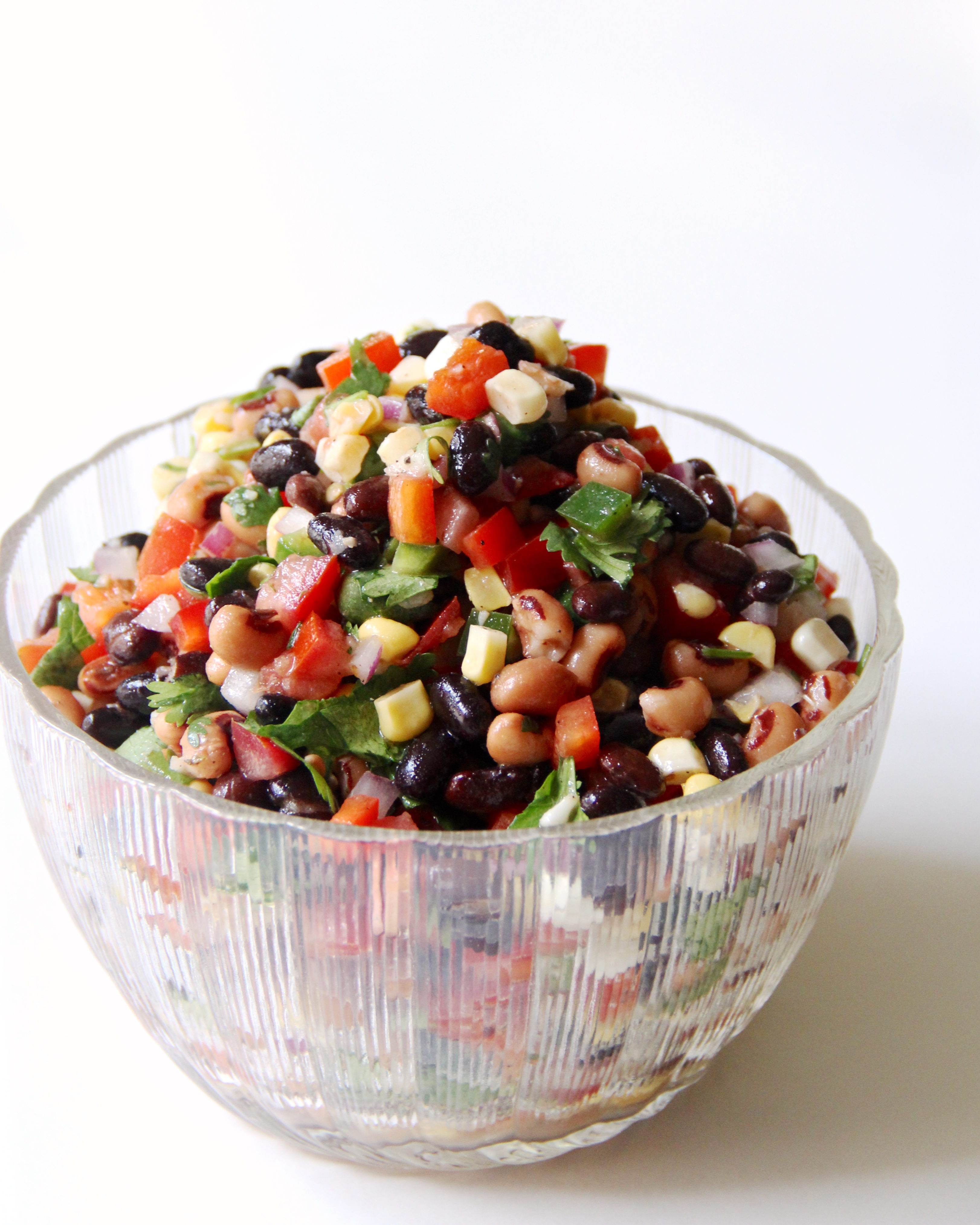 Directions:
In a large bowl, combine the peas, beans, corn, bell pepper, tomato, onion, and jalapeño. Gently mix together.
In another bowl, whisk together the olive oil, vinegar, lime juice, garlic, oregano, basil, and red chili flakes. Pour this sauce over the black eyed pea mixture, then fold together until well combined. Add salt and pepper to your liking, as well as the chopped cilantro.
Cover and refrigerate for at least 30 minutes. Serve as a side dish, or even as a salsa with your preferred chips.