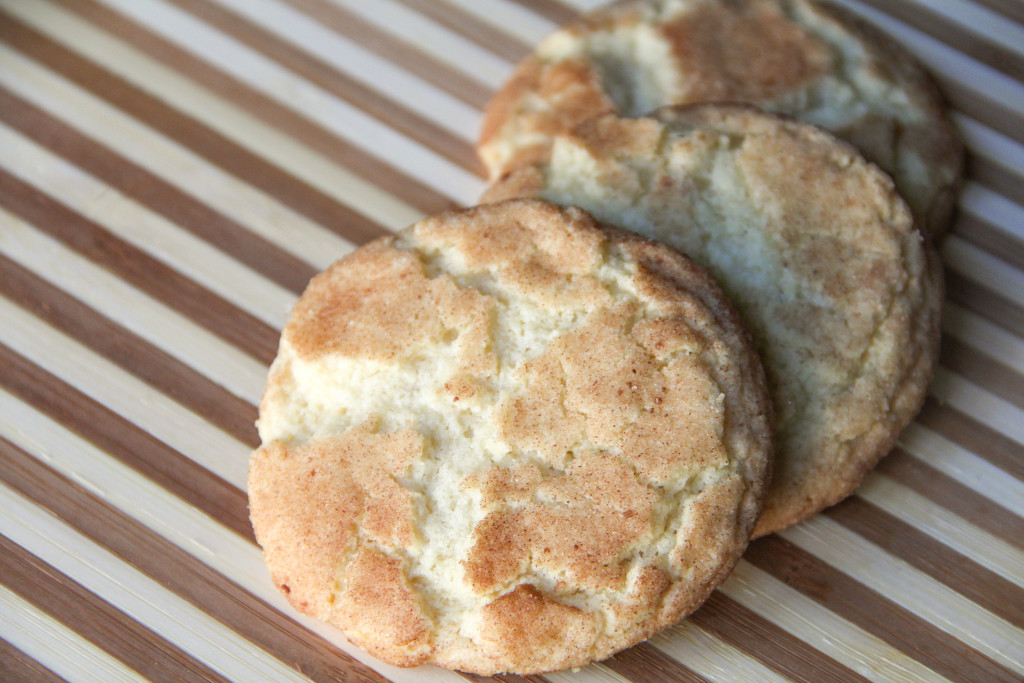 Guilty (but really not-so-guilty) pleasures, a list:
Mac and cheese from a box (preferably this one), cheese added, eaten straight out of the pot (you know, less dishes to wash).
The time between 2 and 4 AM when I am not sleeping (dammit) and the house is incredibly, almost eerily quiet.
Getting all the lint off the lint sheet in the dryer, in one solid piece.
Burying my whole body under my down comforter, face included, then sticking my toes out.
Cooking alone and singing along to really shitty country or pop music while doing so.
Tight-fitting deep pocket sheets that I can pull super-duper tautly over our king size bed.
Looking through other folks' baby and wedding registries online. Sorry…not sorry.
Watching crime shows late at night, trying to solve the crime before the show's over.
Waking up, but pretending to still be asleep for another 15-50 minutes.
Eating cookies straight out of the oven, so they still have that almost-gooey soft, warm, center!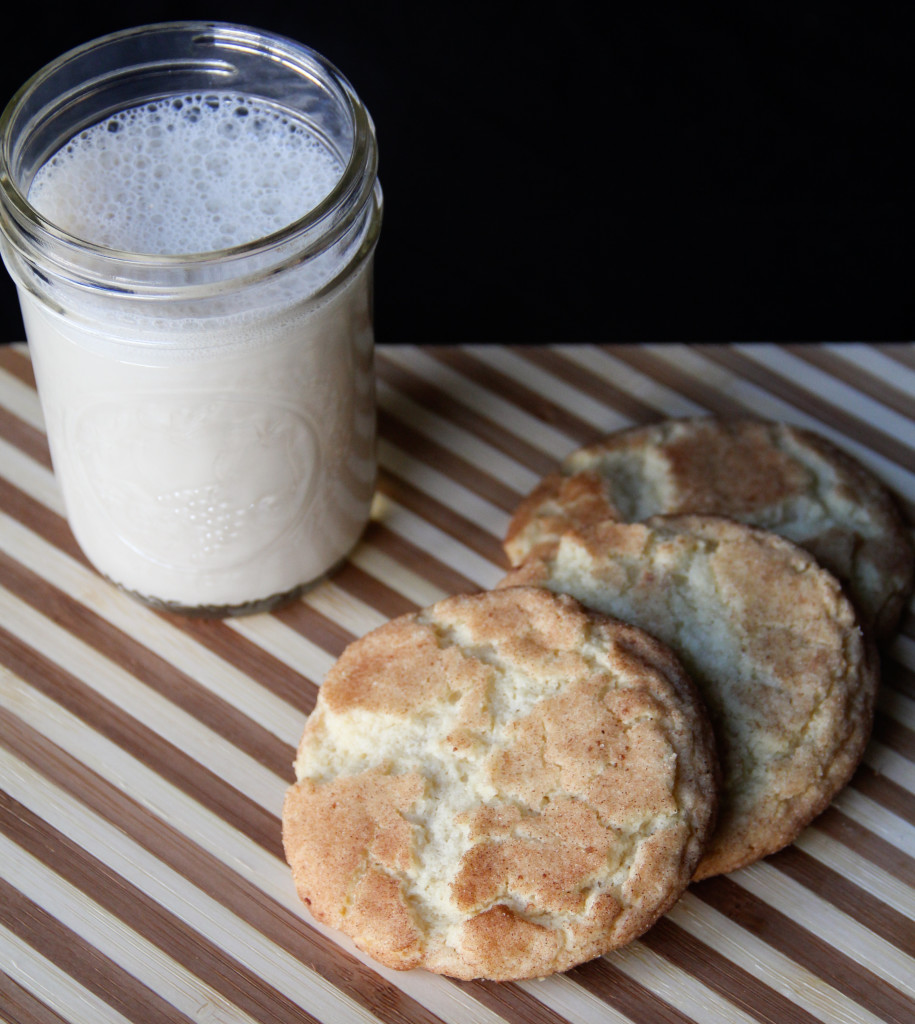 Snickerdoodles
Makes about 2 dozen cookies.
Ingredients:
1/2 cup butter, softened
3/4 cup granulated sugar
1 egg
1 teaspoon vanilla extract
1 1/3 cups and 1 tablespoon all-purpose flour
1 teaspoon cream of tartar
1/2 teaspoon baking soda
1/8 teaspoon salt
1 tablespoon granulated sugar
1 teaspoon ground cinnamon
Directions:
Preheat your oven to 400 degrees F. Like two large baking sheets with parchment paper or a silpat mat.
Cream together the butter, 3/4 cup of sugar, egg and vanilla. Blend in the flour, cream of tartar, soda and salt. Scoop the dough by rounded spoonfuls (about one heaping tablespoon) and use your hands to roll them into balls.
Mix the 1 tablespoon of sugar and the ground cinnamon. Gently roll balls of dough in mixture. Place 2 inches apart prepared baking sheets.
Bake the cookies for 8 to 10 minutes, or until set but not too hard or dark brown in color. Remove immediately from baking sheets to a cooling rack.
Store in an airtight container and enjoy within 3 days for best flavor.