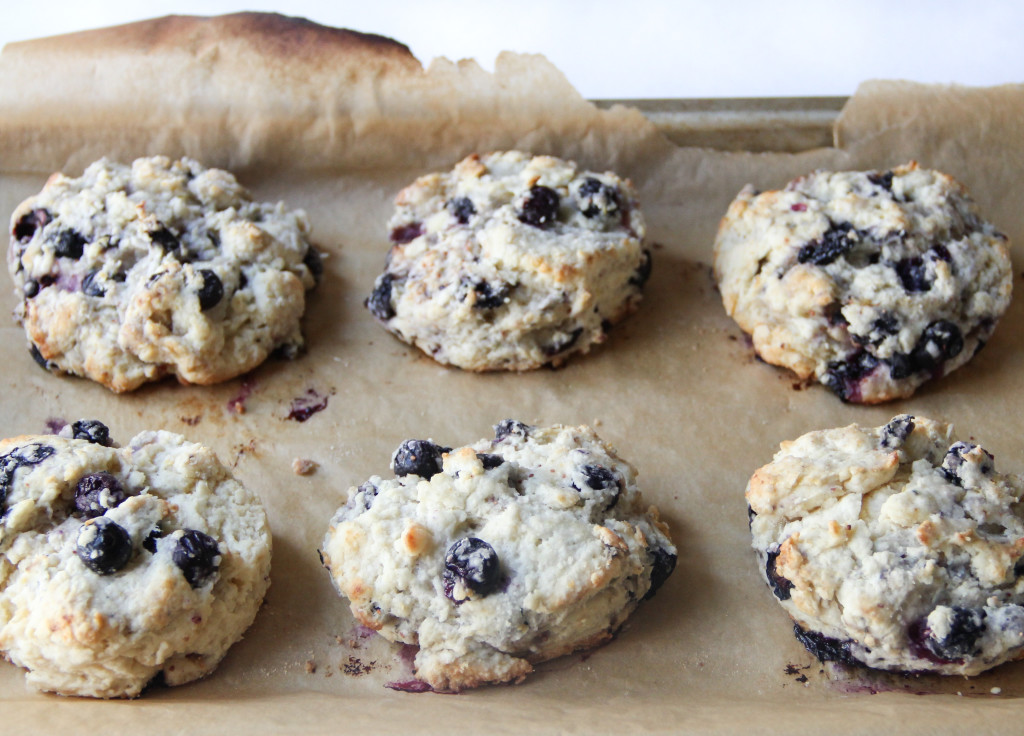 My name is Julie Hashimoto-McCreery, I am 30 years and 1.6 months old, and I still do not know the technical difference between scones and biscuits. While there is talk of differences being lightness, or moistness, or savory(ness) or sweetness… when it comes down to it, the best scones AND biscuits I've had incorporate few differences. Savory, light, but moist scones? YES. Savory, light, moist biscuits? YES. (Thou shalt never use the words "moist" and "biscuits" together from this day forward.) There's debate on SHAPE being the determining factor (seriously, folks!).
I call the following recipe biscuits. You could call them scones if you prefer. They are fluffy, not-at-all-dry, packed with fresh blueberries and just a hint of lemon. These biscuits are most excellent while still warm, preferably with a cup of coffee or tea!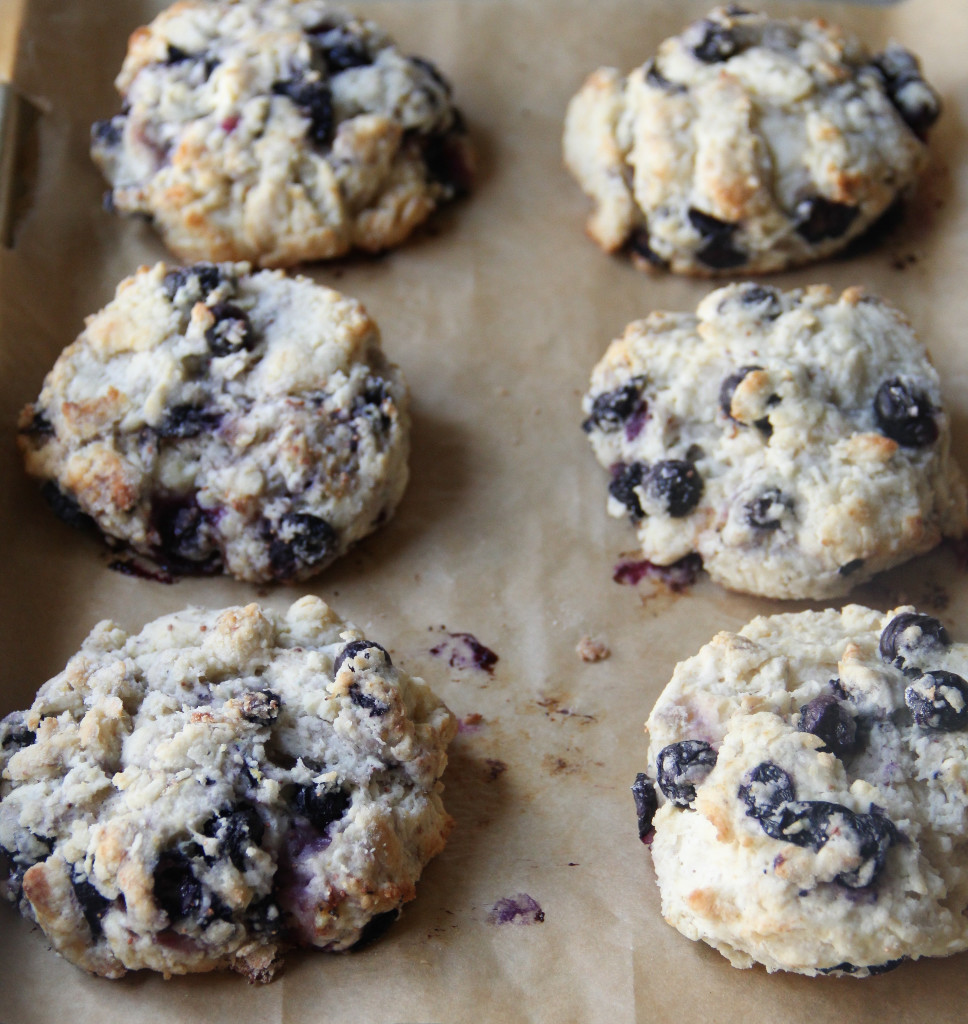 Buttermilk Blueberry Biscuits
Yields about 10-12 biscuits.
Ingredients:
3 cups all-purpose flour
2 tablespoons sugar
4 1/2 teaspoons baking powder
3/4 teaspoon cream of tartar
1/2 teaspoon sea salt
3/4 cup butter (cold and cut into cubes)
1 egg, beaten
3/4 cup very cold buttermilk
zest and juice from 1 large lemon
1/4 teaspoon fresh ground nutmeg
2 cups fresh blueberries
2 tablespoons all-purpose flour
1 tablespoon sugar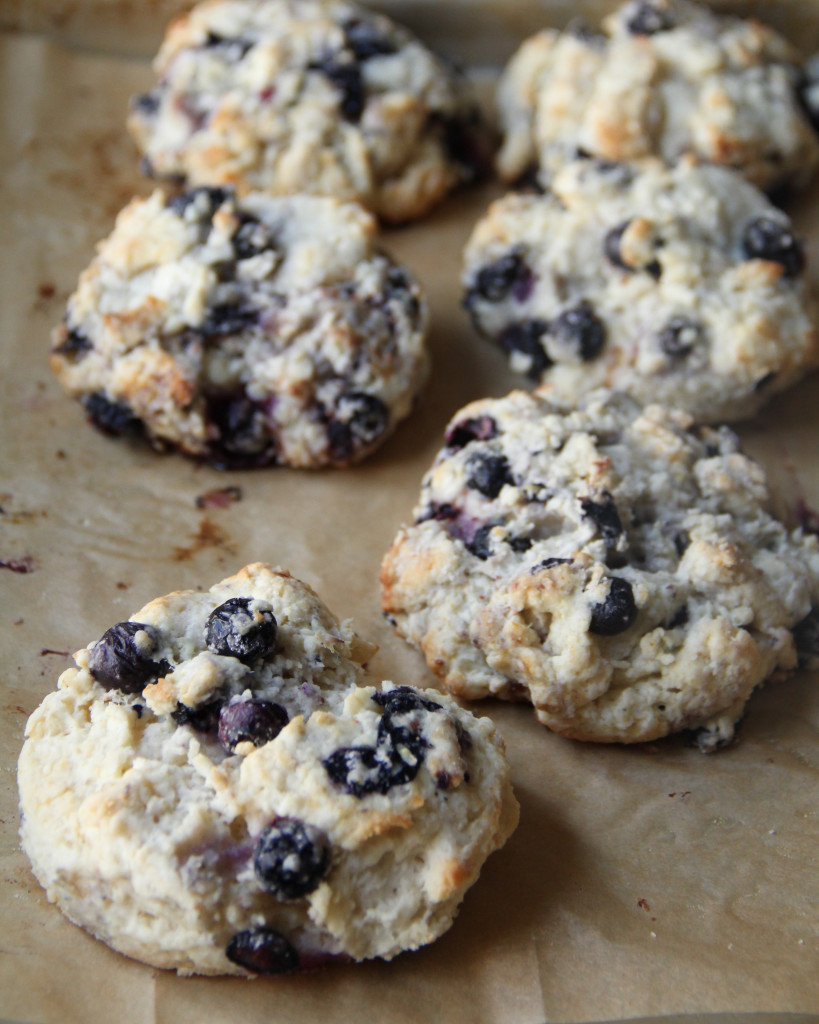 Directions:
Preheat the oven to 425 degree F and prepare an ungreased baking sheet with parchment paper.
In a mixing bowl, sift together the 3 cups of flour, 2 tablespoons sugar, baking powder, cream of tartar, lemon zest and salt. Cut in the butter until the mixture looks like coarse cornmeal.
In a small bowl, lightly toss together the blueberries with the 2 tablespoons flour and 1 tablespoon sugar, until the berries are well coated with the flour. Add the blueberries in the the flour/butter mixture, mixing together well.
In another bowl beat the egg, buttermilk, and lemon juice together lightly with a fork. Add it to the flour mixture, stirring to create a soft dough. (Work quickly, as you want to keep the mixture as cold as possible to keep the butter from breaking down before getting in the oven.) Some of the blueberries will inadvertently get mushed; it's okay!
Turn the dough out to a floured board and knead it about 15 times. Roll the dough out or pat it out, to about 1-inch thick. Cut into 2-3 inch rounds with a biscuit cutter. Reshape and roll out the remaining dough scraps to make more biscuits. Place the biscuits on your parchment-lined baking sheet, about 2 inches apart.
Bake for 12 – 15 minutes, until the biscuits are golden brown on top. Let the biscuits cool for about 5 minutes, then serve while still warm.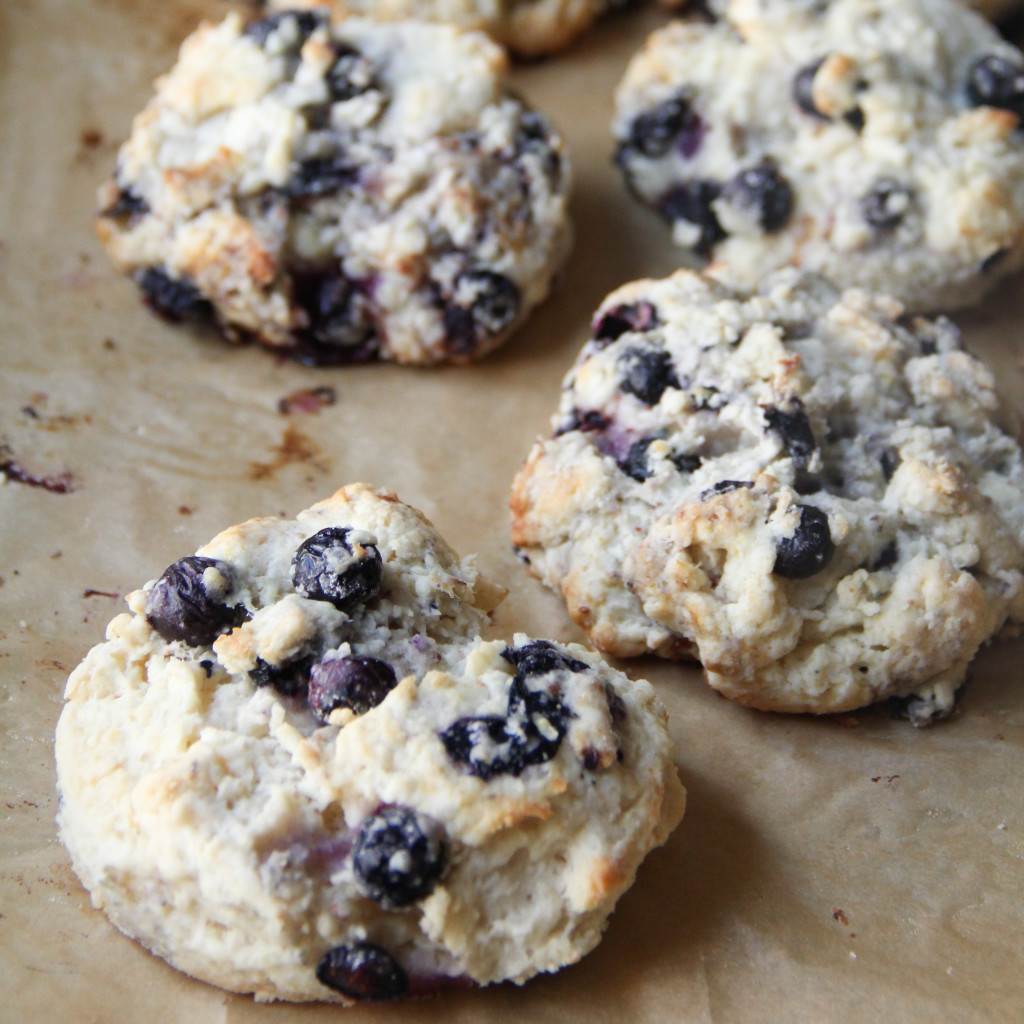 Please follow and like us: