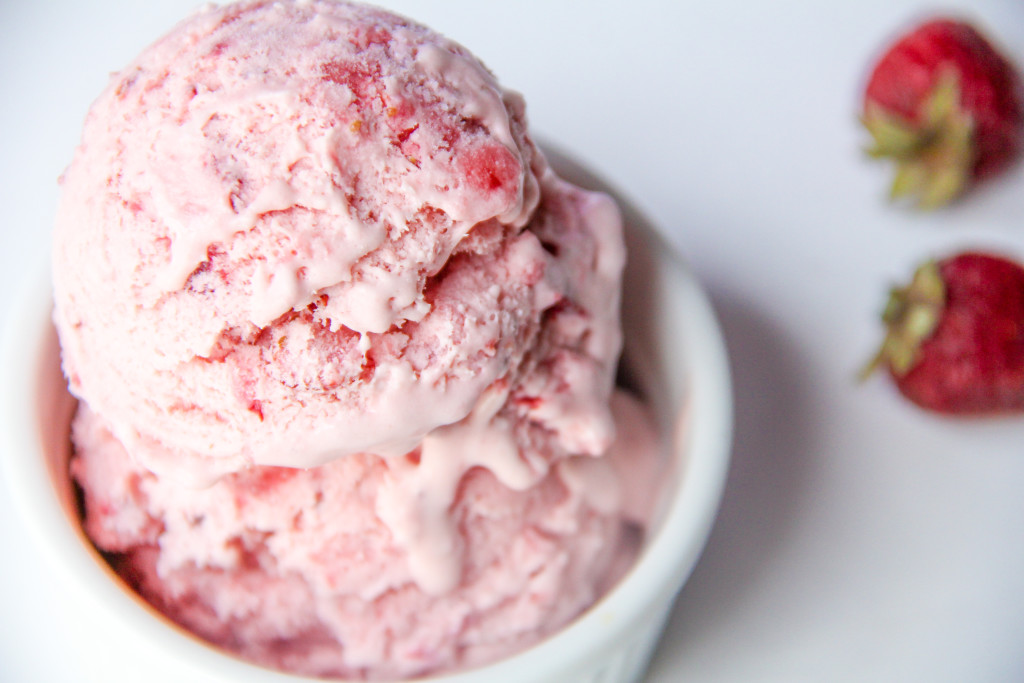 Summer seems to be flying by. I could've sworn it was June just yesterday, that the kids were about to get out of school, not start back up again… Vincent's going into his senior year of high school and Silas into his last year of elementary school. I'm not sure how that happened so quickly.
Regardless, summer produce is still in full swing (thank goodness!). Strawberries luckily make two robust appearances around here — late spring/early summer and then again in the late summer. (I prefer the latter, as the berries always seem a deeper red, sweeter and more delicious!) A good old-fashioned strawberry ice cream celebrates both the loveliness of summer and the wonderful abundance of these beautiful berries. While this recipe does require an ice cream maker, and just a little while to throw together between the chilling and churning, the strawberry ice cream that results is absolutely creamy and delightful (and totally worth your efforts)!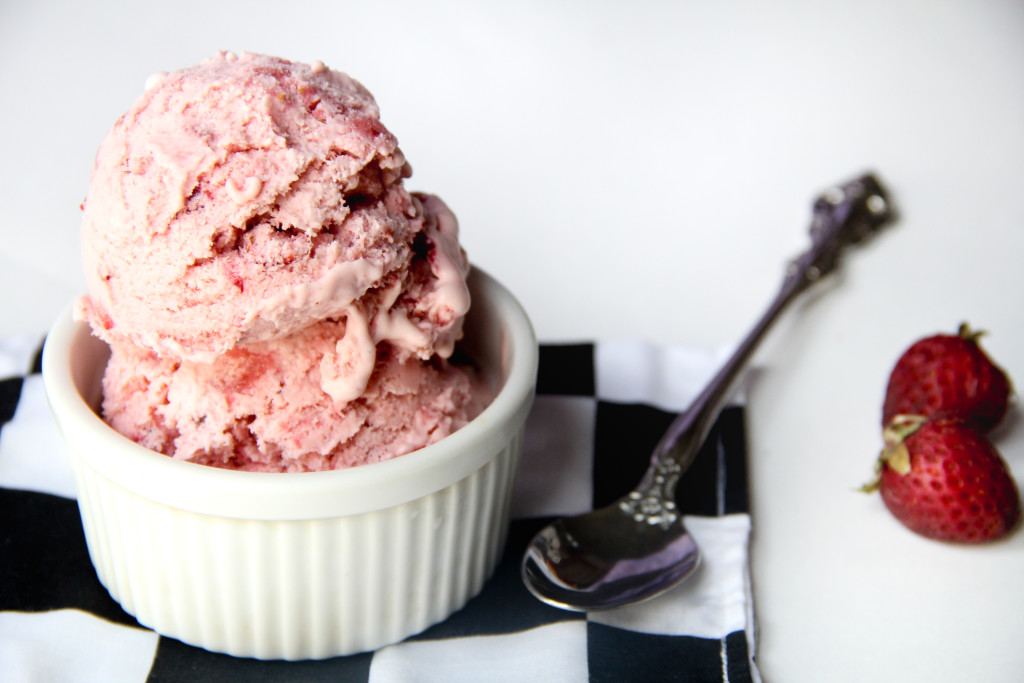 Fresh Strawberry Ice Cream
Makes a little more than a quart of ice cream.
Ingredients:
4 egg yolks
1 cup plus 2 tablespoons half and half
1 cup plus 2 tablespoons heavy cream
3/4 cup granulated sugar
3 pints fresh strawberries, hulled
1 1/2 teaspoons vanilla extract
scant 1/4 teaspoon salt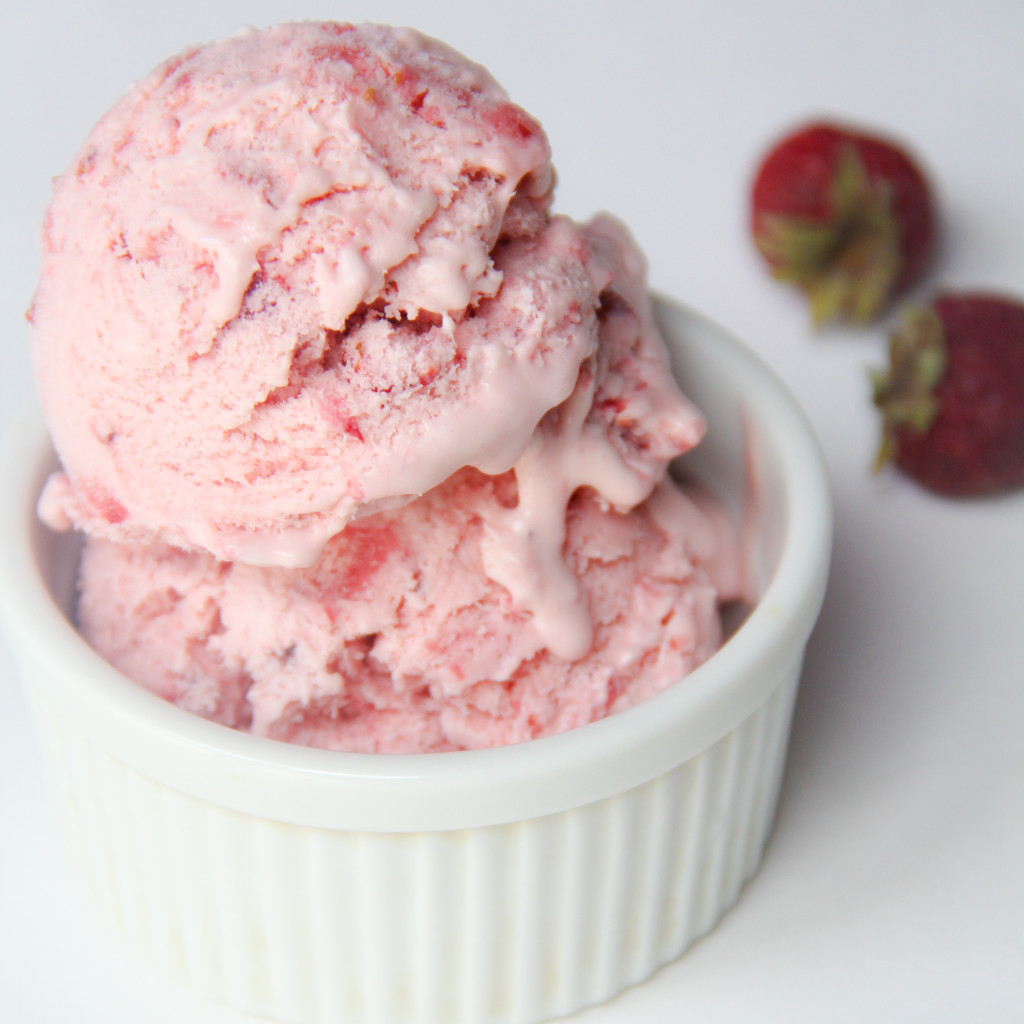 Directions:
In a small bowl, whisk the egg yolks.
Put the half and half plus half of the sugar in a medium sized pot. Heat over medium heat, being sure the mixture doesn't boil, occasionally stirring until the sugar dissolves, (5 or so minutes). Set a fine-meshed sieve over a large heatproof bowl.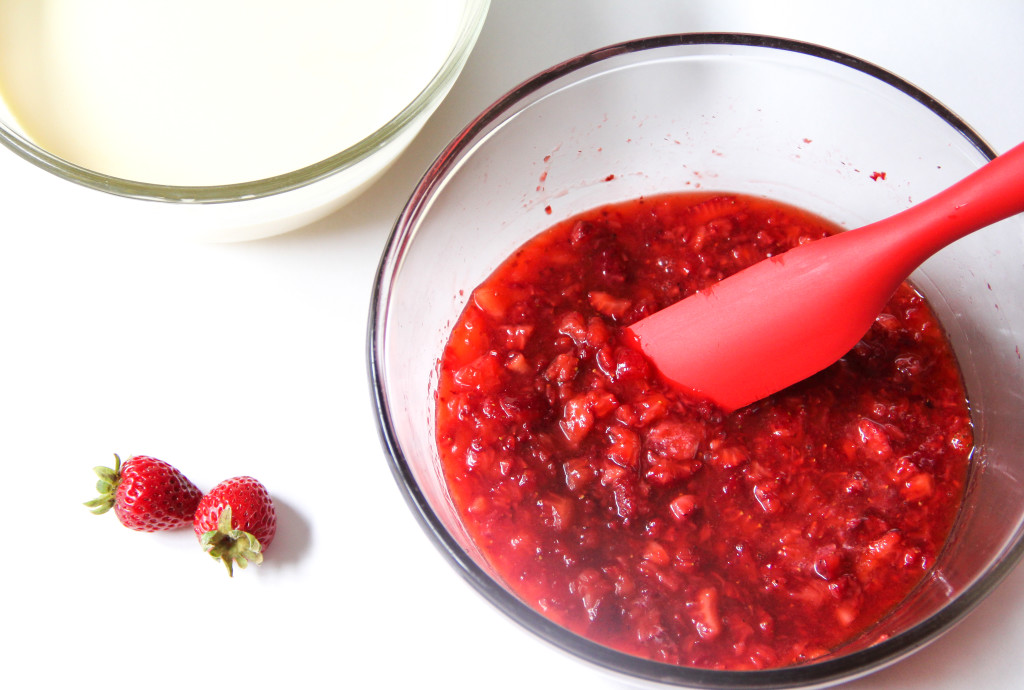 Once the half and half mixture is hot, whisk a little of it into the egg yolks to temper them. Whisk all of the warm egg yolks into the hot half and half. Stir constantly with a wooden spoon or heatproof spatula as you heat the mixture over medium heat (keep scraping the bottom and stirring until the mixture thickens and you can coat the back of a spoon). Again, make sure the mixture doesn't come to a boil. Remove from the heat and pour through the mesh sieve over a large heatproof bowl. Add the heavy cream to the mixture and stir to combine. Cover and chill in the refrigerator for at least 30 minutes (or until thoroughly chilled).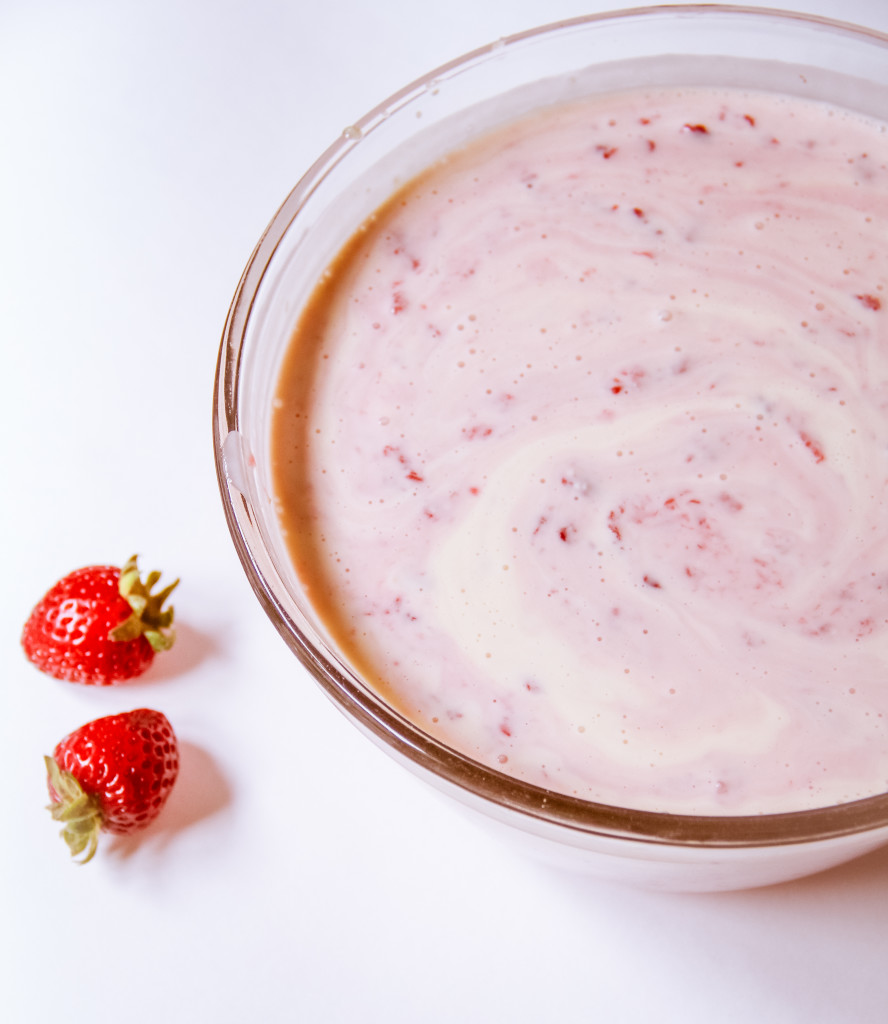 Place the strawberries in a large bowl and mash them a bit with a potato masher. Add the remaining sugar. Let the strawberries macerate in their own juices, stirring occasionally until the sugar has disintegrated, 15 to 20 minutes. Add the berries to the chilled cream mixture. Add the vanilla and salt. Chill, covered, in the refrigerator for at least 30 minutes (but up to 2 days in advance).
Freeze the custard according to your ice cream maker's instructions.