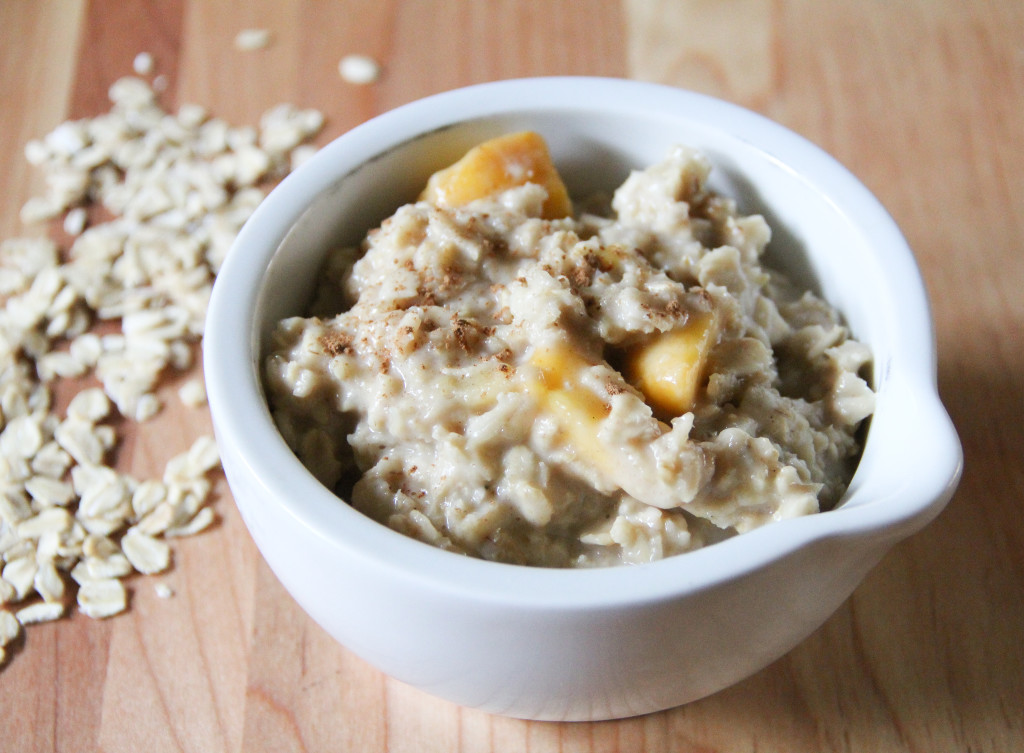 At least once a week, I get a text from one of my girlfriends I've been friends with for over two decades. Having moved back to Kaua'i with her husband recently, expecting her first baby girl in a few short months, this morning message often includes a photo of the beach with words such as "enjoying my oatmeal at the beach!" I try to contain my jealousy and refrain from writing "thanks for the induced homesickness bi-yotch!" (Teehee!)
The other thing these messages often do is leave me a hankering for some good oatmeal. Since I don't generally eat breakfast, this craving hits around 1:30 or 2 PM. While I do enjoy overnight oats very much in the summer, I also thoroughly like oats that have been cooked on the stove.
Around here we throw all sorts of things into our oatmeal — peanut butter, sunflower butter, honey, maple syrup, homemade jam, bananas, other chopped up fruit we happen to have on hand, cranberries, currants, walnuts, macadamia nuts, etc., etc. Since my favorite locally grown peaches happen to be available right now, I am a huge fan of peach-filled oatmeal… Like the following recipe!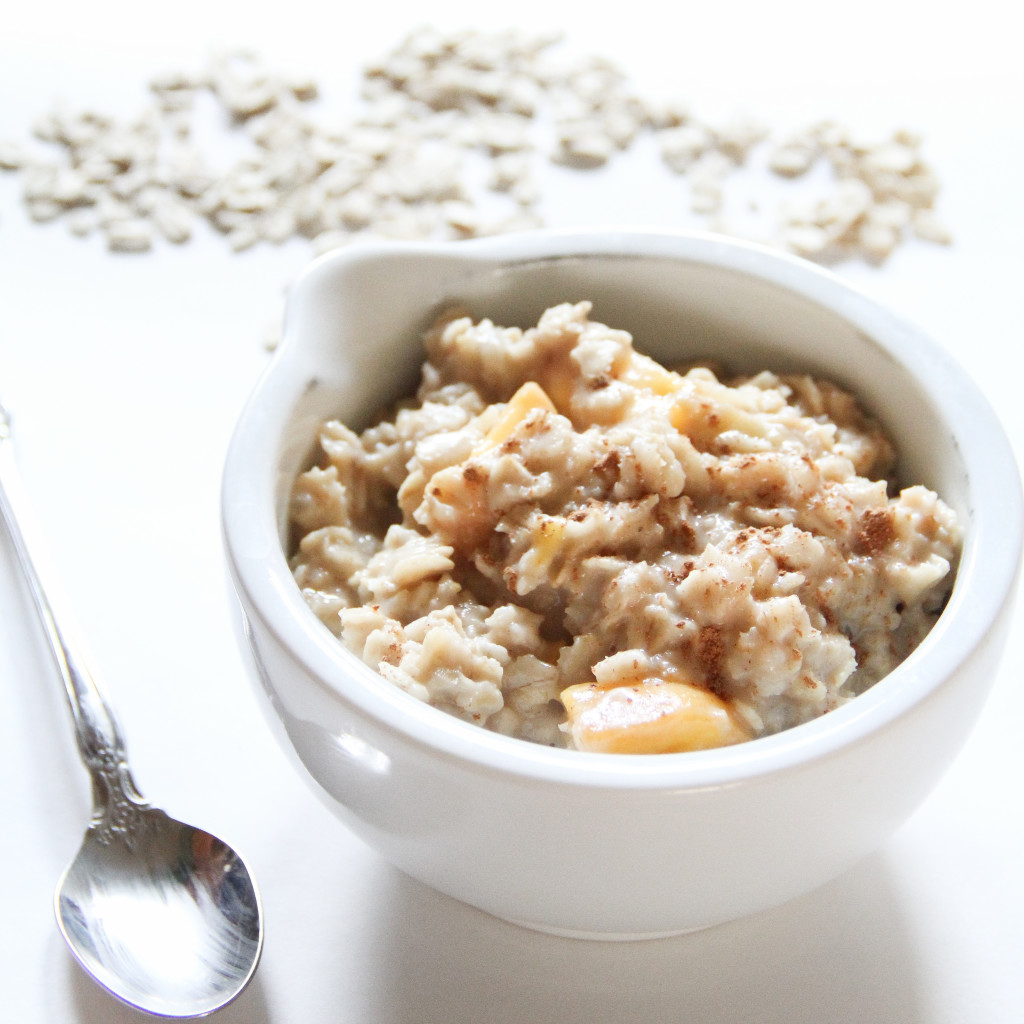 Peaches and Cream Oatmeal
Serves about 6.
Ingredients:
2 1⁄2 cups water
1⁄8 teaspoon salt
2 cups old fashioned oatmeal
2 tablespoons sugar
1⁄2 teaspoon cinnamon
1/4 teaspoon fresh ground nutmeg
1/2 cup whole milk
2 tablespoons heavy cream
3 tablespoons butter
1 teaspoon vanilla extract
2 tablespoons brown sugar (or to your liking)
2 ripe peaches, peeled, pitted, and diced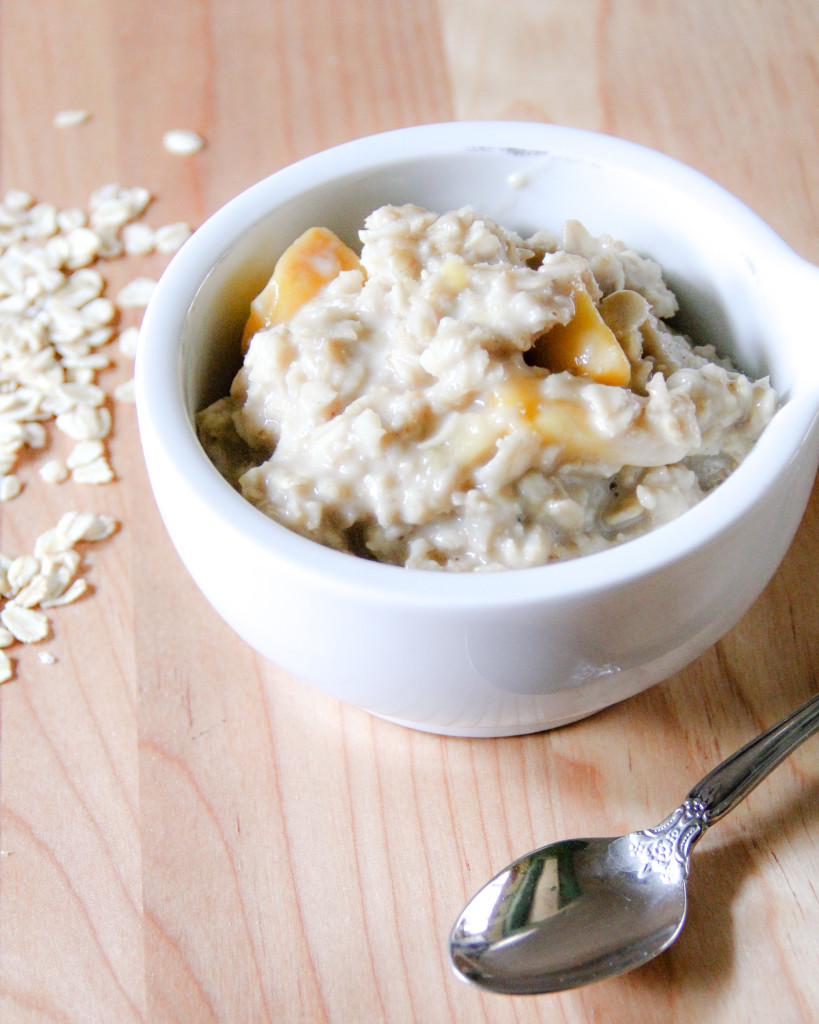 Directions:
Bring the water to a boil. Add the salt.
While stirring constantly, gradually add the oatmeal. Return to a boil and then reduce heat to a simmer. Allow oats to thicken for a few minutes. Once they have thickened, stir in the milk, cream, butter, vanilla, and brown sugar. Gently fold in the diced peaches.
Serve with a little additional butter, cream, and brown sugar if you'd like.