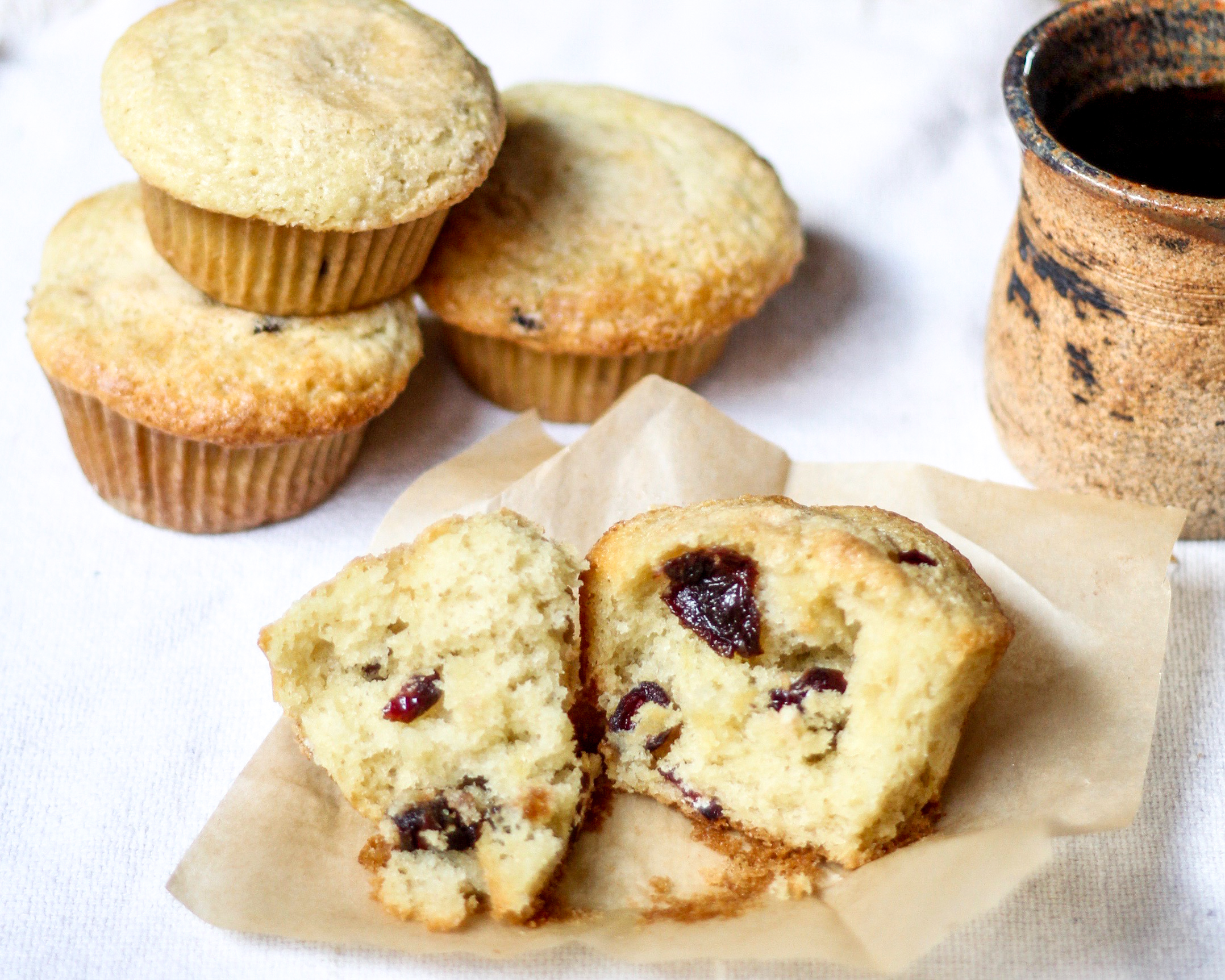 I once went to a birthday party where there was no cake. Not even cupcakes. In their place were muffins. Fruit-filled muffins. While most kids would be terrified or genuinely pissed off about such a thing, I was quite pleased. I remember one of the choices being a cherry muffin that was laden with dried cherries… they were delicious.
One morning recently I recalled those muffins and my genuine appreciation of them. Not knowing what else to make for breakfast one day, the idea of baking  something that was quick and filling sounded necessary.
The following muffins came out of that experiment. They're lemony without being overly tart, the cherries provide a beautiful sweetness, and the dusting of coarse sugar creates a lovely slightly-crisp topping once baked.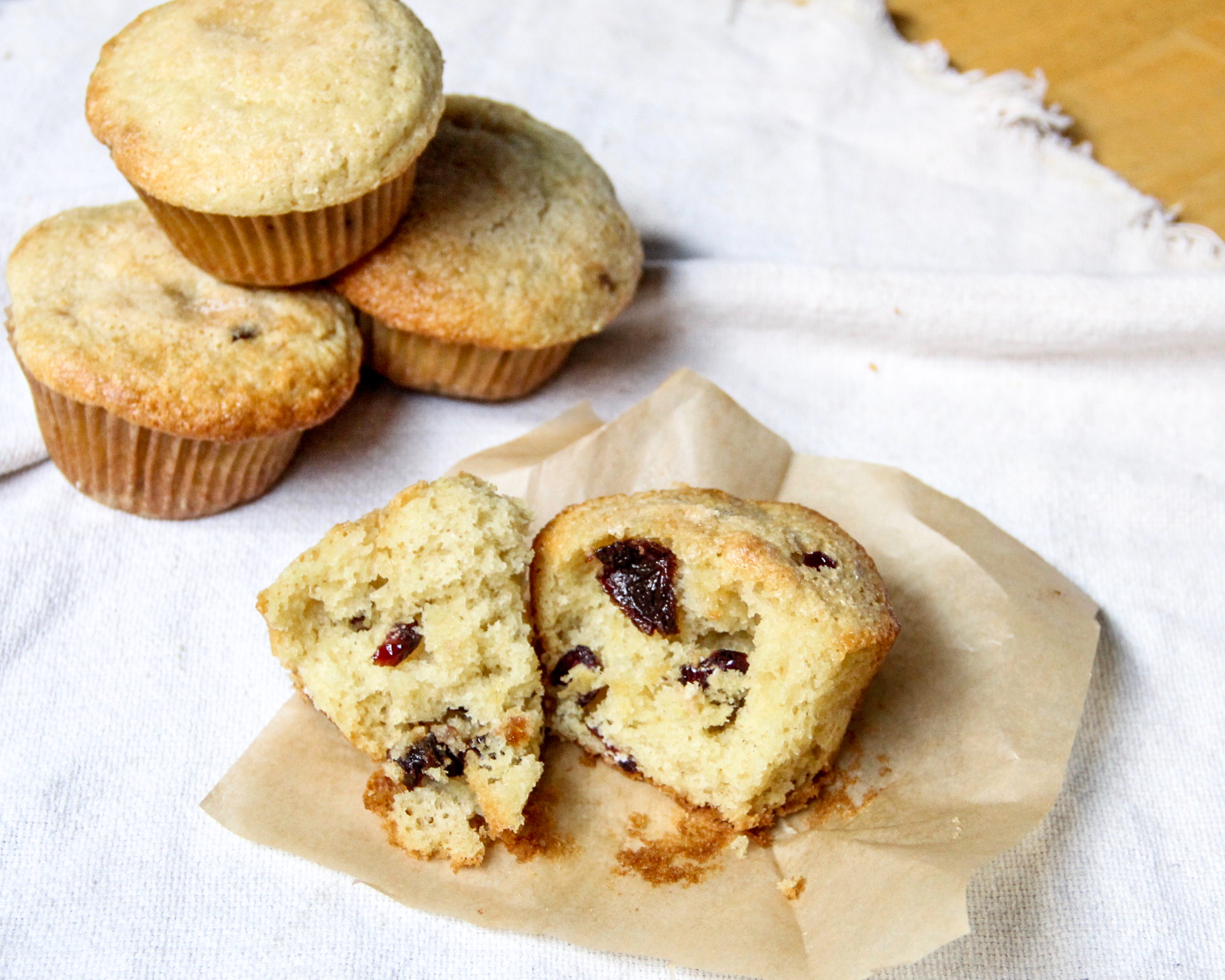 Lemon Cherry Muffins
Yields about 12 standard sized muffins.
Ingredients:
1 cup dried cherries, chopped
2 cups all-purpose flour
2 teaspoons baking powder
1 teaspoon baking soda
1/2 teaspoon salt
1/3 cup sugar
1/8 teaspoon fresh ground nutmeg
1 teaspoon vanilla extract
1 egg
1 cup buttermilk
5 tablespoons butter, melted
4 tablespoons fresh lemon juice (about 2 large lemons)
zest from 1 lemon
coarse sugar (optional)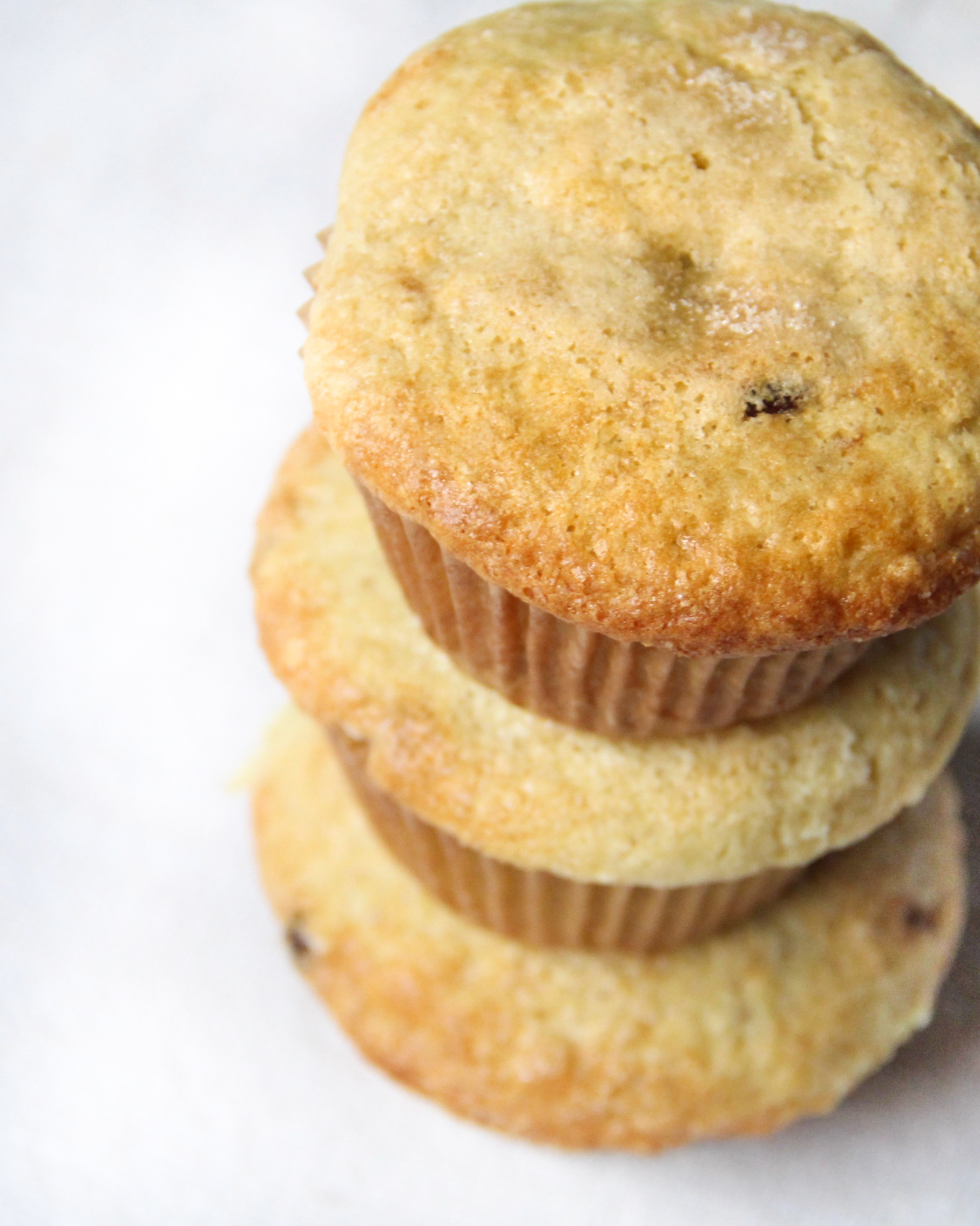 Directions:
Preheat your oven to 375 degrees F and line a cupcake pan with liners or generously grease the well of each spot.
Sprinkle dried cherries with 2 tablespoons of the flour, then mix until the cherries are coated.
In a large bowl, whisk together the remaining flour, baking powder, baking soda, salt, sugar and nutmeg.
In another bowl, lightly beat the egg then add the vanilla, buttermilk, butter, lemon juice and zest and combine well. Add the chopped cherries.
Stir the buttermilk mixture into the flour mixture, just until the dry ingredients are moist.
Divide the batter equally between the greased/lined muffin tins, filling each well about 2/3-full. Sprinkle a generous amount of the coarse sugar over the batter. Bake for 20 minutes, or until muffins are golden brown.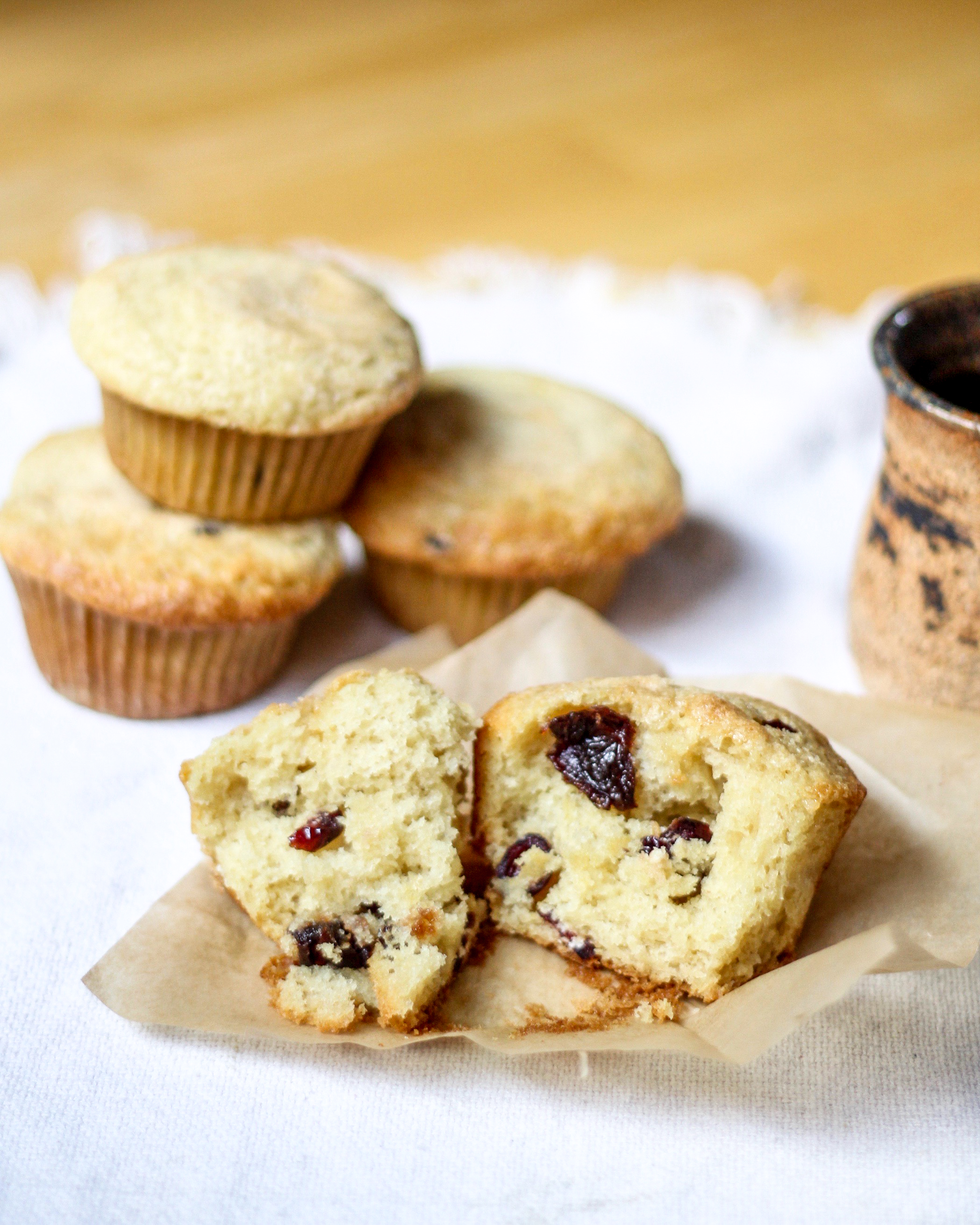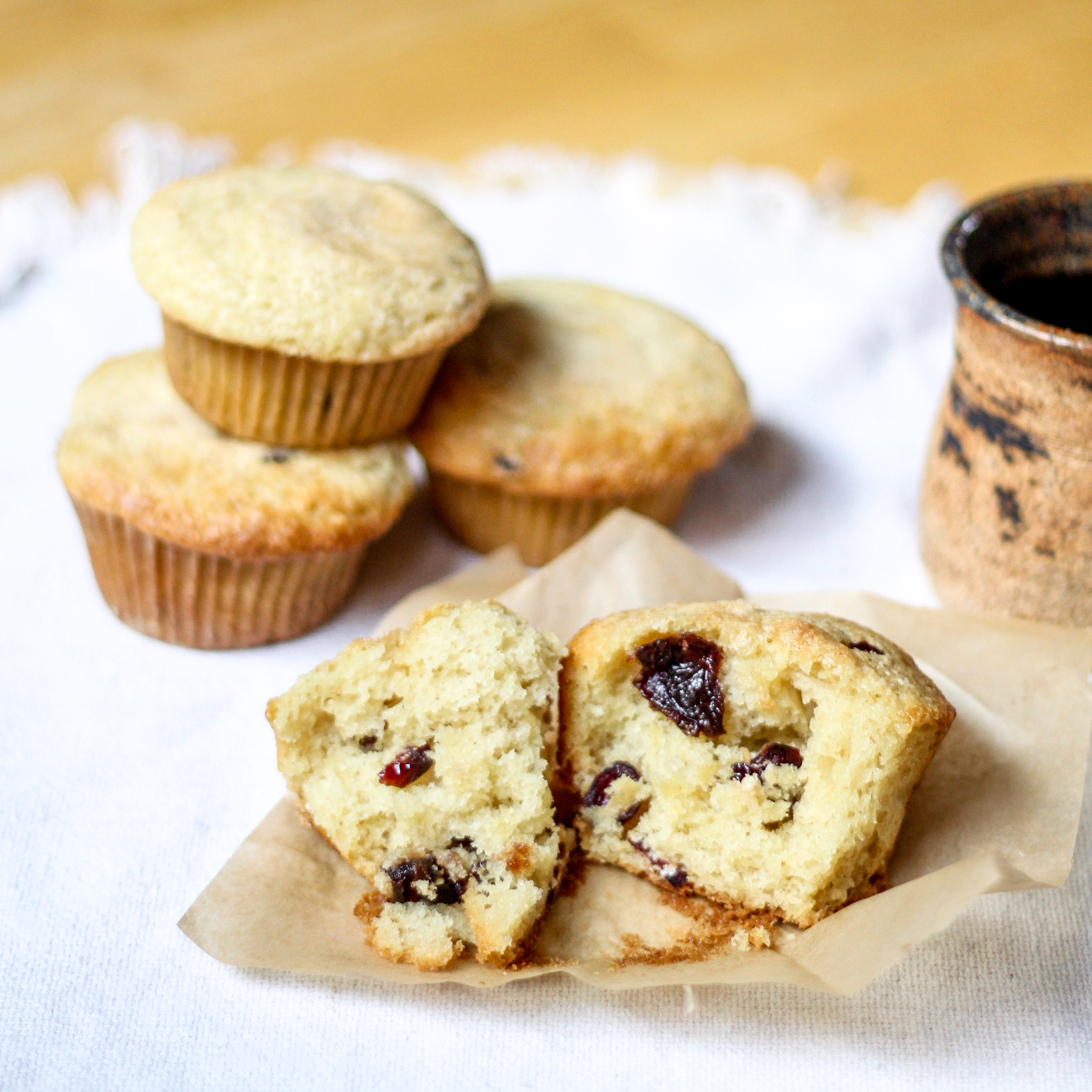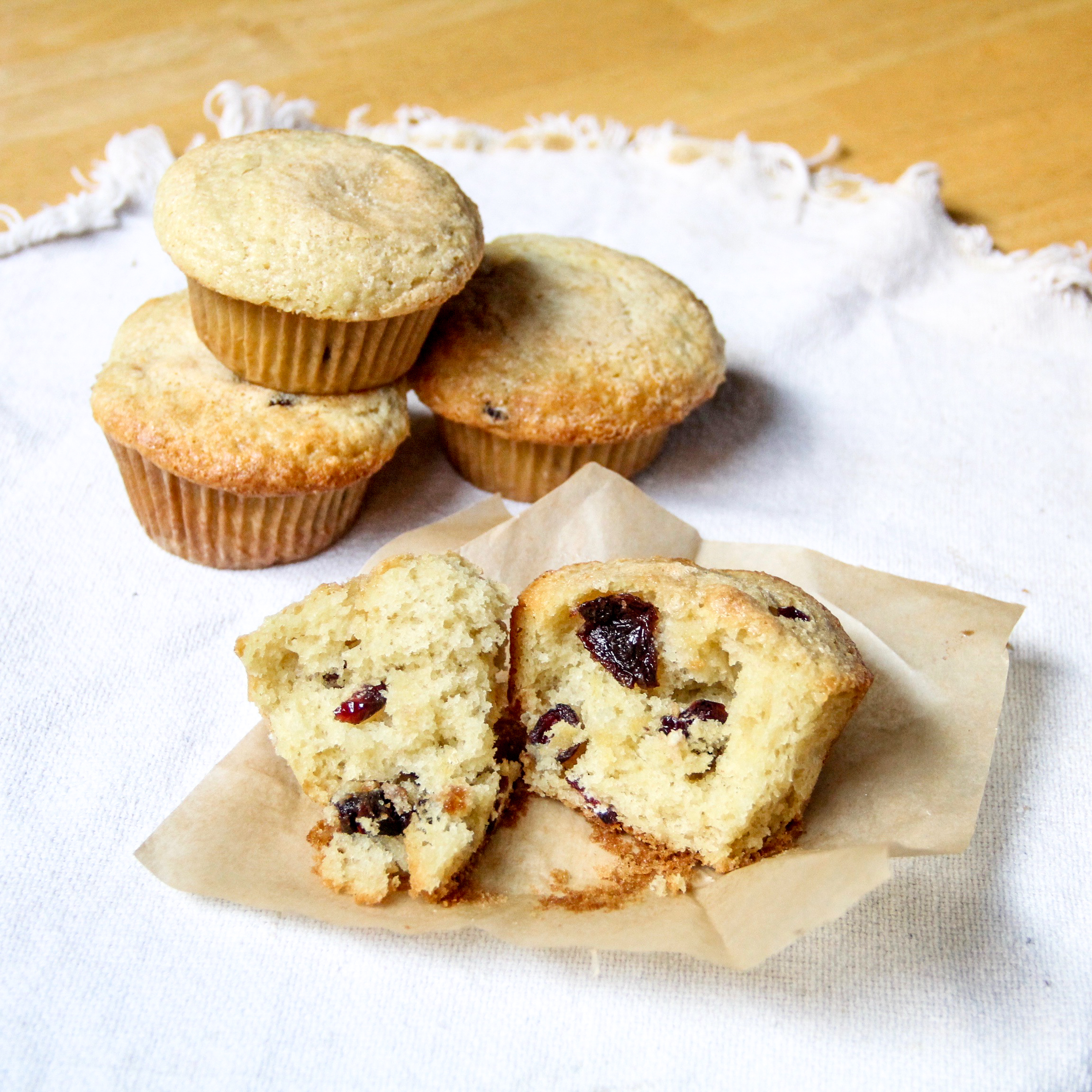 Please follow and like us: