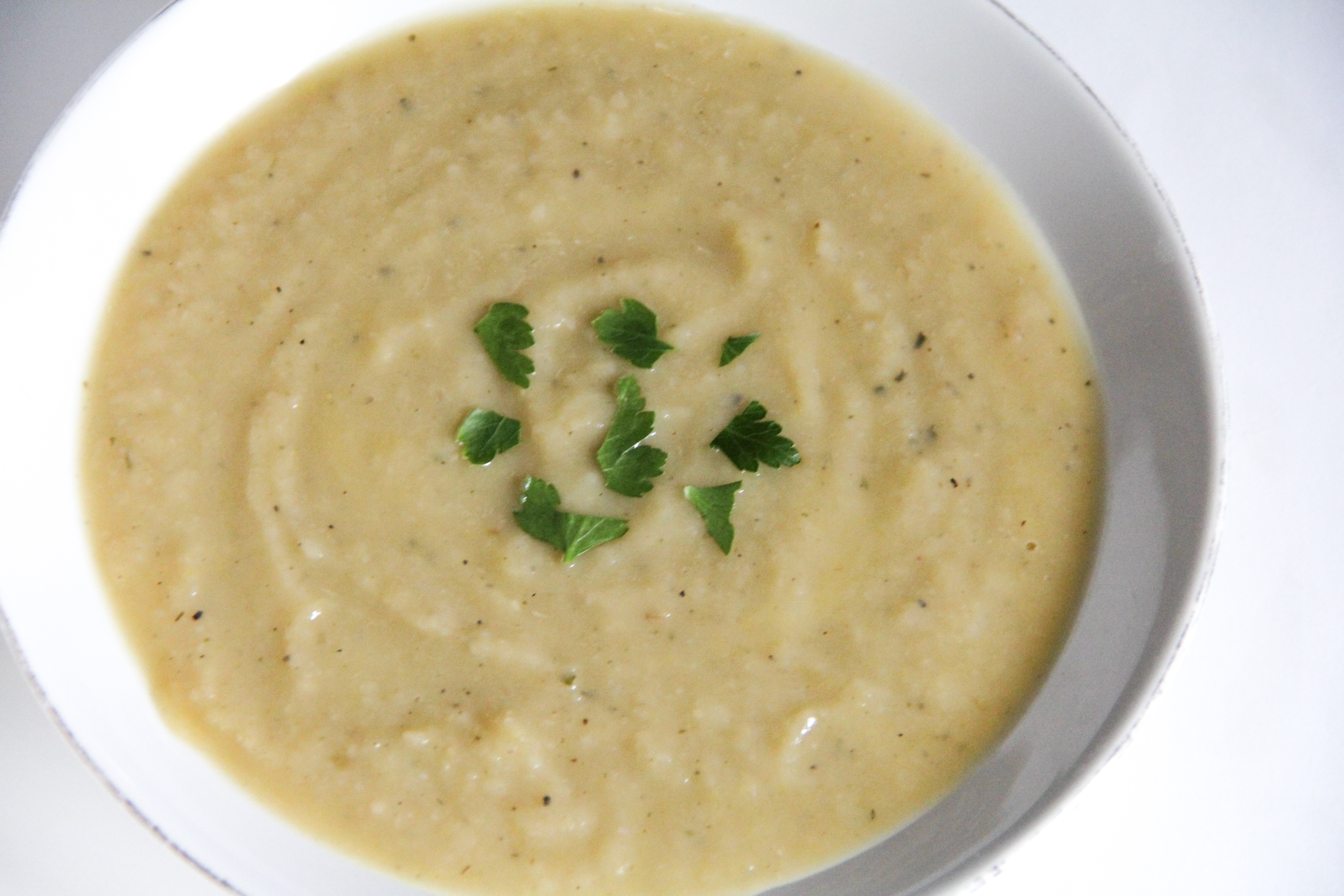 Everyone should have some recipes in their go-to repertoire. Things you KNOW you can make that everyone will enjoy eating. Around here, the go-to staples probably revolve around Mexican food. Enchiladas? Hell yes. Tacos with homemade corn tortillas? Indeed.
My husband is a big fan of soups. I've learned to keep a few go-to soup recipes at hand (even though I am not a particular soup enthusiast). One flavor that goes over particularly well in our house, even with the kids is potato leek soup.
I think a good soup encompasses layers of flavor. Enriching the flavor of each ingredient can help to deepen the complexity of the final soup. For that reason, this potato leek soup includes oven-roasted potatoes, roasted shallots and roasted garlic. The potato still adds creaminess while the roasted shallots and garlic add a faint sweetness. The combination of flavors is delicious!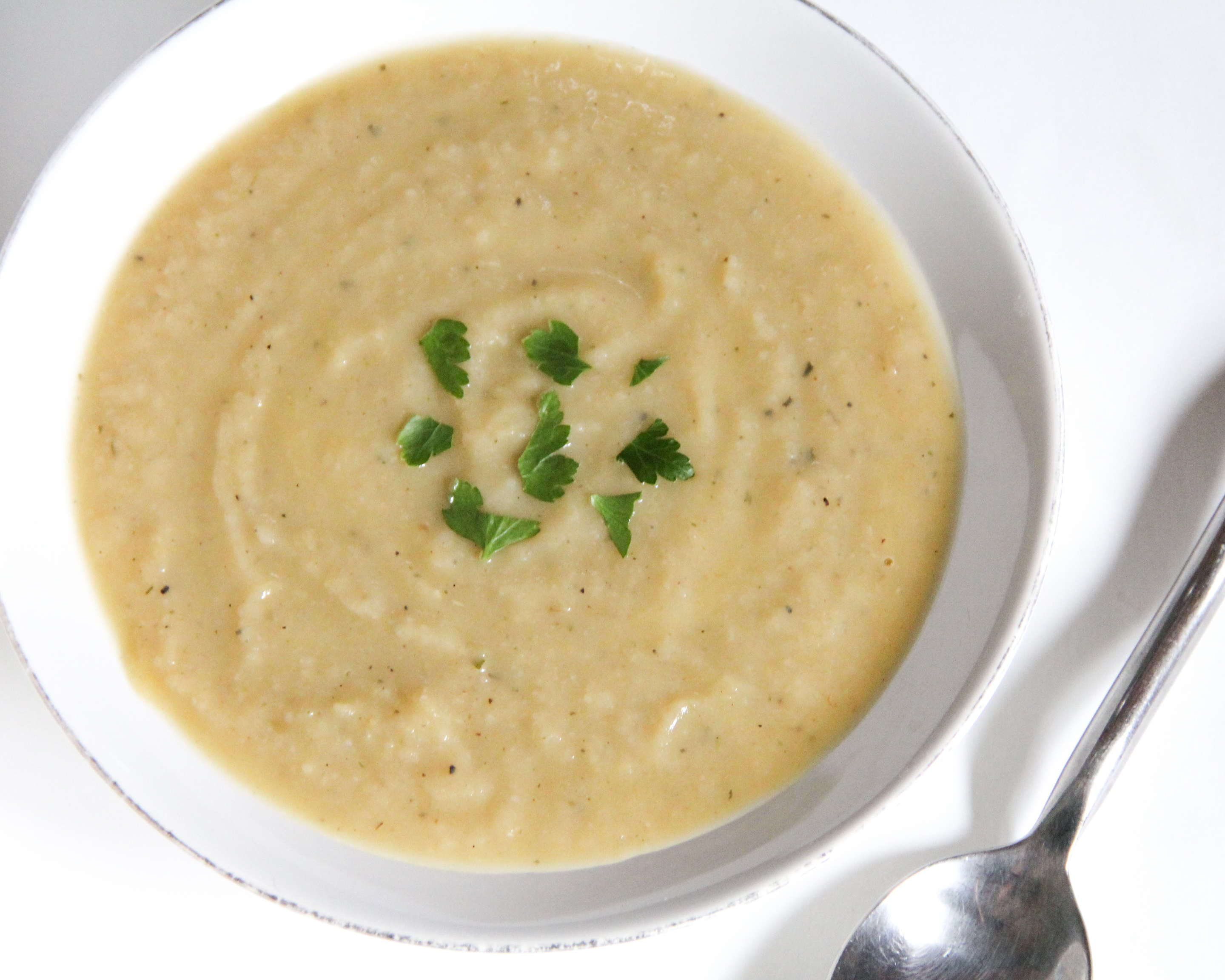 Vegan Roasted Potato and Leek Soup
Ingredients:
6 tablespoons olive oil
2 leeks, white and light green parts only, roughly chopped
4 medium shallots, peeled and sliced thinly
6 cloves garlic, peeled
4 large russet potatoes, peeled and roughly chopped into 1/2-inch cubes
6 cups vegetable broth
1 bay leaf
1 sprig fresh thyme, plus more for garnish if desired
1 1/2 teaspoons salt
1/2 teaspoon ground black pepper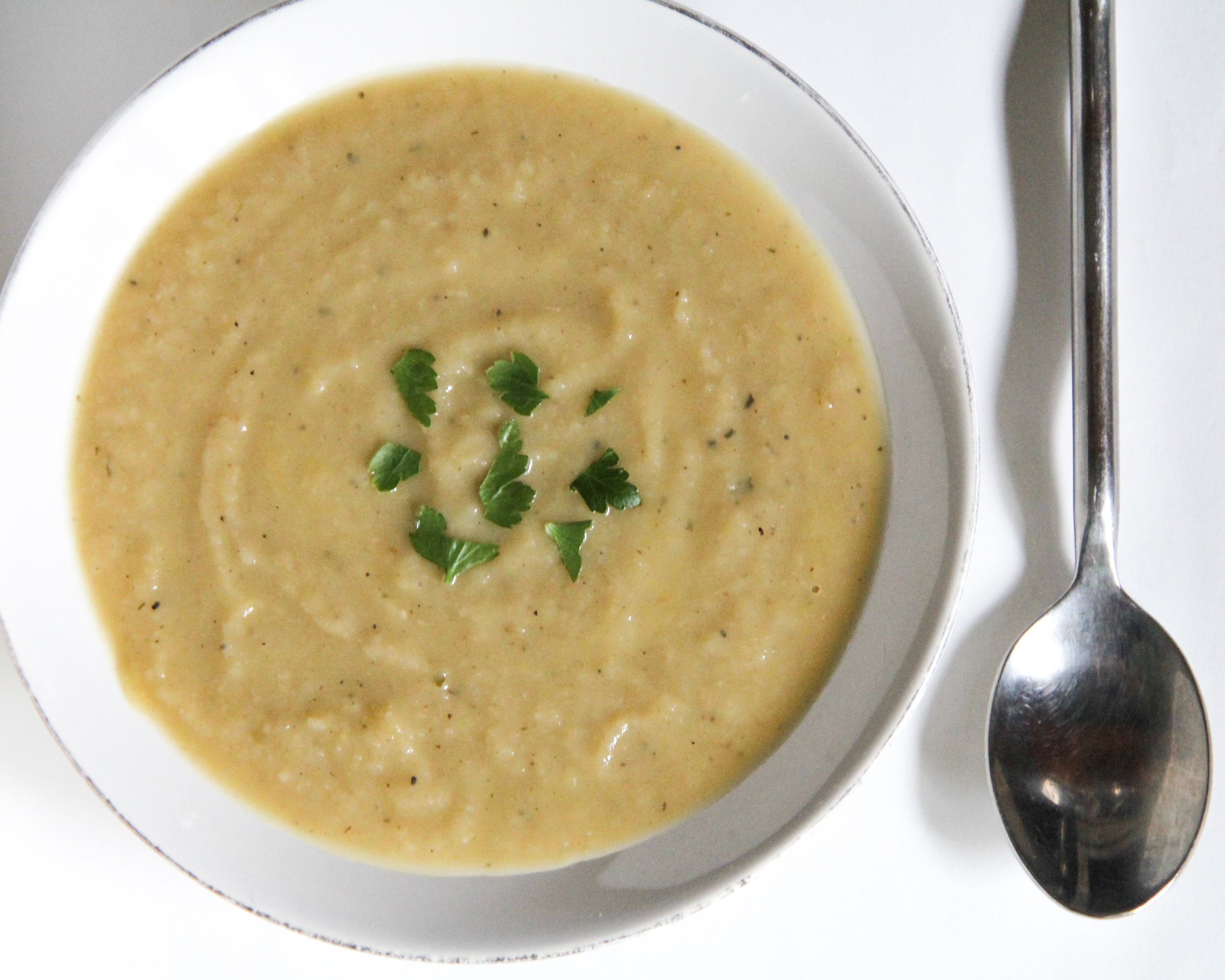 Directions:
Preheat the oven to 400 degrees F.
Place the diced potatoes, shallots, and garlic in a bowl with 3 tablespoons of the olive oil, and a generous amount of salt and pepper. Toss until everything is well coated. Spread the mixture on a large rimmed sheet pan in a single layer. Roast in the oven for 25-30 minutes, until the potatoes are lightly browned and crisp. Flip twice with a spatula during cooking in order to ensure even browning. Remove from the oven and set aside until needed.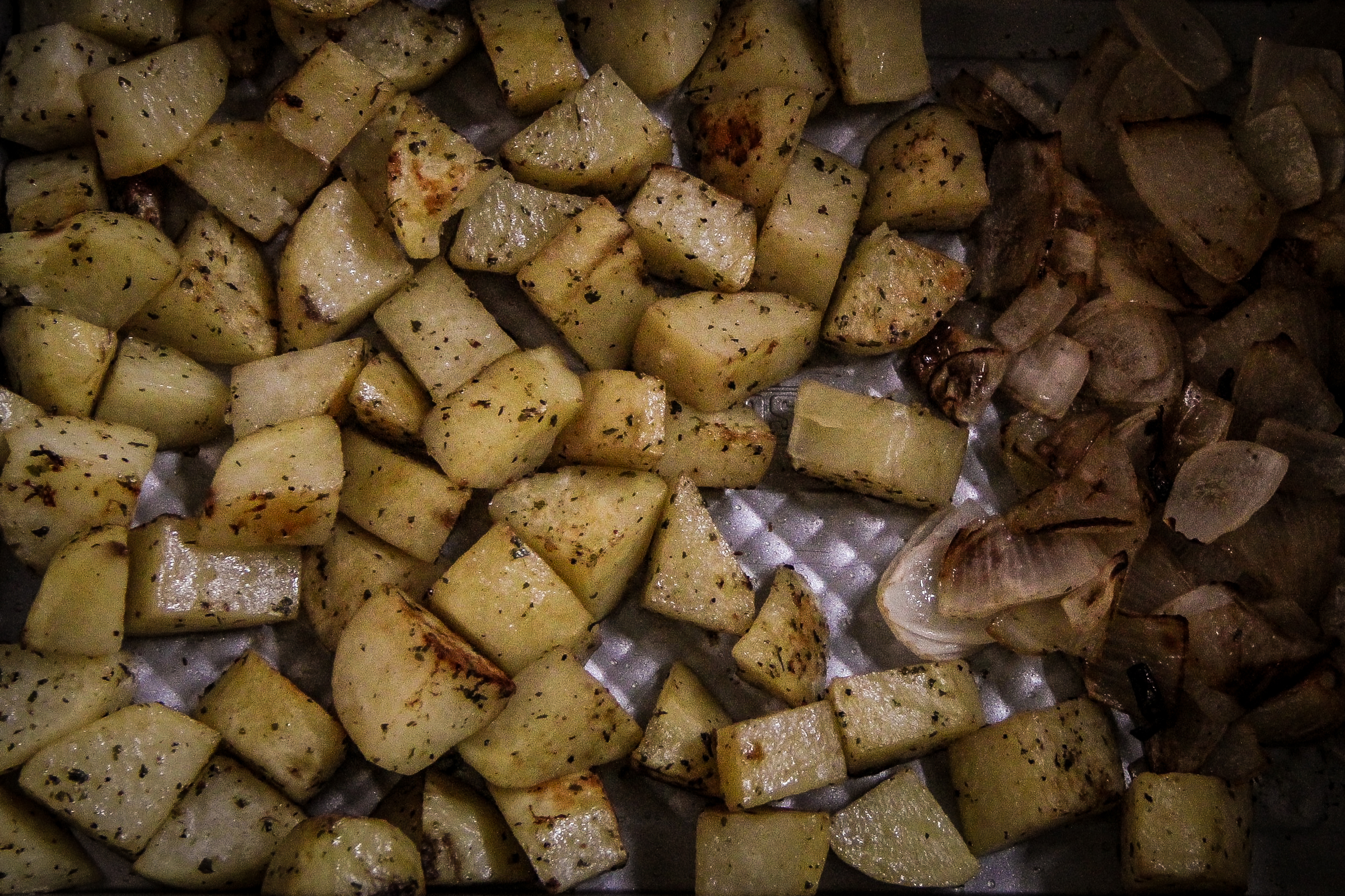 Heat the remaining 3 tablespoons of oil over medium heat in a large soup pot. Add the leeks and cook, stirring regularly, until soft and wilted, about 10 minutes. Adjust the heat as necessary so as not to brown.
Add the potato/shallot/garlic mixture, broth, bay leaf, thyme, salt and pepper to pot and bring to a boil. Cover and turn the heat down to low. Simmer for 15 minutes, or until the potatoes are very soft.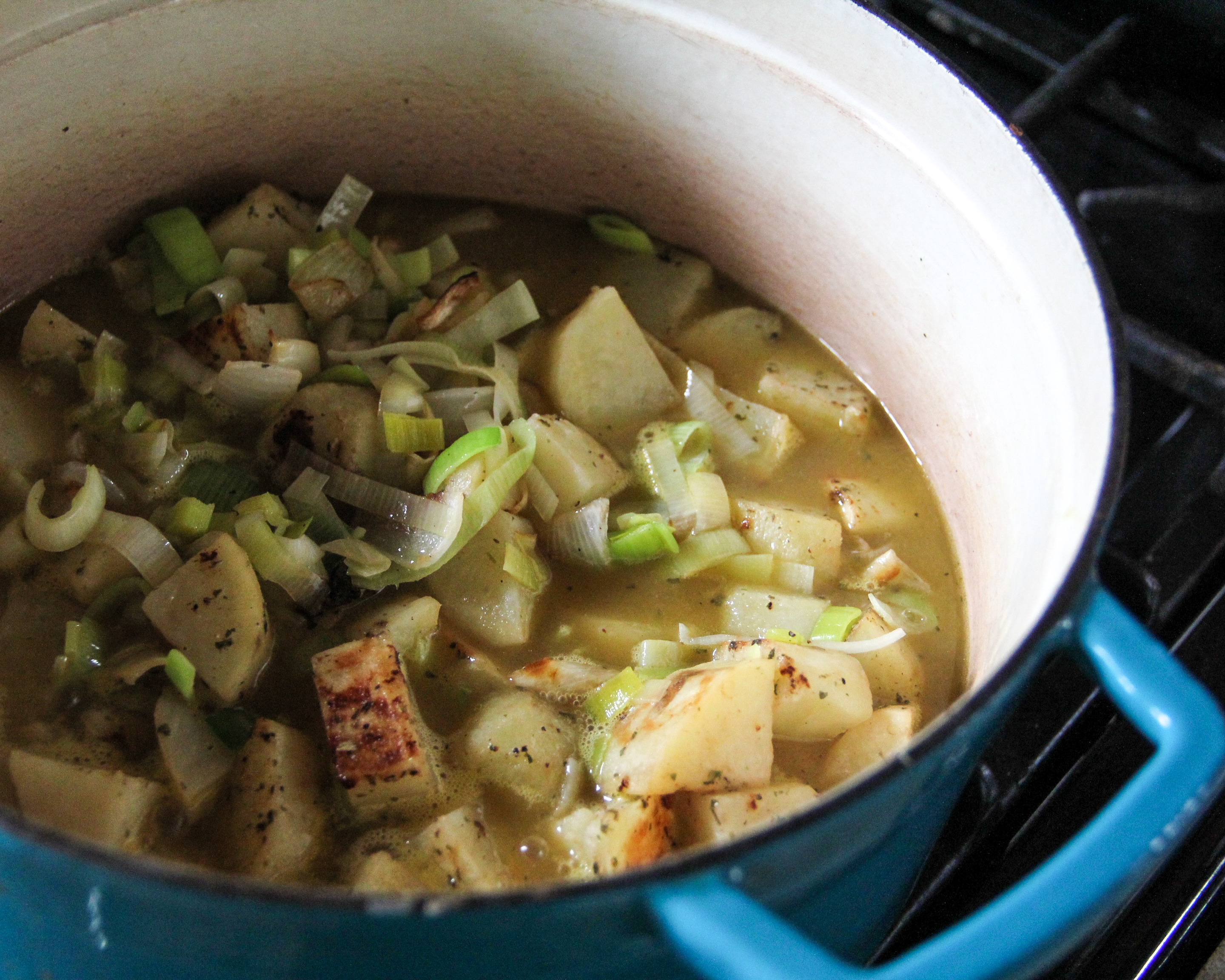 Remove the thyme sprig and bay leaves, then purée the soup with a hand-held immersion blender or work in batches in a high-speed blender, until smooth. Taste and adjust seasoning with salt and pepper. If the soup is too thick, add water or more broth to thin it out to your liking. Gently bring back up to temperature and serve hot.