Here's a look at what week 2 of 2017 looked like: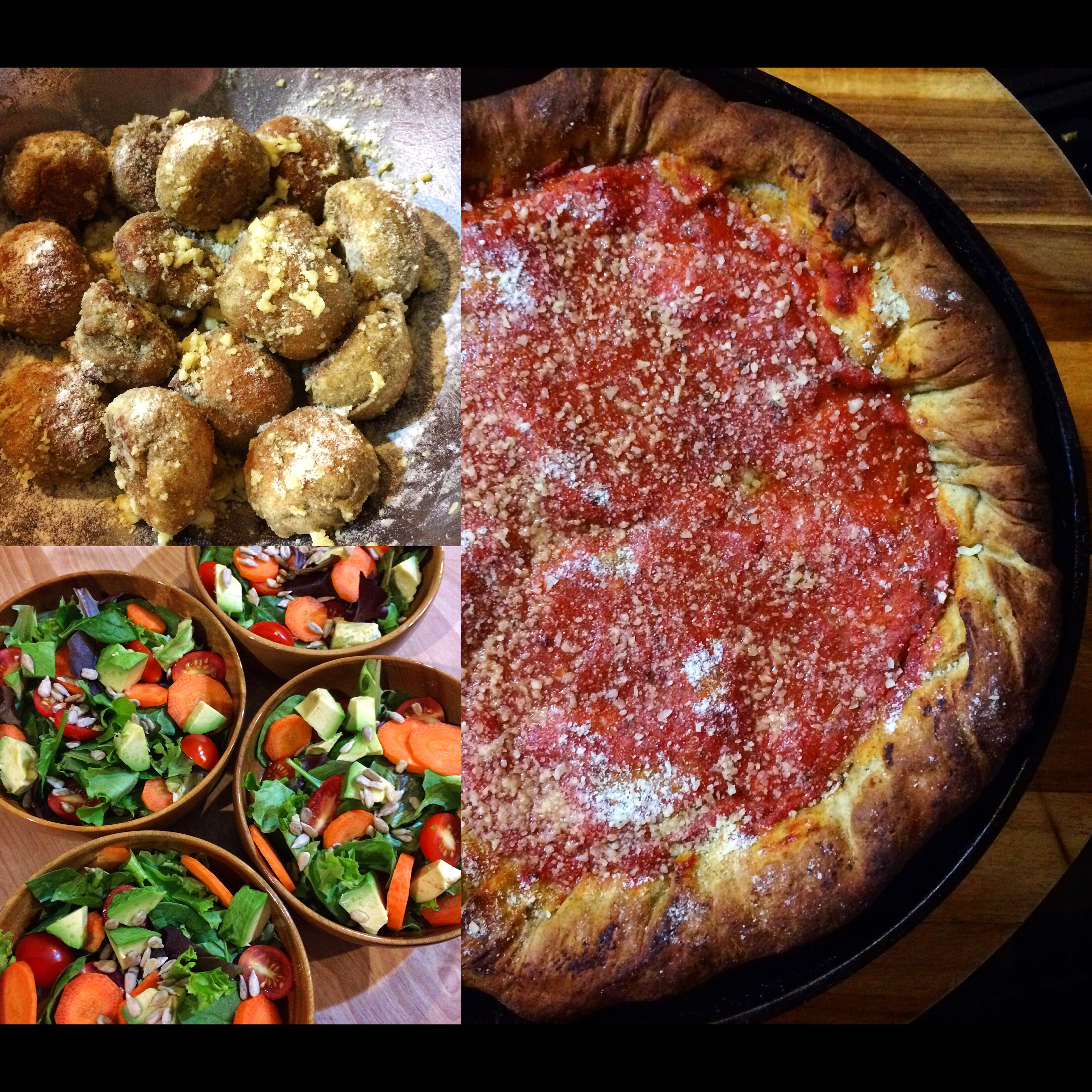 I am working on the art of vegetarian Chicago style deep dish pizza. This one's 5-cheese with the crust made from whole wheat and hempseed flours.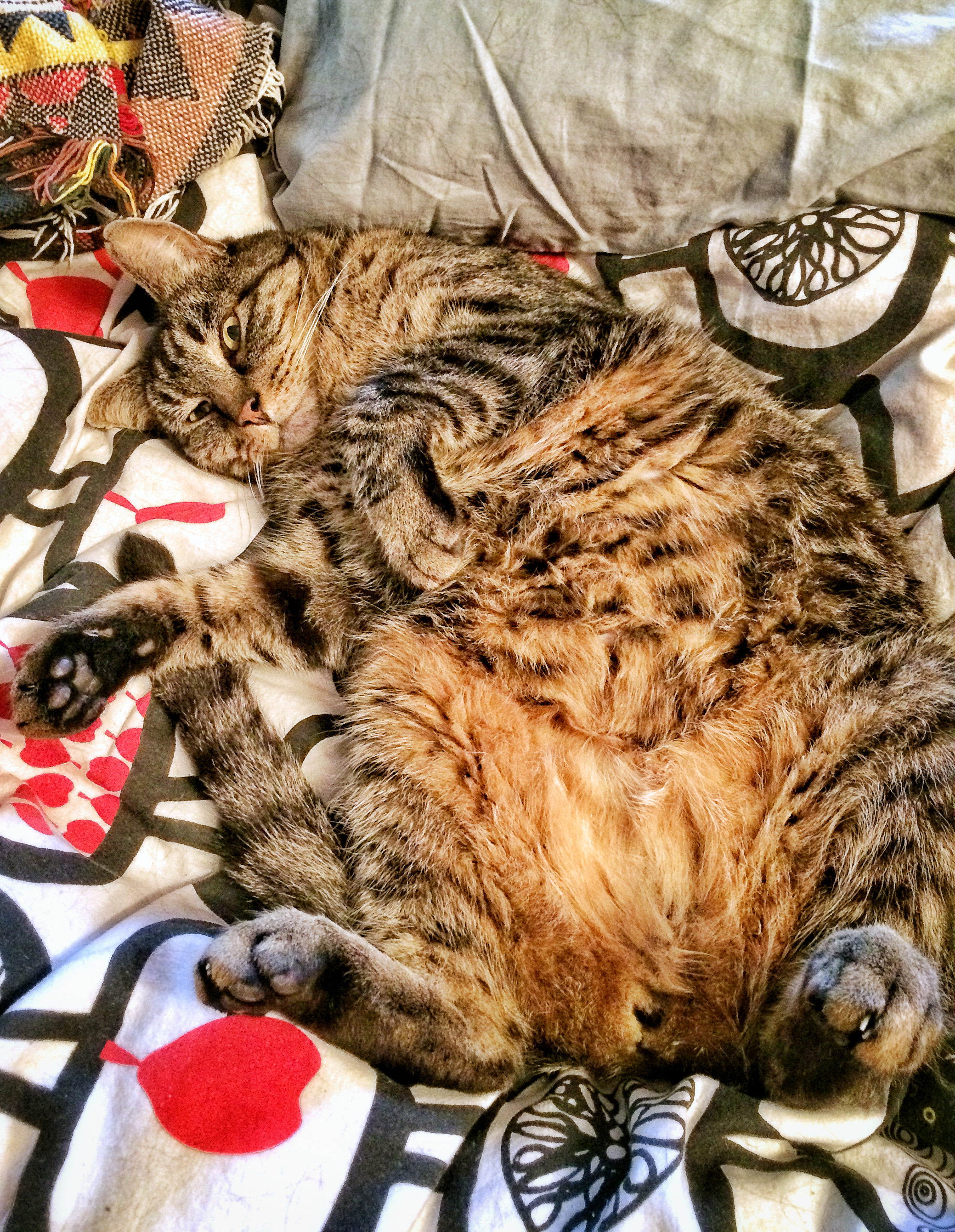 Lazy BOY.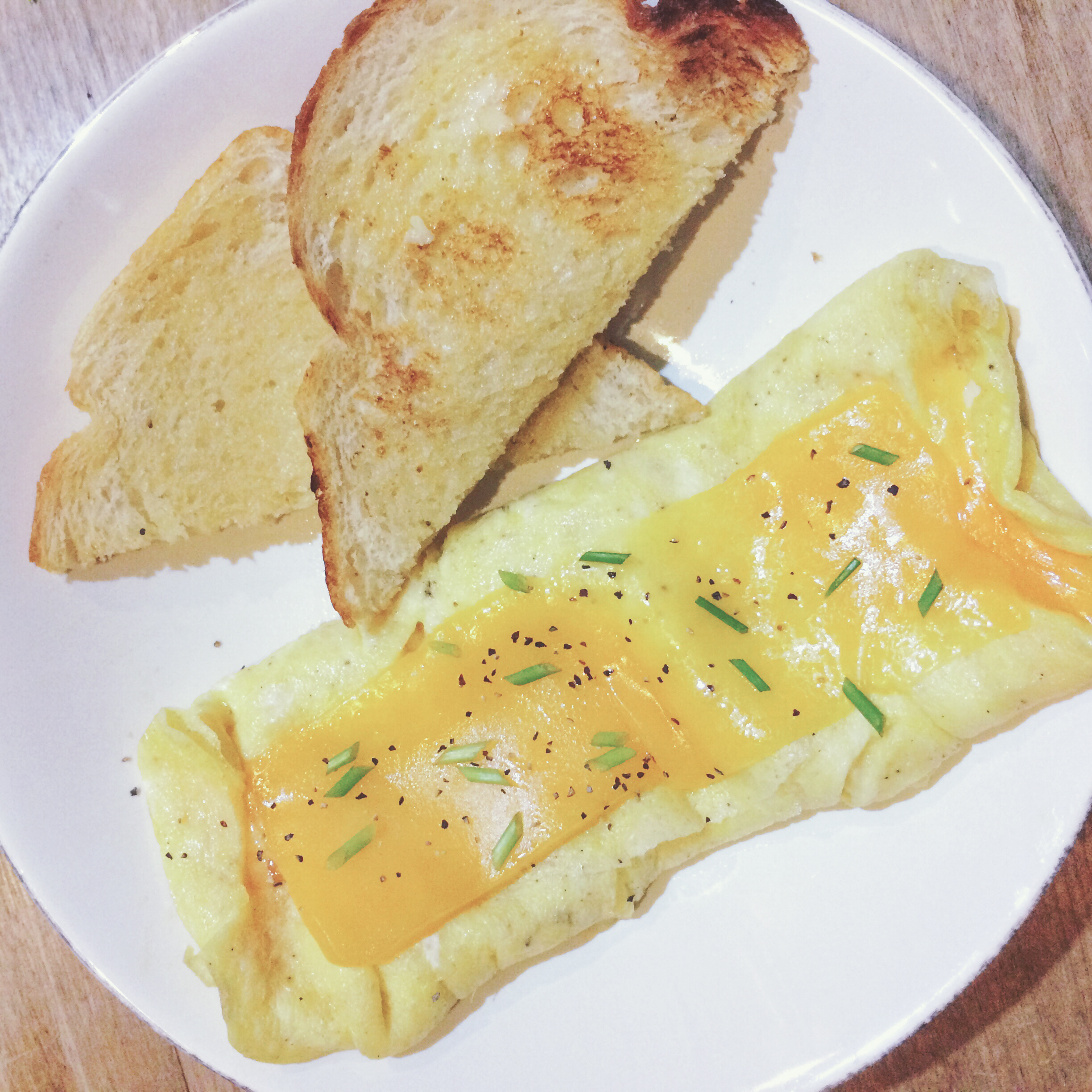 Sometimes your husband wants to eat oatmeal for dinner. So you eat a very simple cheese omelet and some toast for dinner.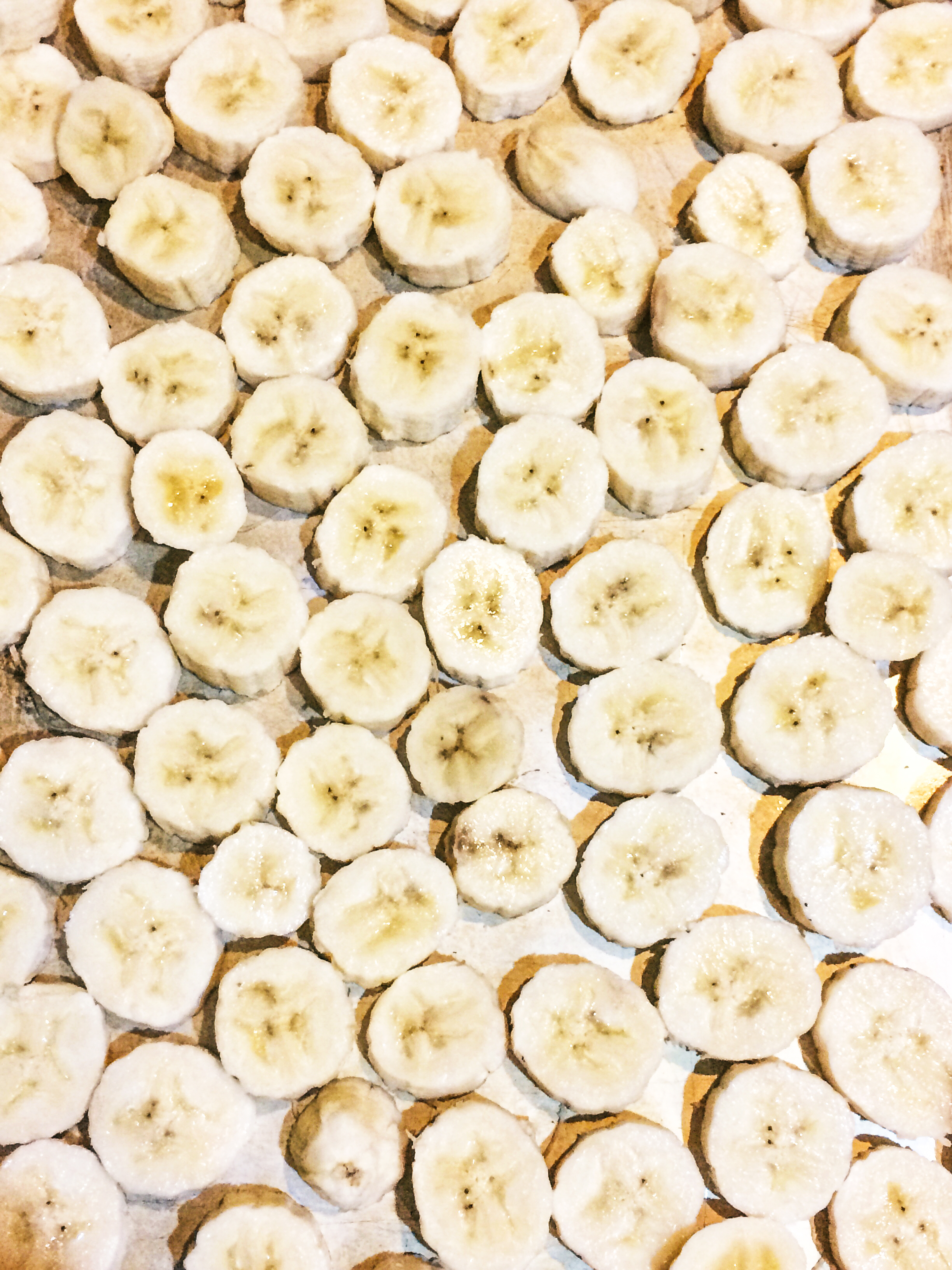 Future smoothies.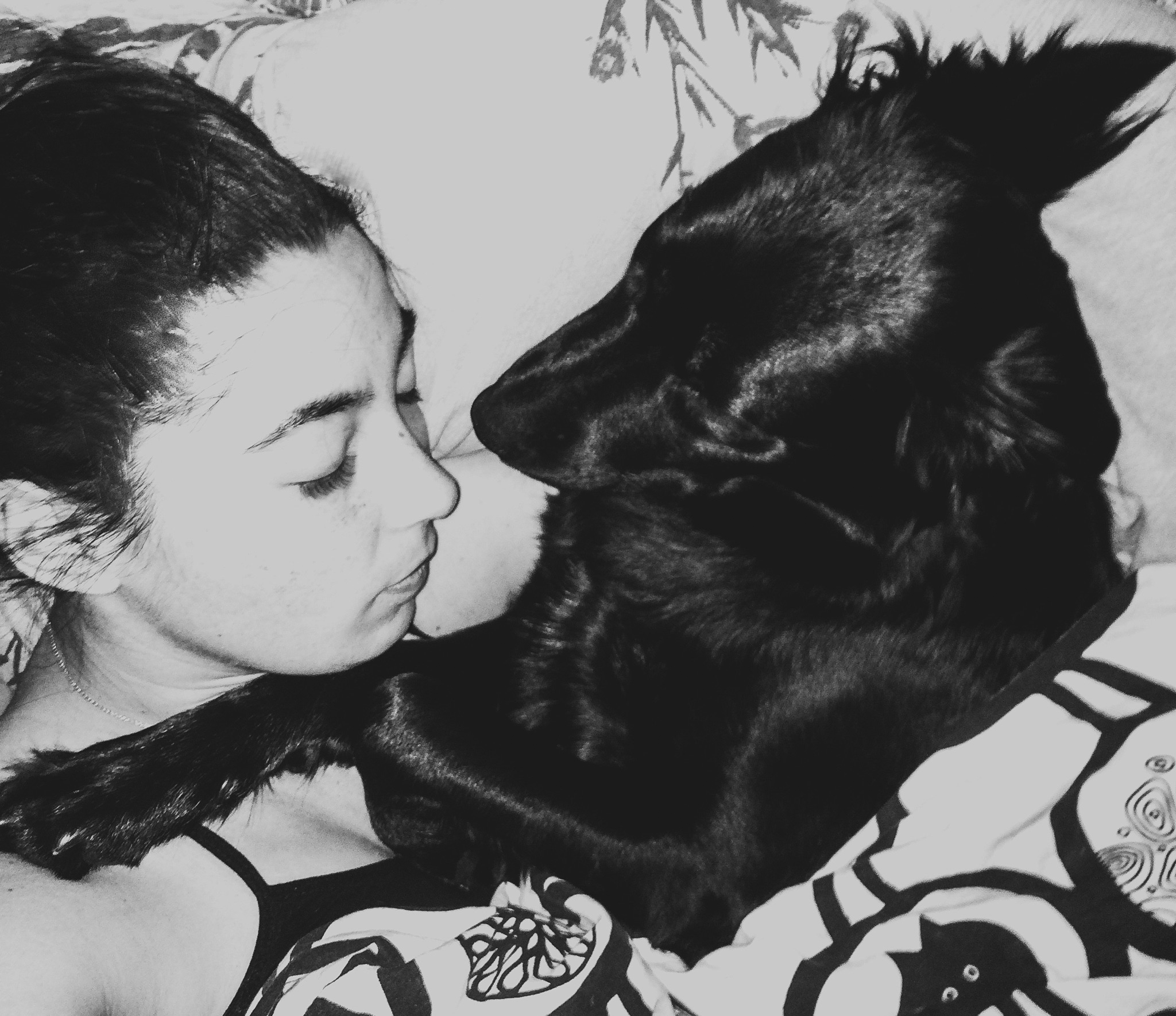 Percy is the best snuggler. She sleeps in our bed nearly every night (in Silas's when he's here). In the morning, she tends to get up when my husband's up (too goddamn early). Then! After an hour or so, she'll climb back into our bed where I'm still asleep and snuggle up! My favorite.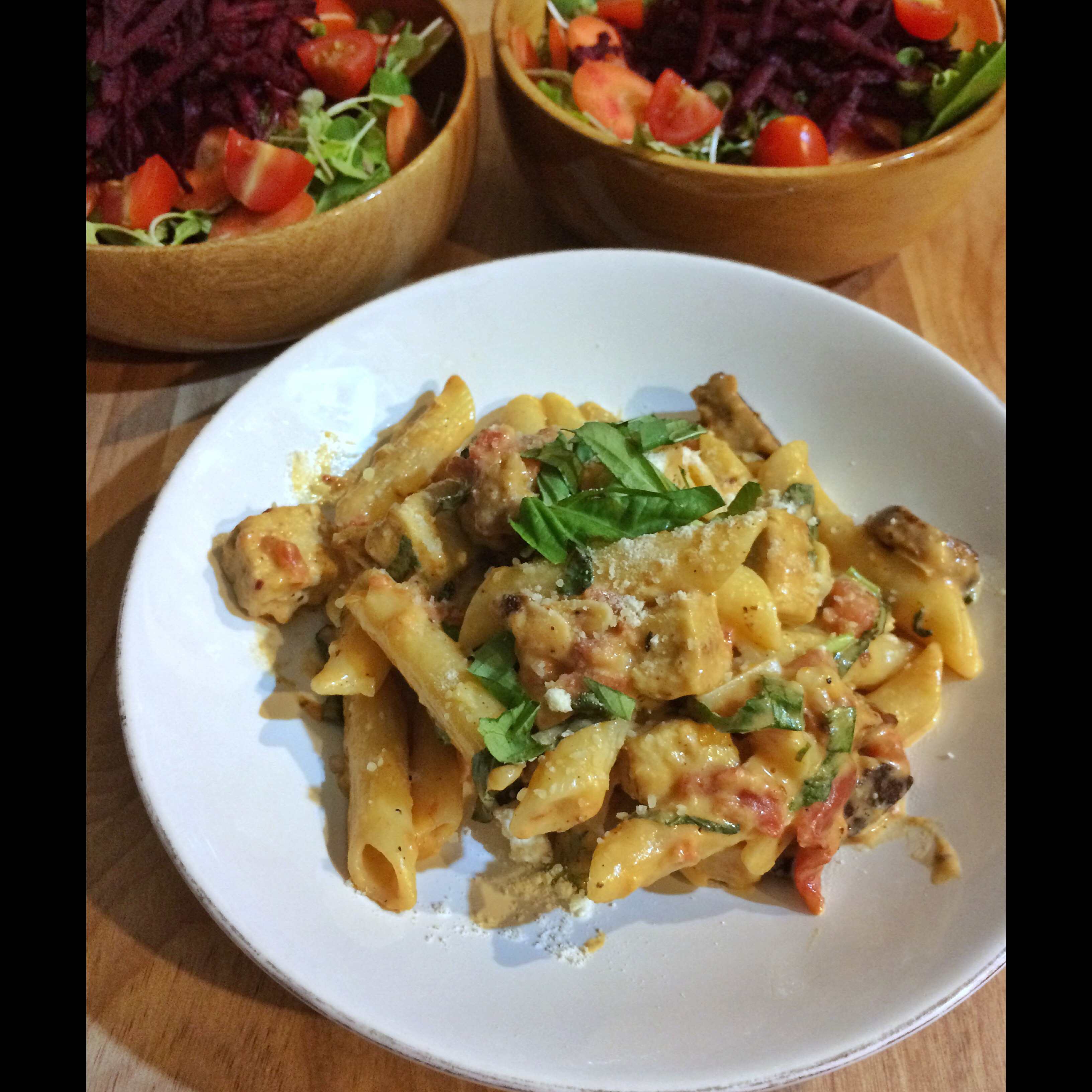 My husband used to run an open mic every Wednesday at a restaurant here in town. We'd both get dinner included with the job. My favorite thing to order off the menu? "Kitchen Guys Pasta." Whatever pasta they had the most of, lots of garlic, parmesan, basil, tomatoes, chicken, andouille or chorizo sausage, prawns, lots of red chili flakes. The restaurant's been closed for a few years, so I haven't had my pasta… but! This homemade vegetarian version was the closest in flavor to the original, yet! I'm very excited about it.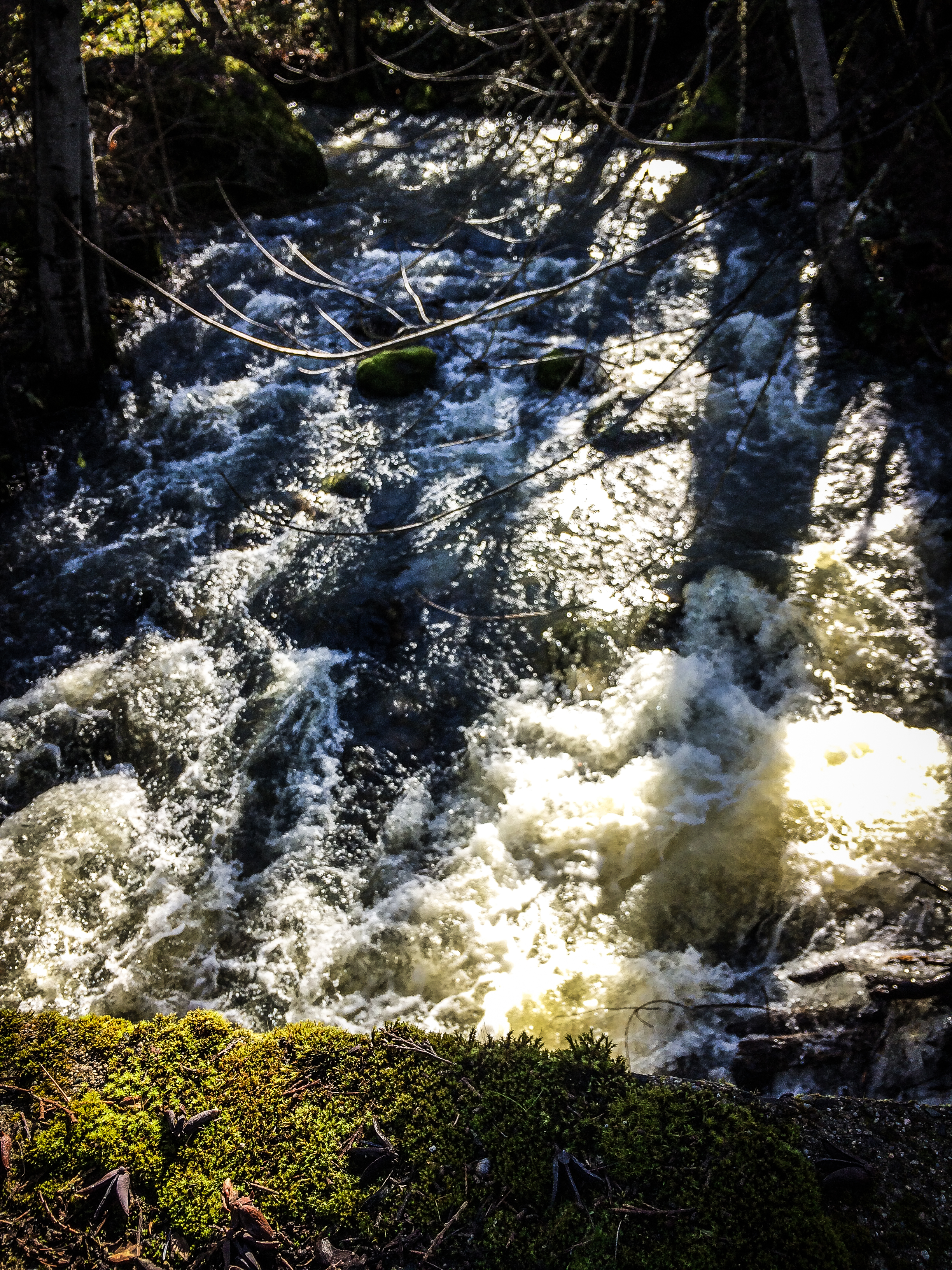 The creeks and rivers have been so full and so fast after the snow and rain we've had. LOVE it.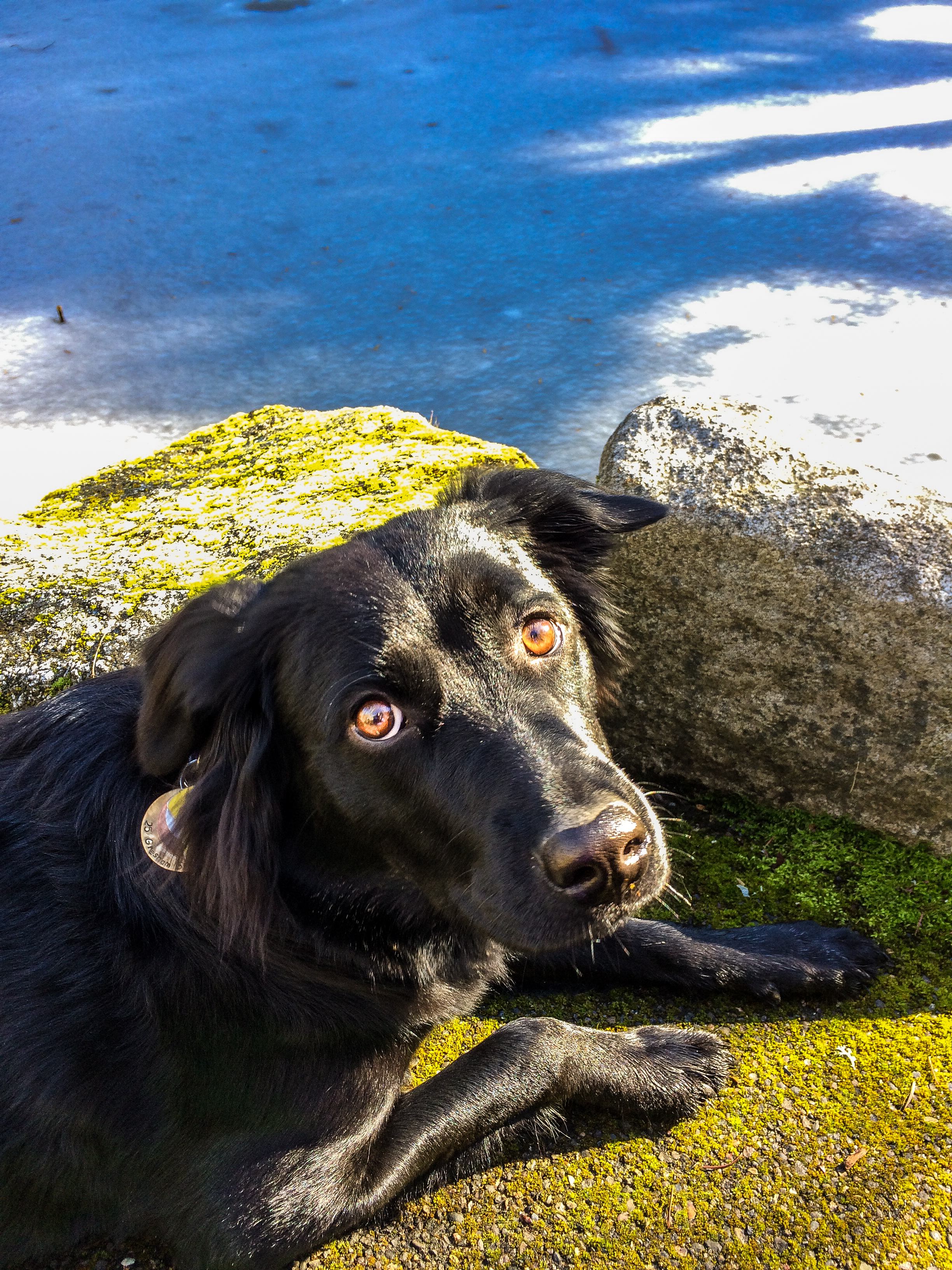 On our afternoon walk, checking out the duck pond that's currently frozen over!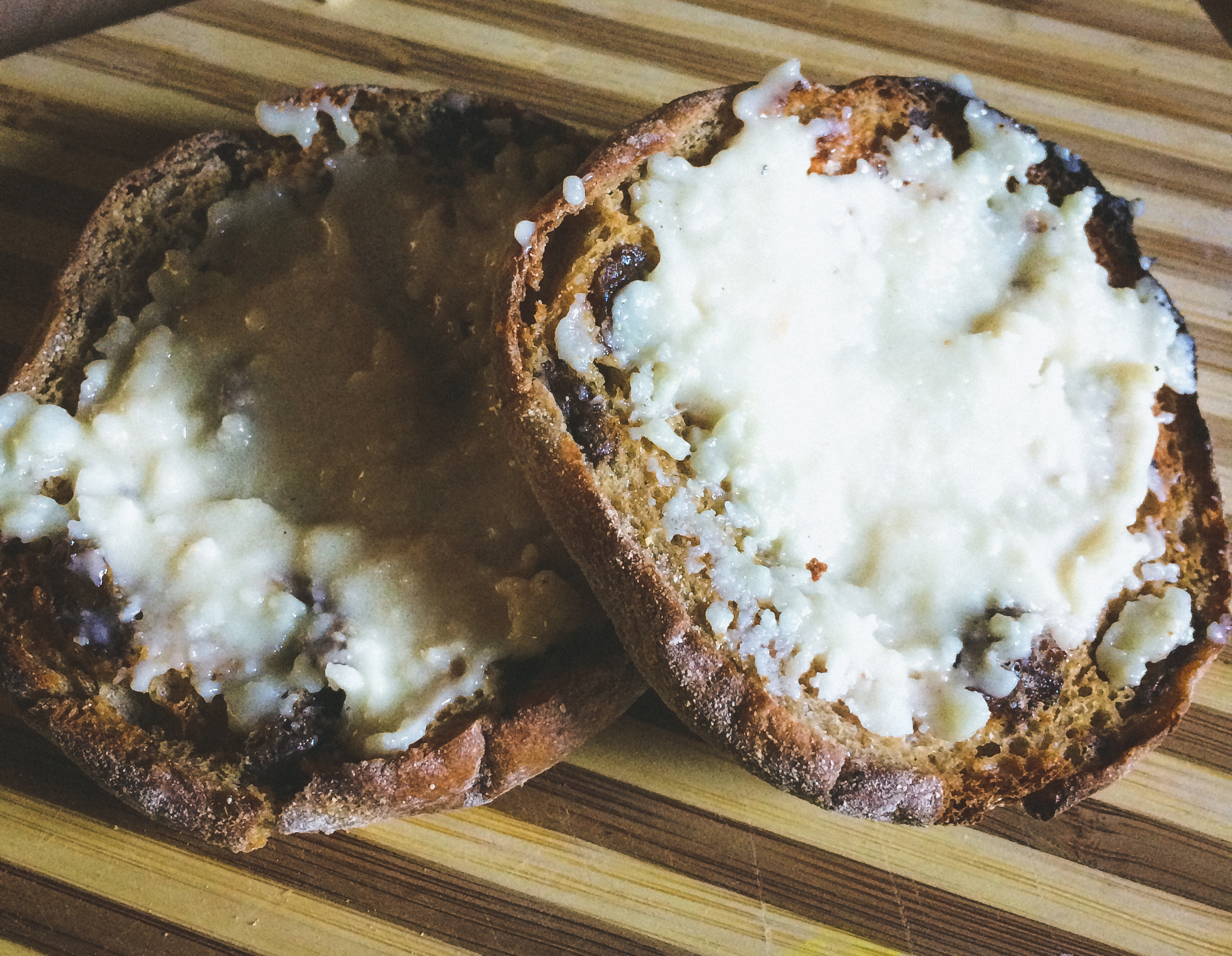 A snack of cinnamon raisin english muffin with a bit of macadamia nut butter. So good!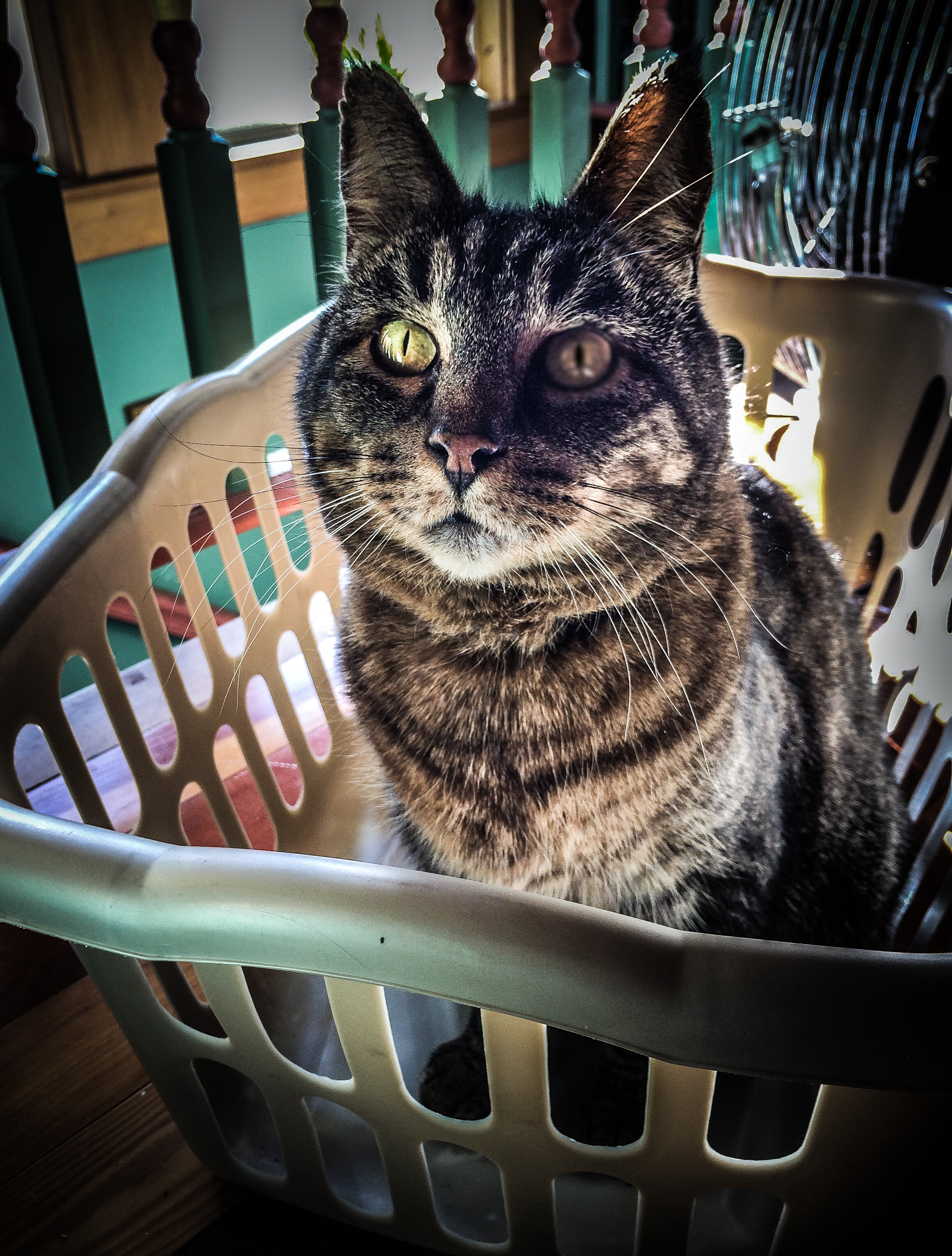 On this day, Jumpy decided he really liked hanging out in the empty laundry basket…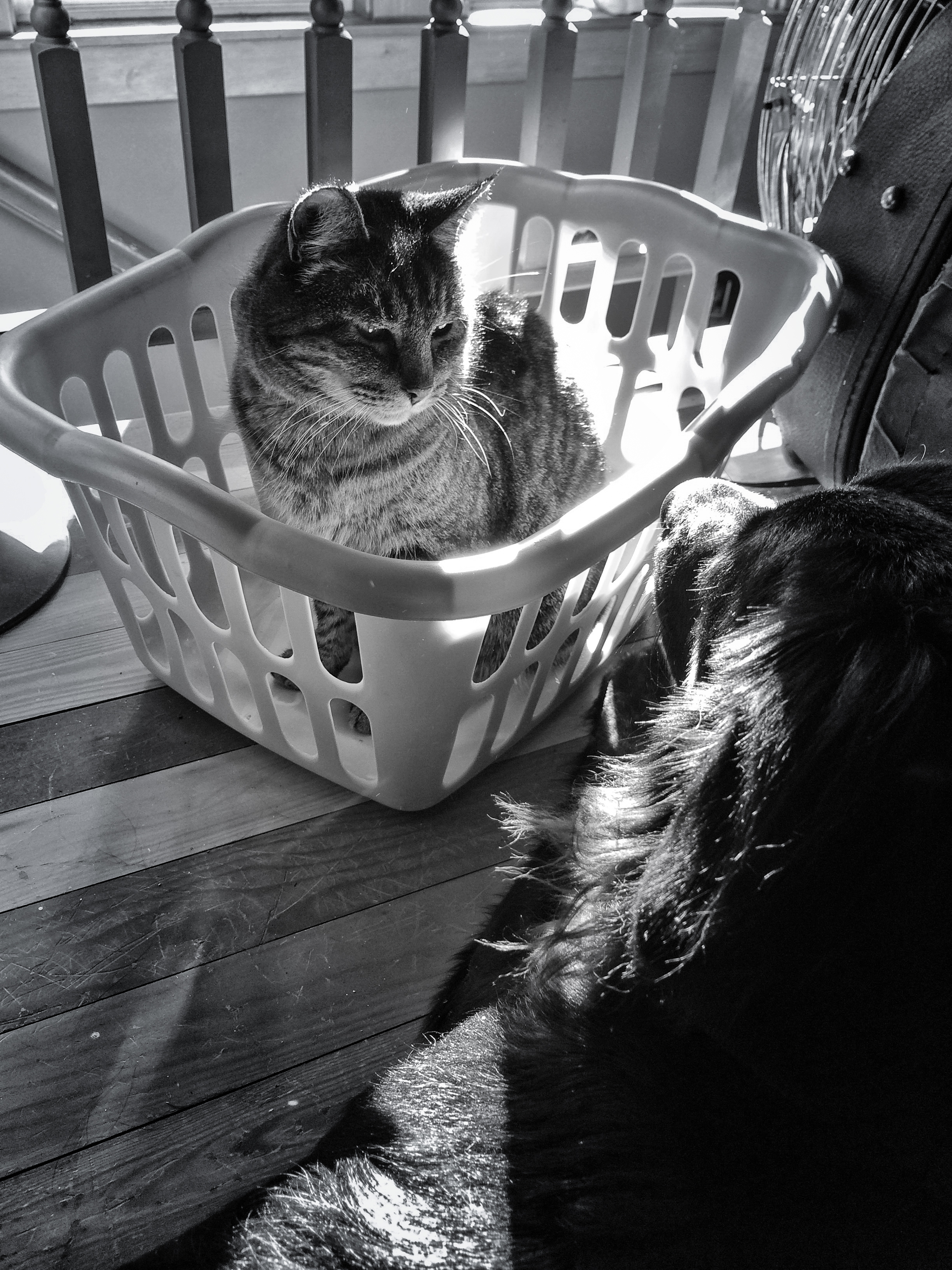 It soon led up to this apparent game I happened to find going on.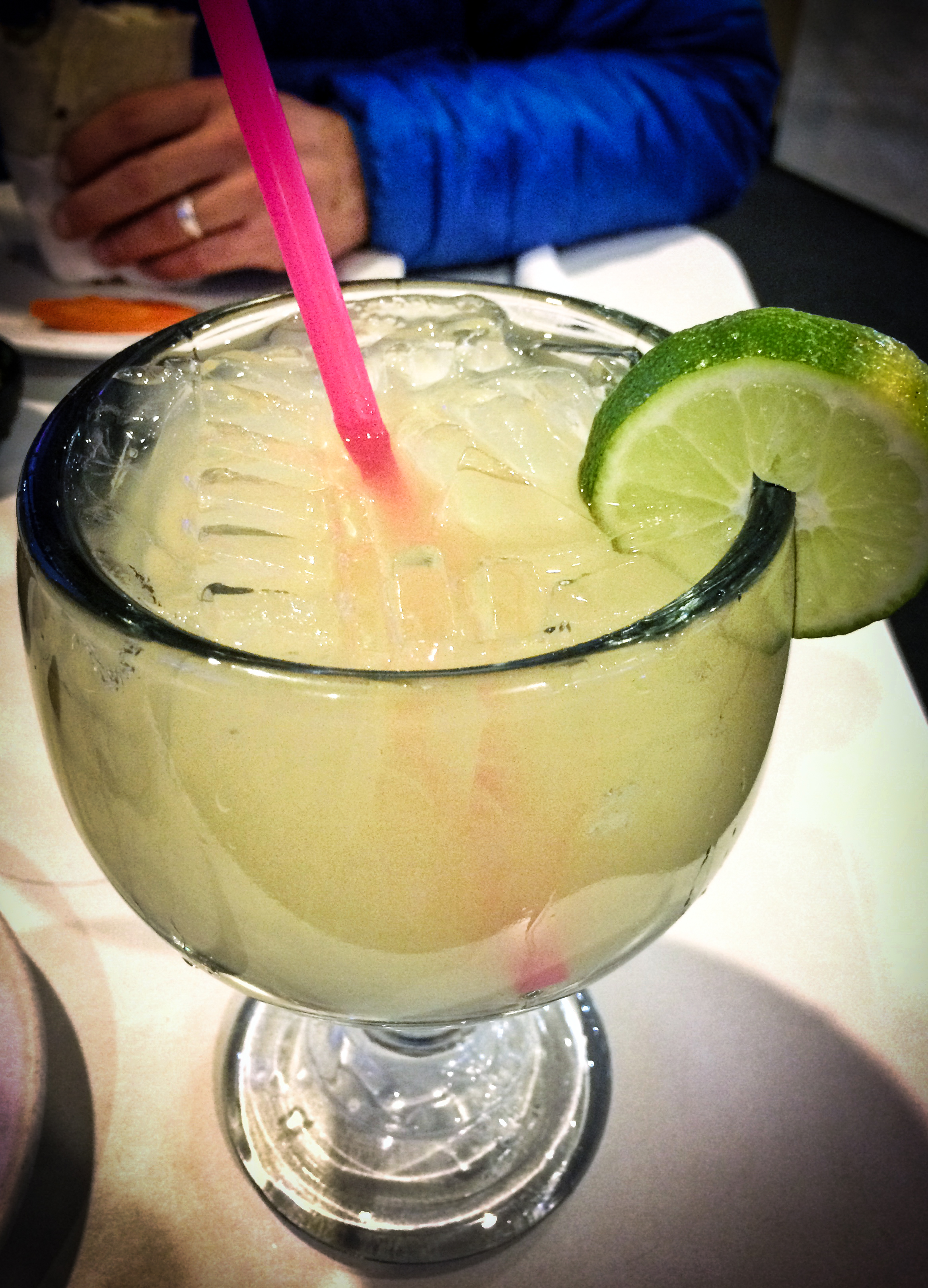 Unplanned dinner date out with the husband.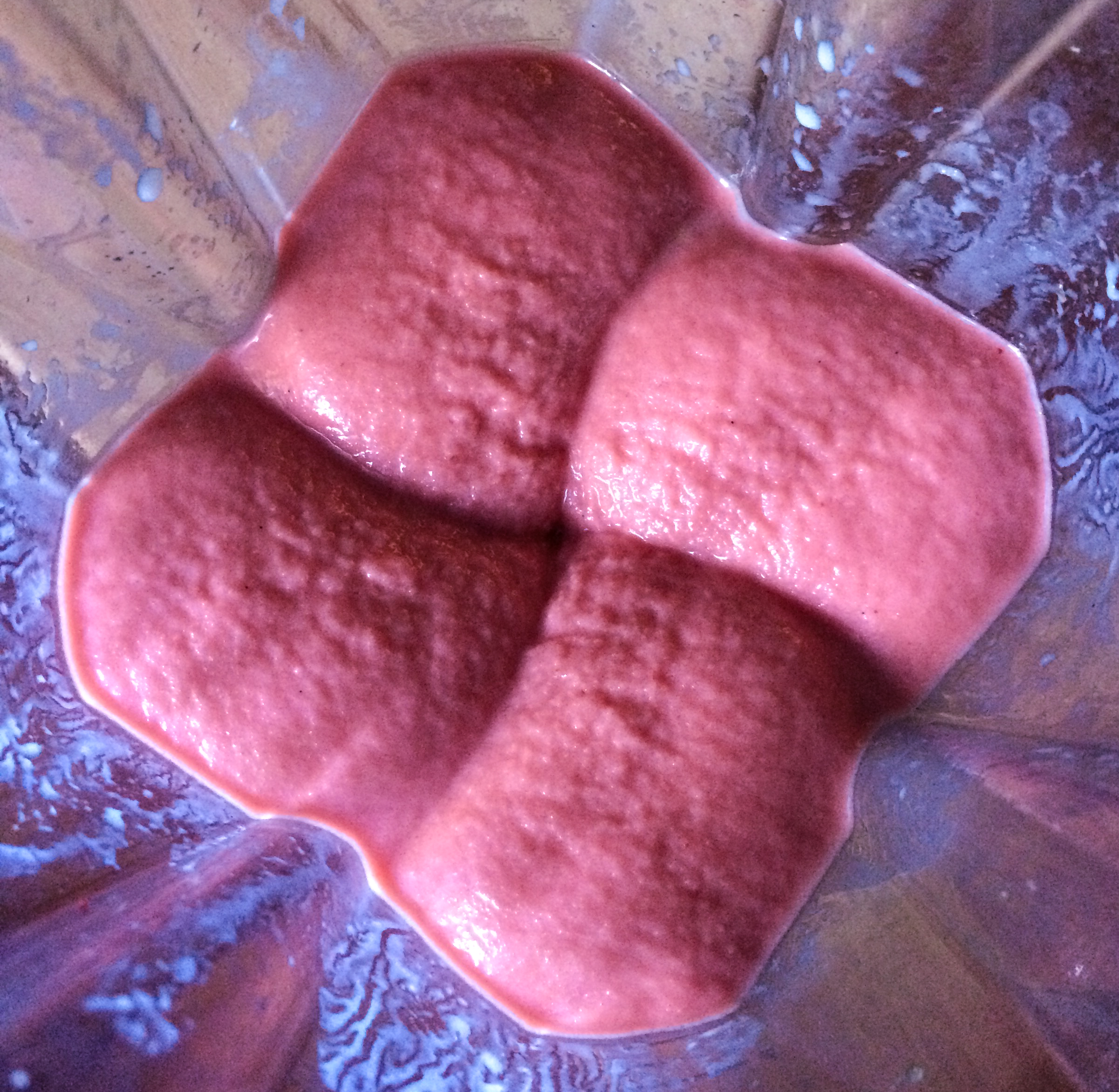 One of this week's best Vitamix combos: frozen mangoes, frozen strawberries, frozen bananas and vanilla Siggi's kefir. Simple and delicious!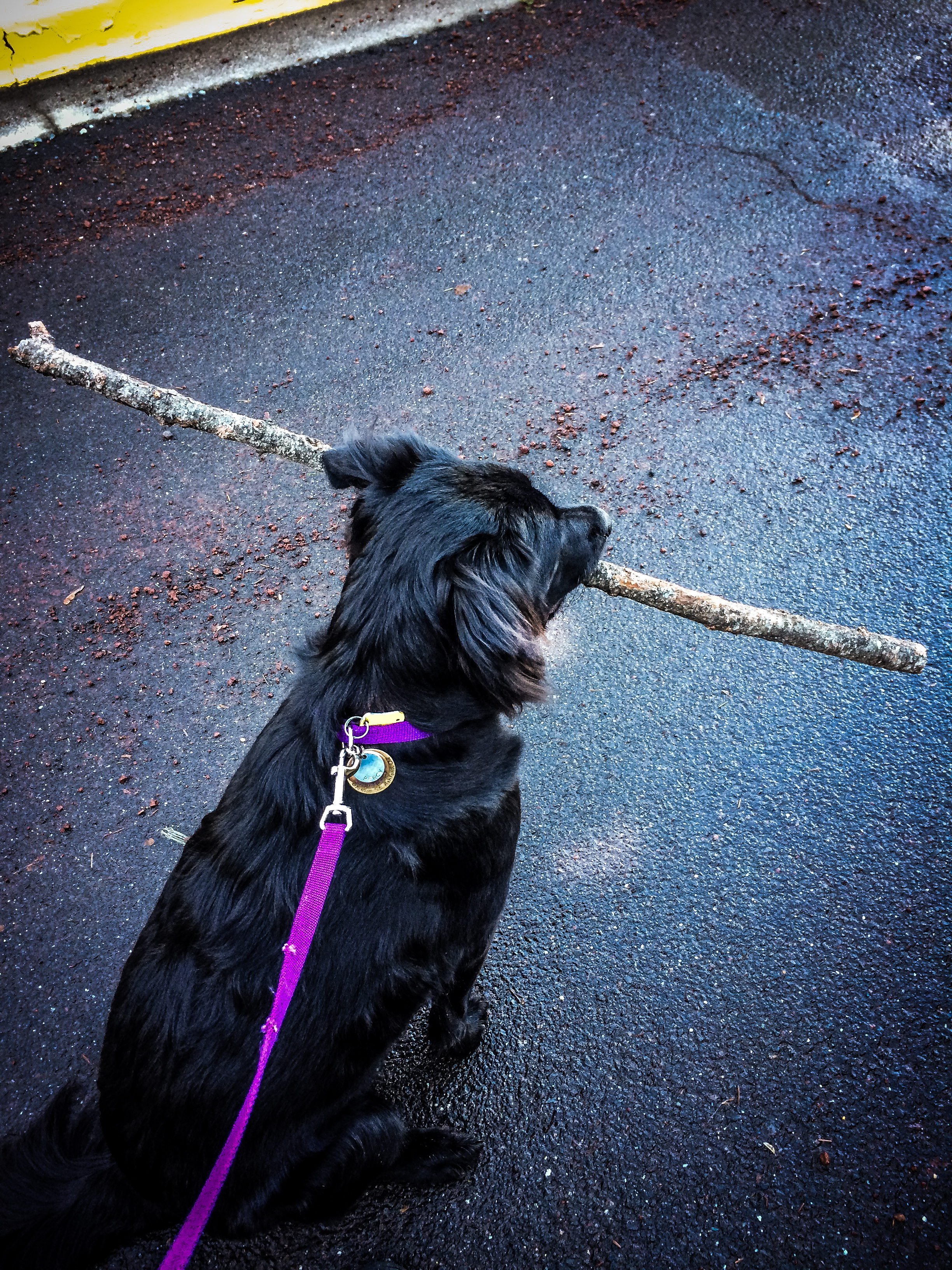 Percy likes to find the biggest stick possible and then carry it for the entirety of our walks… Haha.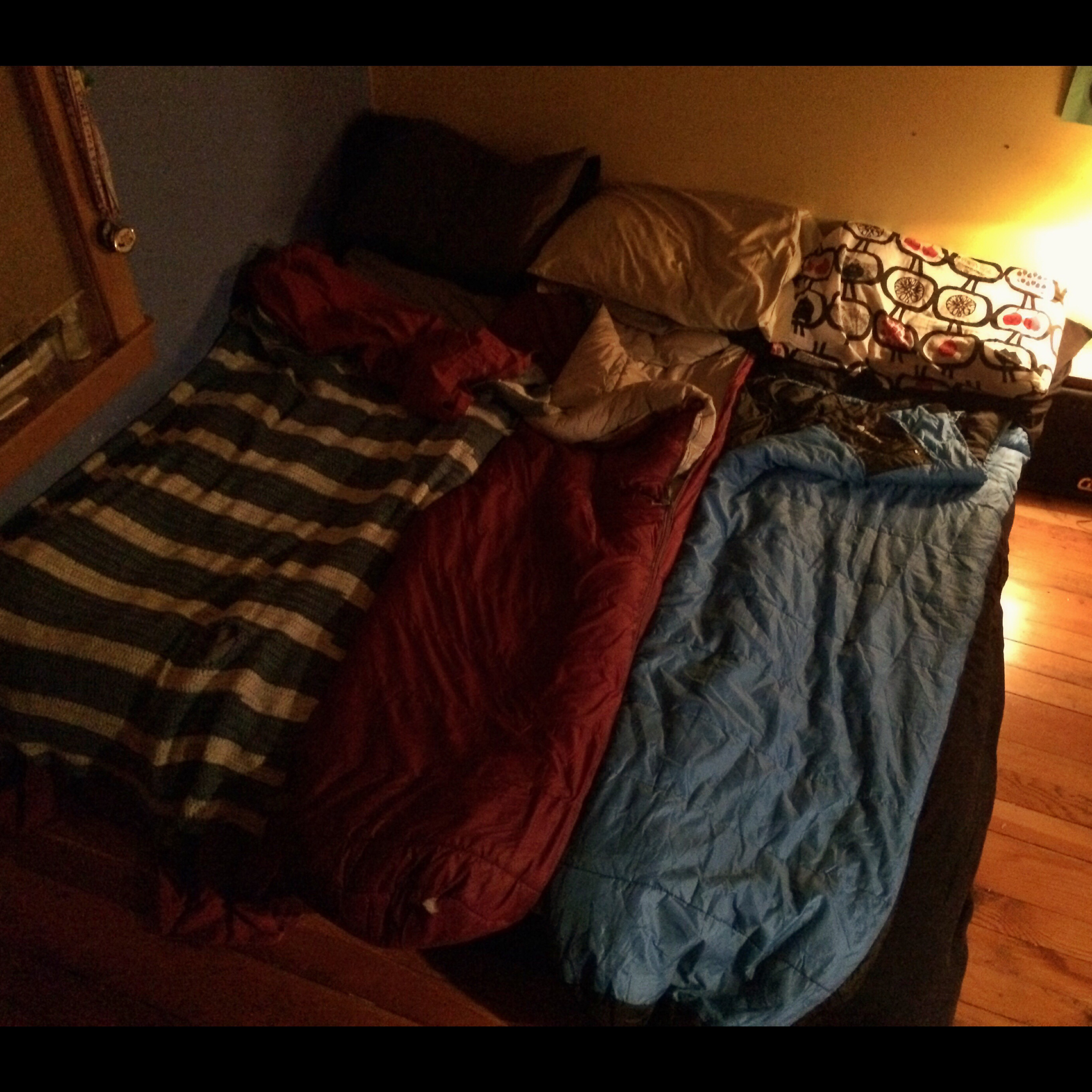 Silas had a sleepover the other night with one of his buddies and that buddy's little brother. It made me realize that as I'm getting older, I increasingly think about what it must've been like for my mom to raise 4 kids (3 of us, barely a year apart). Sleepovers happened almost every weekend (usually my sister's friends), which my mom handled very gracefully. I welcomed this weekend's sleepover with lots of silent F-bombs and a couple tequila shots. Luckily, they're good, well-behaving kids…so even if I wanted to pull out all my hair at the sound of "bruhhhh!" dropping every 2 minutes, or the sound of bottles flipping over and over and over again… I didn't really mind the whole sleepover thing…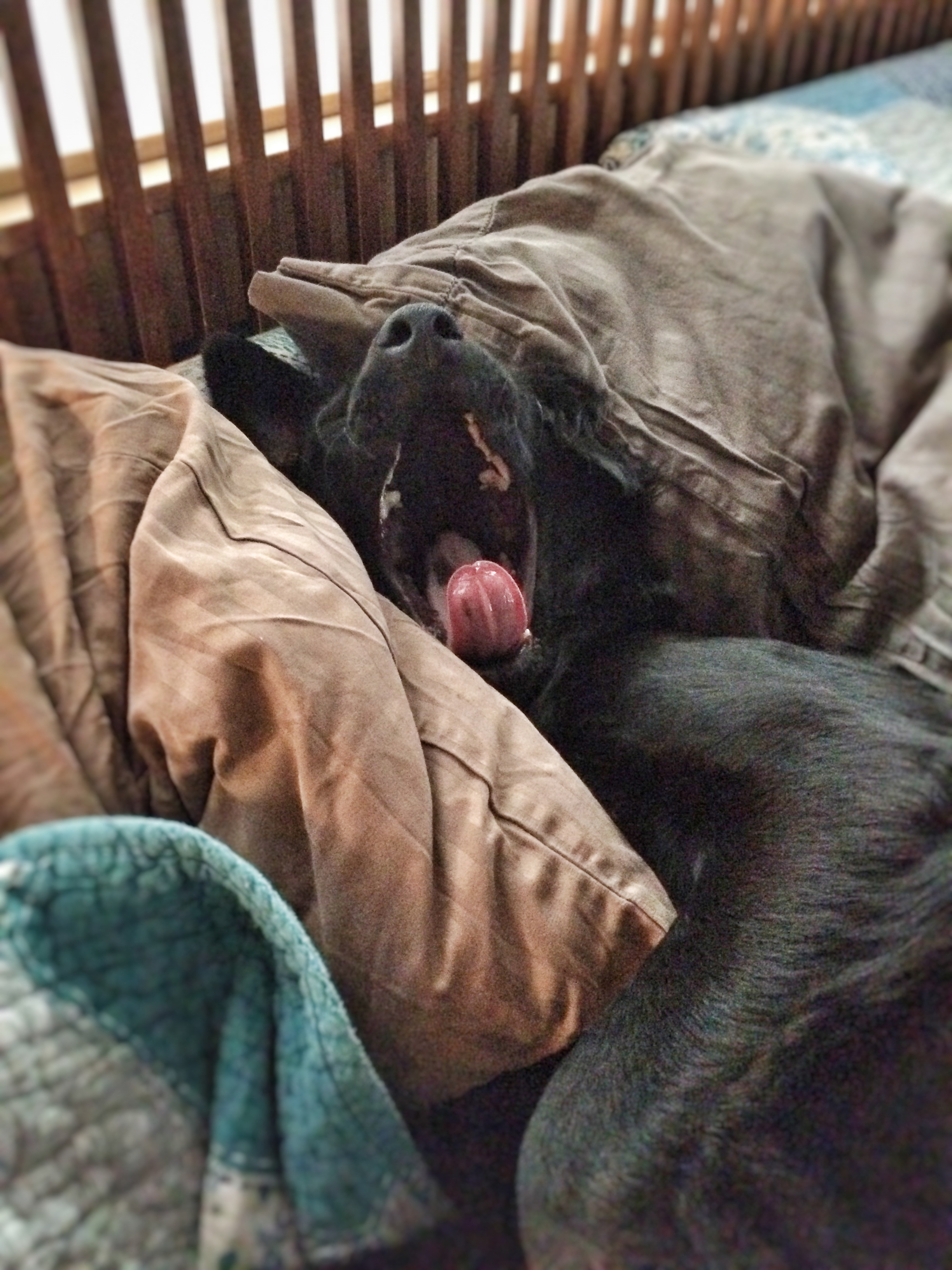 10 months old this week and this is the attitude she gives about "Percy, it's time to get up!"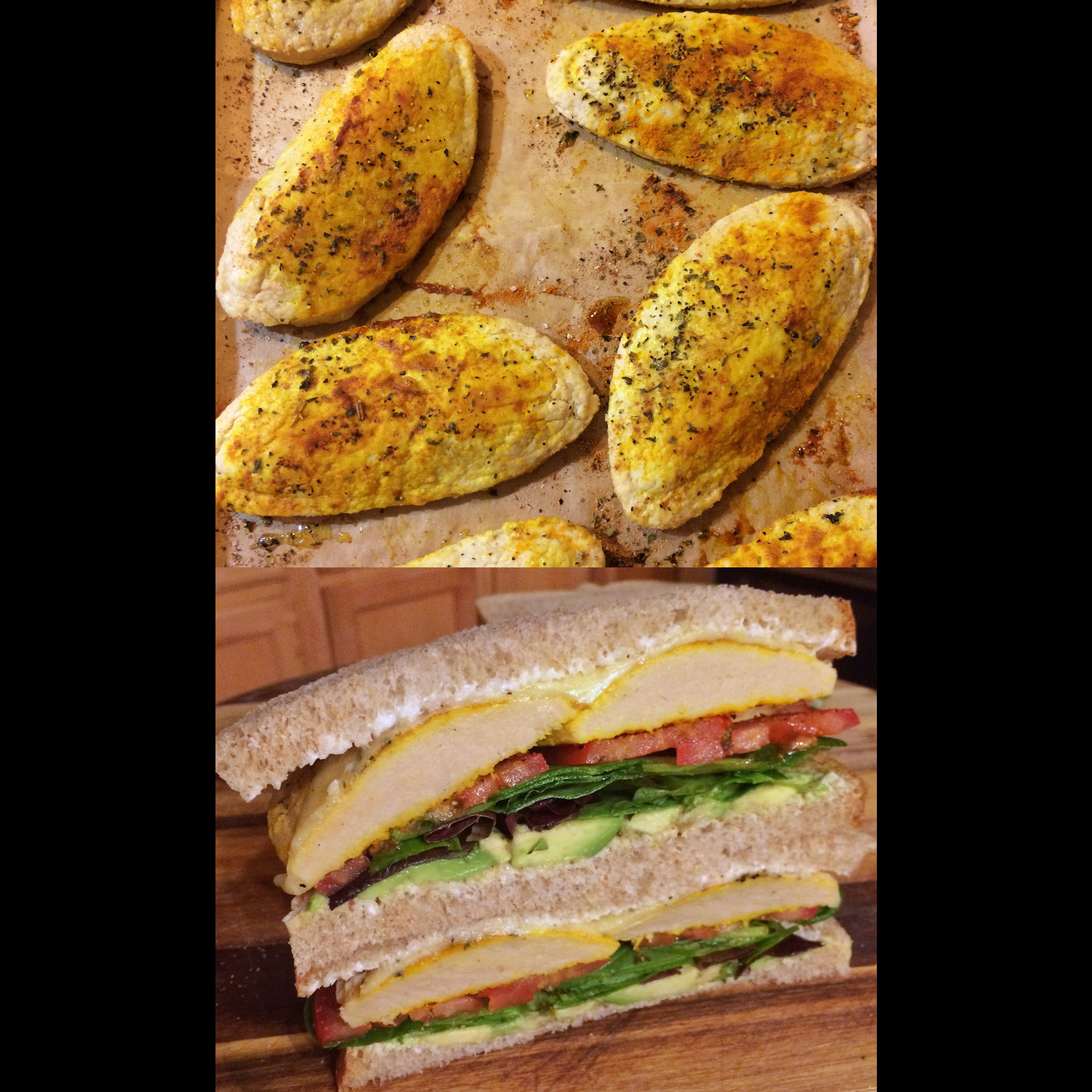 This was delicious. Quorn 'naked cutlets' baked with avocado oil, turmeric, black pepper, cayenne pepper, garlic, sea salt and a bit of oregano. Slapped in a sammich with spinach/baby greens, tomato, avocado, mild cheddar, vegenaise and some spicy brown mustard on locally made whole wheat sourdough. Easy dinner!
Silas's basketball season started this weekend… Here's one of numerous baskets for the day!
I hope you had a good week! : )
Please follow and like us: