Here's a little glimpse at the last two weeks: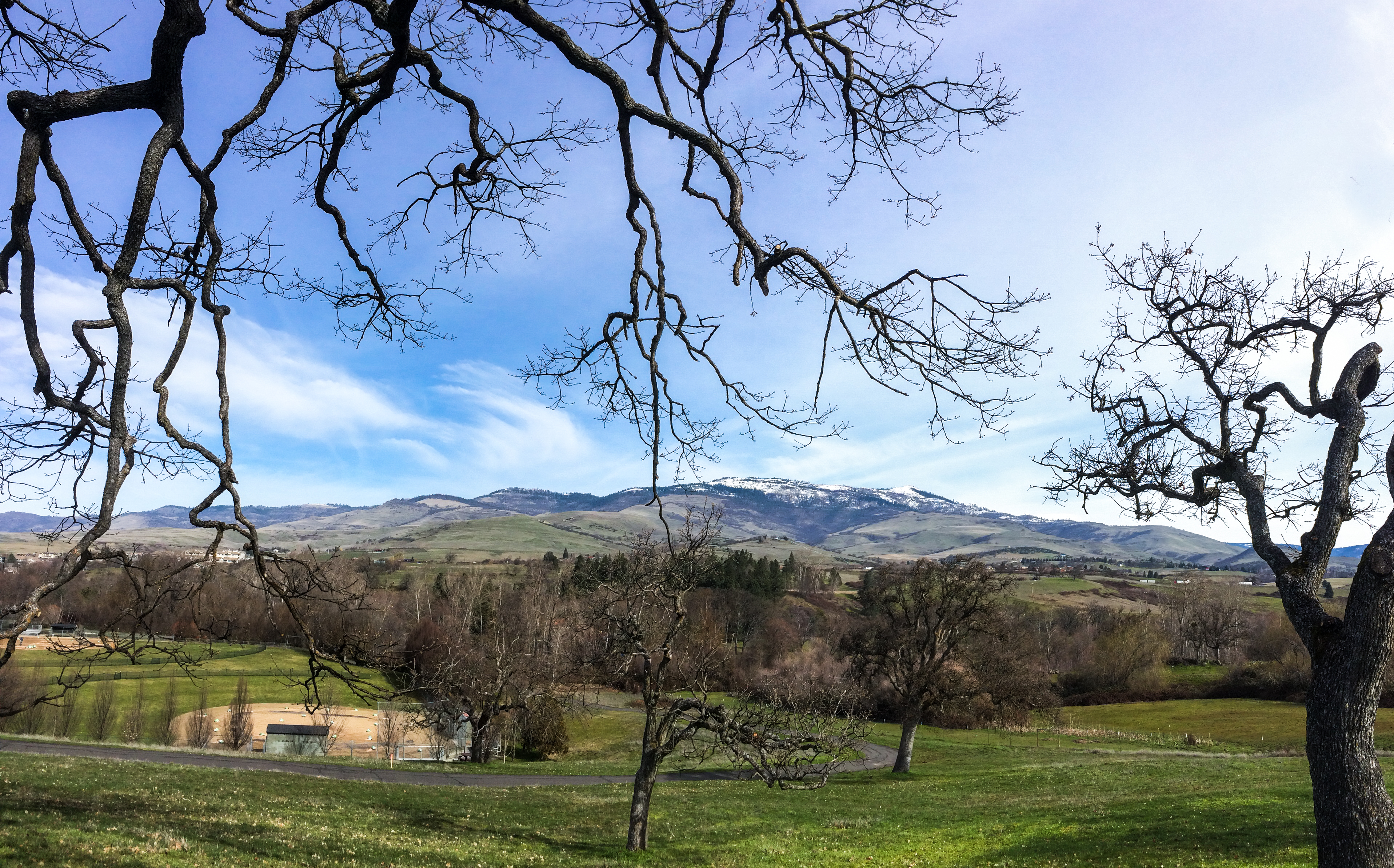 Blue skies while on a walk…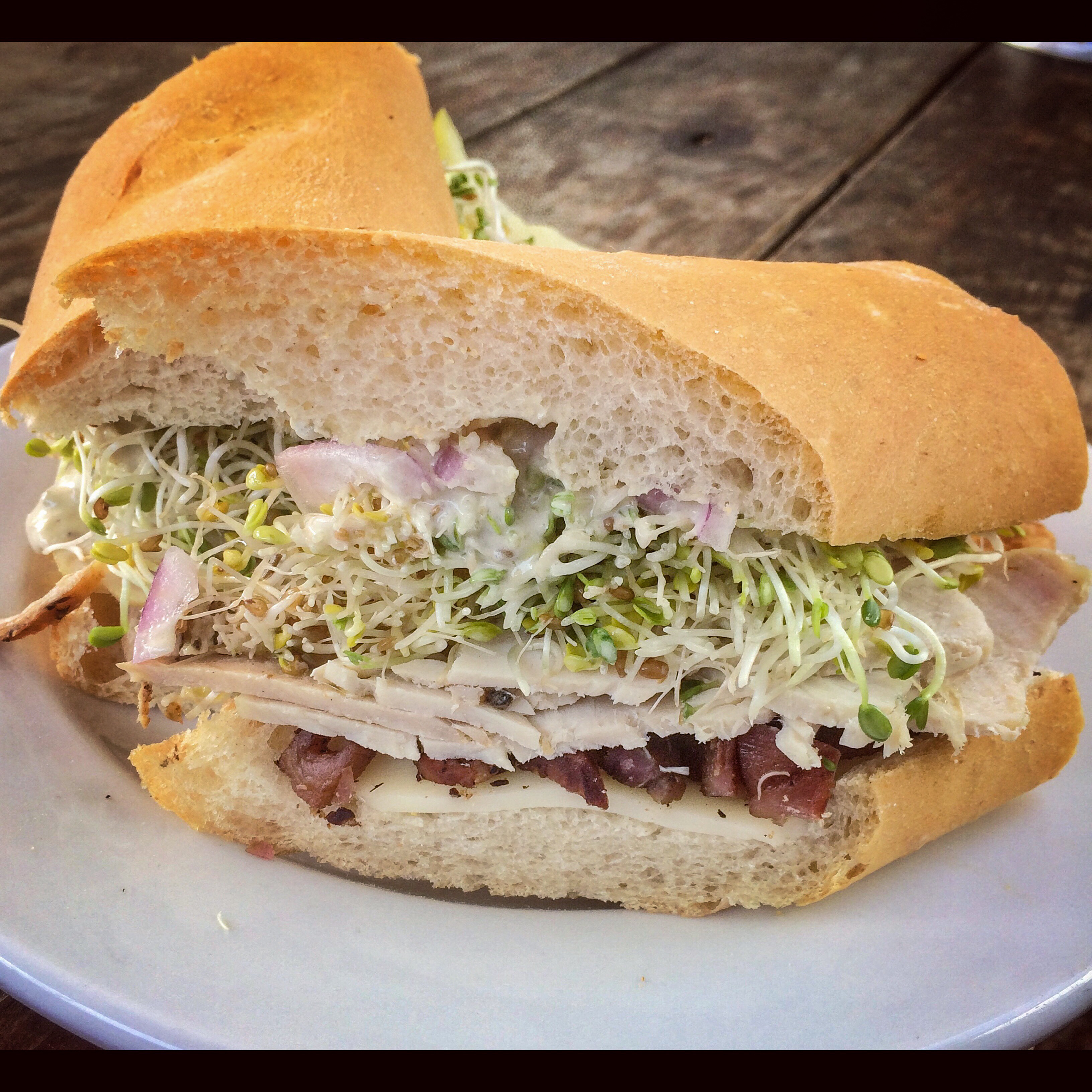 Sammich date for my friend Janet's birthday. This was one of the specials, "Wilt the Stilt": house roasted turkey, chopped house-made bacon, provolone, sprouts, red onion + house-made caesar dressing sammiched in a baguette.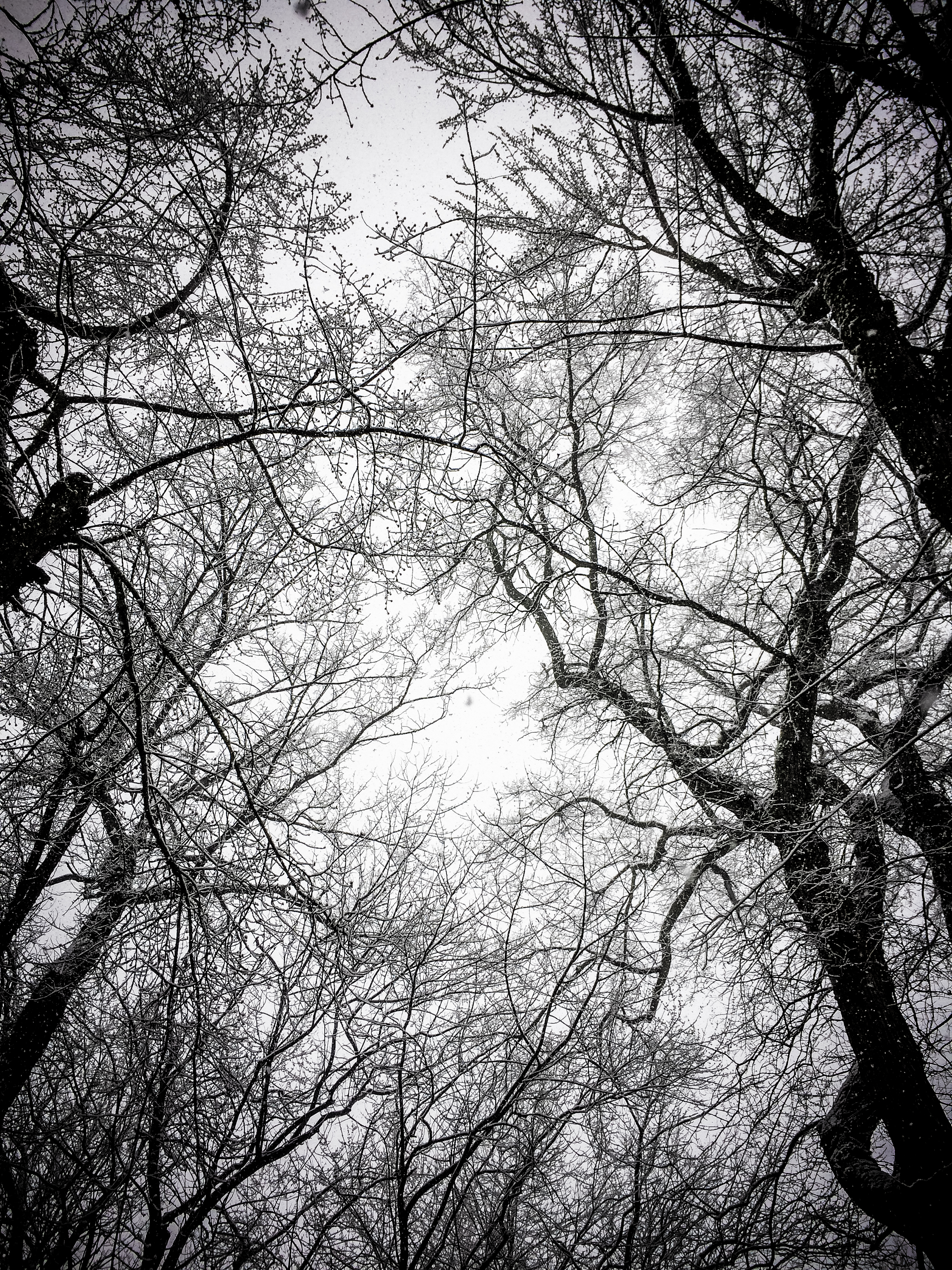 Along with days of sunshine, days of rain… we had snow.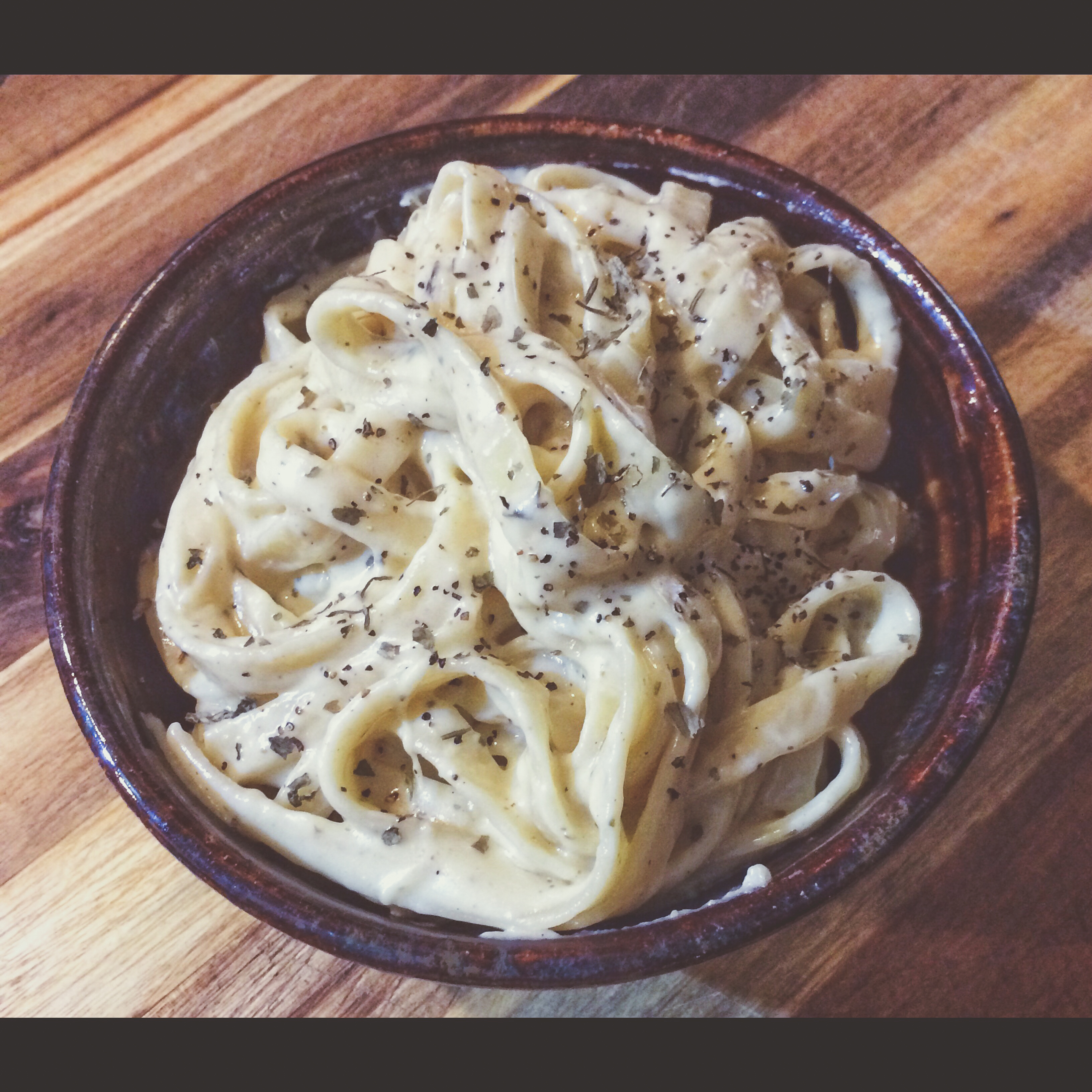 Late night dinner for one. This fettuccine with more garlic and more pepper.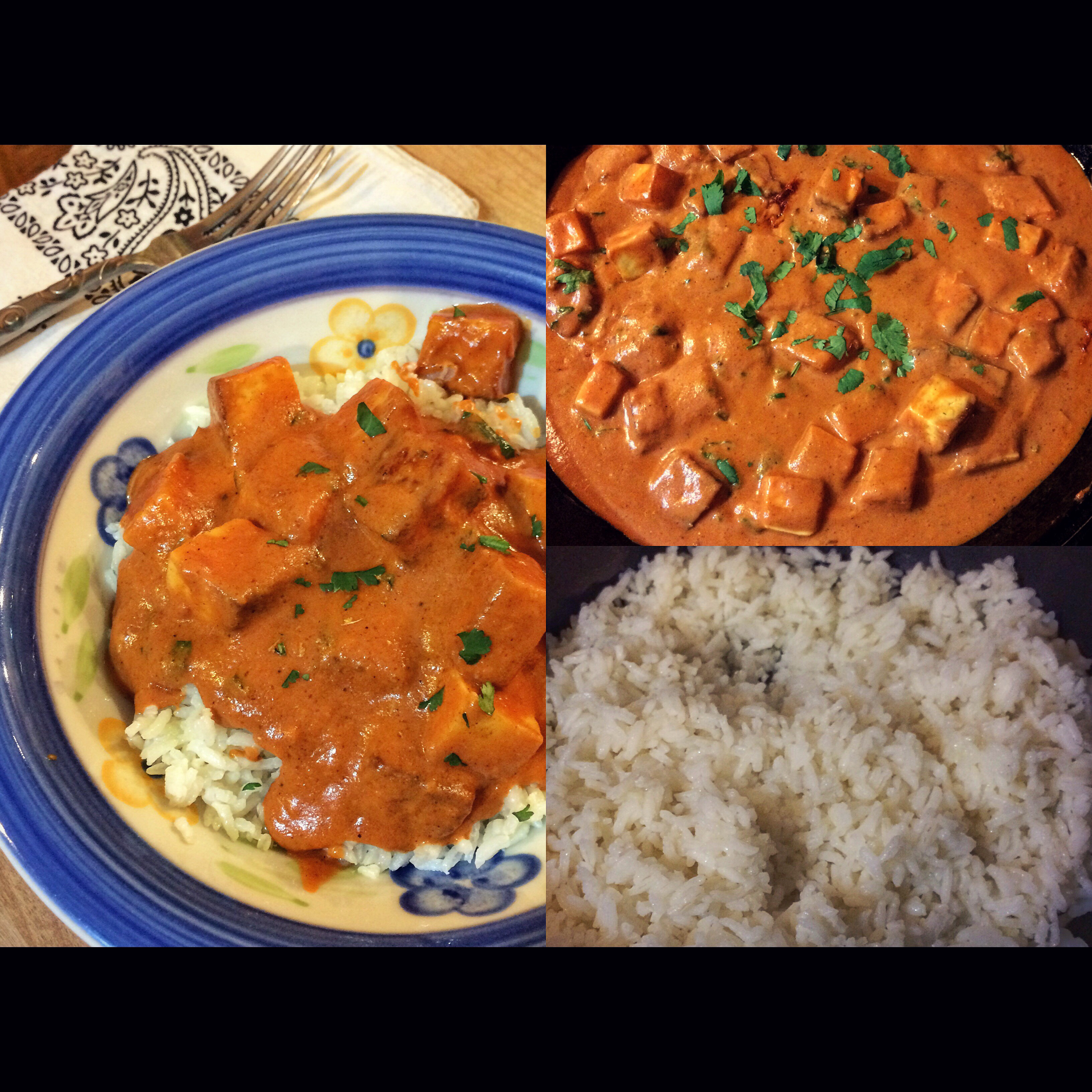 Madhur Jaffrey's paneer makhani. My husband said, "This may be my favorite Indian food you've made. Actually, this is my favorite Indian dish, ever. Make this more!" Guess the recipe's a keeper.

Best morning snuggler EVER.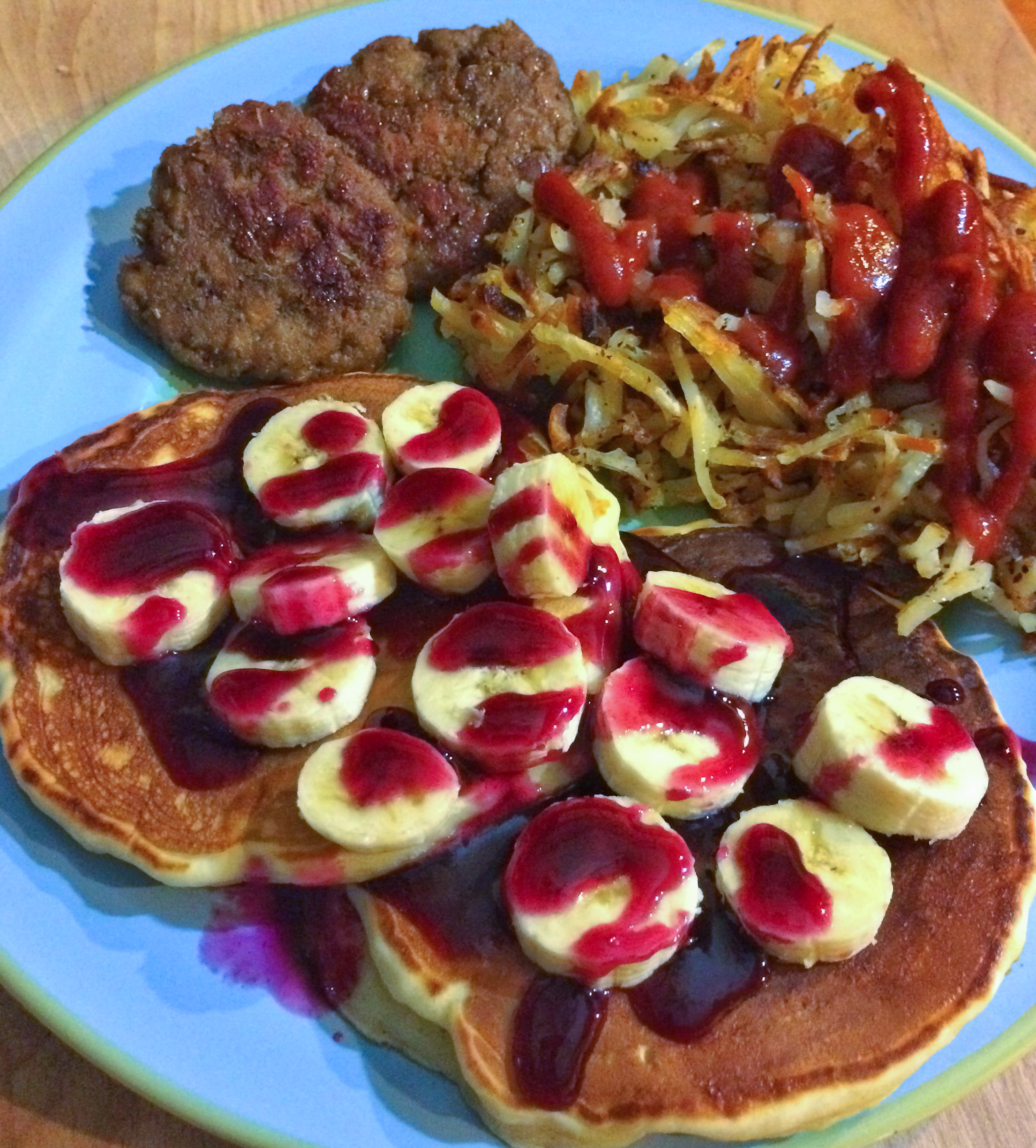 Breakfast dinner…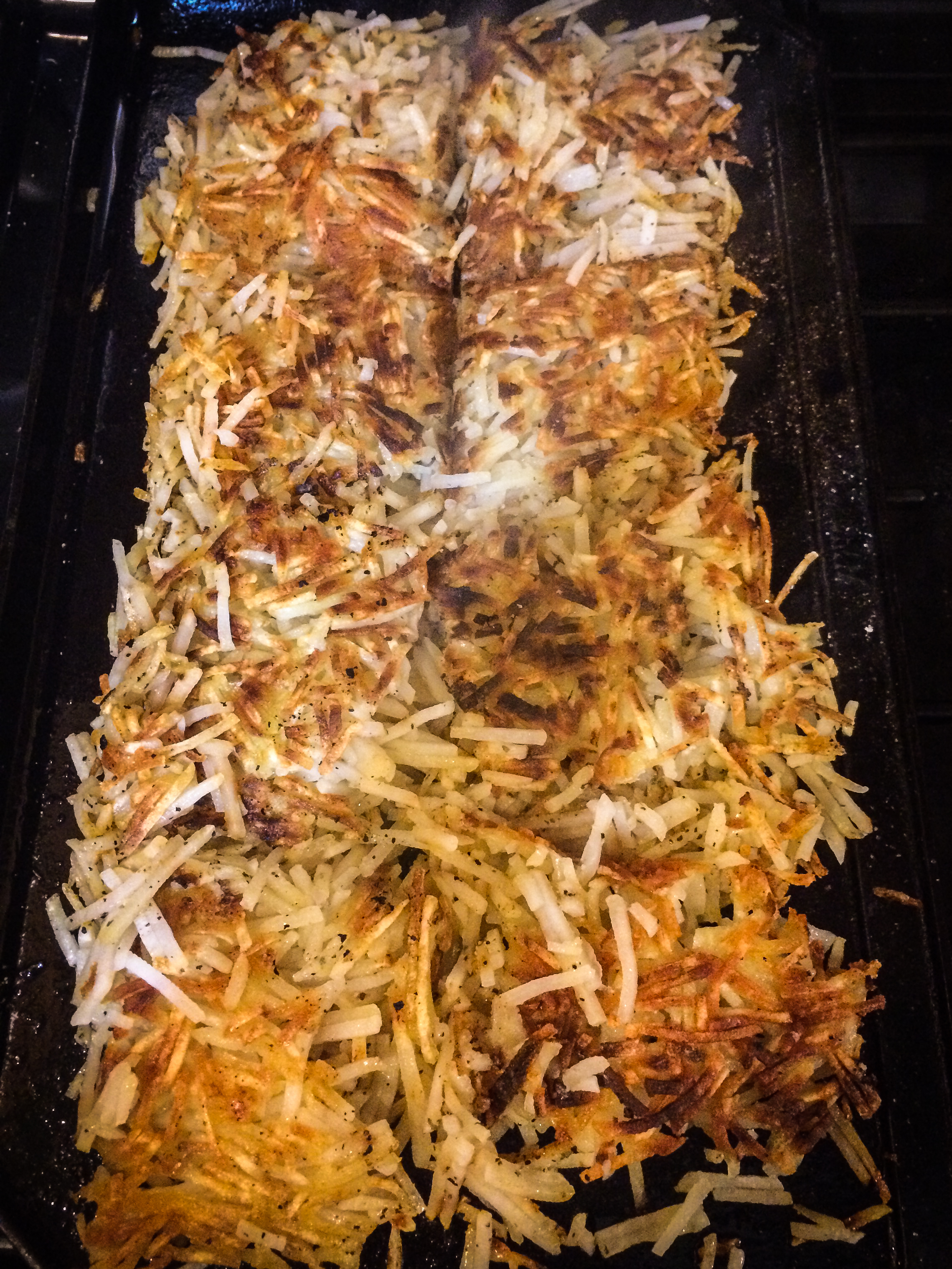 Featuring a ridiculous amount of hash browns for three people.

Deconstructed (aka LAZY) egg salad sandwich for a quick lunch while running out the door.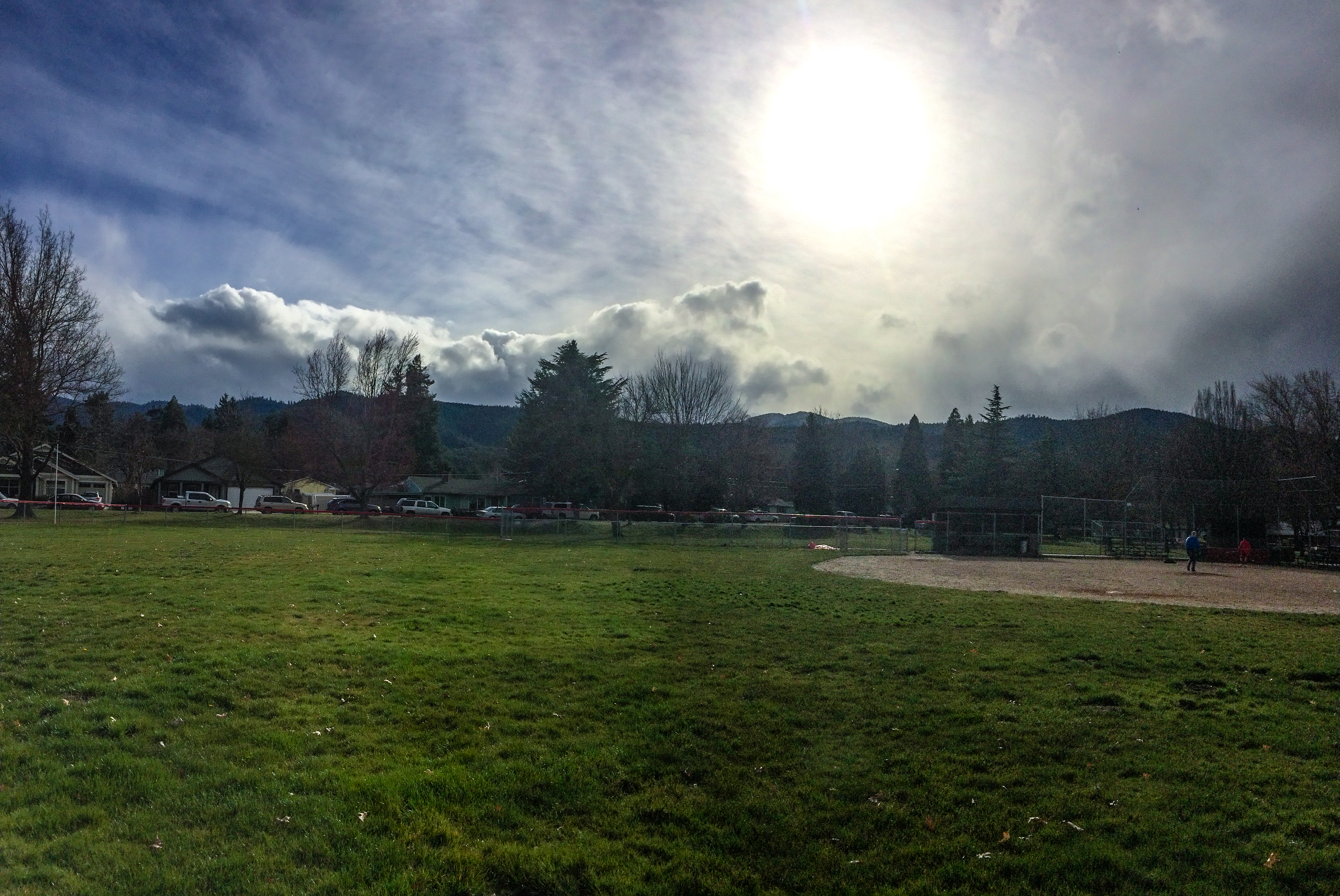 Basketball season ended this weekend (video coming later – next week, I hope)… however, baseball season starts… TOMORROW.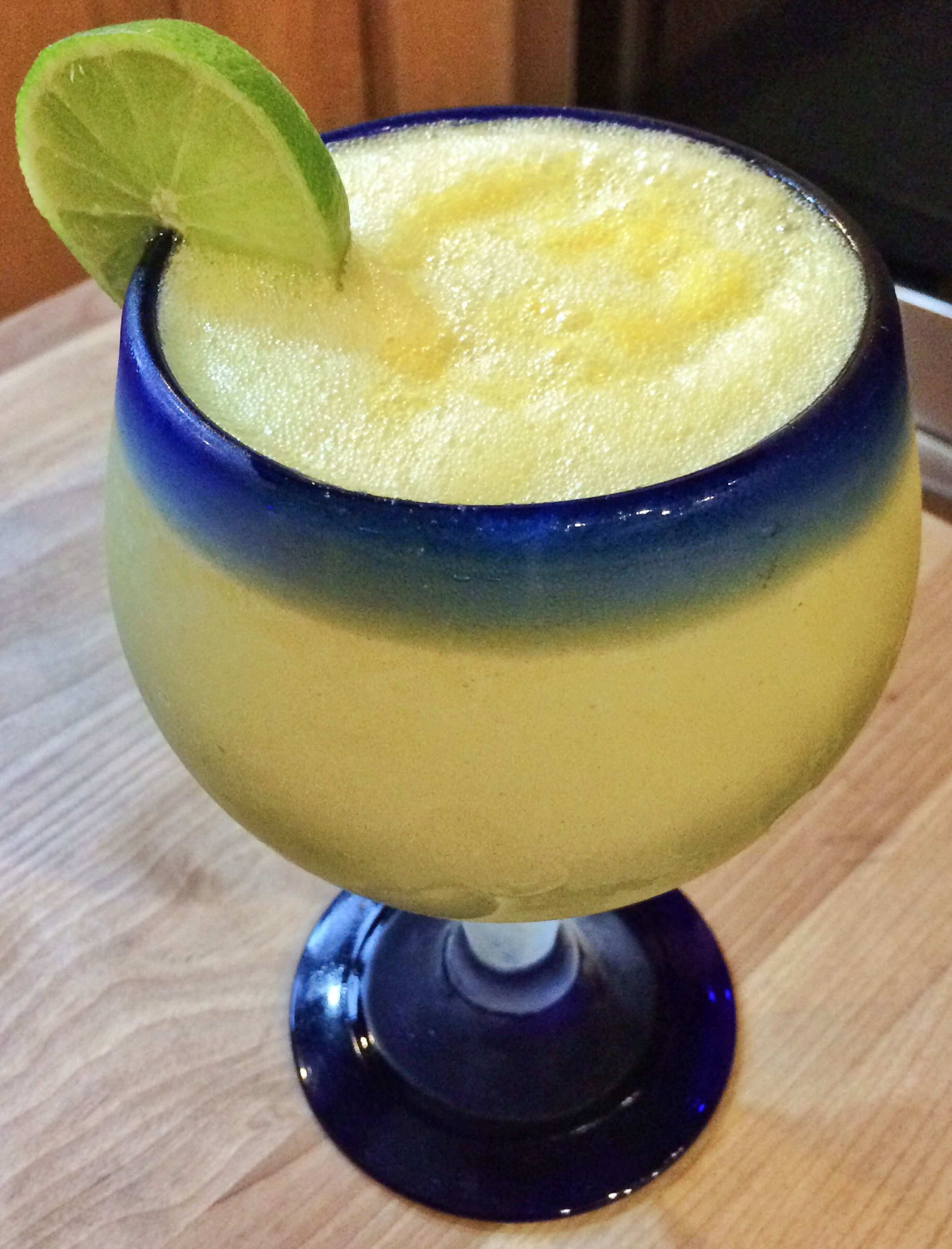 The "whole fruit margarita" recipe in the Vitamix cookbook is delicious. With a few minor tweaks.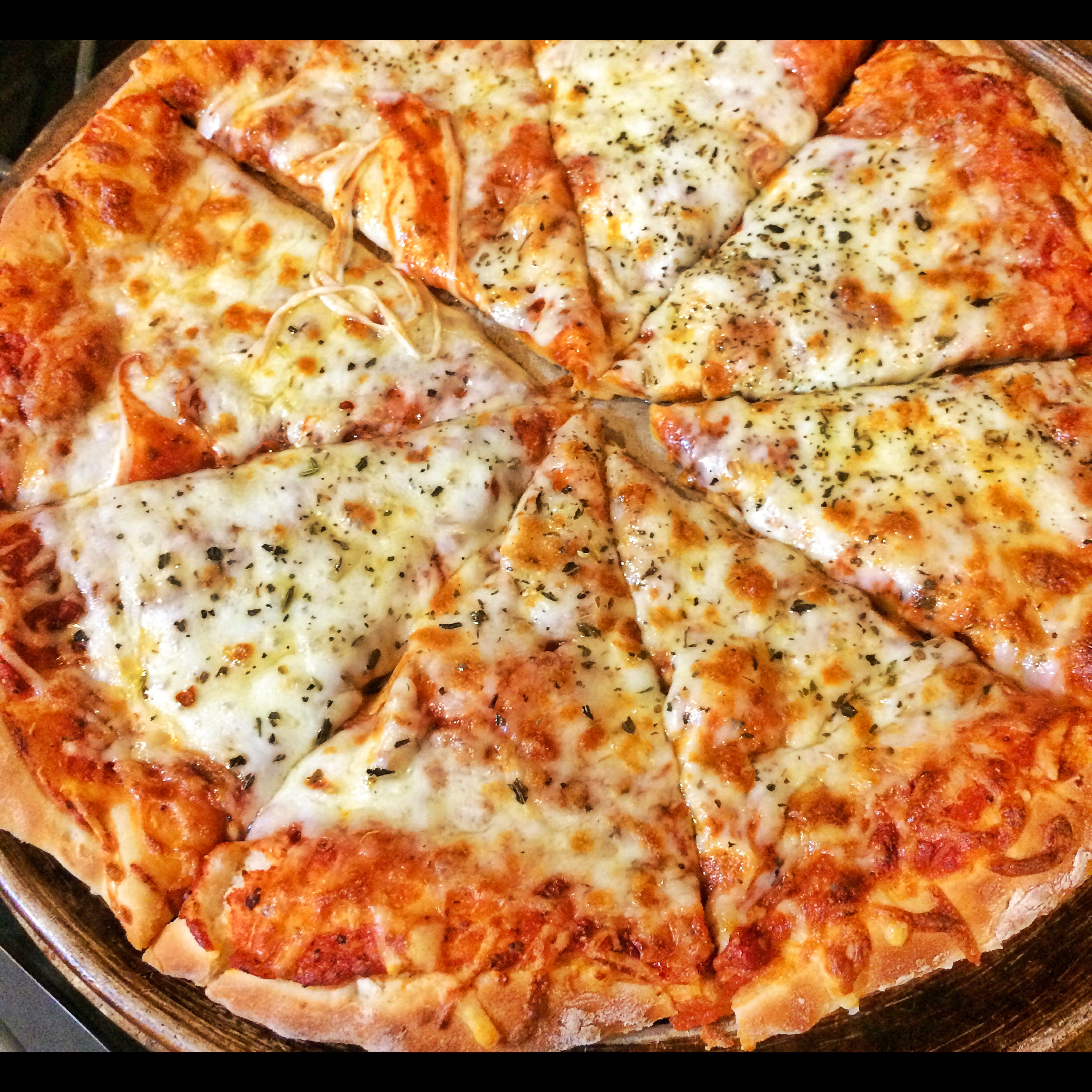 We had dinner at 4:30 because we were starving after the gym… So at about 9:00 when I was hungry again, I made a quick cheese pizza to share. Because… sometimes you need second dinners. And pizza.
Puppy sass.

When my husband and I were in New York a few years ago, we stumbled upon a food cart a couple blocks from our hotel. A line wrapped around the block, people waiting for whatever this cart was dishing out. I couldn't talk myself into getting into the line at Halal Guys. But the next night while on a walk, we miraculously showed up when there was no line whatsoever. The chicken and rice plate (with lots of white sauce, little red sauce) even caused my 20+ year vegetarian husband to try a bite. This was a vegetarian version of that plate with Quorn chick'n — and it was absolutely nostalgic and delicious!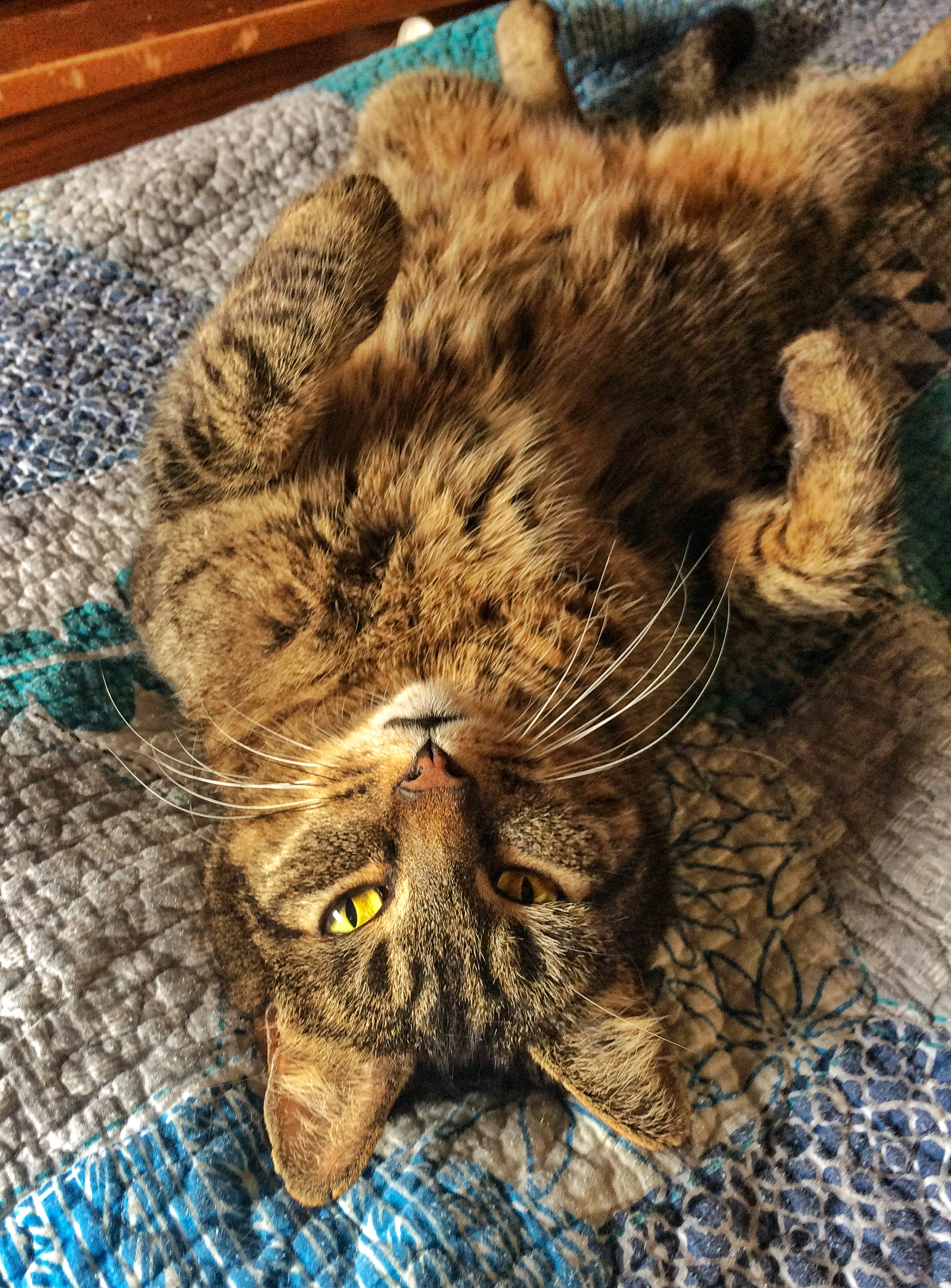 "My name is Jump Cat and I like to sneakily pee in closets and baskets full of clean laundry. Pet me."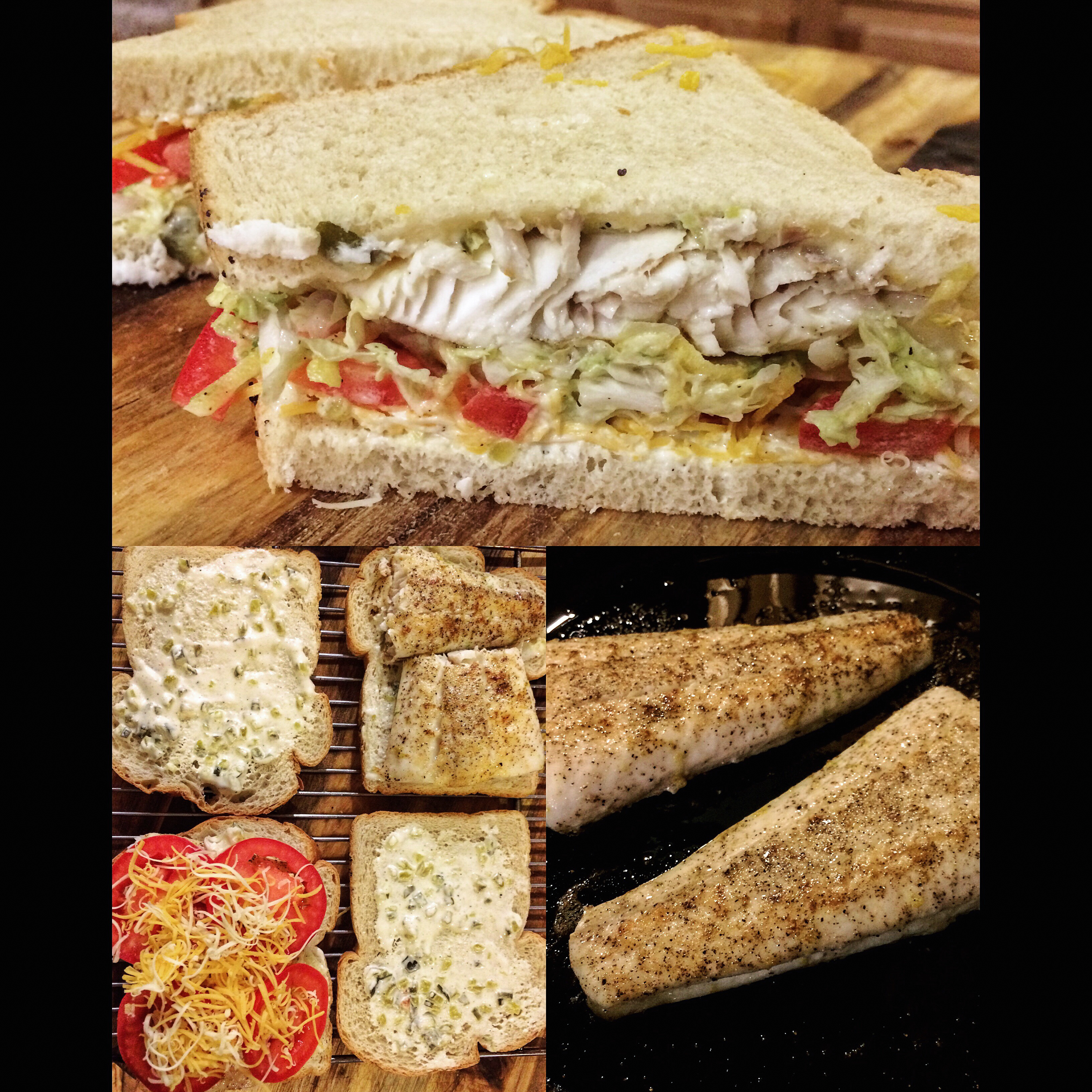 This sandwich. With halibut. And a citrusy cabbage rather than creamy slaw.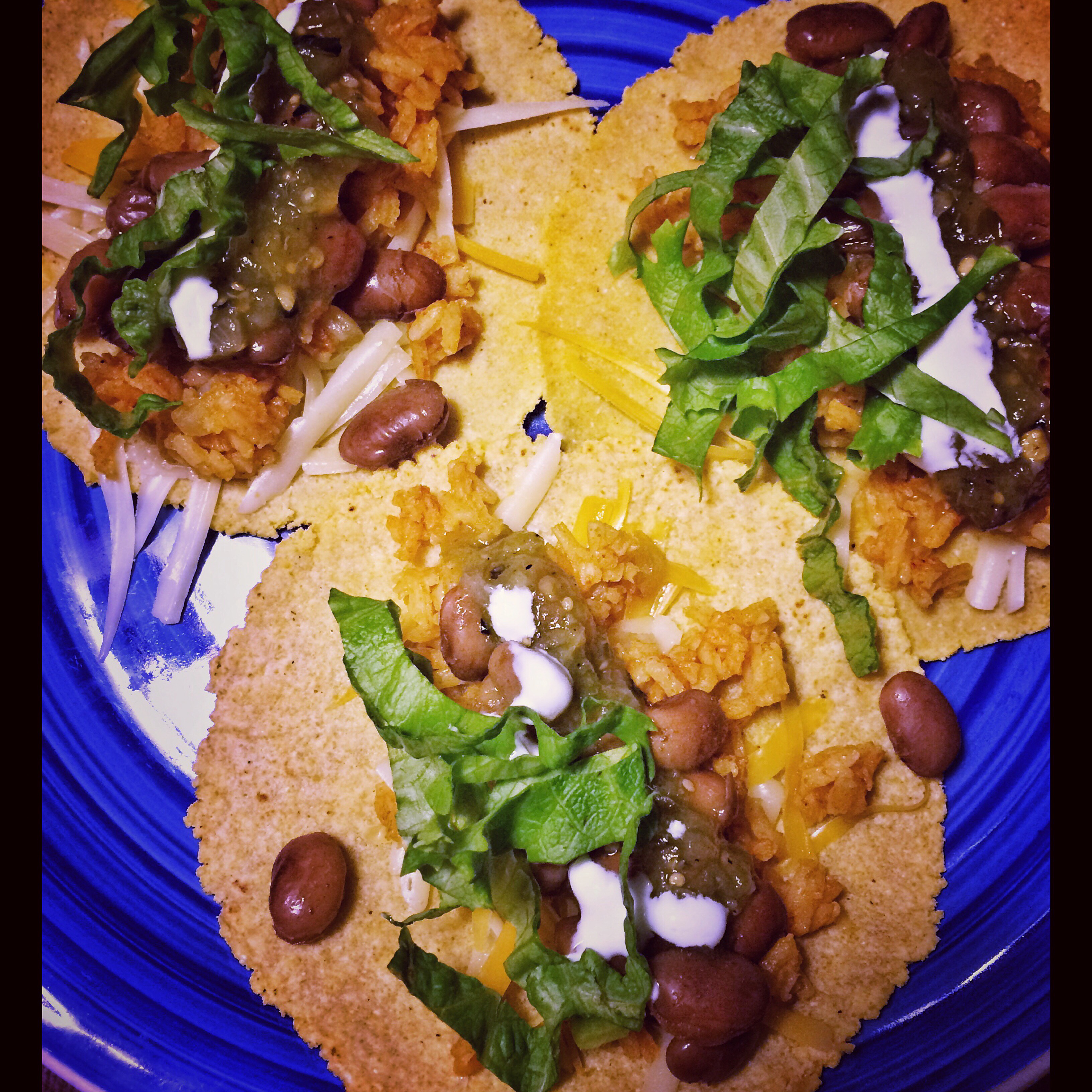 Veggie tacosssss.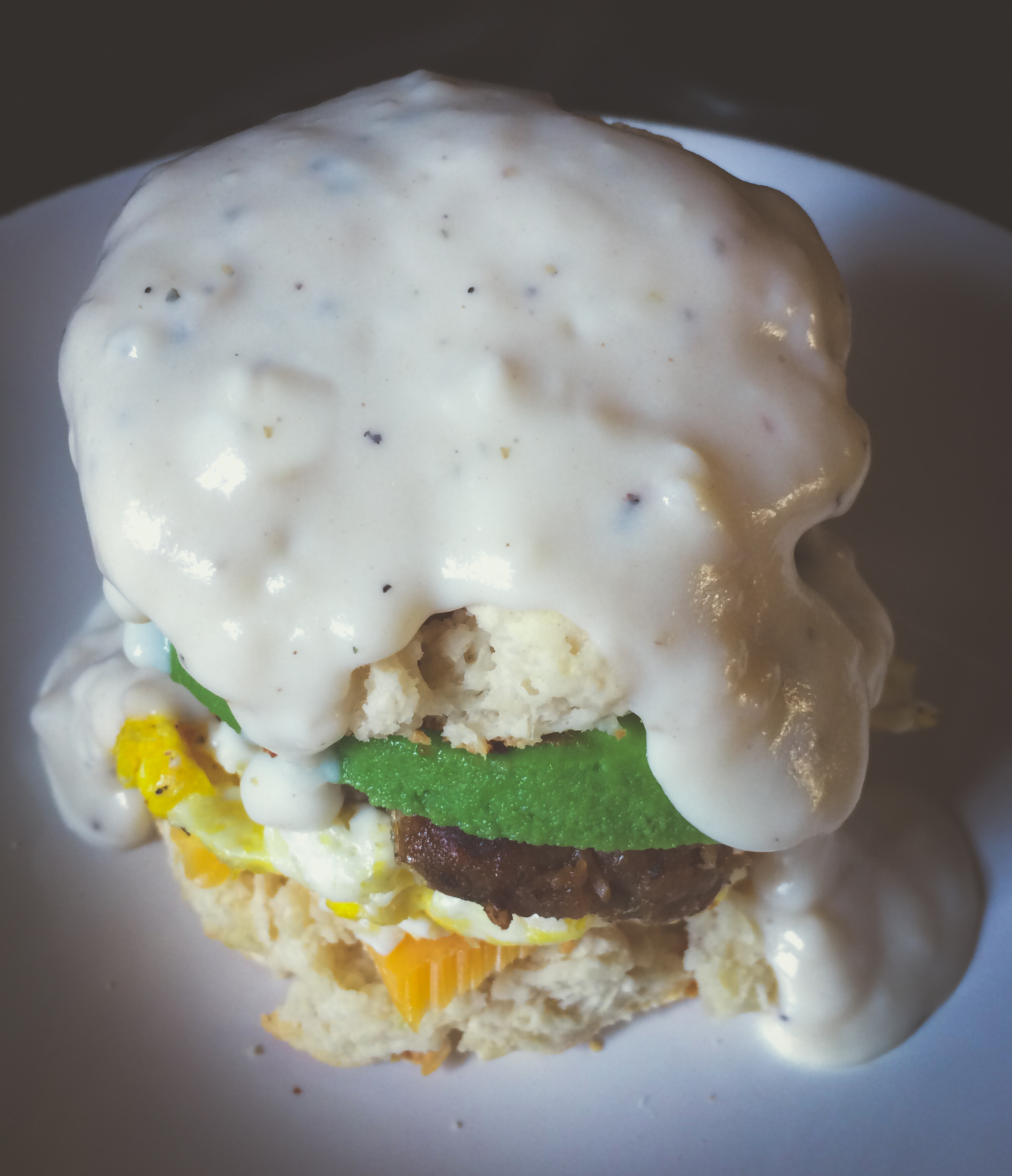 Breakfast biscuit sandwich!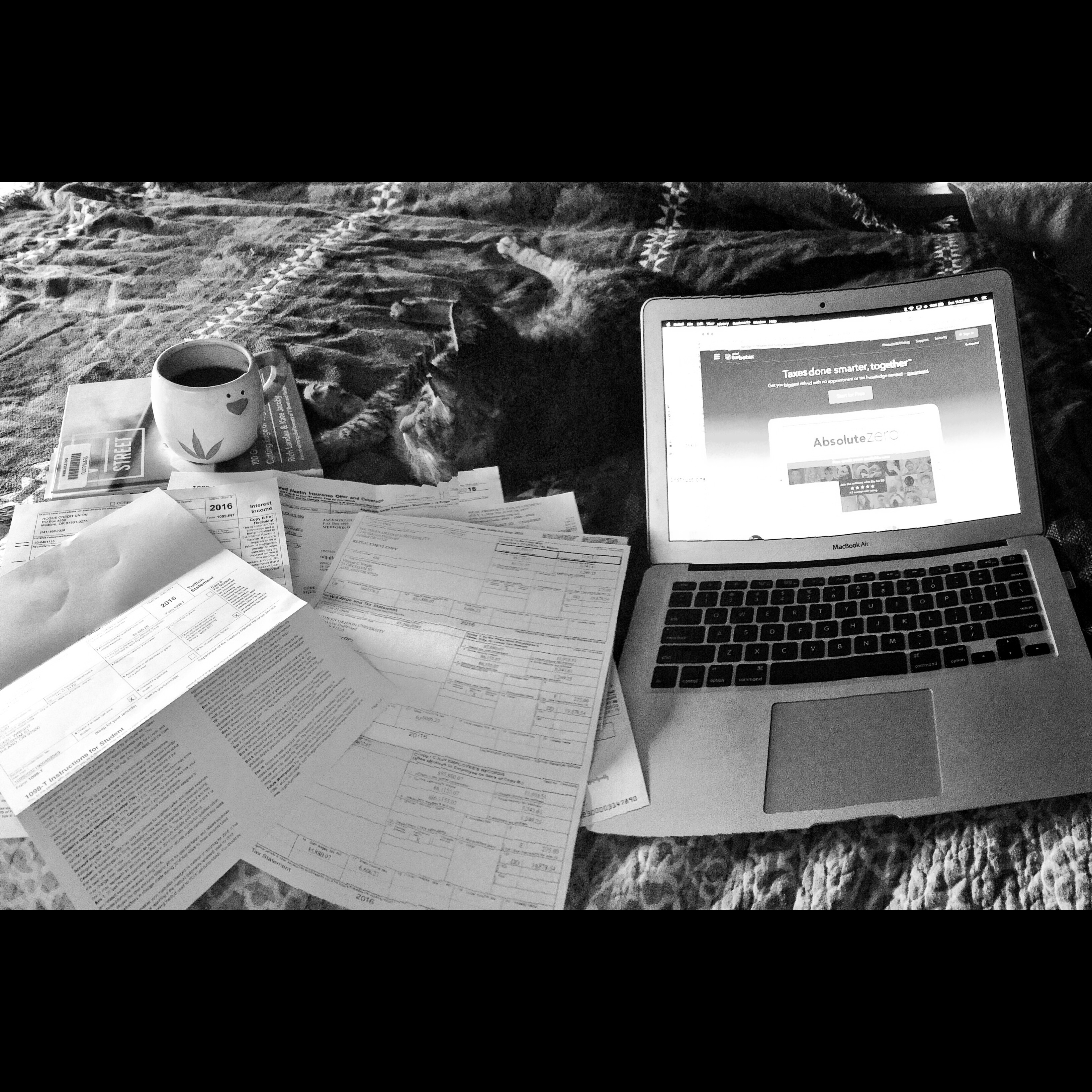 Got our taxes done. With the help of coffee and the cat.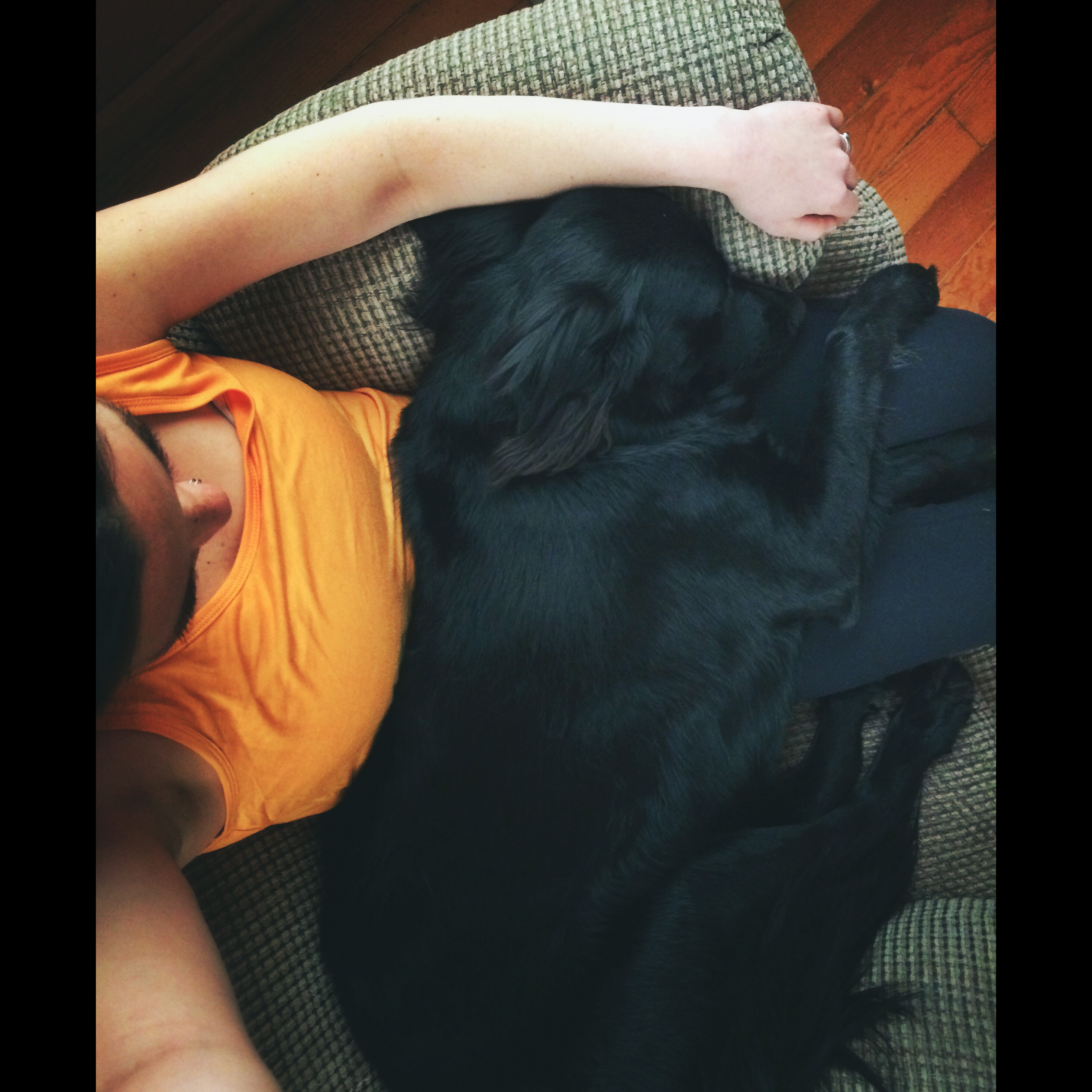 Lap baby.
Hope you had a lovely weekend!