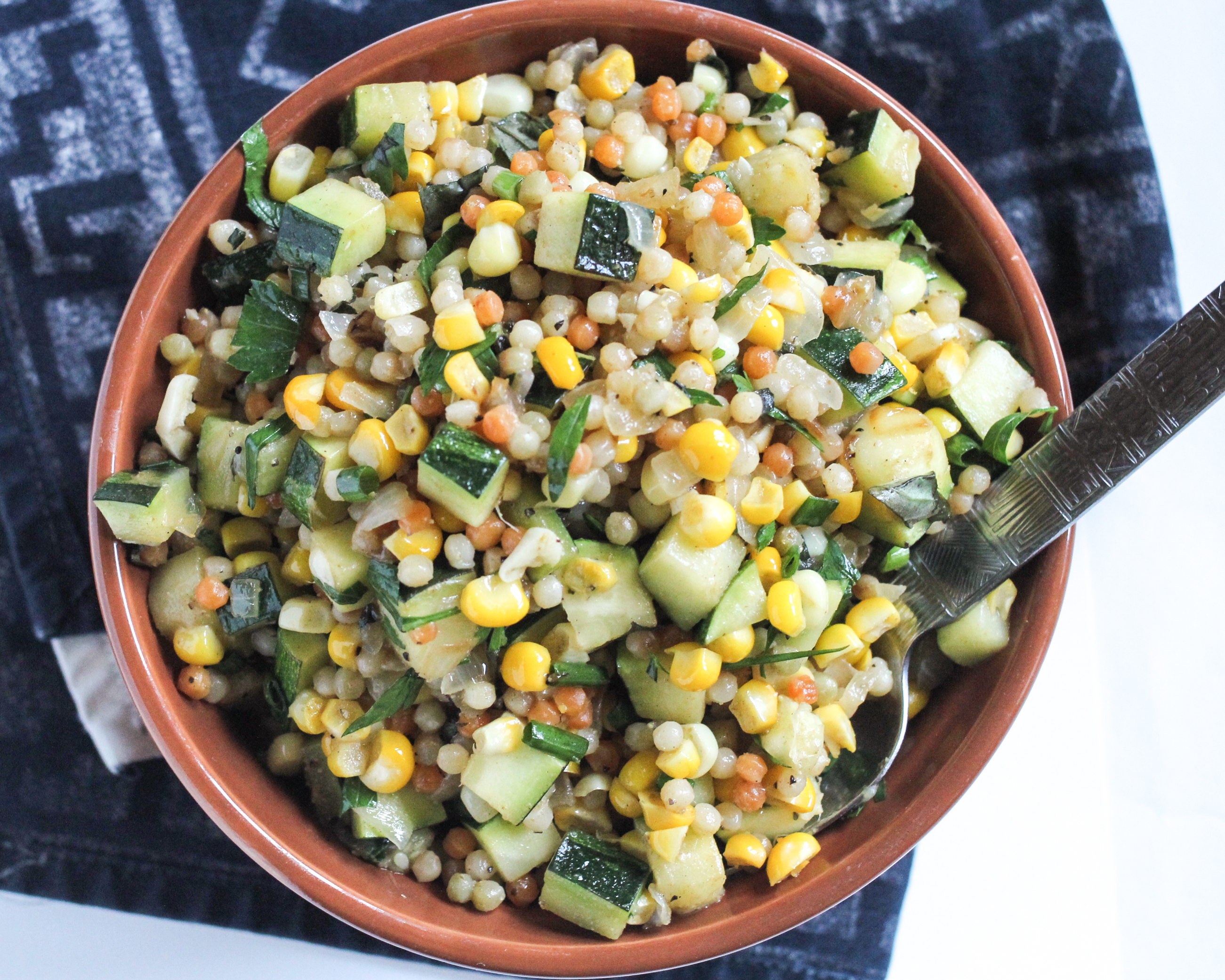 During the summer months, corn and zucchini are always in abundance. However, in our house, zucchini is also a bottom dweller on the list of popular summer veggies available. Yet every year, I plant one or two plants, which inevitably will provide more zucchini than anyone around here wants to willingly eat.
When I saw this recipe, I knew it was one I wanted to try. I also wondered if my husband's love of fresh summer corn would surpass his non-love of zucchini. So I gave it a try. The result was a surprisingly fresh dish bursting with flavor. Even my non-zucchini-liking husband said, "I like this salad!"
You can eat this as a salad, side dish, even a light main dish. Perfectly good hot, warm, or cold, it makes for an easy summer recipe.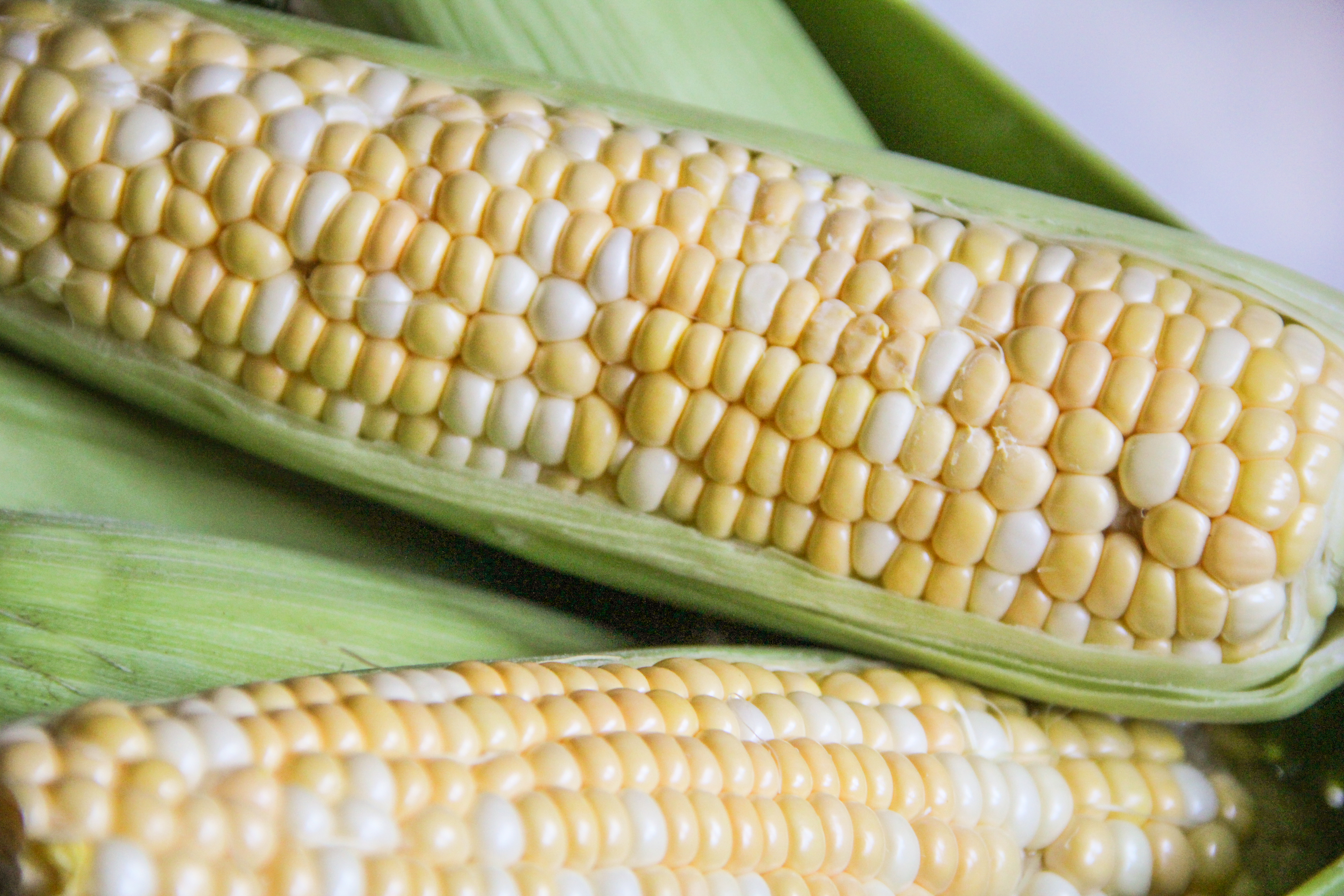 Pearl Couscous with Zucchini, Corn and Herbs
Recipe slightly modified from Simple Green Suppers by Susie Middleton
Ingredients:
3 tablespoons olive oil
1 1/2 cups yellow onion, diced
1 cup pearl couscous, uncooked
2 teaspoons ground coriander
1 1/4 cups of water or vegetable broth
2 cups finely diced zucchini (approximately 1/4-inch cubes)
2 cups fresh corn kernels
5 cloves garlic, minced
2 tablespoons freshly squeezed lime juice
1/4 cup freshly chopped basil
1/4 cup freshly chopped parsley
2 tablespoons chopped chives
ground black pepper
sea salt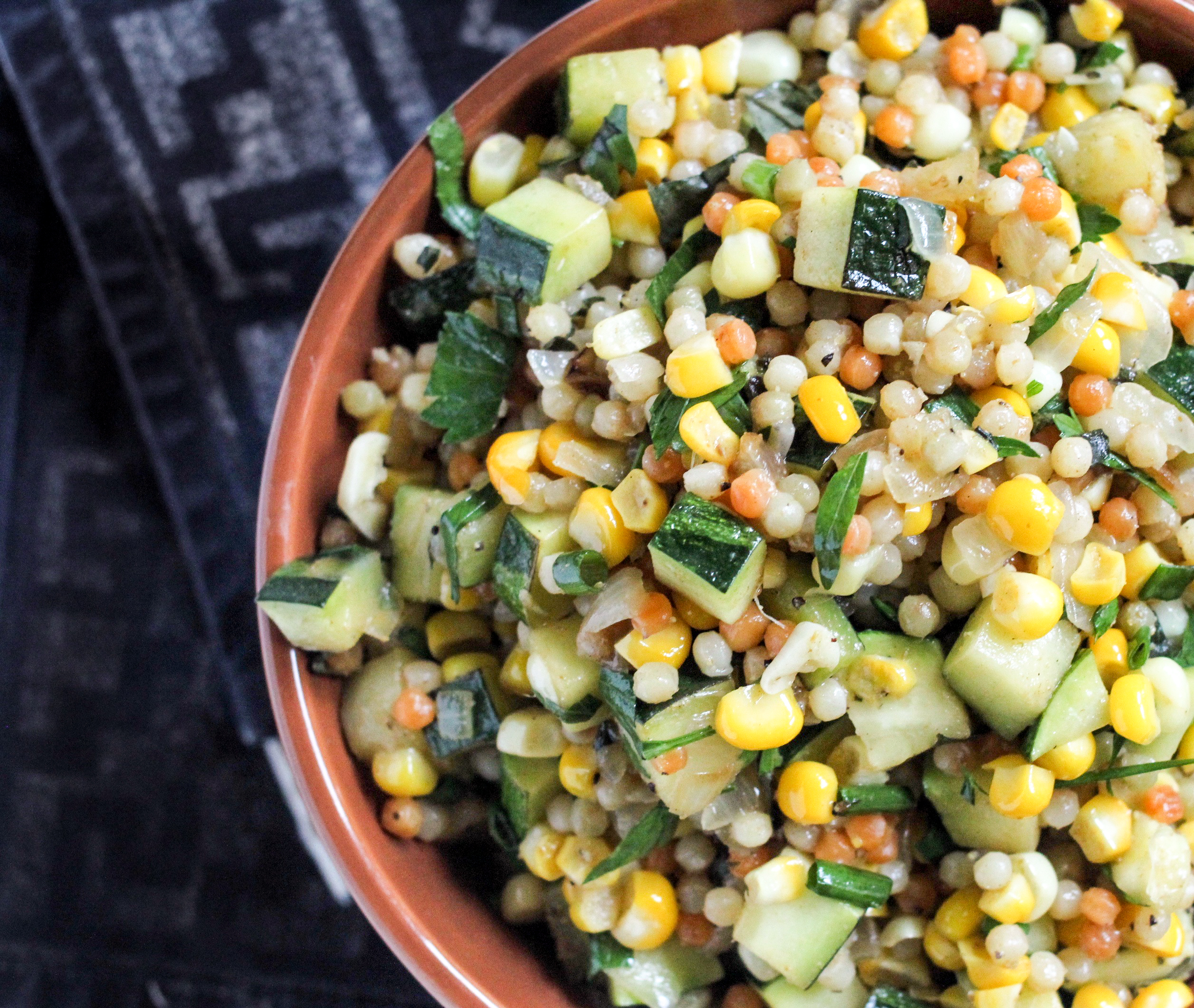 Directions:
Melt one tablespoon of the oil in a medium sized pan, over medium heat. Add  half the onion (3/4-cup) and a small pinch of salt. Stir frequently, cooking until the onions soften.
Add the uncooked couscous to the onions. Raise the heat to medium-high and stir frequently until the couscous begins to lightly brown (5-7 minutes). Add 1 teaspoon of the ground coriander plus the 1 1/4 cups of water or broth. Bring to a boil, then reduce heat to low, cover and simmer for 10-12 minutes, until the liquid has been absorbed by the couscous. Remove the pan from the heat, then fluff the couscous with a fork. Keep covered, off the heat until needed.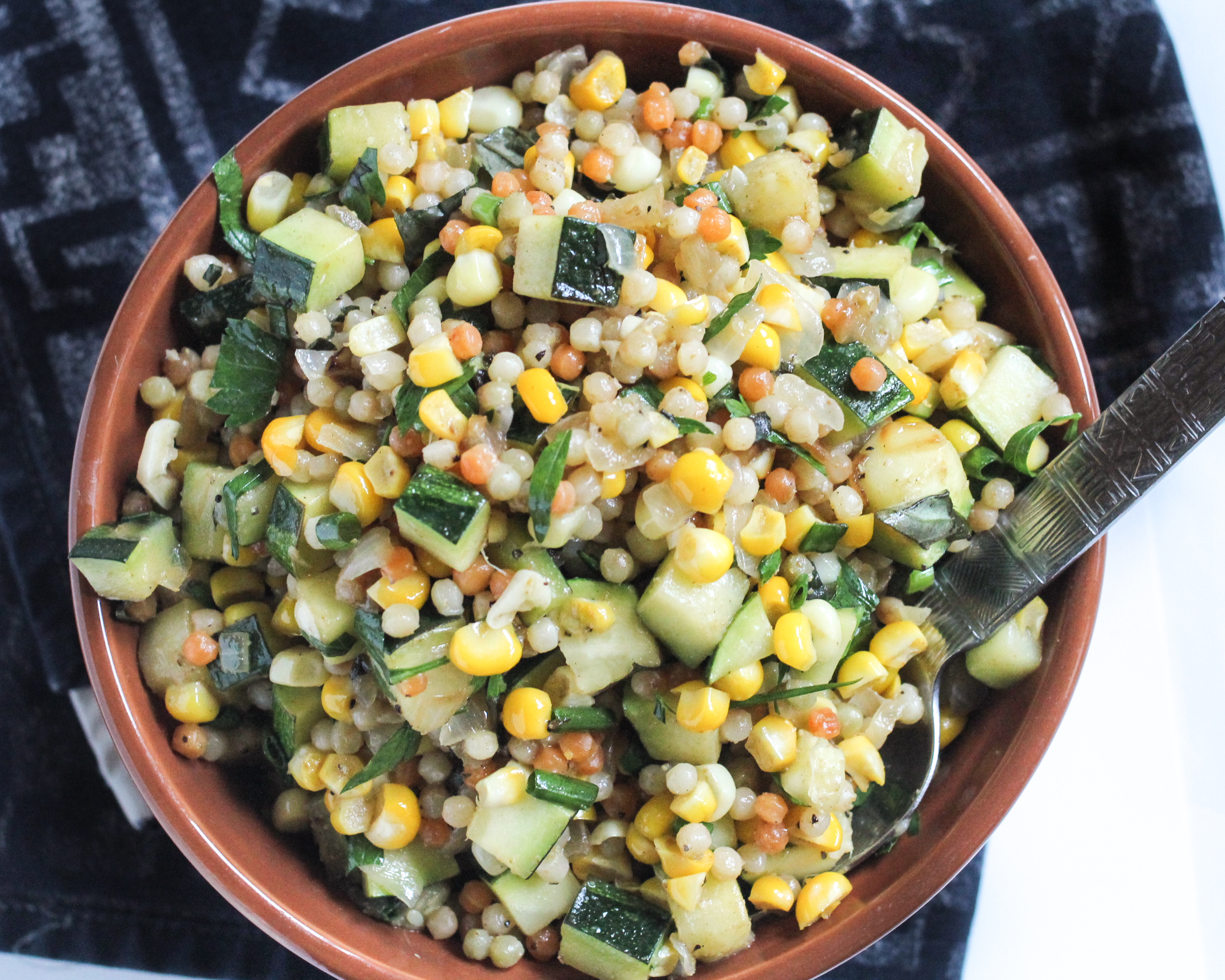 In a large nonstick skillet, heat the remaining two tablespoons of oil over medium-high heat. Add the remaining onion plus 1/2-teaspoon salt, sauté until translucent. Add the zucchini and cook, stirring often, until the zucchini slightly soften and begins browning lightly (5-7 minutes, approximately). Add the corn and 1/4-teaspoon salt, stirring often until the corn is slightly glistening (2-3 minutes). Add the minced garlic, remaining teaspoon ground coriander, stirring until well combined (1-2 minutes).
Remove the pan from the heat and let it sit for 1-2 minutes. Add the lime juice , stirring to coat everything. Add the cooked, fluffed couscous, fresh basil, parsley and chives. Season with black pepper and salt to your liking.
Serve hot, warm, or even cold if you'd like.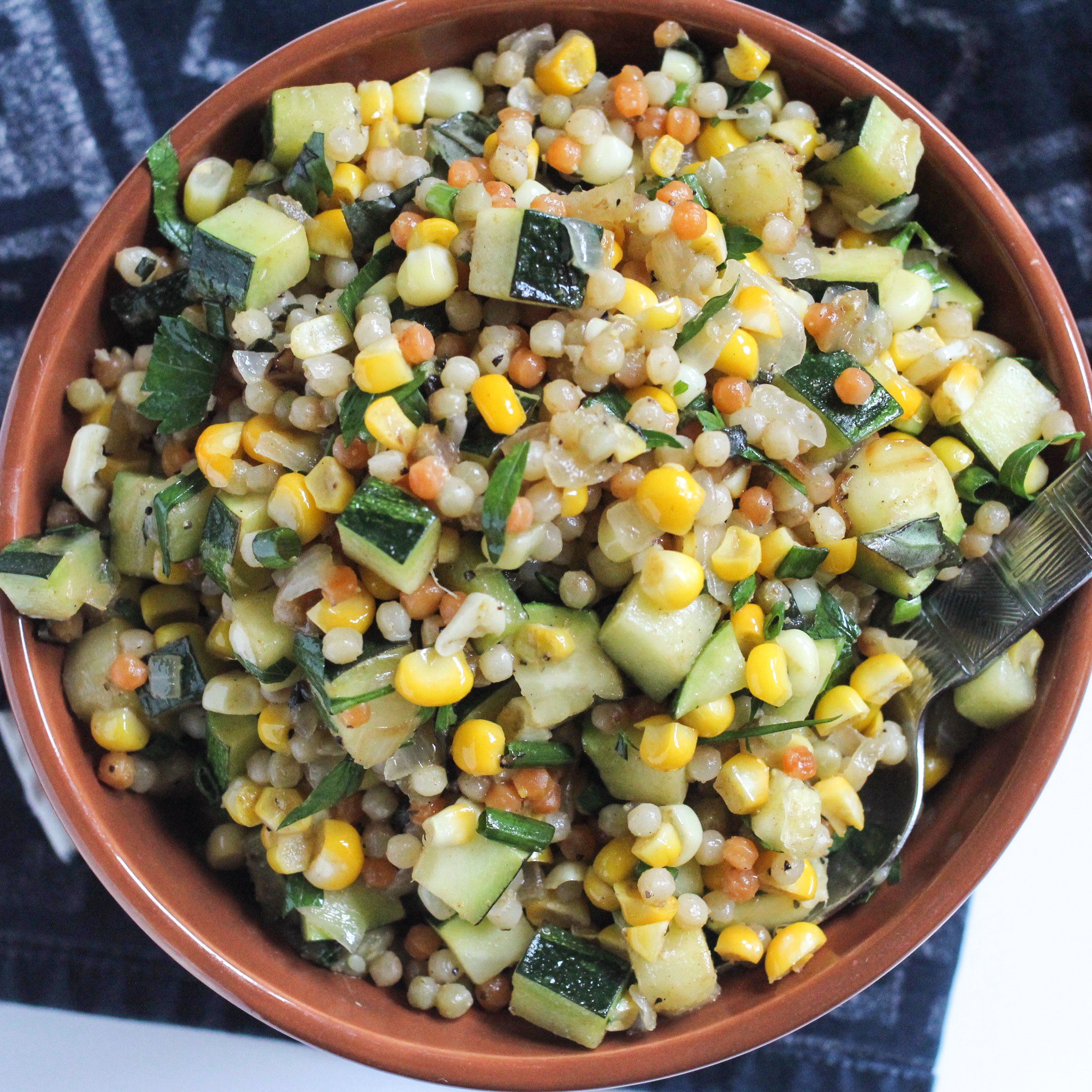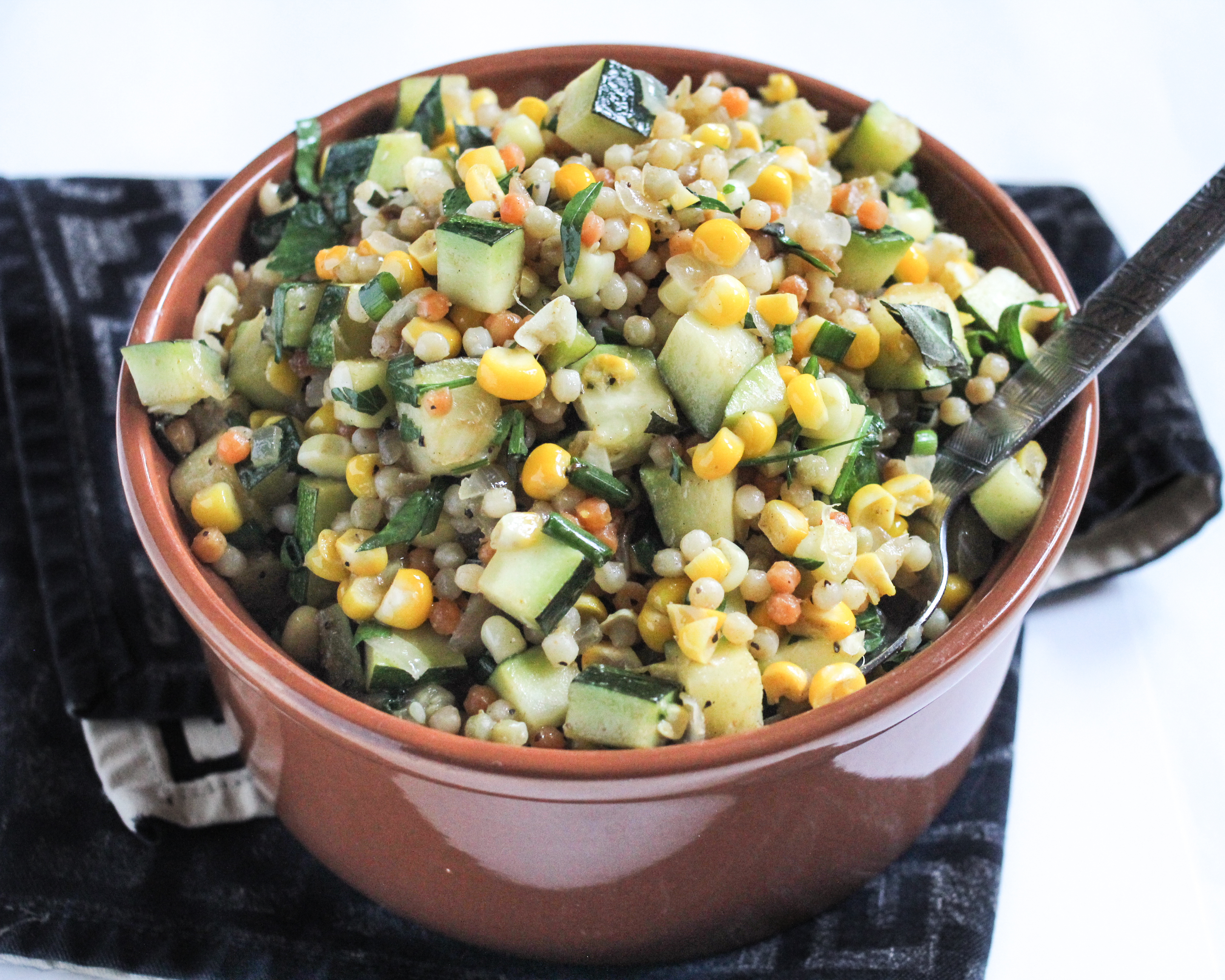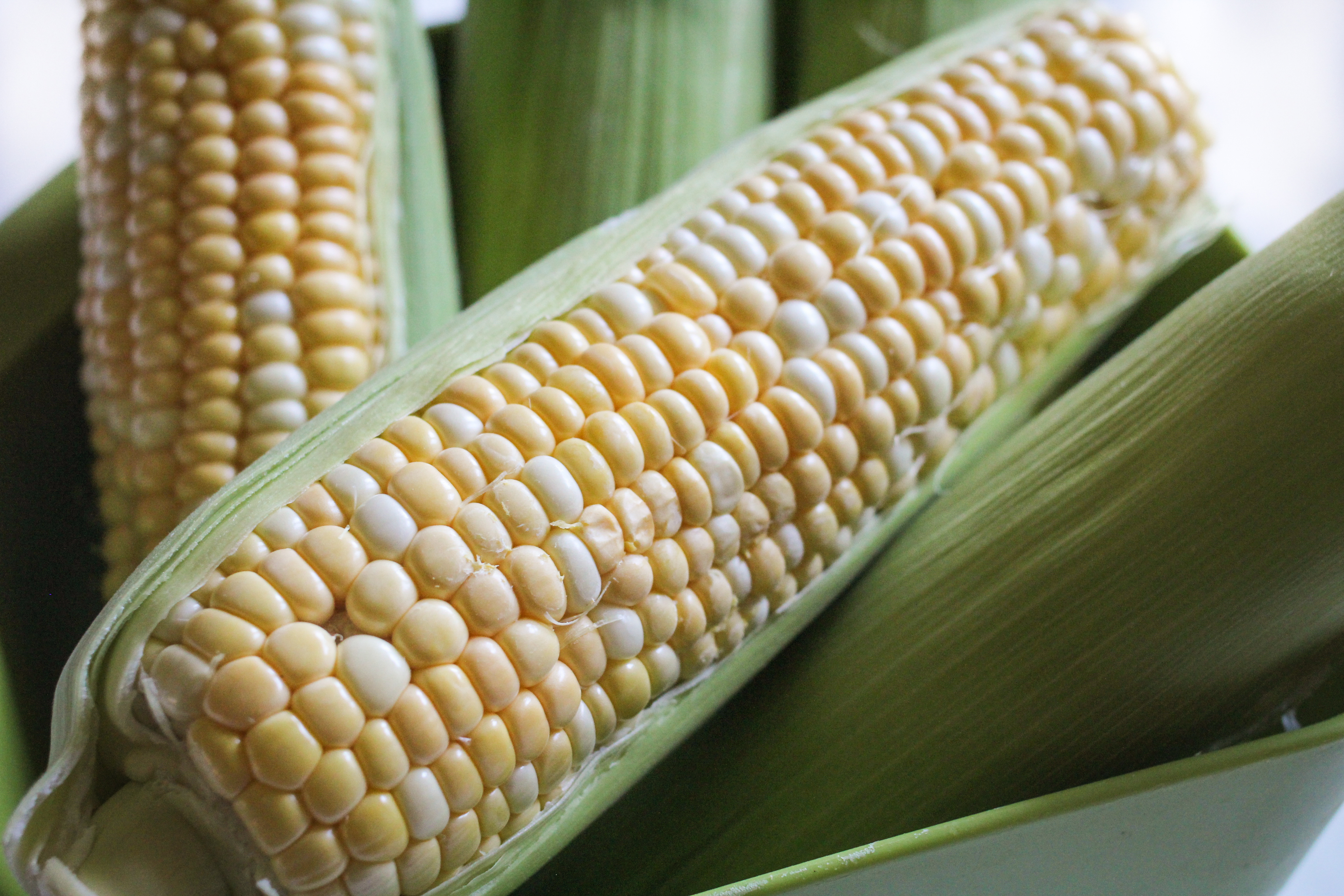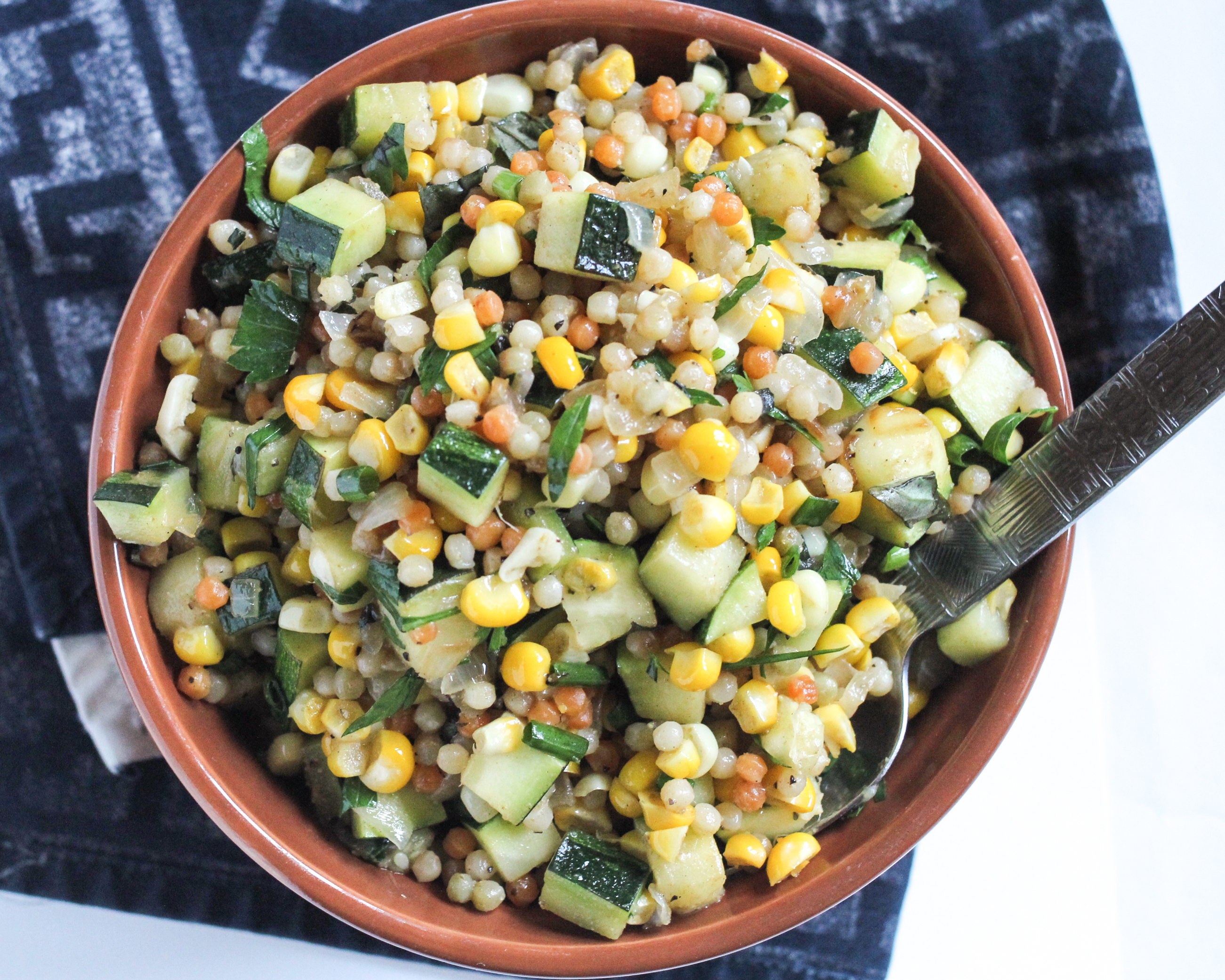 SaveSave
Please follow and like us: