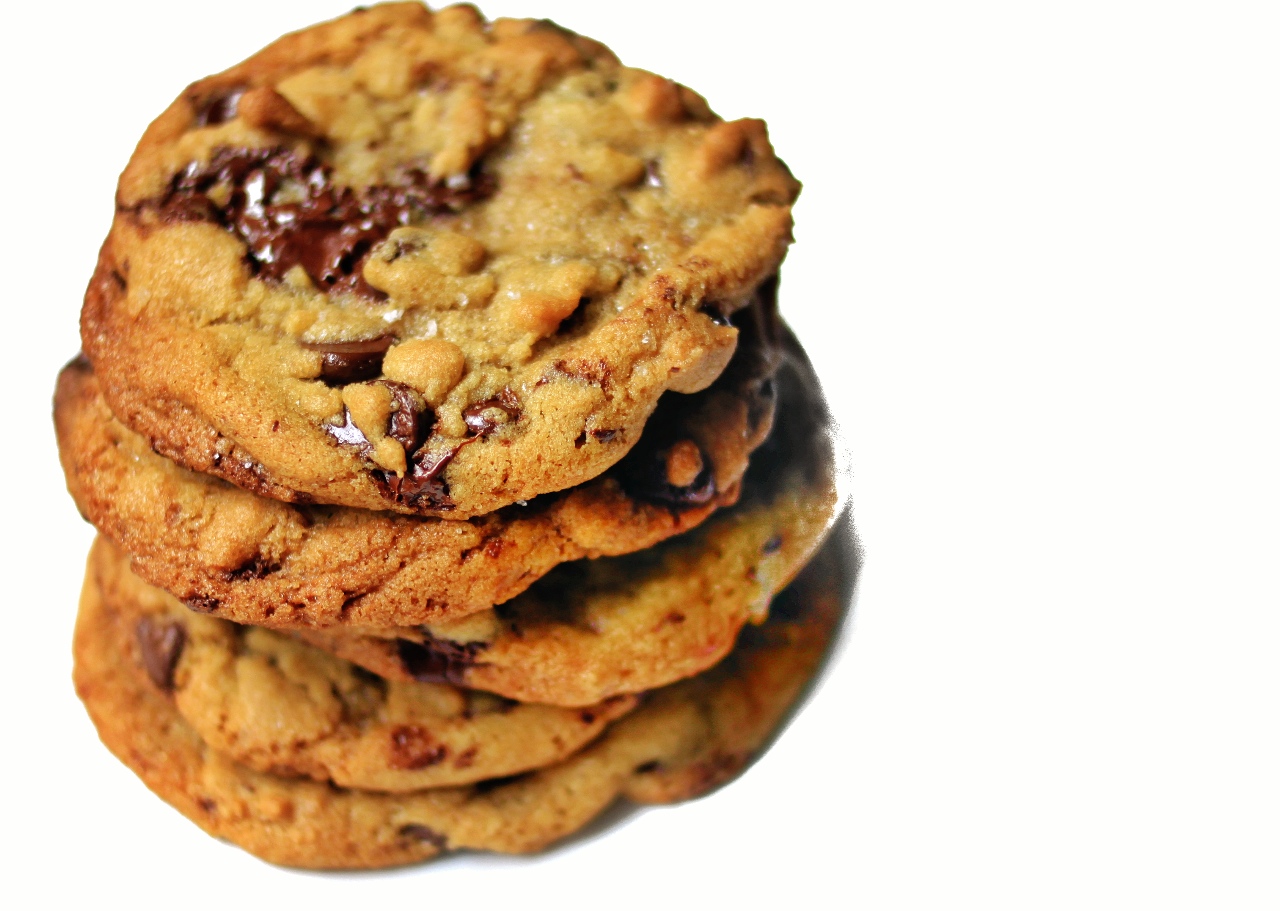 Chocolate chip cookies are the quintessential go-to favorite dessert, after-school or tucked-into-your-home-packed-lunch treat. Everyone has their preferred chocolate chip cookie. Some like the soft, chewy types. Others prefer the crunchy kinds that don't have a hint of softness at all. If you're me, you prefer something in-between those two types – a crisp outer edge, with just the right amount of chewiness in the center. Just as everyone has their preferred type of chocolate chip cookie, everybody has (or should have) a good, go-to recipe.
Can I tell you the truth – I don't have a good go-to recipe. Chocolate chip cookies are the one single cookie variety that eludes me constantly. When I make chocolate chip cookies, I usually think things are going wonderfully. The dough comes together brilliantly, tastes incredible, and then I follow various directions and wind up with pancake-like cookies. Or one gigantic sheet pan-of-cookie. I am on the hunt for the perfect chocolate chip cookie. We are not there yet, you and I.
But this recipe… it's a good one. It isn't The One. But it's closer than I've been before. This recipe comes from Bouchon Bakery, one of Thomas Keller's brilliant restaurants. Thomas Keller, the American chef, restaurateur, and cookbook writer. Thomas Keller, the owner and mastermind of incredible restaurants I dream about checking out one day, like The French Laundry in Yountville, California (whose gardens I dream of equally as much). These cookies are the lovely combination I enjoy so much – crisp and tender at the same time. The flavor is pleasurable – the hint of blackstrap molasses shining through without overpowering the brown sugar sweetness of this cookie, laden with both chocolate chunks and chips. This cookie… it's a good one. Give it a try while I hunt down something even closer to The One for us. Maybe try out another recipe from the Bouchon Bakery cookbook – everything sounds good and the mouth-watering photographs are gorgeous as well.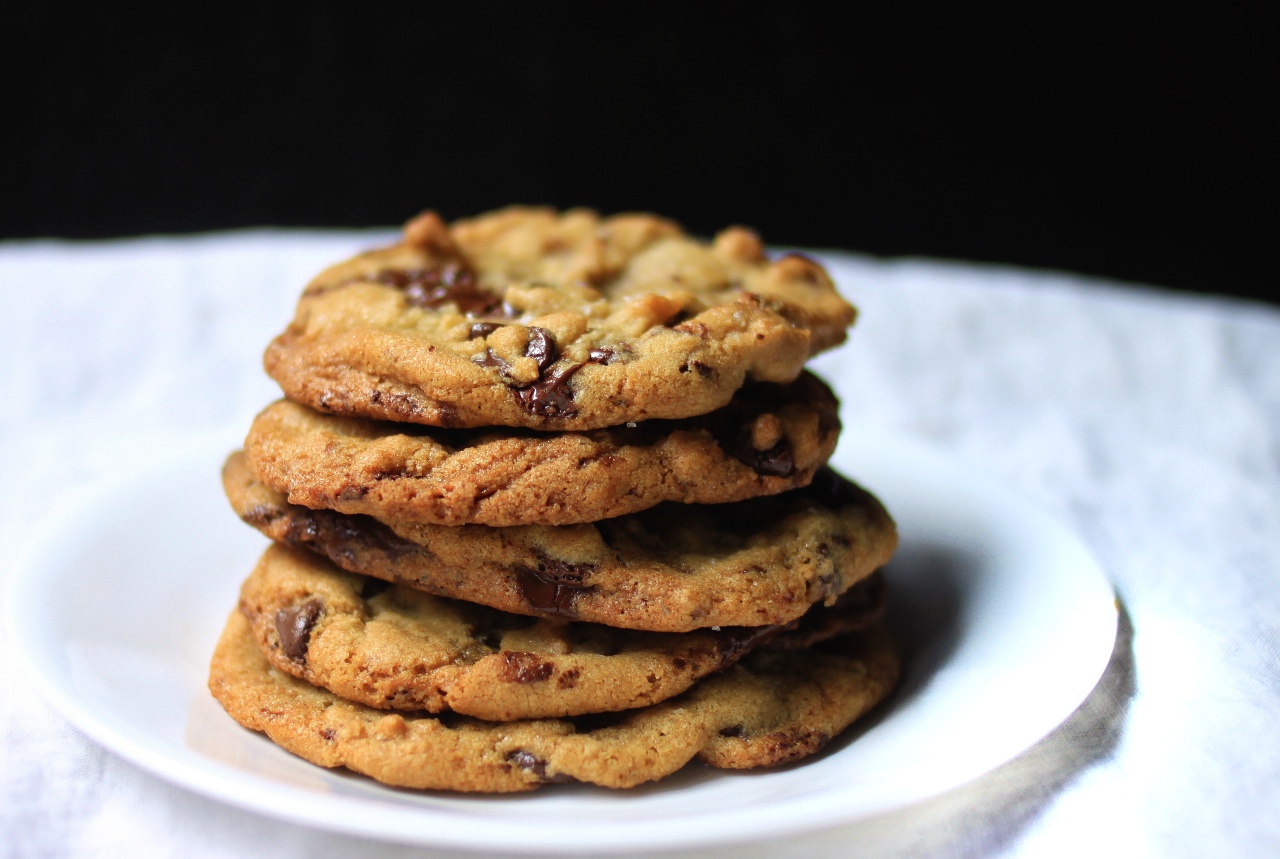 Bouchon Bakery's Chocolate Chunk and Chip Cookies
Ingredients:
1 1/2 cups + 3 tablespoons all-purpose flour
1/2 teaspoon baking soda
1 teaspoon salt
1/2 cup + 2 tablespoons dark brown sugar, packed
1 3/4 teaspoons unsulphured blackstrap molasses
1/2 cup + 1 teaspoon granulated sugar
2/3 cup chunks of dark chocolate (70-74%, in 3/8-inch pieces)
1/2 cup chocolate chips
12 tablespoons unsalted butter, room temperature
60 grams eggs (about 1 large egg), room temperature