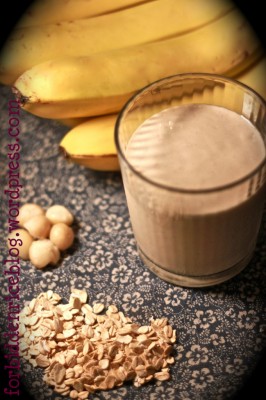 I have really weird eating habits sometimes. My cravings often come week-by-week. Some weeks all I want to eat are dark greens: spinach, kale, collards, chard. The next week the only things that sound good are breakfast related: pancakes, french toast, maple oatmeal, eggs. We've had breakfast for dinner twice in the last week, as well as Mexican food nearly every day in between. Except last night I ate beets, swiss chard, quinoa, and buffalo wings.
There were times in my life where I'd worry about such things. Having gone through years of various eating disorders, there were often times I'd count calories and not dare go over my daily limit. Specific cravings weren't uncommon at those times in my life, either. But I never paid much attention. Too much of my energy was being spent on avoiding food, rather than listening to what my body wanted. I've gotten a lot better at listening to cravings. Especially the ones that obviously have some nutrient-value… Like craving dark greens at certain times of the month when my body can use the extra iron. Or heavier protein cravings after long, intense workouts.
For a long time I had smoothie-apprehension. Not for any good reason, really. Maybe the hassle of having to wash the blender parts by hand outweighed any smoothie desire? I've been having one specific smoothie craving for the last week. I could drink this every day. Except on the days, maybe, where I'm only craving salt and vinegar Kettle chips.
Peanut Butter Oat Banana Smoothie
Ingredients:
2 medium bananas, frozen
¾ cup vanilla almond milk
¼ cup old fashioned oats
¼ cup macadamia nuts
2 tbsp. creamy peanut butter
2 tbsp. vanilla yogurt
Directions:
Soak the oats in your almond milk for 30 minutes to 1 hour (or overnight if you want to throw this together in the morning).
In a high-powered blender, combine all the ingredients. Blend until smooth. If the smoothie is too thick for your liking, simply add more milk.
Yields approx. 2½ cups.