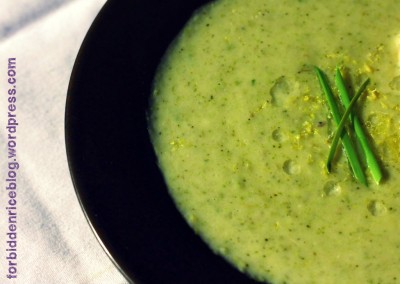 I don't have a lot of experience dealing with death. At least not when it comes to people. I have experienced a multitude of pet deaths… Growing up, we raised guinea pigs. 50 or so guinea pigs all at once. We had dogs, cats, mice, birds, fish, a rabbit, wild chickens. I had a knack for bringing home lost and found animals. My mom would occasionally set out those nasty glue traps to catch rats and I would desperately try to pry them off without hurting them, or try to help the geckos that got stuck escape before death got them first. I learned to handle pet deaths well; not without feeling, but with recognition that it's a natural part of life. I'd get sad, I'd cry, I'd bury my furry, feathered, and scaled friends. I'd say goodbye.
I've been fortunate in the number of human-related deaths I've had to deal with… I've lost an uncle who was much like another father figure, and my grandfather whose memory is tied with many laughs and love. Of course there have been other losses, but none that felt as impacting to my heart. A couple weekends ago, we lost our neighbor, Dave, to cancer. I did not know him well – at all, really – which is unfortunate, because he seemed like a humble, easygoing, kind man. He'd let Silas come hang out with his chickens, or would occasionally entertain conversations over the fence that separates our backyards. Sometimes I feel as though I don't know how exactly to offer comfort these days other than through food and feeding people.
Craig and I had both been wanting to offer Dave's partner some sort of meal. I didn't know what exactly to give, as the weather's been warm, but something comforting seemed necessary. Soup is rarely something I crave, but seems to offer a filling alternative that's healthy even if you aren't very hungry. With Spring in full swing, sweet asparagus, broccoli and leeks seem easy to come by. I decided to roast the asparagus, caramelize the leeks and onions, and add in a bit of cream for a creamy spring soup. We also brought over a loaf of homemade sourdough bread to go with the soup, which paired perfectly.
This is a nice, filling but not overwhelmingly heavy soup. Perfect for spring. And the ingredients are fresh this time of year; and perfectly green. :)
Roasted Asparagus and Broccoli Soup
Ingredients:
1½ pounds asparagus, tough ends trimmed off
2-3 cups broccoli (about 1 lb.) cut into florets
4 yukon gold potatoes (about 1½ – 2 lbs.), cubed
1 leek, just the white and light green parts
1 white onion
3 cloves garlic
3 tbsp. fresh chopped chives
zest from one meyer lemon (plus more for serving, if you wish)
5 tbsp. walnut oil (or whatever you have/prefer)
1 tbsp. unsalted butter
6 cups No-Chicken or vegetable broth
1 cup heavy cream
salt and pepper
Directions:
Preheat the oven to 450ºF. Toss the asparagus in 2 tablespoons of your oil, as well as a semi-generous amount of salt and pepper. Roast in the oven for about 20-25 minutes, until crisp and fragrant. Stir the asparagus around about halfway through the roasting.
Meanwhile, slice the onion in half, then each half into thin slices. Slice the leek the same way: in half, then in thin half-moons. Heat the remaining 3 tablespoons of oil and tablespoon of butter in a medium saucepan, over low heat until the butter is melted. Add in the onion and leeks, stirring to coat in the oil-butter mixture. Continue cooking over low heat, occasionally stirring until the onions and leeks have both fully caramelized (Warning! This can take a nearly excruciating long time, but is SO worth the resulting flavor! My onions and leeks took nearly 45 minutes to caramelize…)
Boil the potatoes and garlic in your six cups of broth. I leave the skins on for yukon gold or red potatoes, because they're so thin to begin with. Once the potatoes are tender (12 minutes or so) add the broccoli to the pot. If the liquid doesn't cover the broccoli completely, either add more broth to do so, or water. Cover and simmer over medium-low heat for about 15 minutes, until the tougher parts of the broccoli (mainly the stem pieces) are tender.
Combine the caramelized onions and leeks, asparagus, chives, potatoes, and broccoli in a food processor fitted with the large blade, or in a high power blender. Puree until smooth, adding broth slowly to create a smooth soup. Work in batches if you need to.
Return the pureed ingredients to a large pot on the stove. Bring the heat back up, stirring occasionally over medium-low heat. Stir in the heavy cream and lemon zest. Taste, then add salt and pepper to your liking.
Serve drizzled with a little walnut oil, lemon zest, and fresh chopped chives along with some crusty bread. Enjoy!