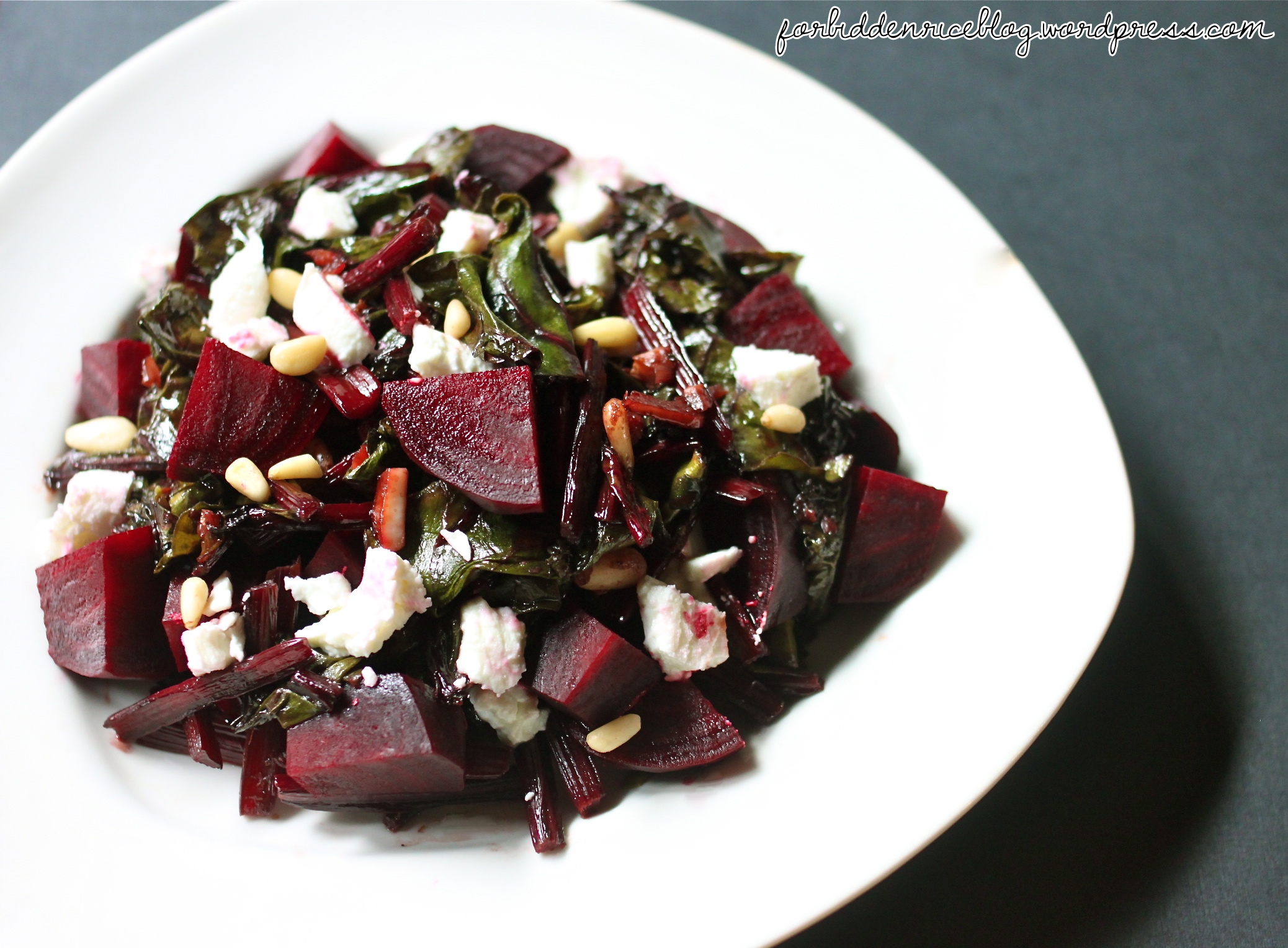 I grew up on an island small enough to travel from one side to the other, then back, in less than half a day. Everyone knows everyone, or knows of everyone. Family isn't always blood-related. Anyone can be aunty, uncle, tutu… Two aunties I had known my entire life were Auntie Kei and Aunty Mitzi. They had known my grandparents – my mom's parents – whom I wasn't fortunate enough to meet. These two sisters lived together as long as I can remember. I remember going out to breakfast with my mom, the aunties, my sister, and brothers on many weekends. When we were little, the aunties went to doctor appointments with us, or grocery shopping, or on nearly any outing we invited them to.
I remember often receiving large brown bags filled with their homegrown star fruit and tangerines. They would rarely let us part ways without some kind of food gift – Japanese kanten they made (like jello, only made of agar agar instead of gelatin), or teriyaki nori (seaweed) I could never eat enough of, cookies, bags of honey boro, li hing mui… Sometimes what we left with were large amounts of homegrown beets and beet greens.
Even as a kid, I loved beets. My mom would steam the greens, then tightly roll them up and allow them to cool. She'd top the cold greens with mayonnaise, which I don't think I would enjoy now so much (perhaps Vegenaise wouldn't steer me away so quickly?). I actually much preferred the greens to the vibrant red beets. Last week when I was drinking a lot of raw beet juice, I realized how much I missed that flavor.
When I discovered two small beets in our refrigerator needing to be used up, I opted for the following warm salad, incorporating the greens as well. Beets are great for you – they're high in many vitamins and nutrients including iron and folic acid, they're low calorie and contain zero saturated fats, they help prevent heart disease and numerous cancers, AND! they're energy-producing in your body… not to mention, they're sweet and tasty. This salad is simple. I ate the whole thing for a rather filling brunch, but it can easily serve two or three people. The beets add sweetness, the goat cheese adds a creamy element that works well with the acidity of the lemon and vinegar, the greens balance the sweetness and the pine nuts add a bit of texture.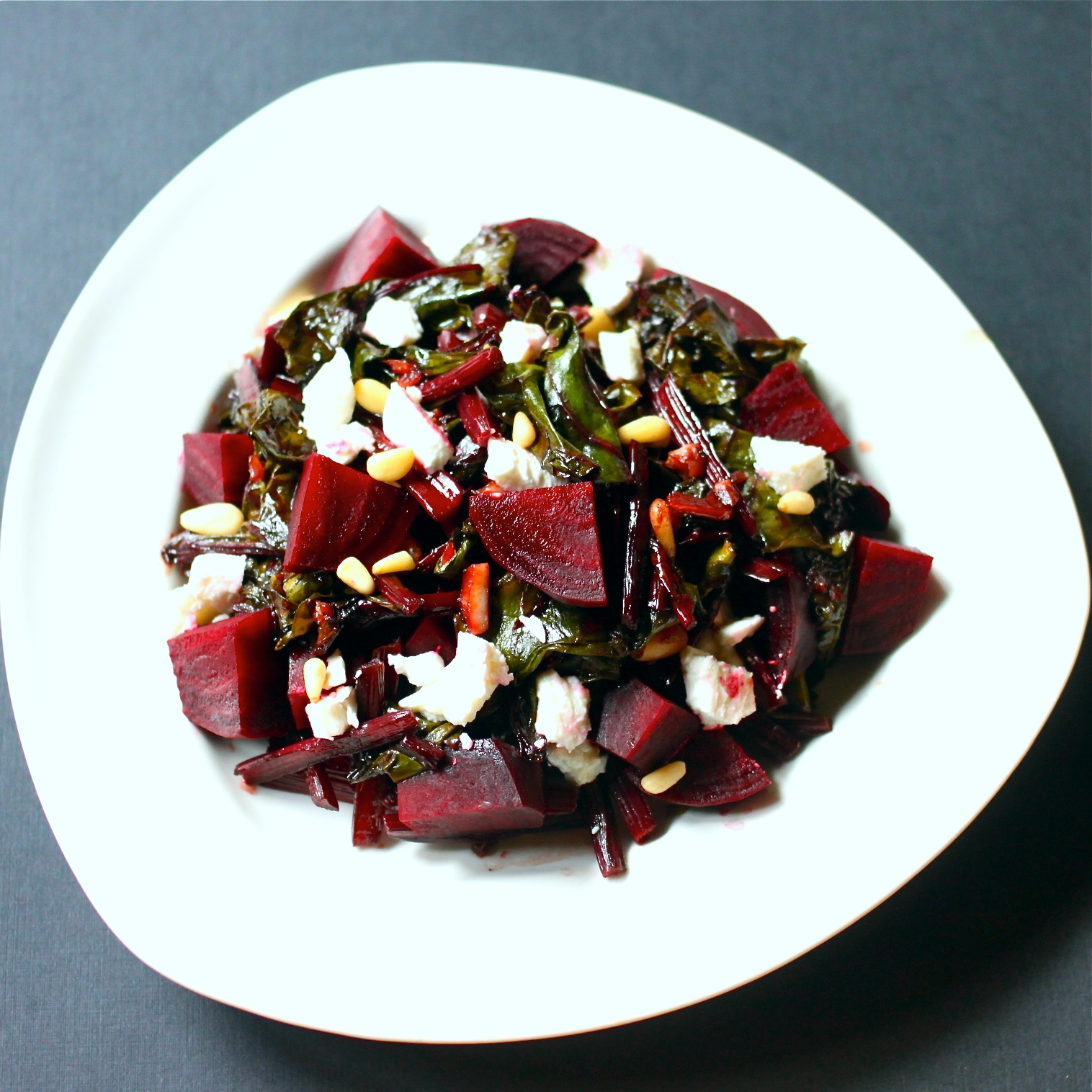 Warm Beet Green Salad with Beets, Goat Cheese, and Pine Nuts
Serves 1-2 people
Ingredients:
2 small beets, greens and root removed (keep greens!)
½ pound beet greens, washed
1 tbsp. olive oil
3 cloves garlic, minced
zest from one small lemon
1 oz. goat cheese
1 tbsp. pine nuts, toasted or raw
1 tbsp. aged balsamic vinegar
salt and pepper, to taste
Directions:
Gently scrub the beets, being careful to not scrub the skin too hard. Place the beets in a small pot, then cover with cold water. Add about a half teaspoon of salt. Turn the heat to high until the water starts boiling. Reduce your heat to medium, keeping the water at a simmer. Cook until the beets are fork-tender (30-45 minutes).
Once the beets have cooked, drain them and quickly dunk them into ice cold water. Remove the cold water and then remove the skins (they should be easy to simply rub off). Cut into bite size cubes and set aside.
Roughly chop the beet greens into ribbons about one inch wide.
Heat the olive oil over medium heat in a large skillet or wok. Add the minced garlic and pine nuts. Sauté until fragrant (30 seconds – 1 minute). Add the ribbons of chopped beet greens, tossing to coat with the oil. Add the lemon zest and drizzle in the balsamic vinegar. Toss gently to evenly coat everything.
Cook until the greens are wilted and tender (10-15 minutes). Add salt and pepper to your liking. Crumble in the goat cheese, folding it in gently.
To serve, plate the warm greens, goat cheese, and pine nut mixture. Top with the bite sized chopped beets. Serve immediately.