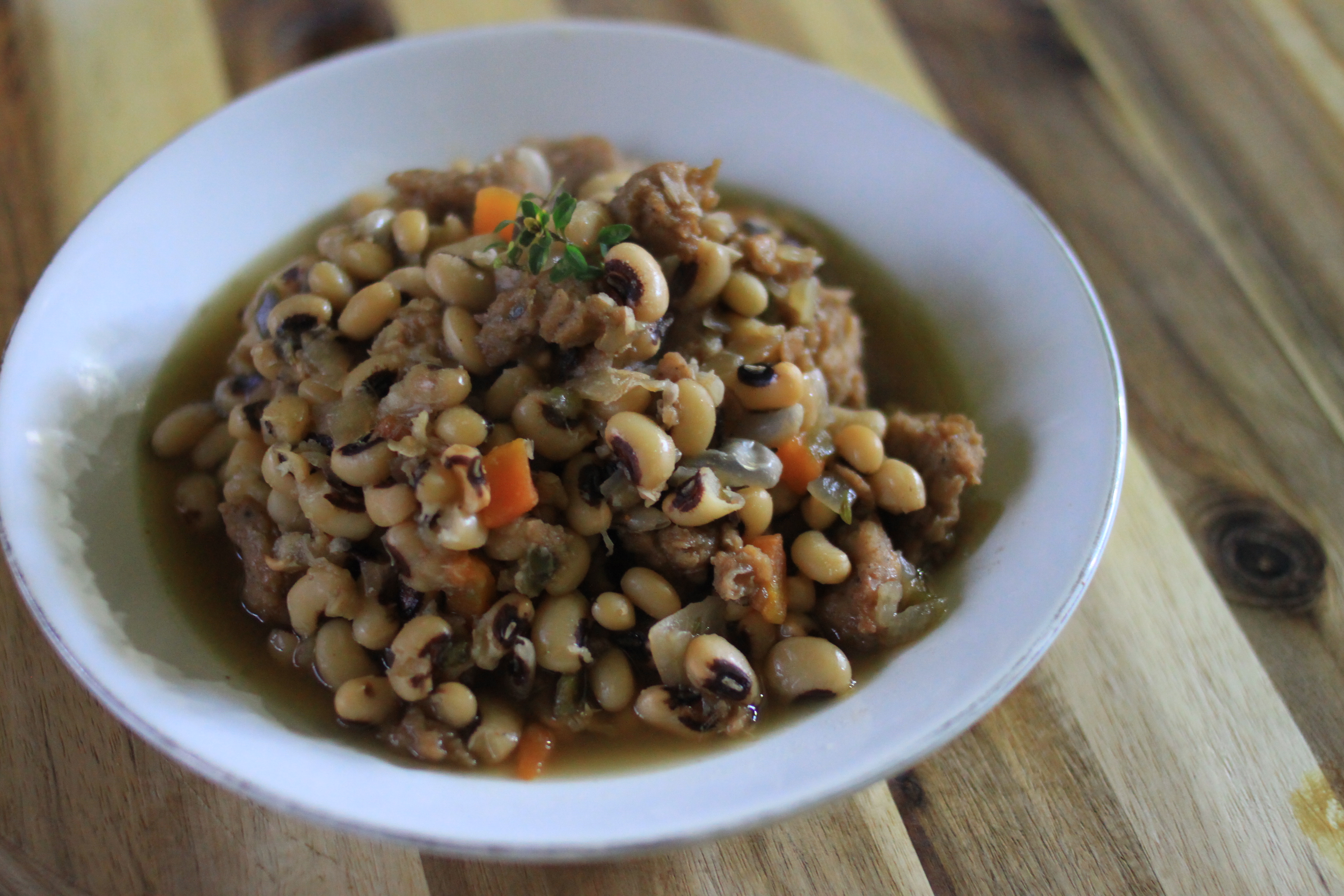 Happy New Year, folks! Do you have traditional foods you eat to welcome the new year? My mom is Japanese and one of the traditional dishes served to bring prosperity and good luck for the coming year is nishime – a Japanese vegetable stew that often features pork as well. As a kid, I simply examined each component of the nishime with great caution. There were often vegetables we didn't eat at any other time, like Japanese potatoes and lotus root – plus knots of konbu that I approached with little, hesitant bites. I would gladly eat a bowl of nishime now, but my husband is not Asian and in fact comes from a Southern family. When it comes to traditional new year's dishes, I go that route – black-eyed peas and greens being the highlight of the meal.
Black-eyed peas are not actually peas, but beans, belonging to the same legume family. There are a number of explanations for why people eat black eyed peas on new year's day including demonstrating humility, a desire for expanding wealth in the coming year, or simply as a gesture for monetary luck since dried beans are thought to resemble coins. Personally, I simply enjoy the fact that black-eyed peas are a good source of vitamins A, C, and K, fiber, potassium, folate and iron.
I served these black-eyed peas with buttermilk cornbread, dirty rice, and collard greens. We then had a salted honey pie for dessert. The black-eyed peas are flavorful on their own. You can eat them as is, with steamed rice, alongside cornbread… Whatever you prefer!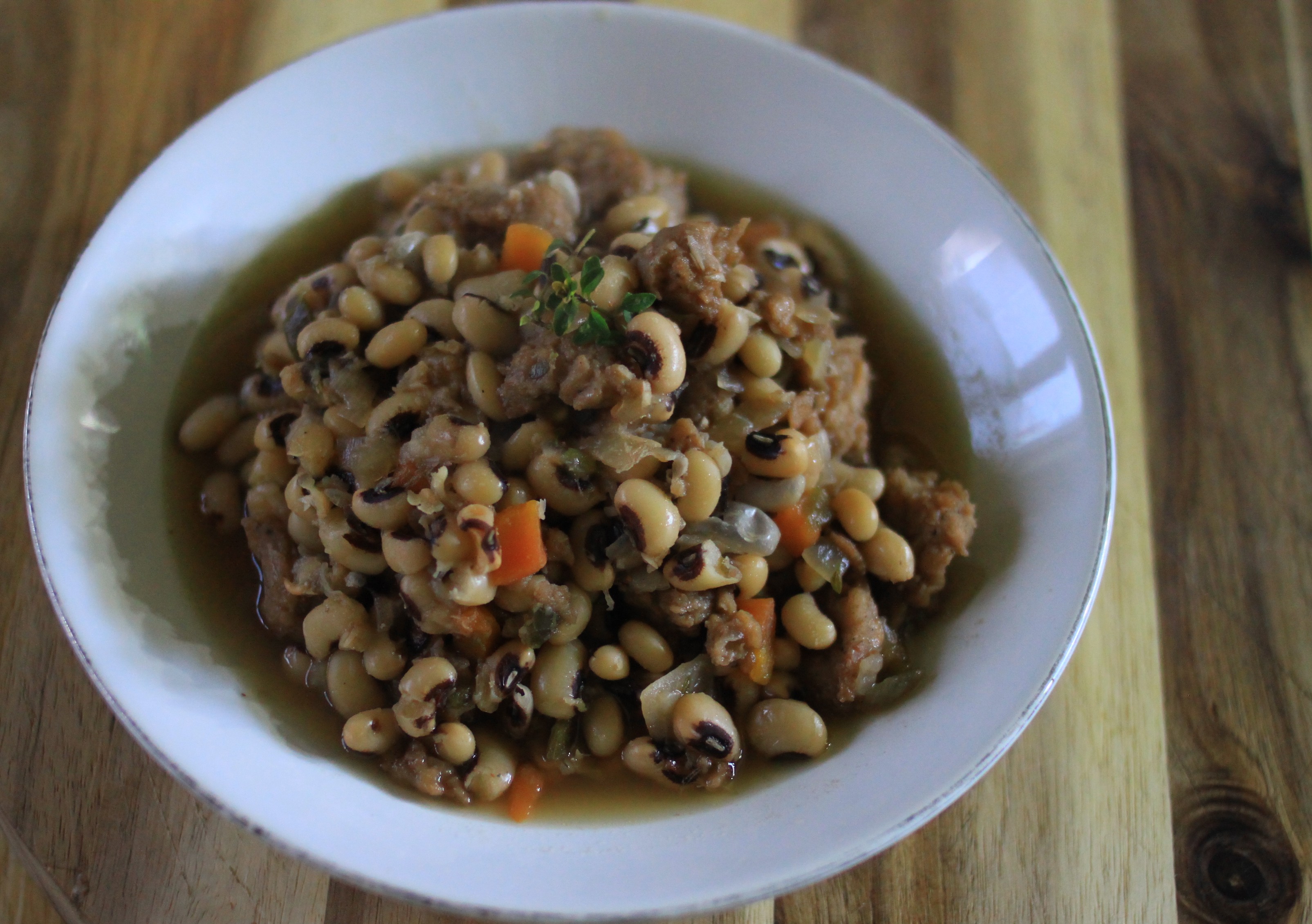 Vegetarian Black-Eyed Peas
Makes 10-12 servings. 
Ingredients:
3 tablespoons canola oil
1 large onion, diced
2 cloves garlic, minced
1 large poblano pepper, roasted, diced with stem removed
1 large carrot, peeled and diced small
1 stalk celery, diced
One 14-ounce tube Gimme Lean Sausage
1 tablespoon fresh thyme, chopped
1 tablespoon creole seasoning
2 1/2 teaspoons kosher salt
3 cups dried black-eyed peas
8-10 cups water or vegetarian chicken broth
Directions:
In a large stock pot, heat the oil over medium-high heat. Add the onion and garlic, cooking until the onion is translucent (5-7 minutes). Add the diced pepper, diced carrot, celery, and Gimme Lean. Use a wooden spoon to break the sausage up into bite-sized chunks. Stir occasionally, cooking until the sausage becomes lightly golden brown all over.
Add the thyme, creole seasoning, salt, and peas to the pot, stirring to combine everything well. Add the water or broth and stir again, just to combine everything. Cover and reduce heat to low. Cook until the black-eyed peas are tender (2 hours or so).
Serve hot, with steamed rice, cornbread, and/or your preferred accompanying dishes.