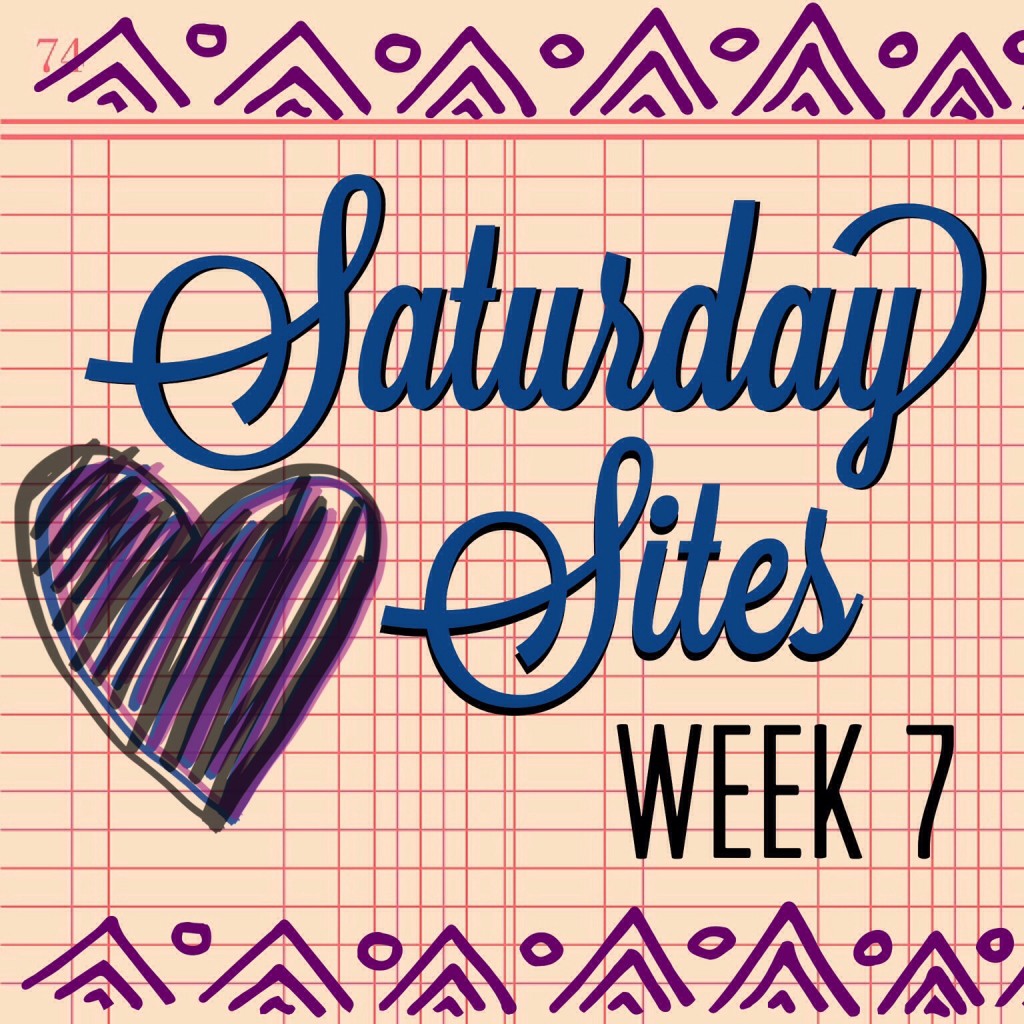 I would like to make homemade croissants. First there are homemade croissants… Then there are cronuts… those will come next.

38 of the most haunting abandoned places on earth – there are some incredibly gorgeous shots within these photos, desolate as most of them seem.

This wasn't much of a surprise to me at all… Are you left brained or right brained? Apparently I am 69% right brained and 31% left brained.

Since I don't eat breakfast for the majority of the week, I always feel like it's the meal I wind up least creative about. I enjoyed these ideas from The Kitchn – helloooo English muffin french toast.

Gingerbread is one of my favorite things about the holiday season and I fully support eating it year-round, rather than waiting until Christmas time. These soft, chewy gluten and grain-free ginger cookies sound delicious.

Maybe if these were the types of maps we'd been taught to read when I was in school I'd be better at reading maps…

This pasta… I could eat it often.

These ideas for things to include in your dream home are crazy. The good kind of crazy. Stair-slide would be one of my key home improvements… However, the staircase bookshelves make me incredibly dizzy!

HELLO brown butter grilled beer cheese sammich! Get in my belly.

If I had children of my own flesh and blood, I imagine they would inhabit the craziness of each and every one of these children.
11. I loved this excerpt from Molly Wizenberg, one of my favorite bloggers (and author of one of my favorite collections of stories and recipes, A Homemade Life). My husband and I are headed to Seattle at the end of the month for AWP and I am very much looking forward to the panel Molly is a part of!
12. This is my hometown! Pono Market was always my favorite special stop before going to school because that particular stop meant picking up musubis and a soda for my "home packed" lunch. Plus the freshly packed apple manju is to die for. As well, I was 7 when Hurricane Iniki hit and even though they say "Kamakani" instead of Kamalani, I remember when this bridge and playground was built – including the numerous school field trips there…
13. I love strong spicy flavors (with or without any heat). This red lentils and spinach in masala sauce recipe sounds tasty and certainly like something I'd love to experiment with.
14. Sriracha caramel corn sounds like something we'd genuinely enjoy around here!
15. Being someone who has been diagnosed with both seasonal affect disorder and depression (major and minor) within my lifetime, it goes without saying that winter  can be tough at times. The lack of light, the excessive amount of time spent indoors, general excuses for being bummed out, I enjoyed this list of 10 ways to beat winter time blues. The graphics help as well.
16. Oatmeal and hot cereal of most varieties are foods I enjoy at any time of day. This cinnamon roll version is on my list of foods-to-make-and-eat-stat.
17. I made a chocolate peanut butter – peanut butter cup ice cream for my husband and stepkids for Valentine's Day. Chocolate + peanut butter is one of the greatest inventions ever. These cookies also stand testament to that statement.
18. Last, but definitely not least, if you could take some time to send some loving thoughts to Leo – one of my favorite examples of an exceptional human being – please do so this week.