The last week looked something like this: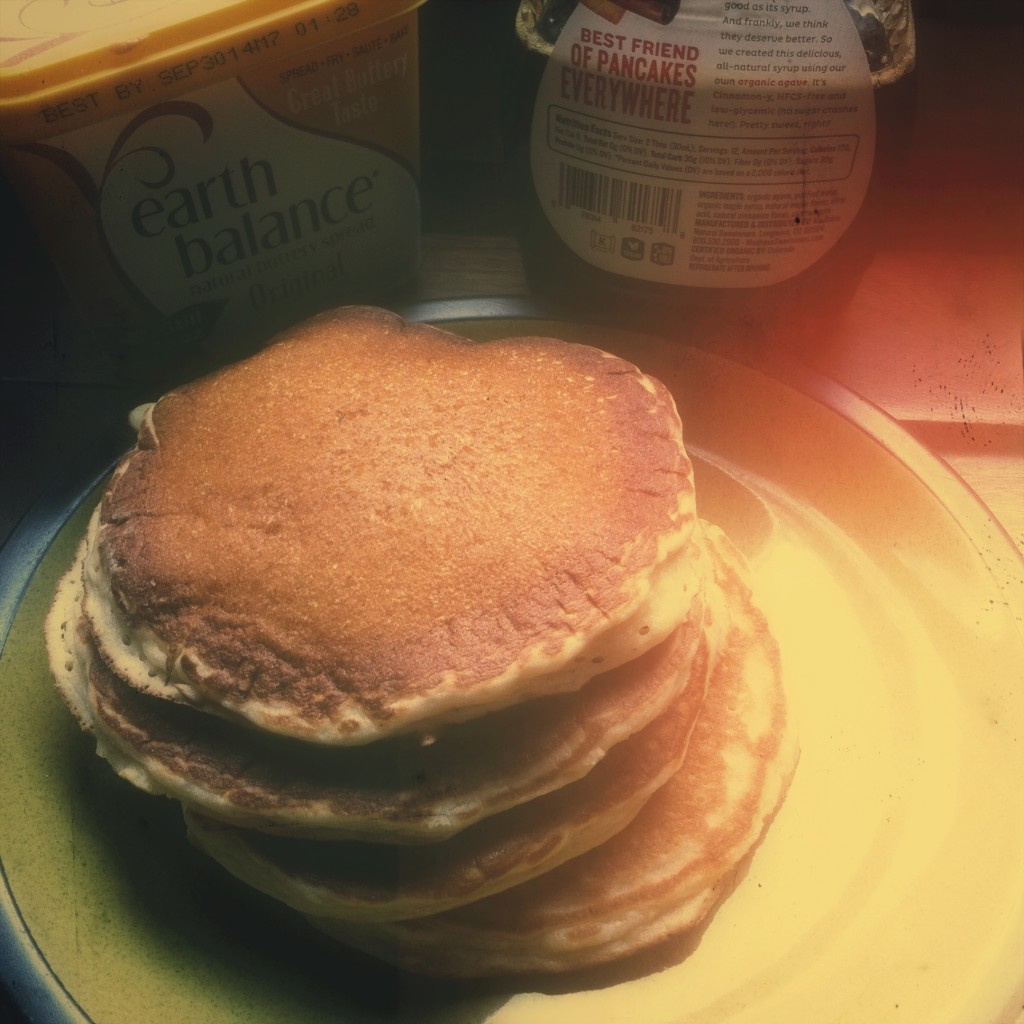 Pancake stacks, earth balance, and "best friend of pancakes everywhere."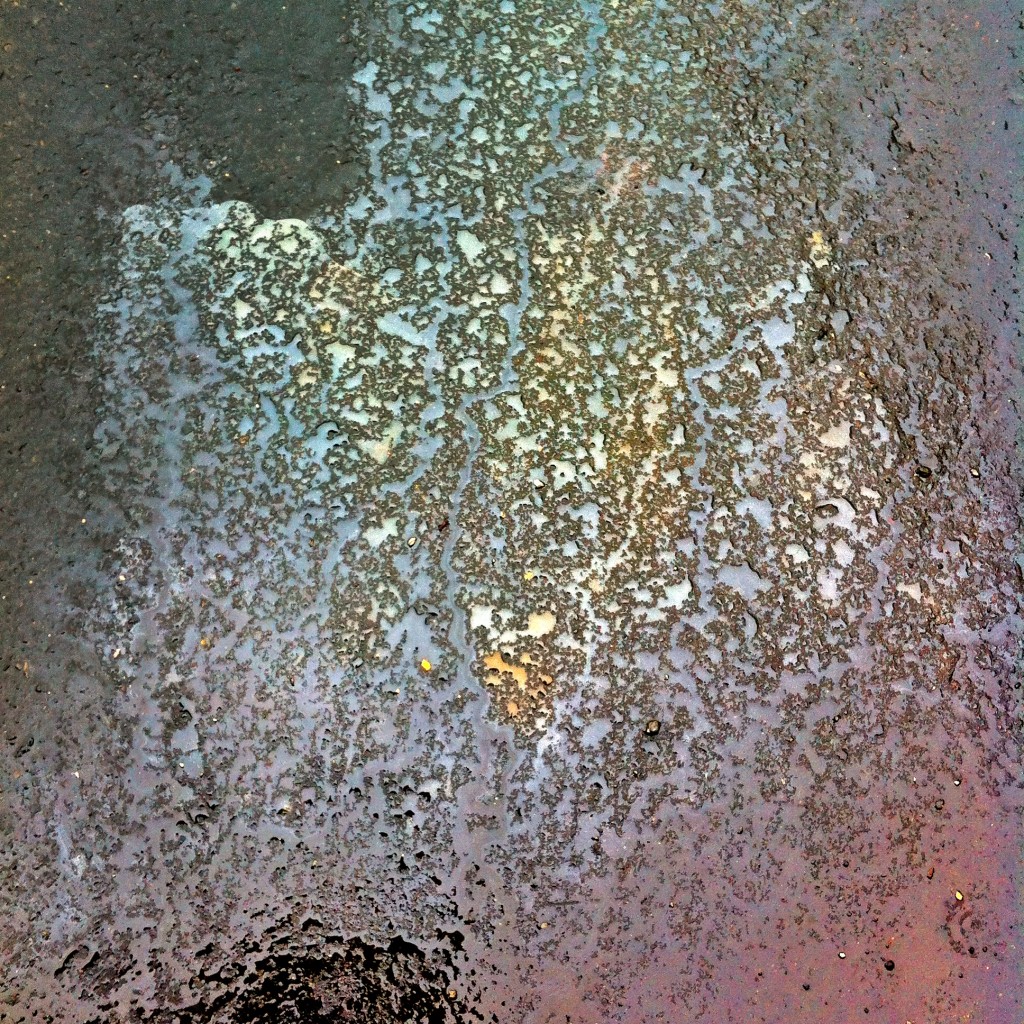 Finally some rain around here… Rainy rainbow oil spots.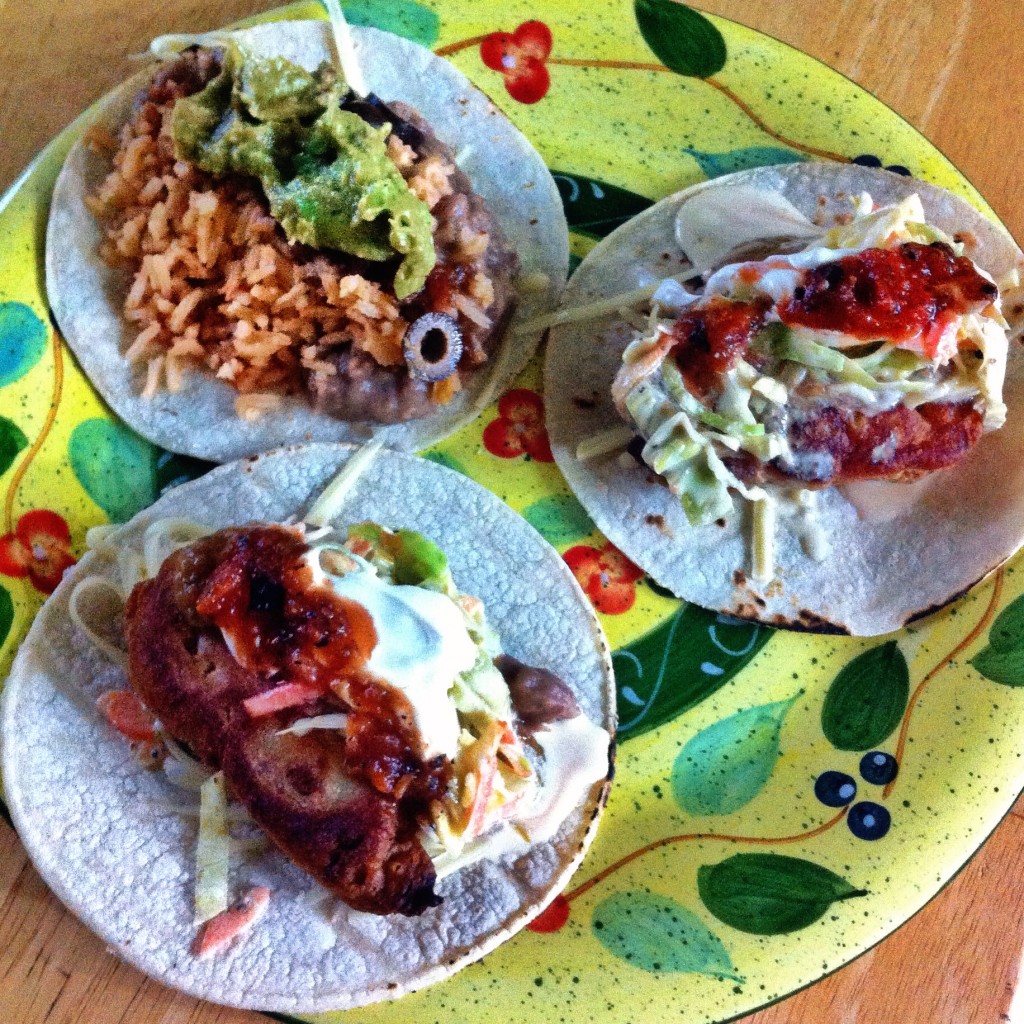 Fried fish tacos and veggie tacos.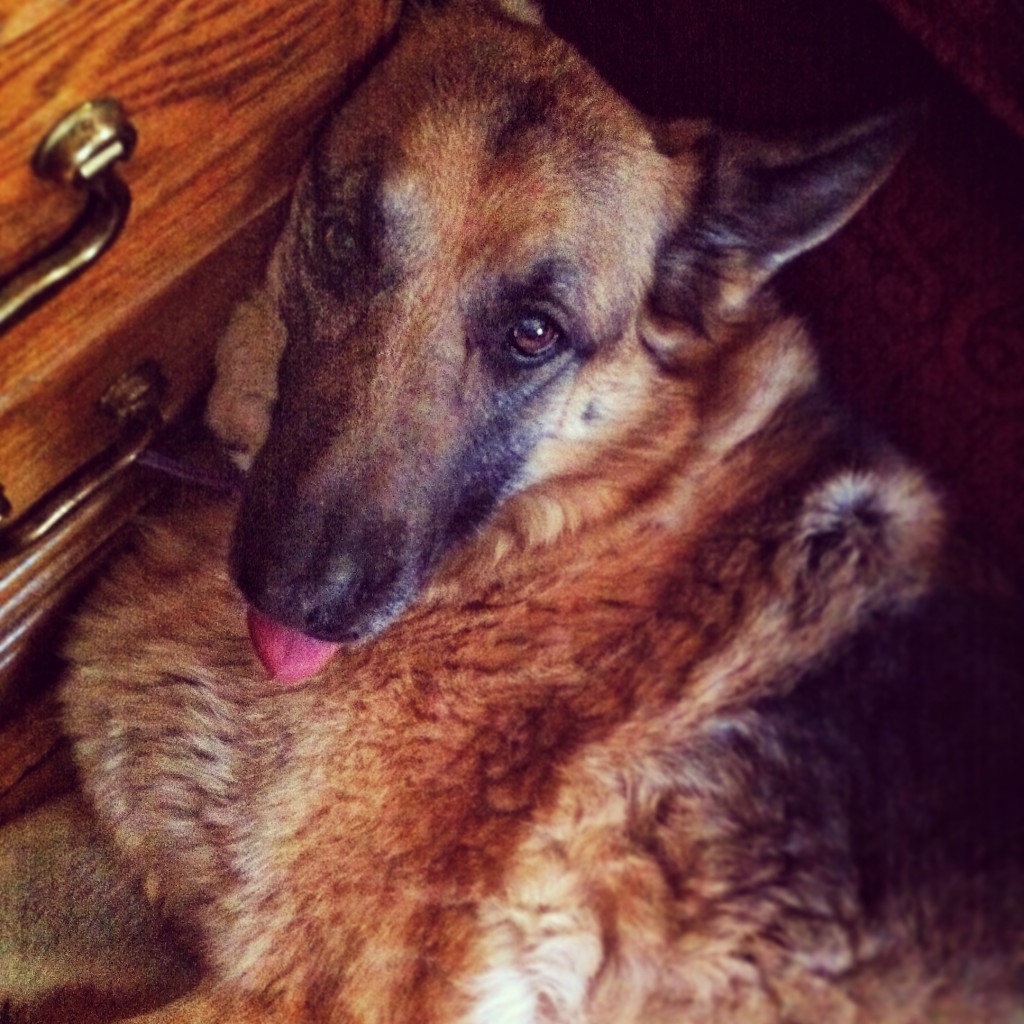 In complete agreement about Mondays.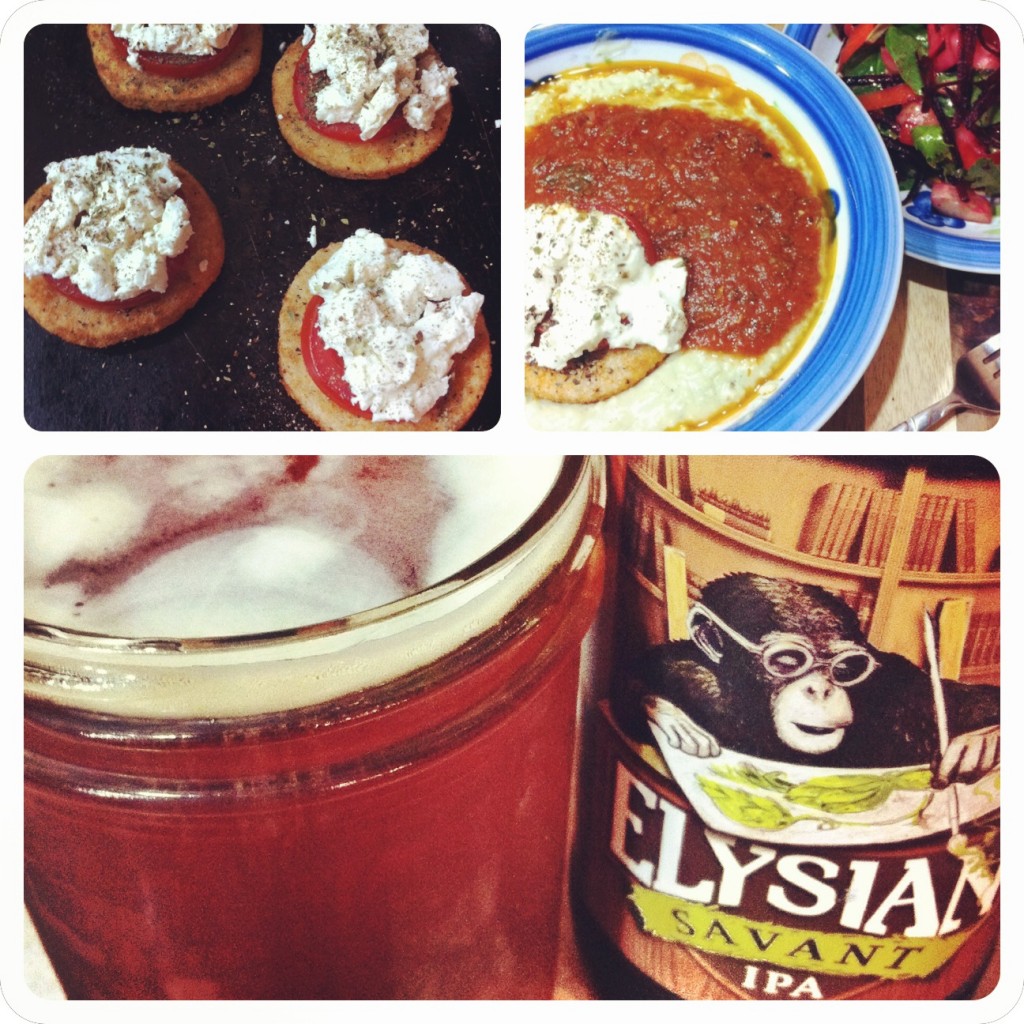 An easy dinner of Quorn brand Chik'n patties topped with fresh tomato, goat cheese and herbs, served on creamy grits with homemade marinara from our garden last summer.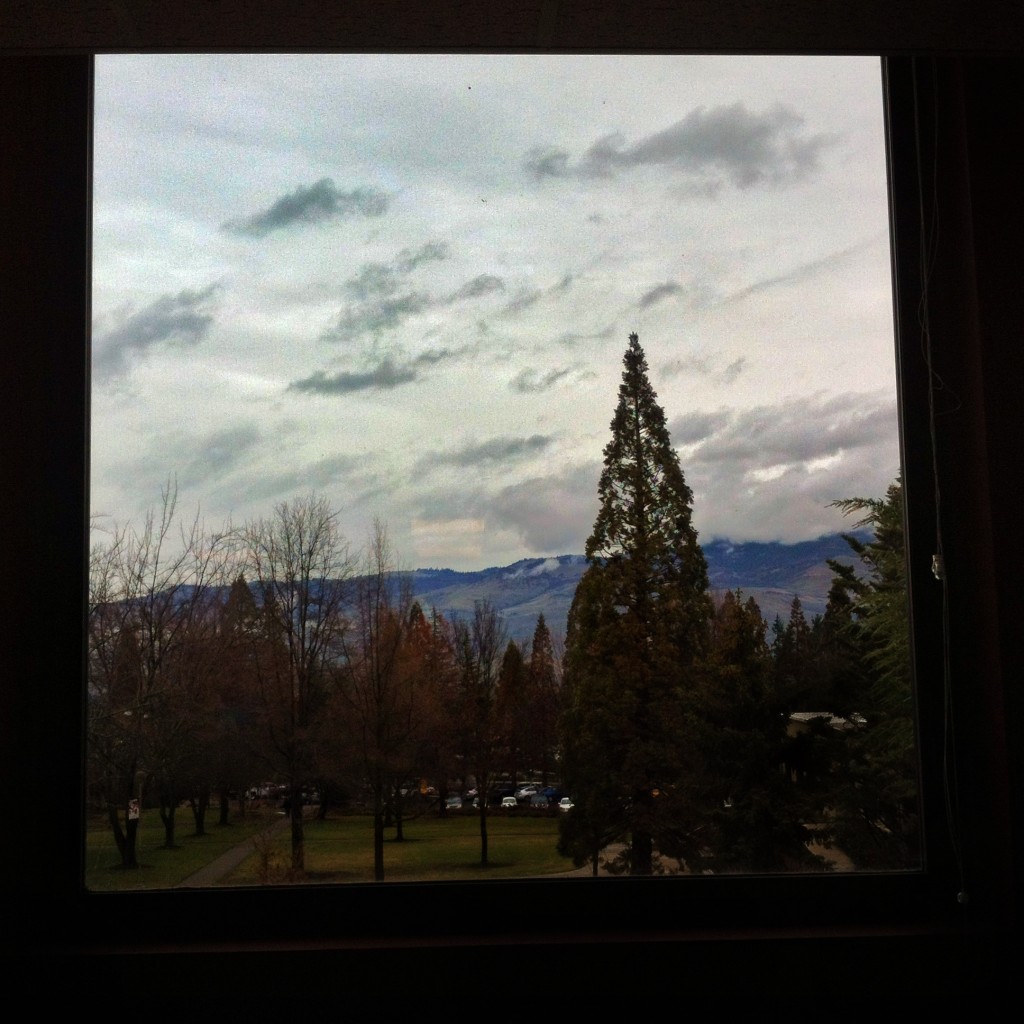 The view from campus.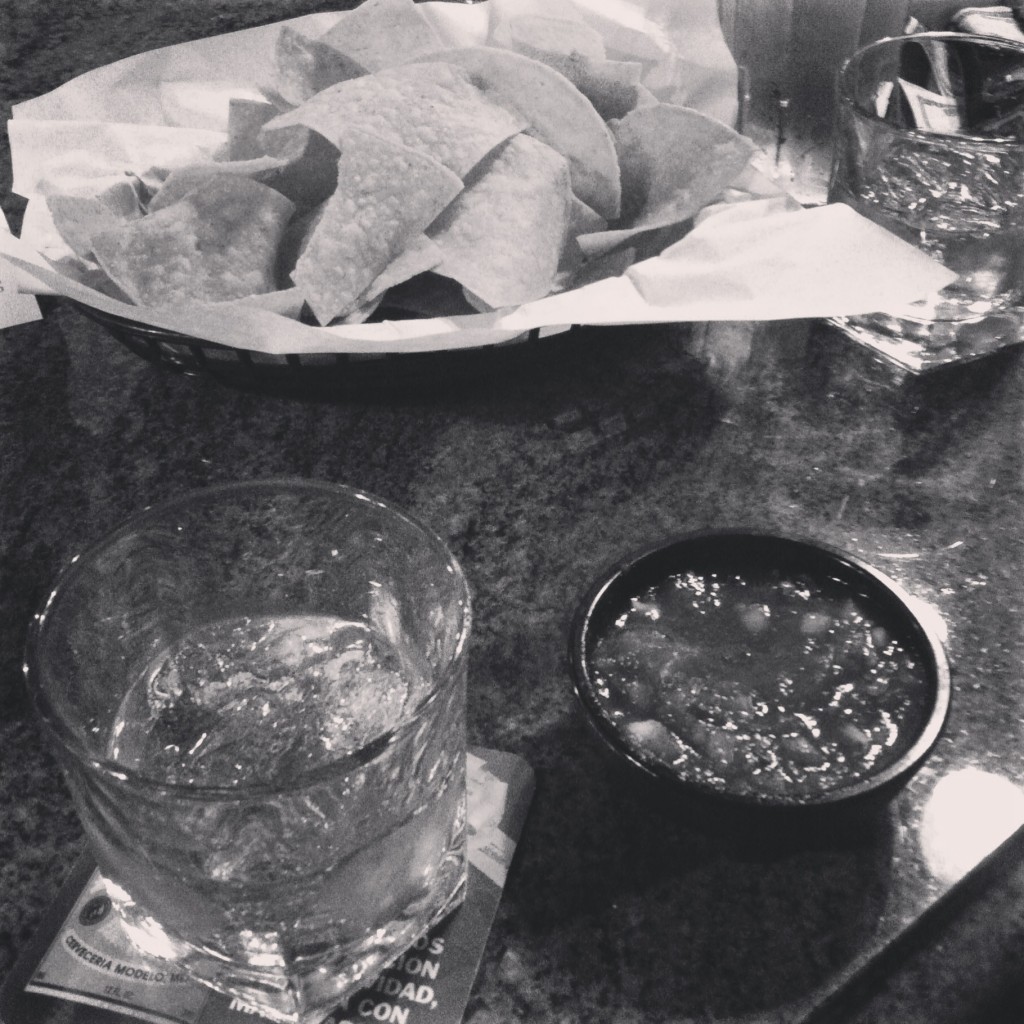 Quick tequila stop with the husband. Complimentary chips and salsa.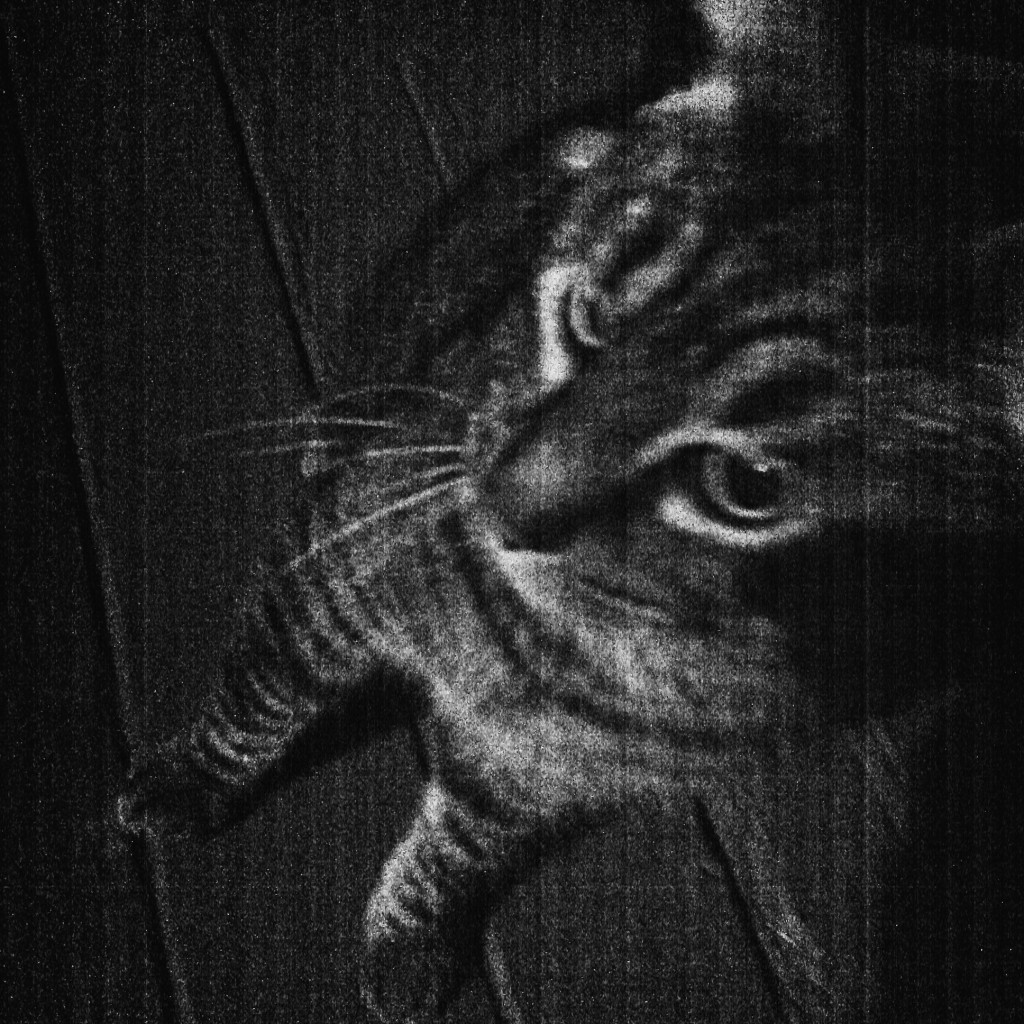 This is Jumpy Cat. He shows up at our doorstep about once a year for cuddles. This time he also got tuna.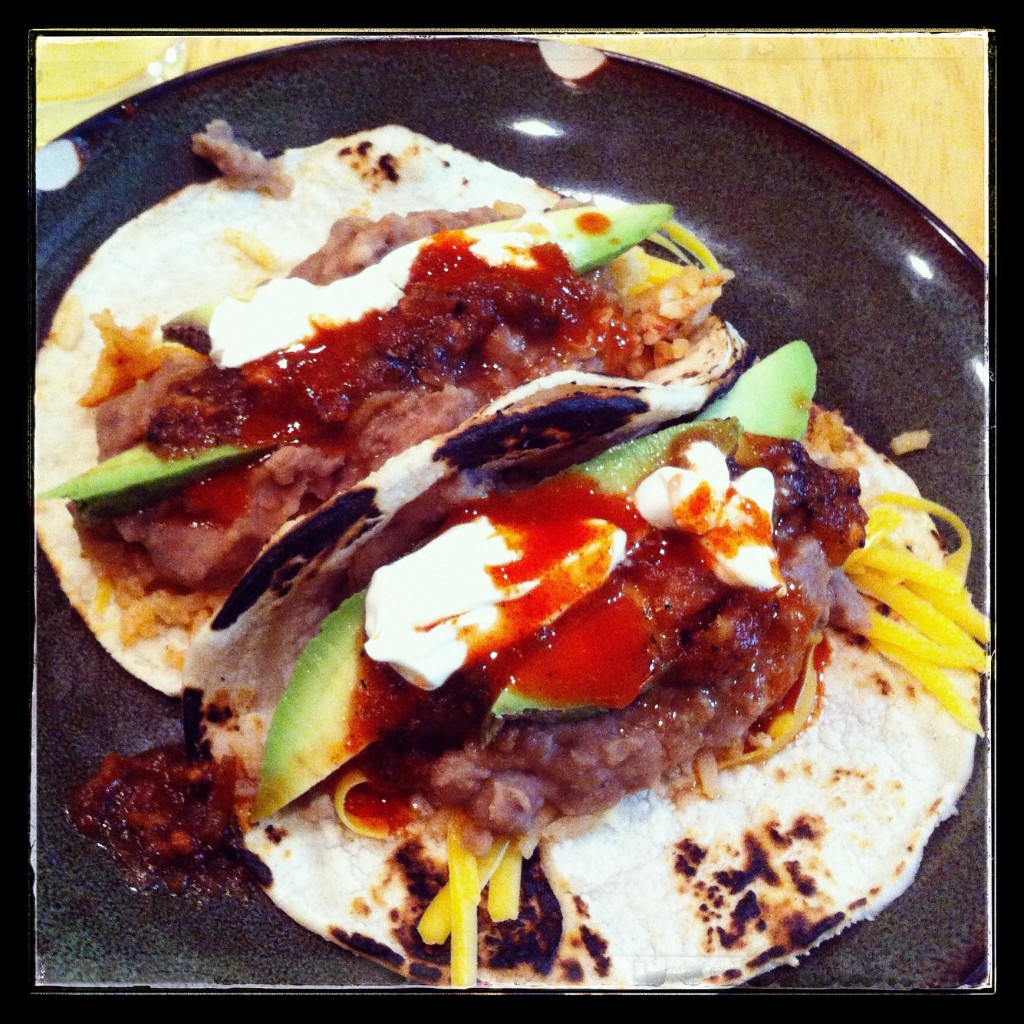 More veggie tacos for another day.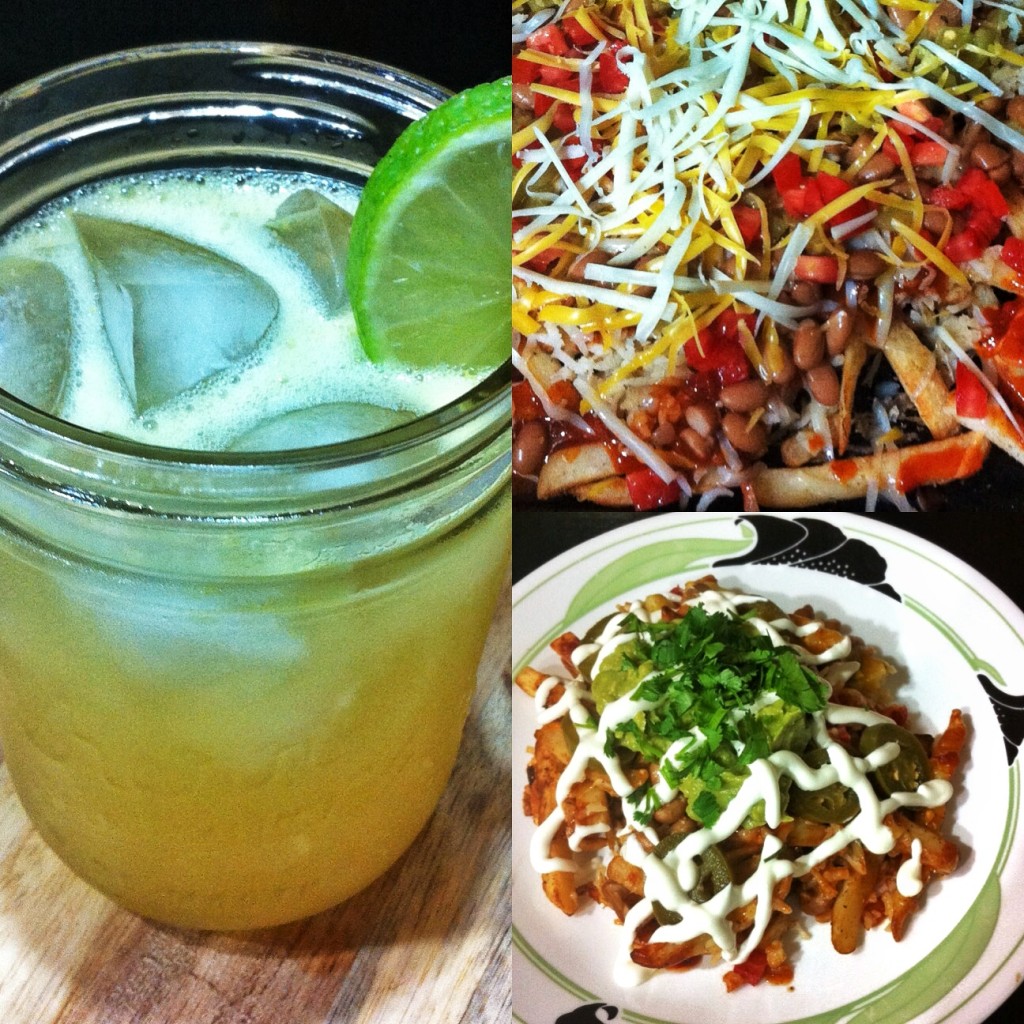 The kids requested fry nachos, so that's what they got for Valentine's Day. Margaritas included for the non-children partaking in this meal.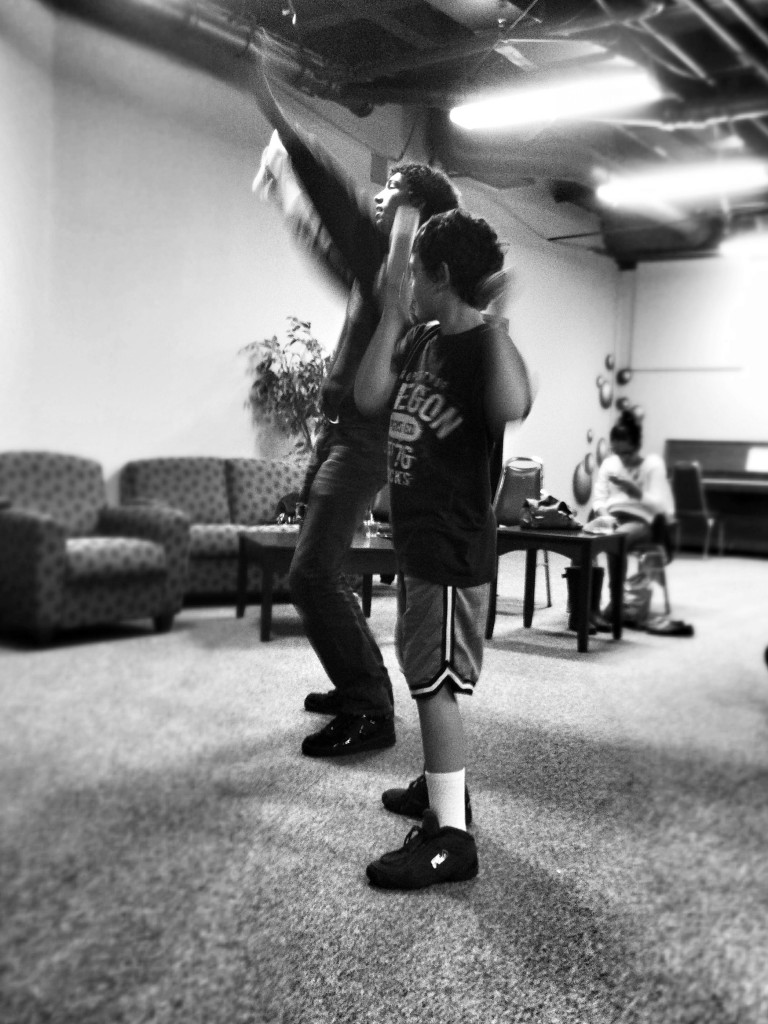 The college was hosting an event that included laser tag, live bands, karaoke, and wii. These two shamelessly danced away to Daft Punk.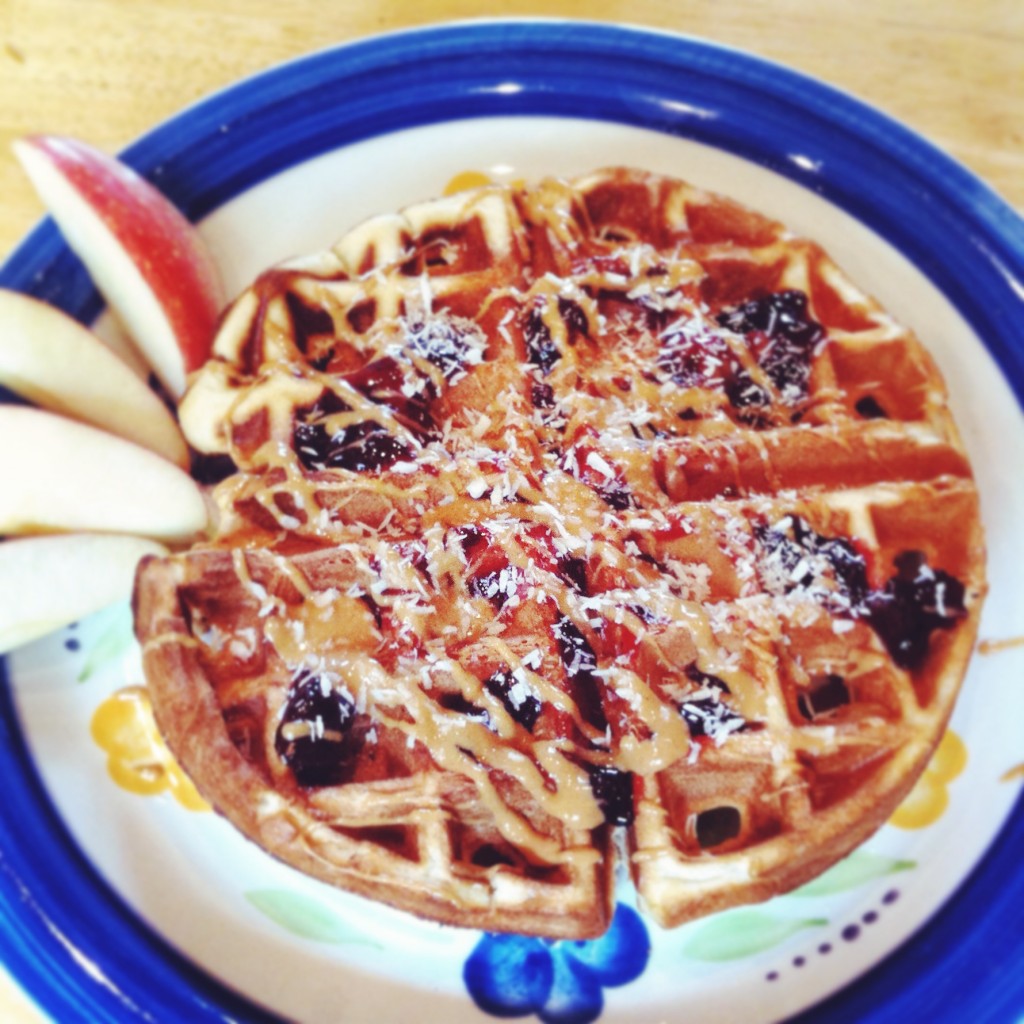 Peanut butter and jelly topped Belgian waffles.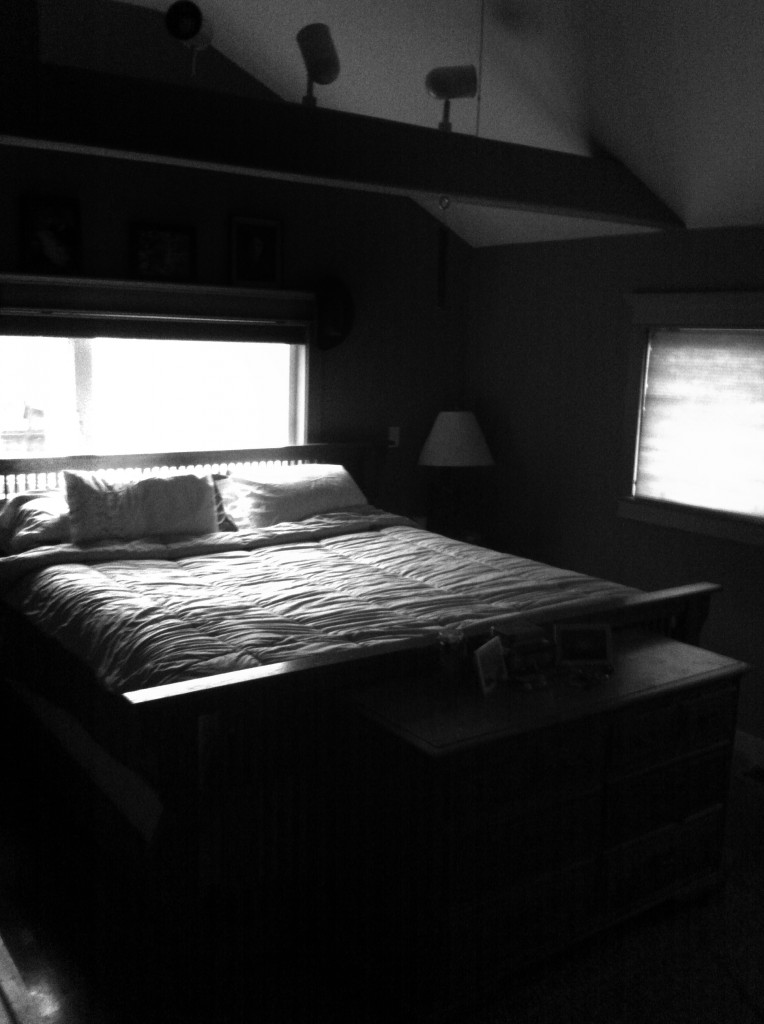 I rearranged our bedroom one day while at home by myself. A comical site would probably be a 5'3″ lady moving a king sized bed plus a dresser that weighs more than she does. However, we've both been sleeping better, so… success! And the workout from my manual labor was decent as well.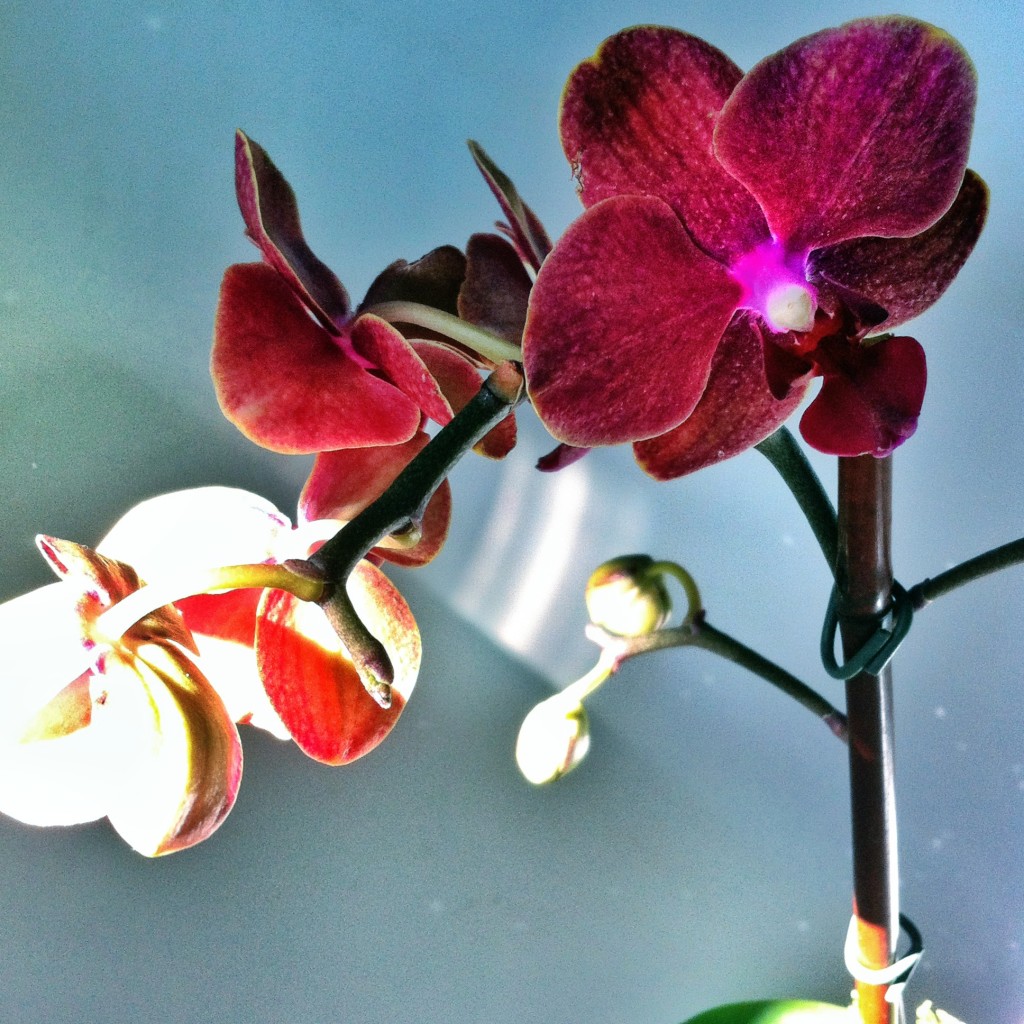 Lovely orchid plant from my husband for V-Day.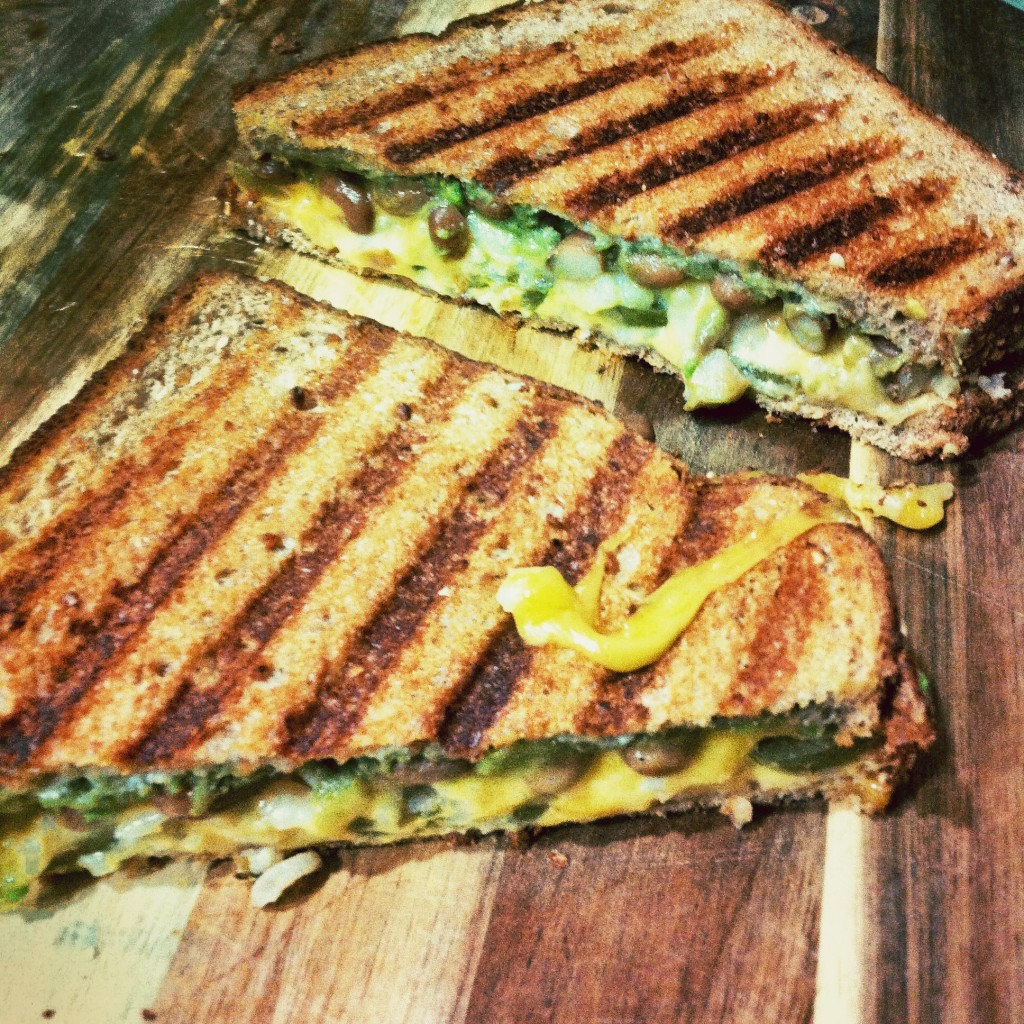 Torta panini is my favorite panini. Pinto beans, Mexican rice, jalapenos, cheese, guacamole, hot sauce.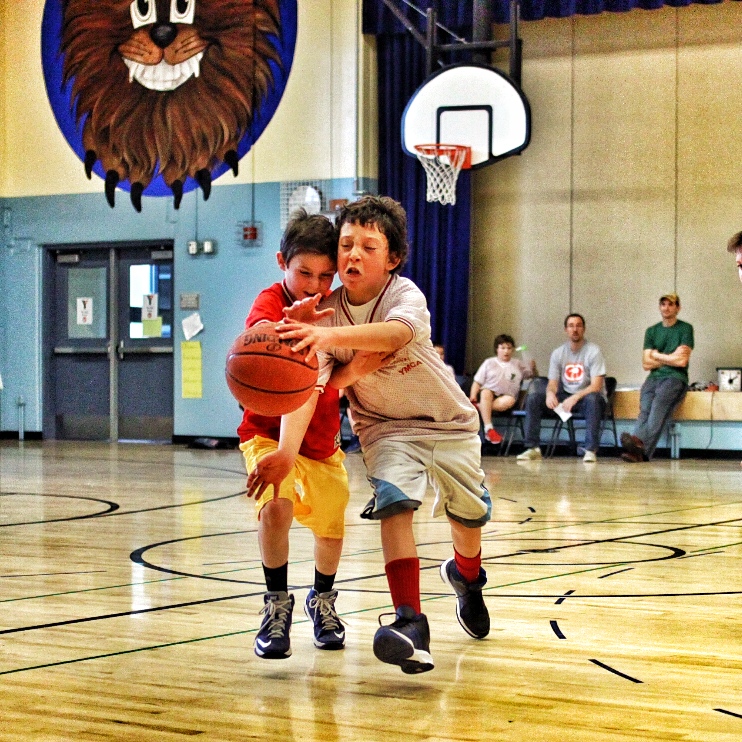 Silas got invited to participate in an all day 3 on 3 basketball tournament tomorrow. Basketball season is almost over, but he just signed up for little league, so that'll start around April.