The last week looked a bit like this: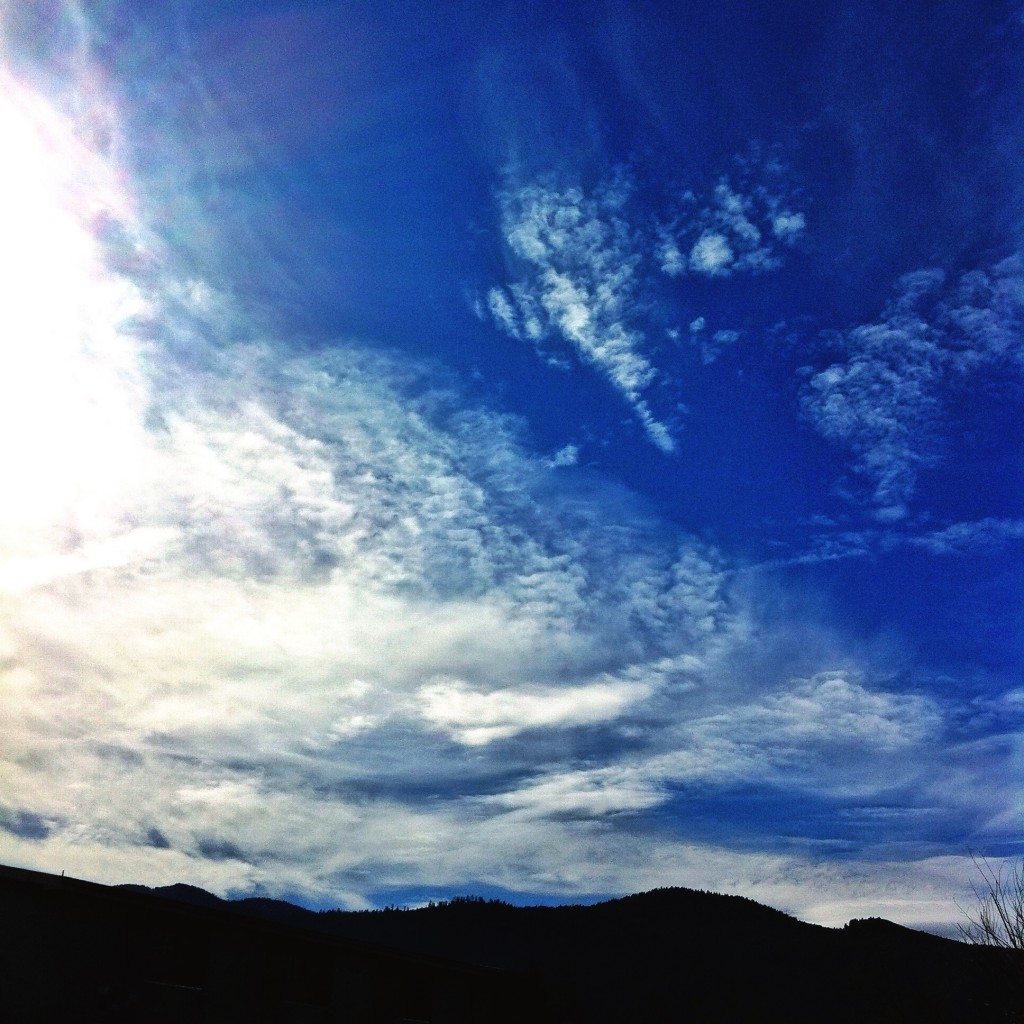 Blue skies in Southern Oregon early in the week.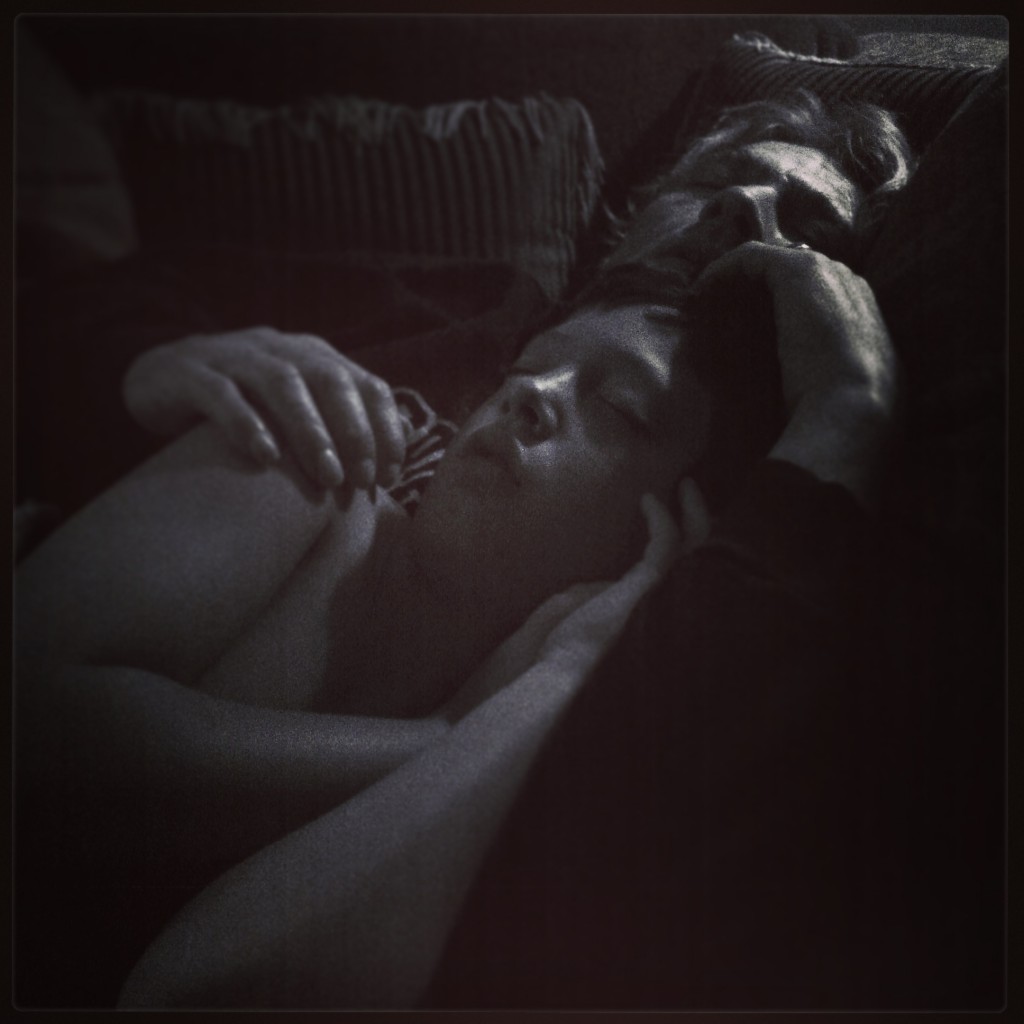 Our living room couch is a place of accidental naps.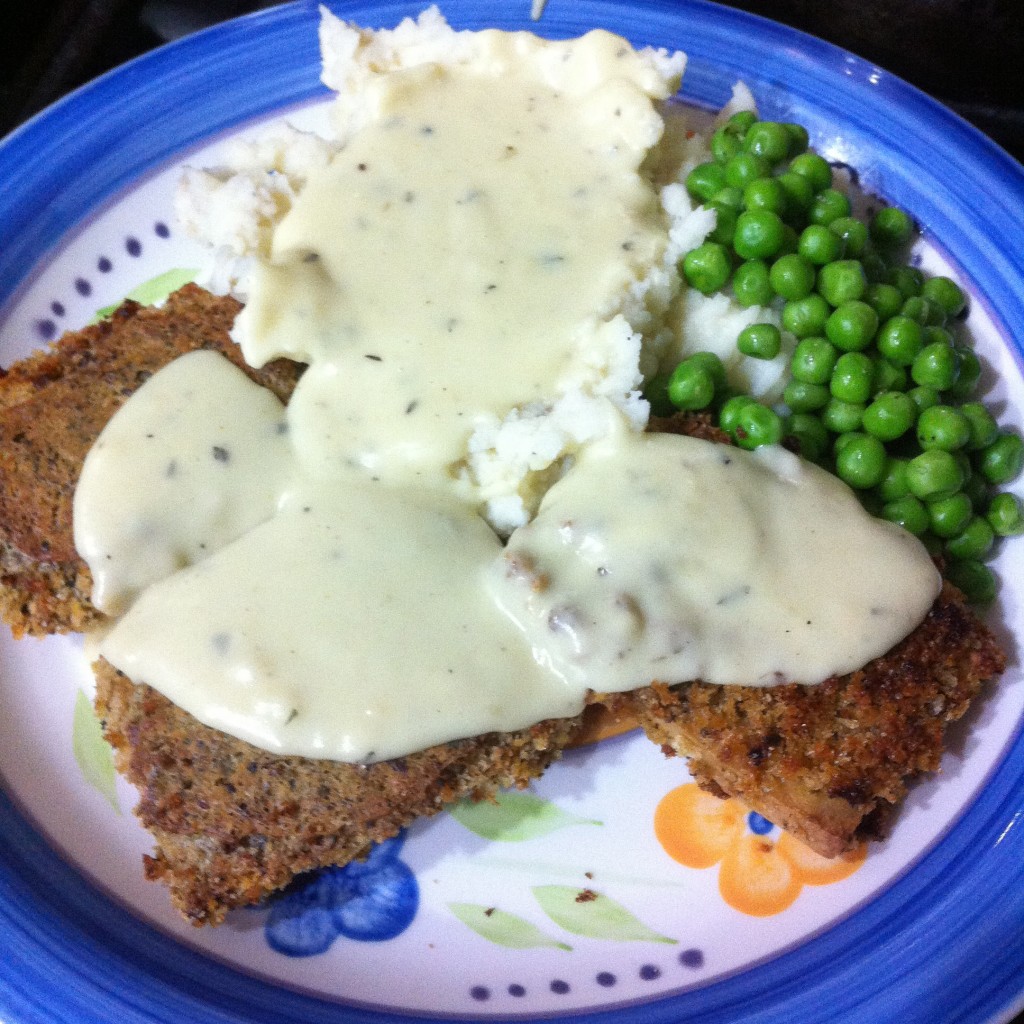 We spent the majority of the week out of town for AWP. Travelling typically means cleaning out the refrigerator, down to bare necessities that won't expire while we're gone. This was a thrown together dinner of mashed potatoes, baked chicken-style tofu, green peas and creamy herb gravy for Vincent, Craig and I the night before we left.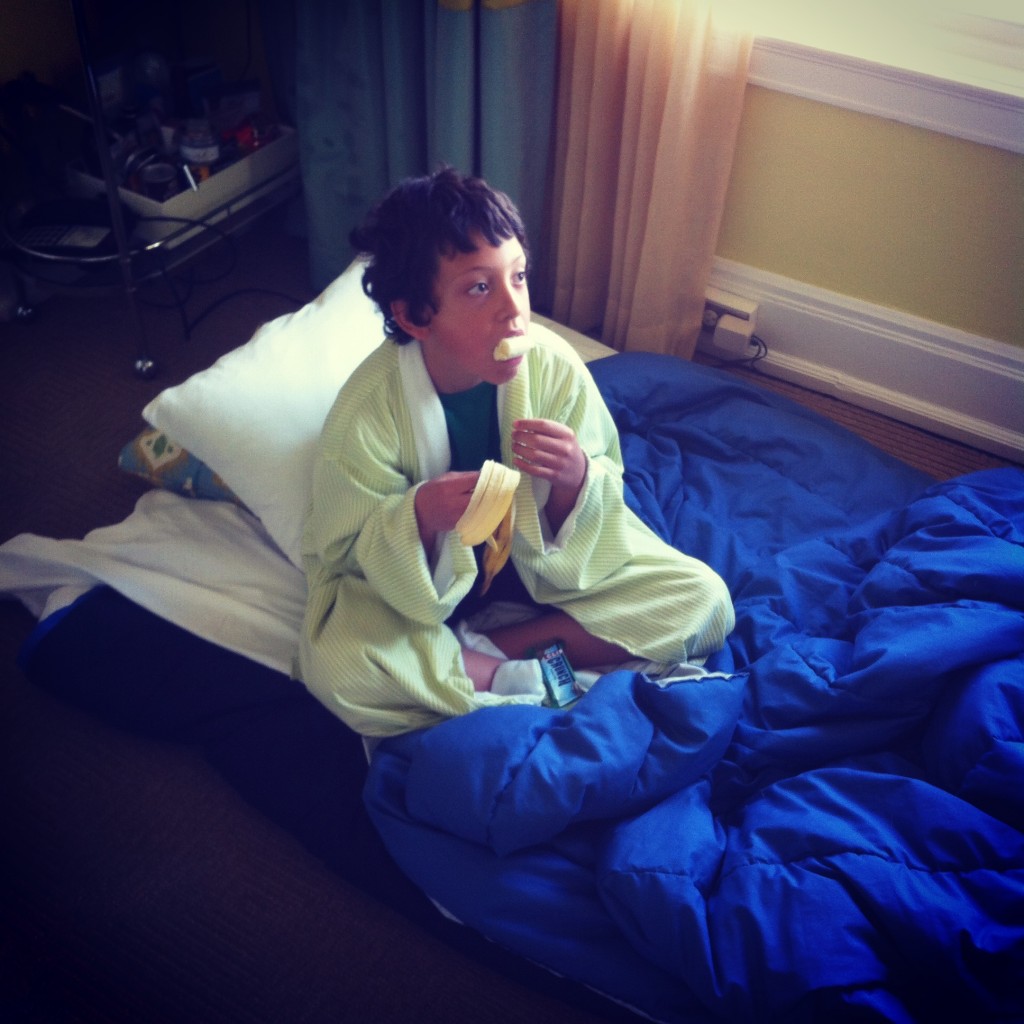 Our first stop was Portland for a night. This boy is the self proclaimed king of hotel-ing. Armed with phone, headphones, stuffed animals, bathrobe, granola bars, blankets from home, and a banana – duh.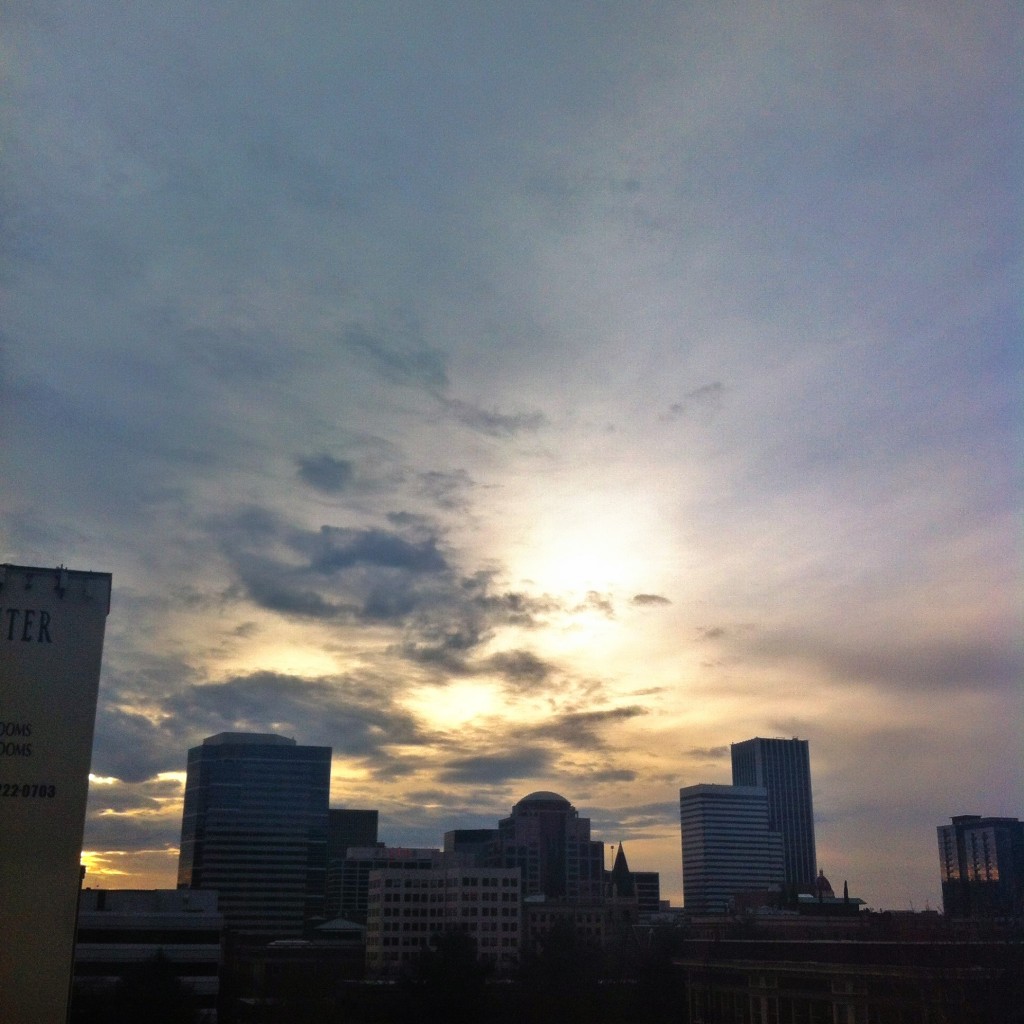 We all managed to wake up around 4:30 the morning we'd have to drive into Seattle. It's no secret that I  am not a morning person. Not in the least bit. However, being able to see the sun come up over the city wasn't half bad…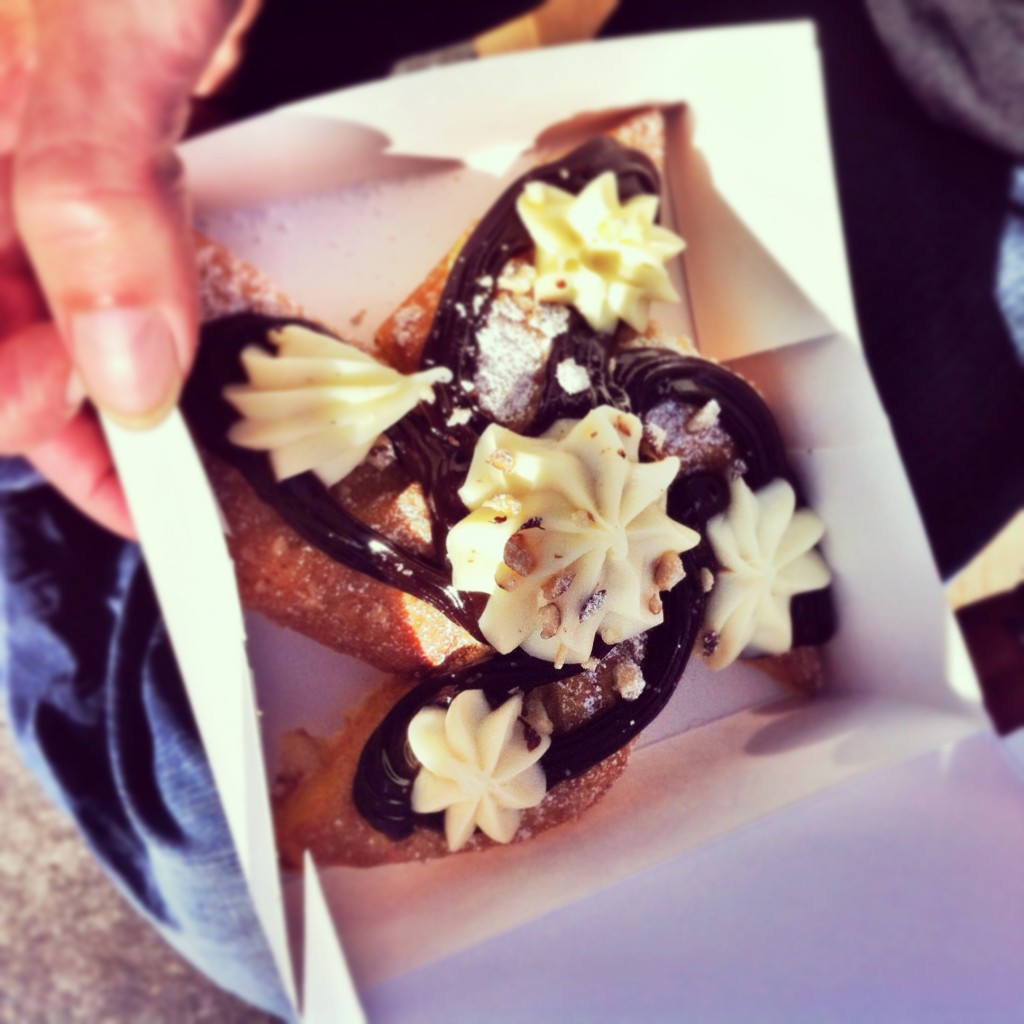 We got to Seattle too early to check in, so we explored and happened up on Piroshky Piroshky while walking around Pike Place Market. I had read about this little spot about a month previous, so I knew the smoked salmon pâté piroshky was going to be in our future. There was no line at all and the elusive salmon piroshky? Fresh out of the oven. We devoured it before I could take a picture. Then went back for dessert. This Oscar's Star, featuring sweet dough, sweetened cream cheese, chocolate, and hazelnuts.
Again with the king of hotel-ing.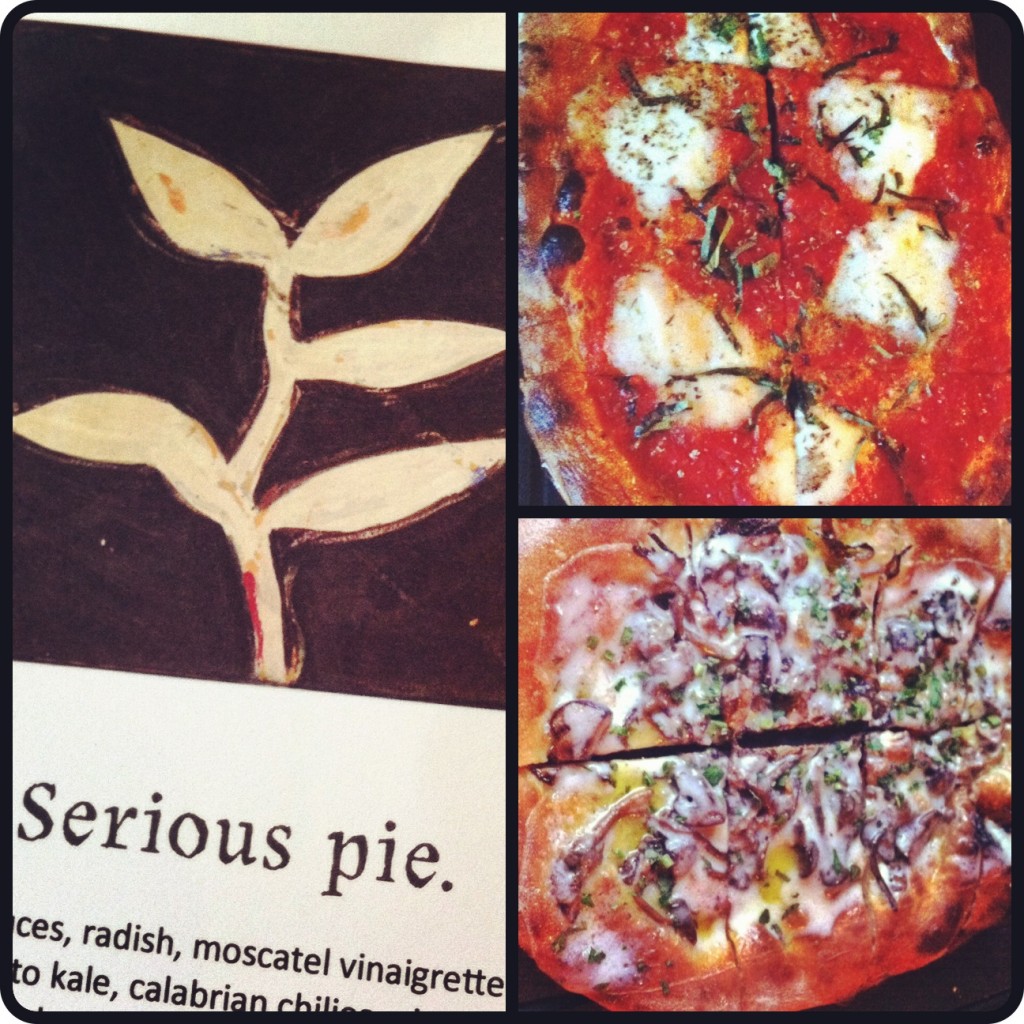 We went to Serious Pie for dinner one night. I think I've turned into a pizza snob over the last couple years… I wasn't impressed with the pizzas considering the prices. We got a buffalo mozzarella, red sauce, fresh basil pie and a roasted seasonal mushroom with truffle cheese pie. The pitcher of Georgetown porter was delicious.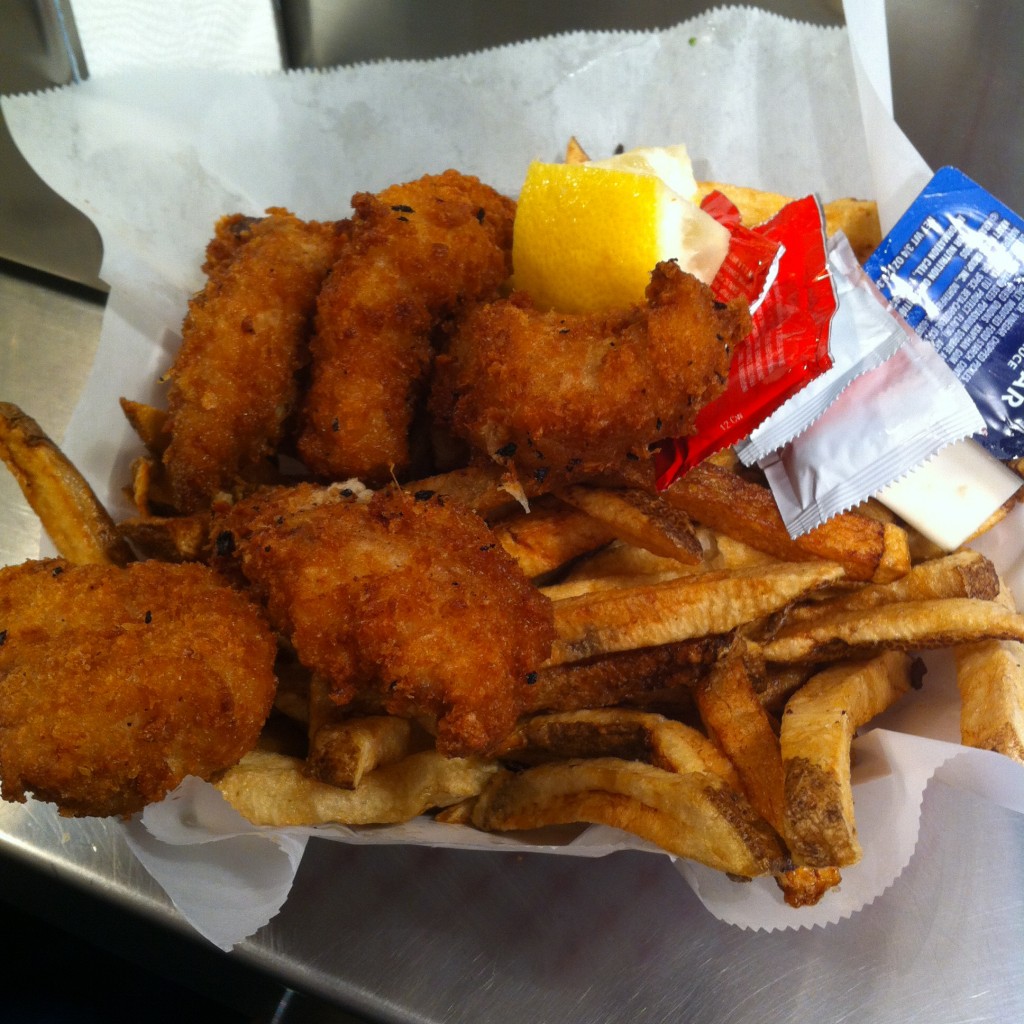 Silas and I shared some fish and chips at the market while Craig was busy with some conference-related working.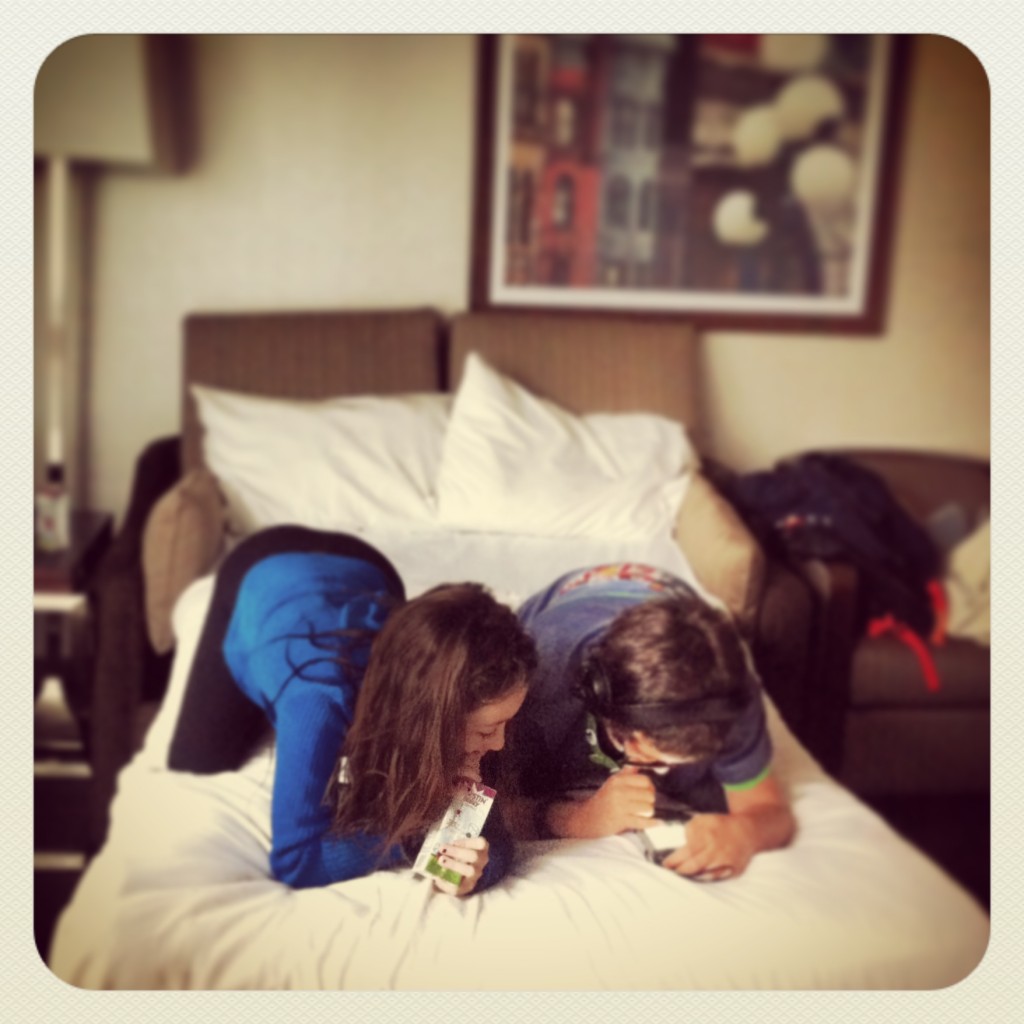 Silas' friend Sydney was up in Washington, too… We managed to get the kids together for an out-of-town play date.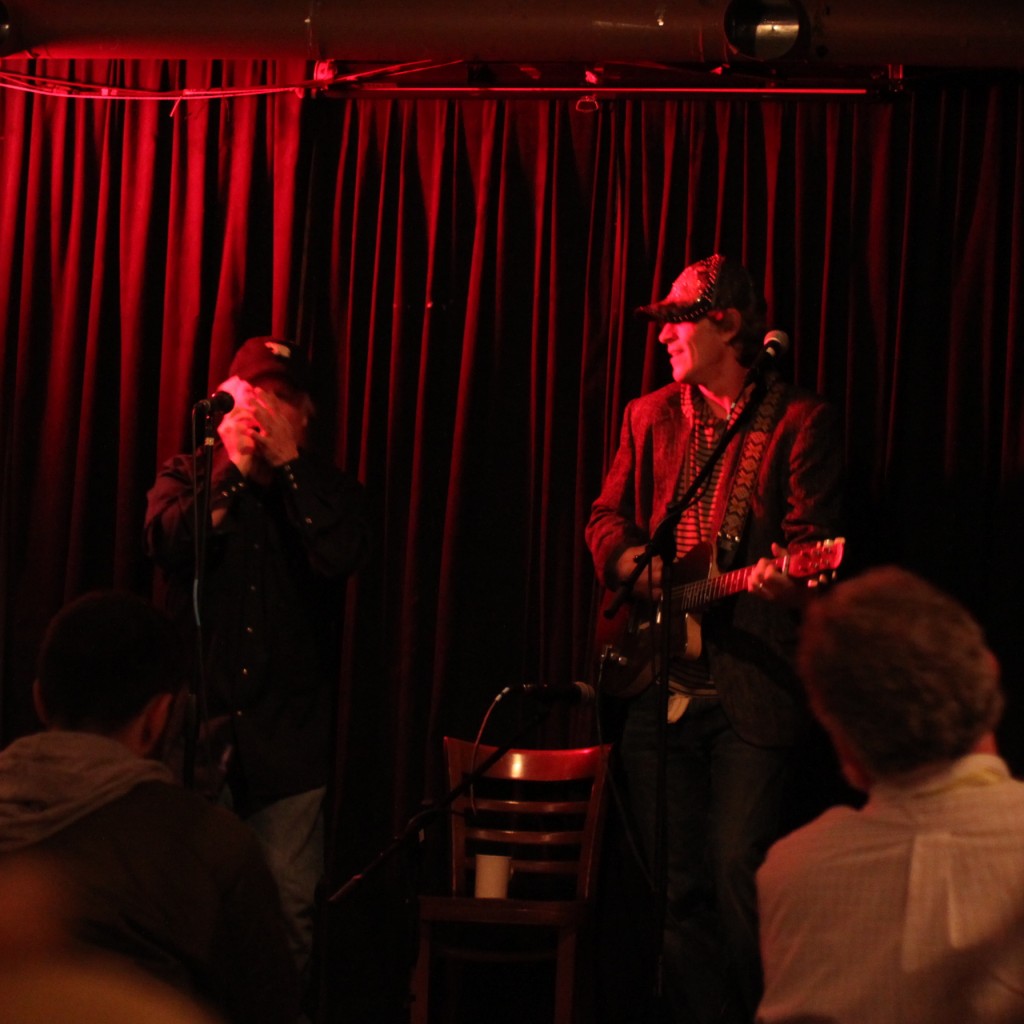 One of the off-site conference events was Writers Who Play, which features a number of writers who also happen to be musicians. My husband has joined this event for a number of years now. While Syd's mom watched the kids we made it into a quick date night.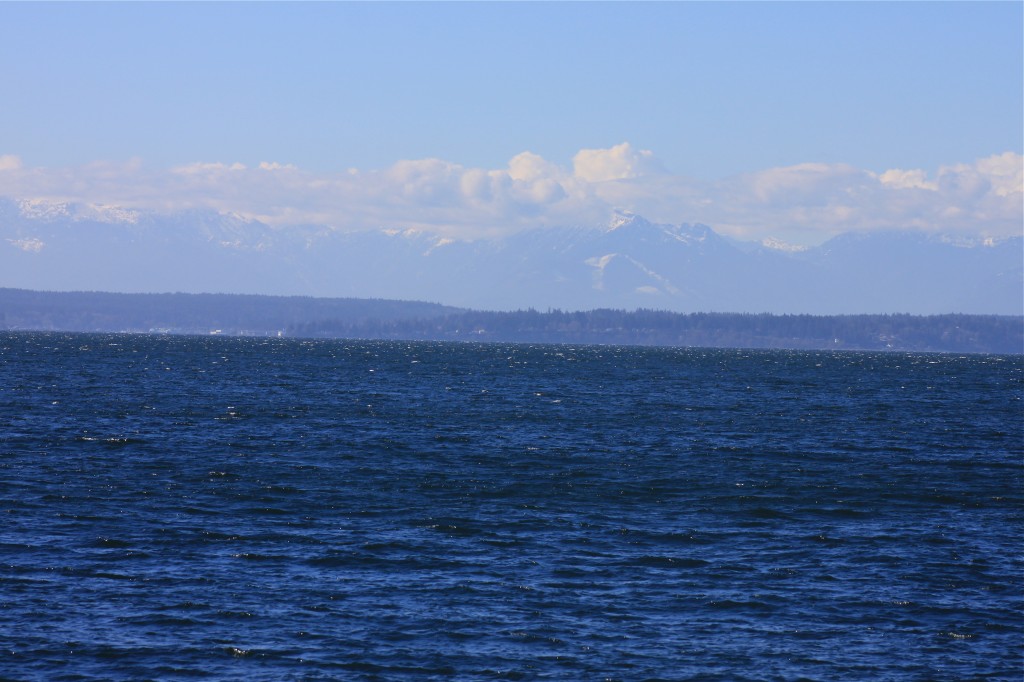 The Seattle waterfront and a moment of silence and reflection for Leo, whose life was being celebrated back in Oregon within those moments.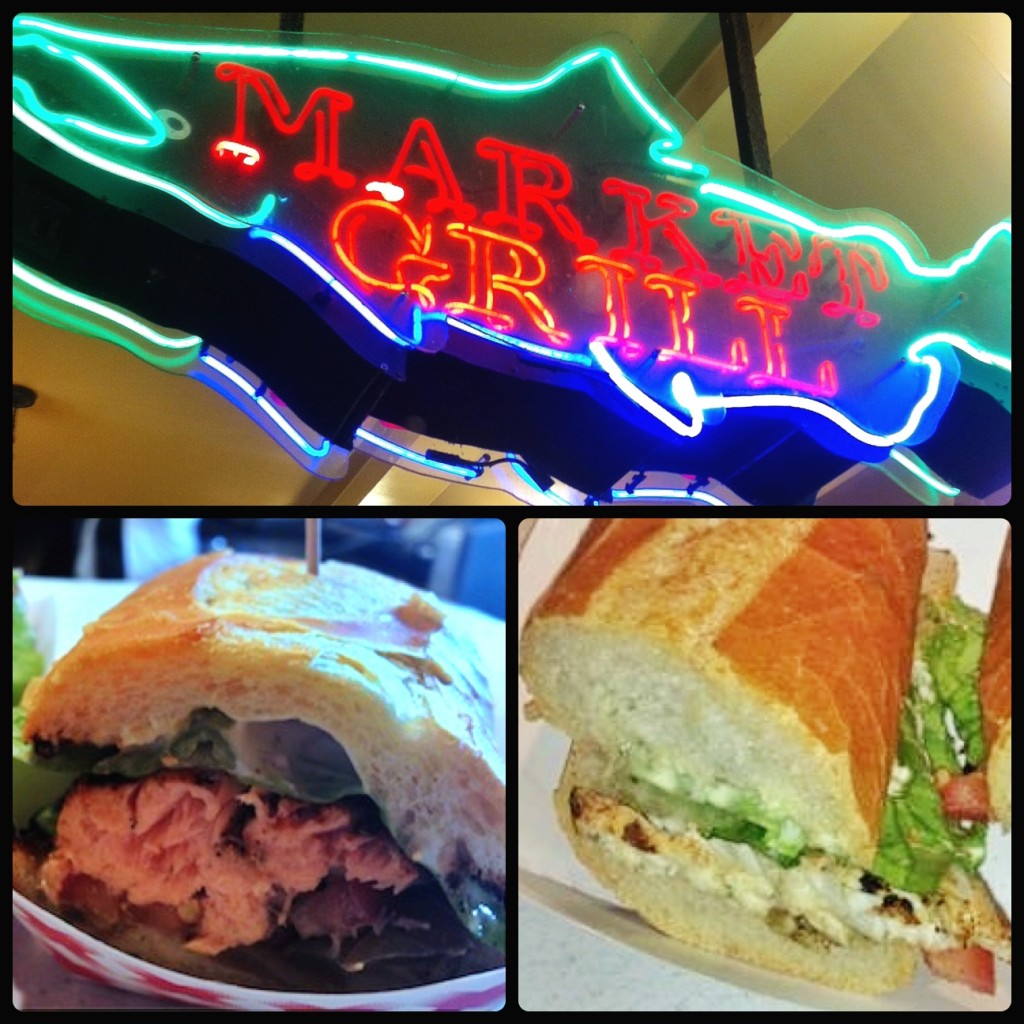 Although we had an 8 hour drive looming, we spent our last day in Seattle doing things Silas wanted. Our lunch stop was in Pike Place Market as well – Market Grill, where the three of us shared a grilled salmon sandwich and a grilled halibut sandwich. There will be a homemade version of both soon enough…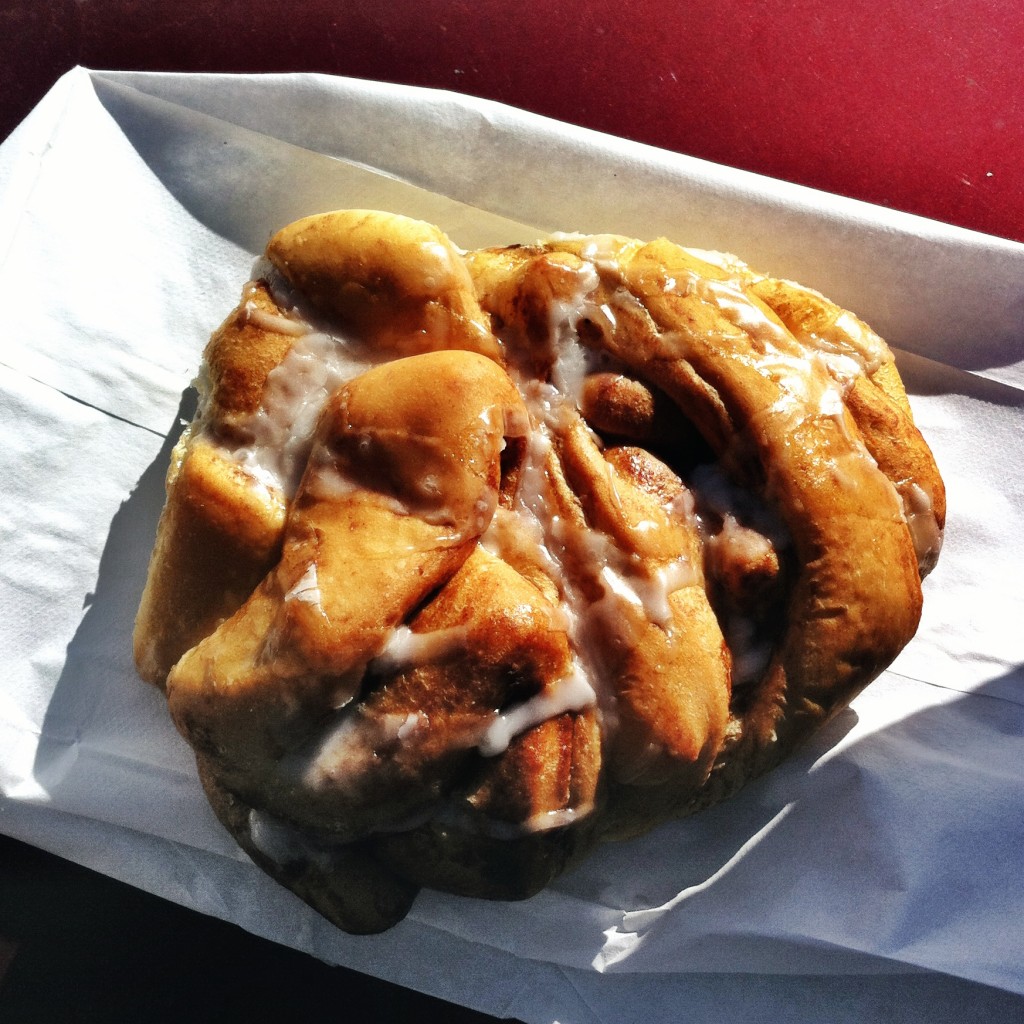 Dessert featured a cinnamon pull apart from Cinnamon Works. This photo is deceiving; that pull-apart bread was bigger than Silas' face.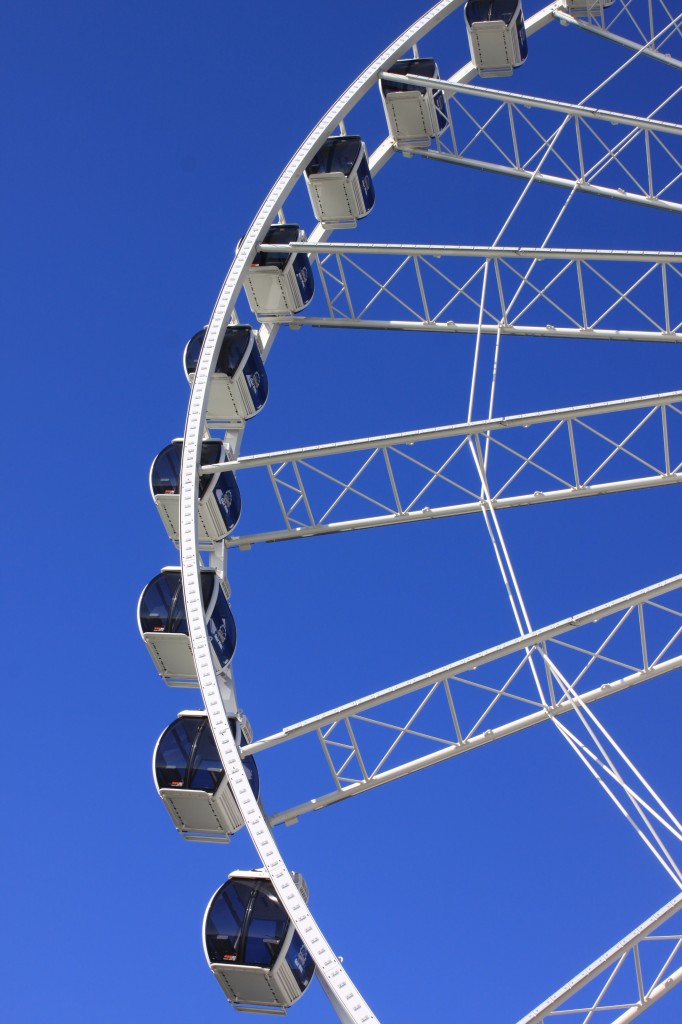 Mr. Silas Henry also requested a ferris wheel ride before leaving Seattle. Good thing his papa would ride with him, because you will certainly not find me on any ferris wheel.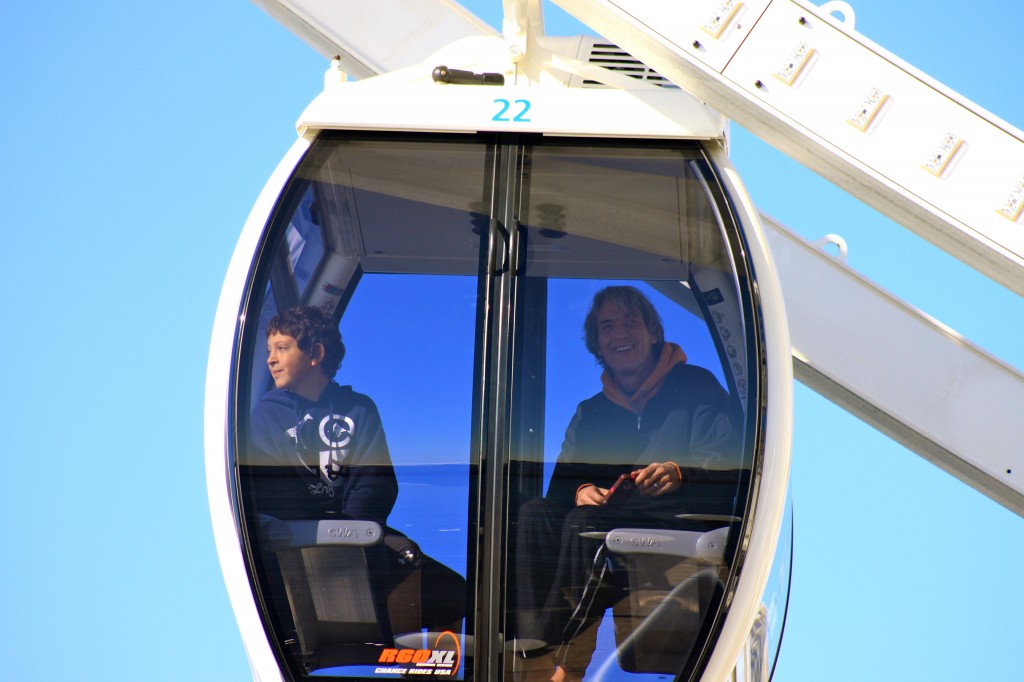 Again, no Julie up in that little box… ever.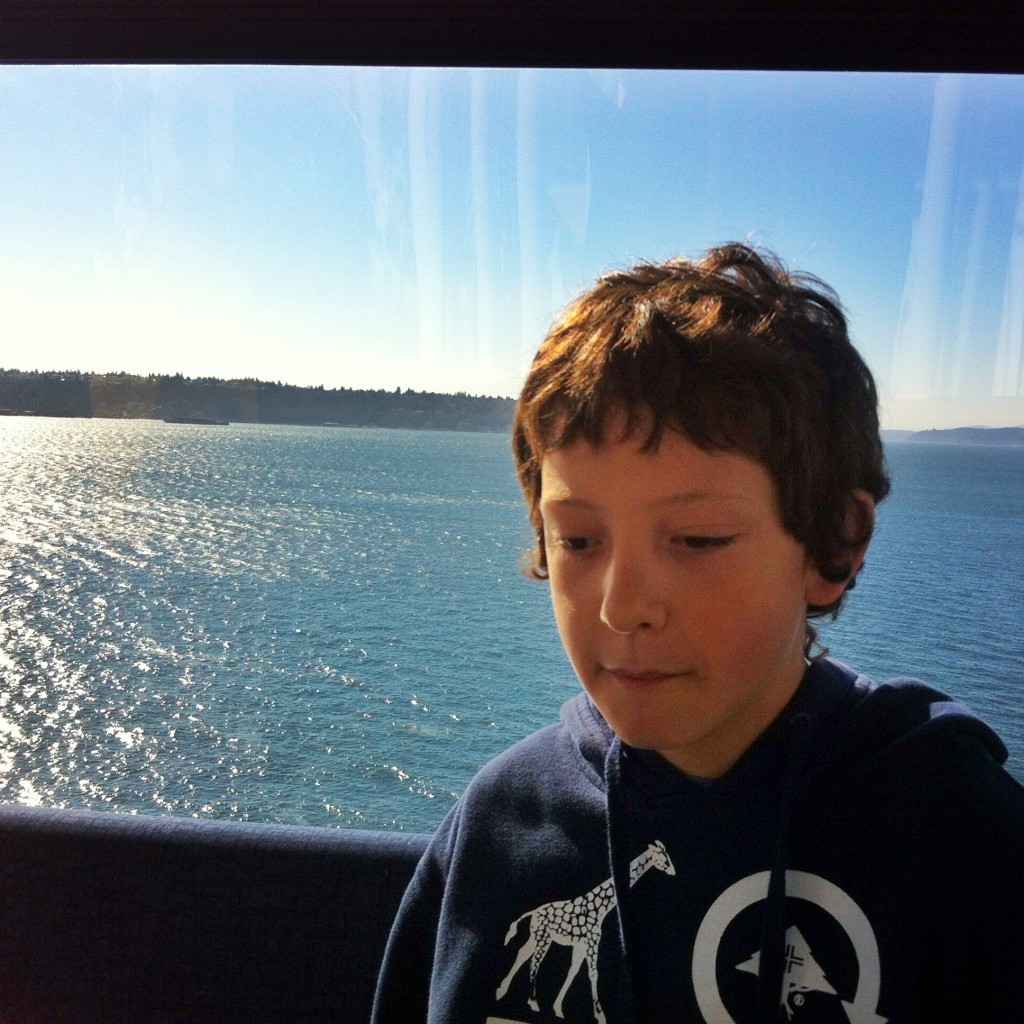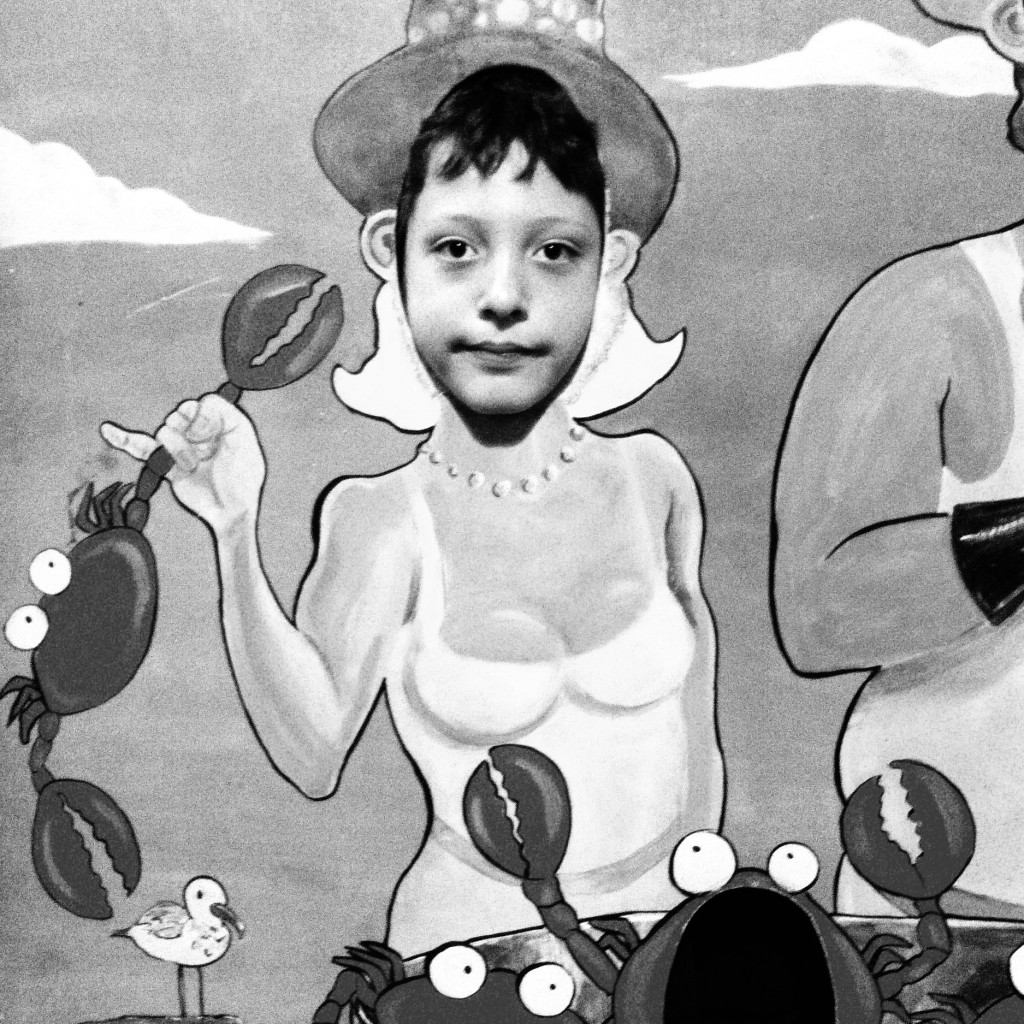 He he he.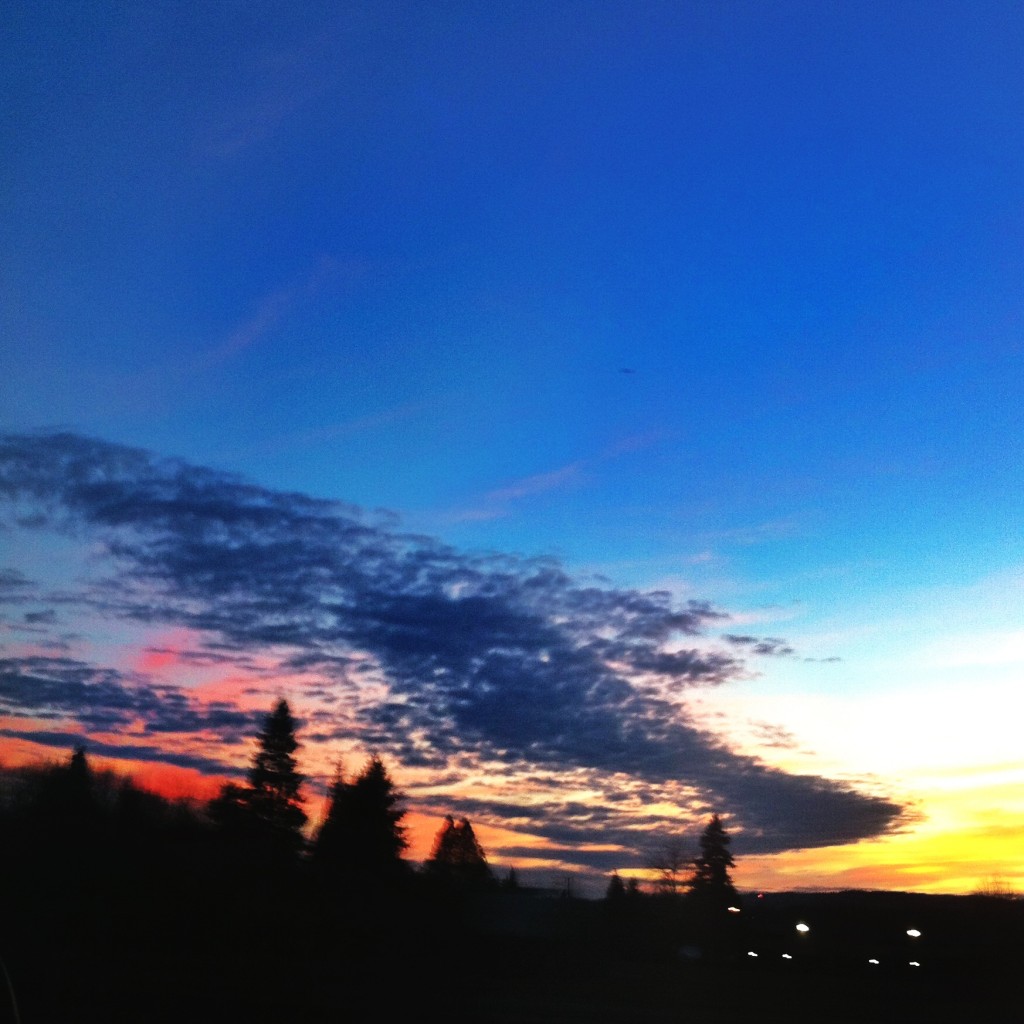 Sunset ala I-5, southbound.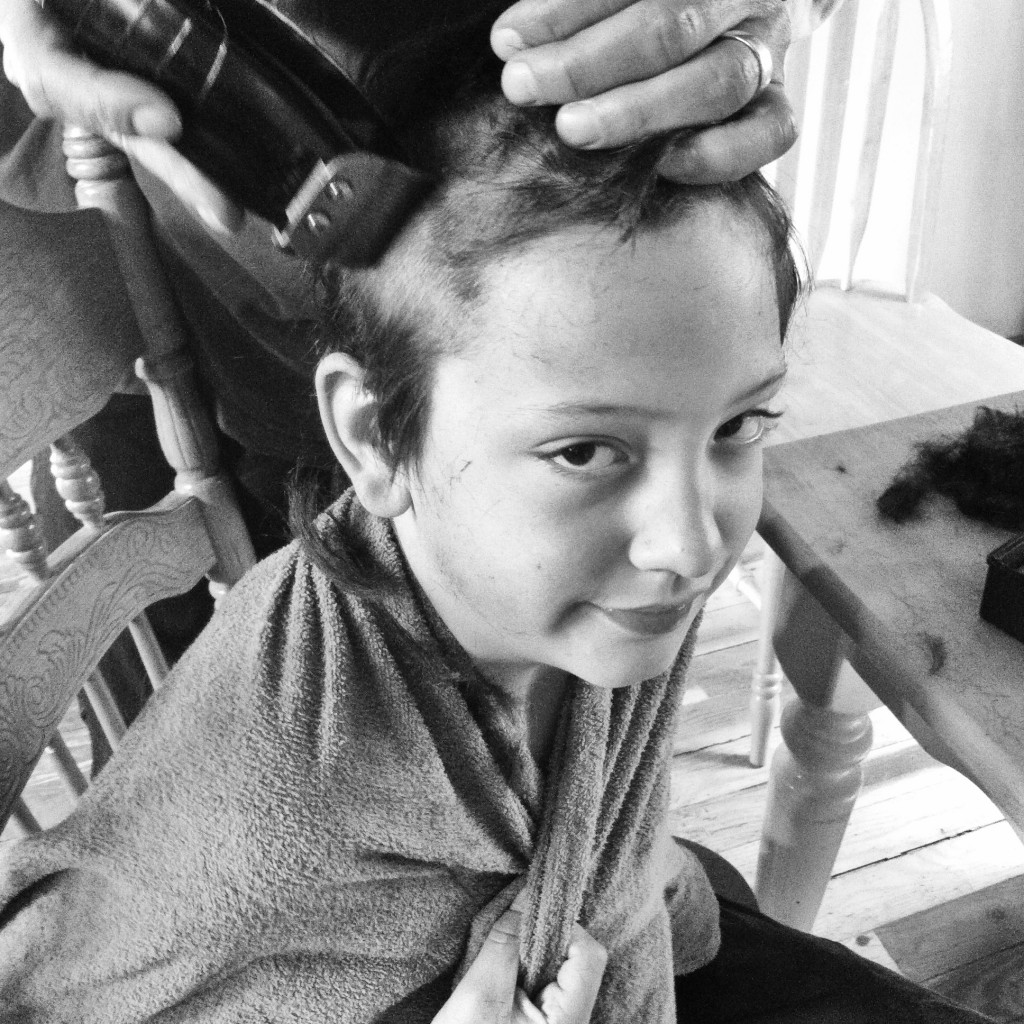 Some of the swag we picked up at AWP included sweatbands from some literary press. Silas insisted he needed his hair buzzed short before his last basketball game… specifically so he could wear said sweatband.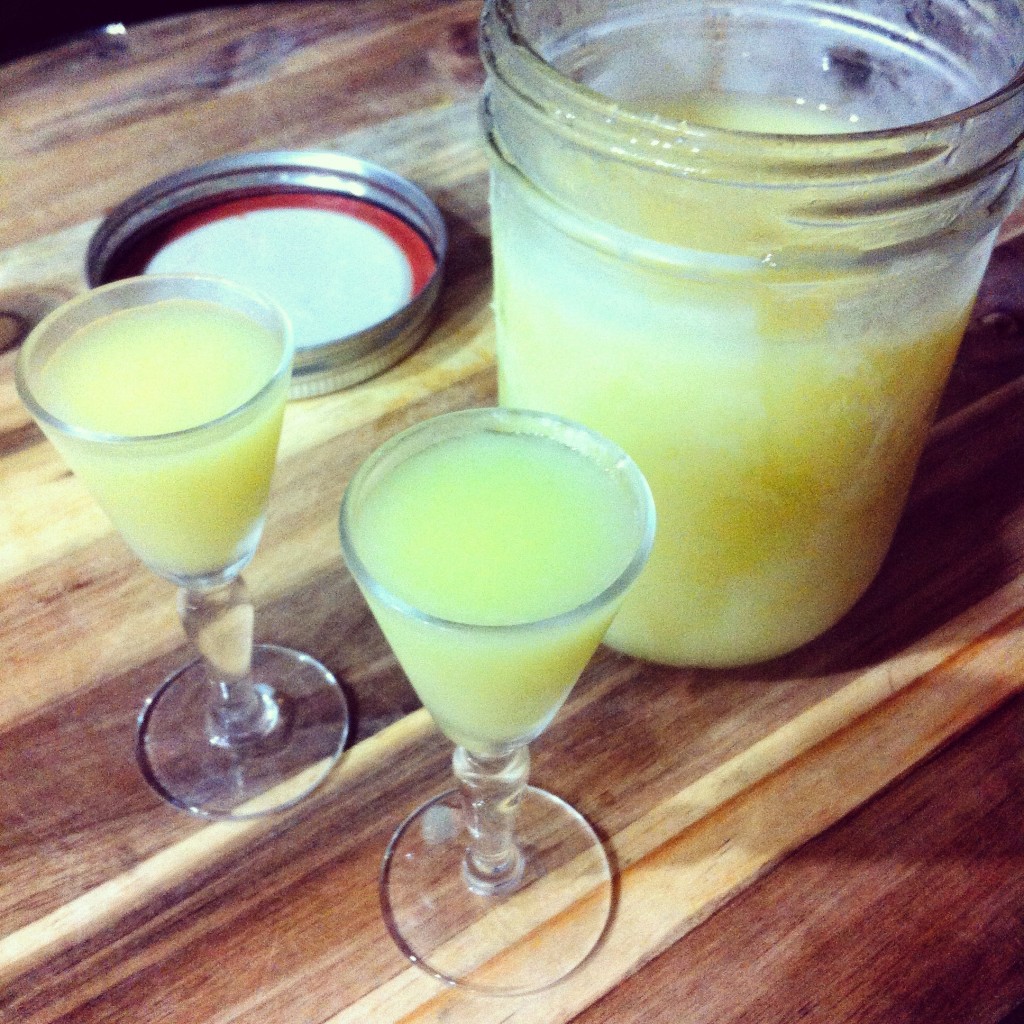 I started a batch of limoncello the day Leo passed away.  Technically I should've waited until next Wednesday to add the simple syrup, but I finished it a handful of days early so we could share it with his family after the second memorial service yesterday. I have a feeling he'd understand the necessity and knows it was out of love.