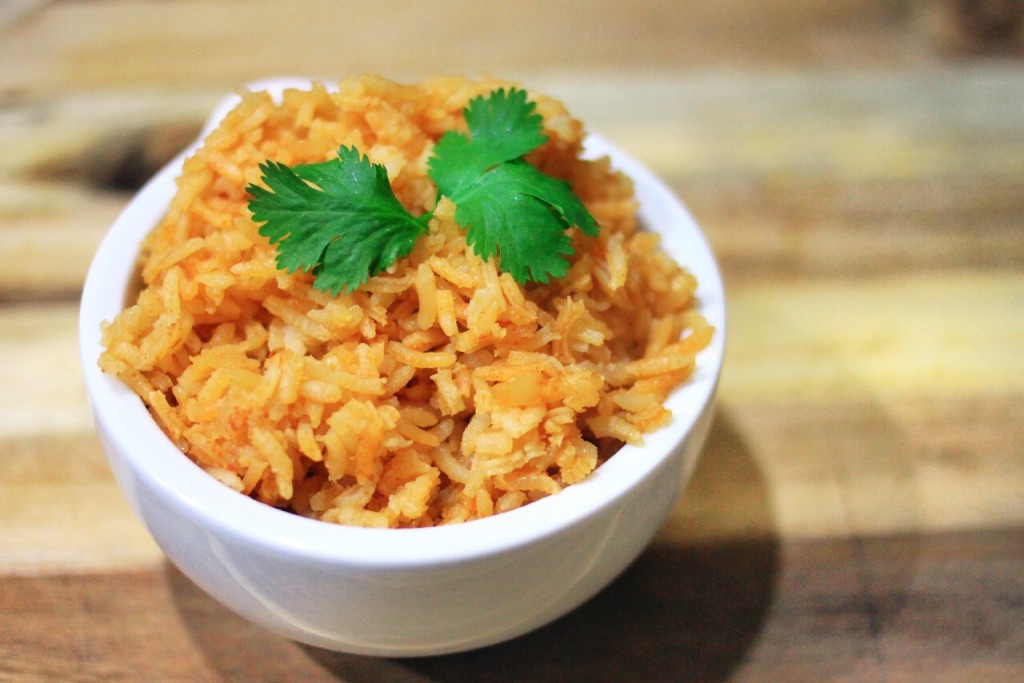 When I was growing up, we had rice almost every night. Steamed, slightly sticky, white rice. Even if we weren't going to eat it, there was a pot of these little sticky grains cooked to add into dog food. Seeing as I grew up in Hawaii, that isn't really surprising or uncommon. Rice is inexpensive and filling, plus as I have been learning, lends a good amount of versatility.
I know that nutritionally, white rice is pretty ridiculous… Regardless, I prefer it to brown rice on most days. We eat a decent amount of Mexican food, typically no less than two meals  of this type each week. That said, there are a lot of bean and rice combinations in my kitchen.
This Spanish red rice is flavorful, easy to put together, and a great accompaniment to enchiladas, filling for tacos and burritos, or great merely paired with a pot of beans!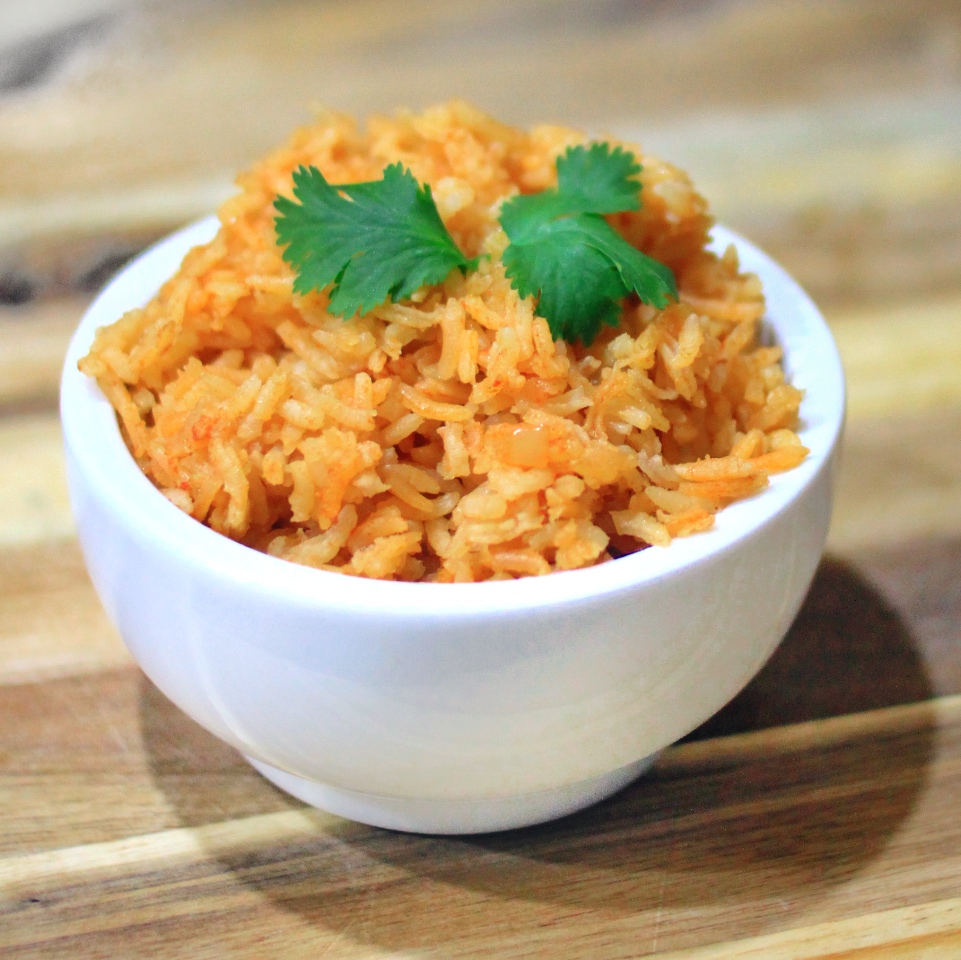 Spanish Red Rice
Ingredients:
1 tablespoon oil
half a small yellow onion, diced (about 1/2-cup)
1 1/4 cups long grain white rice
1/4 teaspoon ground cumin
1/4 teaspoon ground coriander
1/2 teaspoon dried oregano
2 tablespoons tomato paste
2 1/2 cups No-Chicken or vegetable broth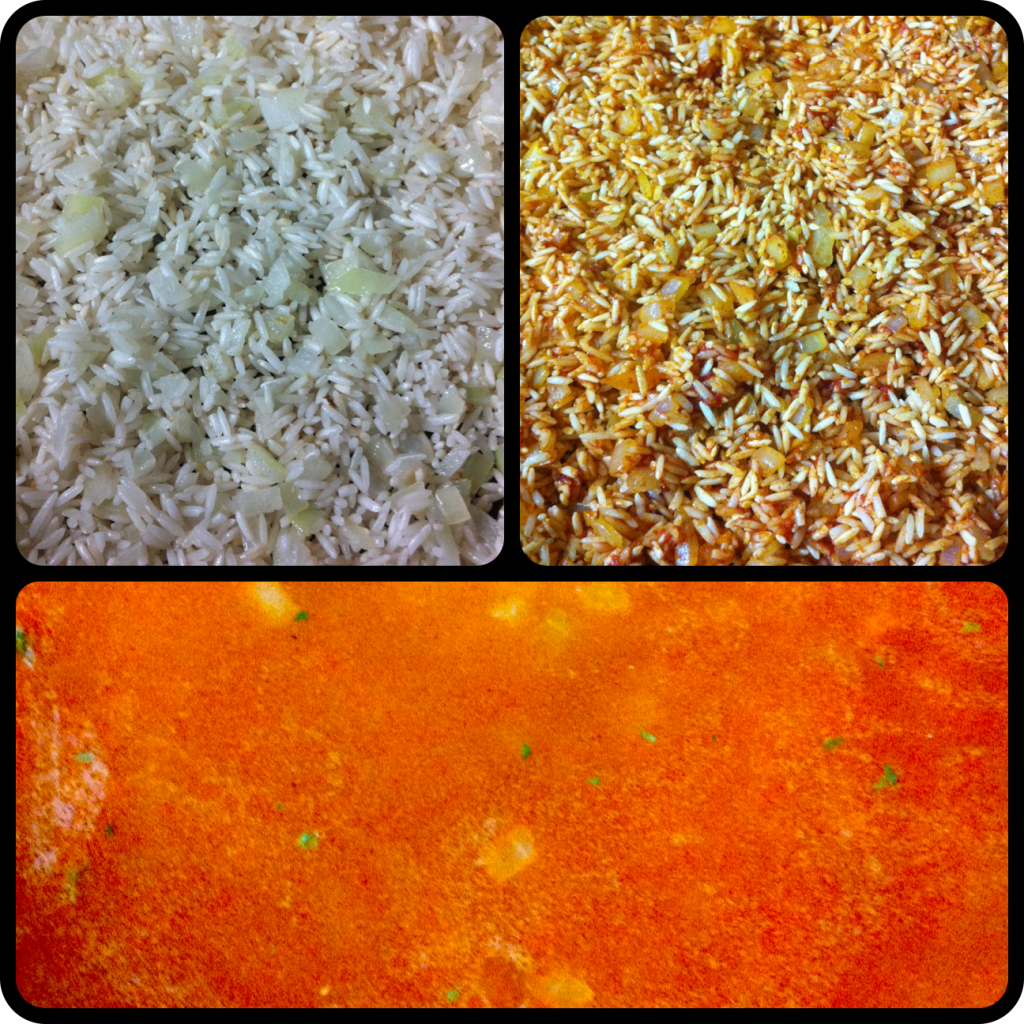 Directions:
In a sauté pan with a lid, heat the oil over medium-high heat. Add the onion, cooking until it becomes translucent. Add the rice, stirring to coat with the oil. Continue stirring, cooking the rice until it goes from translucent to chalky-white in color (5-10 minutes).
Stir in the spices and tomato paste, until all of the rice grains are coated with the tomato paste.
Carefully pour in the broth, in a steady stream. It will bubble up as soon as it touches the pan. Stir, then cover the pan. Reduce the heat to low. Cook, covered, until the liquid is completely absorbed (about 25 minutes).
Uncover, fluff with a fork, and serve hot.