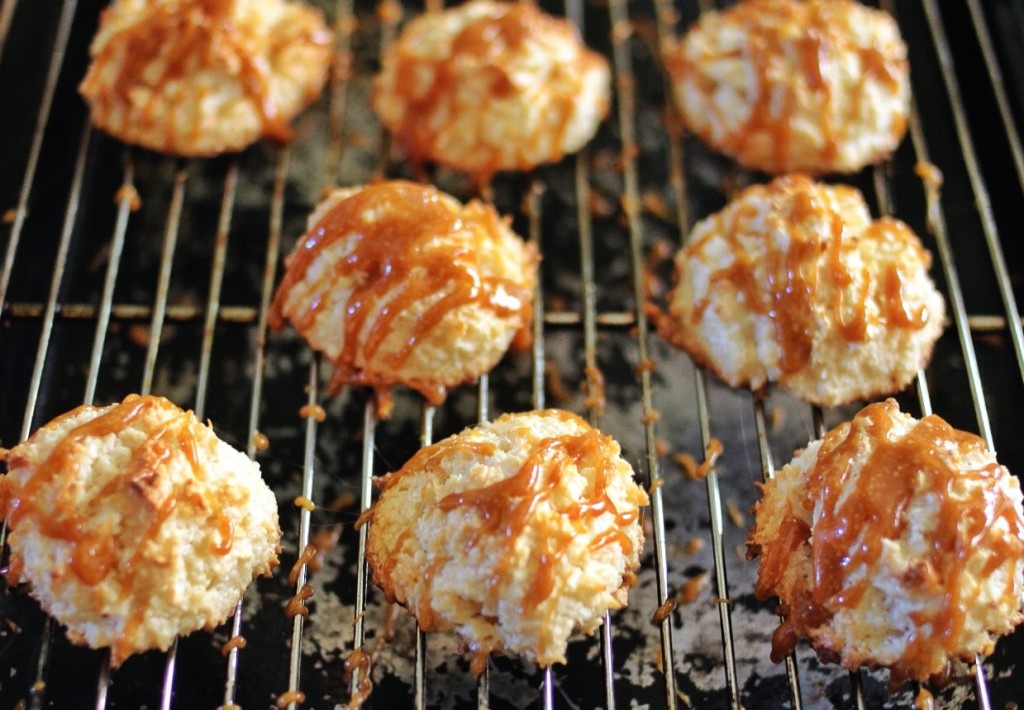 There are some things about where I grew up that I miss incredibly much, often. The ocean, for one… the way I could wander in and around it barefoot, in a swimsuit, sandy salt water hair strewn all over the place. The constant warmth and sunshine that balances with the tradewinds and island breezes off the water. The fresh produce everywhere. Mangoes, lychee, apple bananas, guavas, mountain apples, papayas, lilikoi…
There are two types of produce I took for granted as a kid though. First off, avocados. They grew in abundance throughout our backyard. So many, growing so rapidly, and I despised them. The other? Fresh coconut. Any kind of coconut, really. Fresh, dried, shredded, sweetened, coconut water… I remember hacking off the husks from fresh coconuts, then taking a hammer and nail to pierce the "eyes" of the seed, then finally cracking open the coconut and being horribly disappointed by my own distaste for the actual coconut flavored insides.
Of course now, at the ripe old age of twenty-eight and thousands of miles away from the island I grew up, I have learned to appreciate both avocados and coconuts. Purchasing either of these things breaks my heart every time. They're expensive, as neither is native to where I live. Regardless, I almost always have avocados on hand. And most certainly we have some kind of coconut on hand – be it shredded coconut, coconut water I love to add into smoothies or drink plain, coconut oil, coconut flour…
It's a good thing I do keep shredded coconut in our pantry because when I saw the following recipe I had to make it immediately. There are few recipes that hit me with such urgency, but these cookies demanded attention. With such a short ingredient list, these macaroons are not at all intimidating to make, but they are melt-in-your-mouth delicious and decadent at the same time.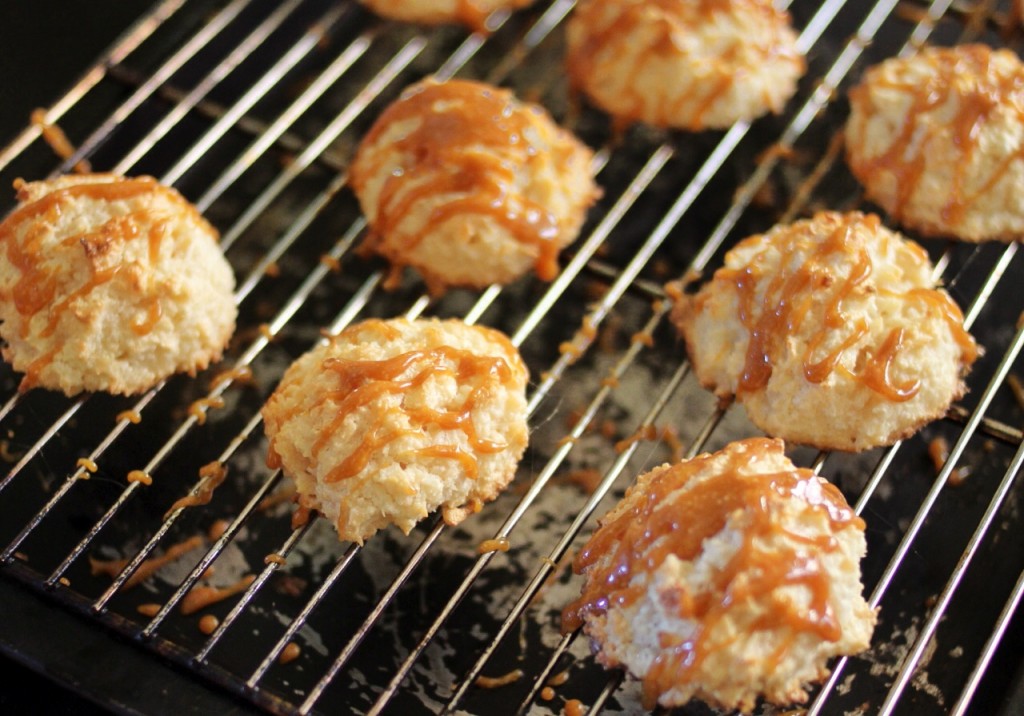 Salted Caramel Macaroons

Recipe slightly adapted from Tracy Shutterbean.
Yields about 12 macaroons
Ingredients:
3/4 cup sweetened condensed milk
3/4 teaspoon vanilla extract
1 2/3 cups sweetened shredded coconut
1 large egg white
1/8 teaspoon sea salt
1/4 cup granulated sugar
1/2 teaspoon sea salt
1 tablespoon unsalted butter
Directions:
Preheat your oven to 350 degrees F, placing a rack in the center of the oven. Line a baking sheet with parchment paper.
In a large bowl, mix the sweetened condensed milk and vanilla together. Slowly stir in the shredded coconut, mixing until well combined.
Add the egg white and 1/8 teaspoon of salt to a small bowl (or your stand mixer bowl if you're using it to whip the egg white) and whip on medium-high until very stiff peaks form (about 2 minutes).
Use a rubber spatula to gently fold the egg whites in with the coconut mixture. Using a spoon, form the mixture into balls approximately 1 1/2 inches in diameter then place them on the baking sheet about 1 inch apart.
Place the sheet into the oven to bake for 20-25 minutes. After 20 minutes, start checking for coloring. Look for a light golden color on top, and a nicely tanned color underside.
Remove from the oven leaving the macaroons on the sheet pan until they're cool enough to pull off (3-4 minutes). Transfer macaroons to a cooling rack and let them cool completely.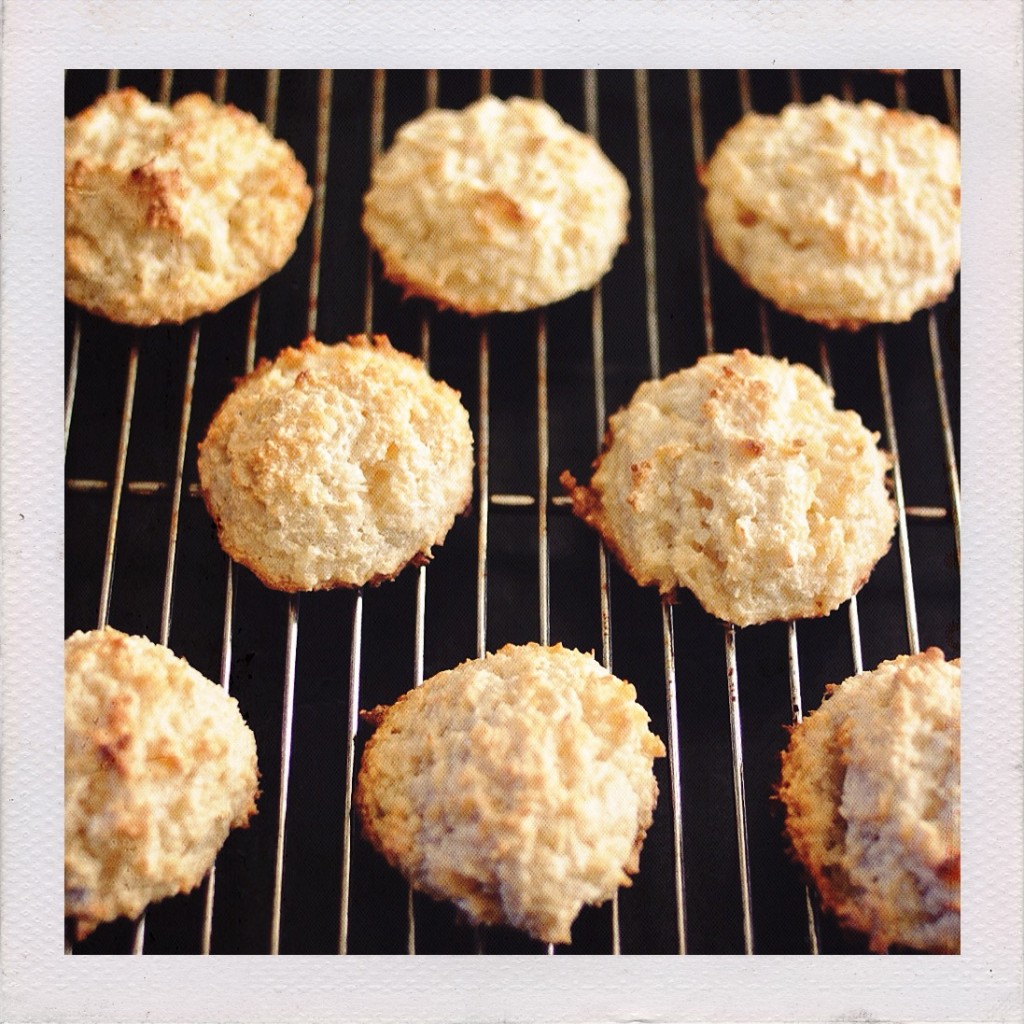 While the macaroons cool, prepare the caramel.
Place the sugar in a small saucepan over medium heat and don't touch it until the sugar starts to melt. It will turn pale yellow and then start to darken. When it just starts to darken, start stirring carefully but rapidly to fully distribute any unmelted sugar throughout the pot. Keep stirring, as the sugar will easily burn. Stir until all the sugar is melted and there are no lumps. Turn the heat down to low and when the sugar has a nice copper color to it, add the butter. Stir in the butter and add the 1/2 teaspoon of salt. Remove the pot from the heat. When the caramel has a golden color to it, remove from the heat. Use a small spoon and drizzle the caramel on top of the macaroons.
The macaroons will keep uncovered for 3 to 5 days, for about 3 weeks in an airtight container in the fridge.