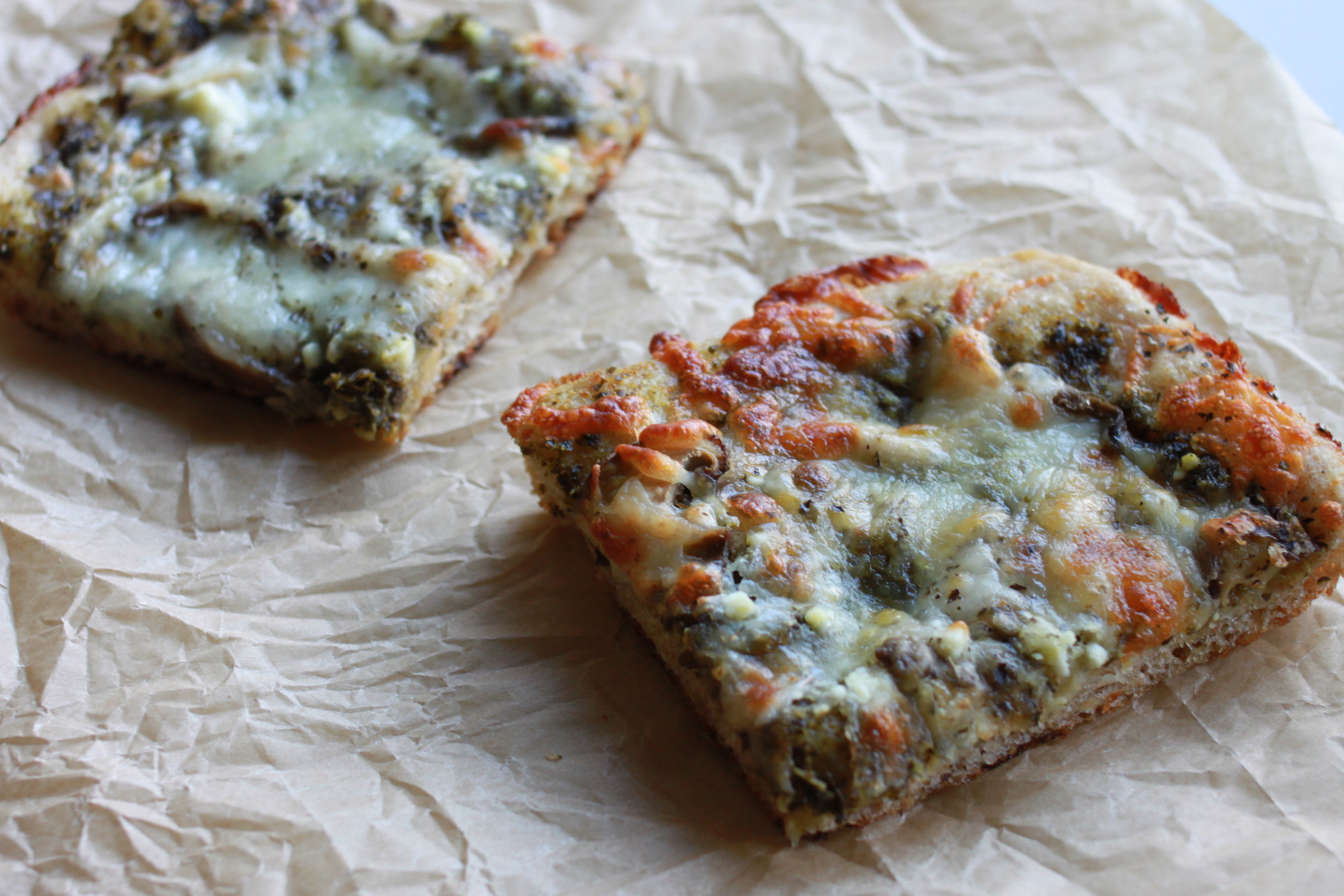 Today is my last day of being 28. Truth be told, it feels like one of those super non-monumental birthdays. 29: it's not quite 30, but far enough from 21 that the need to overindulge feels unnecessary. I prefer a quiet celebration and always have. Last year I requested doughnuts and received a dozen. (I love good old fashioned fried, yeast-risen, glaze doughnuts.) This year, I haven't requested much of anything and am entirely okay with that.
The thing is, I don't feel like I need much of anything. Want? Sure, but non-monumental things, like the laundry to do itself and the dishes, even more so. I'd like sunshine and my body in a body of water. Preferably saltwater. A few cookbooks. My garden to miraculously start dumping out produce.
I would happily enjoy a day in the sunshine followed by bourbon on the rocks and good pizza. Really though, I look forward to no-frills low key hanging out with my husband on the day the kids are officially out of school for the summer. I told him to surprise me, but don't feel like we need to do anything, because I am perfectly content with having a day where I don't have anything to do. ;)
If I had to indulge in one particular pizza for my 29th birthday, it would be the following. While I am no pizza connoisseur, but I will tell you the following pizza crust is dynamite. It's easy and tasty, crisp and soft simultaneously, and the current obsession in our home. And I'll also be the first to tell you that when it comes to mushrooms of any sort, generally I am hesitant at best. Somehow though, when I first made this pizza, I was instantly enamored. Silas has been a fan all along, too, despite his declaration of "I don't really like mushrooms."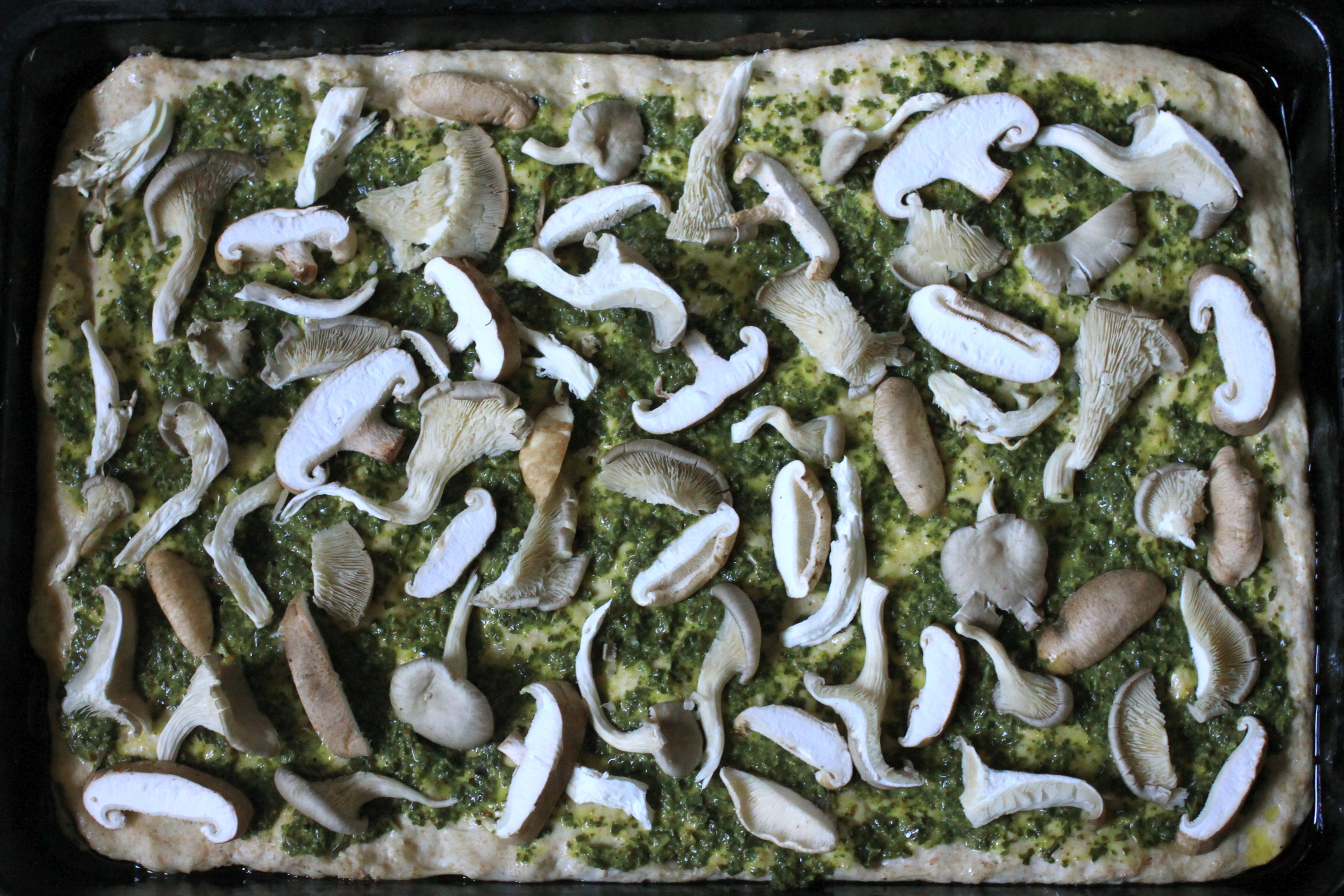 Pesto Mushroom Pizza
Yields one 13×18-inch pizza
Ingredients:
For the dough:
2 cups plus 2 tablespoons all-purpose flour
1 1/4 teaspoons active dry yeast
1/4 teaspoon salt
1/4 teaspoon sugar
3/4 cup warm water
olive oil for pan
For the pizza:
5 fresh shiitake mushrooms, sliced into thin strips
1/4 pound oyster mushrooms, sliced into bite-size pieces
3 ounces pesto (fresh or store-bought)
8 ounces shredded mozzarella
2 tablespoons crumbled feta cheese
1/2 teaspoon sea salt
1/2 teaspoon granulated garlic
1/2 teaspoon fresh ground black pepper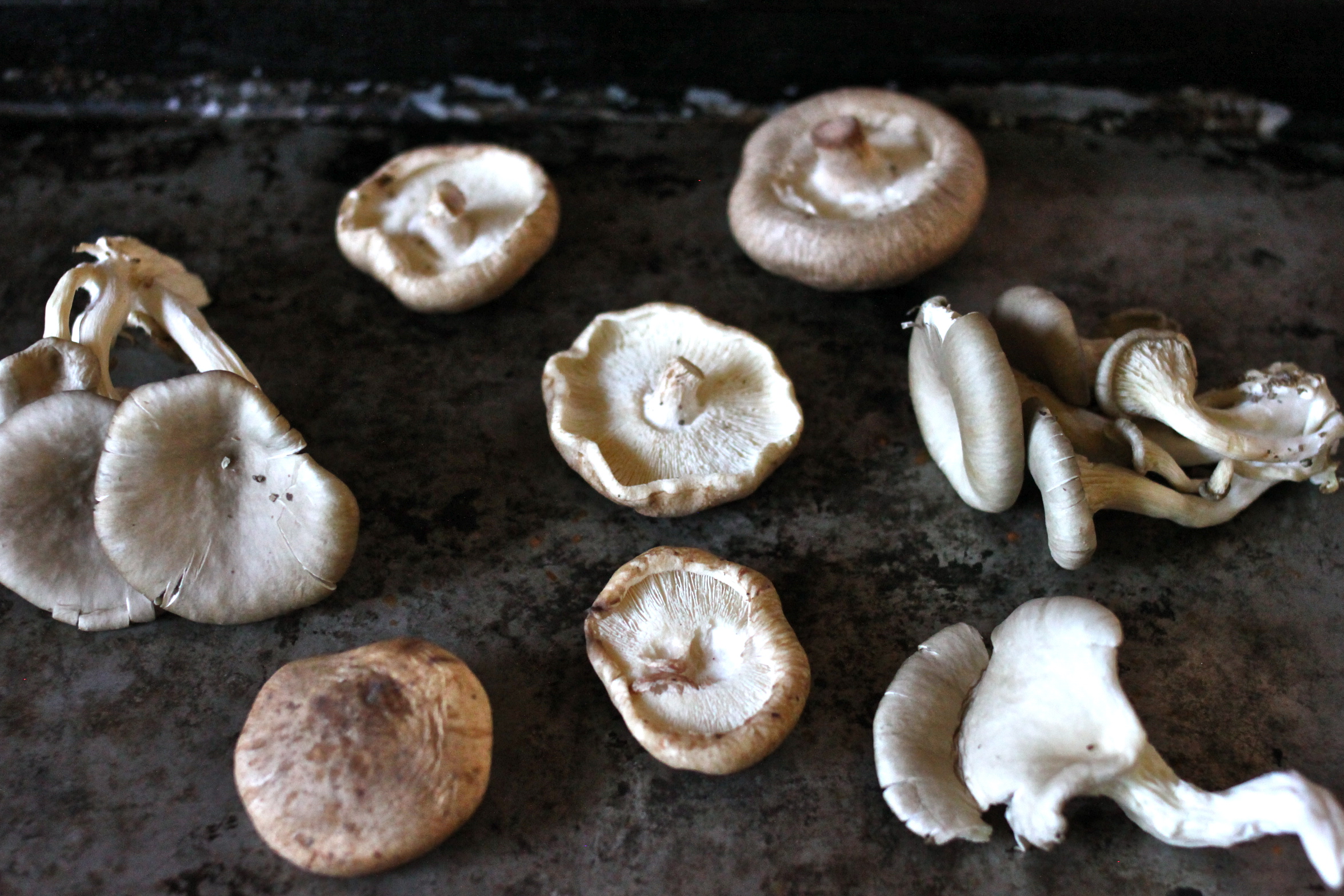 Directions:
Stir together the flour, yeast, salt and sugar in bowl. Add the water, then use a spoon or your hands to mix everything together until blended into a ball of dough (this should take no more than a few minutes).
Cover the dough and let it rise at room temperature for about 2 hours. It may be slightly less than doubled in size.
Once the dough has risen, preheat your oven to 500 degrees F. Generously oil a 13×18-inch pan with olive oil. Dump the dough onto a lightly floured surface. Generously oil a 13×18 inch rimmed baking sheet with a good quality olive oil. Gently place a ball of dough on the pan, stretching and pressing it out toward the edges. If it springs back wait five minutes and then continue. The dough is very thin. If it tears, simply pinch it back together.
Spread the pesto evenly over the dough. Arrange the sliced mushrooms around the pesto evenly. Sprinkle the top with the mozzarella, feta, salt, garlic, and pepper. Bake for 18-20 minutes until the edges are slightly charred. Let the pizza cool for 5 minutes, then cut into 12 squares. Serve immediately or at room temperature.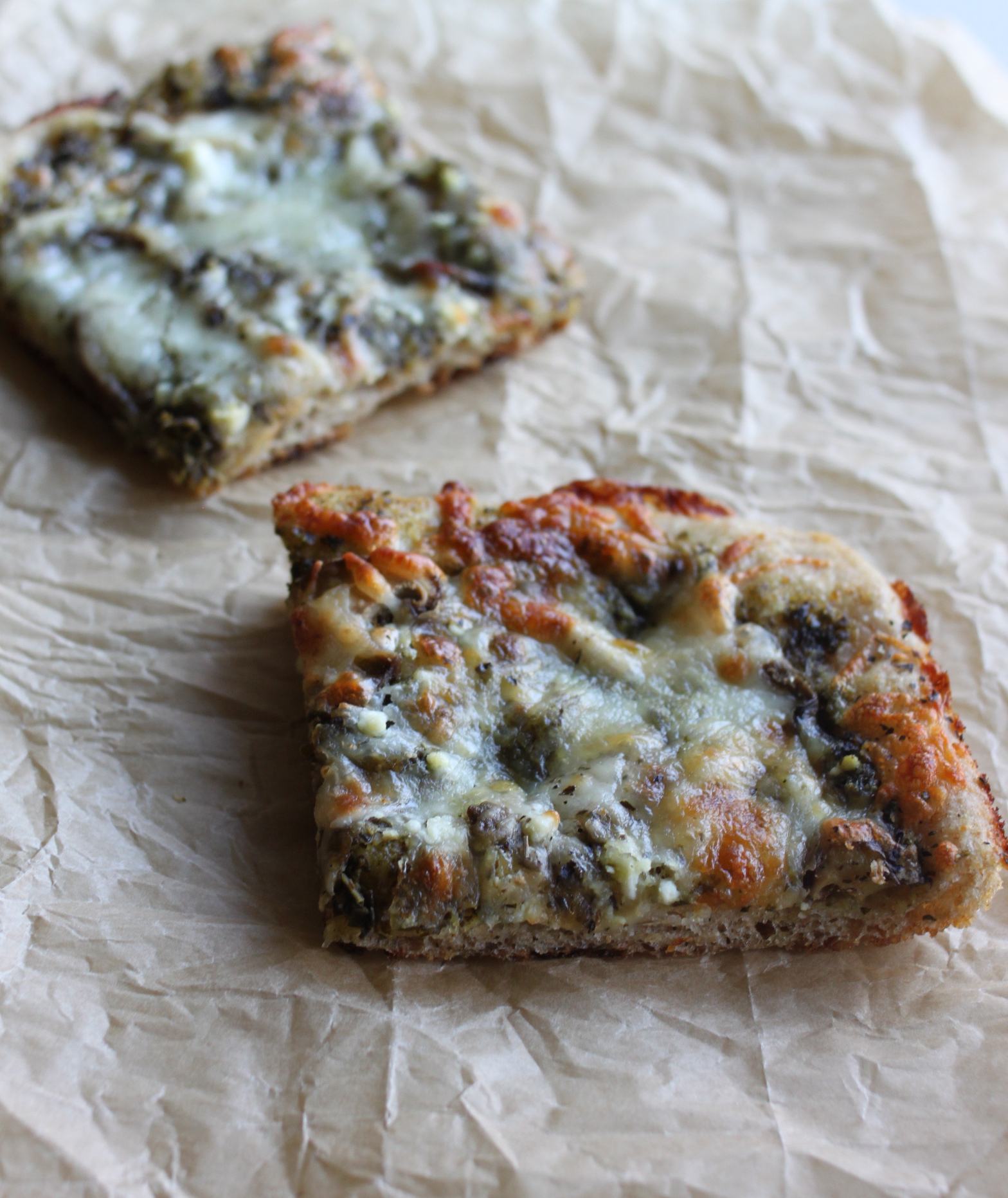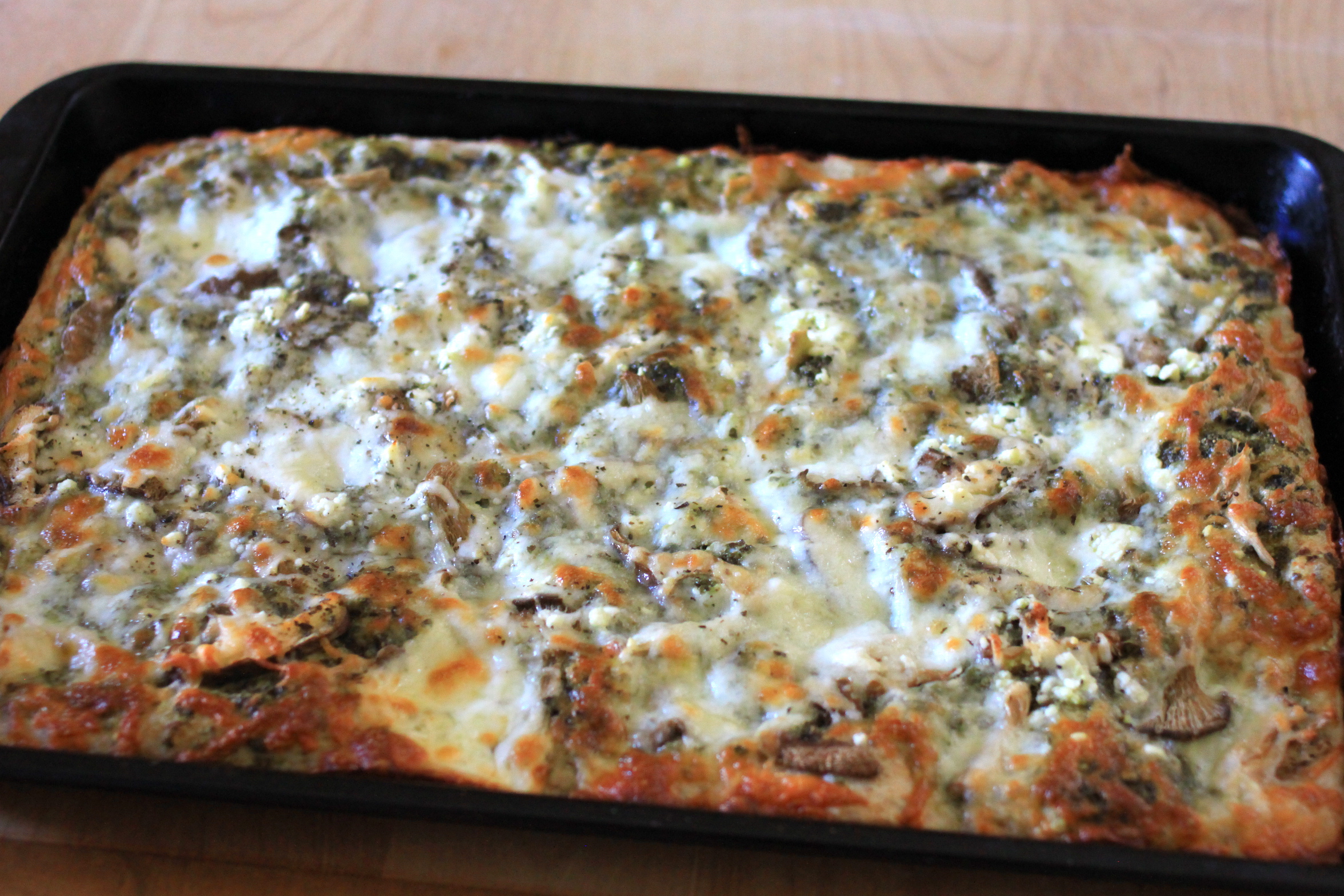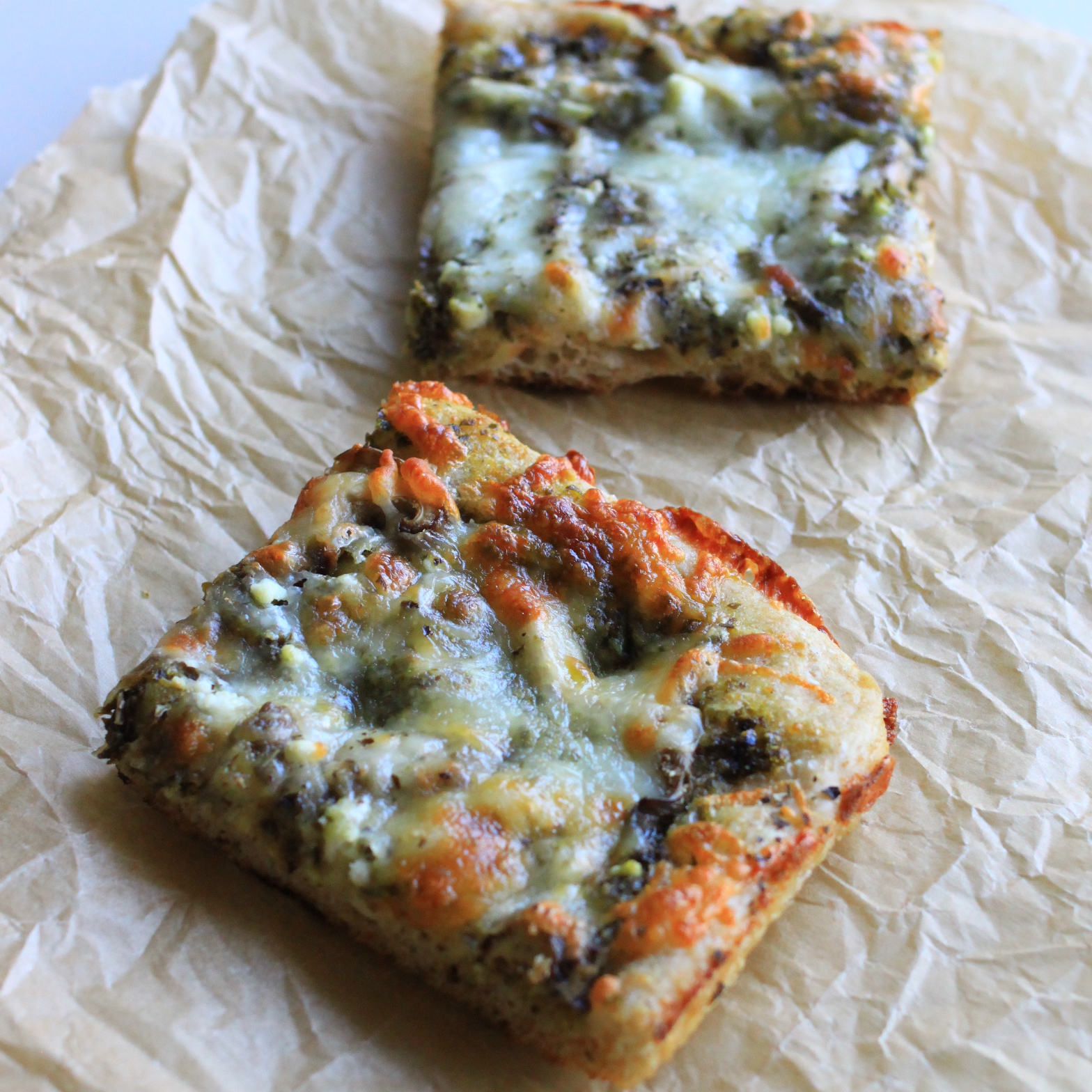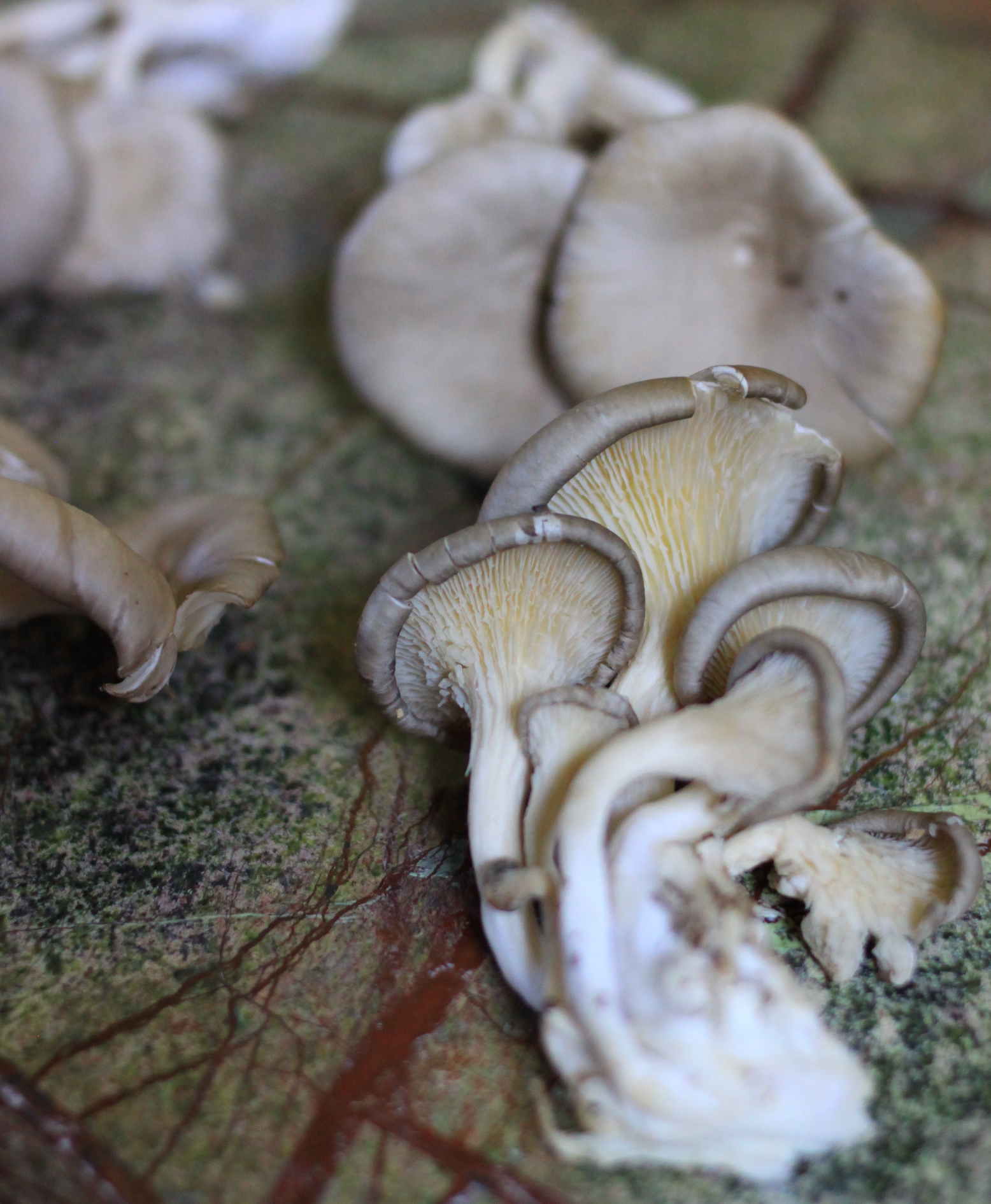 Please follow and like us: