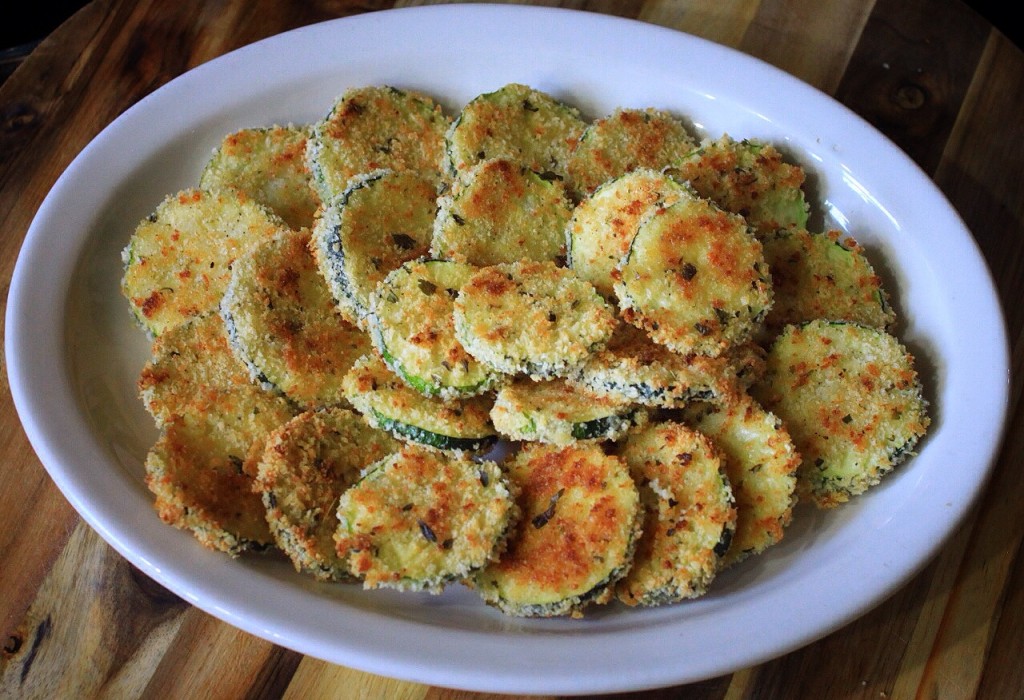 For first-time gardeners, or the hesitant gardener, there is always the zucchini plant. It takes a mere single plant to happily satisfy a small family's cravings through the growing season. Last year I made the mistake of planting four zucchini plants in my tiny garden… the result was a LOT of green zucchini, yellow summer squash, and crookneck squash… And a near hatred for every variety after eating them so frequently.
This year I planted two plants: one green zucchini and one yellow zucchini. Both have been steadily producing for the last month and a half. When I first made the following zucchini it was on a whim, because I wanted some kind of veggie side dish to go with dinner. My husband happily exclaimed that this was his new favorite, and only favorite, way to willingly eat zucchini. The next time I made them, both kids thoroughly ate much more than their share.
I love that these zucchinis can be eaten as is, dipped into your preferred sauces (ranch and barbeque have both been happily tested around here), or as I'm going to use them tomorrow — turned into a layered zucchini parmesan. Cut them lengthwise and make zucchini fries if you want. Those are also good.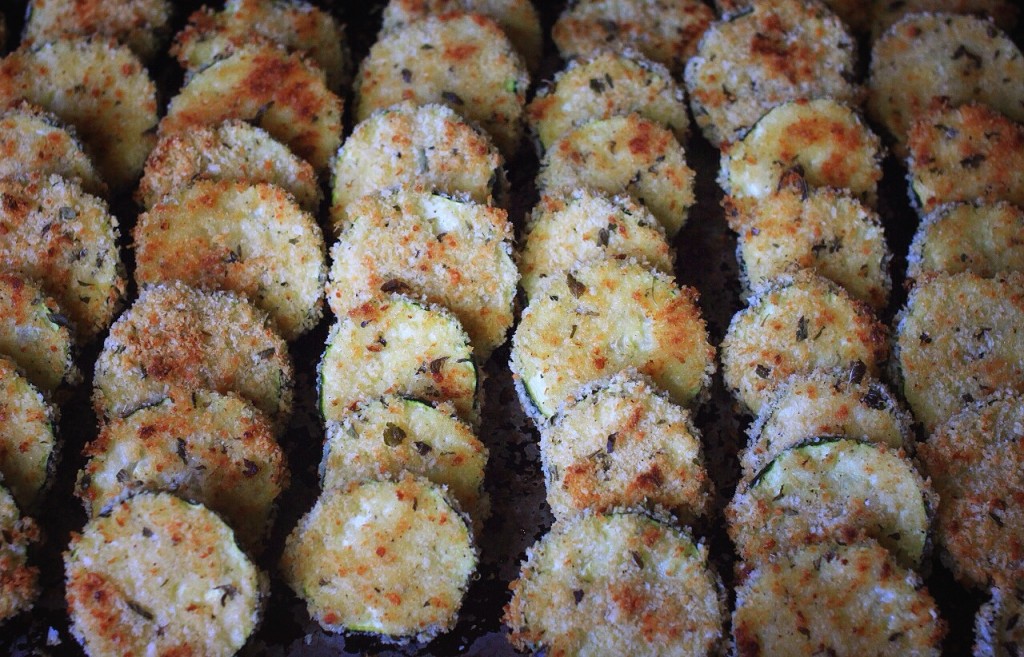 Crispy Baked Parmesan Zucchini
As an appetizer or side dish, easily feeds 6-8 folks.
Ingredients:
2 large zucchini, sliced into 1/4-inch rounds*
2 eggs, lightly beaten
1/4 cup buttermilk
1/2 teaspoon salt
1/2 teaspoon ground black pepper
1 3/4 cups panko breadcrumbs
1/4 cup parmesan cheese
1 tablespoon granulated garlic
1 tablespoon dried oregano
1 tablespoon dried basil
1 teaspoon salt
1/2 teaspoon ground black pepper
canola oil
*You can also use this recipe to make zucchini fries. Simply cut the zucchini into sticks about 3″ long and 1/2″ wide.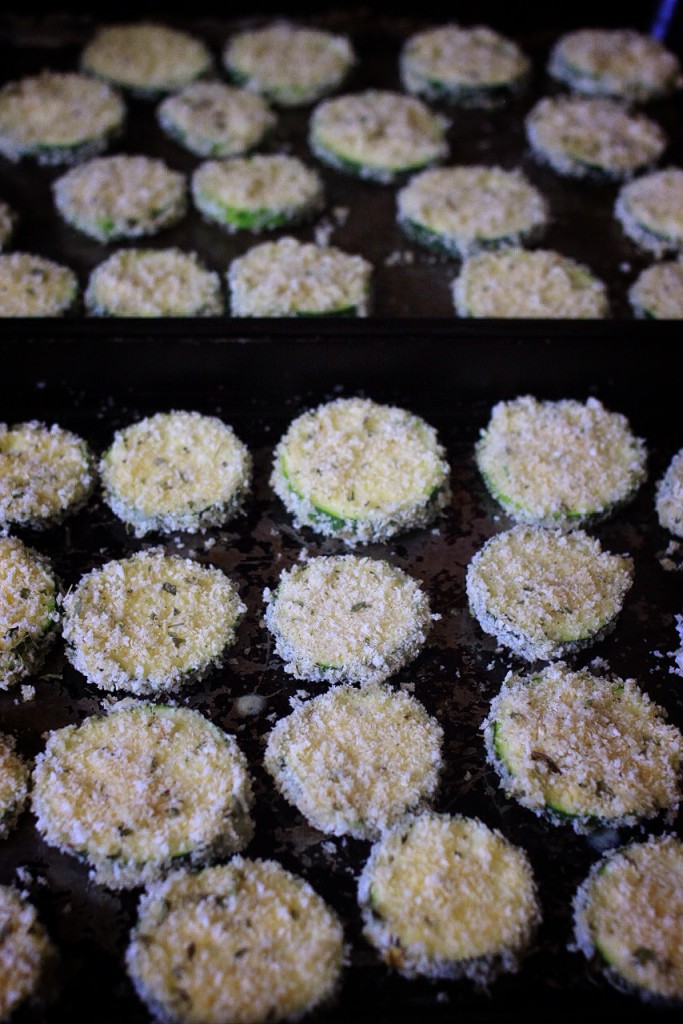 Directions:
Preheat your oven to 400 degrees F. Generously grease two large baking sheets with canola oil.
In a medium sized flat-bottomed dish (like a pie plate), whisk together the eggs, buttermilk, half teaspoon of salt, and half teaspoon ground black pepper. In another dish, combine the breadcrumbs, parmesan cheese, garlic, oregano, basil, teaspoon of salt, and half teaspoon black pepper.
Dredge each zucchini round into the buttermilk mixture (making sure to coat each side) then coat with the panko mixture. You can gently, but firmly press the zucchini into the bread crumbs to make sure they stick. Flip and coat the other side with the panko as well. Place the zucchini on your prepared baking sheet in a single layer. Continue dredging until all the zucchini is coated.
Bake for 12-15 minutes, until the bottom of each zucchini is golden brown. Flip, then bake for another 6-8 minutes until the second side is brown as well.
Serve while hot.
*These zucchini reheat nicely in a toaster or standard oven.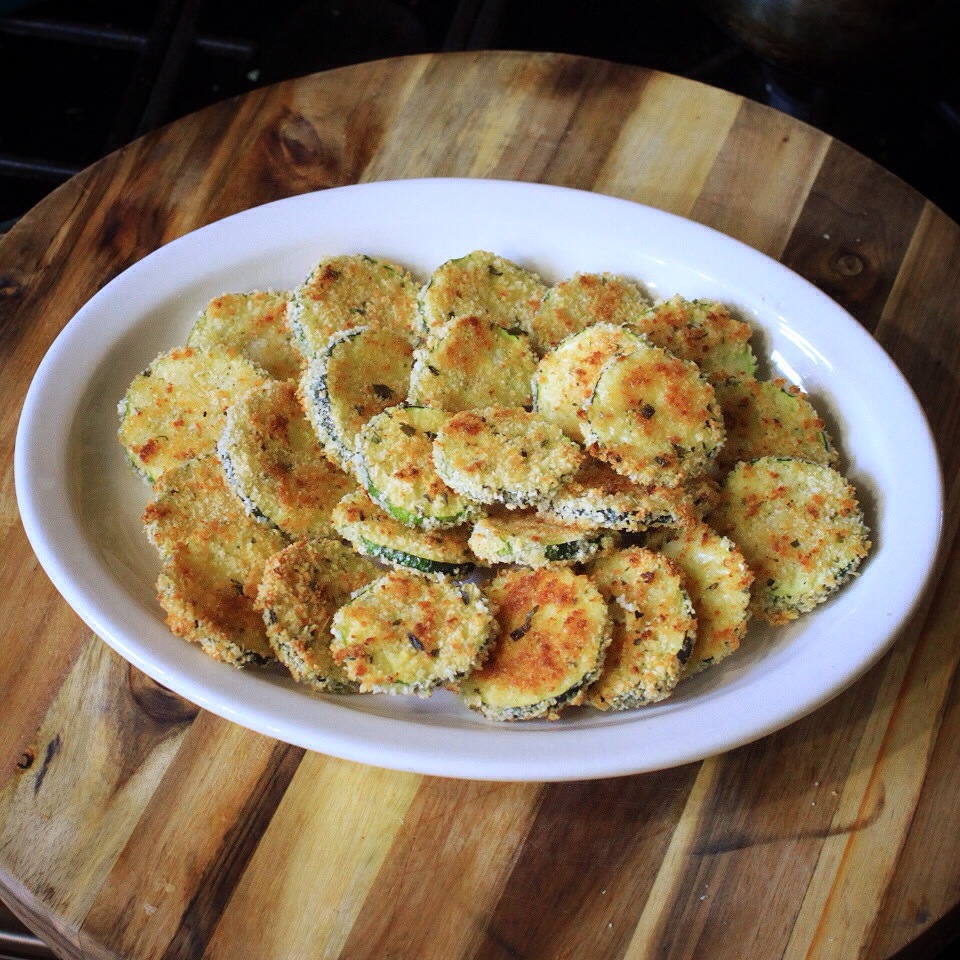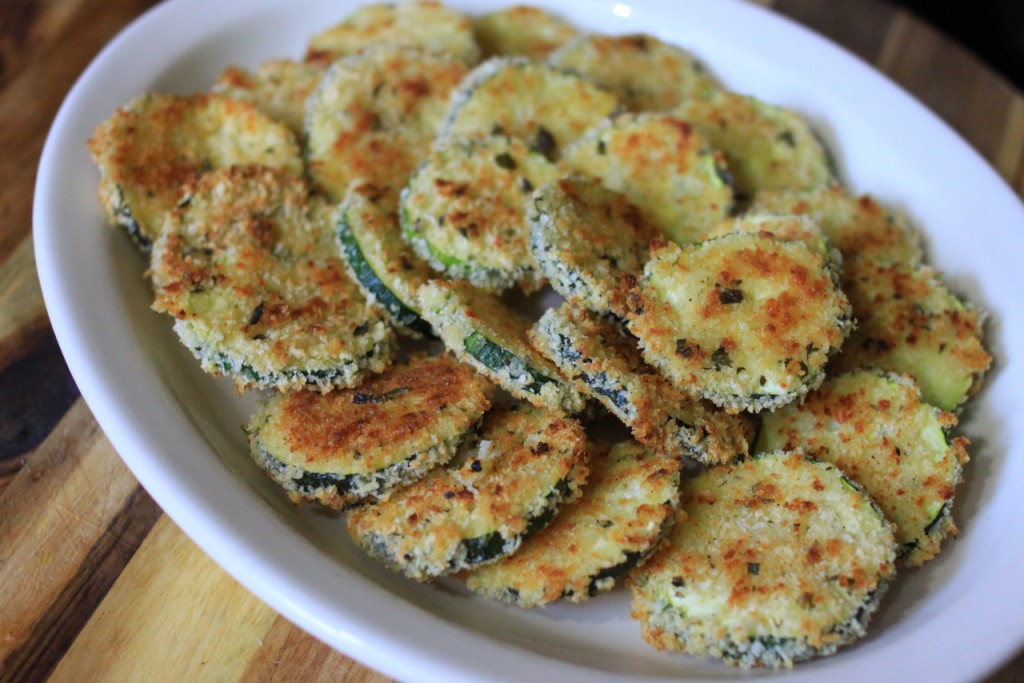 Please follow and like us: