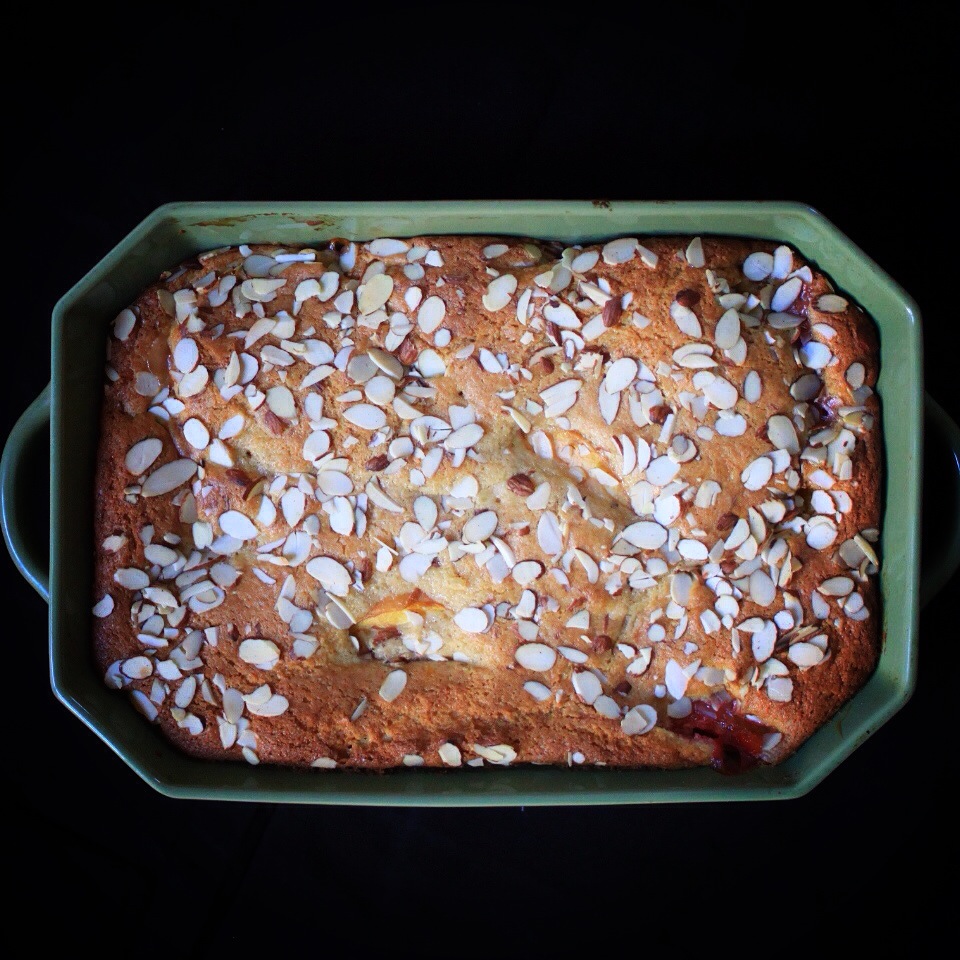 The season creeps in slowly. In early summer, I find an abundance of different melons, strawberries, plums, apricots, grapes, citrus fruits in our food co-op. Then all of a sudden it seems peaches are in full-blown abundance. I wait all year for local Rolling Hills Farm peaches to arrive. These organic beauties are grown locally — they have been, equally as long as I've been alive. It's true that these peaches will be around well into October, and later in the season they're even sweeter and larger than they already are, but I cannot wait that long. It's hard enough to wait for them to ripen perfectly after I've purchased a couple!
Of course when I found myself with a large number of peaches on hand, I knew I wanted to make a cobbler. Or at least a cobbler-like thingie for dessert that night. There are a number of dishes that resemble similar things… Cobbler, tart, pie, slump, buckle, crisp… When I saw the following recipe for a raspberry peach buckle, my first inclined response was, what the hell is a buckle?! 
Turns out a buckle is essentially a one layer cake that usually has berries or fruit mixed in. Sometimes it has a streusel-like topping. While the original recipe included raspberries, I decided to leave them out. The peaches in this cake leave a deliriously moist, tender cake that is equally delicious nearly just out of the oven, or at room temperature the next morning!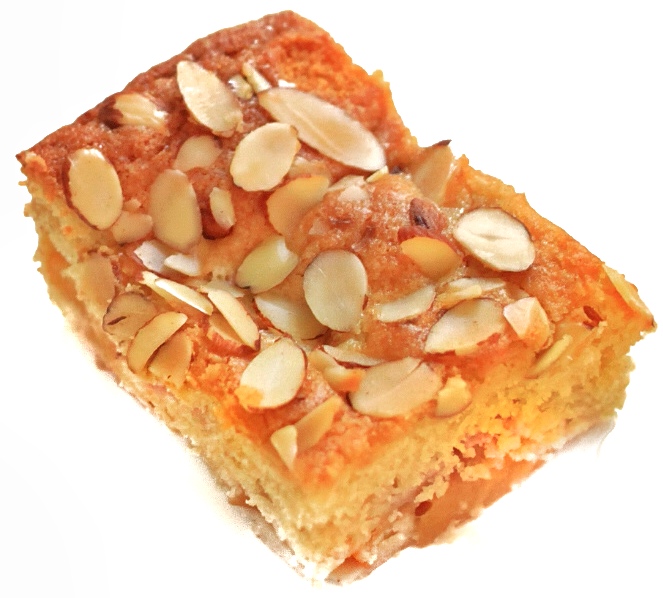 Fresh Peach Buckle
Recipe adapted slightly from Tracy Benjamin [Shutterbean]
Ingredients:
1 3/4 cups all-purpose flour
2 teaspoons baking powder
1/2 teaspoon salt
1 stick unsalted butter, at room temperature
1 cup packed light brown sugar
1 large egg, room temperature
1/2 teaspoon pure vanilla extract
1 1/2 teaspoons almond extract
1/2 cup vanilla yogurt
3-4 large peaches, pits removed then each cut into 8-10 wedges
2/3 cup sliced almonds
Directions:
Heat oven to 350 degrees F. Whisk together the flour, baking powder, and salt in a medium bowl, then set it aside.
In a separate bowl, beat the butter and brown sugar with an electric mixer until light and fluffy, 2 – 3 minutes. Beat in the egg, vanilla, and almond extract, scraping down the sides of the bowl as necessary.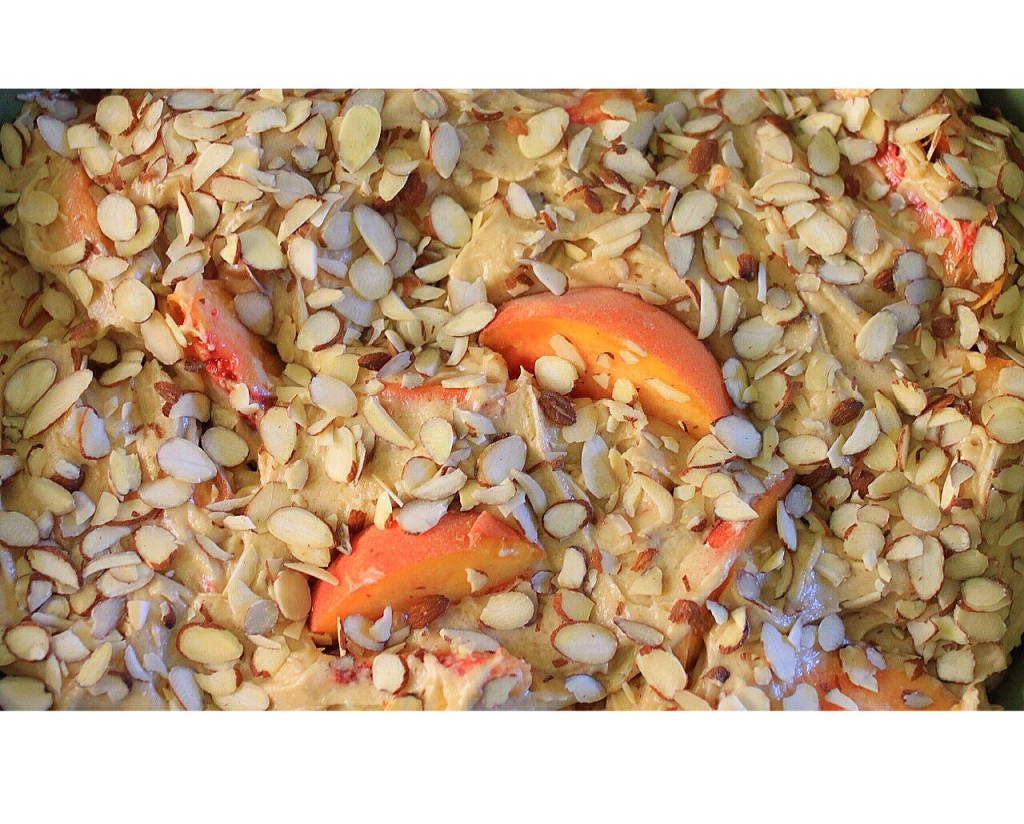 Reduce mixer speed to low. Add half the flour mixture, then the yogurt, and then the remaining flour mixture, mixing well in-between each addition. Fold in the peaches. This will seem a little haphazard, but all is well…
Butter the bottom and sides of a 2-quart baking dish. Spoon the batter into the pan, trying to evenly distribute the peaches. Sprinkle the top with the almonds. Bake until a toothpick inserted in the center comes out clean (45 minutes to 1 hour). Let cool slightly.
Serve while warm for best results.