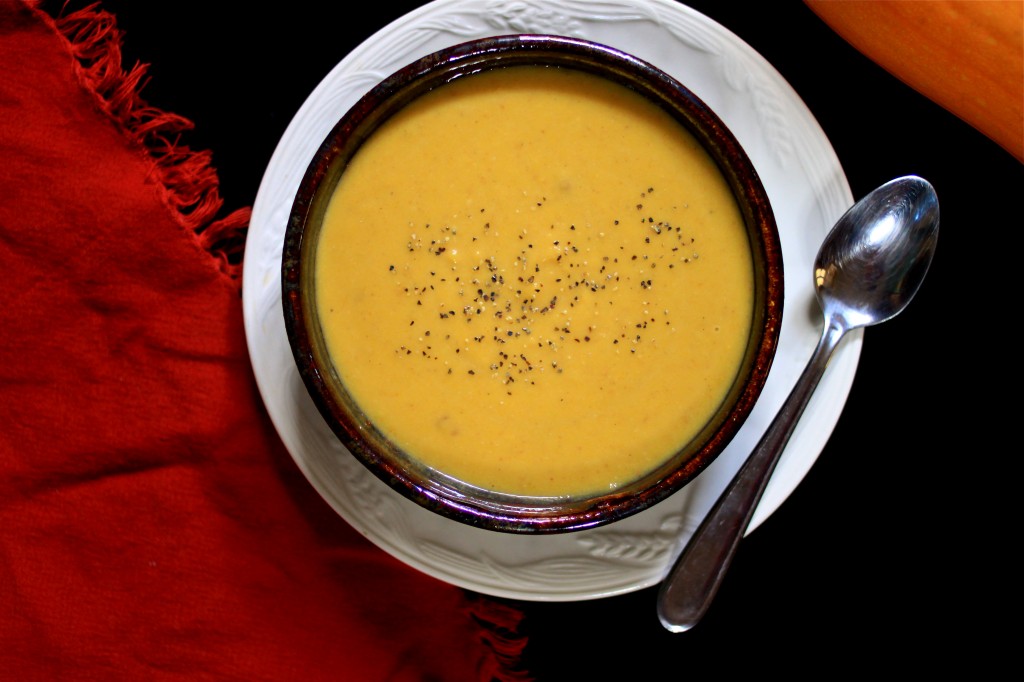 Things I especially love about this time of year are plentiful.  While the days are noticeably shorter, there is still daylight. And in that daylight, there are still  warm hours of the day. I can still get by with wearing tank tops and shorts without feeling like a crazy person. The leaves have been vibrant shades of orange, red and yellow, for a while now. Our fall has been mild so far; it's obviously here — the trees are threatening to go bare, while brightly colored leaves litter the street; the mornings and evenings are cold enough for light sweaters and we've turned the heat on a few times now. Today has been wet and overcast, seeming ominous about the winter that slowly approaches.
Soup weather. I have never been someone who gets really excited about soup. Its taken almost three decades to grow any appreciation at all. Yesterday, however, it's precisely what felt needed and the anticipation of cooking something that would bring warmth into the house and fill our home with the scent of homey, earthy food seemed necessary. Since our friends Ray and Janet shared some of their homegrown pumpkins with us again this year, I knew I wanted to experiment with a pumpkin soup (although I say every year that I will not succumb to the pumpkin-flavored-scented-whatever-everything-anything).
This soup is creamy and filling while remaining completely vegan. The beans add a fullness to the soup, while the coconut lends a bit of sweetness. It's perfect for this time of year!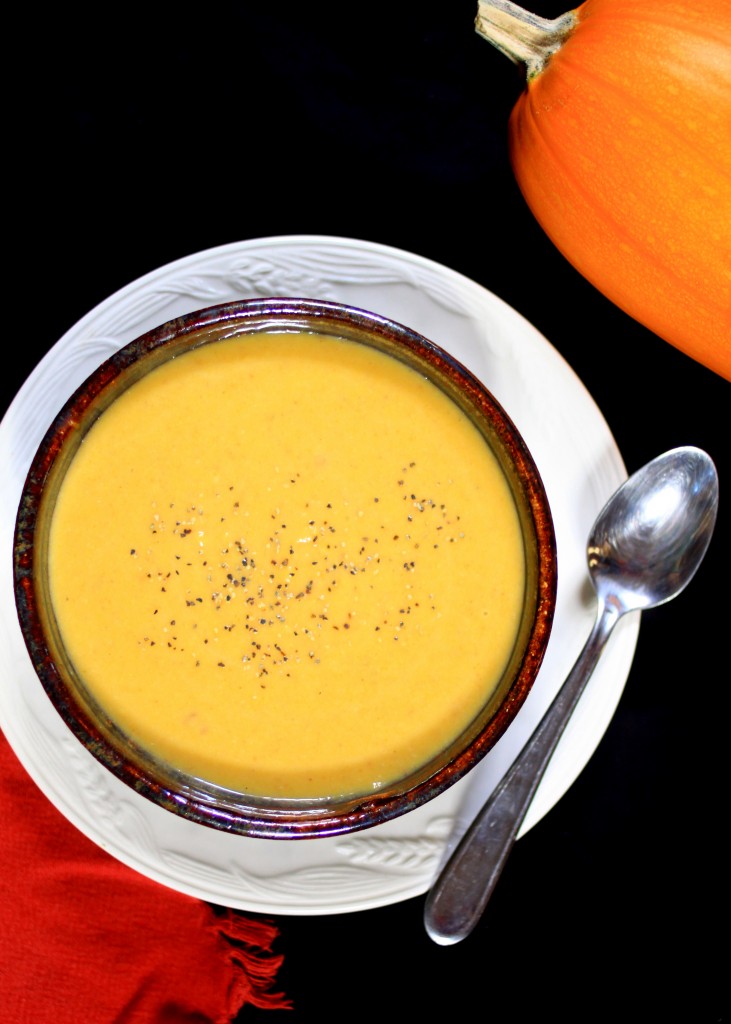 Creamy Vegan Coconut Pumpkin Soup
Serves 8 – 1o people.
Ingredients:
One 4-pound cooking pumpkin
1/4 cup coconut manna
1/4 cup olive oil
1 large onion, chopped
1 1/2 teaspoons salt
1 teaspoon ground coriander
1 teaspoon ground black pepper
1- 15 ounce can cannellini beans
4 cups vegetable broth
1 bay leaf
2 teaspoons rice vinegar
1- 13.66 ounce can full-fat coconut milk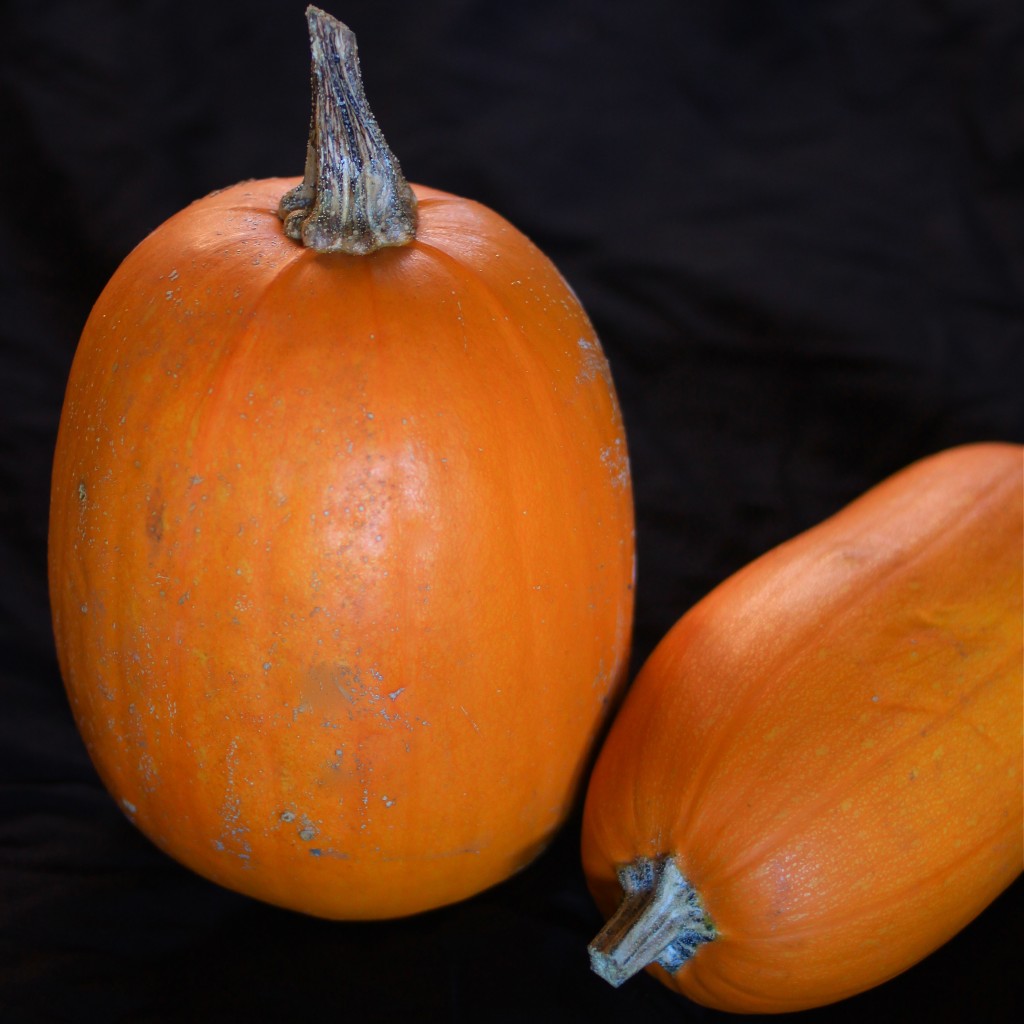 Directions:
Cut the pumpkin in half, scoop out the seeds and membranous threads. Cut each half into four or five strips, following the natural vertical stripes along the sides of the pumpkin. Use a vegetable peeler or sharp knife to peel the outer skin from the pumpkin. Dice into 1-inch cubes.
In a large stock pot, heat the olive oil and coconut manna together over medium heat. Add the chopped onion and saute until translucent (5-7 minutes).
Stir in the salt, coriander, pepper, cubed pumpkin, cannellini beans, broth and bay leaf. Cover and cook until the pumpkin is fork-tender (15-20 minutes). Once the pumpkin is fall-apart tender, remove the bay leaf and then puree the soup until smooth (you may have to do this in batches if working with a smaller blender or food processor).
Return the pureed soup to the stove over low heat. Stir in the coconut milk and vinegar, heating until the soup reaches your desired serving temperature. Serve while hot, topped with fresh black pepper and/or a bit of plain yogurt or sour cream (dairy-free versions of either of those will keep this soup completely vegan).