We are at the last week of December and 2014! How can that be? Here is a glimpse at the last couple weeks:
My husband played at the Applegate Lodge one night. This guy was carved into one of the lamps in the room we stayed in. So jolly! ;)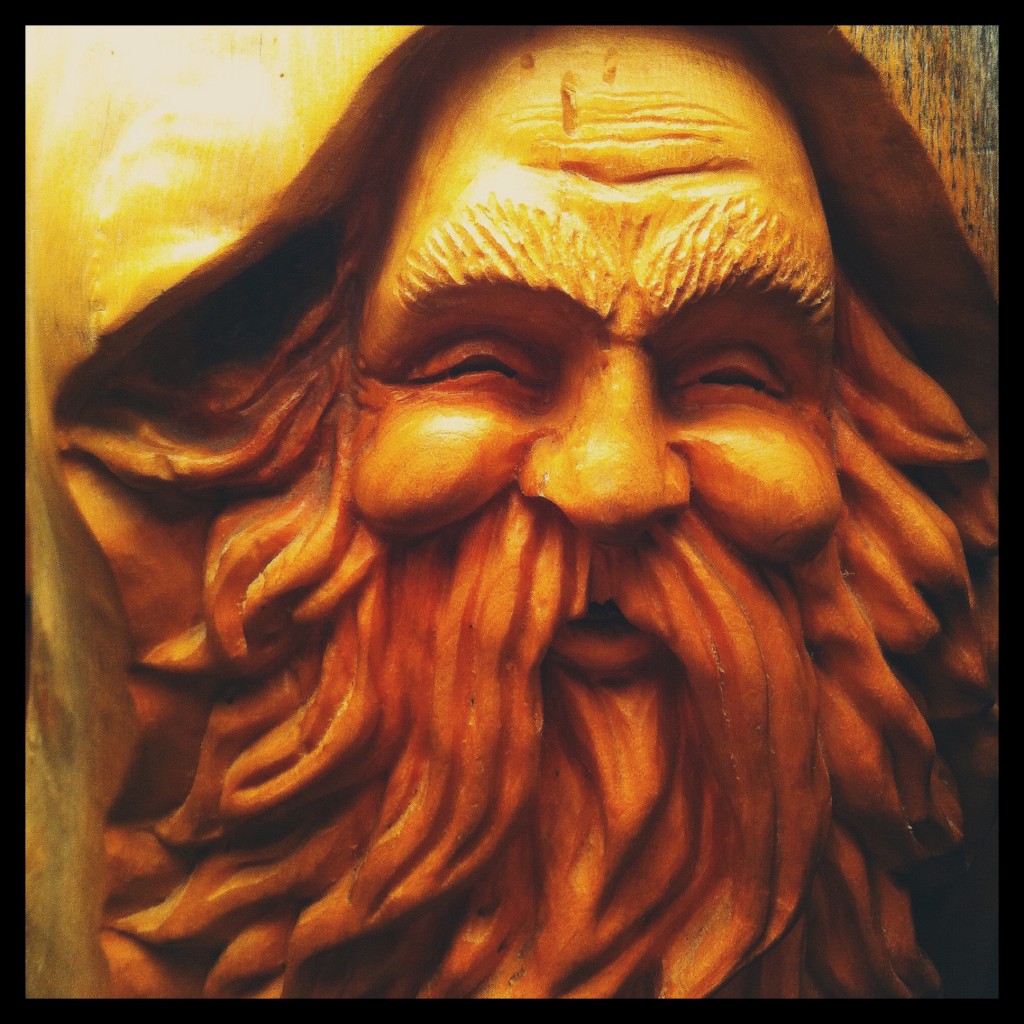 Christmas Boy, sleeping under the Christmas tree.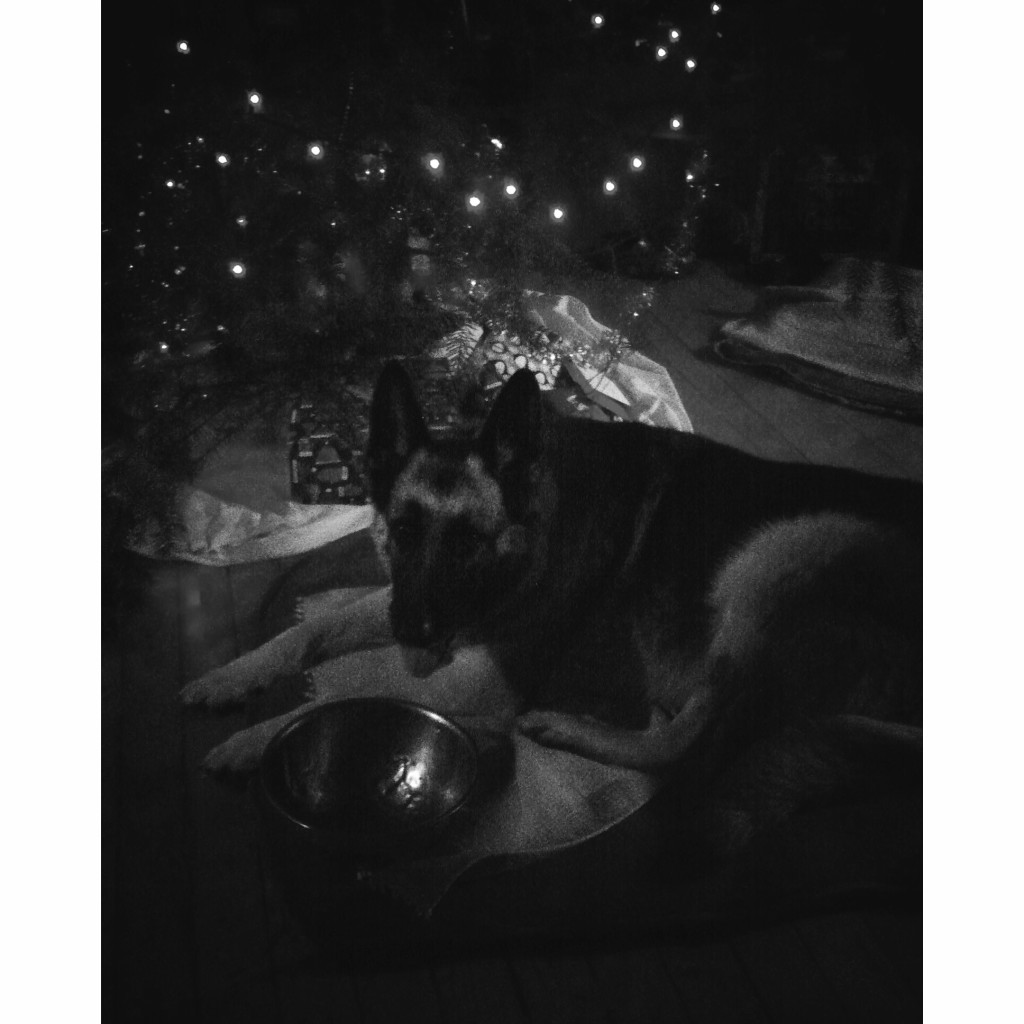 Homemade pizza with veggie chicken, herbed ricotta, goat cheese and mozzarella.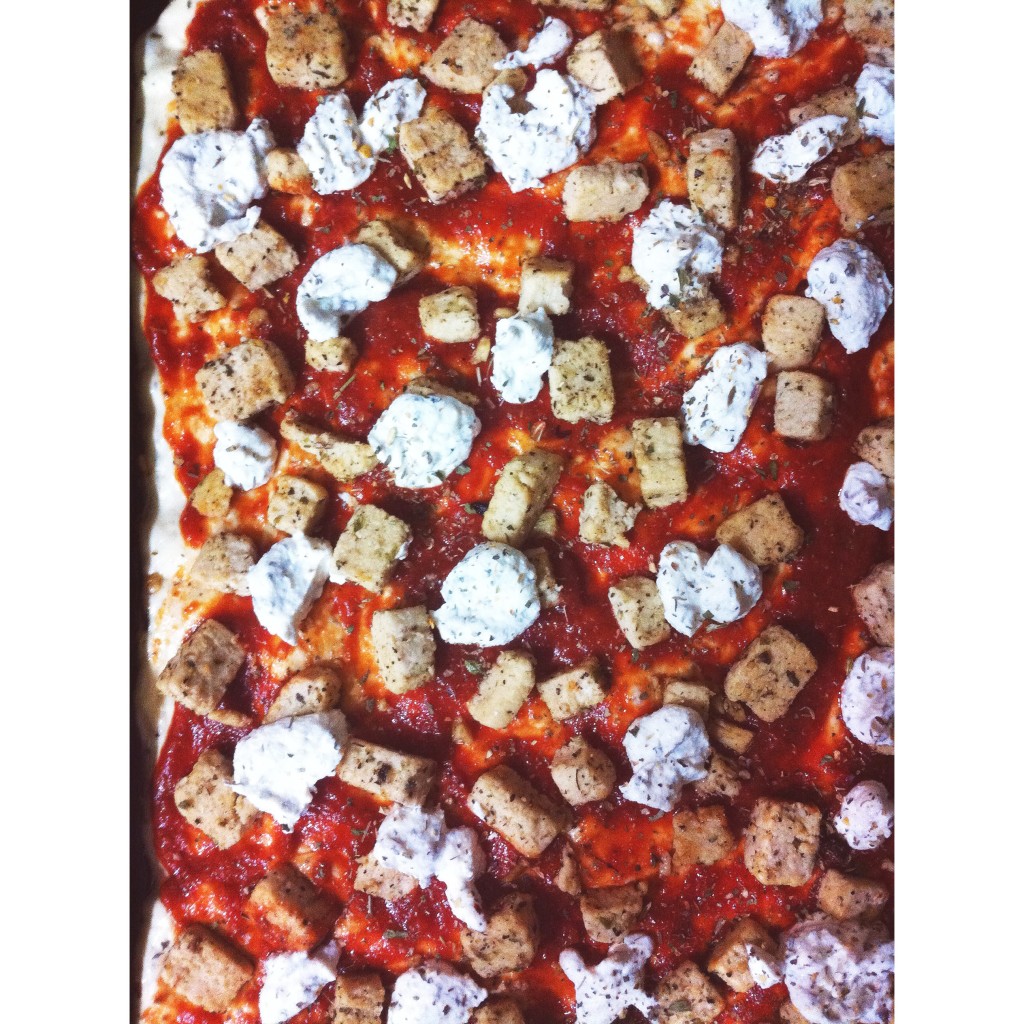 Silas's class had a Solstice party before going on winter break. Craig played "Here Comes the Sun" along with the kids.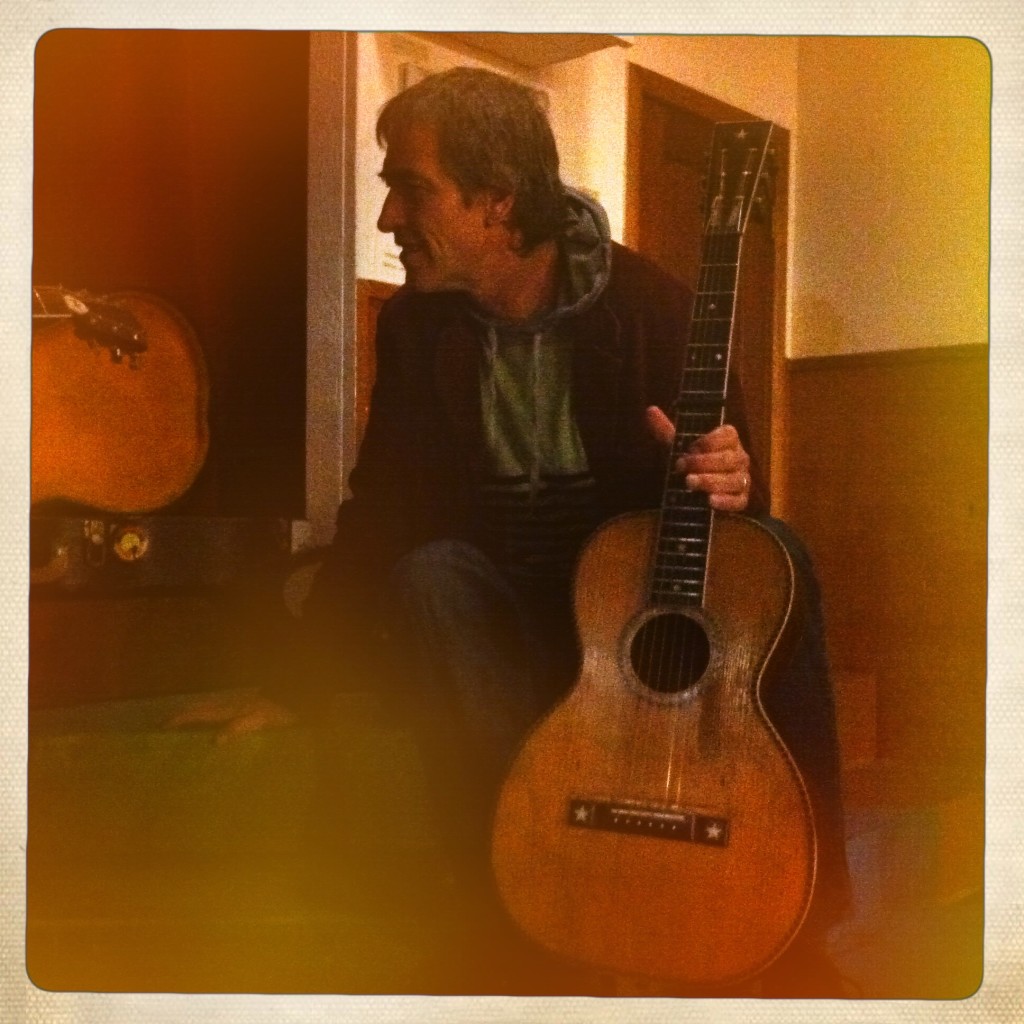 We had a dessert party with our new neighbors. I brought these whoopie pies as per request.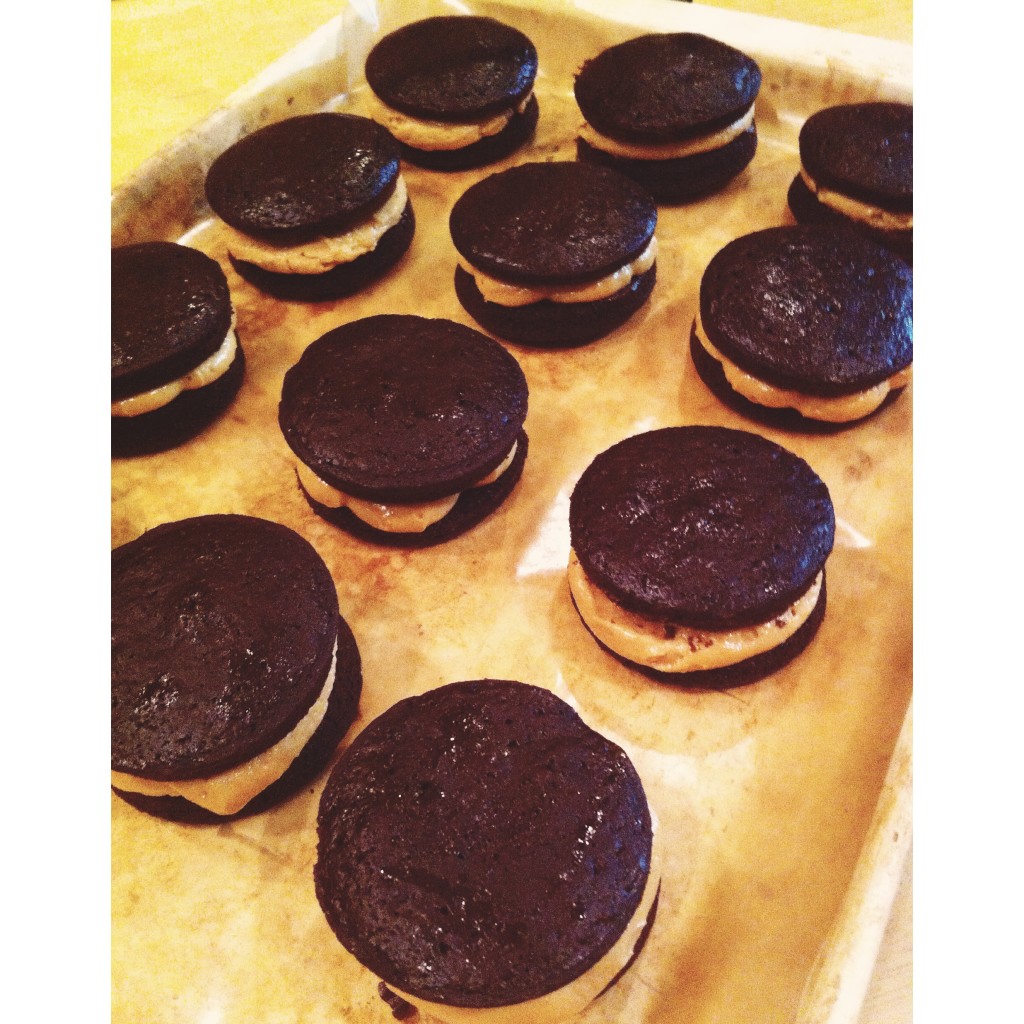 A winter vacation tradition – water polo pick up game with alumni players.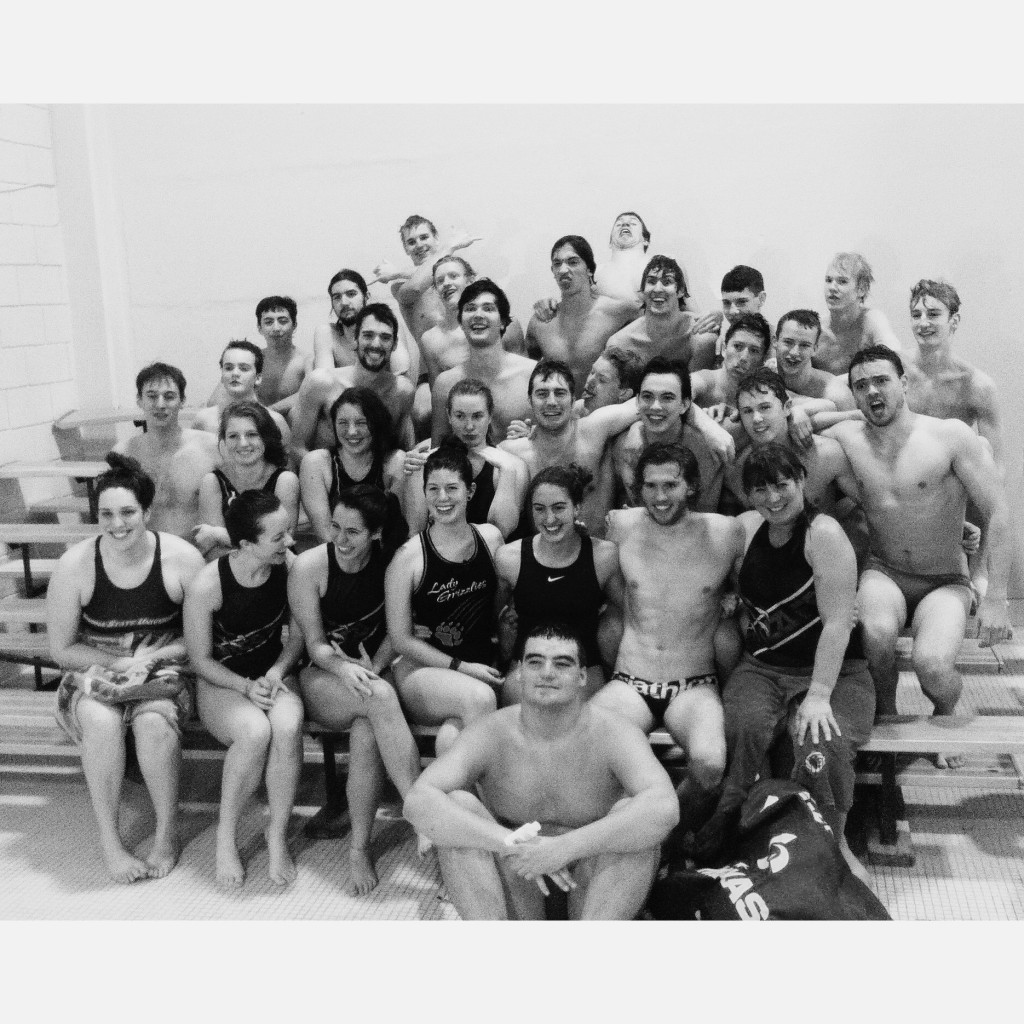 Our friends Janet and Ray gave us this piece of this Oregon-caught king salmon. Craig and I finally got to enjoy it, pan seared then topped with a little homemade barbeque sauce, and cabbage with microgreens tossed in a lemon garlic vinaigrette. SO DAMN GOOD!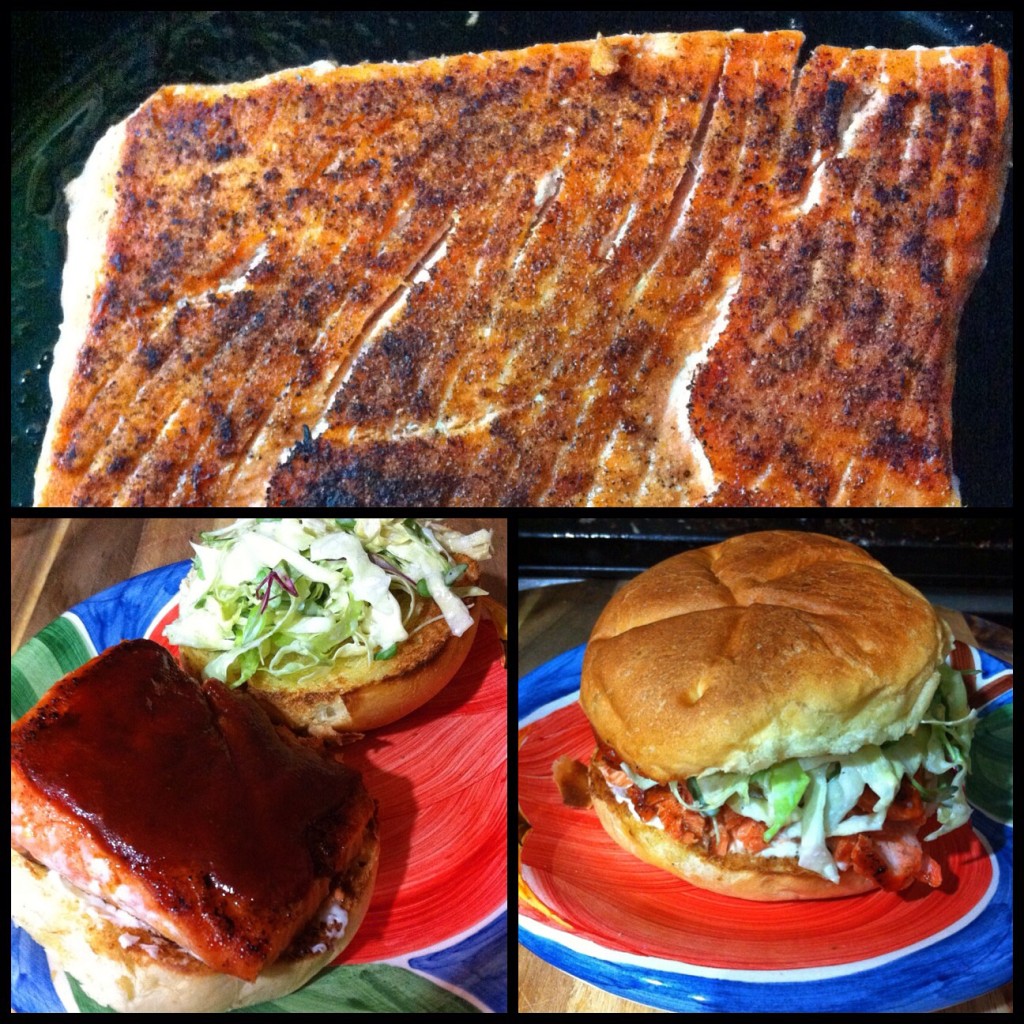 Silas is playing in a more competitive basketball league this year. He had his first pre-season game recently.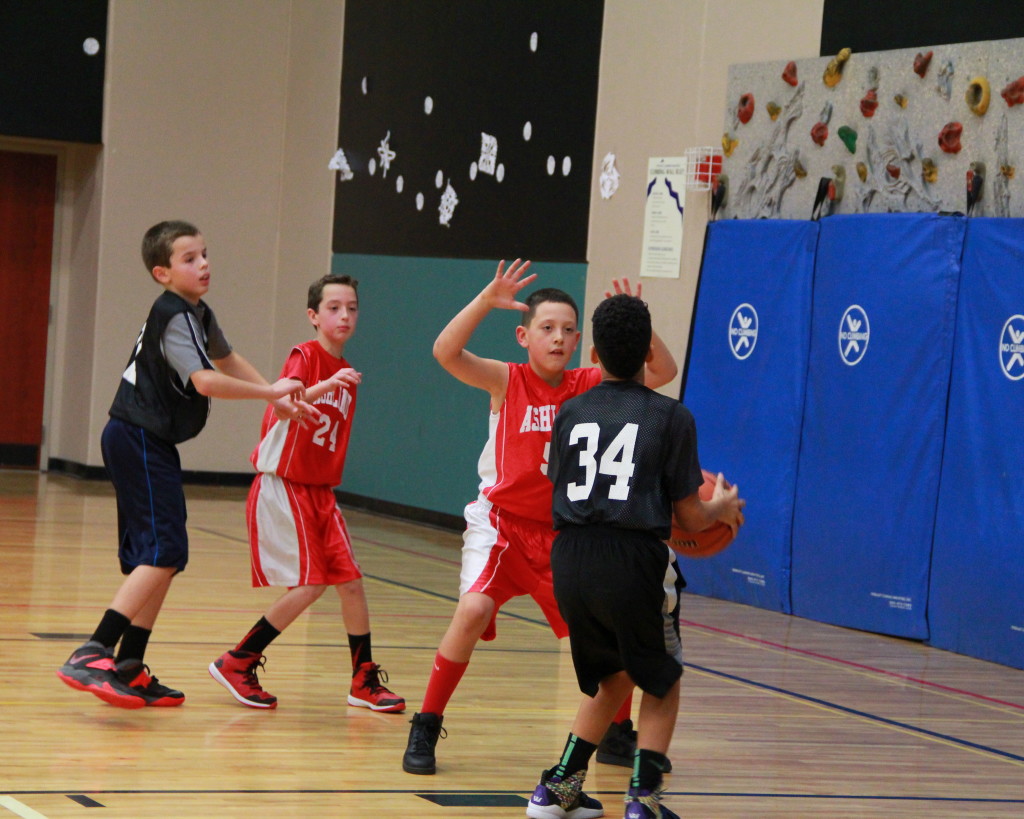 Swoosh!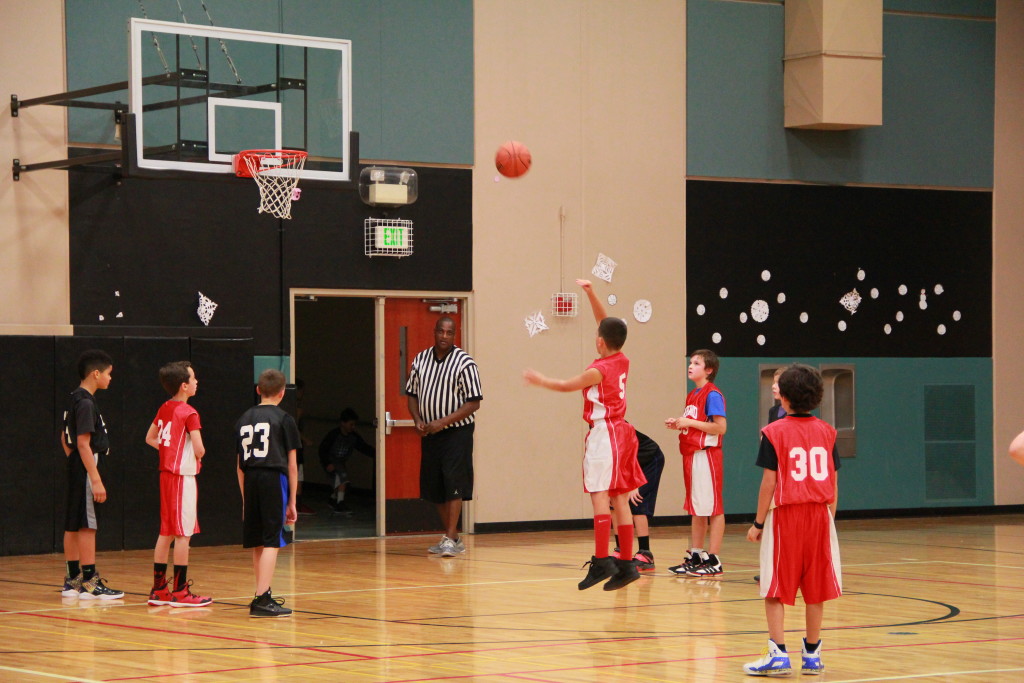 This was a busy baking Cookie Monster kind of day…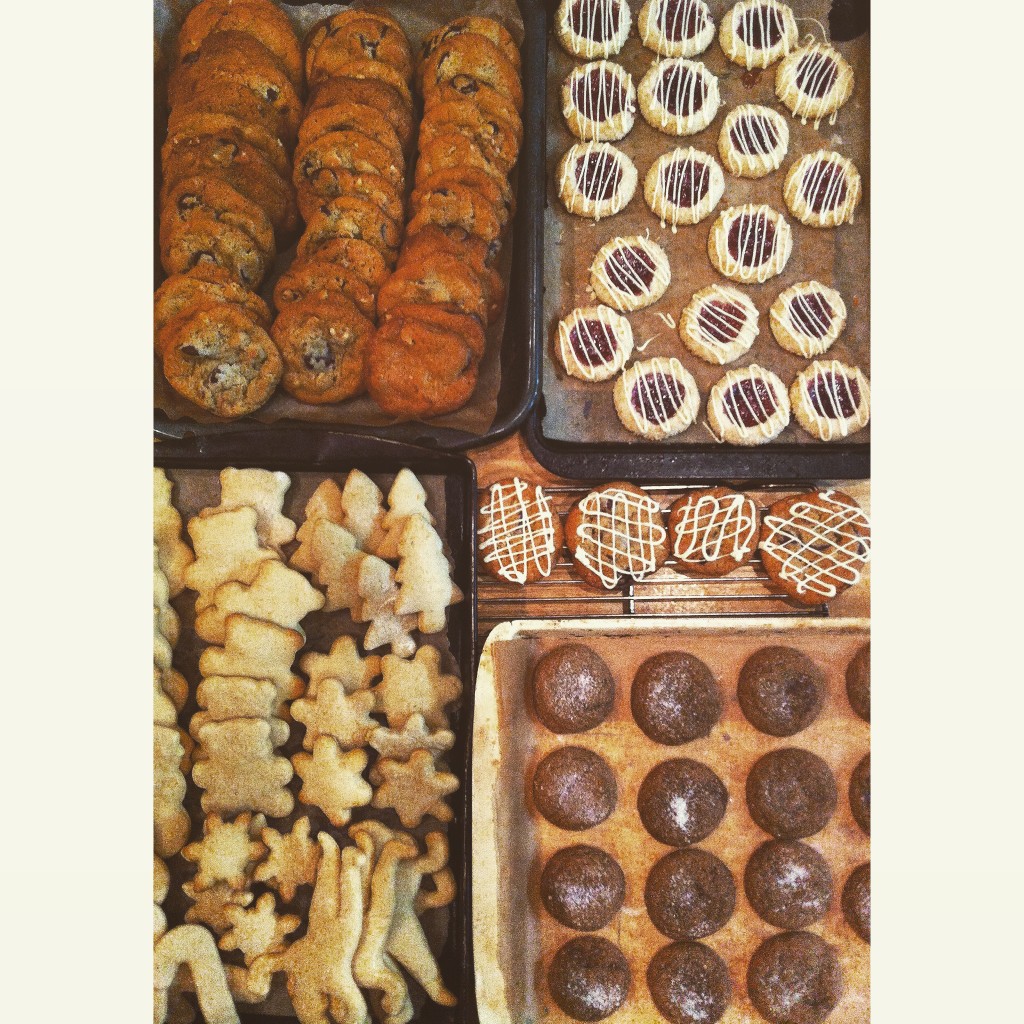 Crazy beautiful winter skies around here lately…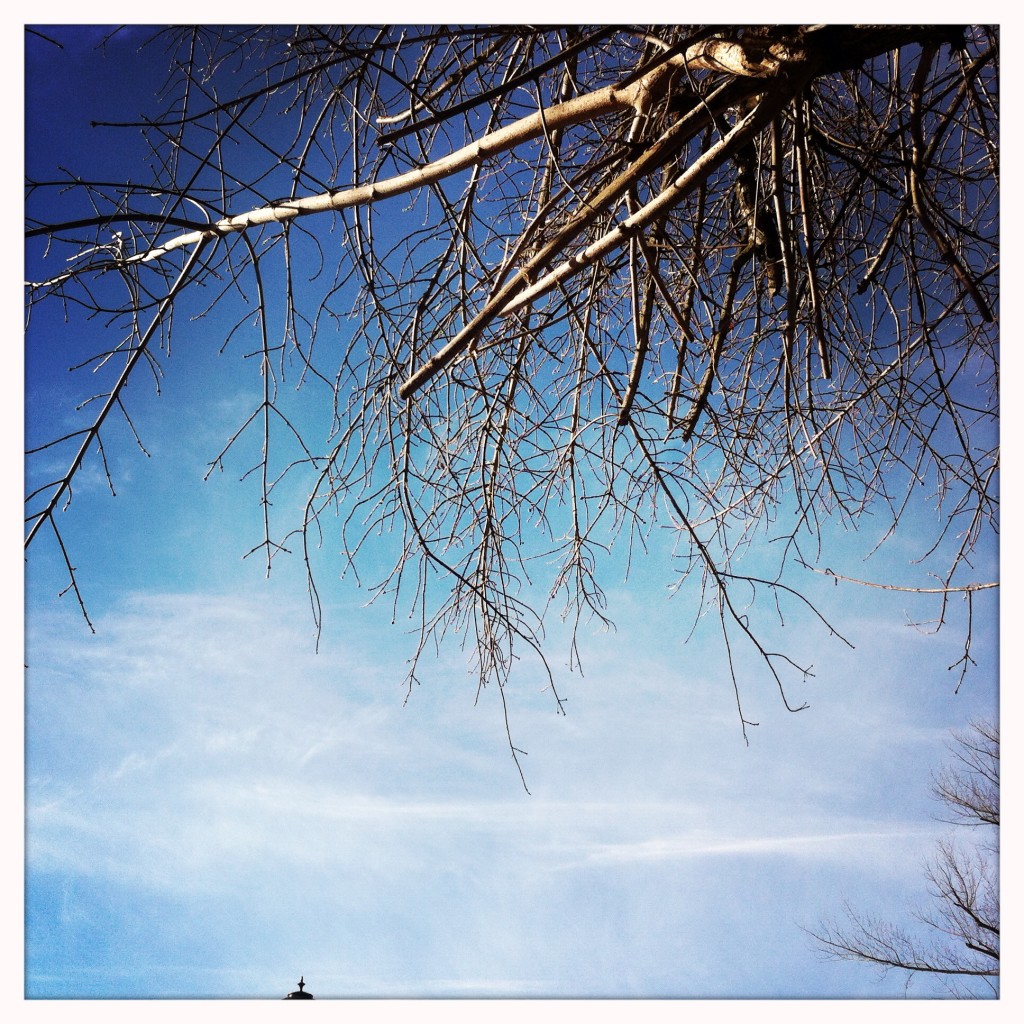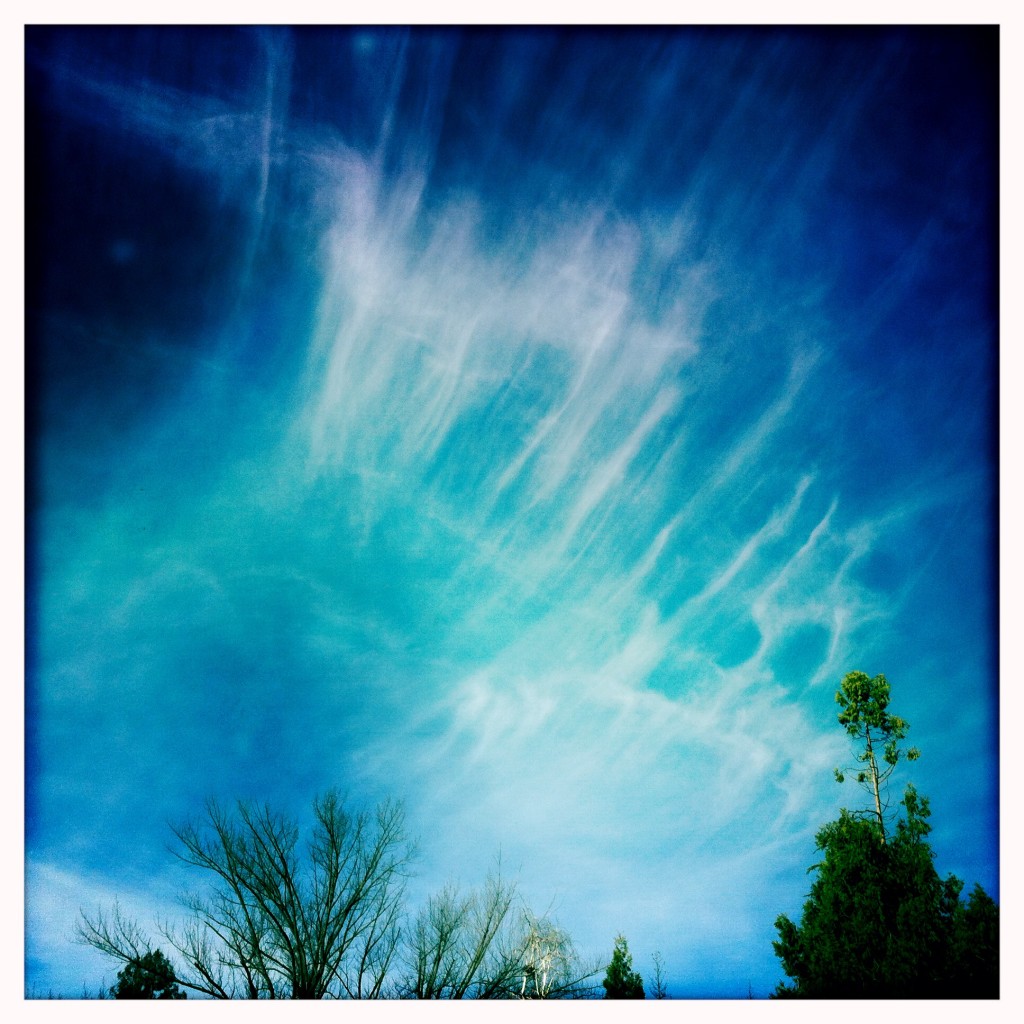 Cuddle party of two while trying to figure out the kids' early Christmas present — an XBox I and new TV to go with it.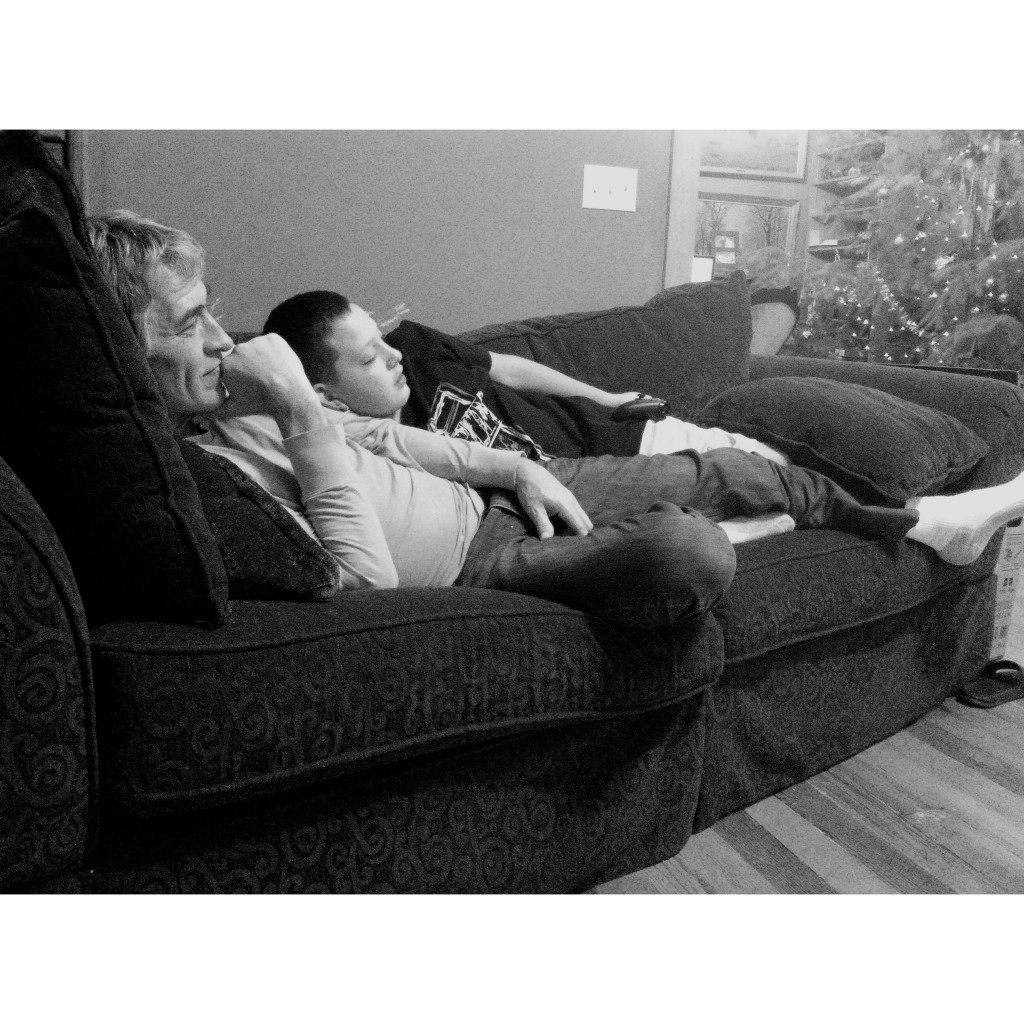 Family sugar cookie decorating can get a little iffy around here…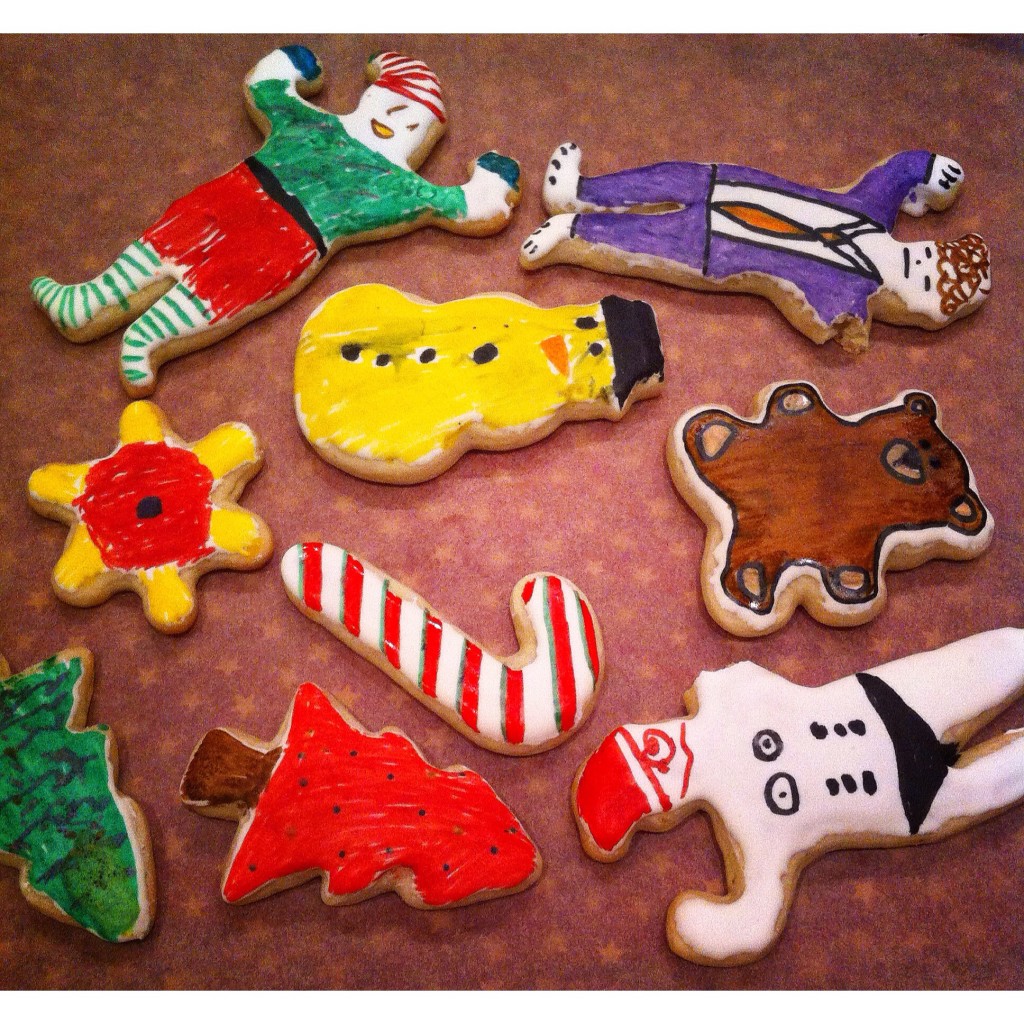 For Christmas Eve-Eve, Silas asked if I would make pigs in a blanket… So that's what we had, with veggie dogs and cheese stuffed in the crescent rolls. Baked beans and potato salad on the side. Classy. :)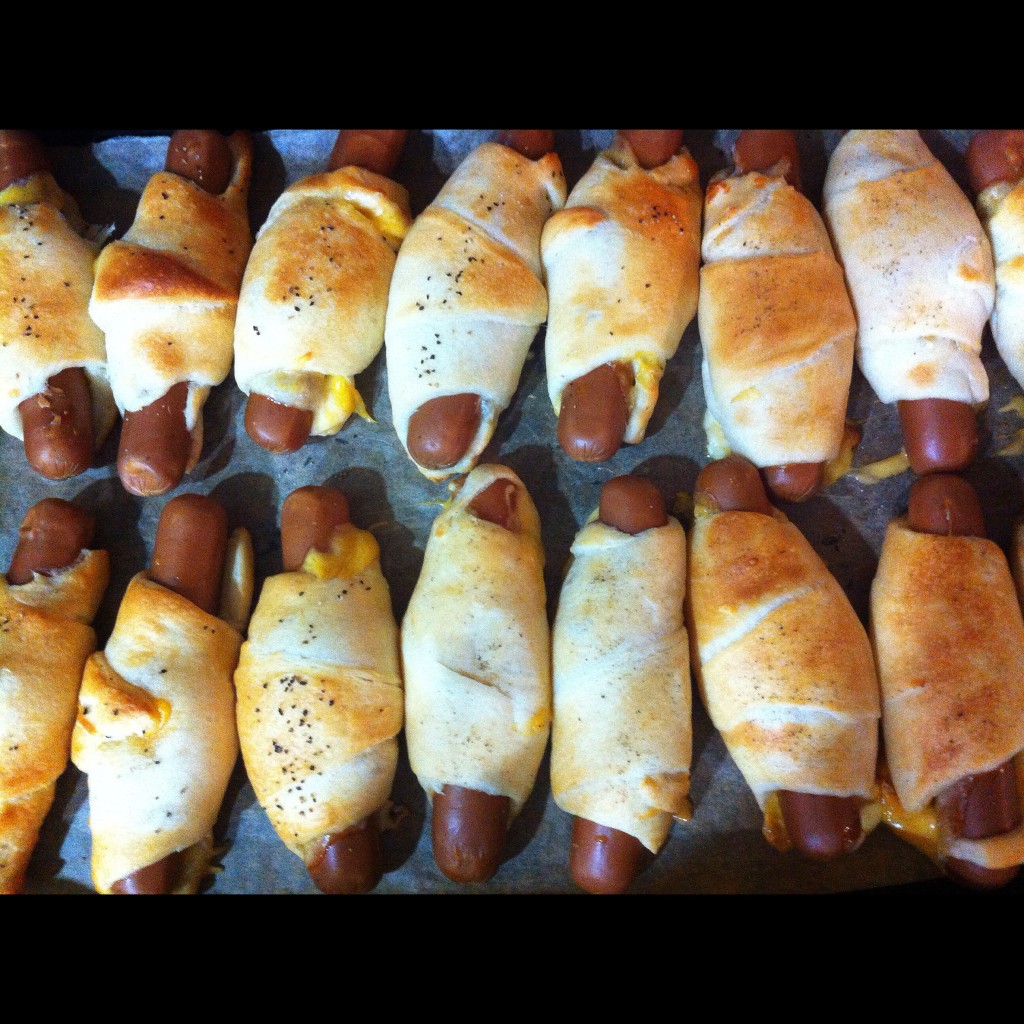 Christmas Eve featured homemade pizza. Green and red.
We went with Nana and the kids to look at Christmas lights around Southern Oregon after dinner that night.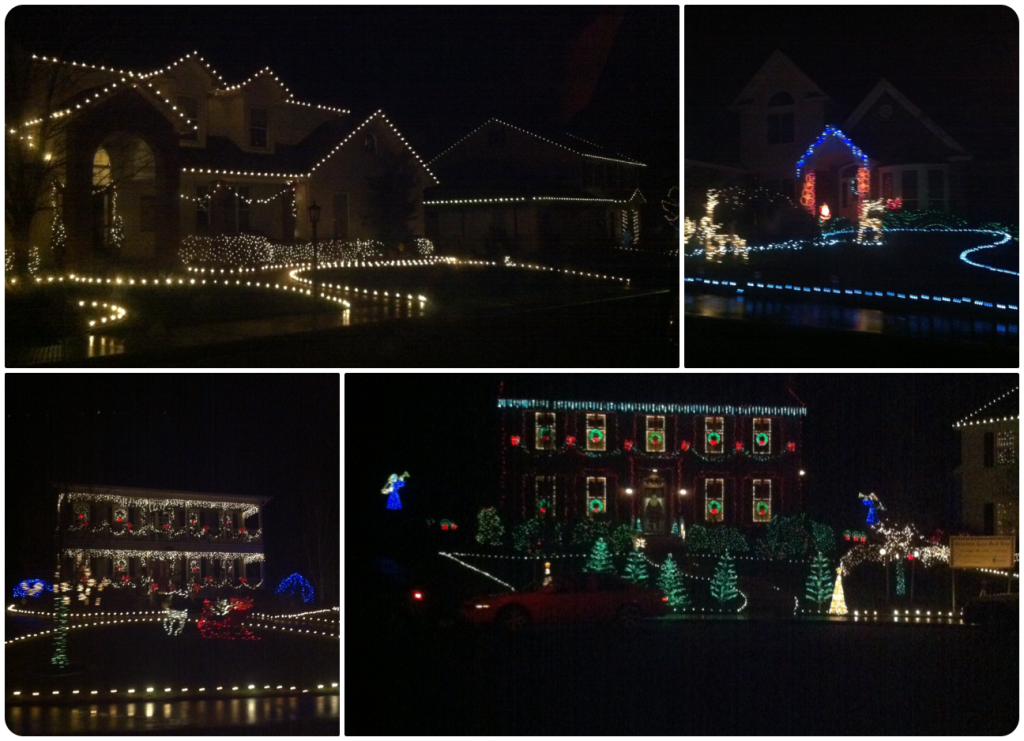 There were forecasts for snow on both Christmas Eve and Christmas Day… but alas, all we got was cold and rain. (That's not a real complaint; I love cold and rain.)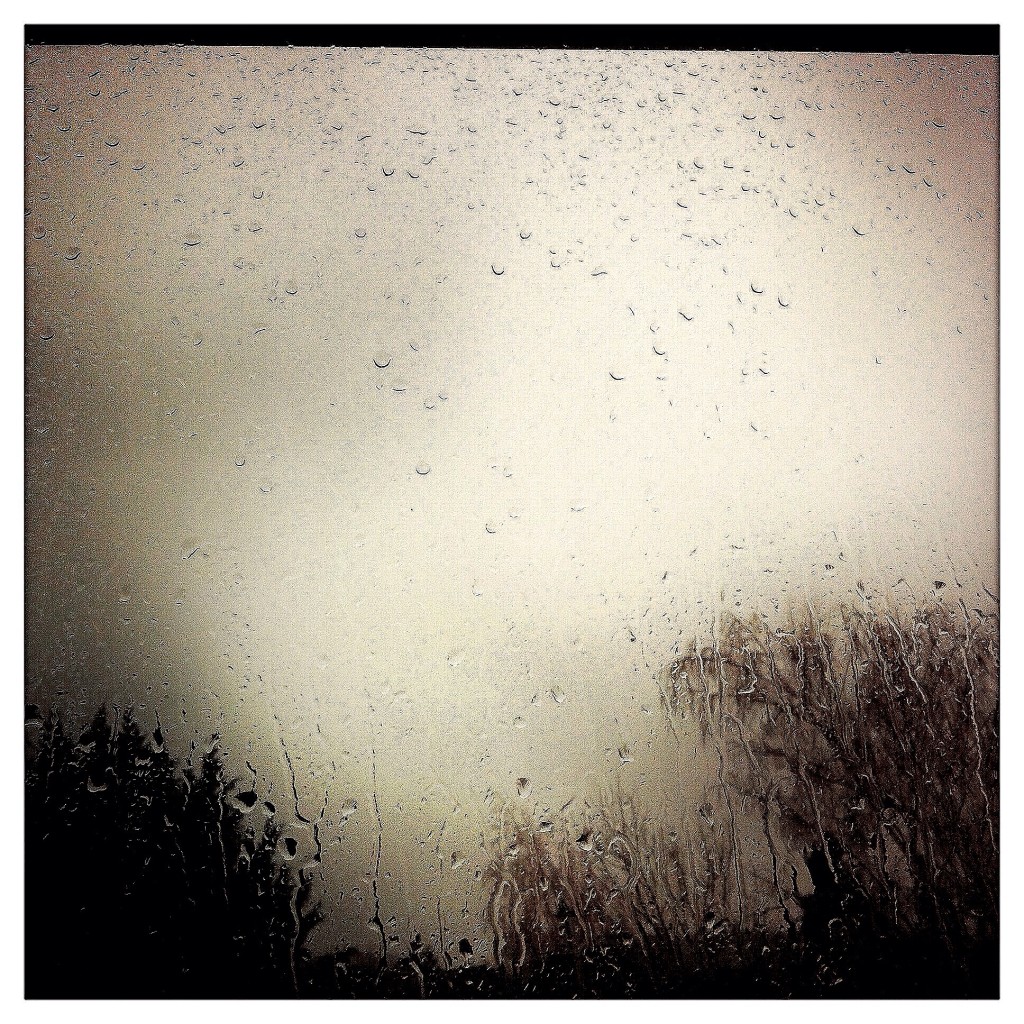 First one up on Christmas morning… enjoying the quiet.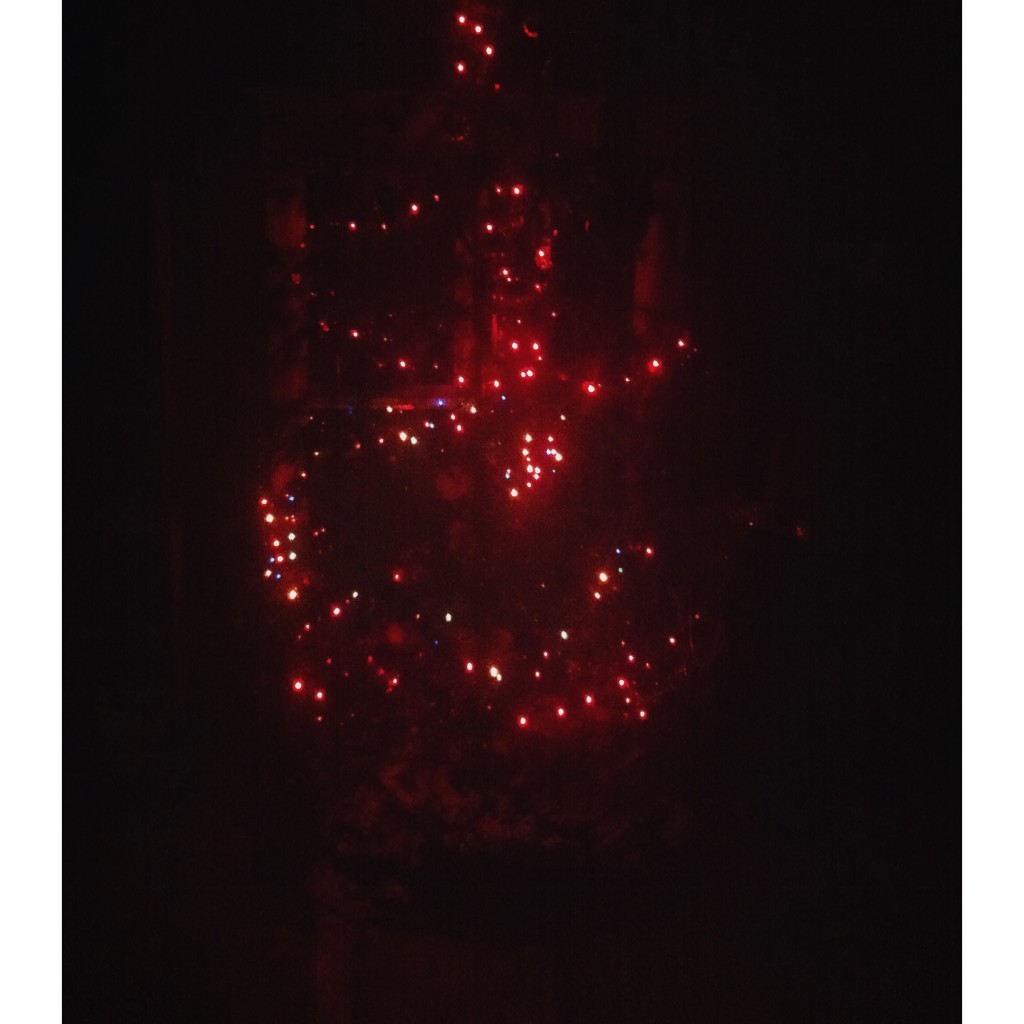 Of course I don't wake up early unless there's a reason. My reason was to make these from start to finish… A seven year tradition now.
Apparently I forgot/simply didn't take any pictures on Christmas day. Sometimes I think that's a good sign. I did get this photo of the veggie shepherd's pie and veggie chick'n pot pie we ate for Christmas dinner…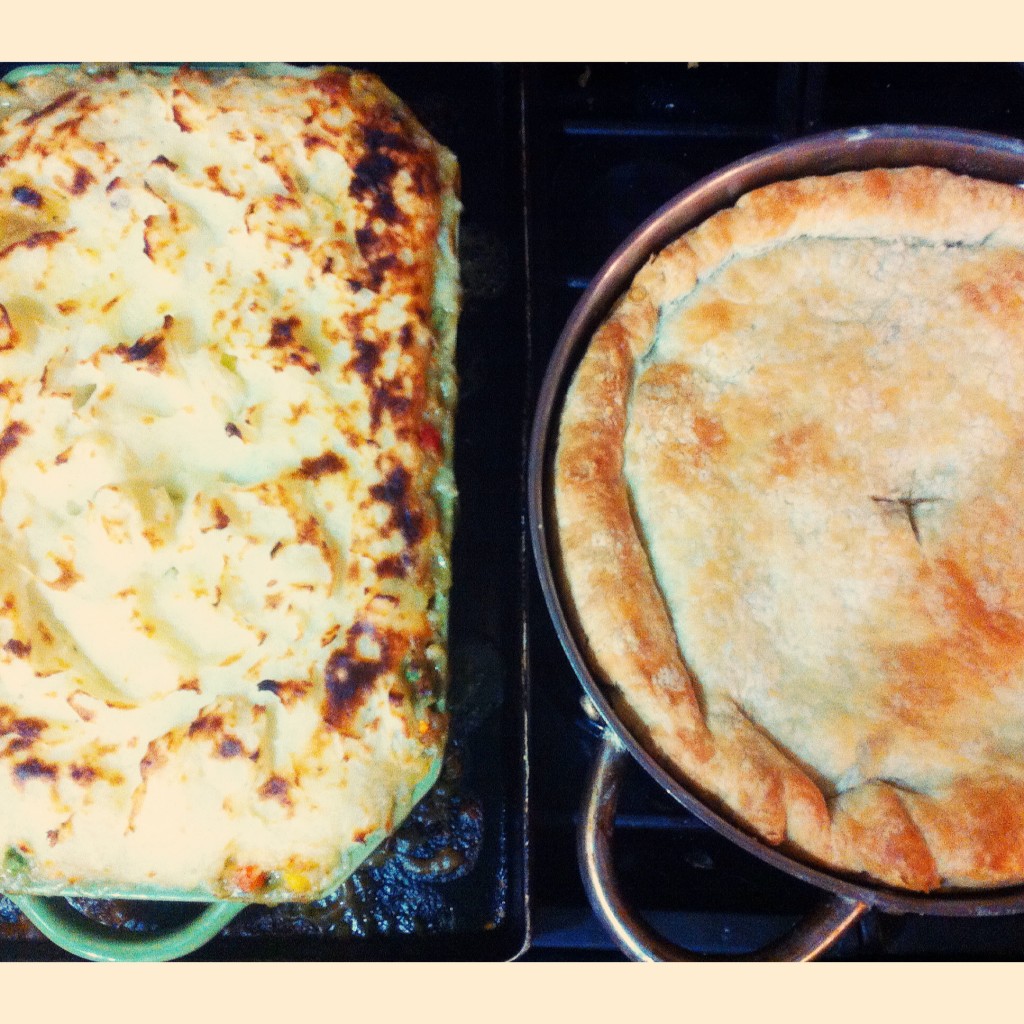 My mother-in-law's birthday is the day after Christmas. We took her out for brunch at Morning Glory here in Ashland, which was incredibly delicious!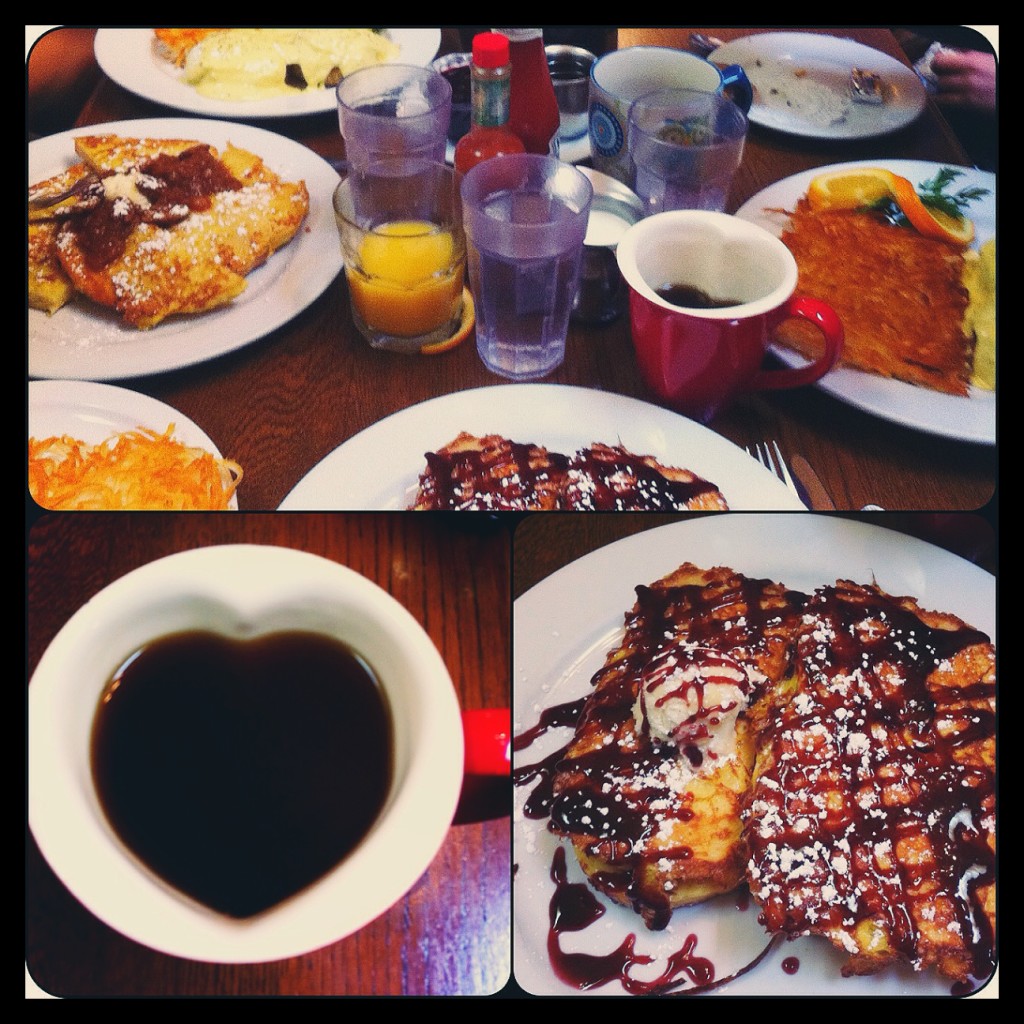 A Christmas Chicken!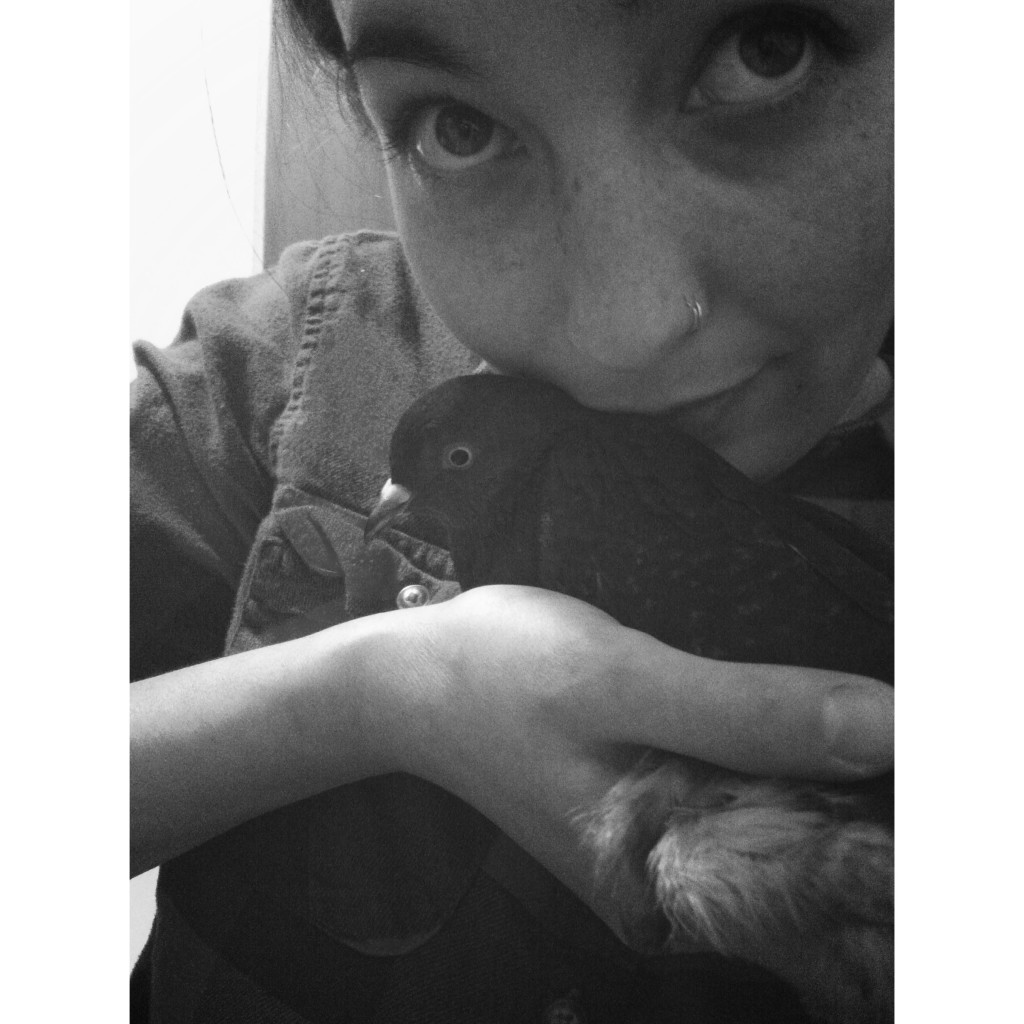 A second water polo pick up game…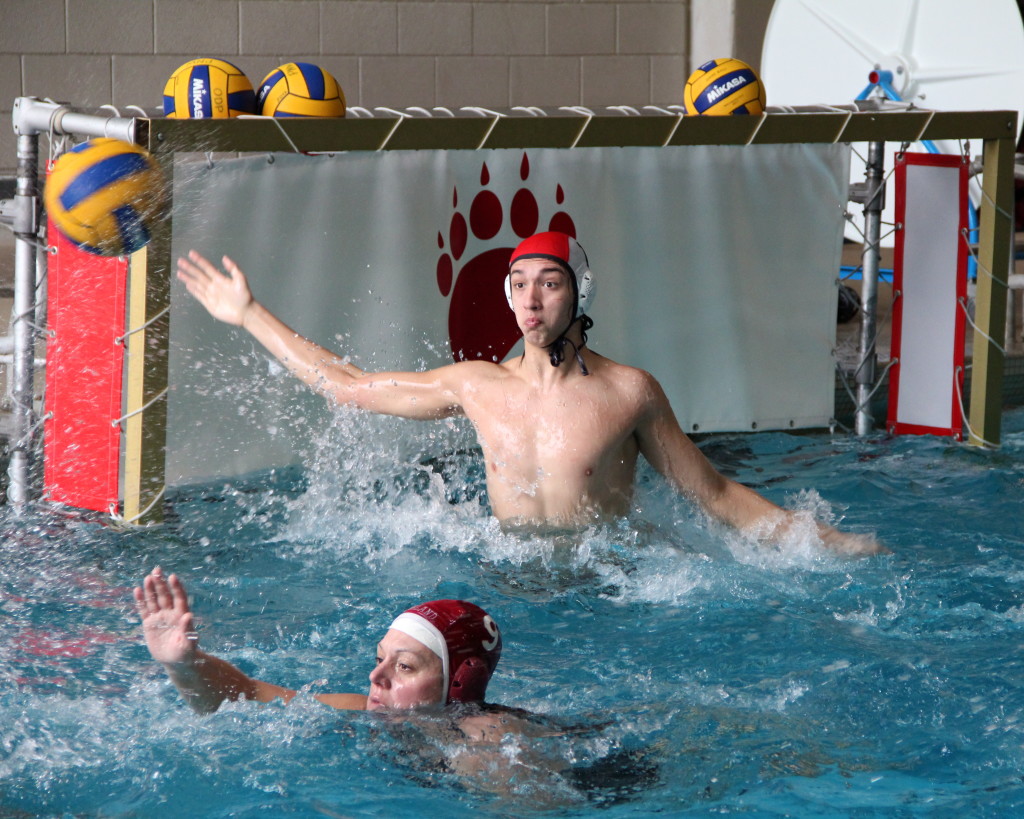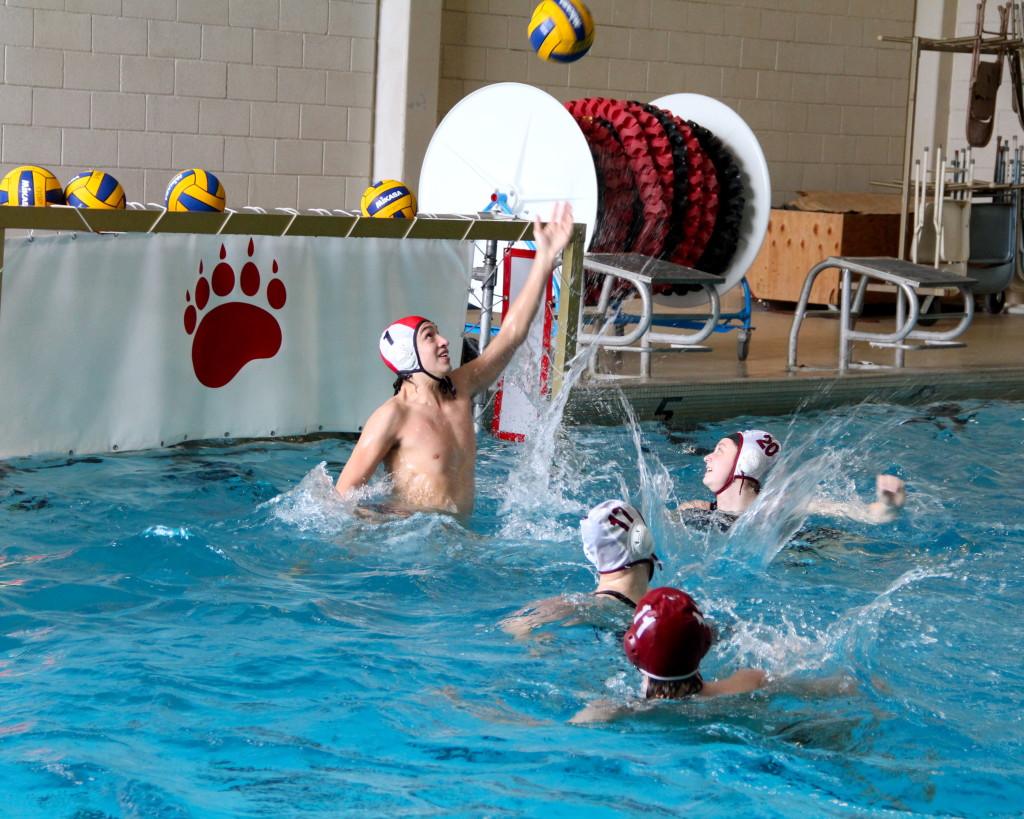 Yesterday we did a little bit of exploring up near Mt. Ashland. The view is breathtaking, always.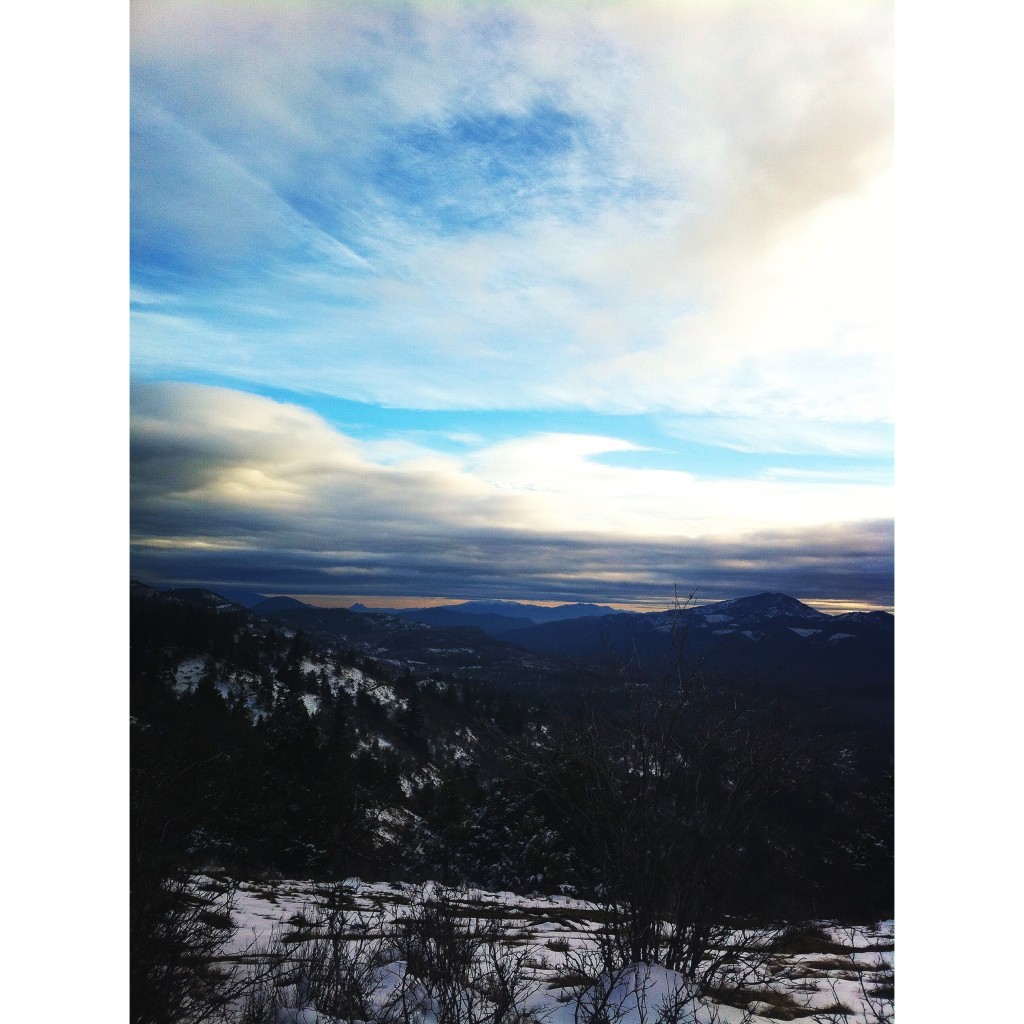 It took approximately 15 tries before Silas and I got a "selfie" with both of us in the picture frame.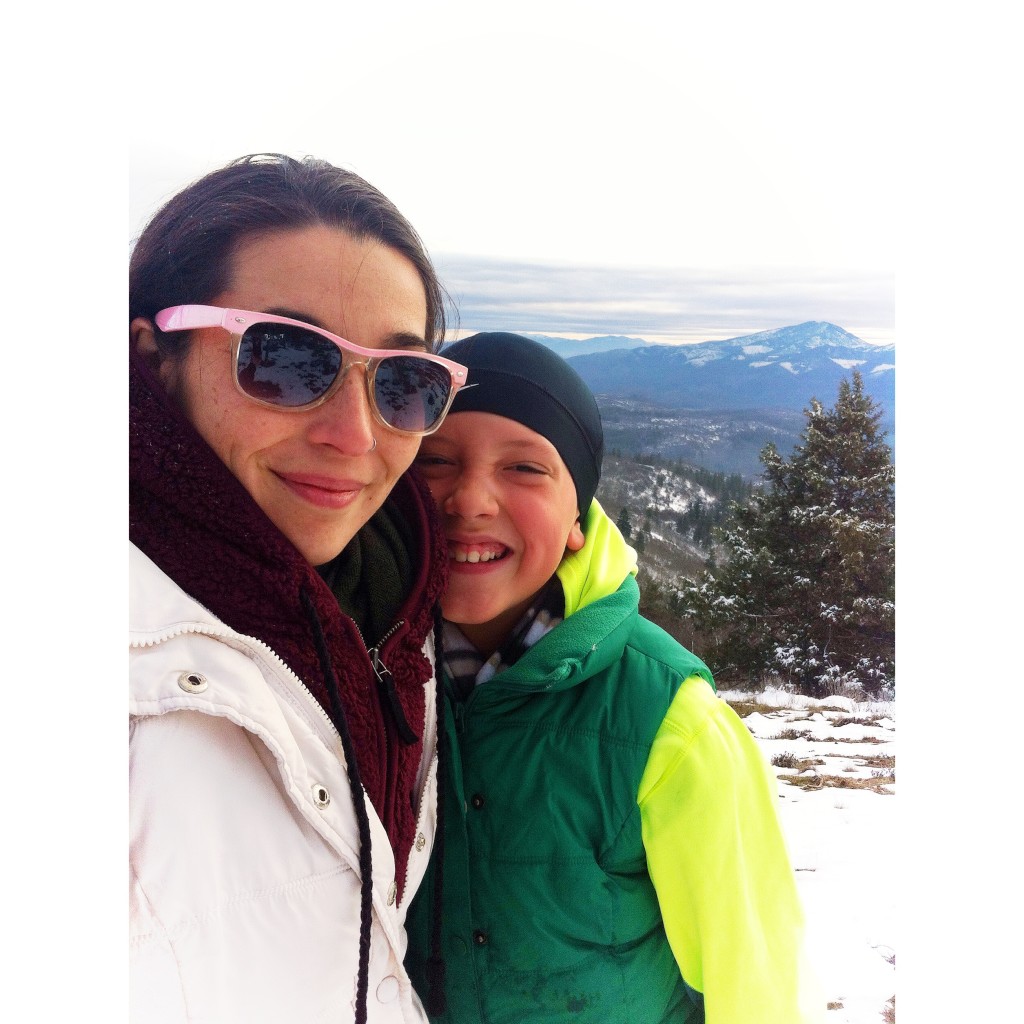 Snow boys.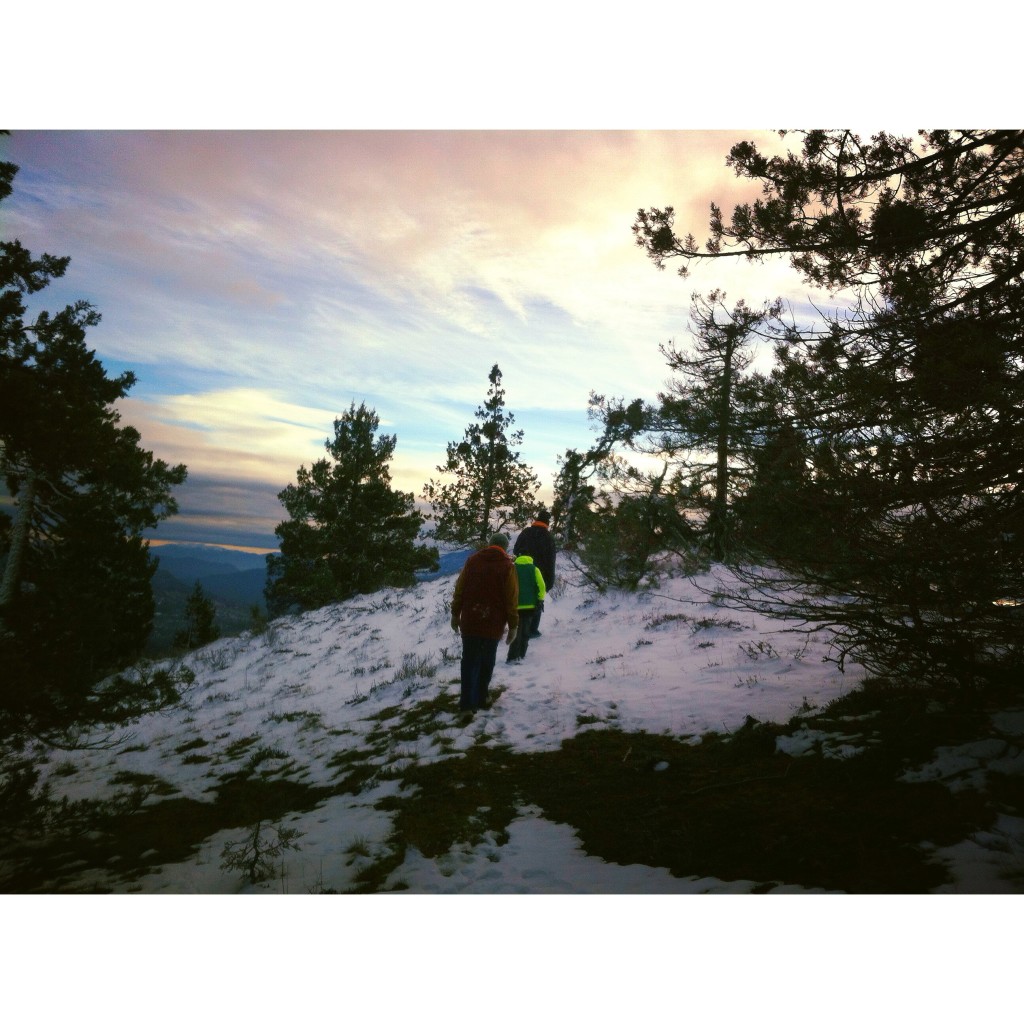 Homemade Indian food tonight! Palak paneer, veggie chicken tikka masala with potatoes, cauliflower pakoras, homemade naan, and matar pulao (rice with peas).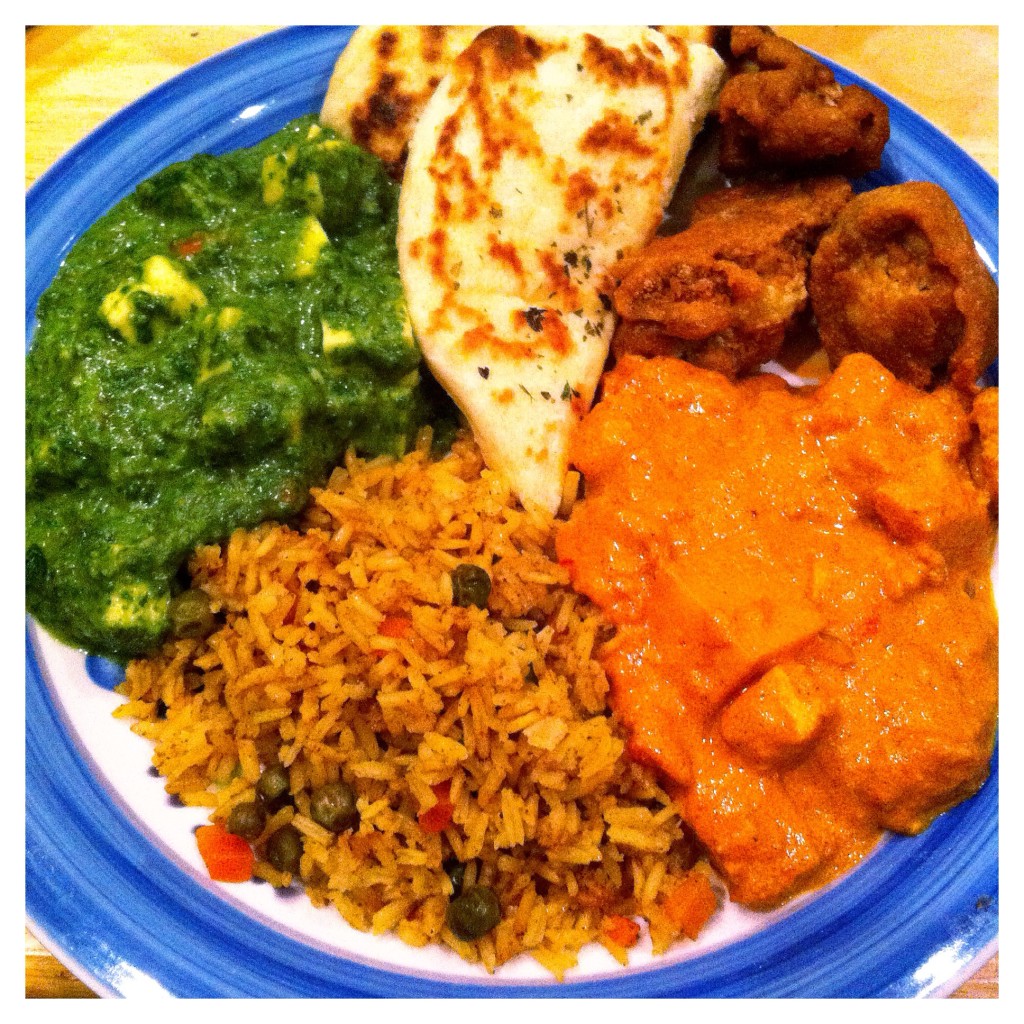 A boy and his dog.