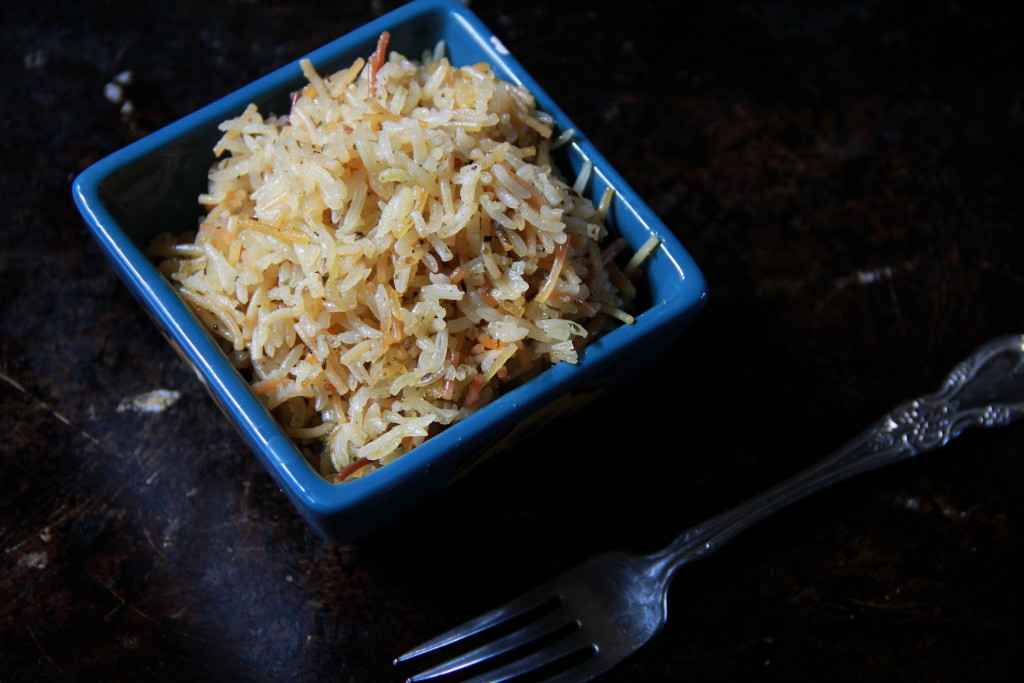 Did you grow up with boxes of Rice-A-Roni laying in your kitchen pantry? Perhaps you merely recall the commercial, whose jingle boasted, "Rice-A-Roni, The San Francisco treat! Rice-A-Roni, its flavor can't be beat. One pan, no boiling, cooking ease! A flavor that is sure to please. Rice-A-Roni, the San Francisco treat! Ding! Ding!"
It's one of the first things I learned to cook (albeit the instructions are pretty damn straightforward and uncomplicated). The ingredients of rice and weird little stick-like-looking pastas that I'd pour out of the box always left me curious about what exactly these ingredients were… I eventually figured out that the weird little stick-like-looking pasta was simply broken up vermicelli. So… exactly what they looked like — pieces of broken pasta. 
However, every box also contains ingredient lists wherein half of the ingredients are things I can't pronounce and things I would prefer not eating. Sometimes an easy side dish is needed – that's how I found myself researching homemade rice-a-roni. This dish is both flavorful and easy to put together, without additional ingredients that are better left uneaten.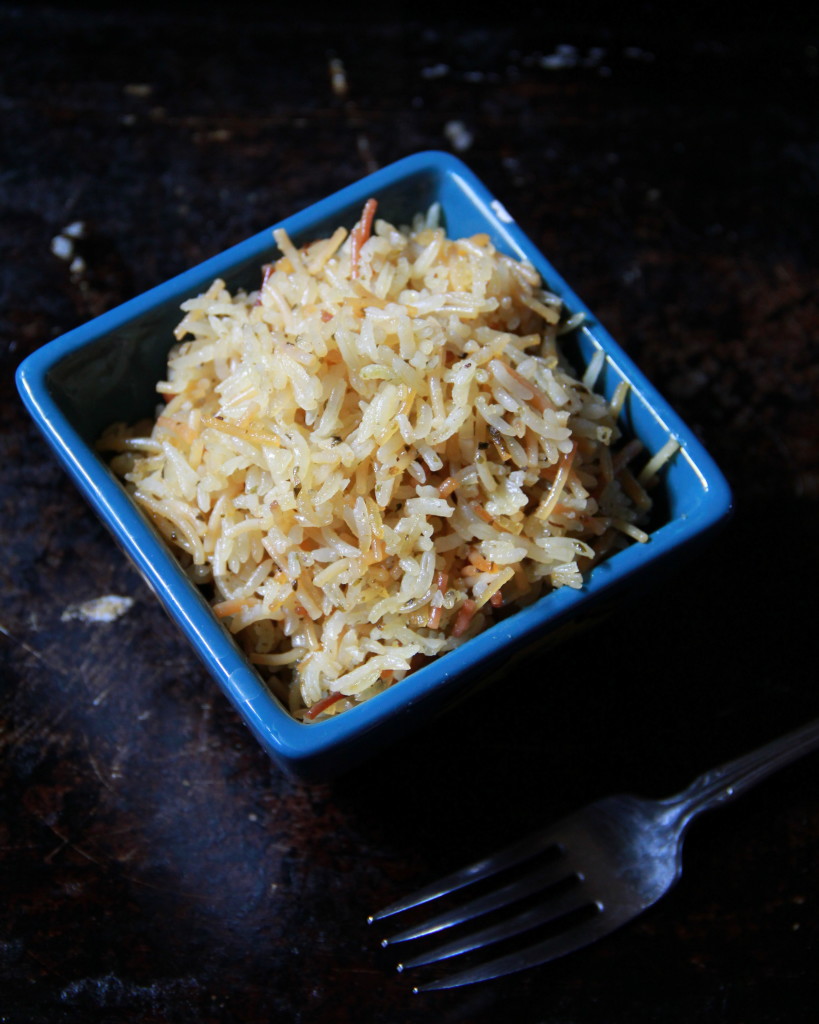 Homemade Rice-A-Roni
Serves 6
Ingredients:
3/4 cup long grain white rice
1/2 cup small pasta shape (like angel hair noodles broken into pieces 1/2-inch long)
3 tablespoons butter
1 tablespoon oil
1 teaspoon dried parsley flakes
1/2 teaspoon dried thyme
1/2 teaspoon granulated garlic
1/2 teaspoon salt
1/2 teaspoon ground black pepper
14 oz No-Chicken broth
Directions:
Melt the butter and oil in a large pan over medium-high heat. Add the rice and pasta, sautéing until lightly browned.
Add the parsley, thyme, garlic, salt and pepper. Stir to coat everything evenly. Add in the broth, stirring well.
Bring to a boil and then cover, reducing the heat to low. Cook for 20 minutes without lifting lid.
After 20 minutes, check to see if all liquid has been absorbed. Fluff the rice with a fork. Cover and let sit 5 minutes before serving.