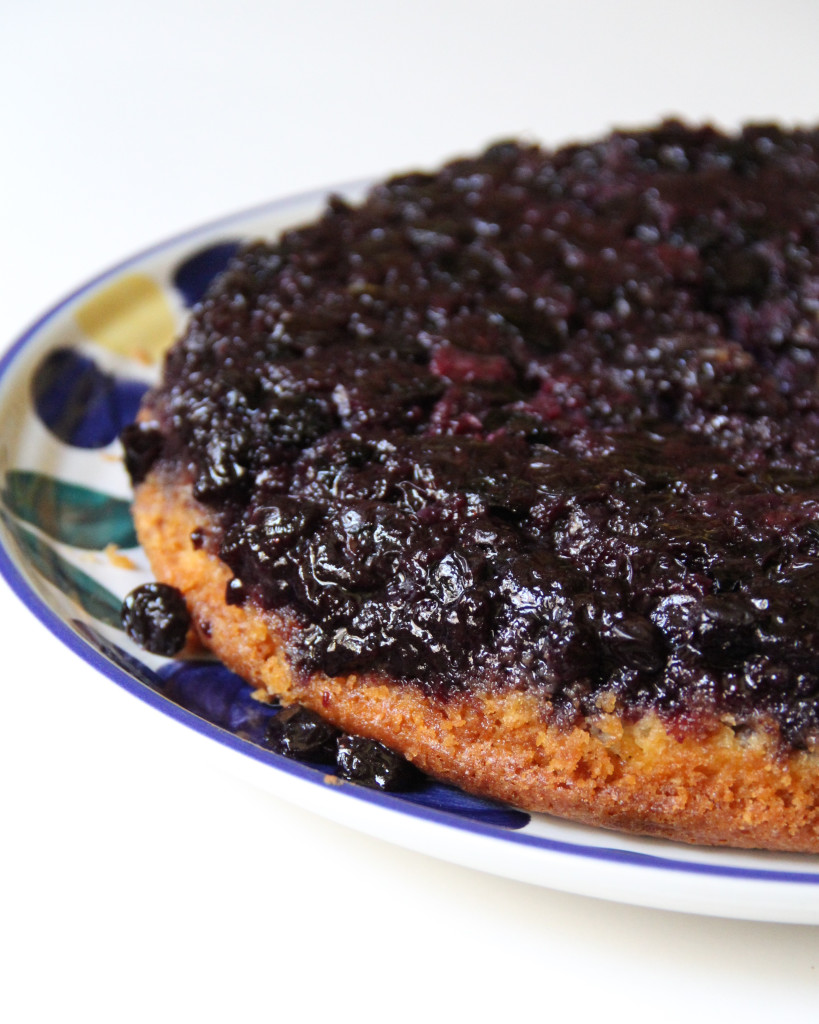 If I wasn't so stubborn, I probably would've given up on gardening nearly 7 years ago, after two consecutive years of low yielding, scraggly looking plants. The last couple years, my garden has been bursting with produce. Then last year I tried to plant some blueberry bushes… which inevitably became blueberry-less sticks in the ground. This year's garden has yielded minimal produce — tough squash, a handful of roma tomatoes, a bigger handful of cherry tomatoes, little eggplants, skinny little anaheim peppers, a single carrot and two strawberries… Like I said, it's good I'm stubborn because it's likely I'll try a better garden next summer. And I most certainly want to plant blueberries. That'll actually give me blueberries.
Luckily even if I can't find them in my own backyard, really good Oregon-grown blueberries are easy to come by here. I eyeball them in the produce sections the second they arrive in season and then dream up ways to eat them. When I saw the following cake on Saveur's website I instantly knew it would have a home in my kitchen. I was not wrong… and most importantly, I was correct to assume that this cake would be deliciously delectable.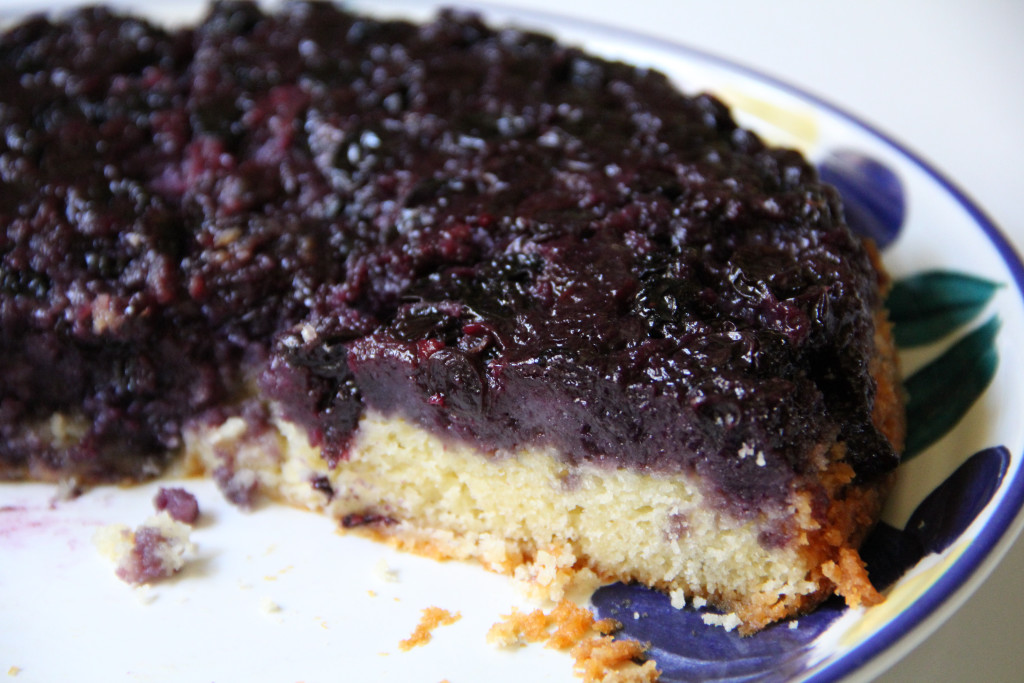 Blueberry Upside-Down Cake
Makes one 9-inch round cake.
Recipe very slightly modified from Saveur
Ingredients:
12 tablespoons butter, softened
3⁄4 cup packed light brown sugar
2 cups fresh blueberries
zest and juice from one small Meyer lemon
1 1⁄2 cups all-purpose flour
2 teaspoons baking powder
1⁄4 teaspoon salt
3/4 cup granulated sugar
2 teaspoon vanilla extract
2 large eggs, separated
1⁄2 cup whole milk
1⁄2 teaspoon cream of tartar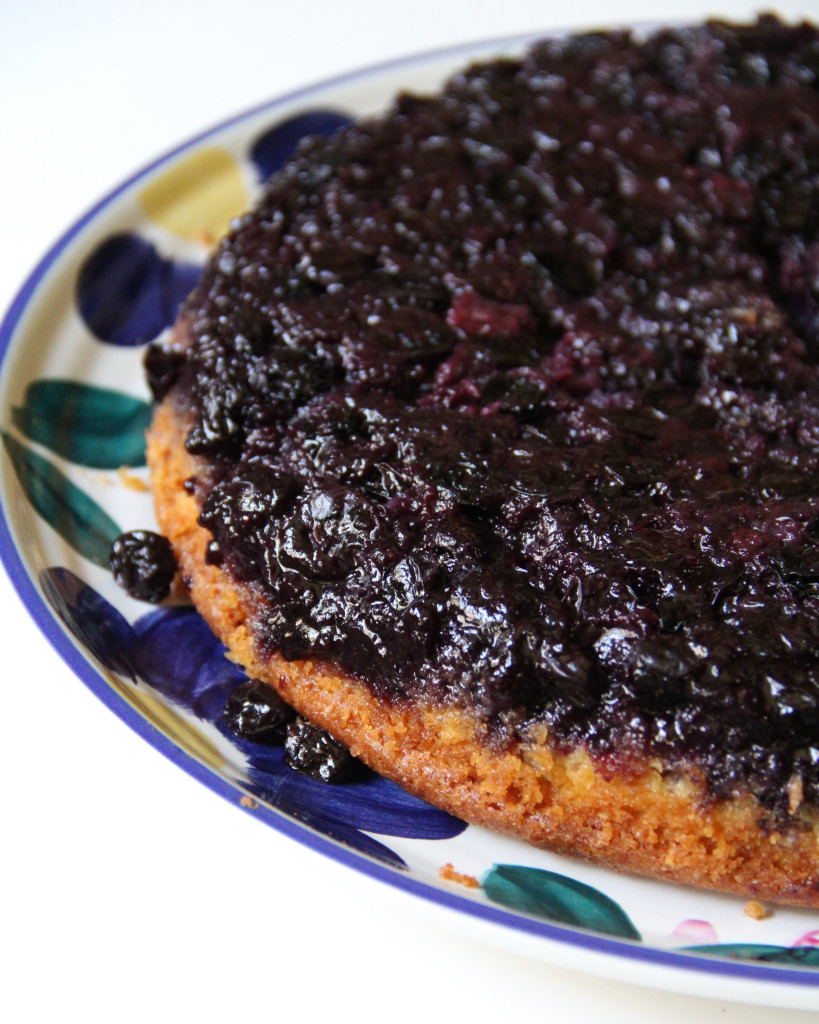 Directions:
Heat your oven to 350 degrees F. Melt 4 tablespoons of the butter in a small pot over medium heat. Stir in the brown sugar and lemon juice, then cook until mostly dissolved. Pour the sugar into a 9-inch round cake pan, then add the blueberries, spreading them evenly across the pan. Sprinkle on the lemon zest.
Whisk the flour with the baking powder and salt. In a large bowl, beat the remaining 8 tablespoons of butter and the granulated sugar with a handheld mixer on medium-high speed, until fluffy. Add the vanilla and egg yolks, and beat until evenly combined. Add the dry ingredients followed by the milk and beat on low speed until a smooth batter forms.
In a clean bowl, beat the egg whites and cream of tartar with a handheld mixer until they form stiff peaks. Use a large rubber spatula to fold the egg whites into the cake batter until just combined, and then spread the batter over the blueberries in the pan, smoothing the top.
Bake about 1 hour (until a toothpick inserted into center of cake comes out clean). Transfer the cake to a rack and let cool for 5 minutes. Place a serving platter over the pan and invert the two together. Let the pan sit upside down on the platter for 5 minutes, and then remove the pan. Let the cake cool completely before serving.
Leftovers can be wrapped tightly with plastic and kept up to 3 days.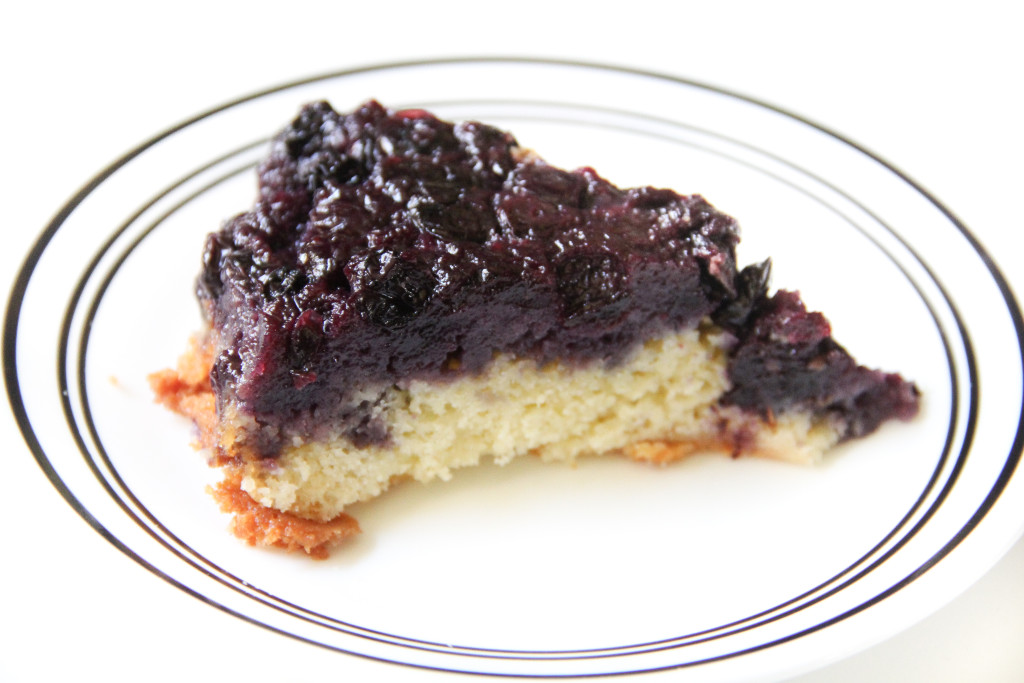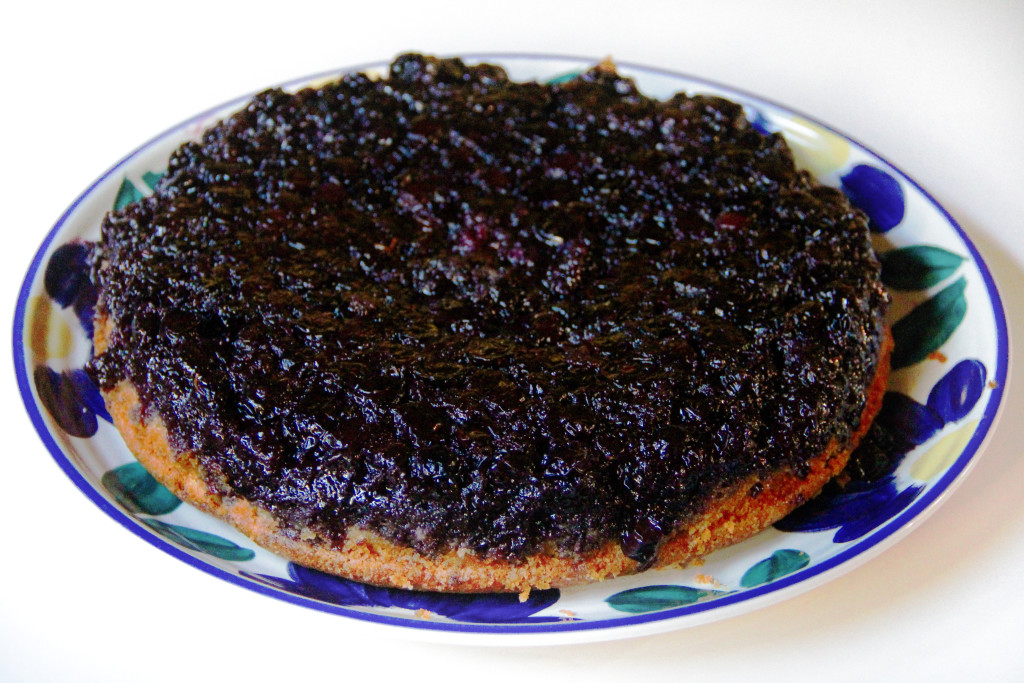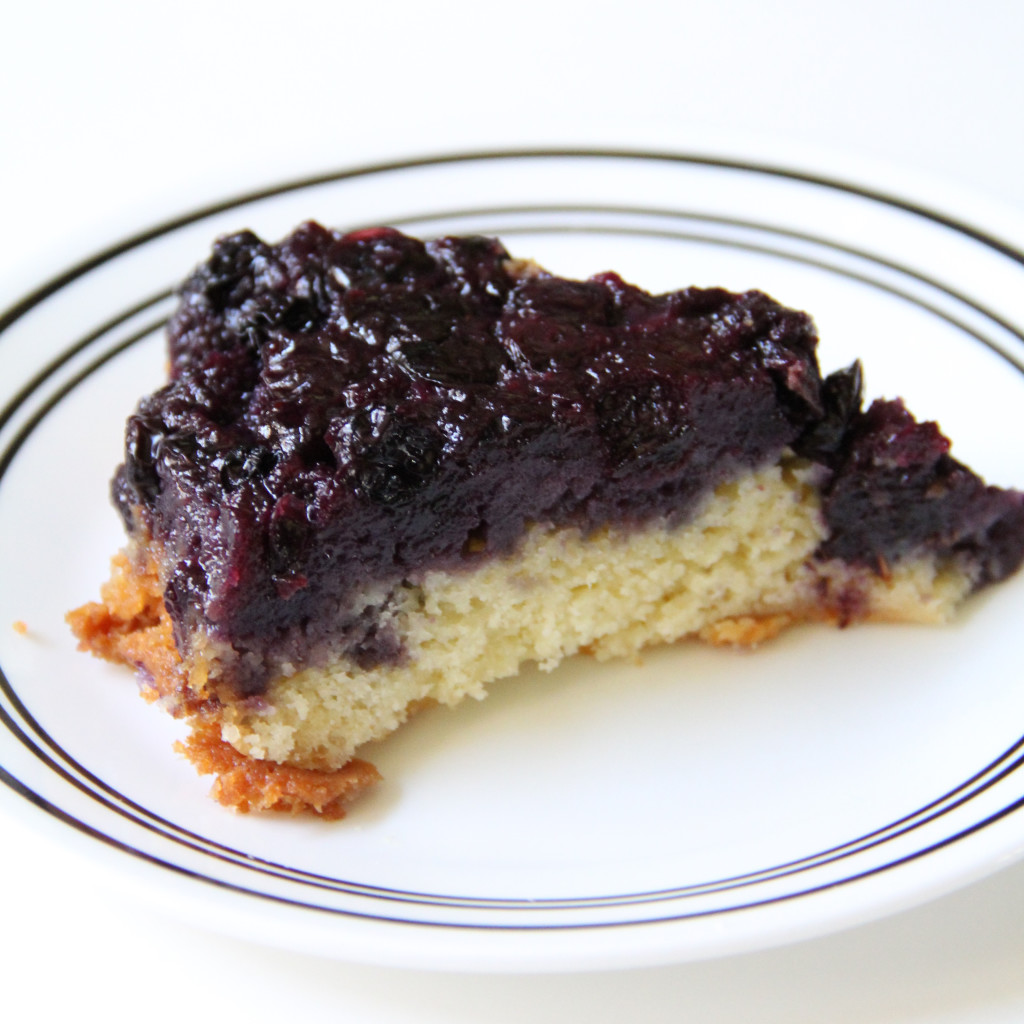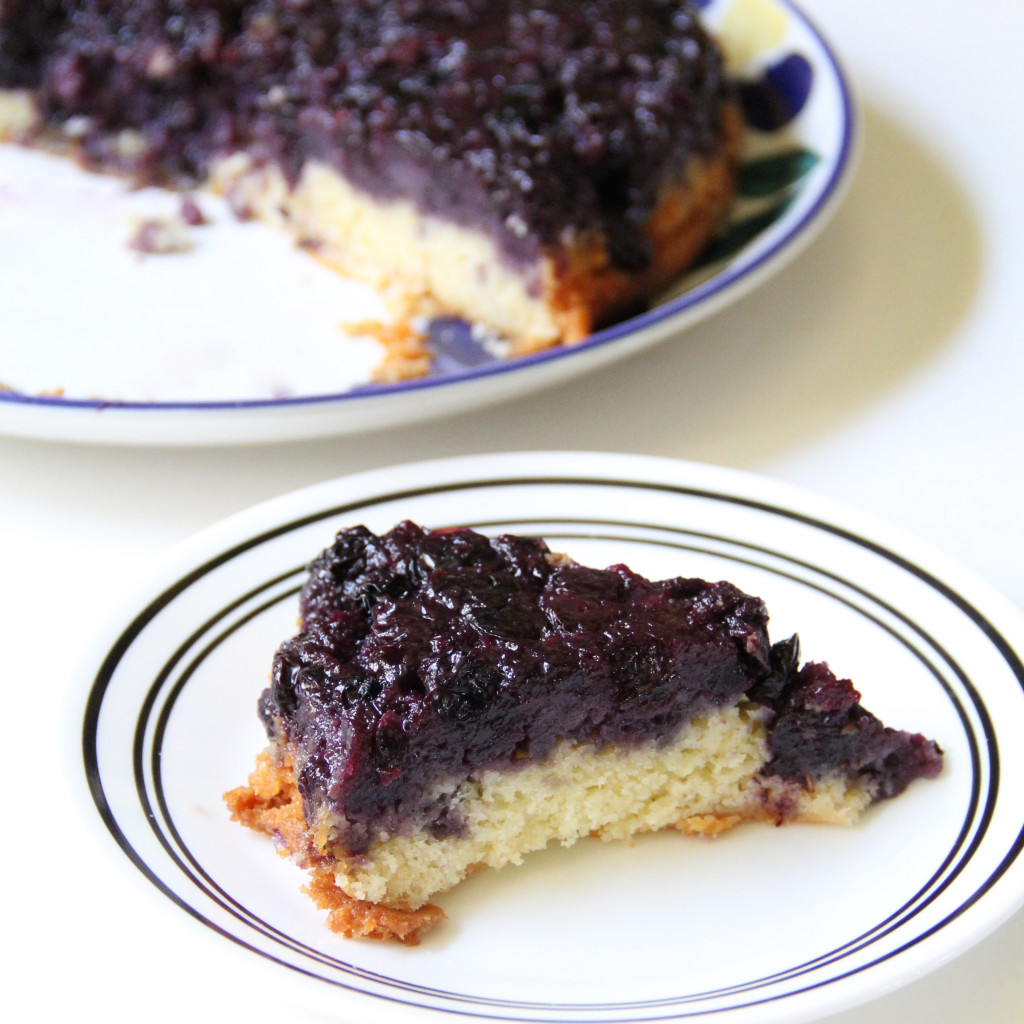 Please follow and like us: