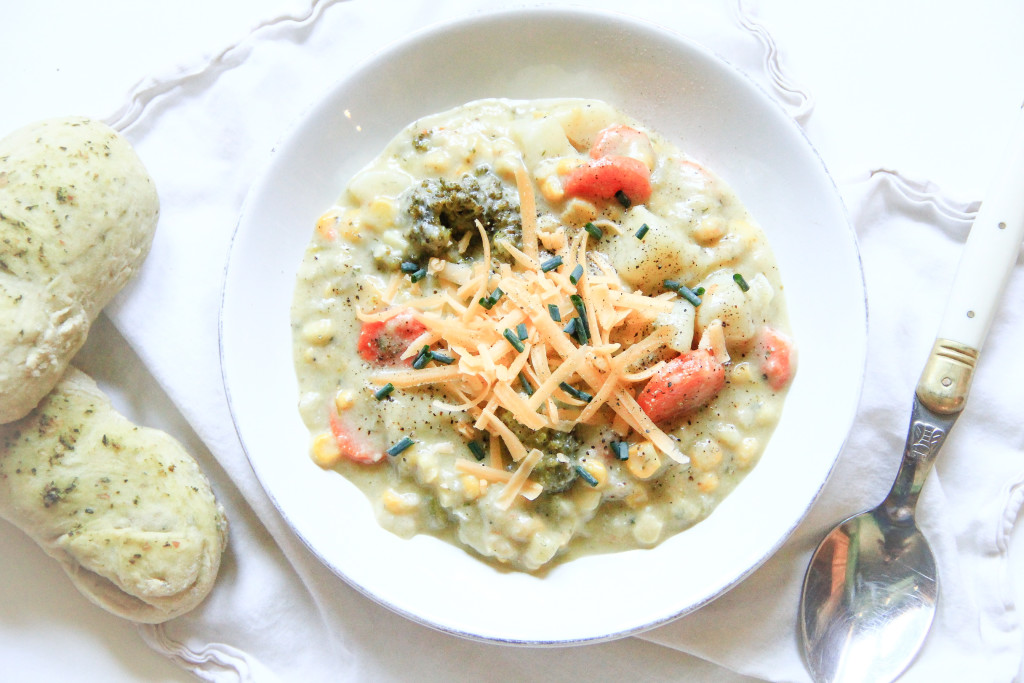 It's mid September. Is that too early for soup? Just a few days ago Southern Oregon temperatures still reached the triple digits. The next few days, we aren't expecting temps out of the 60's. Can we say Fall is here?
Soup never screams excitement to me. It's a comfort food. Maybe it's a lot of boring standing around in front of the stove stirring chunks of vegetables together. Maybe you like that kind of thing. I won't judge you.
Soup's a transporter of the seasons, wanted or not. The following chowder is comforting, hearty, quite easy to throw together and a good Fall or Winter basic soup staple.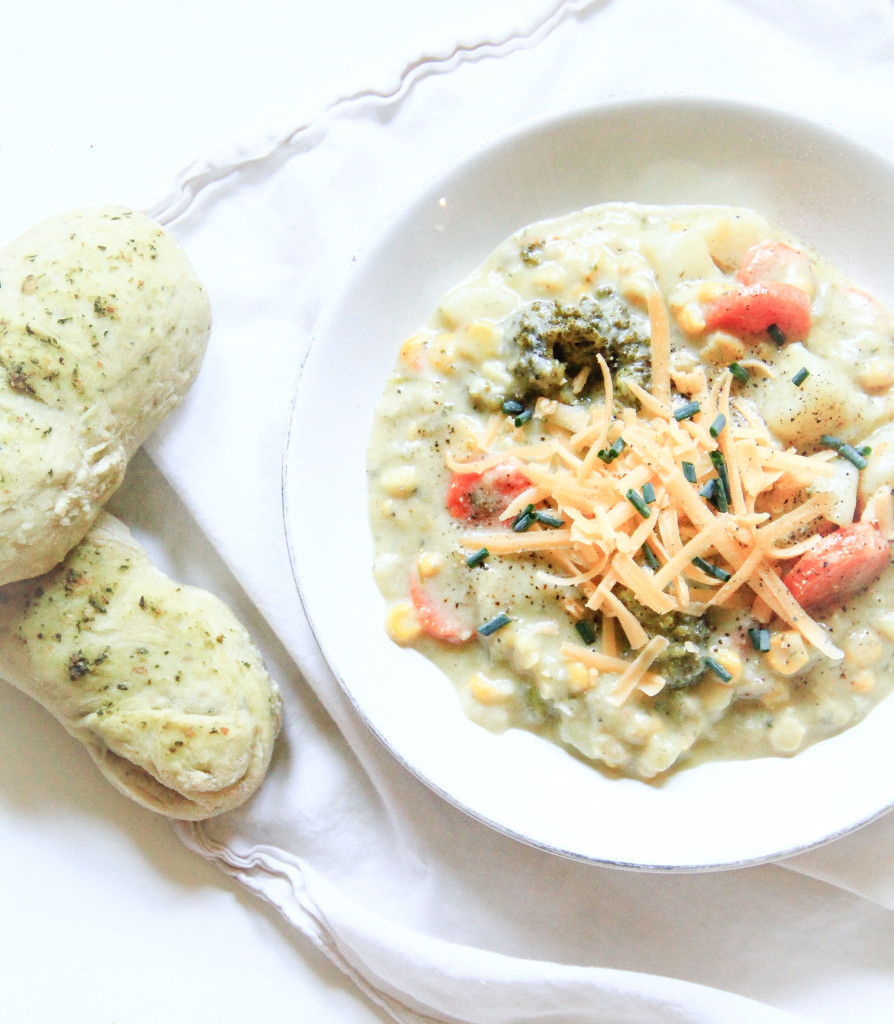 Veggie Chowder
Serves 8-10 people
Ingredients:
1 stick butter
1 lage onion, diced
4 stalks celery, diced
6 cloves garlic, minced
1/2 cup all-purpose flour
5 cups whole milk
4 cups (1 quart) No-Chicken broth
4 large carrots, peeled and diced into 1/8-inch thick rounds
1 small head of broccoli, trimmed into florets and bite-size pieces
3 ears of fresh corn, trimmed off the cob (or roughly 2 cups frozen corn)
5-6 medium sized russet potatoes, peeled and cut in 1-inch cubes
1 tablespoon salt
1 teaspoon dried dill
1/2 teaspoon ground coriander
1 1/2 teaspoons ground black pepper\
8 ounces extra sharp cheddar cheese, shredded
chives, chopped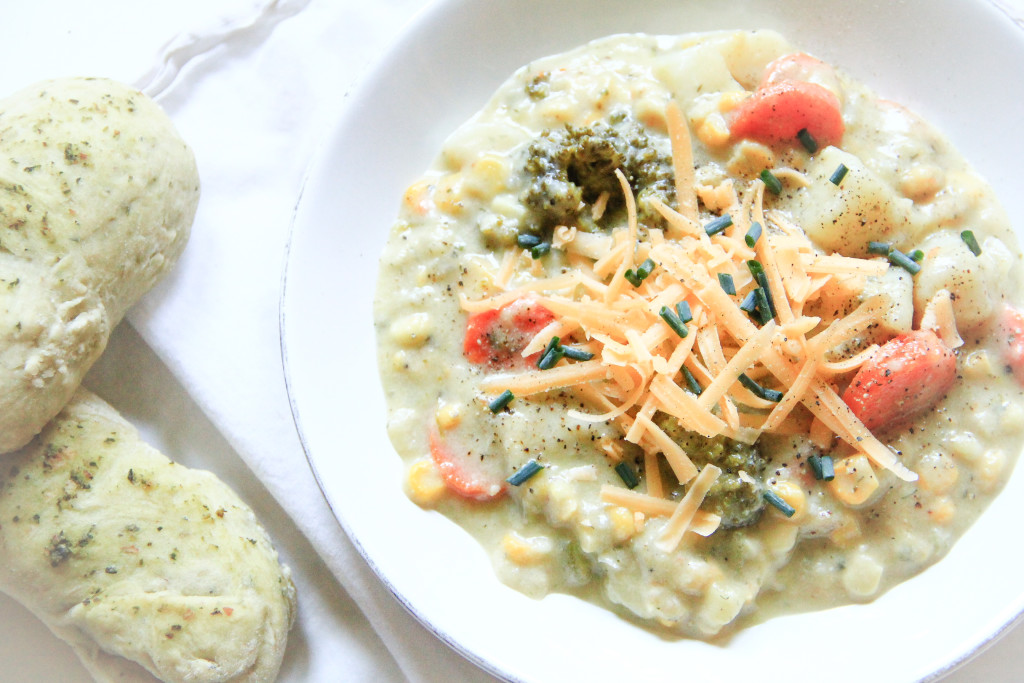 Directions:
In a large stock pot, melt the butter over medium-high heat. Add the onions and sauté until tender (5-6 minutes). Add the celery and garlic, cooking until fragrant (about 2 more minutes).
Sprinkle in the flour, being sure to coat all the vegetables. Cook for 1-2 minutes. Pour in the milk and broth, stirring well. Continue cooking until the soup begins to thicken (5-10 minutes).
Add in the carrots, broccoli, corn, potatoes, salt, dill, coriander and pepper. Reduce heat to a simmer and cook the soup until the potatoes and corn are tender (an hour or so). Taste and add more salt or pepper if you prefer.
Serve topped with sharp cheddar and a sprinkle of chives.
** If you want a thinner soup, feel free to add more broth or milk.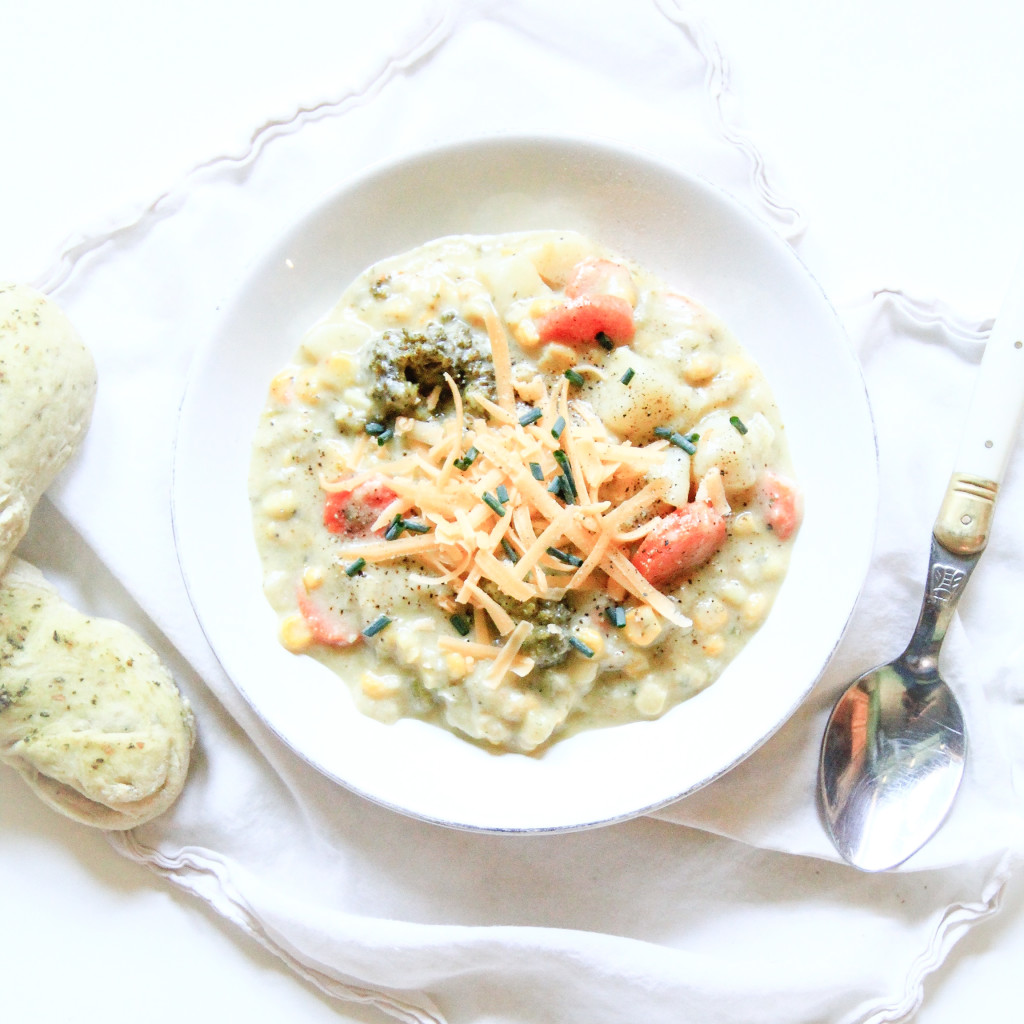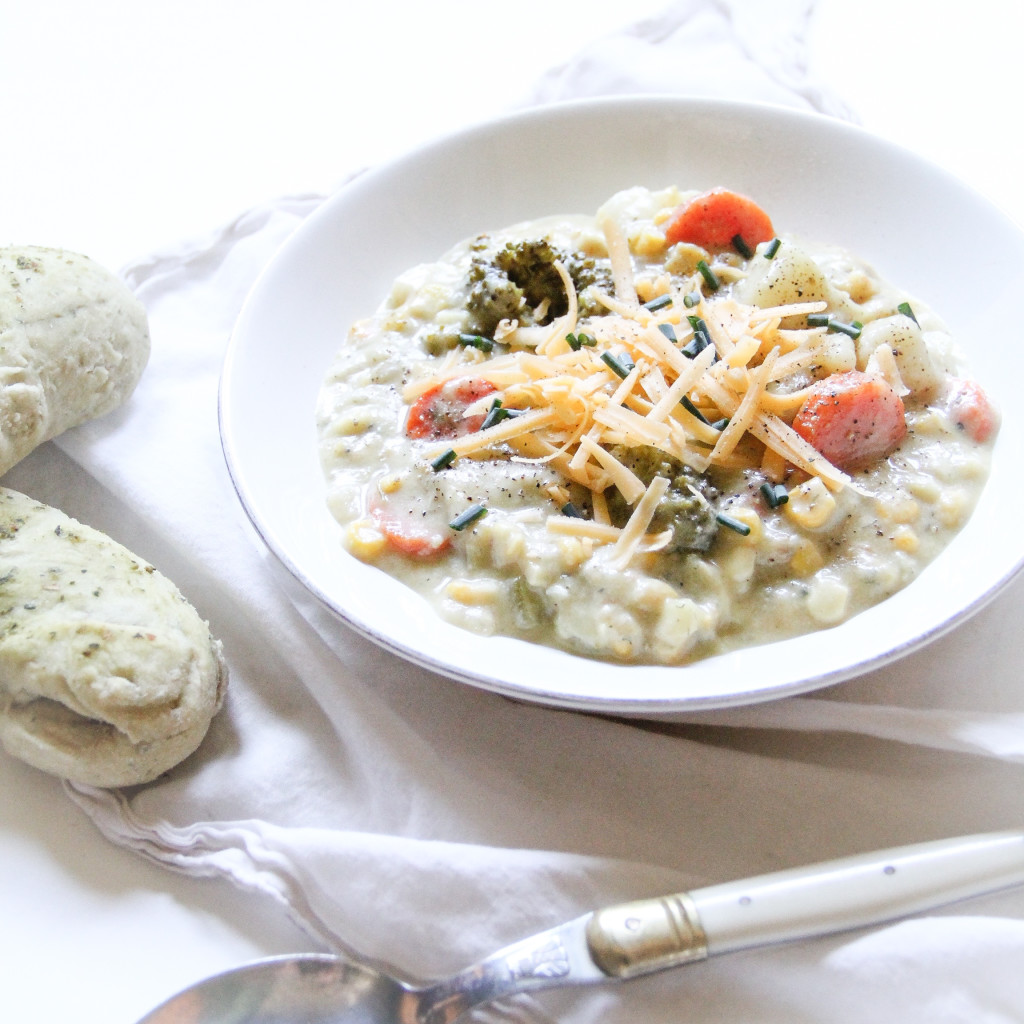 Please follow and like us: