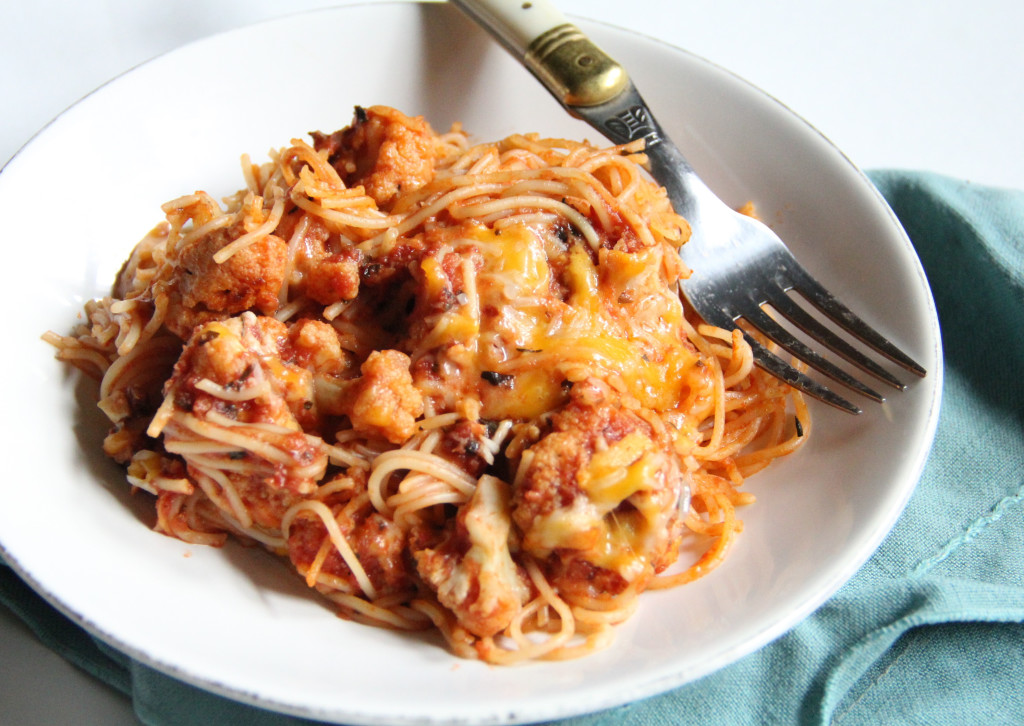 Hello World,
Long time no see. How in the world we've reached the middle of November eludes me. It appears this humble little blog inevitably took the back burner to busy life schedules. Regardless, here we are, with one of my favorite recipes for over two decades.
Mollie Katzen's original Moosewood Cookbook was released in the late 70's. My parents received the book from my dad's parents as a wedding gift. Growing up, there were two staples in our house: the lasagna and the pasta al cavolfiore, or spaghetti with cauliflower. The lasagna was often reserved for dinners in which we had company over. The spaghetti? One of my favorite meals to request for my birthday. When a kid requests cauliflower spaghetti for any meal… really, it cannot be bad.
The cookbook was re-released in the early 2000's as a 40th Anniversary edition, but to be frank, the recipes in the 70's version are much better. If you're looking for recipes that do in fact have less butter, cheese, dairy, then the new edition is for you. Perhaps for myself it's as much about nostalgia – the memory of my mom in the kitchen chopping cauliflower or the smell of basil cooking with garlic in hot olive oil – as the less healthy recipes. Regardless, here's the original pasta al cavolfiore recipe. May it bring you as much joy as it does for my heart and belly.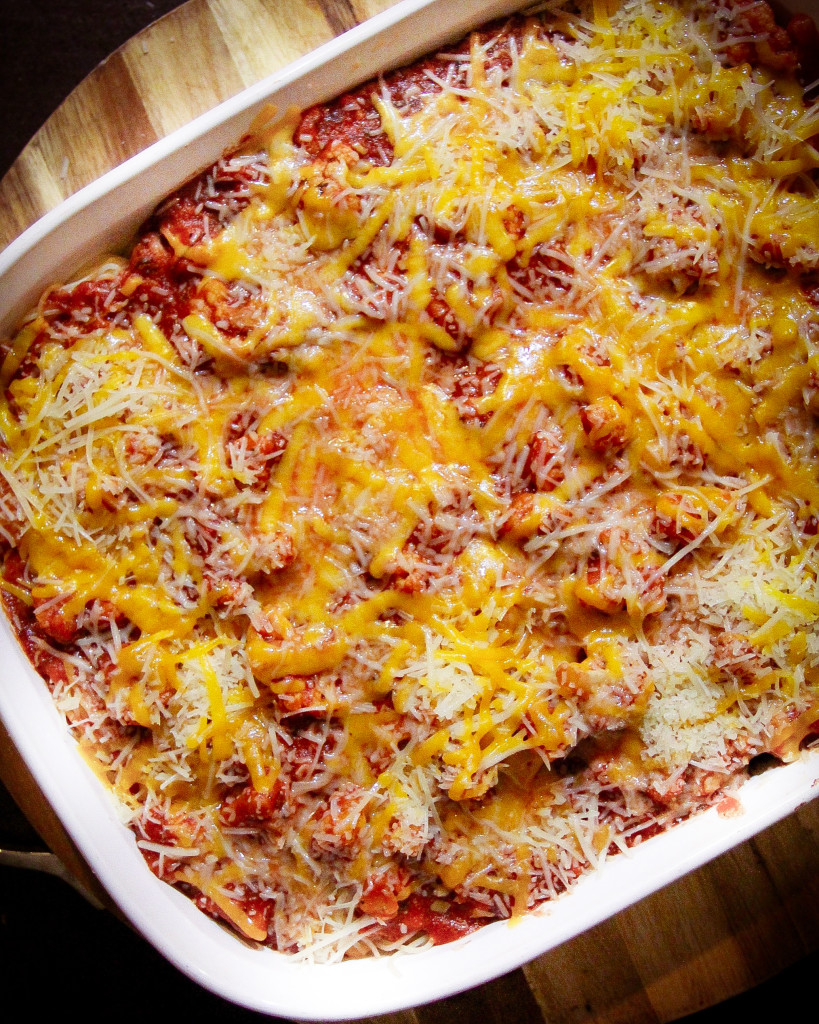 Moosewood Cookbook's Pasta Al Cavolfiore [Spaghetti with Cauliflower]
Serves 6-8 folks.
Ingredients:
1/4 cup olive oil
2 tablespoons butter
1 medium head of cauliflower, broken or cut into 1-inch flowerets
3 medium cloves garlic, minced
1 bay leaf
2 teaspoons dried basil
2 cups tomato puree
1 1/2 teaspoons salt
1 teaspoon ground black pepper
1 cup grated parmesan cheese
1 cup sharp cheddar cheese
1 pound uncooked, thin spaghetti
Directions:
Heat half of the oil (2 tablespoons) in a deep skillet. Add the garlic, bay leaf, and basil. Sauté until fragrant (about 1 minute). Add the cauliflower then sprinkle with the salt. Cook until the cauliflower is tender (15-20 minutes).
Once the cauliflower is tender, add the tomato puree, stirring to combine. Simmer for 15-20 minutes. In a bowl, combine the parmesan and cheddar cheeses, mixing thoroughly.
While the sauce simmers, cook the pasta according to the package instructions.
Once the pasta has cooked, drain. In a large baking dish toss the cooked pasta with the remaining oil (2 tablespoons), butter and half of the cheese. Pour the cauliflower sauce over the pasta, then top with the remaining cheese. Serve immediately.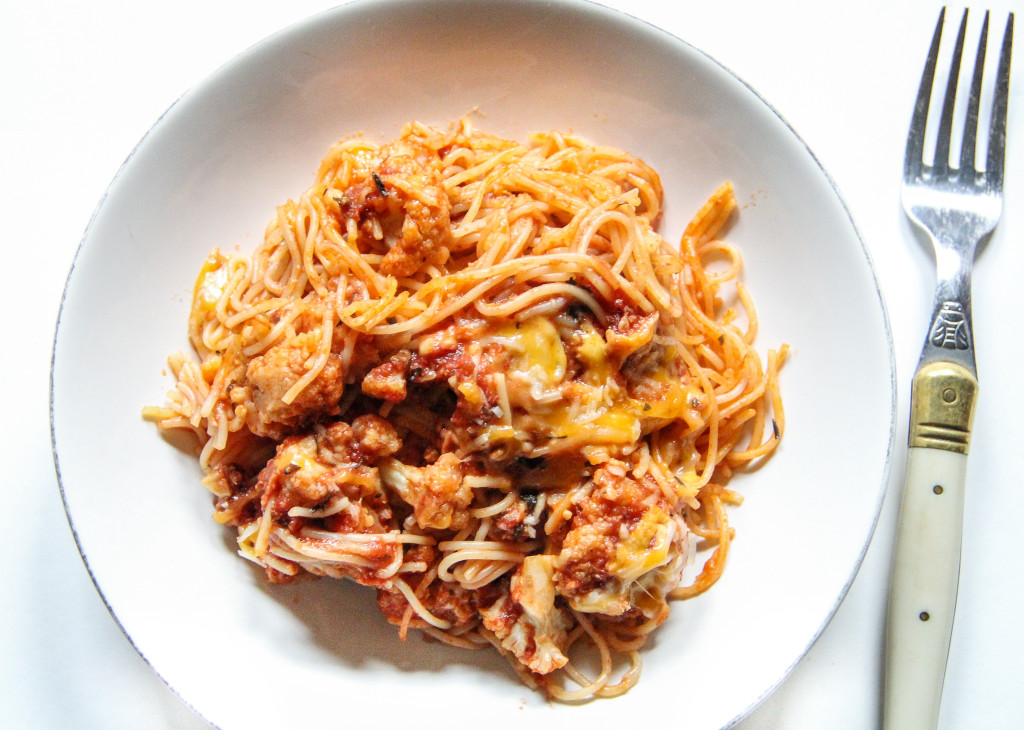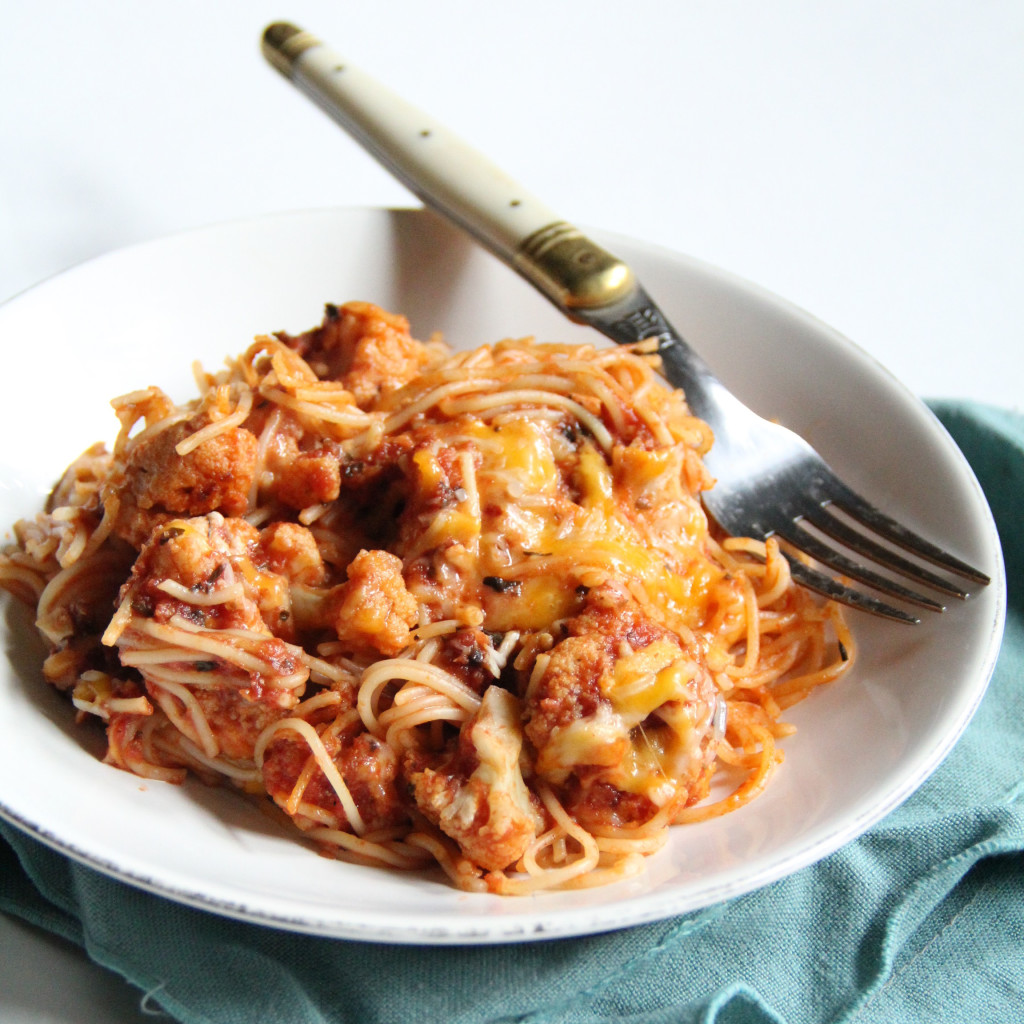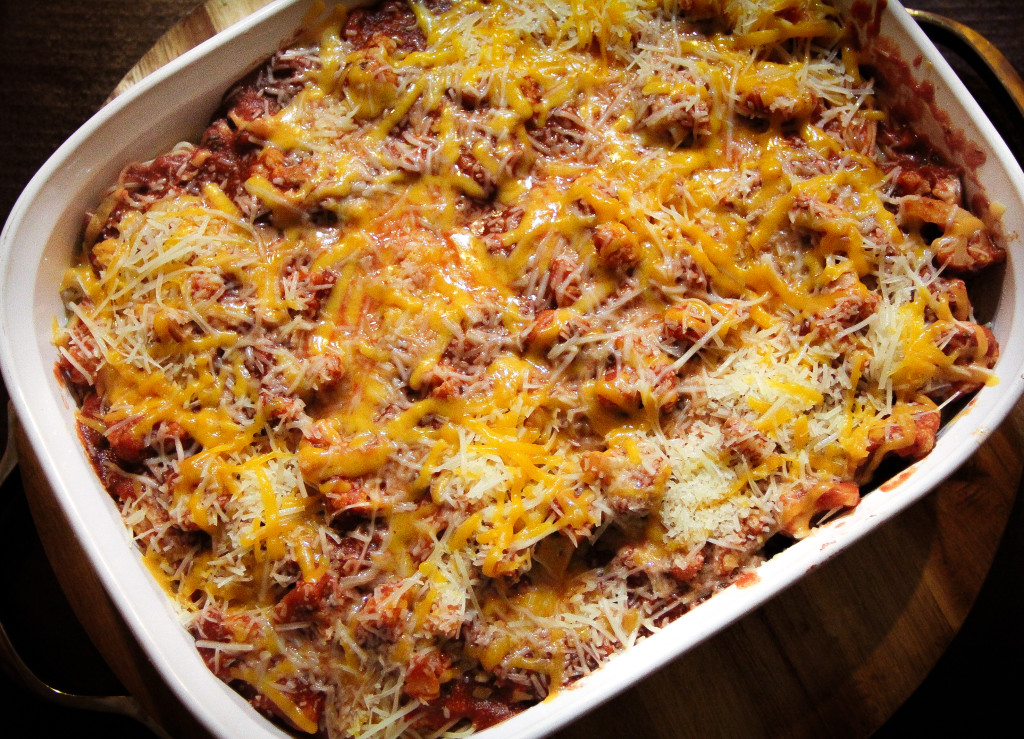 Please follow and like us: