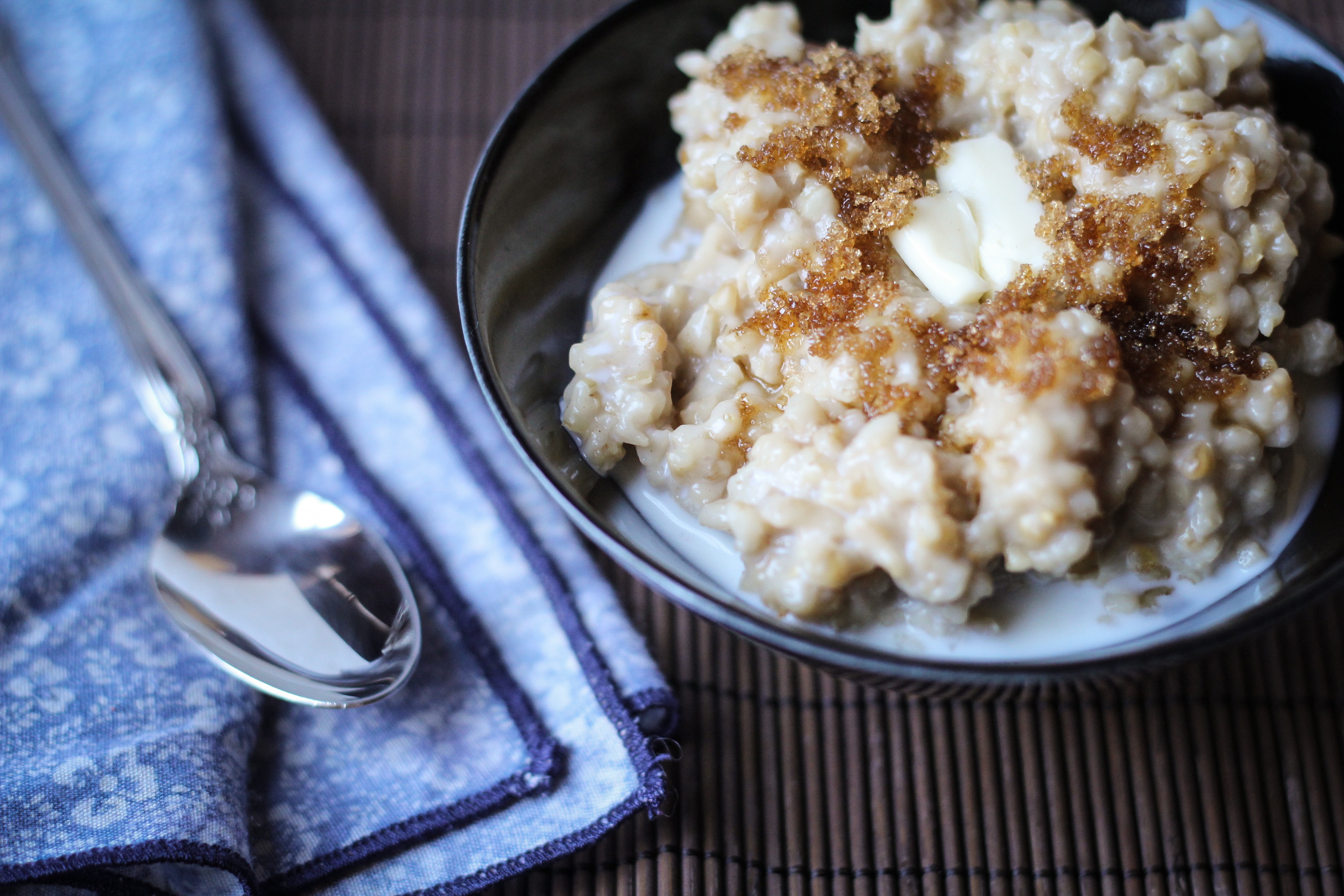 There is something perfectly simple, hearty and delicious when it comes to a bowl of steel cut oatmeal. This time of year, especially, a warm bowl of oats is gratifying and the perfect way to celebrate cold winter mornings. As a kid, my mom would regularly make a pot of oatmeal for before-school-breakfasts. Usually plain oats that had been perfectly cooked, and on the counter would sit little dishes of brown sugar, raisins, milk and butter to add to our individual bowls.
I didn't care for oatmeal then, although that probably had more to do with my lack of interest in breakfast, in general… Or perhaps it was the time crunch of struggling to stay in bed as long as possible, followed by a shower that took nearly too long, then the mad dash to the bus stop, sometimes literally racing the bus up our street, hoping to get there in time. Who has time for breakfast in that madness (which, lets be honest – was probably served up with some teenage sass as well)?
As an adult, my tastes have changed. While I still don't typically eat breakfast before noon, I find myself thoroughly enjoying a bowl of oats. Plus I'm old enough to appreciate the health benefits, too! They're relatively low in calories, contain lovely amounts of fiber and they are a good source of protein providing, 7 grams per 1/4 cup serving.
Besides, oatmeal is super customizable. You can let the following recipe merely act as a base and add toppings or other ingredients to your liking. Feel free to make this bowl your own and enjoy it often, throughout this winter!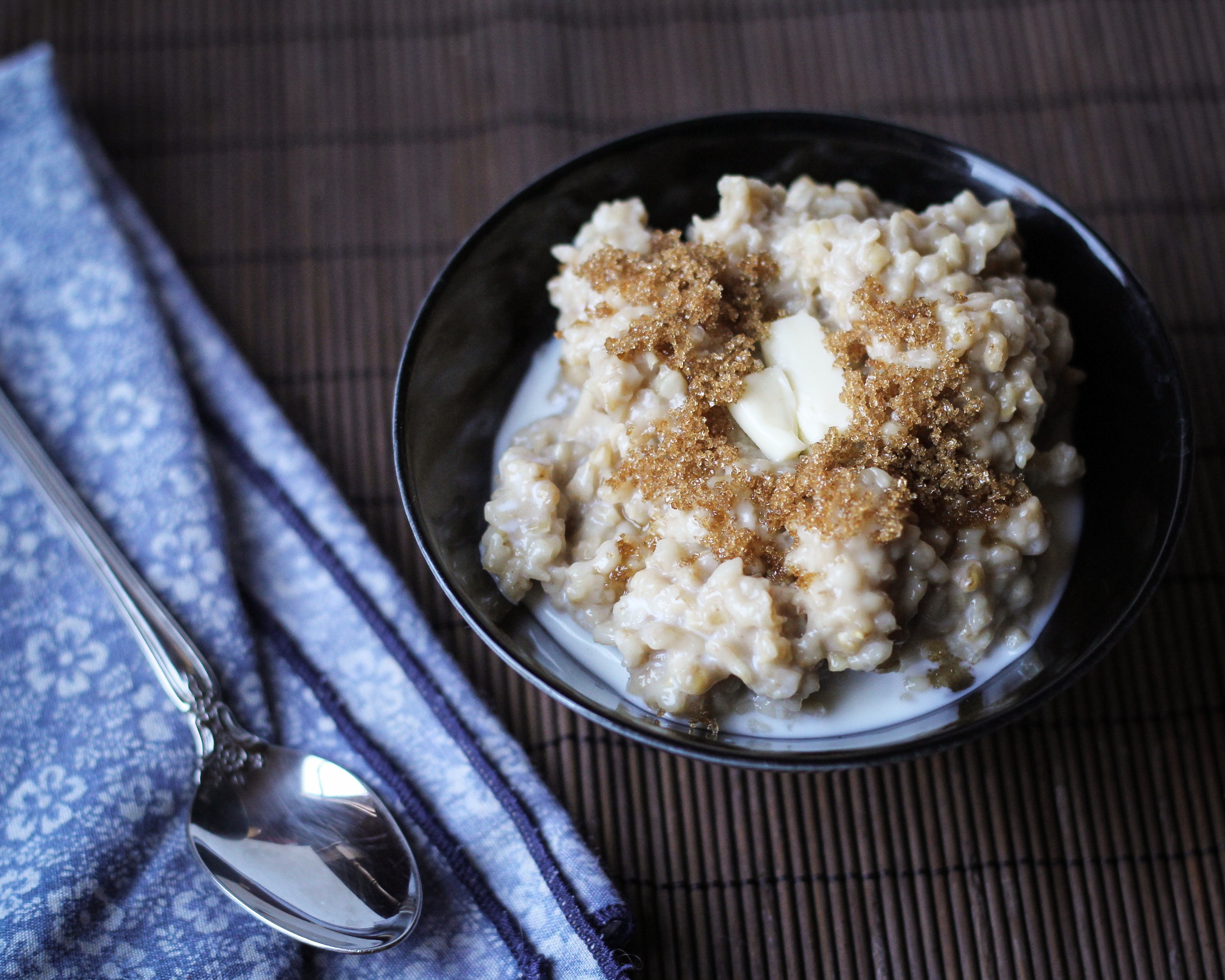 Perfect Steel Cut Oats
Serves 6 or so
Ingredients:
2 tablespoons butter
2 cups steel cut oats
6 cups boiling water
2 cups whole milk
2 tablespoons brown sugar
2 tablespoons pure maple syrup
1 teaspoon vanilla extract
1/2 teaspoon cinnamon
1/4 teaspoon salt
additional milk, brown sugar and cinnamon for serving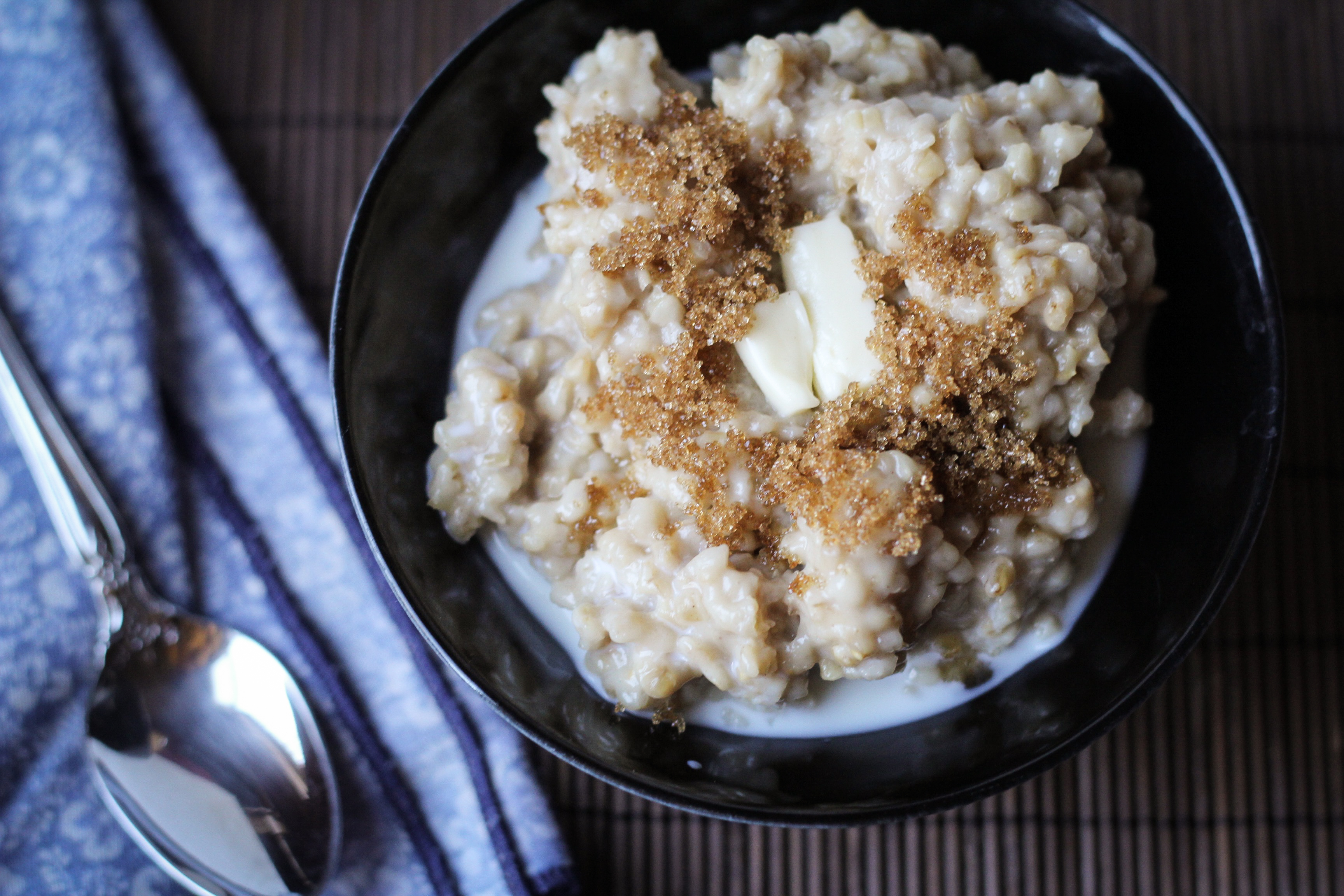 Directions:
In a large pot, melt the butter over medium-high heat. Add the oats and sauté, stirring, for about 3 minutes until the oats smell toasty.
Add the boiling water, then reduce the heat to a simmer. Keep on a low simmer for 25-30 minutes.
Gently stir the milk into the oats. Cook for another 10 minutes. Stir in the brown sugar, maple syrup, vanilla, cinnamon and salt. Cook for 5 more minutes, then scoop into serving bowls.
Top with additional milk if you'd like, brown sugar and cinnamon to your liking.
You can easily add other toppings if you'd like. Some favorites around here:
— Mash a banana or two, then stir that in along with 2 tablespoons of peanut butter when you add the milk to the oats.
— Peel, then dice up an apple into bite size pieces. Add to the oats when you add the milk, along with 1 teaspoon cinnamon.
— Sliced pears are great on oats.
— Stir in cranberries, raisins, currants, chopped pecans, chopped walnuts, etc.