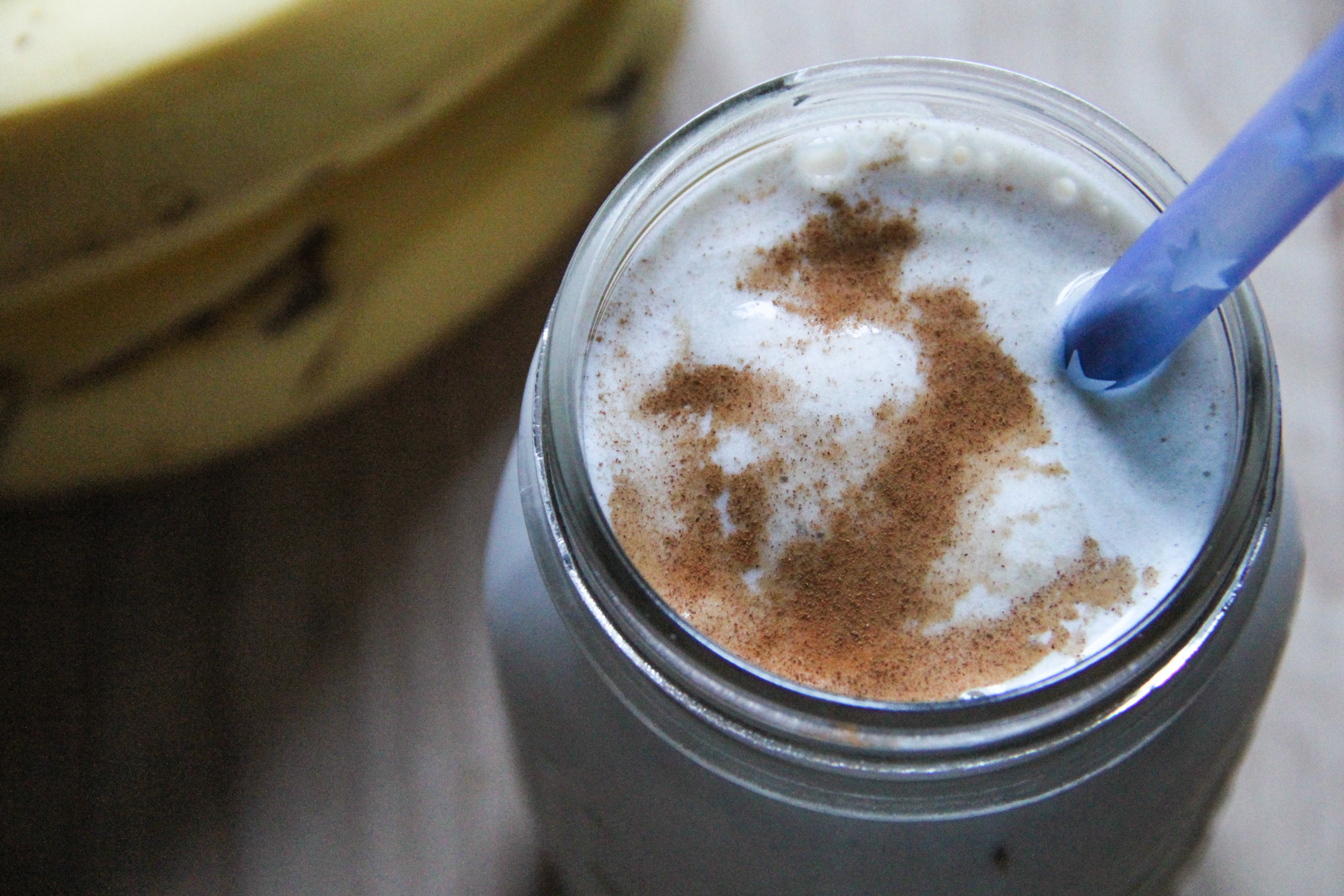 At least once a day either for a meal in itself or a snack between meals, my husband will say, "Babe…can I have one of those smoothies?" I know what this means: this chocolate soy milk, bananas, peanut butter (preferably this one), and lately also powdered chocolate peanut butter. He has deemed the concoction "God's Nectar," (bwahaha! I shit you not!) and says that one day he will certainly live off of the stuff. Happily.
The truth is, when you combine frozen bananas (this part is essential), milk, and chocolate, vanilla, and/or peanut butter, the end product is very milkshake-like. Without the guilt… Not that I feel guilty about drinking milkshakes; I am a firm believer in moderation…and could drink a vanilla or chocolate milkshake every day guilt-free.
Milkshake diet aside, I decided to try a little spin on my husband's chocolatey-peanut-buttery-smoothie. I wanted something a little lighter tasting, which would still be filling and refreshing. The oats and frozen bananas make this smoothie milkshake-thick and will keep you full. You can add unsweetened cocoa and peanut butter if you wish, as well!
Vanilla Banana Smoothie
Serves 2.
Ingredients:
2 teaspoons old fashioned oats
2 cups whole milk (vanilla soy, almond, or your preferred nondairy milk would be okay!)
3 medium bananas, frozen
1/2 teaspoon vanilla extract
1/4 teaspoon cinnamon
pinch of fresh nutmeg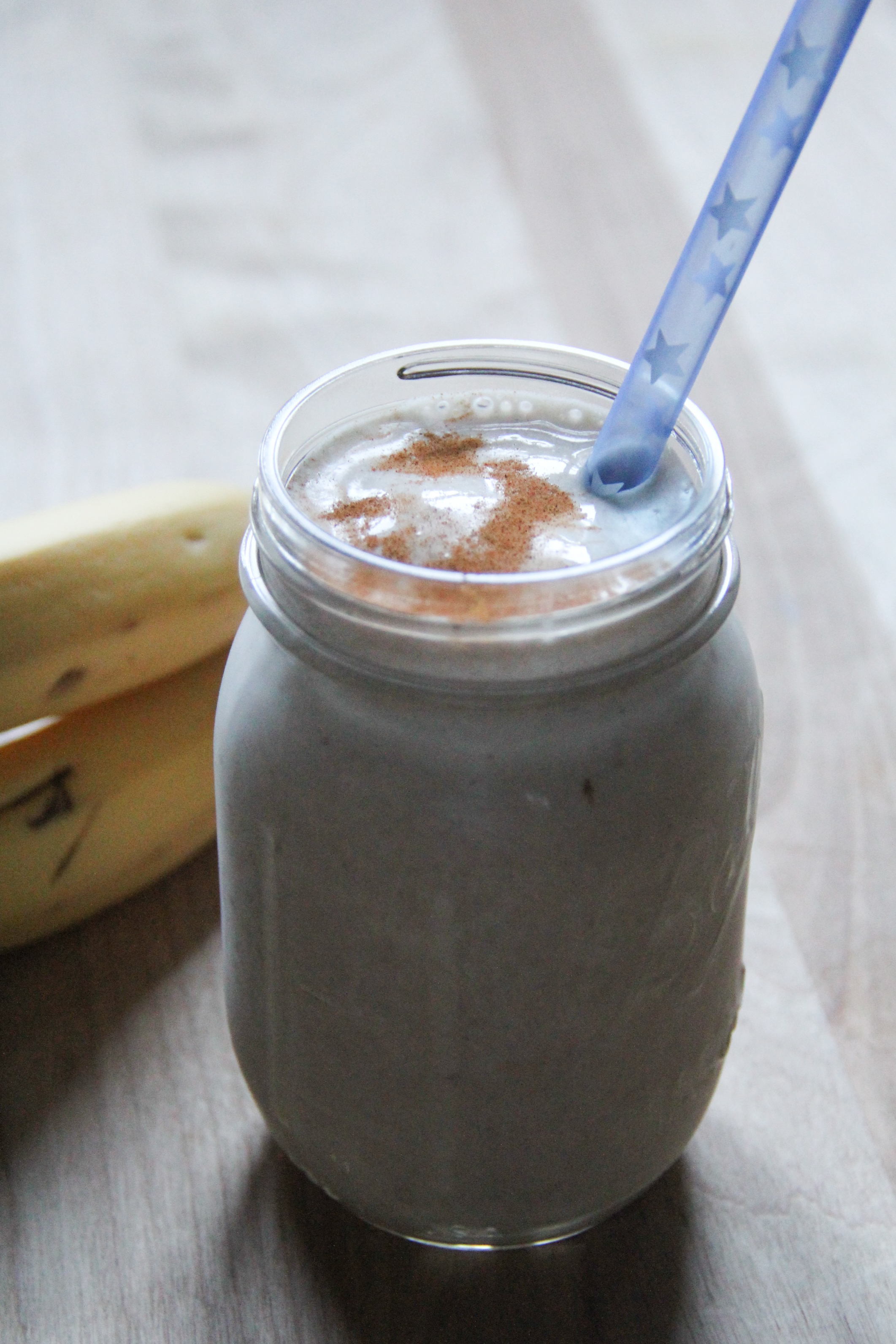 Directions:
In a spice grinder, pulverize the oats into a fine powder. (My "spice grinder" is actually just our coffee grinder, cleaned out really well.)
In a blender, combine the ground oats, milk, bananas, vanilla, cinnamon, and nutmeg.
Blend on high until smooth. Divide between two glasses and enjoy immediately.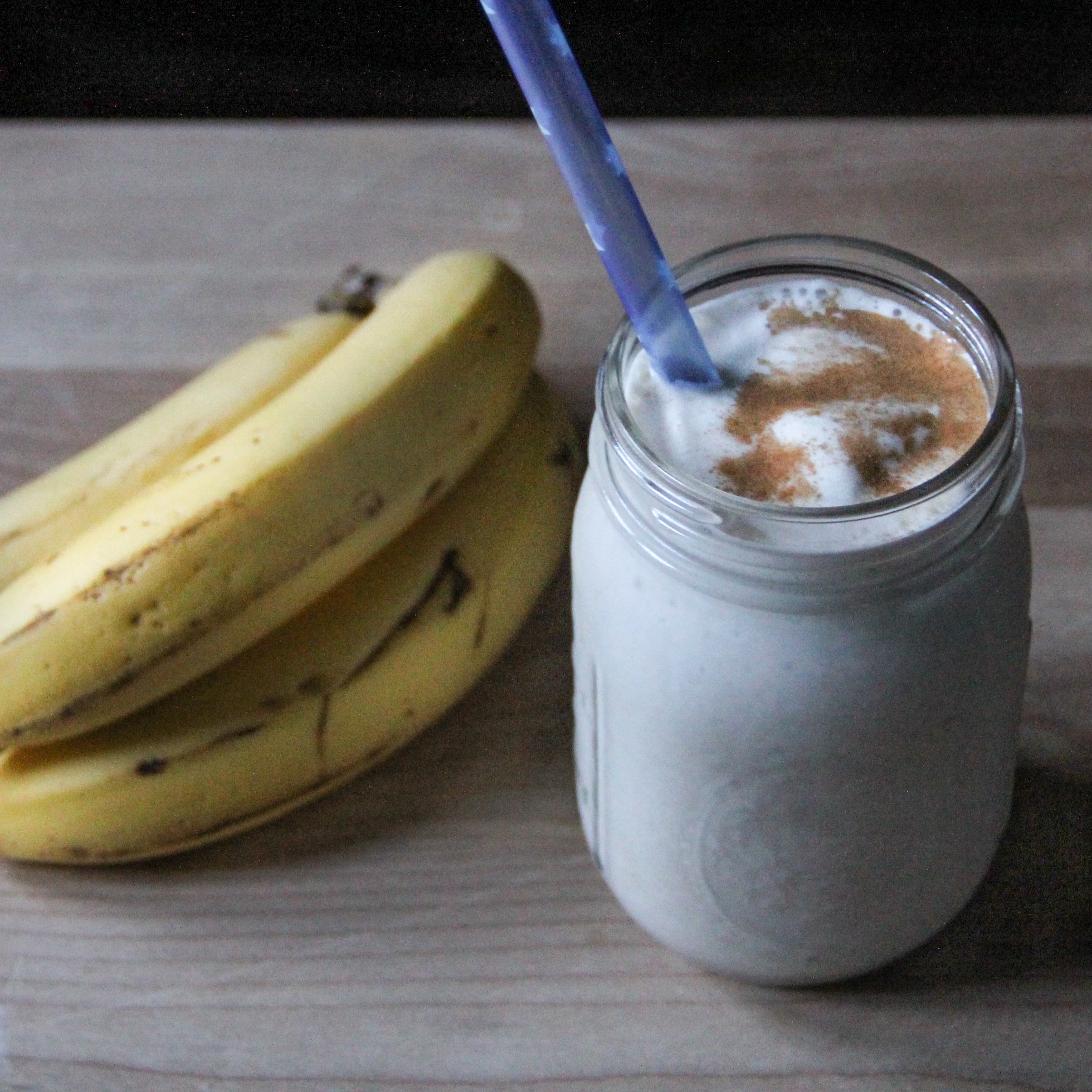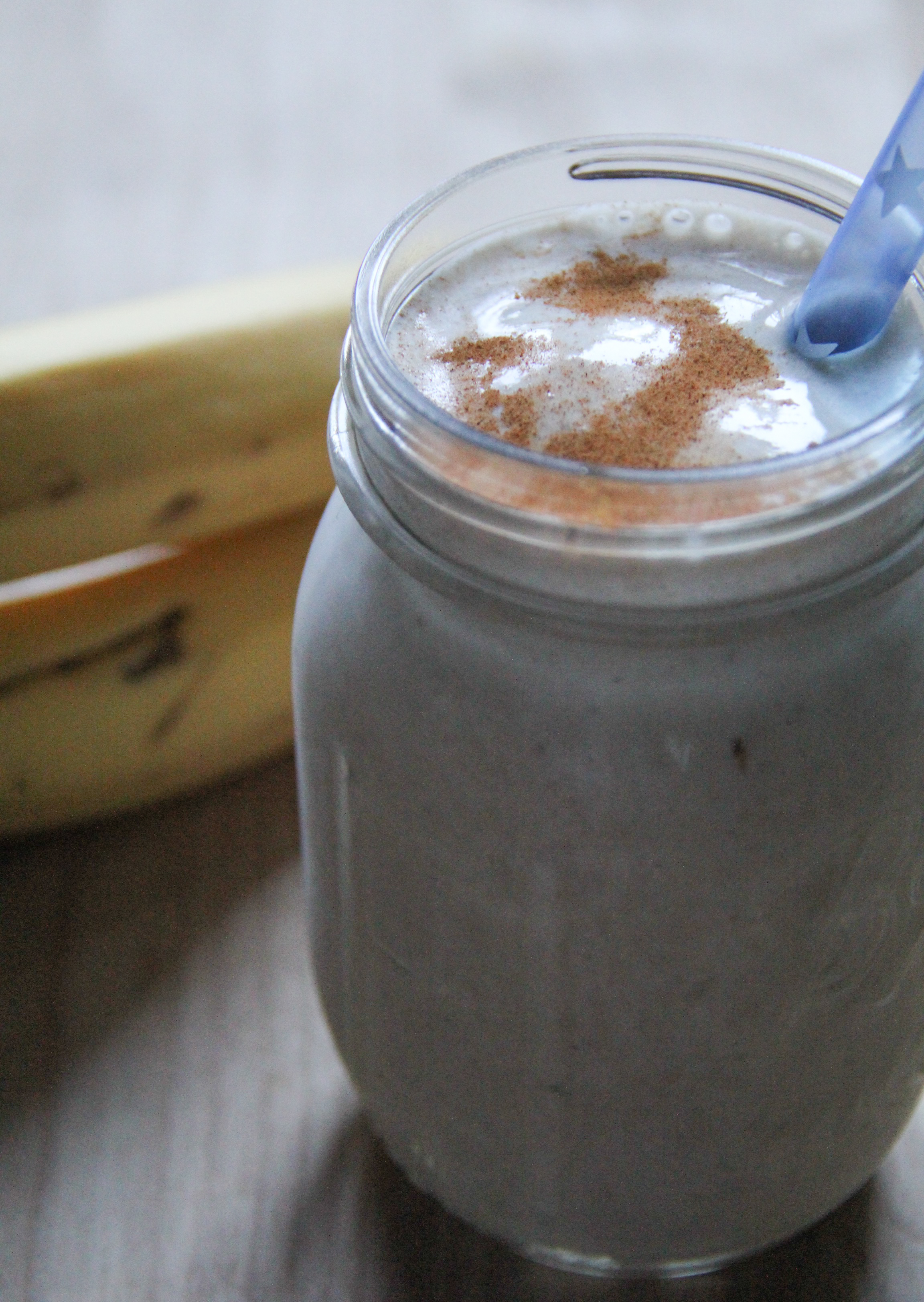 Please follow and like us: