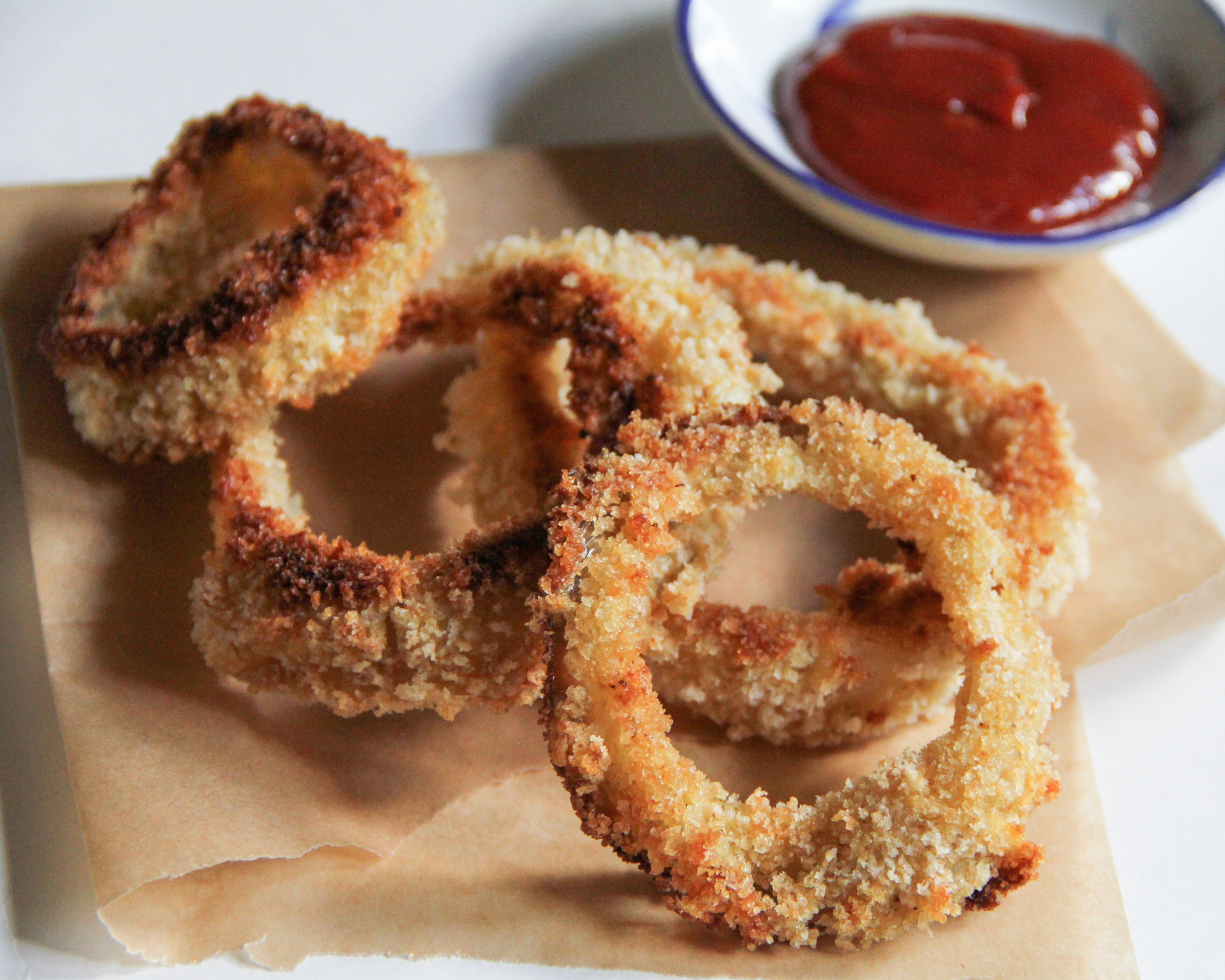 As people start increasing their awareness about what goes into our mouths — is it low fat/low carb/low sugar? Gluten free? Organic? Paleo? — it seems we're also allowing ourselves to be more judgmental of other people's food choices. I think eating should be enjoyed; food should be relished. Its taken some real struggles and work for me to get to that point in my life. However, at the ripe 'ole age of 30, I have come to the decision that calling people out for their food choices isn't a healthy behavior. I don't believe in food shaming — shaming people for what they choose to put into their bodies doesn't simply create feelings of guilt (I shouldn't/ should/ can't/ won't eat this/that) — it can feed into heightened concerns about following "perfect" diets, causing obsession and removing the joy of eating all together.
That isn't to say I want to merely eat crap and not have any responsibility over such choices. I do think moderation for any choices is smart. As a kid, I ate my share of fast food, sodas, copious amounts of sugar… Was Taco Bell my lunch choice at least a few times a week? Oh yes. When we went out to breakfast with family friends occasionally on the weekend, was Burger King often my choice (because… well, french toast sticks)? Most certainly. I don't eat that way now, mainly because it doesn't make my body feel good afterwards.
There are times I crave foods for pure nostalgic reasons, other times simply because they taste good, never mind the stomachache I'll probably have later on. Throughout my childhood, I remember the deciding factor on whether to go to Burger King or McDonald's came down to two things:  the first had chicken tenders and onion rings, the latter chicken nuggets and french fries. When the desire for onion rings hit with full force recently, I knew a trip to good old BK wasn't in my future, and I wanted to find a better alternative to deep fried batter coated onion rings. The following recipe is a crispy baked version, and it's both tasty and fully satisfies the craving for what could be a much unhealthier snack!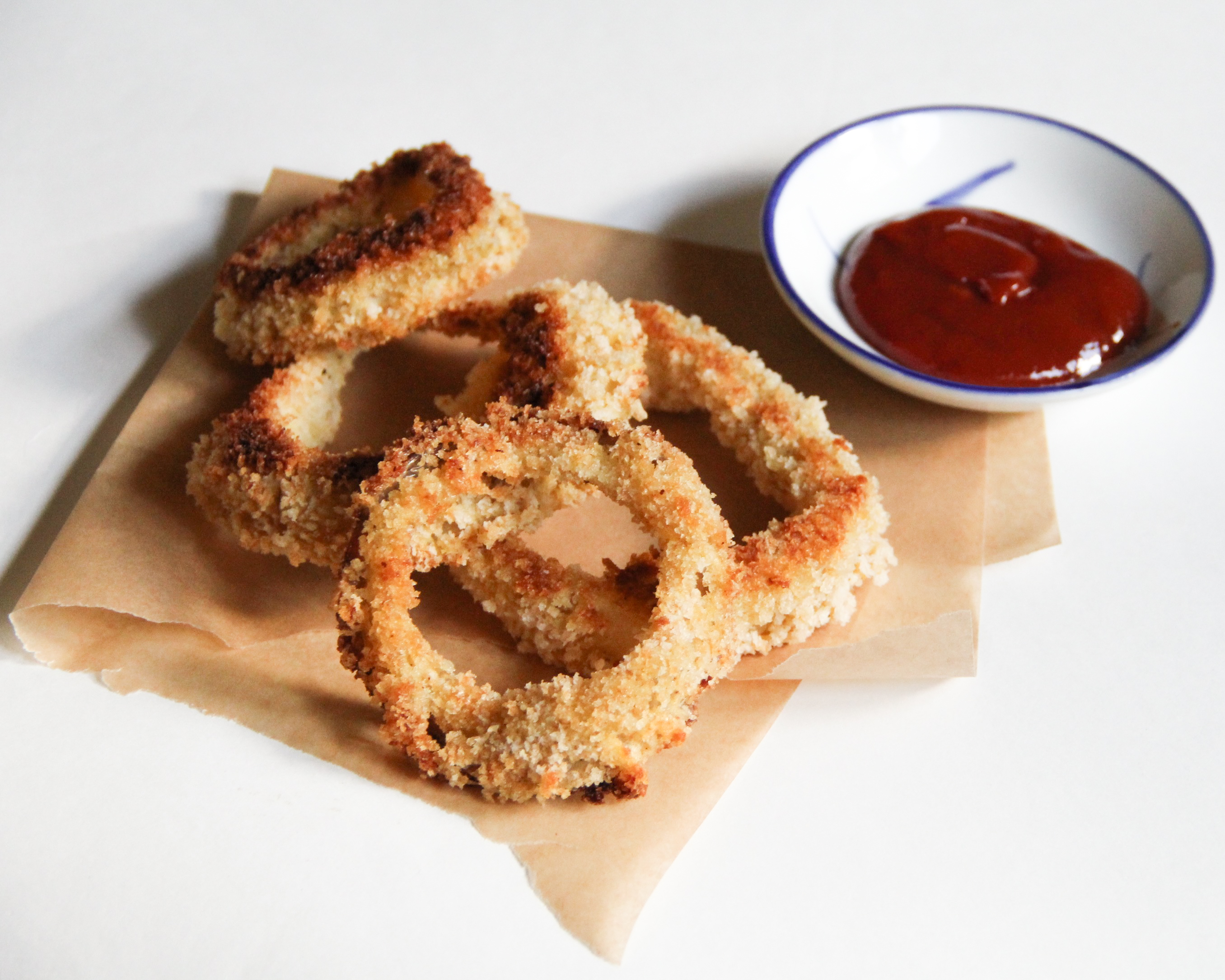 Baked Onion Rings
Serves 6-8
Ingredients:
2 large yellow onion
1 cup all-purpose flour
2 teaspoons seasoning salt
1 teaspoon chili powder
1/2 teaspoon onion powder
1/2 teaspoon garlic powder
4 cups panko breadcrumbs
4 eggs
1/4 cup buttermilk
canola oil
dipping sauce of choice (ketchup, ranch, etc.)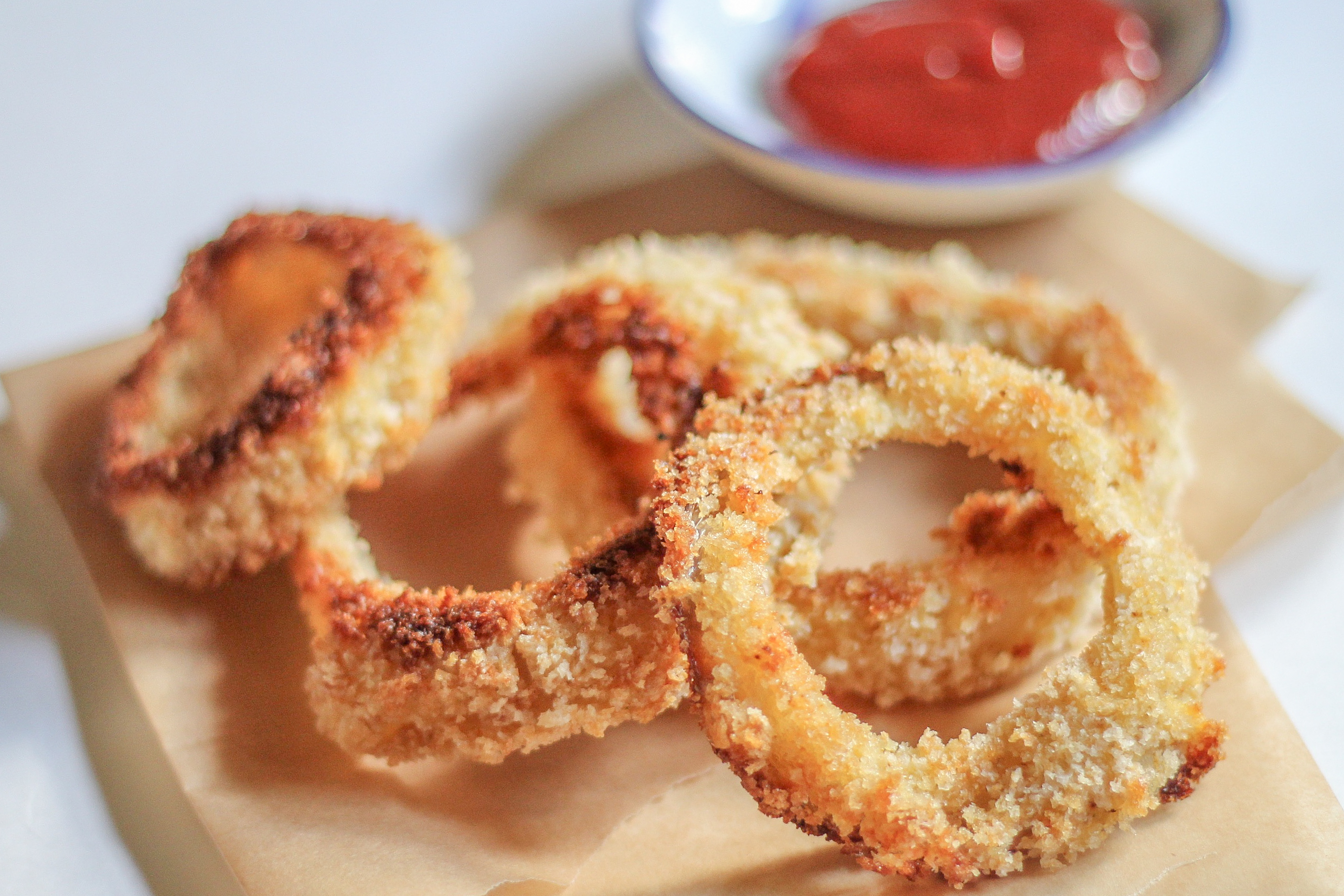 Directions:
Preheat your oven to 450 degrees F. Generously brush a couple baking sheets with canola oil.
Peel off the outermost layer from the onions and discard. Cut off the ends, sparing as much of the onion as possible. Slice the rest of the onion into rings about 1/2-inch thick. Separate the rings, placing them in a bowl of cold water while you cut the rest of the onions.
In a bowl, stir together the flour, seasoning salt, chili powder, onion powder and garlic powder Place the panko breadcrumbs in a separate bowl. In a third bowl, whisk together the eggs and buttermilk.
Take one onion ring, gently toss it in the flour, being sure to coat all sides well. Lightly shake off any excess. Next, dip it in the egg mixture, being sure to coat all sides. Lastly, toss the ring in the panko crumbs to coat. You can somewhat firmly press the egg-coated rings into the breadcrumbs to make sure they stick to the onion. Place on prepared baking sheet. Repeat this process with the remaining onion rings.
Lightly drizzle the tops of the onion rings with canola oil. Bake for 10-15 minutes until golden brown, flipping once about halfway through the baking time. Remove from oven and serve with your favorite dipping sauces.
*Leftovers can be stored in an airtight container then reheated at 350 degrees F until hot and crisp (about 10 minutes).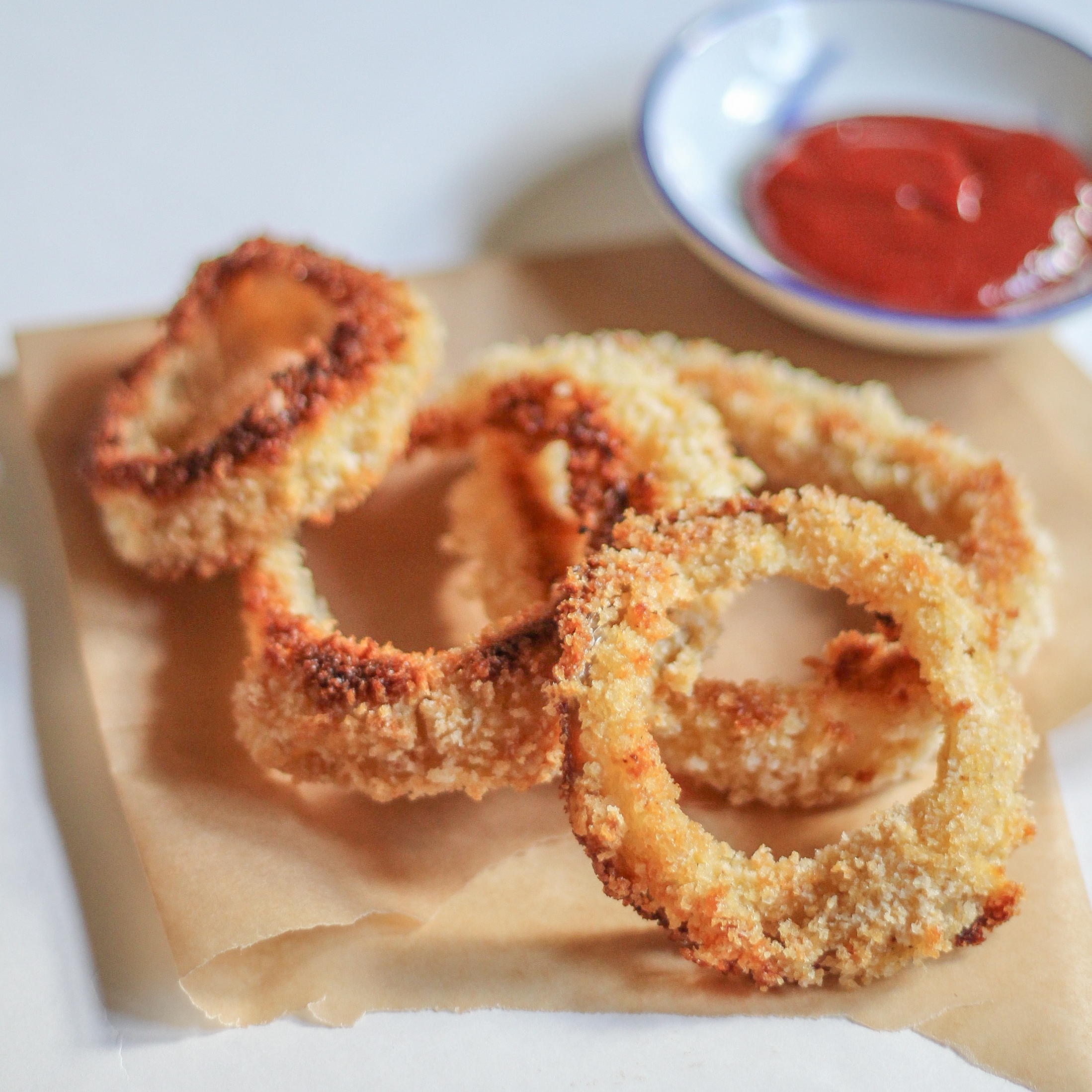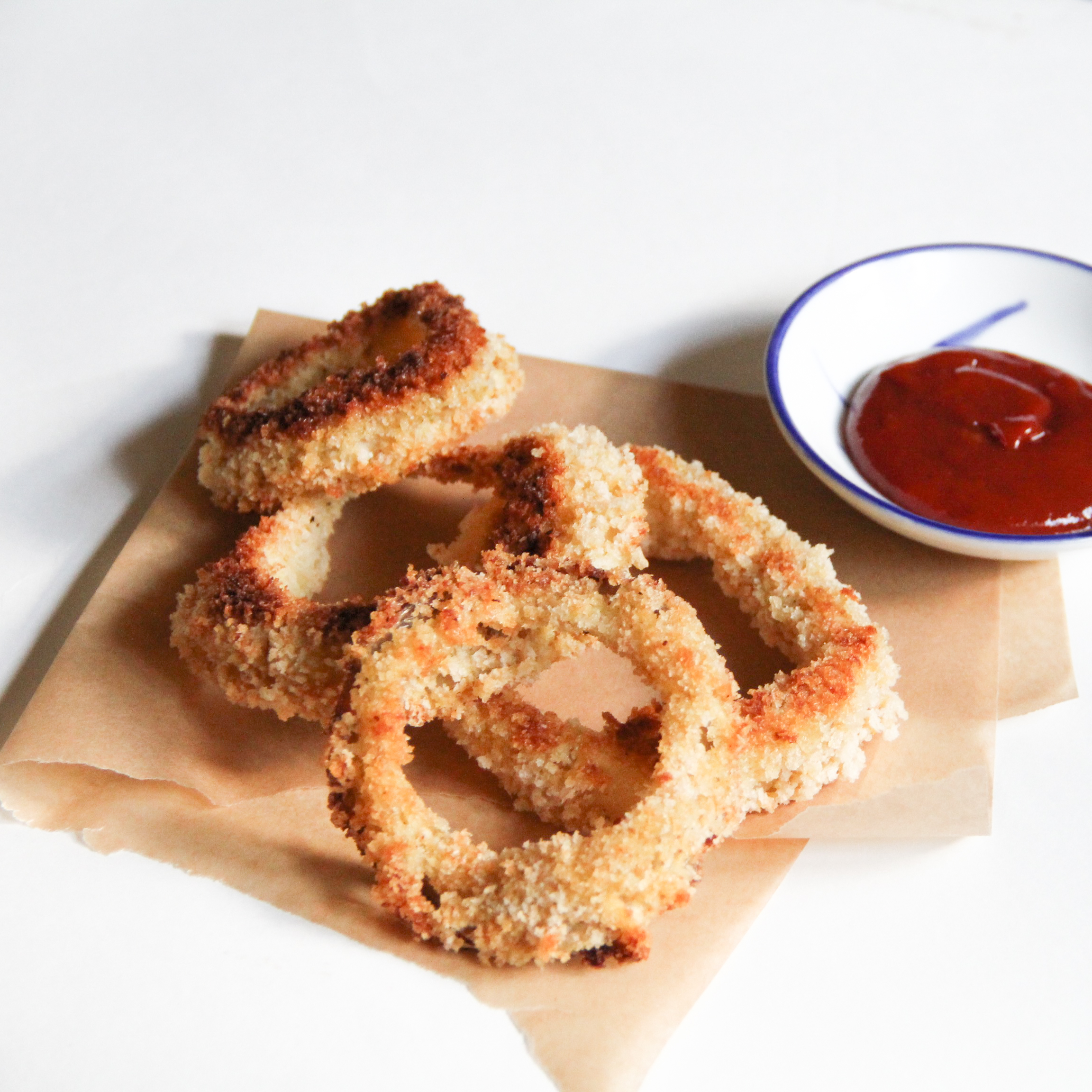 Please follow and like us: