Here's a look at the last week!
Everyday Life: Week Two
We had some much needed rain! Its been a pretty mild winter so far in Ashland. Little rain, minimal snow at higher elevations, even the temperatures have been pretty tolerable.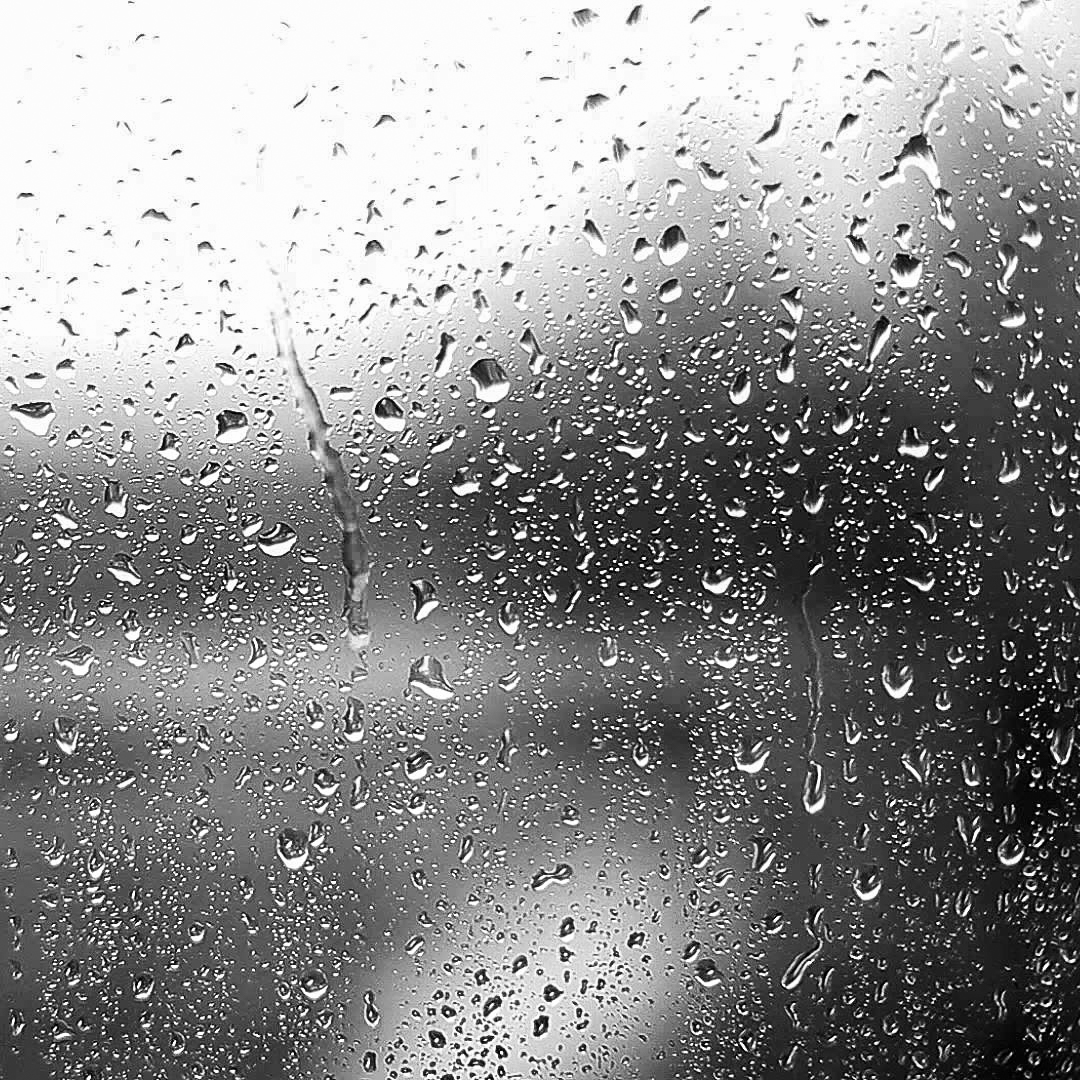 Apparently my phone doesn't agree about the "mild temperatures," however.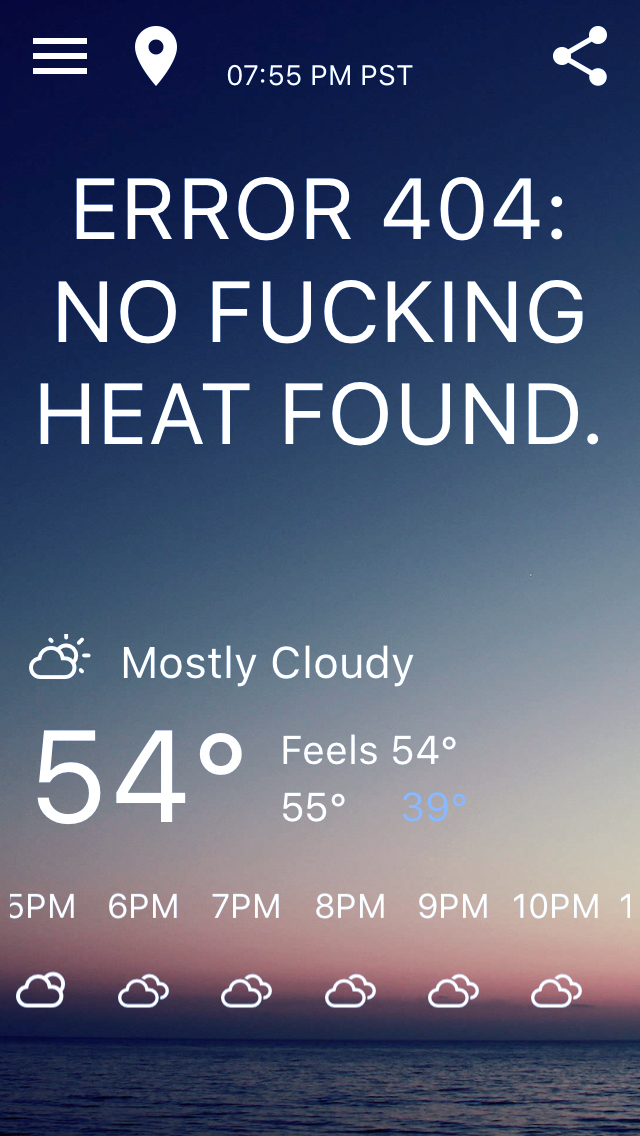 I love when these little guys (and girl) cuddle up to sleep. I hope they do this f-o-r-e-v-e-r!

They also provide endless entertainment…
Even when I come home from the grocery store to scenes like this.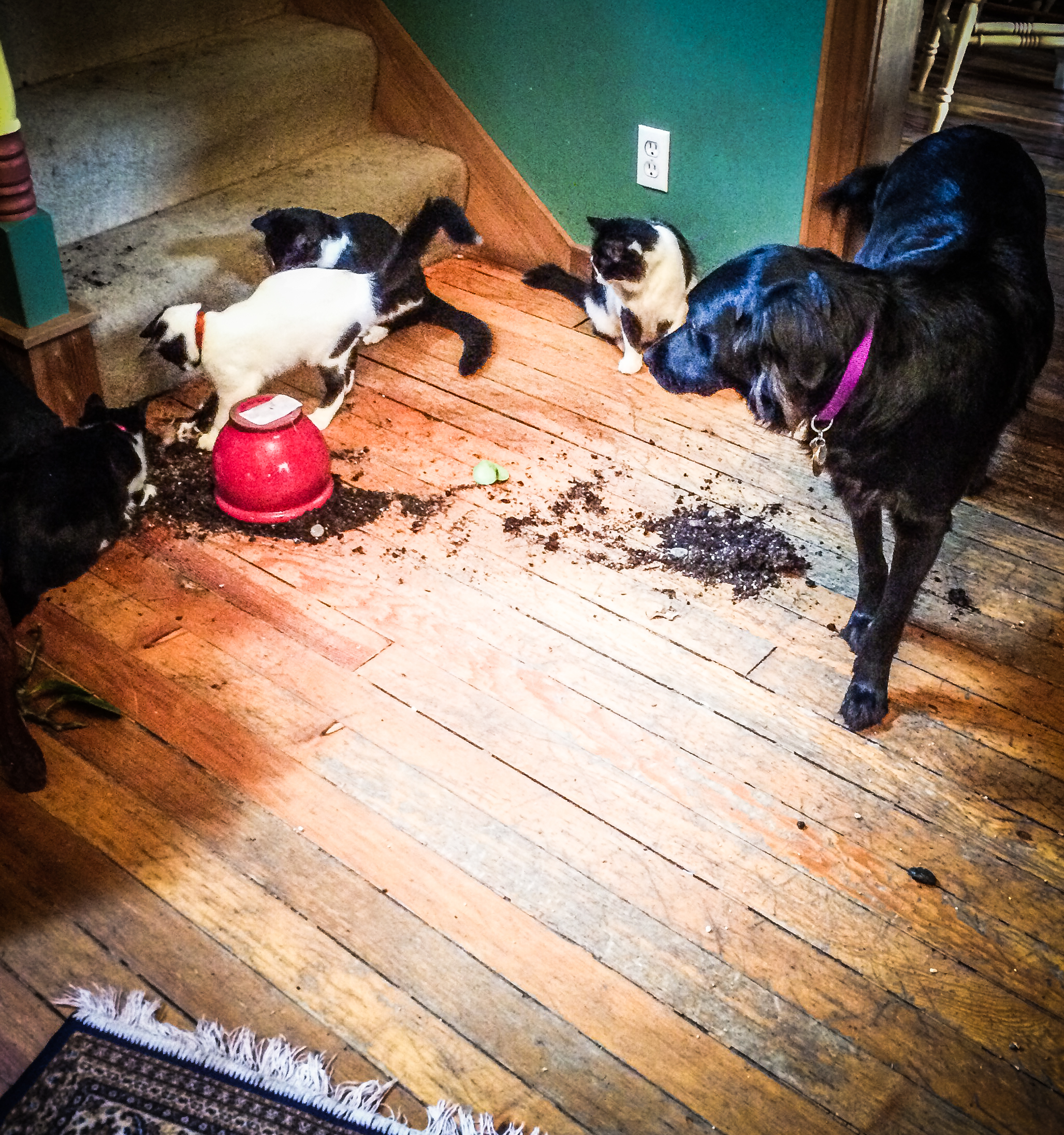 Magic puddles.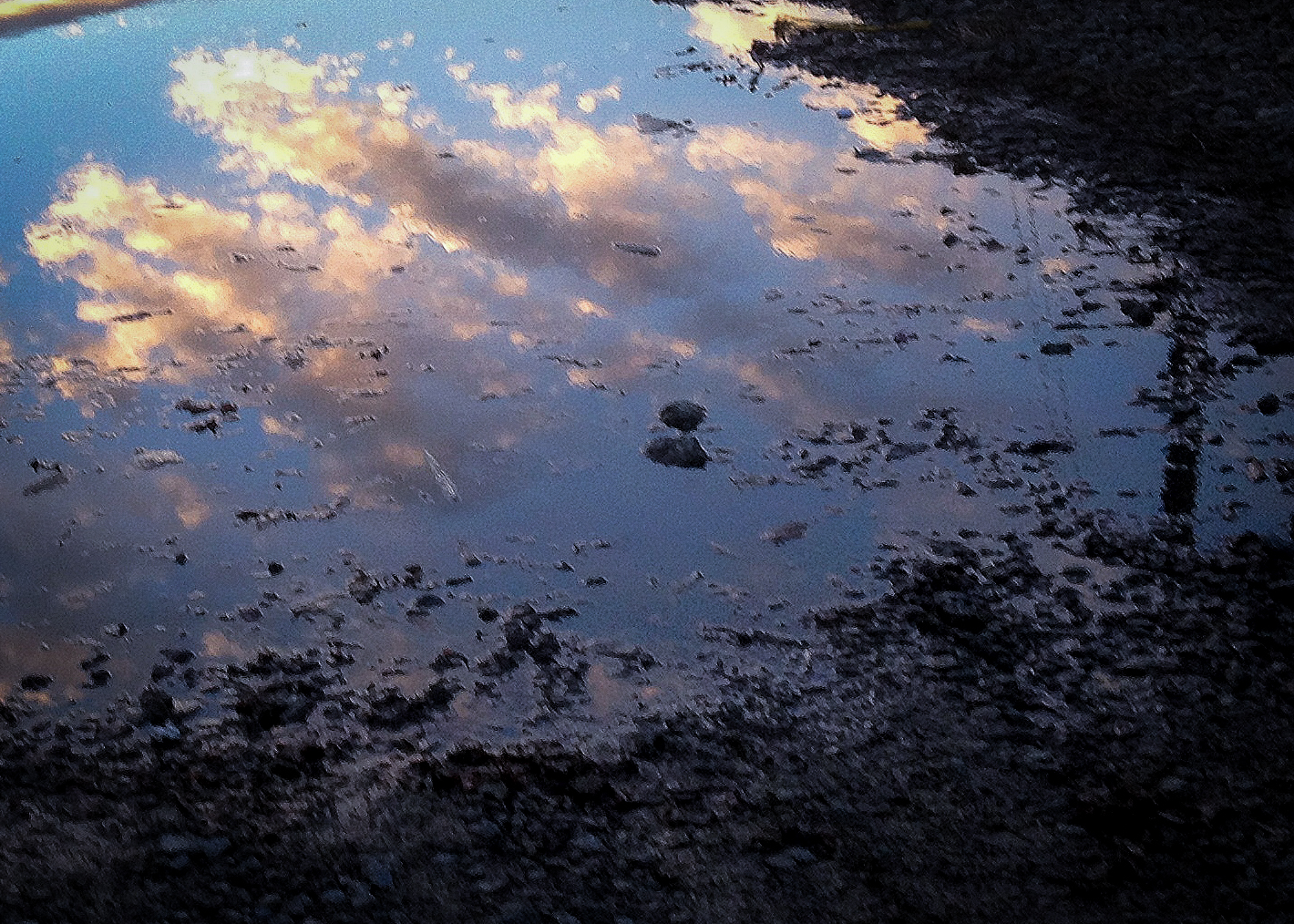 Silas was sick earlier this week. He asked many-a-time for homemade miso soup. So I made homemade miso soup for the first time in many years. (Plus vegetarian orange chicken and steamed rice.)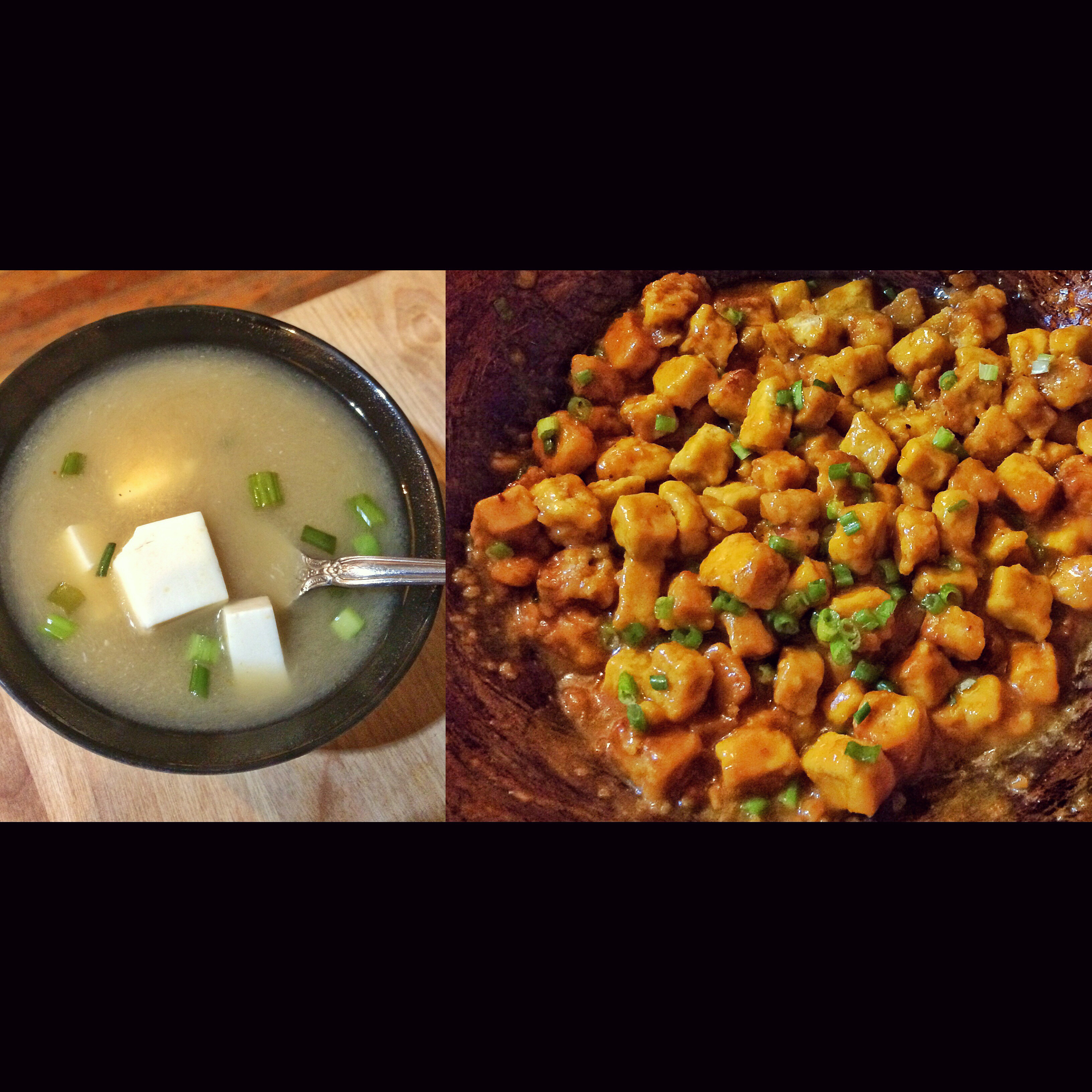 When you find the kittens cuddling up with your husband who has fallen asleep on the couch.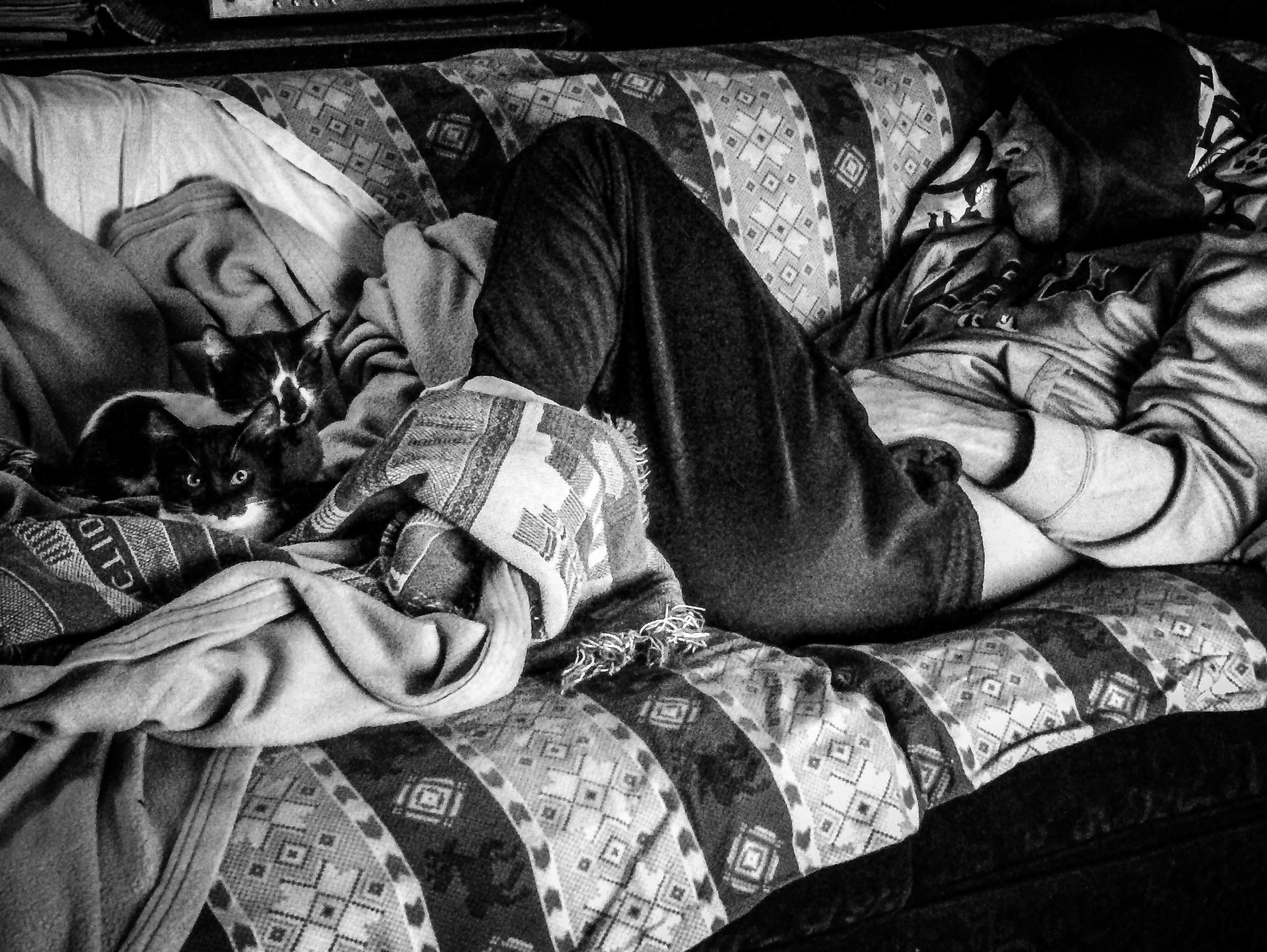 A dinner that goes over well around here almost every time. Mashed potatoes, Quorn vegetarian roast, peas and gravy.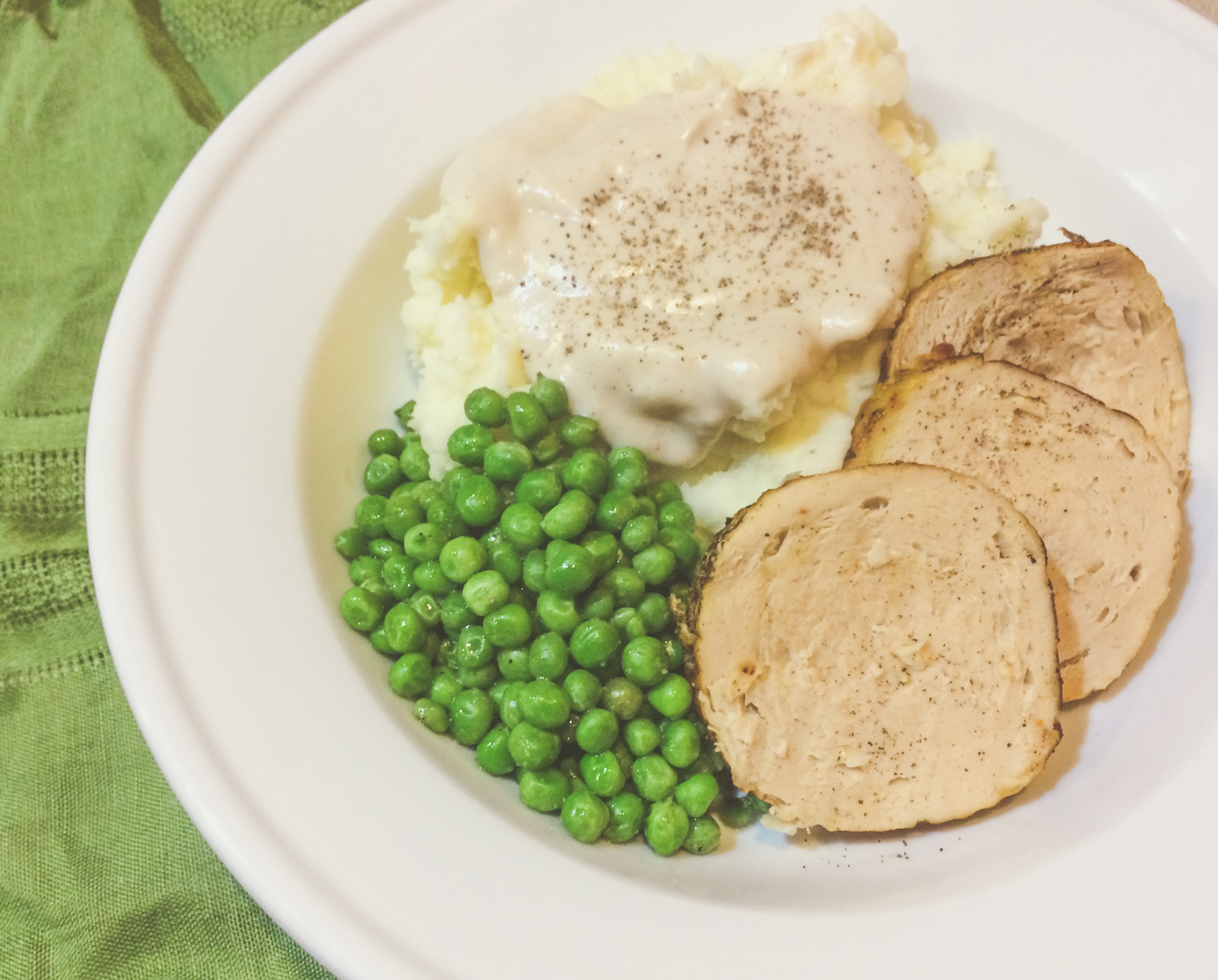 Couldn't find mama Millie for a little while… found her curled up in the quilt my friend Kara made me for my birthday a few years ago!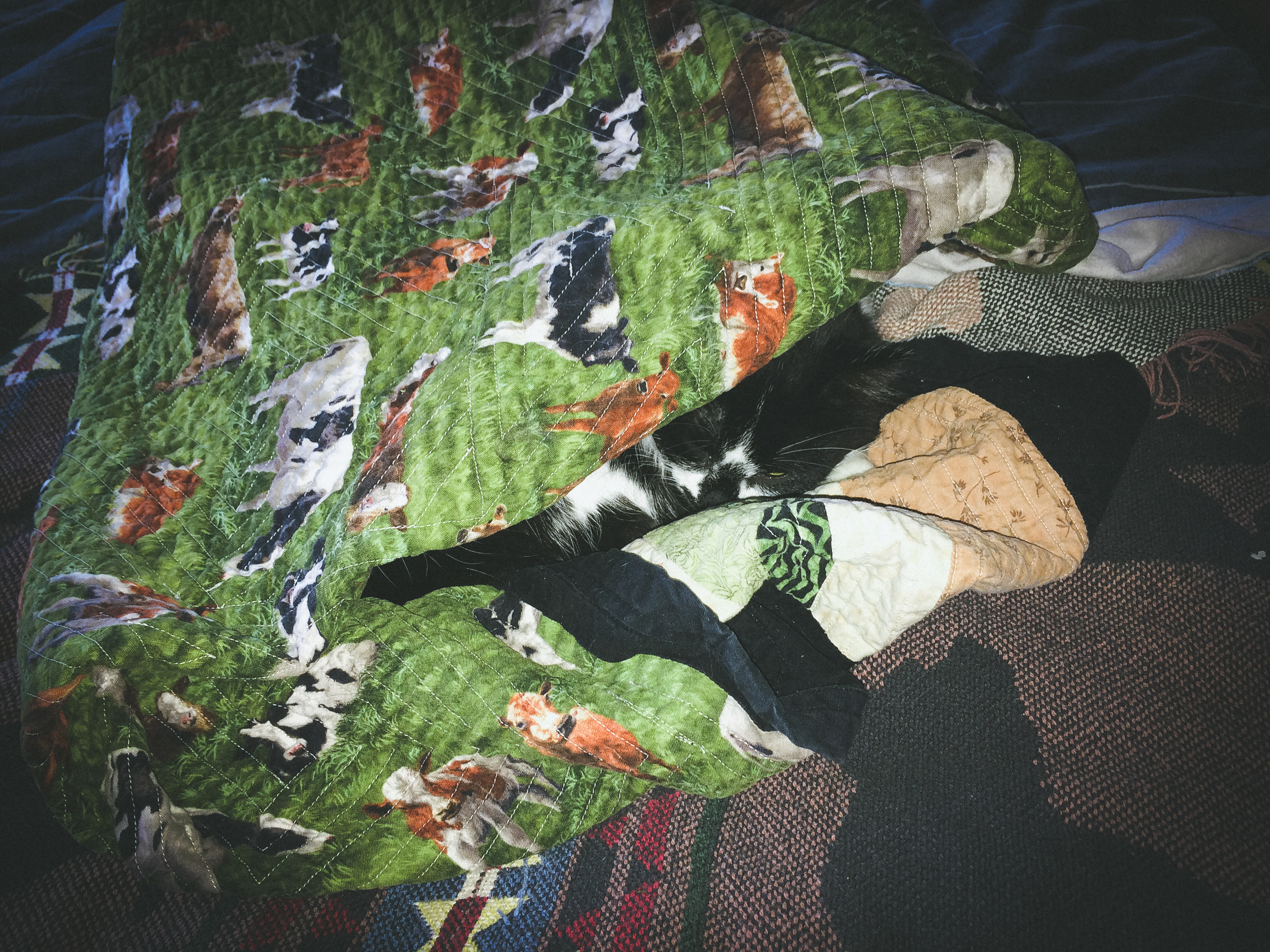 Veggie soup earlier in the week. Probably my favorite vegetable soup I've ever made, but I didn't write down any sort of recipe. (Of course.)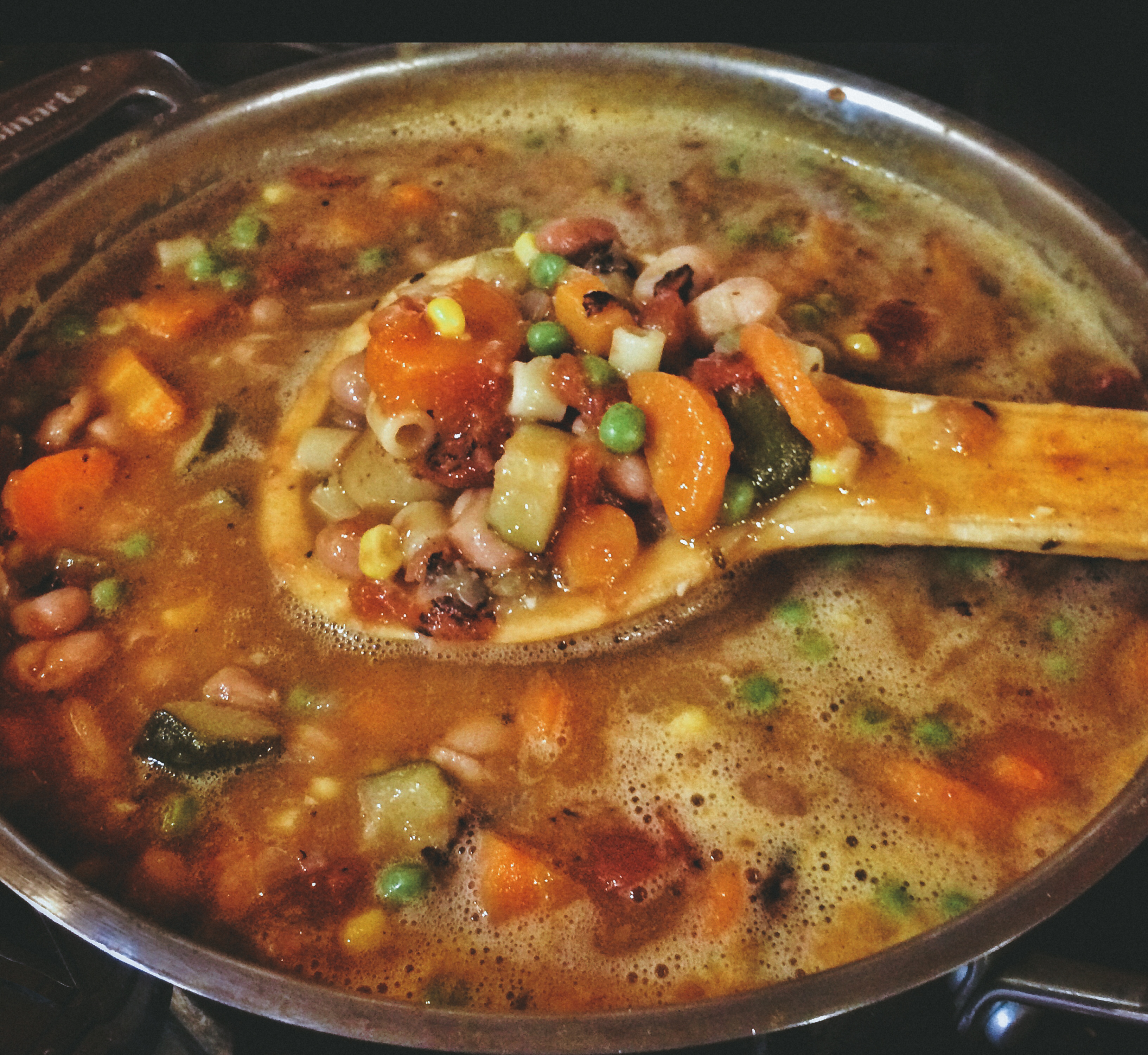 Texts with a 12 year old who persistently forgets to turn the exhaust fan on in your bathroom…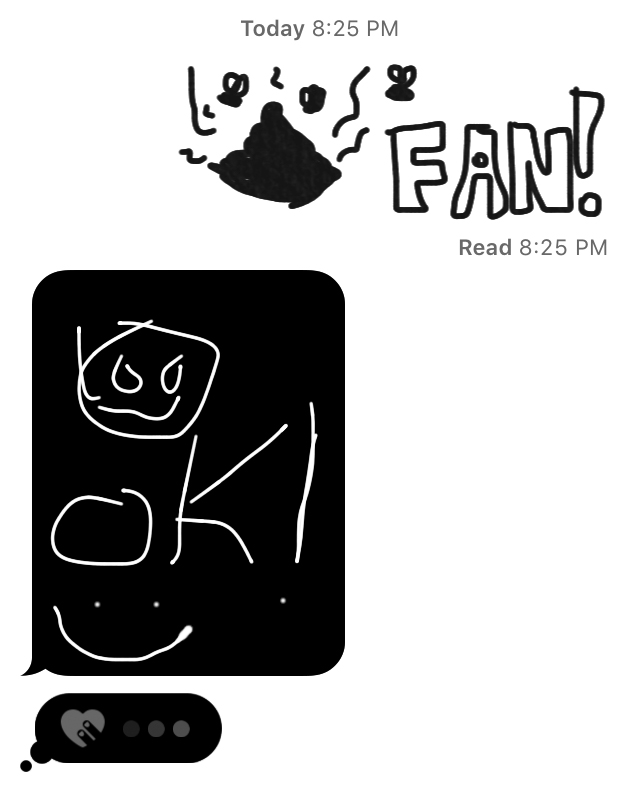 We had some lovely sunny weather this week!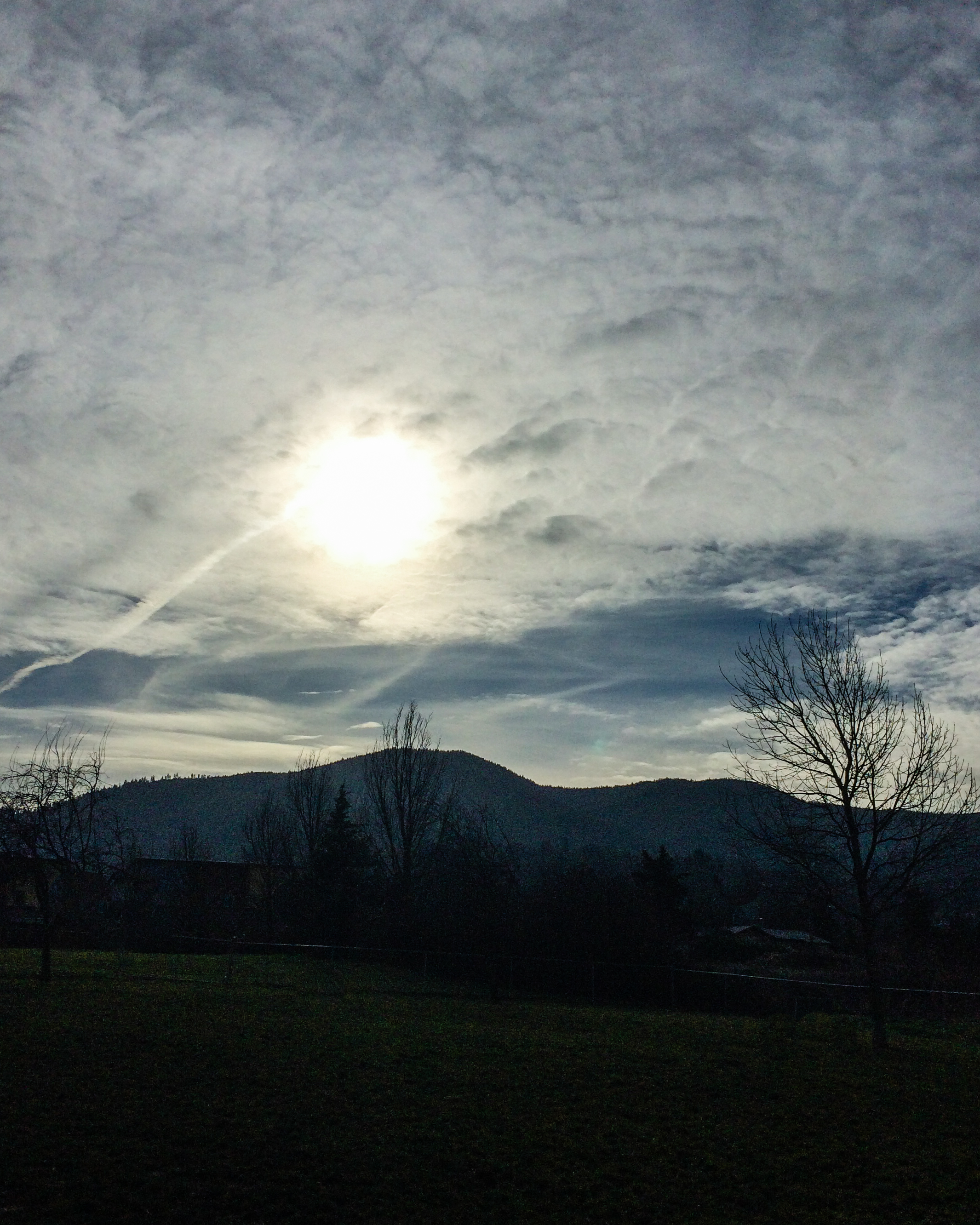 When your 12 year old accidentally takes a nap before basketball practice! (Hooray!)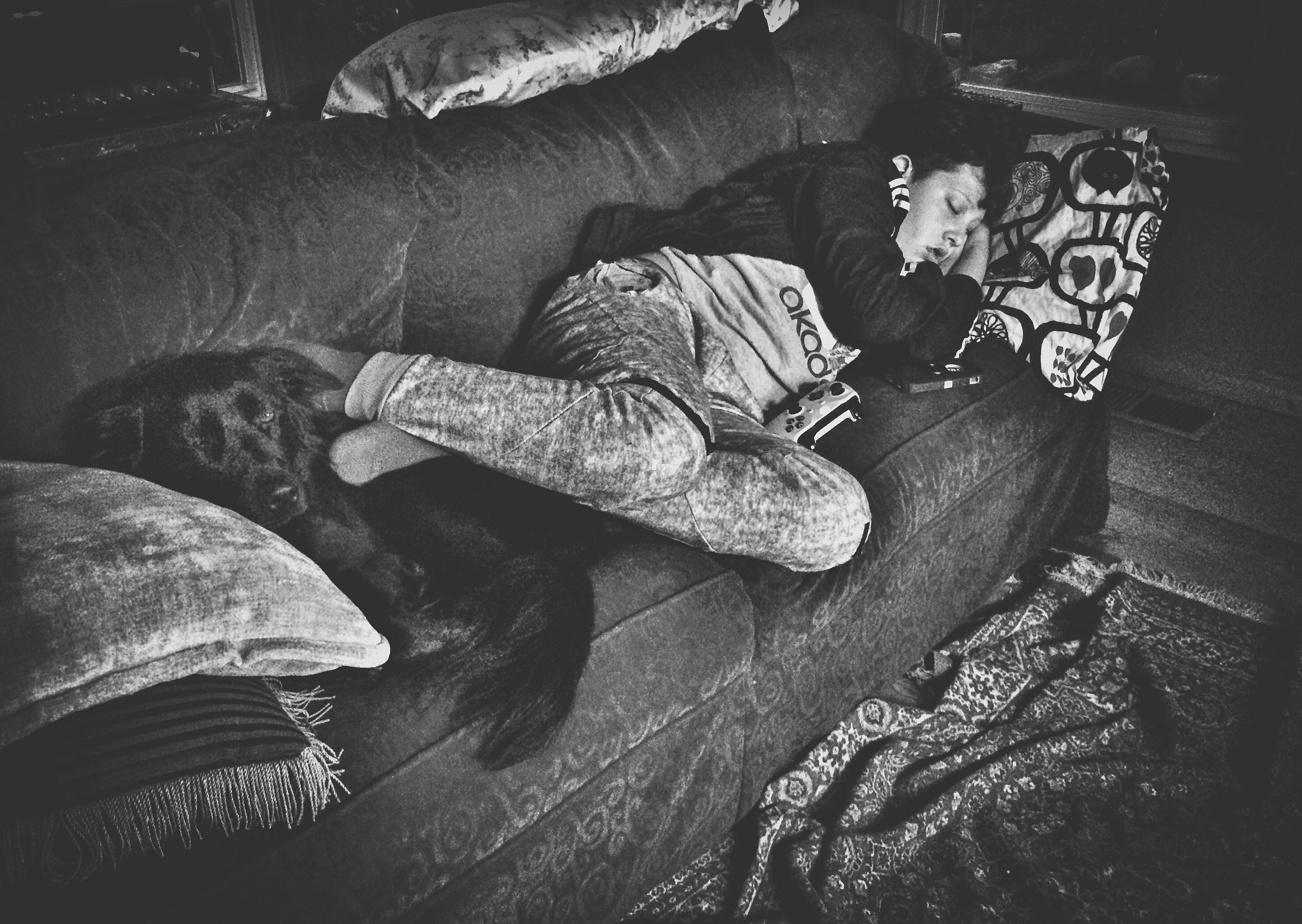 I eat a variation of this pasta at least once a week. This week's version was just a very garlic-filled creamy tomato basil sauce.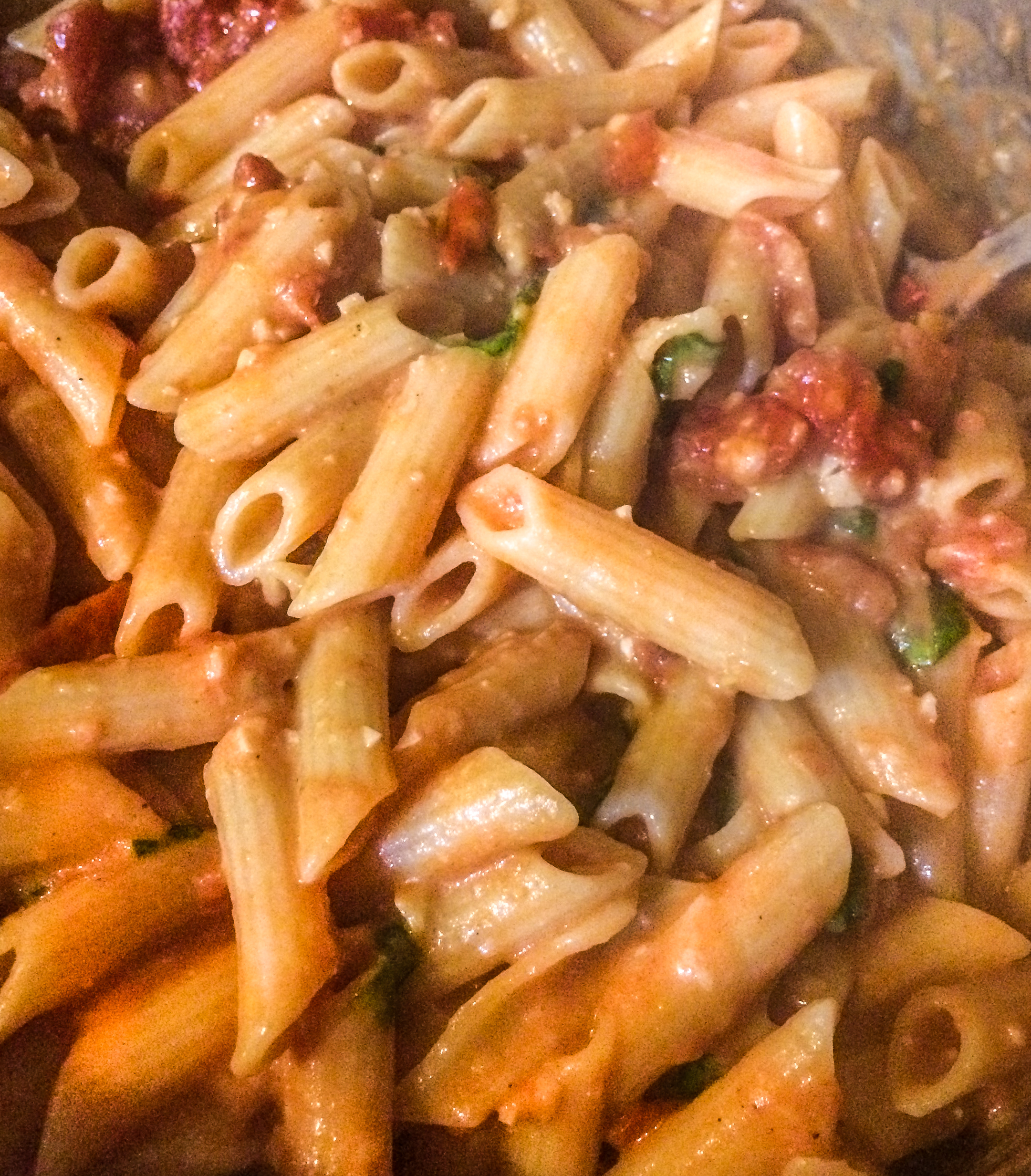 Garlic herb toasts.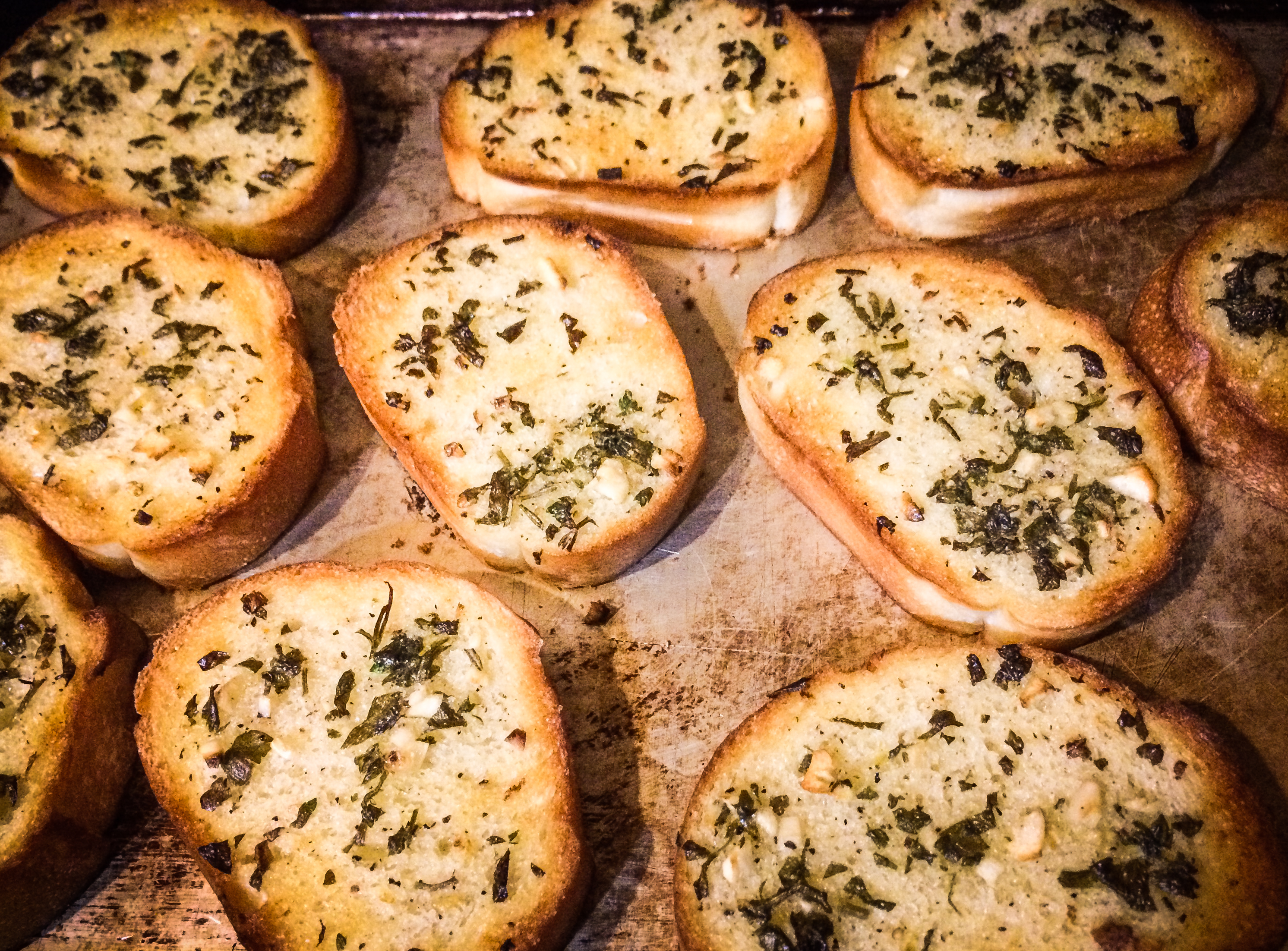 Mid-day walks.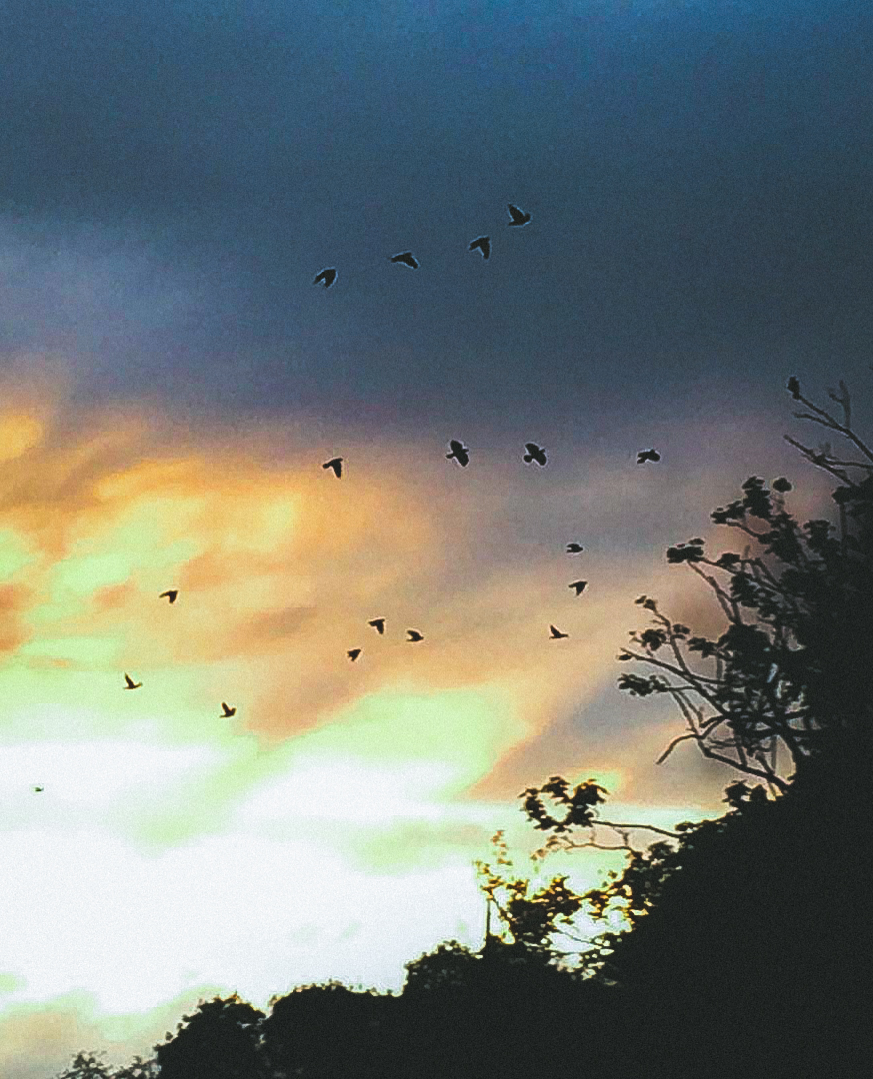 Jumpy is a stray cat who adopted us many years ago, though he predominantly prefers living outdoors. At about 4AM the morning after we put our german shepherds down in May 2016, when Craig and I couldn't sleep, Jumpy came sauntering into our house as though he just knew it was safe to do so. He's been here much more regularly since. Once Millie adopted us, then had her kittens, we wondered what he'd do. 4 other cats is a lot when you've had a year of being the only guy aside from Miss Percy. This was the first time he willingly shared his dinner with the larger male kitten we have, Opie. While all the kittens are quite enamored with Jumpy, he generally doesn't share their sentiment.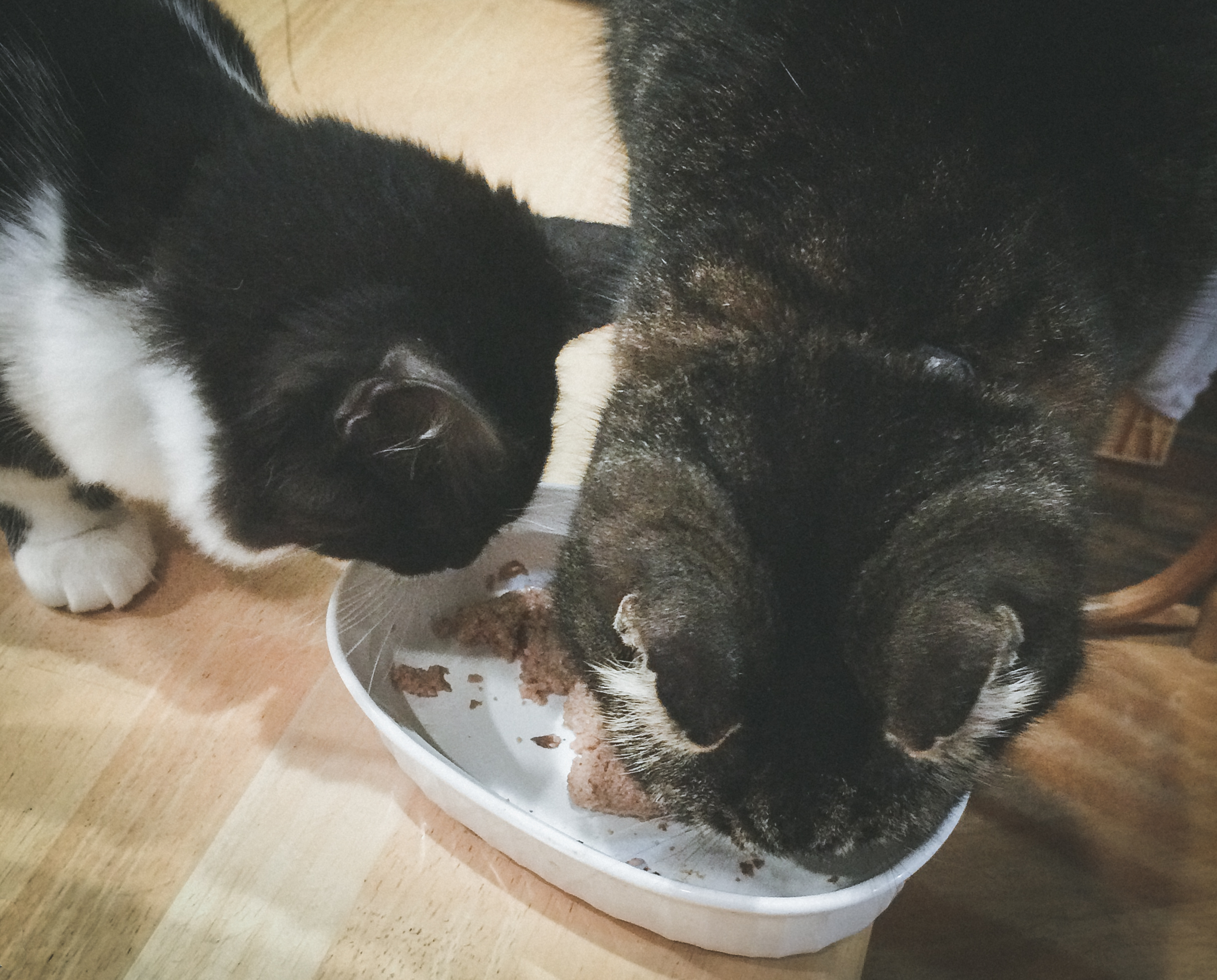 When you forget to eat dinner so you find whatever is leftover in the fridge and make tacos. Mashed potatoes, monterey jack cheese, cotija cheese, spicy homemade salsa, sour cream and cilantro! (So good.)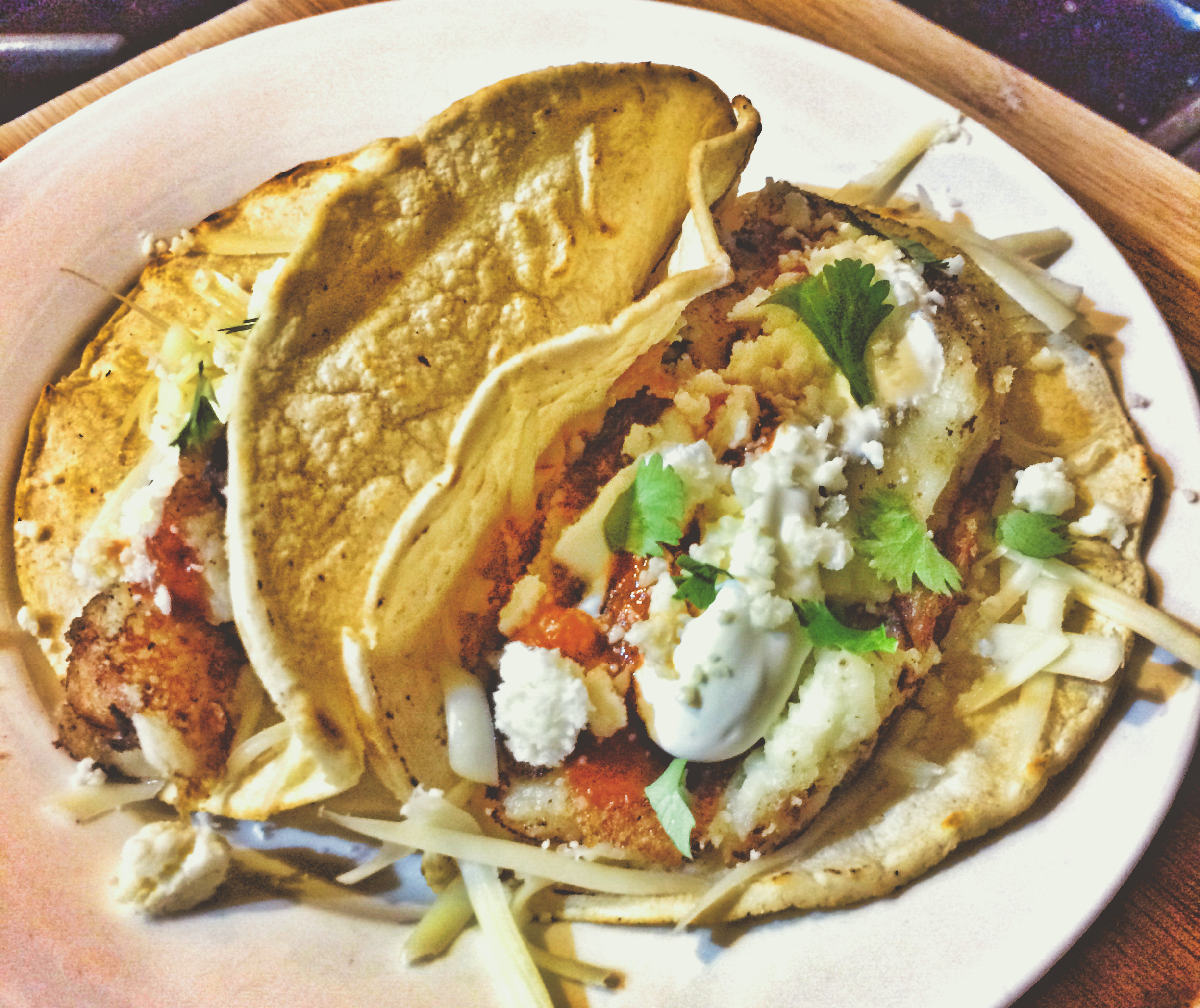 While this looks sweet, this would be our two male kittens enjoying the "soup" they concocted by knocking over Percy's dog food bag into her water bowl. LOL.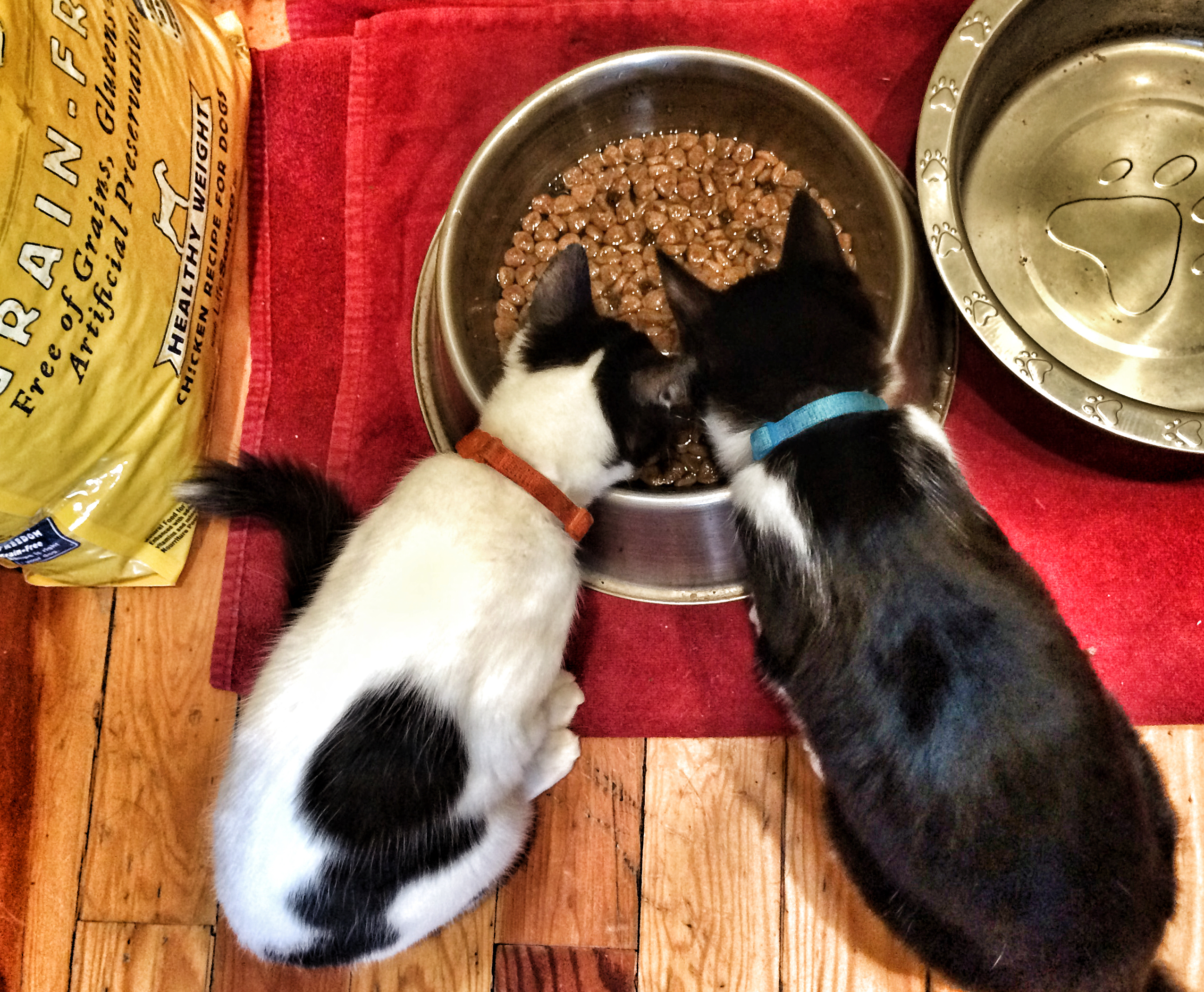 I made a thing! Recipe this week.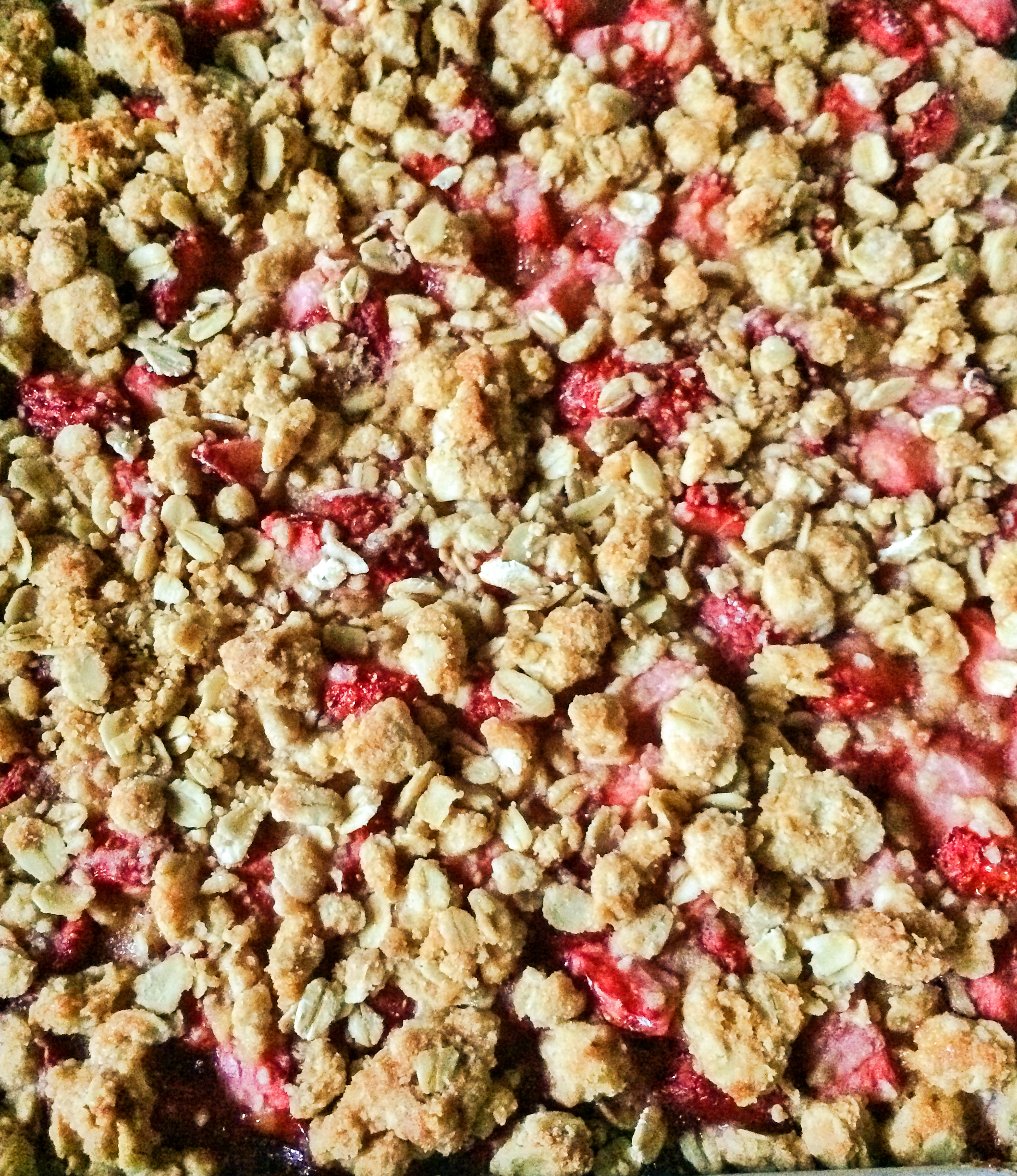 I hope that you've had a lovely week!
Please follow and like us: