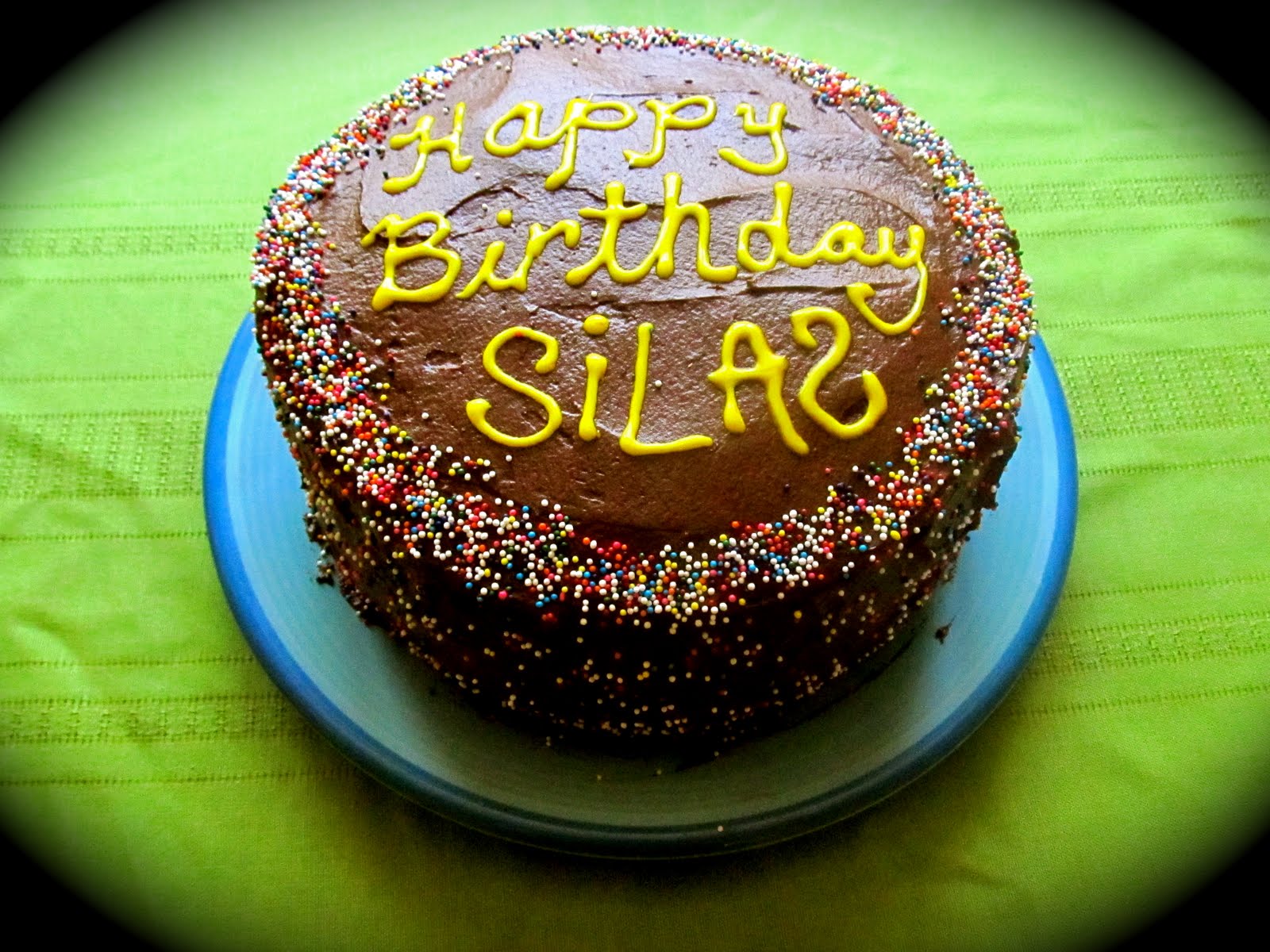 I am a master at making sunken-middle floppy homemade cakes. Fortunately, the following cake came out not just rich, moist, and fluffy… It looked like it was supposed to!
I hadn't made buttercream frosting prior to this recipe. Honestly, most of my experiences with the stuff has come from over-frosted store-bought cakes that I don't enjoy eating. This recipe, however, was phenomenally good… I altered the original recipe just slightly, not wanting to buy Ovaltine simply for one batch of frosting.
Rich Chocolate Cake
Ingredients
2½ cups packed brown sugar
¾ cup + 2 tbsp. butter, softened
3 eggs
1¾ tsp. vanilla extract
2¼ cups all-purpose flour
½ cup + 2 tbsp. unsweetened cocoa
2½ tsp. baking soda
½ tsp. sea salt
1 cup sour cream, at room temperature
1 cup + 2 tbsp. boiling water
Directions:
Preheat your oven to 350° F. Lightly grease two 8-inch round cake pans then dust lightly with flour. * Note
In a large bowl, cream the butter and sugar until light and fluffy. Add the eggs to the creamed butter/sugar mixture, one at a time, making sure each is fully incorporated before adding the next. Beat on high speed until the mixture is light and fluffy. Mix in the vanilla extract.
In a separate bowl, combine the flour, cocoa powder, baking soda, and salt. Sifting the dry ingredients is sometimes recommended, but I'm a busy girl and sometimes I just don't feel like taking the time. For this particular cake, it didn't seem to matter!
Alternate adding the flour mixture and the sour cream to your butter/sugar mixture. Mix on low speed until well combined. The batter will be semi-thick at this point.
Stir the boiling water into the other mixture. This will thin out the batter quite a bit. While I was worried at first, this actually turned out deliciously okay!
Bake for 25-30 minutes, until a toothpick poked into the center of the cake comes out clean or with minimal crumbs attached.
Cool completely before frosting.
* Note: This is actually enough batter for two 9-inch round cakes, or two 8-inch round cakes and at least 6 regular sized cupcakes.
The World's Best Chocolate Buttercream Frosting
Recipe originally taken from Joy the Baker.
Ingredients:
3 sticks (1½ cups) unsalted butter, softened
1 cup + ½ cup dutch cocoa powder (unsweetened)
¾ tsp. sea salt
4 cups powdered sugar
2 tsp. vanilla extract
¼ cup milk
1 cup heavy cream
Directions:
Cream together the butter, 1-cup of the cocoa powder, and salt. The mixture will be quite thick.
Scrape down the sides of the bowl and add in the powdered sugar about ½ a cup at a time. Turn your mixer down to low speed and alternately add the powdered sugar, milk, and vanilla extract.
As the sugar becomes incorporated into the butter, increase the speed of your mixer to high and beat the frosting until smooth.
In another small bowl, stir together the heavy cream and remaining ½ cup of cocoa powder.
Turn the mixer down to medium speed and pour the cream into your frosting, slowly and steadily, until the frosting reaches your preferred consistency. You may not need all of the cream mixture.