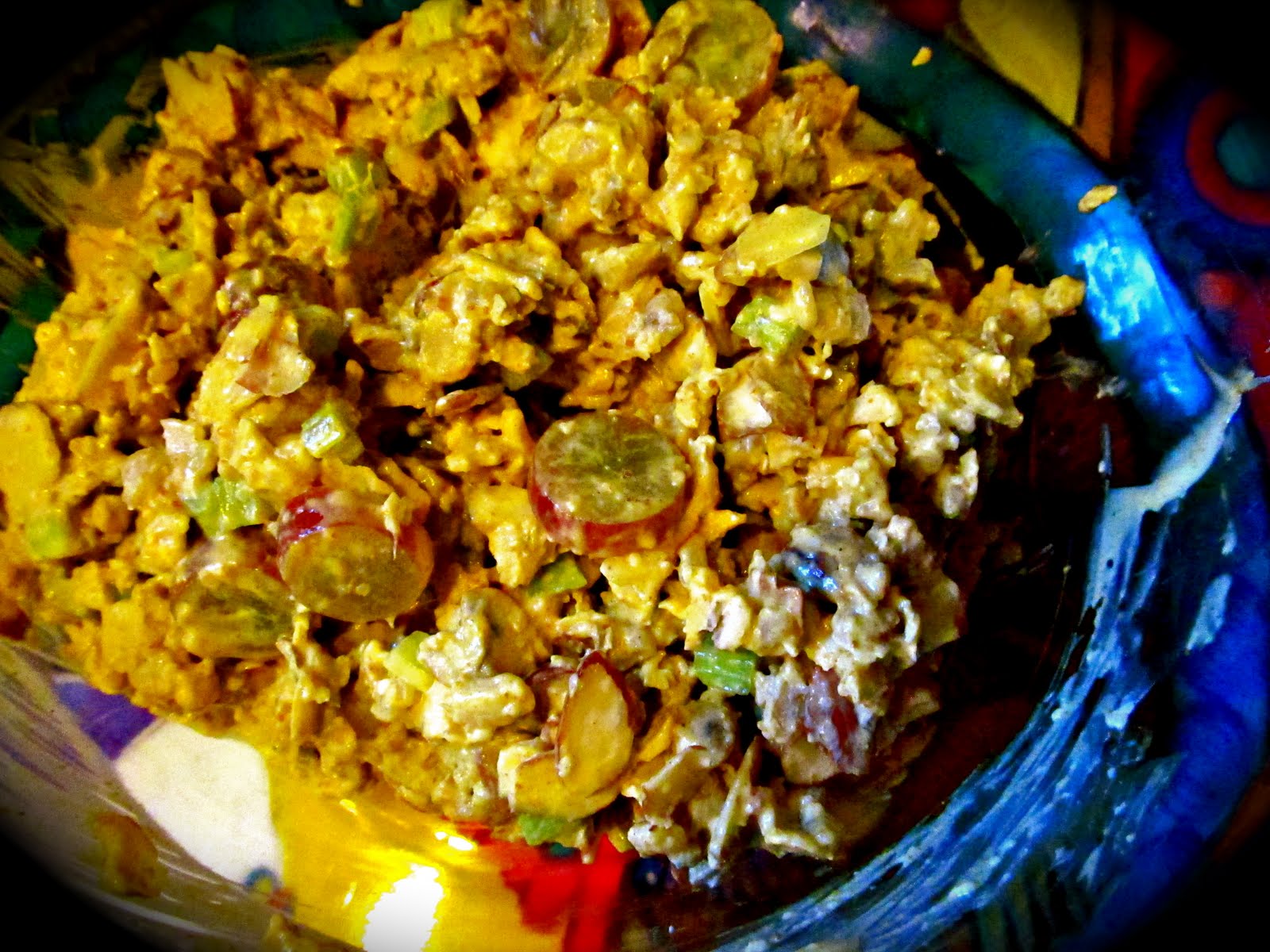 Curry yesterday, curried today? Hmmm… You may think I am on a curry-kick. Perhaps you'd be correct! This tempeh salad is easy and tasty. It's also filling (a major plus in a house full of growing boys!). Craig loves it. I was super surprised when 6-year-old Silas took a big bite, then gave me a squeeze and said, "YUMMMMM! Thank you Julie for making such a good tasting thing! Eh… what is it, though?"
You can serve it in a sandwich, alone, in a green salad, with crackers, with baguette slices, for lunch, for dinner. It's good cold and it's good warm. Easy.
Ingredients:
1- 8 oz. package tempeh (I like multi-grain, but use whatever you want)
1–2 celery stalks, diced small
¼ cup red onion, diced small
1 cup red grapes, halved or quartered
½ cup slivered almonds (I prefer raw, rather than roasted in this recipe)
½ cup Vegenaise (mayonnaise if you prefer)
1½ tbsp. curry powder
1 tbsp. apple cider vinegar
1 tbsp. yellow mustard
1 tbsp. Dijon mustard
sea salt and pepper, to taste
Directions:
In a small pot, boil the tempeh for 8–10 minutes, until it's very tender. Drain and cool completely.
In a small bowl, combine the Vegenaise, curry powder, apple cider vinegar, and mustards. Whisk thoroughly, making sure the curry powder isn't lumpy.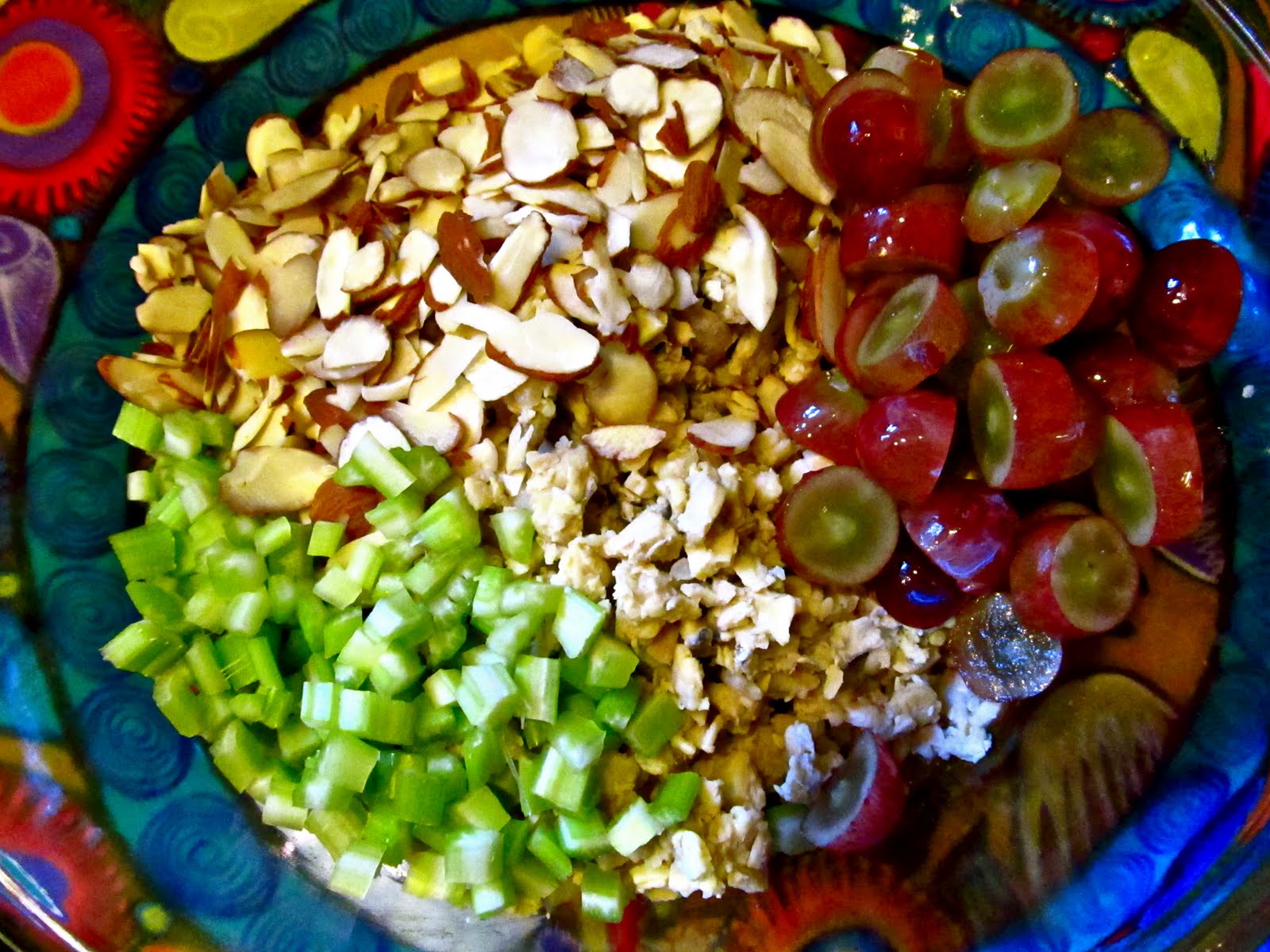 In another bowl, crumble up the cooled tempeh. Add in the celery, red onion, grapes, and almonds. Toss together.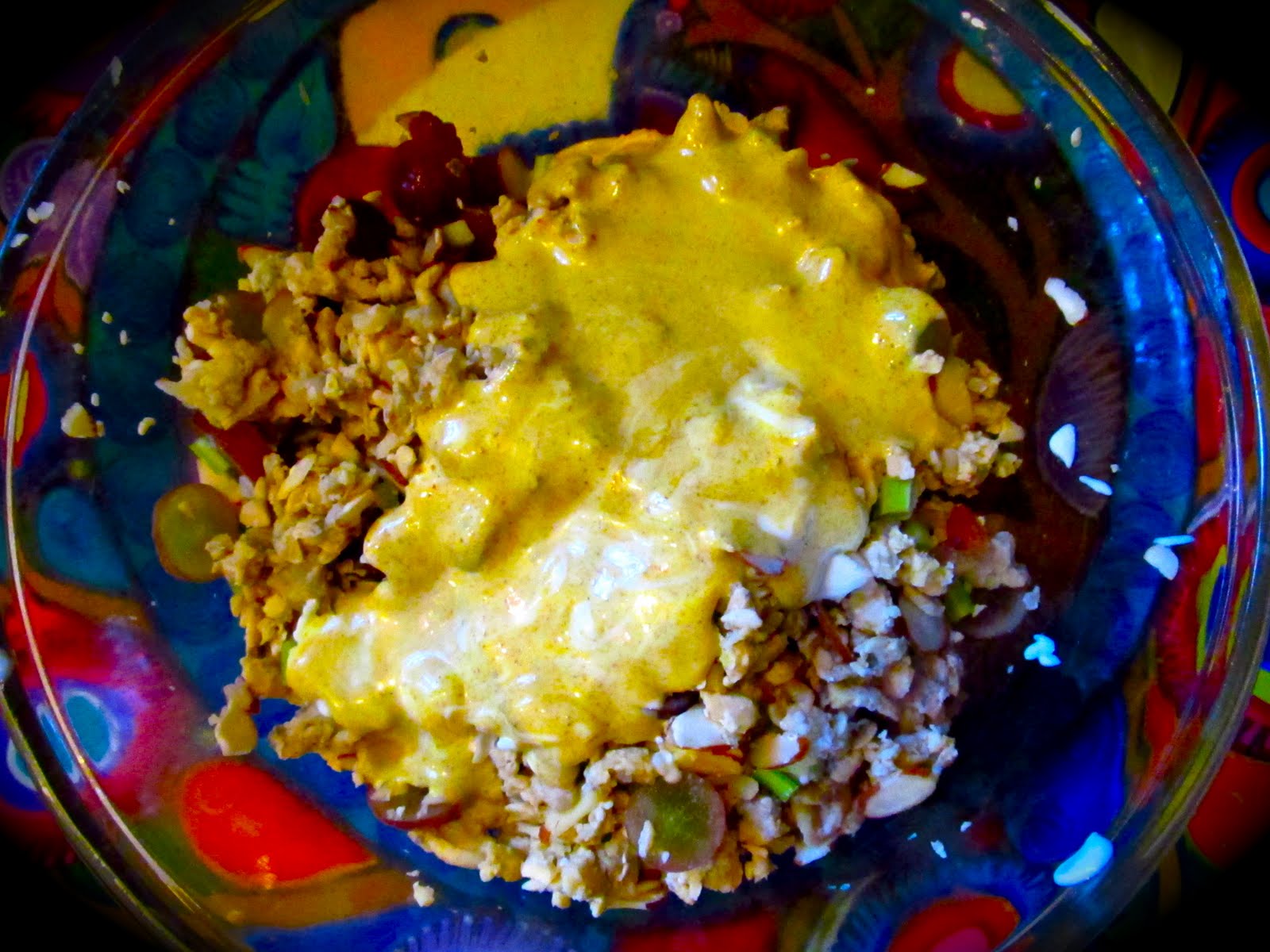 Stir the liquid ingredients into the dry ones. Mix until well incorporated. Serve immediately or refrigerate and serve when cold.