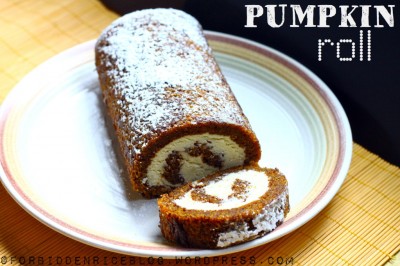 Some people work well with others in the kitchen. Some people enjoy help from others while preparing ingredients or concocting recipes. I will tell you right now – I am not one of those people. Yes, when needed, I can chill out and make it fun. I can let go of my OCD tendencies and remember that even if someone else isn't doing things exactly the same way I would, the end product can still come out well. I'm not very good at doing this, but it's not impossible.
The kitchen is one of the few places these days where I can completely immerse myself in what I'm doing, be creative without any hesitation about what I'm doing, where I can work without worry about doing something else at the same time. When you've got a 7 year old who thoroughly enjoys cooking, there's a balance that needs to be found somewhere. Both for encouraging a creative outlet in a child that comes with genuine interest and curiosity, and still making room to find some peace of mind while diving into creative outlets I enjoy, alone.
Today, after Silas's flag football game, we were wandering through the grocery store. I said, "what do you want for lunch?" His response: "Seaweed. But I want to make a Chinese salad and put the seaweed on it." Number one, I've never eaten a Chinese salad. Number two, I don't know what would logically go into one. Number three, I realized this was a good place to let go and work with him. "What goes in a Chinese salad?" I asked. "Ummmm… seaweed… soy sauce, noodles, and that's it." We worked together to come up with a salad made of udon noodles, grated carrots, shredded cabbage, roasted sesame seaweed strips, fresh pomegranate arils, topped with a sauce made of soy sauce, ginger, garlic, orange juice, and pomegranate juice. Silas did most of the work and felt entirely accomplished afterwards. Win-win.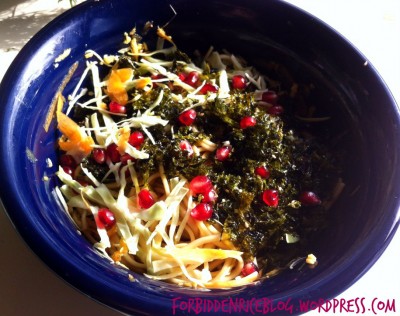 The other day when I had planned to make a pumpkin roll (which I hadn't even heard of until moving to Oregon) – a rolled cake filled with cream cheese frosting – I did the brunt of the work while Silas was at school. All that remained was frosting the cake. When he asked to help, I admit: I really, really wanted to say no. Not out of meanness, but simply because in my head, I had thought out every second of what I needed to do to put this cake together. Help? No, that wasn't in my head-plan. I said "okay," very hesitatingly. The result wasn't a disaster. Together, we frosted and rolled the pumpkin roll and the result was a delicious, moist, very fall-flavored dessert.
Pumpkin Roll with Cream Cheese Filling
Recipe adapted from Libby's Pumpkin Roll
Ingredients:
For the cake:
¾ cup all-purpose flour
½ tsp. baking soda
½ tsp. baking powder
¾ tsp. ground cinnamon
¼ tsp. ground cloves
¼ tsp. sea salt
1/8 tsp. fresh ground nutmeg
1 cup cane sugar
1 vanilla bean, scraped
3 eggs, lightly beaten
2/3 cup canned pumpkin (not pumpkin pie filling)
For the filling:
8 oz. cream cheese, at room temperature
6 tbsp. unsalted butter, at room temperature
1 cup powdered sugar
1 tsp. vanilla extract
¼ tsp. ground cinnamon
pinch of fresh ground nutmeg
oil
additional powdered sugar
Directions:

Preheat your oven to 375°F. Lightly grease a jelly roll pan if you have one. If you don't, lightly grease a half-sheet pan. Line with parchment paper. Lightly oil the parchment paper and then dust (lightly) with flour.
Combine the flour, baking soda, baking powder, ground cinnamon, ground cloves, sea salt, nutmeg, cane sugar, and scraped vanilla bean together in a bowl.
In the bowl of your stand mixer fitted with the paddle attachment, beat together the eggs and canned pumpkin until thick and well combined.
Fold your dry ingredients into the wet ingredients until just combined. Spread the batter into your prepared pan, using a spatula to evenly distribute everything.
Bake the cake for 12-15 minutes, until the top of the cake springs back when you touch it. While the cake is baking, prepare a piece of parchment paper that is at least 20-inches long, dusting it generously with powdered sugar.
Once the cake is done baking, immediately use a knife to loosen the cake from the sides of your pan. Turn the cake out onto your prepared parchment paper. Peel off the paper that was on the bottom side of the cake as it baked (now on the top).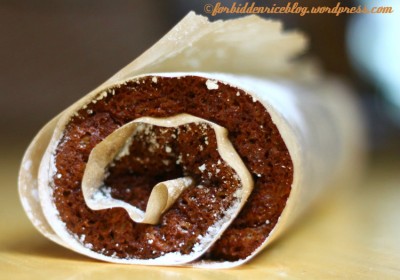 Roll up the cake and new powdered sugar-dusted parchment paper, starting with one of the narrow ends. Cool on a wire rack, seam side of the cake down. Cool the cake completely to room temperature before filling.
To make the filling, beat the cream cheese and unsalted butter together until smooth (1-2 minutes). Add in the powdered sugar, cinnamon, nutmeg, and vanilla, then beat again until smooth.
Carefully unroll your cake (its probably shrunk a bit as it cooled). Evenly spread the cream cheese mixture over the cake. Re-roll the cake, starting again with one of the narrow sides. Wrap tightly in plastic wrap and refrigerate for at least an hour.
When ready to serve, sprinkle the top of your pumpkin roll with powdered sugar. Cut into slices about ½-1 inch thick.
The pumpkin roll can be wrapped and refrigerated for up to 3 days, but tastes better fresh.
Please follow and like us: