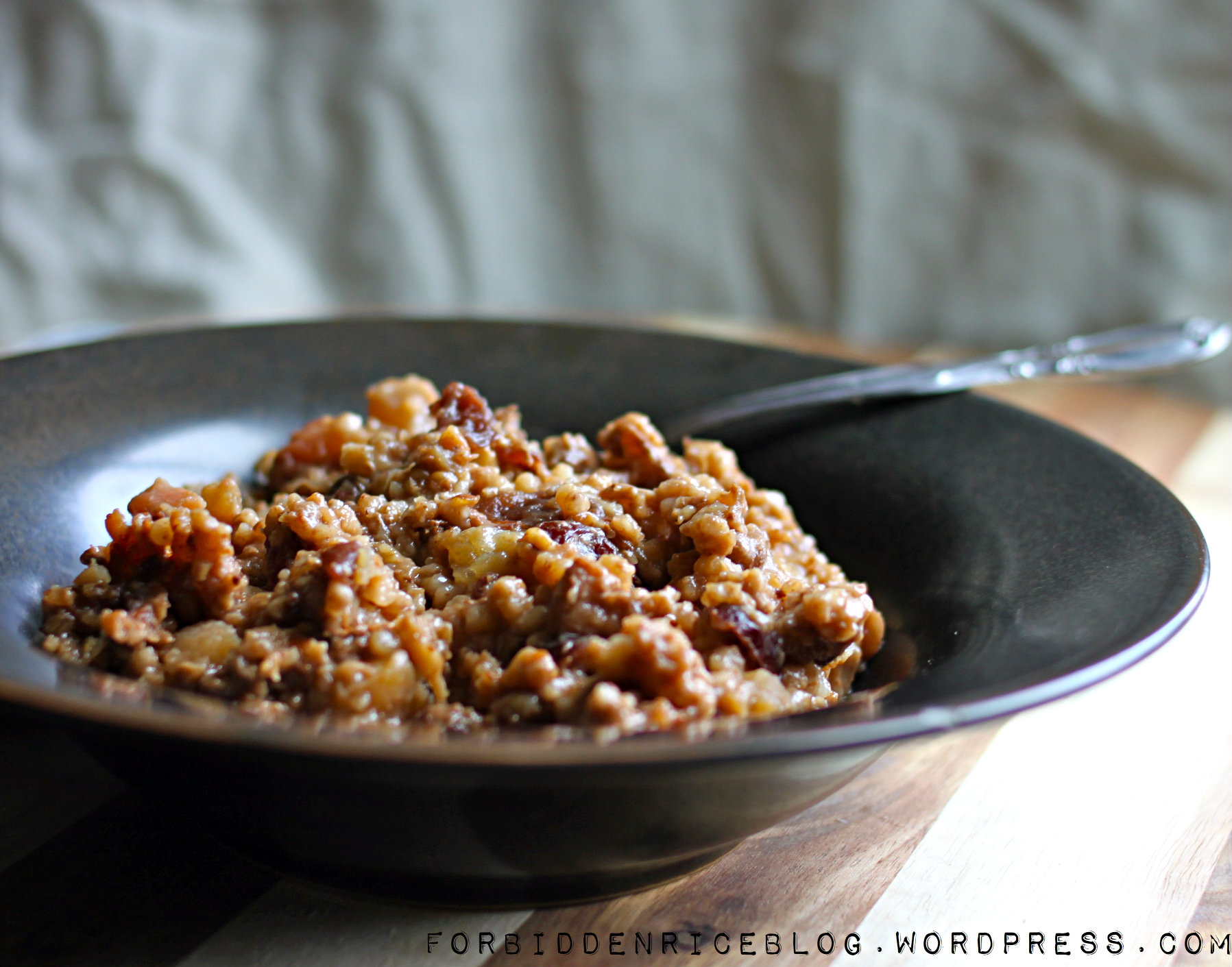 One of the more difficult things about this blog really isn't the cooking, or experimenting with recipes, or even the photographing (except perhaps this time of year, when I'm hoping for daylight, but don't have dinner ready at 1 o'clock in the afternoon for photographing…). The most challenging thing is often sitting down and figuring out what to write here.
Do I tell you about the overcast and pink-gray skies that have been threatening snow or rain, or rainy snow all day? Do I tell you about the crickets that are currently residing in our pet frog tank, driving me nuts because they won't stop chirping at any hour of the day (and freaking night)? Do I tell you more about my crazy brain and the constant back and forth I seem to reside on, between completely rational and then entirely, unnaturally, insane? Maybe we need to discuss my re-found love for a hot toddy that has just the slightest splash of bitters and then a knob of ginger, perfect for any day in January? Shall I share soley about oatmeal?
Maybe I should just tell you we got a crock pot from Craig's aunt (thanks, Phyllis – I know you're getting this message via e-mail :) for Christmas and I love the thing. At the moment it's housing homemade vegetarian sloppy joe mix that's deep crimson due to all day slow simmering (and most certainly, there are the easiest dang homemade hamburger buns relaxing on our countertop waiting for my husband and stepson to come home from the gym for dinner). We have made family-thrown together-black eyed pea stew in this new gift. And my personal favorite so far, the following recipe. The crock pot makes steel cut oats so simple for a breakfast dish, deliverable at normal human breakfast hours. They cook overnight and the flavor is huge. Once I had placed all the ingredients for these oats into the crock, the closest reminiscent flavor I could name was apple pie. The flavor isn't very far off, either… and who wouldn't appreciate pie for breakfast?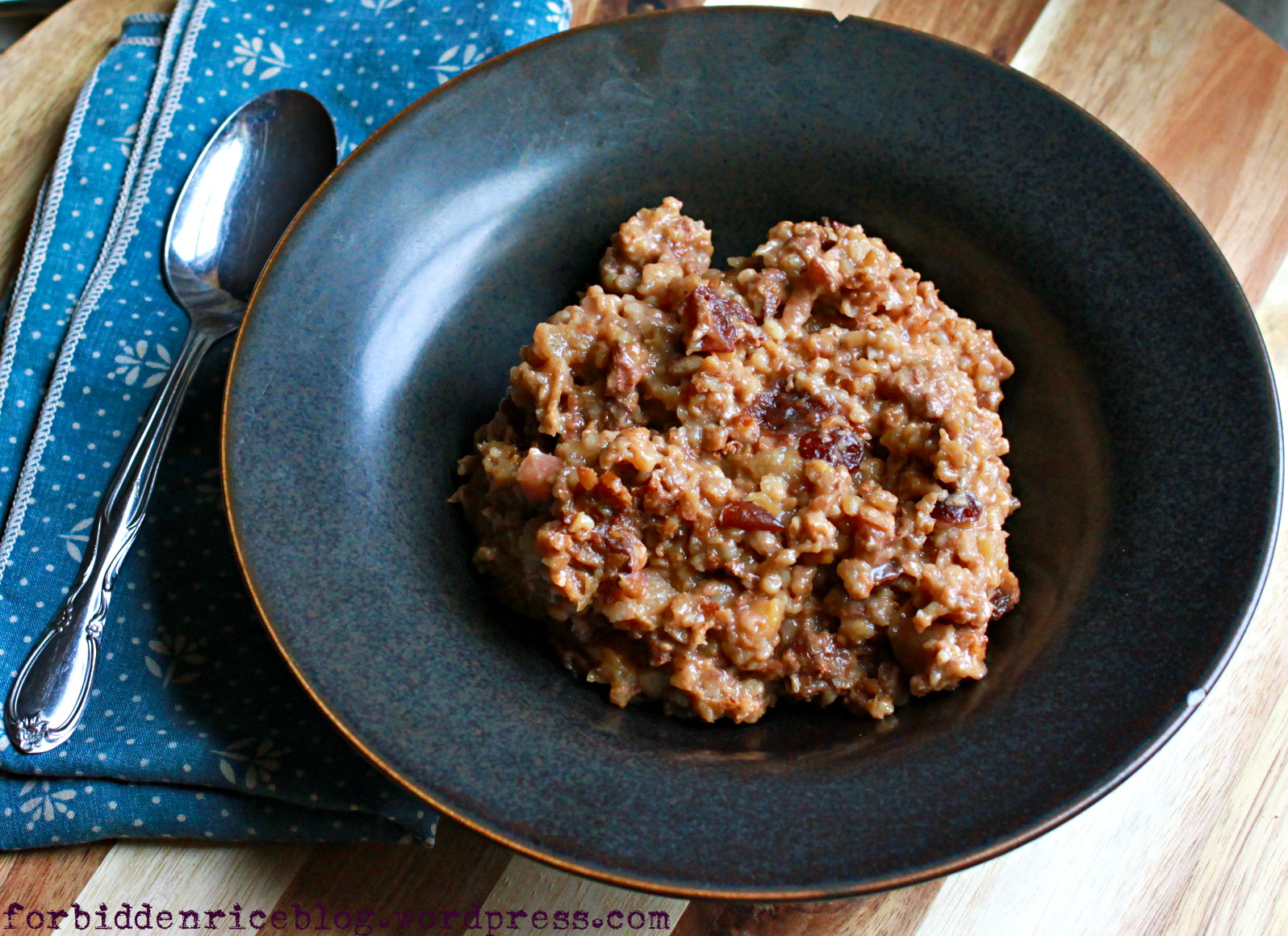 Slow Cooked Steel Cut Oats with Apples, Pears and Walnuts
Serves 6.
Ingredients:
1¼ cups steel cut oats
1 large apple, peeled, cored, diced into small cubes (I used Braeburn)
1 large ripe Green Anjou or Bartlett pear, peeled, cored and diced
¾ cup raw walnuts, chopped into small pieces
¼ cup dried unsweetened cranberries
¼ cup packed light brown sugar
½ tsp. ground Ceylon cinnamon
¼ tsp. fresh ground nutmeg
pinch of ground cloves (small pinch!)
½ tsp. vanilla extract
2½ cups milk
2 cups water
Directions:
Combine all of the ingredients in your crock pot. Stir to combine everything evenly, then cover and set the crock pot to low heat, for 7-8 hours (overnight).
The following morning, uncover the oats. Stir everything. Add enough milk to individual servings, until the oats are your preferred consistency. Enjoy while still warm.