This week looked a bit like this: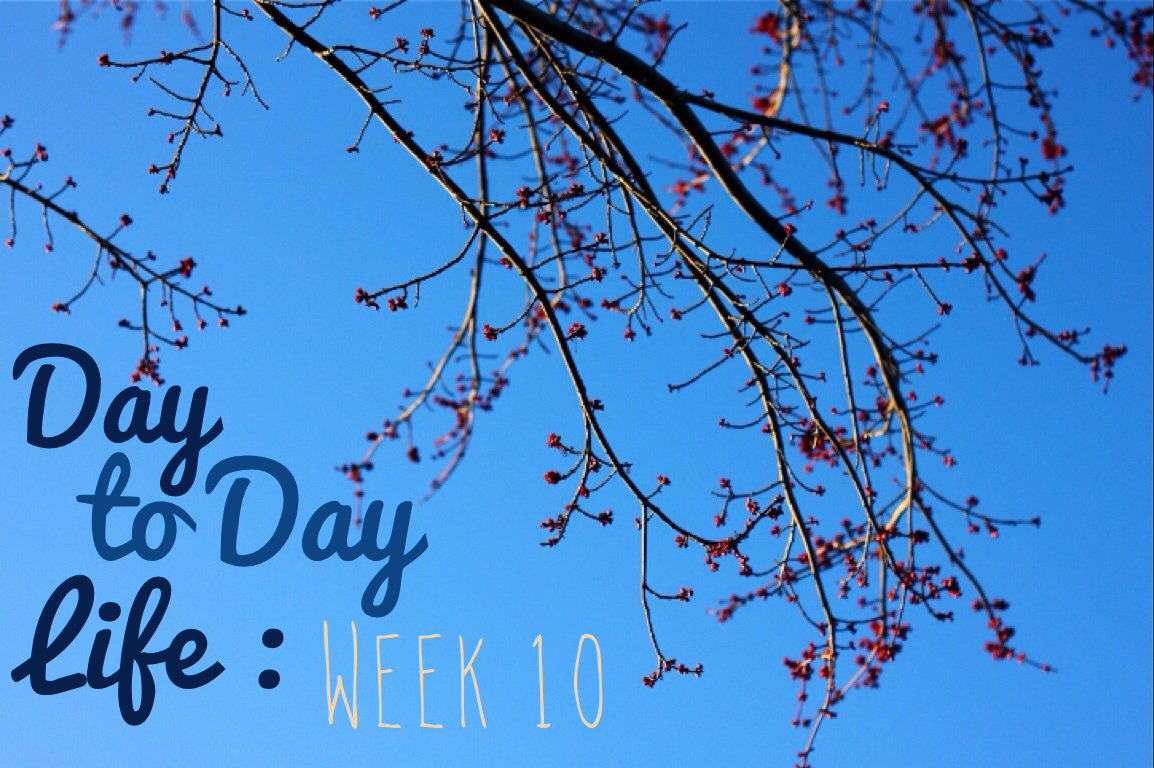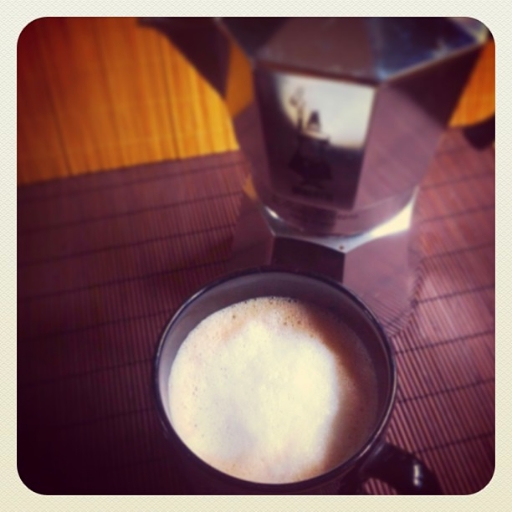 We drink a lot of drip coffee around here. Probably more than necessary. I went through a phase (when our coffee maker broke) of drinking a LOT of french press… but I much prefer the rich, bold, nearly creamy taste of espresso. I've never felt like we could justify dropping a few hundred dollars on a good espresso machine, but then I remembered these Italian stovetop espresso pots that run from $20-$45, depending on how large a pot you prefer. The 6-cup pot (these are 2 oz. "cups" of espresso, mind you) we ordered showed up this week. It makes two large almond milk lattés. We don't own a steamer or one of these nifty gadgets to make frothy milk, but I find that a whisk and a little arm-power works nicely.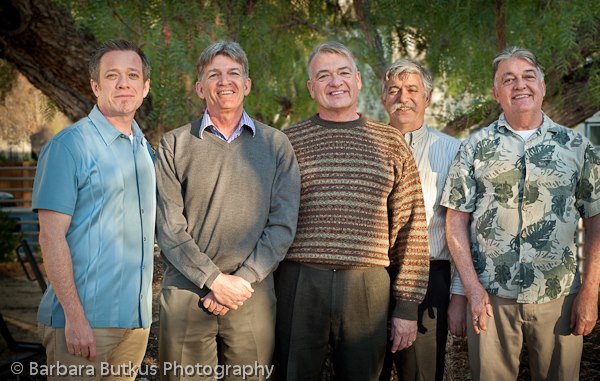 On Monday, my dad drove up from California for a 24-hour-visit. While my dad (on the far right) lives on Kauai, he was in the Bay Area visiting family. My dad's the oldest of eight kids, who all have families of their own, which means that getting everyone in one spot at the same time is just shy of miraculous. I managed to take zero photos during the short visit, but my Aunt Barb captured this photo of the five McCreery brothers. She's got an awesome photography portfolio well worth checking out. I am certainly a fan, related or not.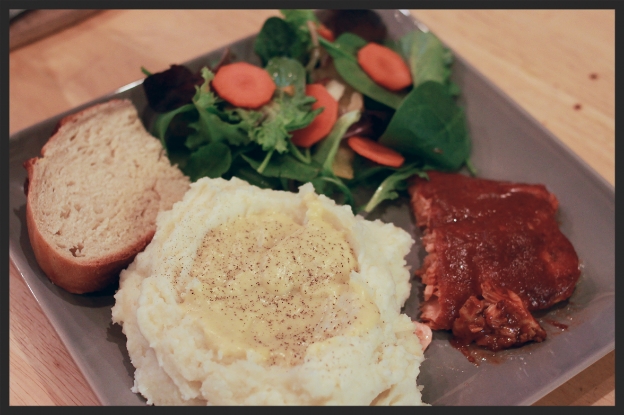 As I mentioned in this post, during my dad's visit we had homemade barbecue Coho salmon, mashed potatoes, creamy vegetarian gravy, homemade sourdough bread, and a big 'ole salad. A straightforward, but delicious meal. These are actually leftovers the following day… because the reality of life is, I always make too much food.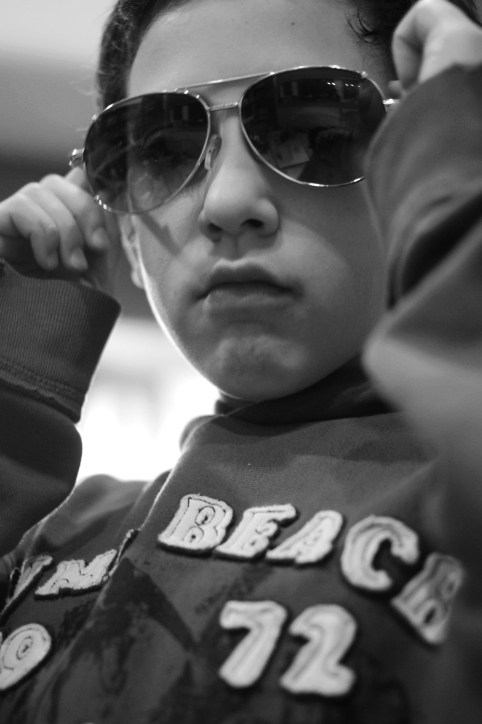 Borrowing Julie's glasses for night-time shades, needed as accompaniment to Modest Mouse.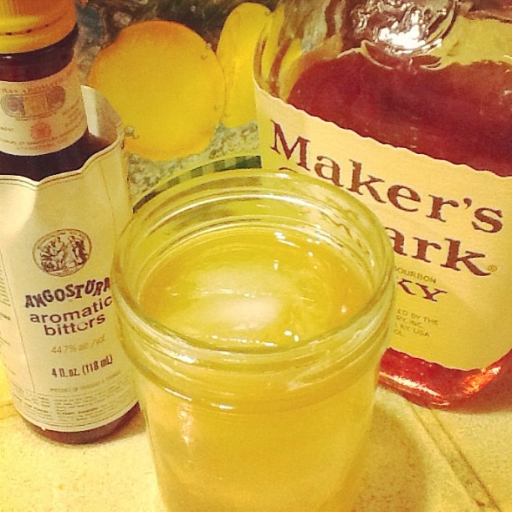 I might've put this photo on my Instagram, stating that I may or may not have had this for dinner one night… And while things started off that way, ultimately dinner included: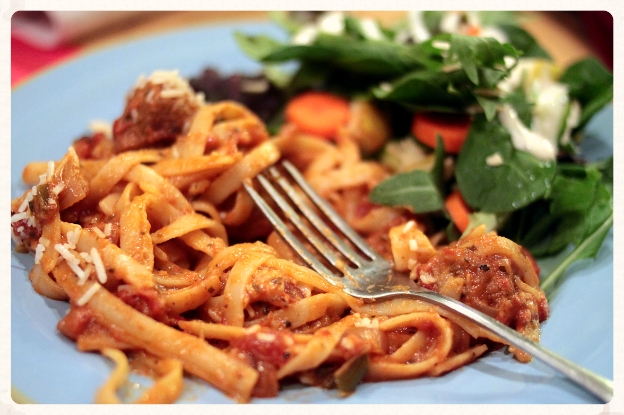 You know, in case someone like my mom decides to read my blog today and begins to worry that Julie's indulging in adult beverages for dinner, forgetting the food part of the meal. And yes, I am aware that I'm nearly 30… and should I decide bourbon and lemonade is acceptable dinner, I don't need permission. Hah!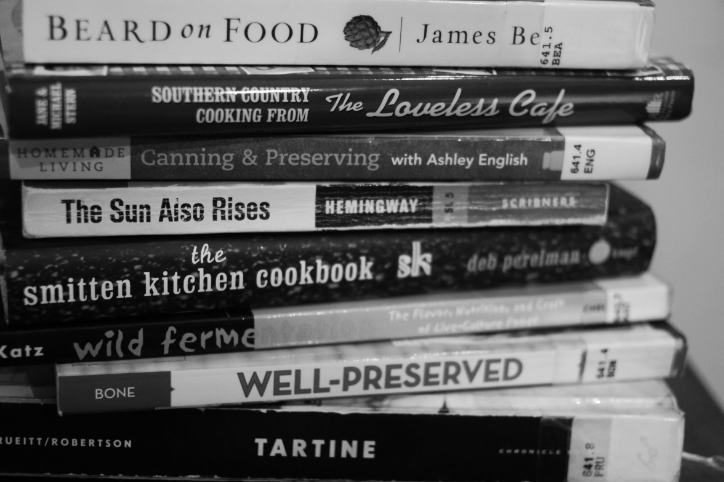 This week's reading pile is looking g-o-o-d. (P.S. Tartine is filled with so many amazing looking recipes! I cannot wait to bake, bake, bake everything.)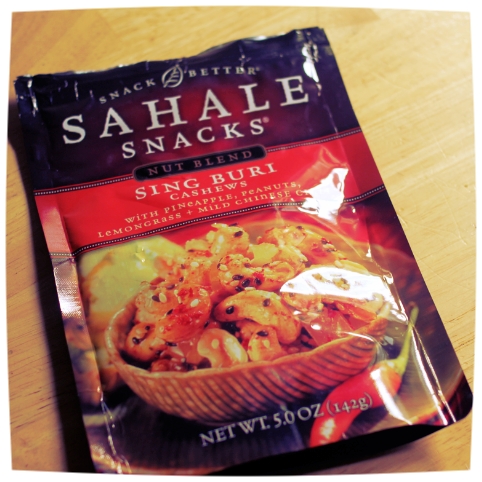 I found these cashews earlier this week, which are mixed with dried pineapple, peanuts, lemongrass, black sesame seeds, and Chinese chili. They are AMAZING. After a heavy workout, half the bag was a good hold-me-over-until-dinner snack.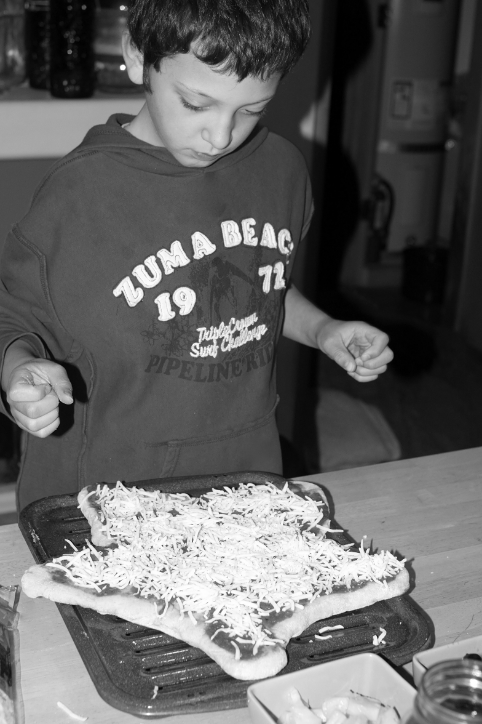 I let Silas Henry roll out his pizza dough. Halfway through, he asked if it was okay to make a star pizza? We worked together to get it into a manageable size.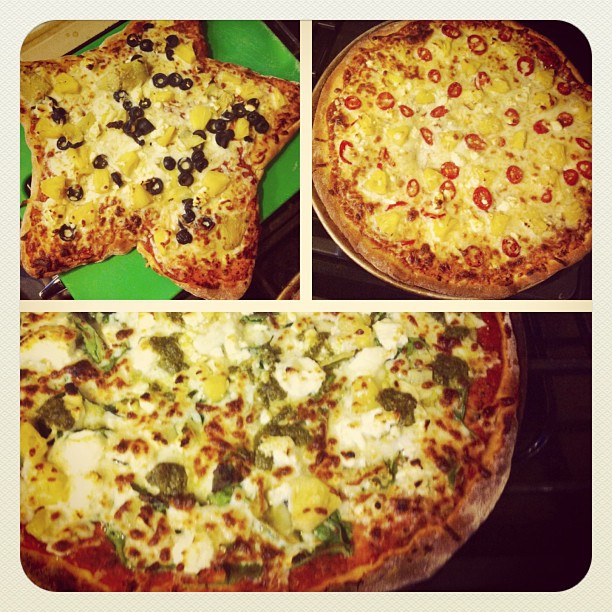 Homemade pizza night is always tasty. Silas decided on olives, pineapple, and artichoke hearts. My husband likes jalapeño and pineapple (I added feta cheese, too). And my pizza adventure included pesto, goat cheese, spinach, artichoke hearts, feta, and pineapple. Silas and I accidentally made the sauce pretty spicy, but it was still good… And I perhaps set off all the smoke alarms in the house whole pre-baking these whole wheat sourdough crusts… no bigs.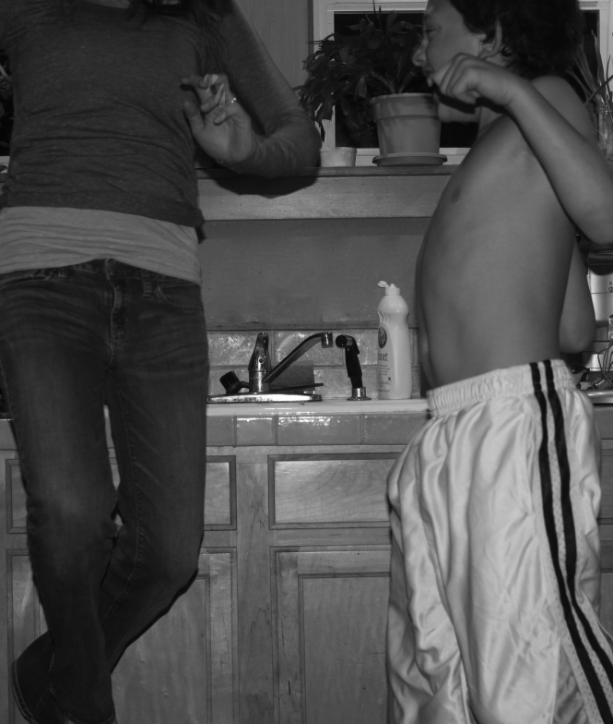 It was a long week. There was, perhaps, an MC Hammer dance party Friday night.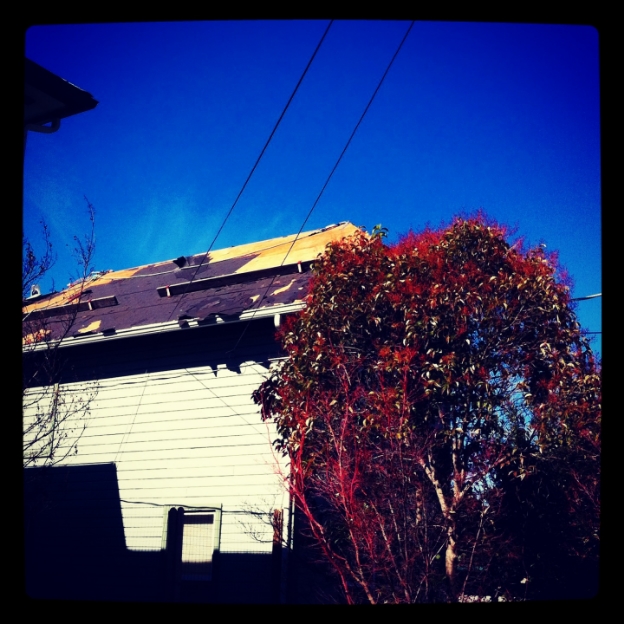 We're having the roofing re-done on our house. Its been a very loud couple of days so far…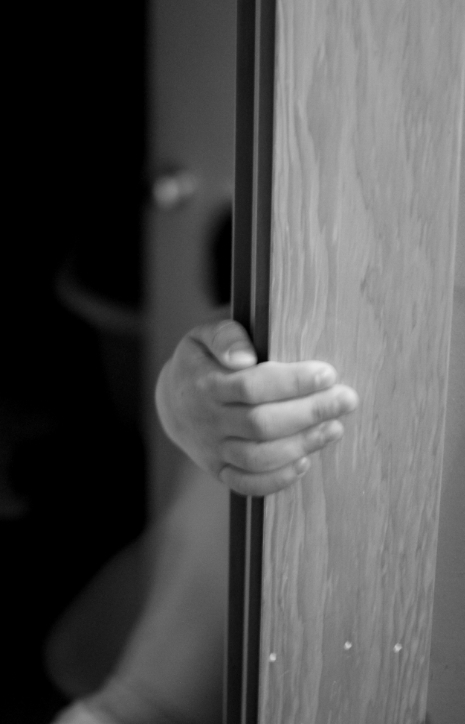 One little boy, very loudly spying on Papa.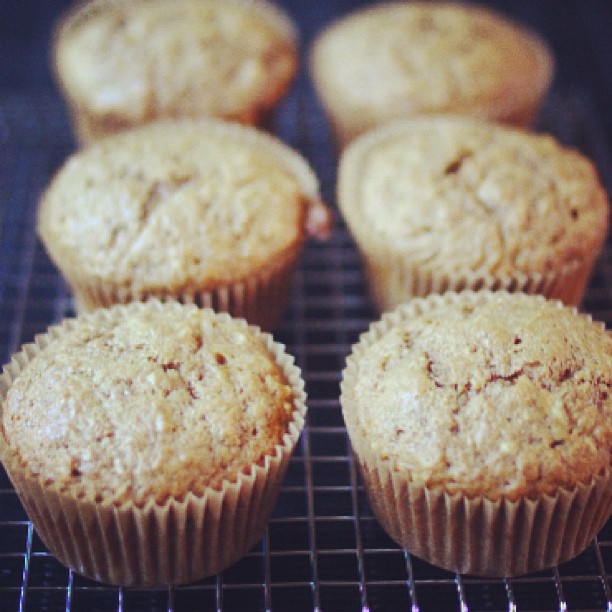 For next week. These muffins are magic. Okay, they just taste good.