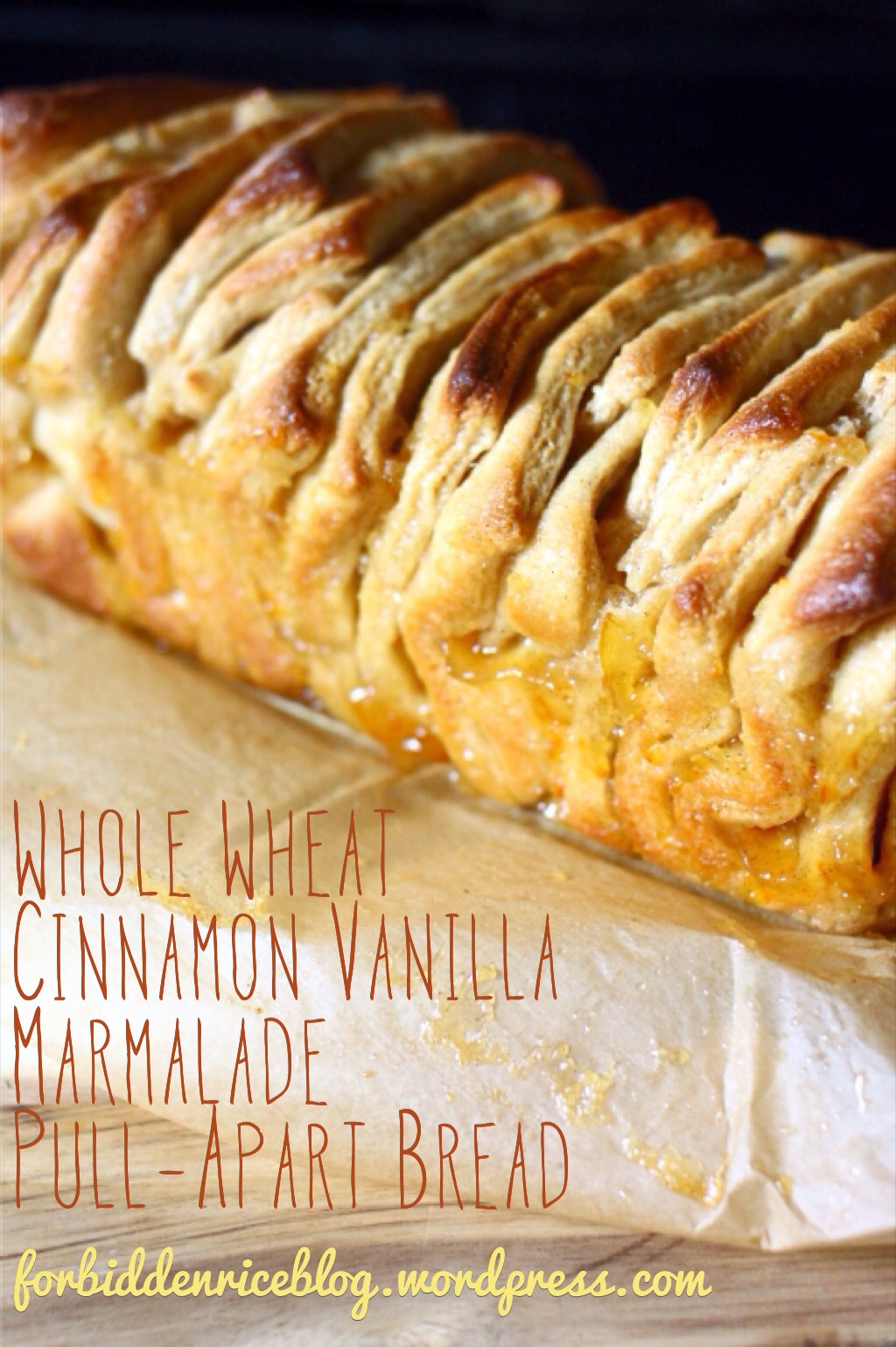 Yesterday, my dad came up to Ashland for a visit. I somehow managed to not take a single photo (as evidence, or as a possible inclusion in this coming Sunday's Day to Day Life post… C'est la vie). The last time he was here was three or so years ago and I did not cook a single thing. There was dinner out and Ashland-made bagels the next morning, then he was on the road again heading South with my little brother.
This time around, I decided I'd cook a meal to be enjoyed. When I contemplated what I'd prepare, my brain went to fancy places. Would I make something that would take extensive amounts of time? A meal made up of ingredients my dad surely hadn't ever tried or perhaps even heard of? How about homemade every-damn-thing, fancy and frilly, so that by the end of cooking I would surely be exhausted and maybe halfway enjoy eating this tremendous meal. I've realized that good meals do not have to be overly elaborate or made up of dishes that are nearly impossible to pronounce and filled with an infinite list of ingredients. There's a pleasure and enjoyment in simplicity. And simple can also mean delicious. We had mashed potatoes with creamy gravy, barbequed Coho salmon with homemade barbeque sauce, a big green salad, and homemade sourdough bread. Straightforward. And delicious.
Some things – meals, dishes, foods – can look really fancy, but actually take half the time to make than their appearance would lead you to believe. Homemade bread has always struck me in that way. They're impressive to many and the flavor of fresh bread is irreplaceable with anything but the real thing. When I first saw pull-apart loaves start popping up around food blogs and websites, I thought there was no way I could make something so fancy looking (that would also taste good!). Turns out pull apart loaves are kind of fun to make. They're just slabs of dough, lined up in a loaf pan, so that when baked, the layers can be literally pulled apart.
I made a savory pull-apart loaf a while back. The following is a sweet bread, which can be enjoyed for a snack, or dessert, or breakfast… Or dinner if you're into that. (I'm into that.) I thought that I messed this loaf of bread up as I was layering the pieces of dough, everything was messily moving around unevenly and very unattractively… But lo-and behold, it baked up beautifully regardless. So don't fear the messiness; pull-apart breads weren't made to be neat anyway.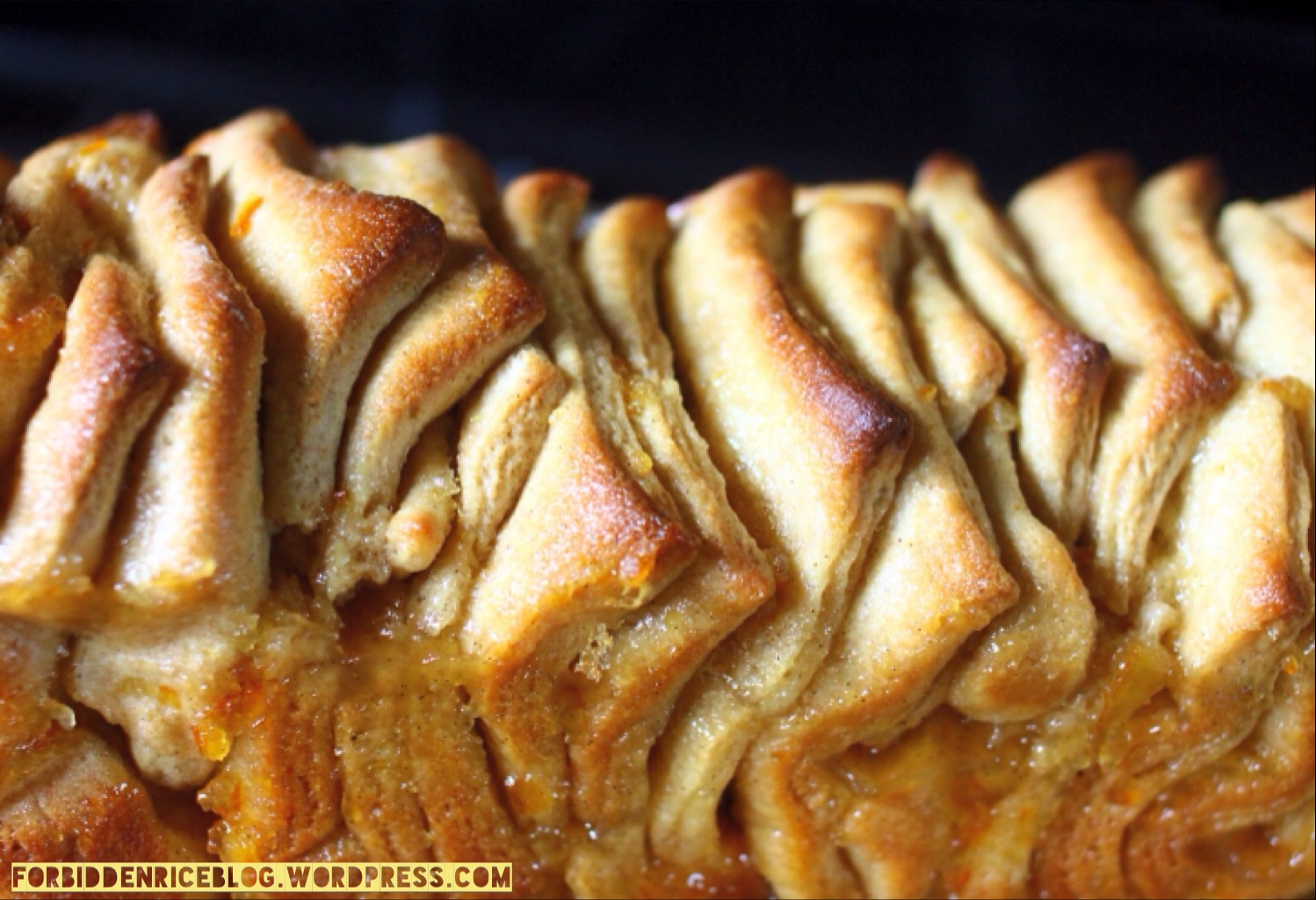 Whole Wheat Cinnamon Vanilla Marmalade Pull-Apart Bread
Makes one 8 x 4 x 2½ inch loaf
Ingredients:
For the bread:
1/3 cup warm water (85°-95°F)
3 tbsp. unrefined cane sugar
2¼ tsp. dry active yeast
¼ cup warm milk (85°-95°F)
2 eggs, lightly beaten
4 tbsp. unsalted butter, melted
1½ tsp. pure vanilla extract
1½ cups all-purpose flour
1½ cups whole wheat flour
2 tbsp. nonfat milk powder
¾ tsp. ground Ceylon cinnamon
¼ tsp. fresh ground nutmeg
For the filling:
1 cup orange marmalade
4 tbsp. unsalted butter, melted
¼ tsp. ground Ceylon cinnamon
¼ tsp. fresh ground nutmeg
1 whole vanilla bean, scraped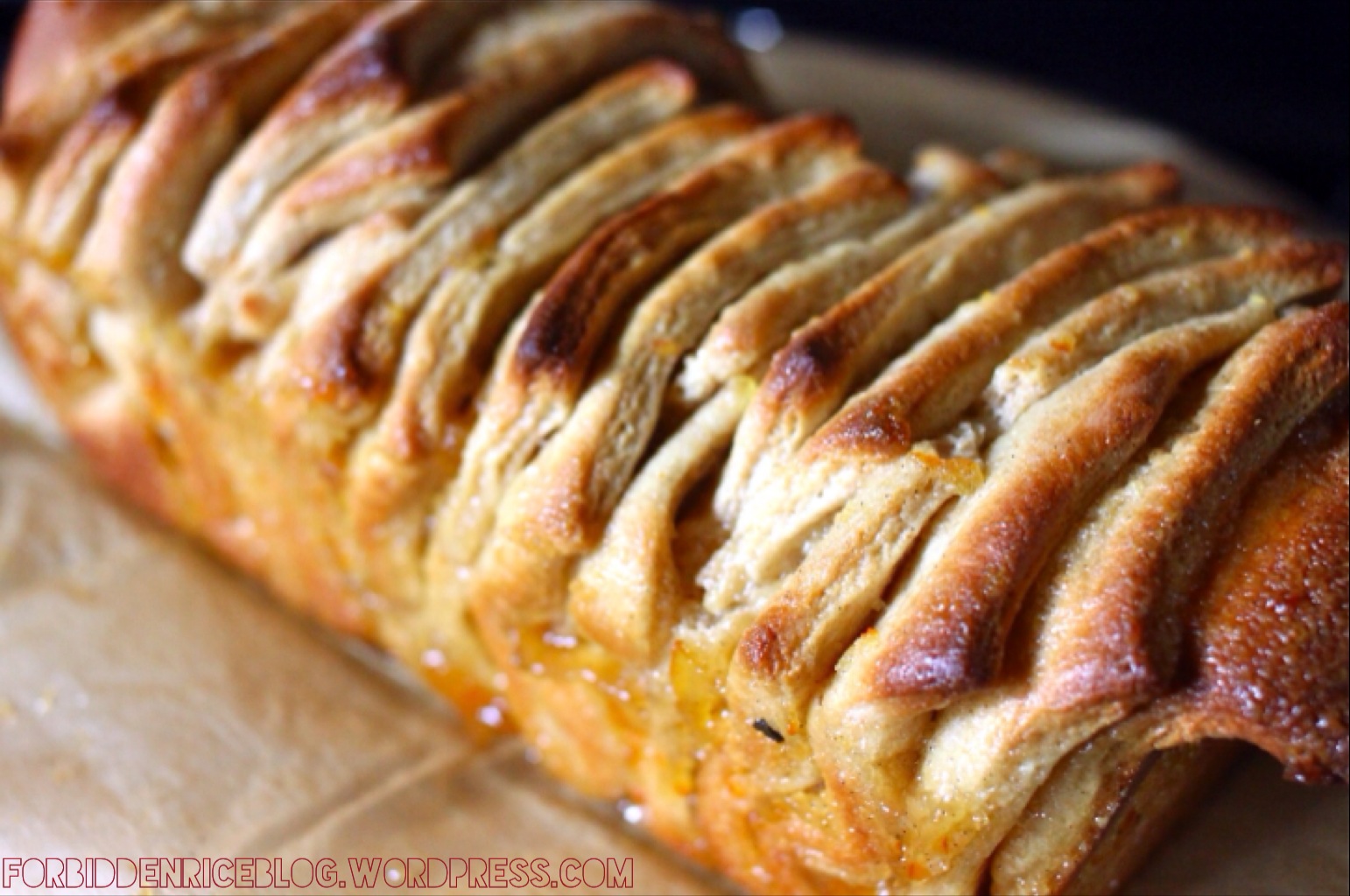 Directions:
Combine the warm water, sugar, and yeast in the bowl of your stand mixer (or a large mixing bowl if you're making the bread by hand). Allow the mixture to proof (get bubbly, frothy, active).
Once the yeast has bubbled up, stir in the warm milk, eggs, melted butter, and vanilla extract until just combined. Attach the dough hook to your mixer and add in the all-purpose flour, the whole wheat flour, dry milk powder, cinnamon and nutmeg, kneading the dough on low speed until it's smooth and slightly sticky (5-6 minutes).
Lightly flour a large work surface, then turn your dough out to it. Knead 4-5 times, until the dough comes together into a ball. Lightly grease either the bowl of your stand mixer, or a large mixing bowl. Place the dough into the bowl, turning once to coat both sides. Cover tightly with plastic wrap. Allow the dough to rise in a warm area until it doubles in size, about one hour.
While the dough is rising, prepare the filling. Combine all the filling ingredients in your food processor and "pulse" the ingredients until the marmalade is broken up into smaller pieces, but not turned into a puree (15-25 seconds). Set aside until needed.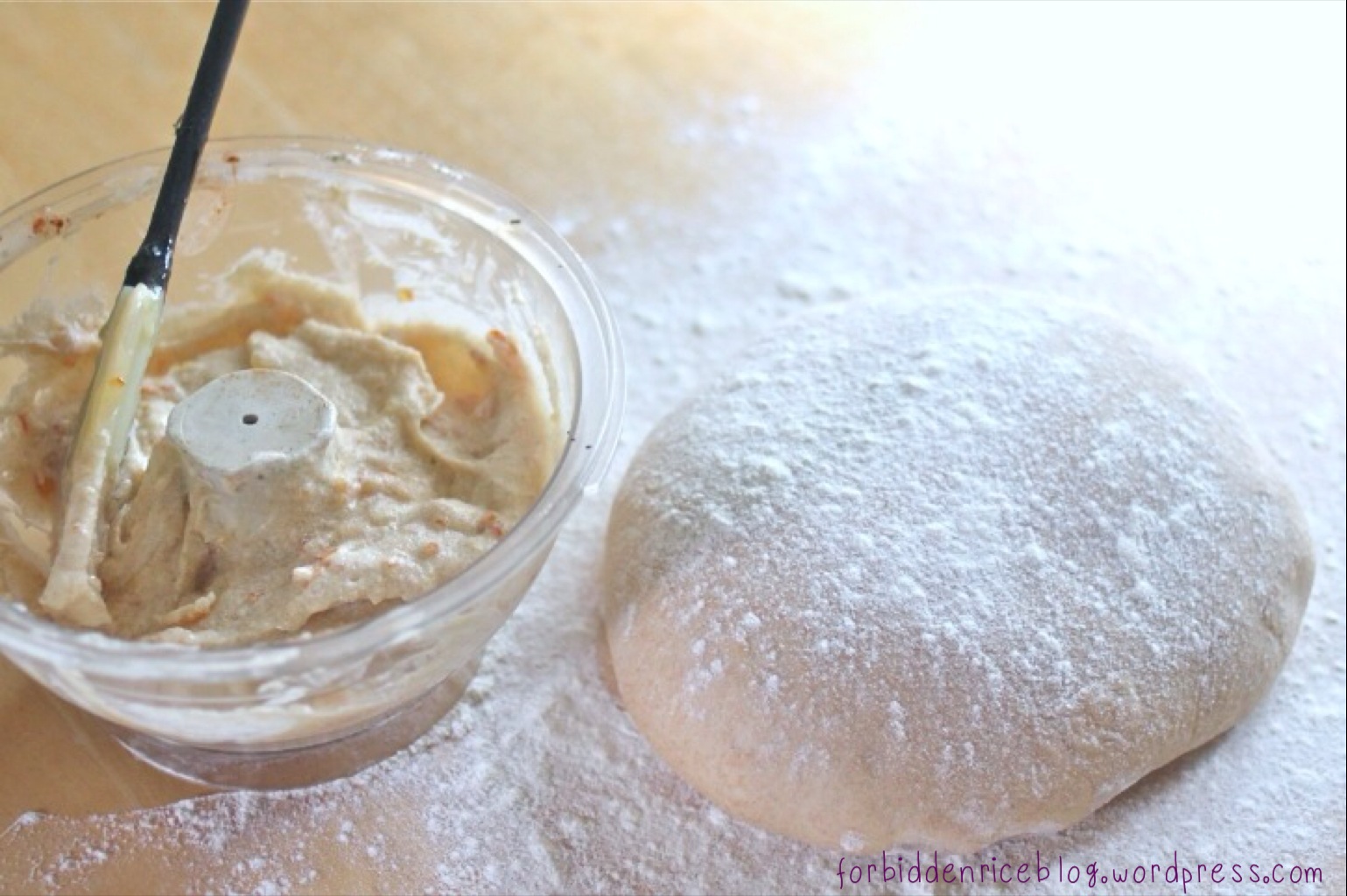 Once the dough has doubled, gently "punch" it down then turn it out to a lightly floured surface. Roll the dough out into a rectangle about 20-inches long, about 12-inches wide. Spread the filling evenly over the rolled out dough.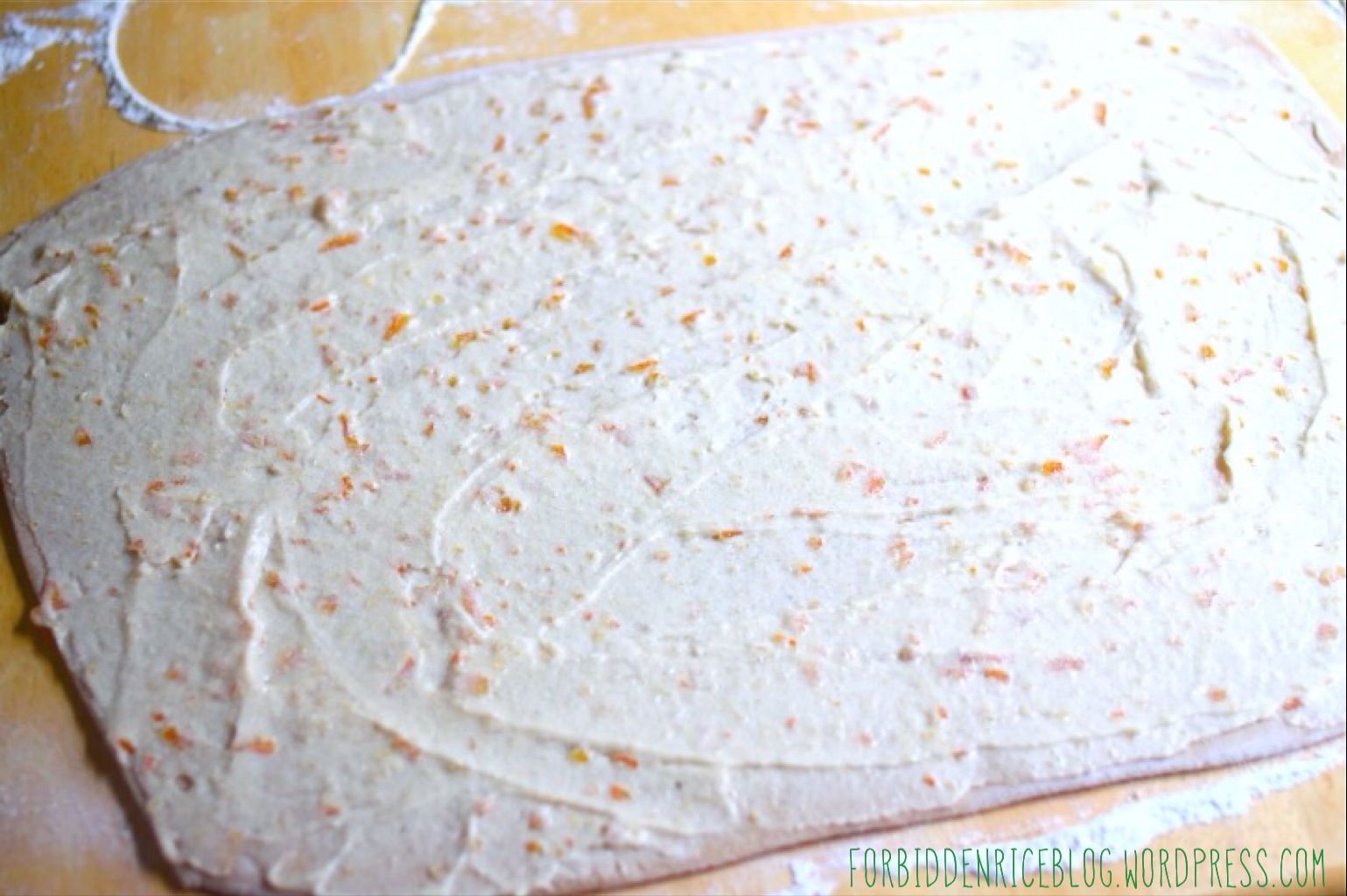 Cut the rectangle width-wise into 5 or 6 equal strips. Stack the strips on top of one another, so the filling is layered between the layers of dough. Cut the strips into 4 equal-sized parts.
Line your bread pan with parchment paper so its excess hangs over the longer sides of the pan. Lightly brush with vegetable oil. Stack the slabs of dough against each other, cut sides down. Lightly cover the pan with plastic wrap and set the the dough aside to rise again for 20-30 minutes.
Preheat your oven to 350°F. Bake the bread for 30-35 minutes, or until the loaf is nicely golden brown on top. Lift the bread by the parchment paper you left hanging over the pan's sides, transferring the loaf to a cooling rack for 10-15 minutes. This bread is best served warm. Wrap leftovers tightly in plastic wrap.