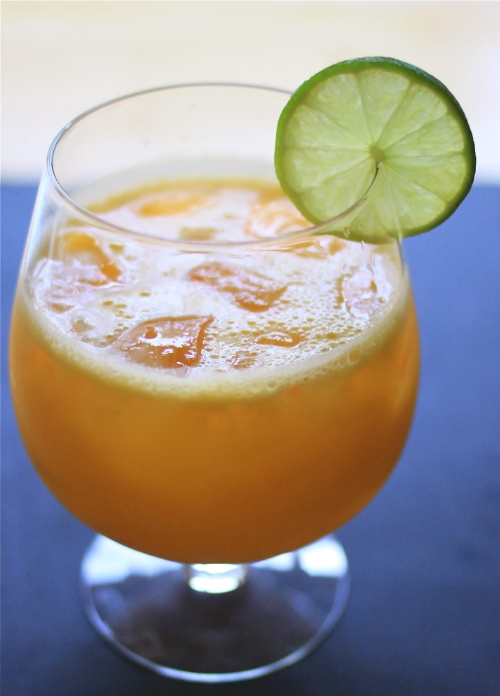 Well now, where the heck did summer go? We've found ourselves two days into September, I've pulled the last of our zucchini and summer squash, the kids are back in school, the sun disappears a little sooner into the evening, and mornings hint at fall weather. There are many ingredients I seek out season by season, preferring to use them when they're at their peak. However, I approach cocktails with great abandon.
Summer speaks of lazy days and back porch evenings, cold beverages in hand. The following adult beverage is simplistic and delicious, balancing sweet and tart – the important elements of a good margarita. It's a great way to finish off the last of these summer afternoons, but also fantastic dead in the middle of winter, serving as a reminder for warm weather to come.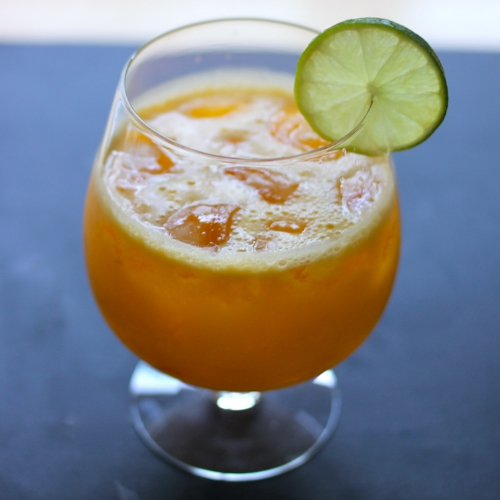 Mangorita
Yields two drinks or so.
Ingredients:
4 ounces blanco tequila *
4 ounces fresh lime juice (approximately 2 limes)
4 ounces mango juice
2 ounces fresh orange juice
2 lime wedges
ice
* When drinking tequila, I actually prefer an añejo or resposado – both of which are aged and more complex in flavor. However, in a margarita, I find that blanco suffices and is often less expensive. You can use whatever you prefer.
Directions:
Fill a cocktail shaker with ice. Add the tequila, lime juice, mango juice, and orange juice. Shake for 10-15 seconds, until the mixture is nicely chilled.
Fill two glasses with ice, then pour the margarita into each glass.
Add a lime wedge to the rim of each glass and serve immediately.