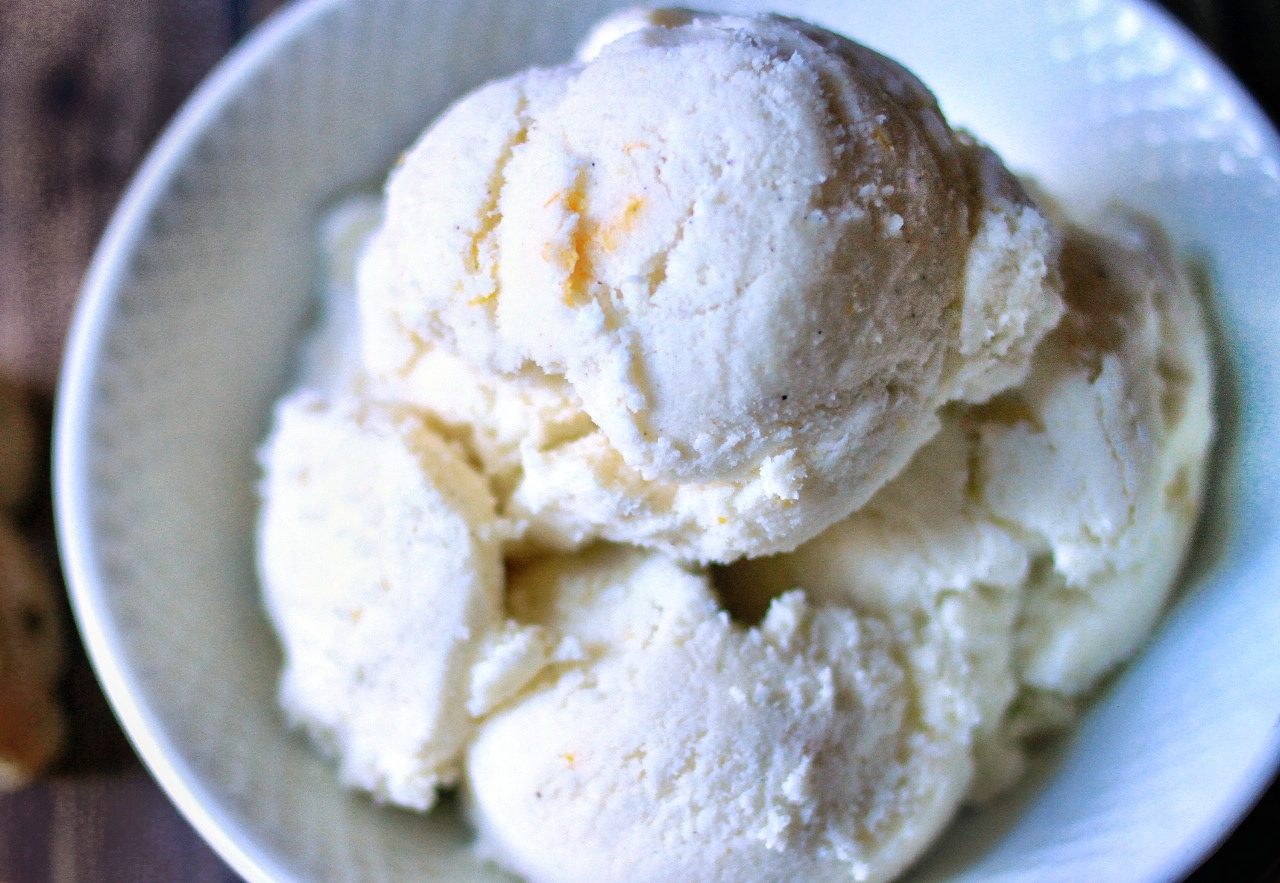 A list. For you and us.
First of all, I:
Dislike:  waking up early.  Like:  the time between 11PM and 2AM for the q-u-i-e-t.  Love:  sleeping in.
Dislike:  sweetened coffee.  Like:  fresh orange juice.  Love:  bourbon.
Dislike:  jeggings (for REAL).  Like:  shorts that are longer than my underwear.  Love:  my bootcut jeans.
Dislike:  my feet being tucked in under the covers.  Like:  one sheet, one down comforter.  Love:  one sheet, one down comforter, laden in fresh-laundry-smell.
Dislike:  green peas.  Like:  broccoli.  Love:  raw spinach!
Dislike:  the sound of our dog licking himself.  Like:  the little "woof!" said dog makes when he's dreaming.  Love:  all 200+ pounds of german shepherd in this house.
Dislike:  weird ice cream flavors, like licorice.  Like:  ice cream for breakfast.  Love:  homemade ice cream for breakfast. and lunch. and dinner. and dessert.
You know what I love equally as much as homemade ice cream?  Meyer lemon season, which is in its peak as I write this.  It wasn't until I moved to Oregon that I even discovered Meyer lemons.  To me, a lemon was simply the thing I eagerly stole off our neighbor's tree, or what you used in lemonade.  The type didn't matter.  When I moved here, I discovered these Meyer lemons, which were at times found near the oranges and grapefruits, rather than the other lemons and limes.  They are soft, with thin and brilliantly scented skin.  Since they're sweeter than your typical Eureka or Lisbon lemon and certainly less acidic, they're often used in sweeter dishes and desserts.
I have dreamed of this ice cream for years.  When I received our KitchenAid ice cream attachment, I knew I would eventually make a Meyer lemon ice cream, but I had to learn how to make ice cream first.  I feel like I have the basics down, so that's where we're at.  Ice cream seemed a little heavy for the lightness of lemon, so I opted for a sherbet, which is creamier than sorbet, but not as heavy as ice cream.  This sherbet is laden with lemon flavor, sweetened with vanilla bean, and balanced with just the slightest hint of ginger.  It's refreshing, great for dessert, or as breakfast – which is my preference!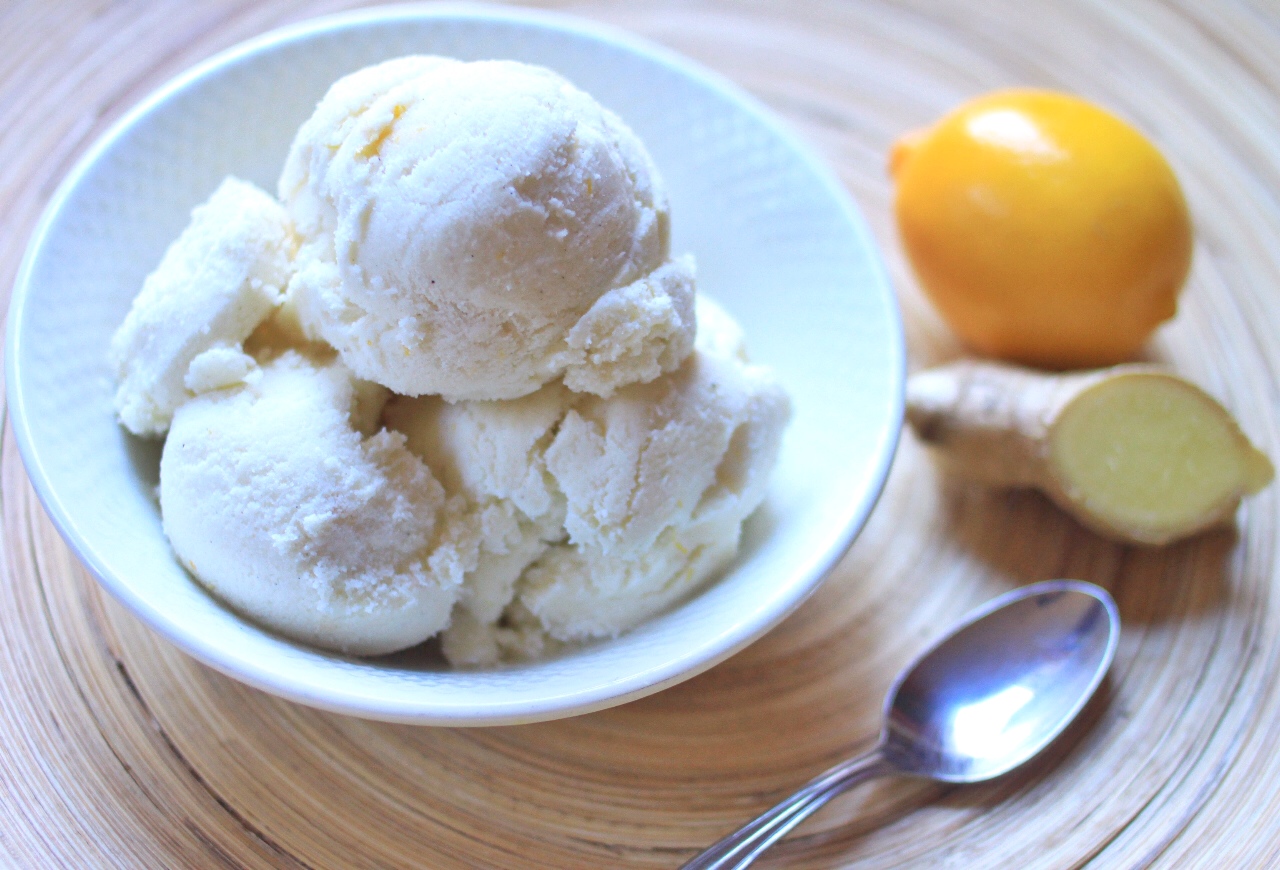 Meyer Lemon, Ginger and Vanilla Bean Sherbet
Recipe modified from David Lebovitz's The Perfect Scoop
Makes about one quart of sherbet
Ingredients:
3 cups whole milk
3/4 cup sugar
zest from two meyer lemons
1 vanilla bean, scraped
1 heaping tablespoon fresh, finely grated ginger
6 tablespoons freshly squeezed meyer lemon juice (the two zested lemons should yield this much)
Directions:
In a medium saucepan, combine one cup of the milk, the sugar, lemon zest, scraped vanilla bean (including the pod), and the grated ginger. Stir over medium heat until the sugar dissolves completely. Remove from the heat and stir in the remaining two cups of milk. Refrigerate the mixture until thoroughly chilled.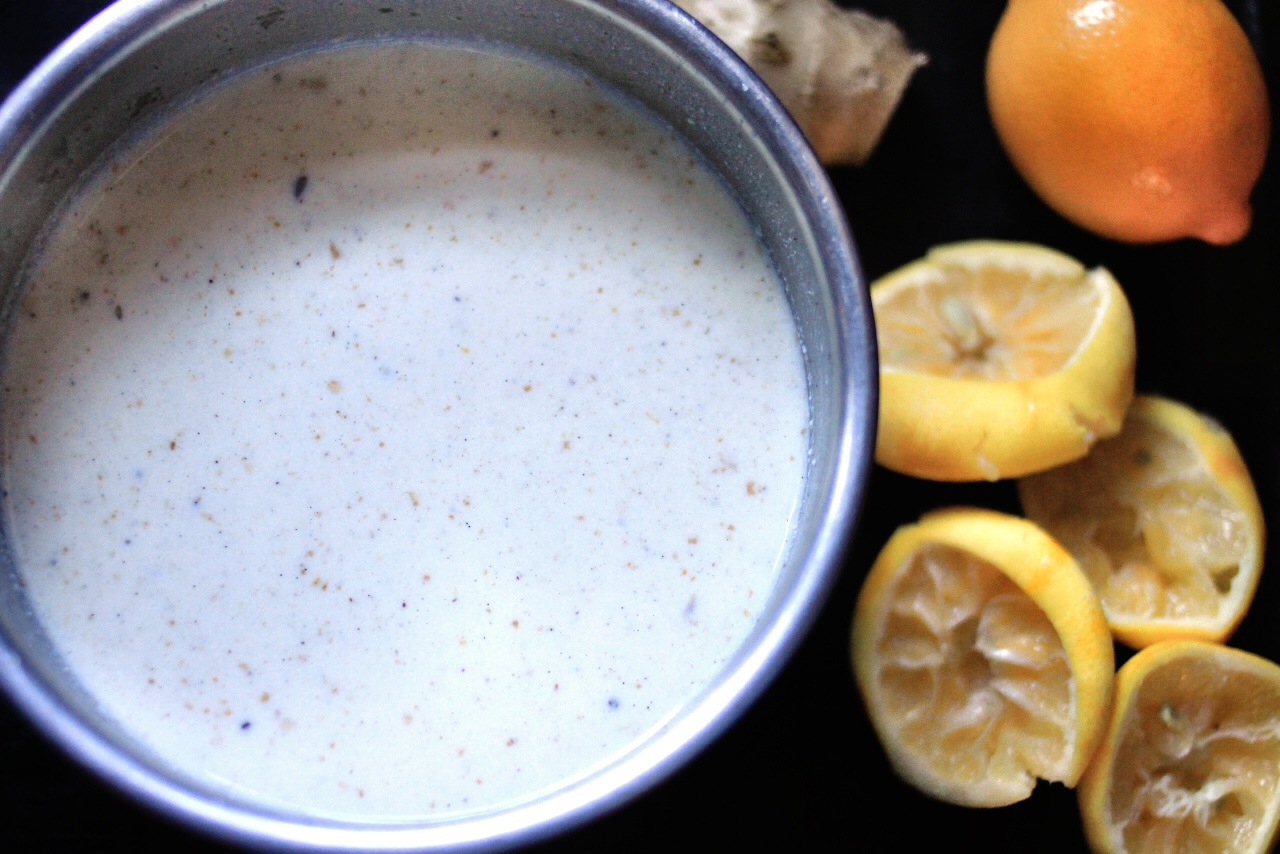 Once the mixture is chilled, remove the vanilla bean pod and discard it. Stir the lemon juice into the milk mixture. If it curdles at all, simply whisk vigorously.
Pour the mixture into your ice cream maker and follow the manufacturer's instructions to freeze it.  The mixture should reach soft-serve consistency. Once it reaches this texture, pour the sherbet into a freezer-safe container. Top with plastic wrap, pushing the plastic right against the top of the sherbet (removing trapped air).  Cover with the lid and freeze your sherbet until firm (at least four hours).
For best results when scooping, remove the sherbet from your freezer and let it sit at room temperature for five minutes before serving.