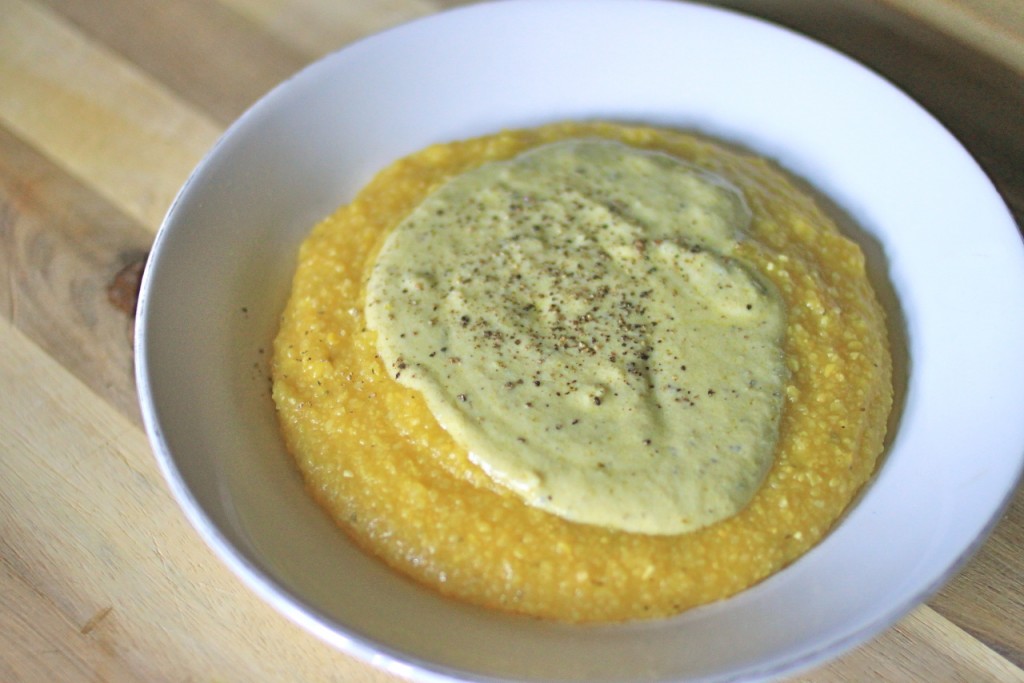 I go back and forth about incorporating an entirely vegetarian diet often. Truthfully, I don't eat a lot of meat as it is. When we are traveling, I will keep myself open to trying new dishes – vegetarian or not – to expand my own palate and gain new ideas for future dishes. Day to day though, I don't miss meat when it isn't included in my diet. The main exception to that is chicken, which I do crave at times, although I have found vegetarian alternatives to that which are equally as satisfying.
The other thing my husband and I talk about is a vegan diet for our family. There are lots of reasons for that – health reasons, environmental reasons, the all-around kindness approach to food and living. As you can tell from the majority of the recipes on my blog though, this is not something we've integrated into daily living. Perhaps someday. In the meantime, I enjoy experimenting with vegan cooking, maintaining my main goal in cooking: creating dishes that are as delicious as they are anything else – healthy, fun to eat, enjoyable to make…
That said, I finally have a blender that can make cashew cream – the basis of many creamy vegan sauces – savory and sweet, numerous desserts, etc. I am VERY excited about this. I decided to experiment last night with a creamy dairy-free pesto to top a bowl of polenta. The result was delightfully filling, tasty, creamy, and non-time consuming. Certainly an easy mid-week meal!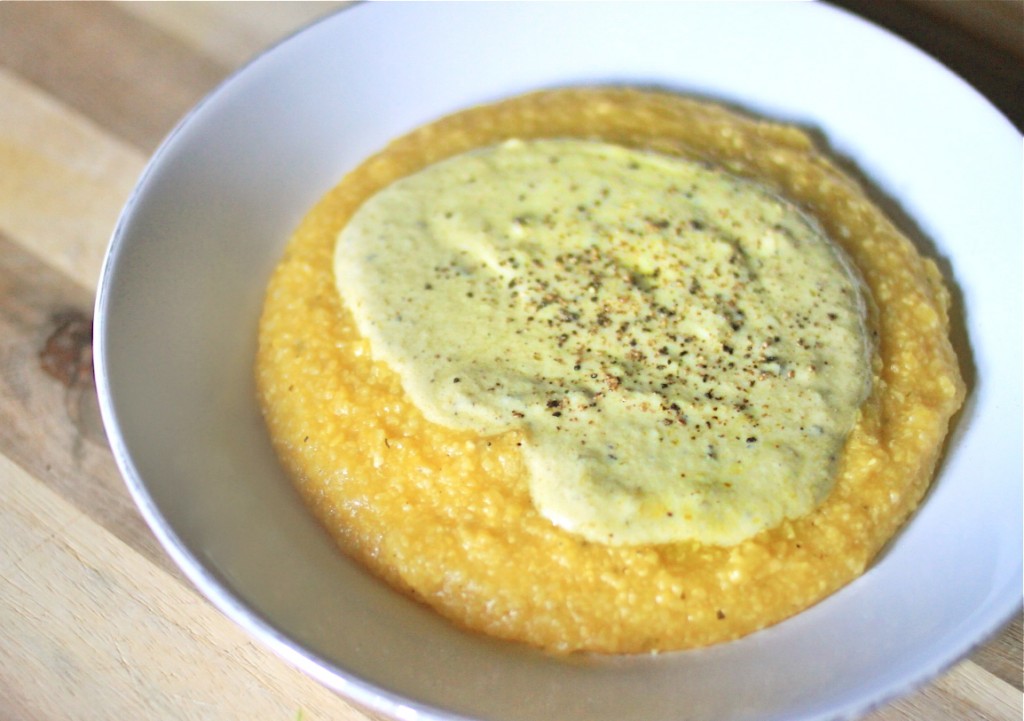 Vegan Polenta with Lemon Garlic Pesto Cashew Cream Sauce
Serves 2-4 people.
Ingredients:
Prepare the night before.
For the cashew cream:
1 cup raw cashews (whole or pieces)
water
For the polenta:
4 cups vegetable broth
1 teaspoon granulated garlic
1/2 teaspoon dried basil
1/2 teaspoon dried thyme
1/2 teaspoon fresh ground pepper
1 tablespoon Earth Balance
1 cup polenta
For the cashew cream pesto sauce:
1 tablespoon Earth Balance
4 cloves garlic, minced
4 tablespoons dairy-free pesto (here's a recipe if you can't find it in the grocery store)
1 cup cashew cream
1/4 cup lemon juice
1/2 cup water
salt
fresh ground black pepper
Directions:
Prepare the cashew cream:
Place the cashews in a bowl and add enough cold water to cover them. Cover, then refrigerate overnight. The next day, drain the cashews and rinse them under cold water. Place the nuts in a blender with enough cold water to cover them by 1-inch. Blend on high until very smooth. (If you're not using a professional-type high-speed blender, strain the cashew cream through a fine-mesh sieve to create a smooth cream.)
This makes about 2 cups of cashew cream.
Prepare the polenta:
In a medium-large pot, stir together the broth, granulated garlic, basil, thyme, pepper, and Earth Balance. Bring to a boil, then pour in the polenta while whisking.
Turn the heat down to low, continuing to whisk until the polenta thickens enough where it doesn't settle on the bottom of the pan when you stop stirring. Cover the polenta and continue cooking for 20 to 30 minutes. Stir the polenta vigorously every 10 minutes or so, making sure to scrape the sides and bottom of the pan. Re-cover and cook until the grains are tender and the polenta has a porridge-like consistency.
Prepare the sauce:
In a small saucepan, heat the Earth Balance until melted, over medium heat. Add the minced garlic and cook until fragrant (1-2 minutes). Stir in the pesto, cashew cream, lemon juice, and water until smooth. Taste, then add salt and pepper to your liking. Turn heat to low.
Serve:
Spoon the polenta into bowls, then top with your preferred amount of sauce. Top with fresh ground pepper. Serve immediately.