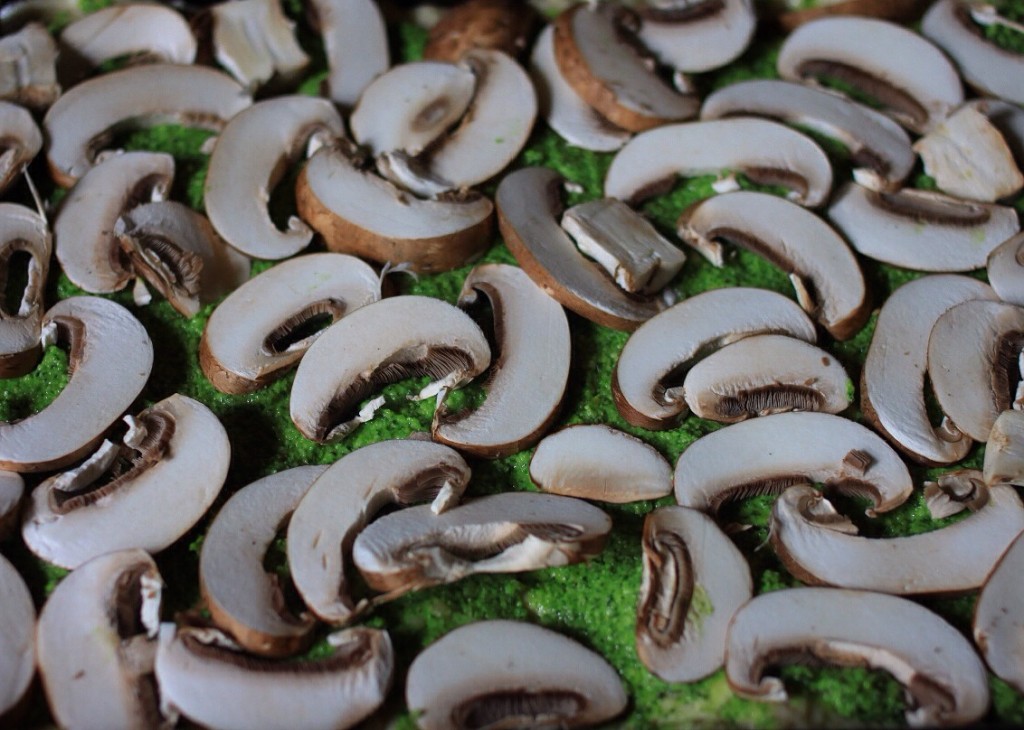 I posted a version of this pizza a couple months ago, but wanted to give it a revamping. Half the time when I make this pizza, I cannot decide what it is that works so well. Is the magic all about the sauce? The way the mushrooms don't get overcooked, maintaining some texture? The crispness of the crust? I still don't know. Perhaps it's the combination of all these things that works so well.
Homemade pesto, especially this time of year, is delicious and simple to make. I've made various versions through the years, substituting different kinds of nuts, different oils, more, less, or no cheese, extra garlic, lemon juice, lime juice… I have hand chopped ingredients, relied on my food processor… Most recently however, I have found a love for the ease of making pesto in a blender. It takes all of 3-4 minutes, start to finish. While I almost always think about how any traditional pesto maker would likely slap me for the machine handling of all these ingredients, I do appreciate the ease.
This is probably the most requested pizza in our house on pizza night, by the kids and adults alike.  I encourage you to make the pesto rather than buy a store-version, as the flavor is uncomparable and adds much to this otherwise very simple pizza!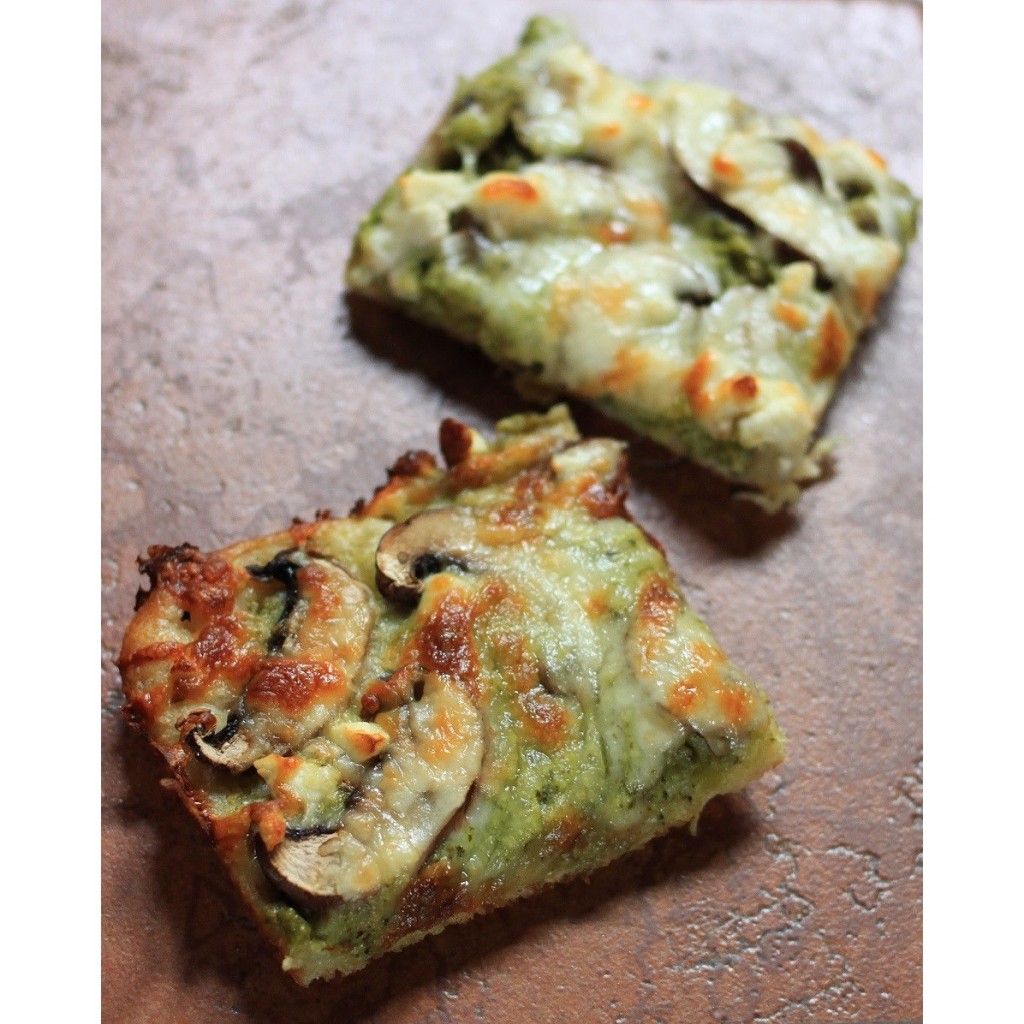 Pesto Mushroom Pizza
Yields One 13×18-inch Pizza
Ingredients:
For the pesto:
6 tablespoons good quality olive oil
2 cups very packed fresh basil
1/2 cup raw pine nuts
1 lemon, juiced
3 cloves garlic
1/4 cup grated parmesan cheese
1/2 teaspoon salt
1/2 teaspoon ground pepper
For the pizza:
2 cups plus 2 tablespoons all-purpose flour
1 1/4 teaspoons active dry yeast
1/4 teaspoon salt
1/4 teaspoon sugar
3/4 cup warm water
olive oil for pan
1/2 pound crimini mushrooms, sliced into pieces about 1/8-inch thick
8 ounces part-skim mozzarella, shredded
1 ounce crumbled feta cheese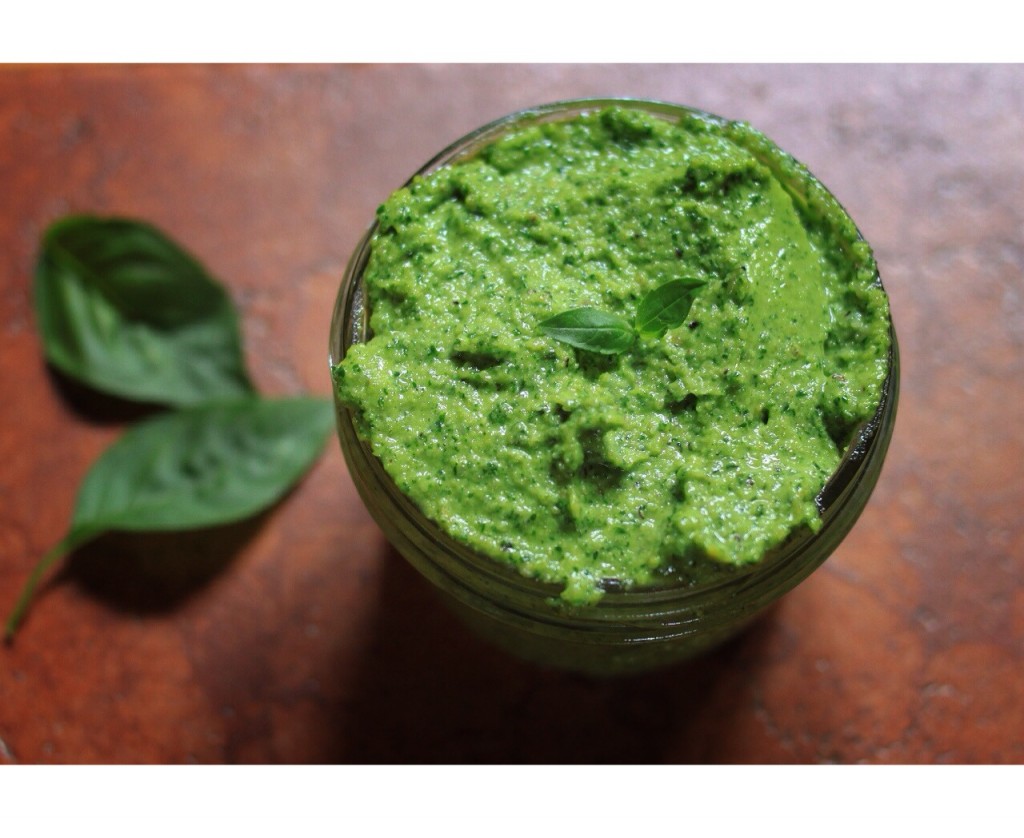 Directions:
Make the dough: Stir together the flour, yeast, salt and sugar in bowl. Add the water, then use a spoon or your hands to mix everything together until blended into a ball of dough (this should take no more than a few minutes).
Cover the dough and let it rise at room temperature for about 2 hours. It may be slightly less than doubled in size.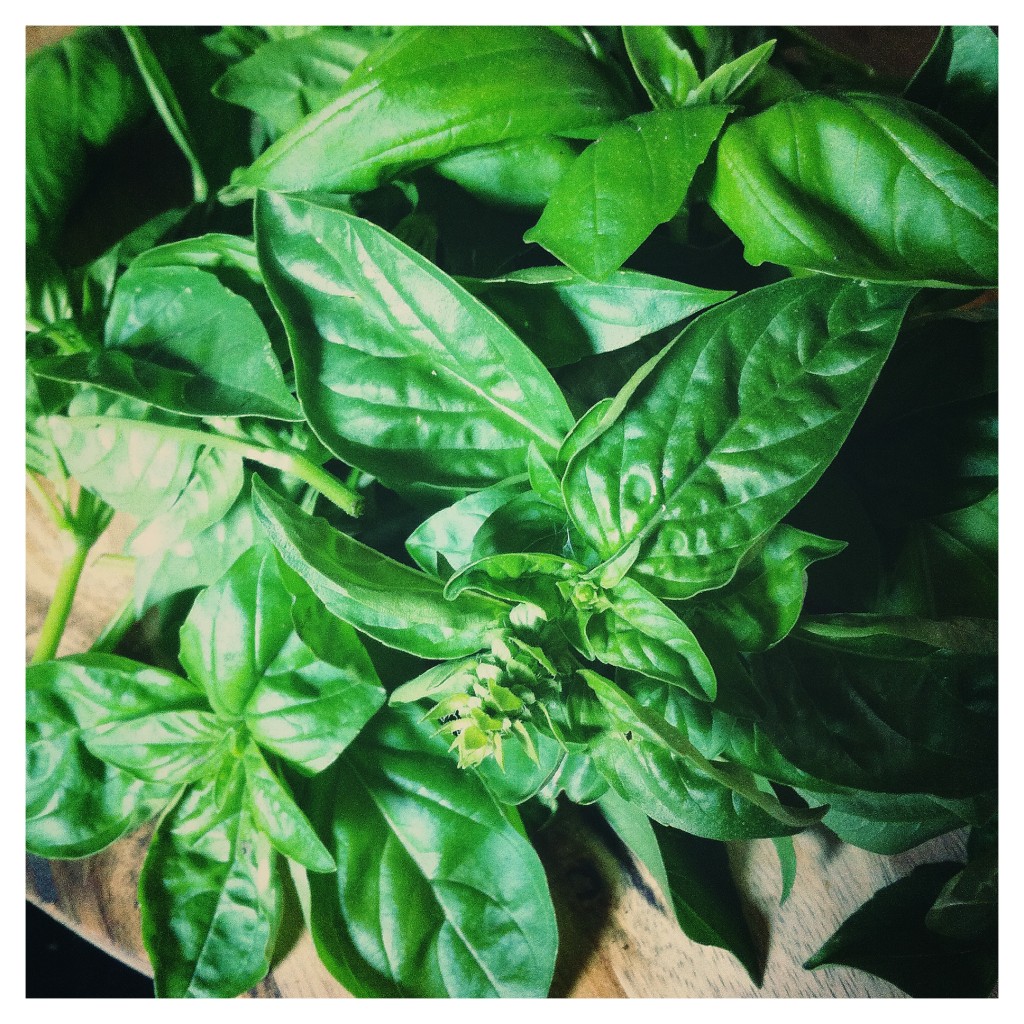 Make the pesto: In a blender, add (in order) of the ingredients for the pesto, beginning with the oil. Blend until smooth, scraping down the sides of the blender as needed.
Pizza time: Preheat your oven to 500° F. Dump the dough onto a lightly floured surface. Generously oil a 13×18 inch rimmed baking sheet with a good quality olive oil. Gently place a ball of dough on the pan, stretching and pressing it out toward the edges. If it springs back wait five minutes and then continue. The dough is very thin. If it tears, simply pinch it back together.
Spread the pesto evenly over the dough, making sure to get it all the way to the outside edges as well. Place the mushrooms over the pesto, trying not to overlap them if you can. Sprinkle on the shredded mozzarella and then the feta. Bake for 18-20 minutes until the edges are slightly charred. Cut the pizza into squares and serve.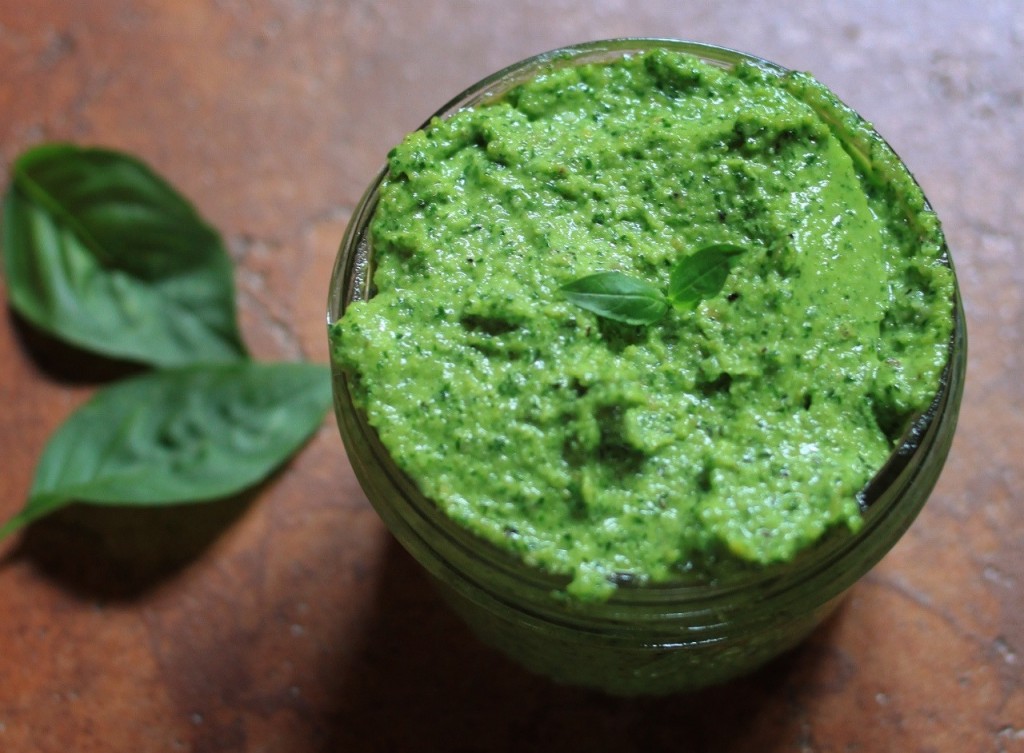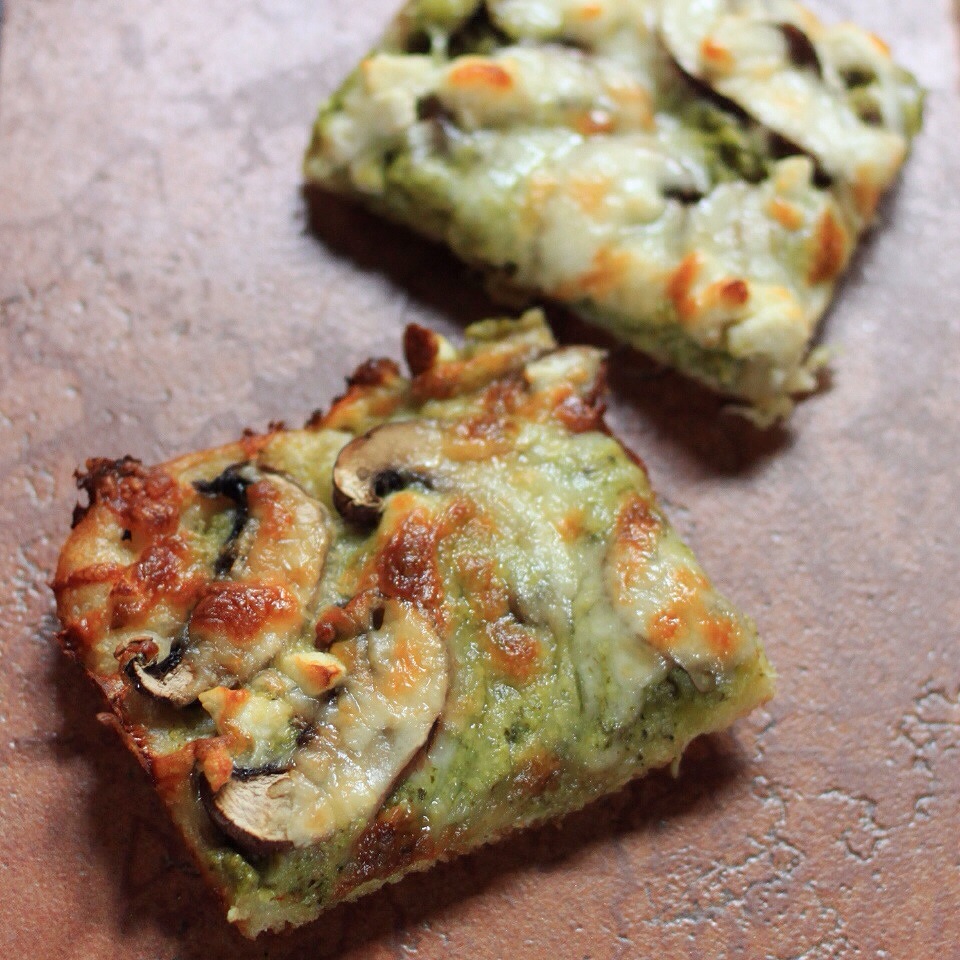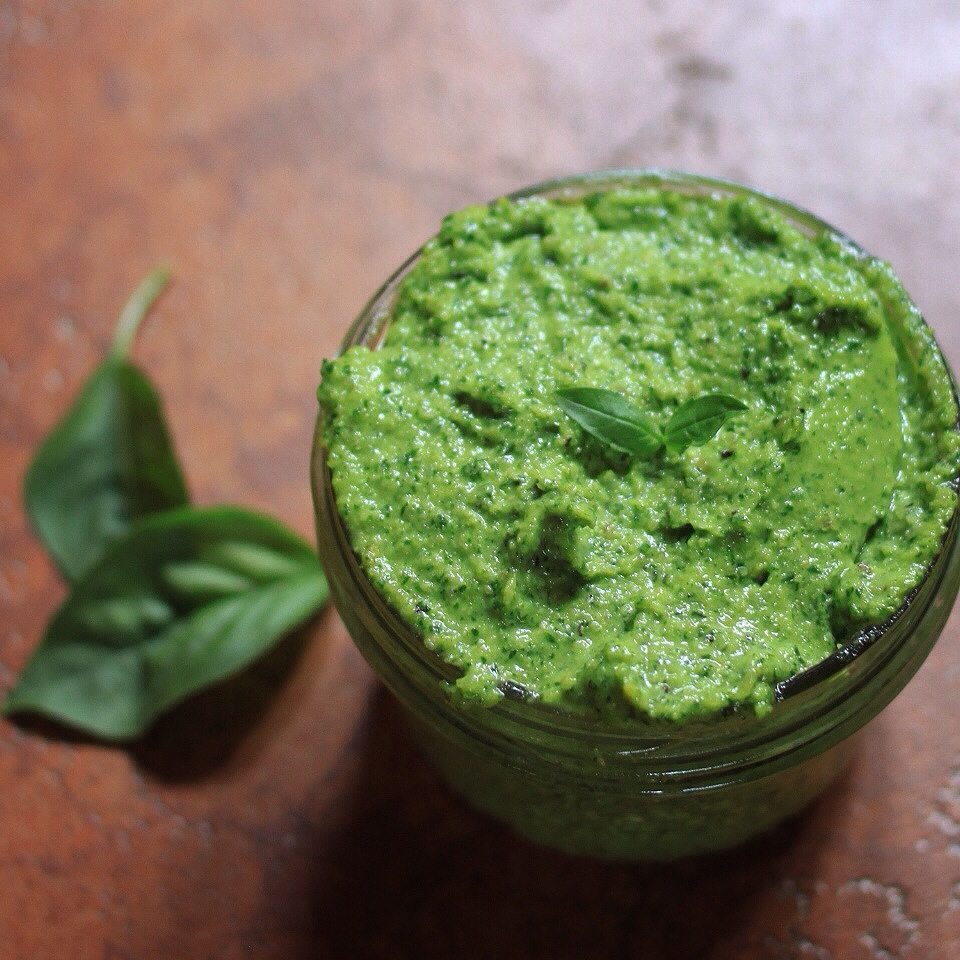 Please follow and like us: