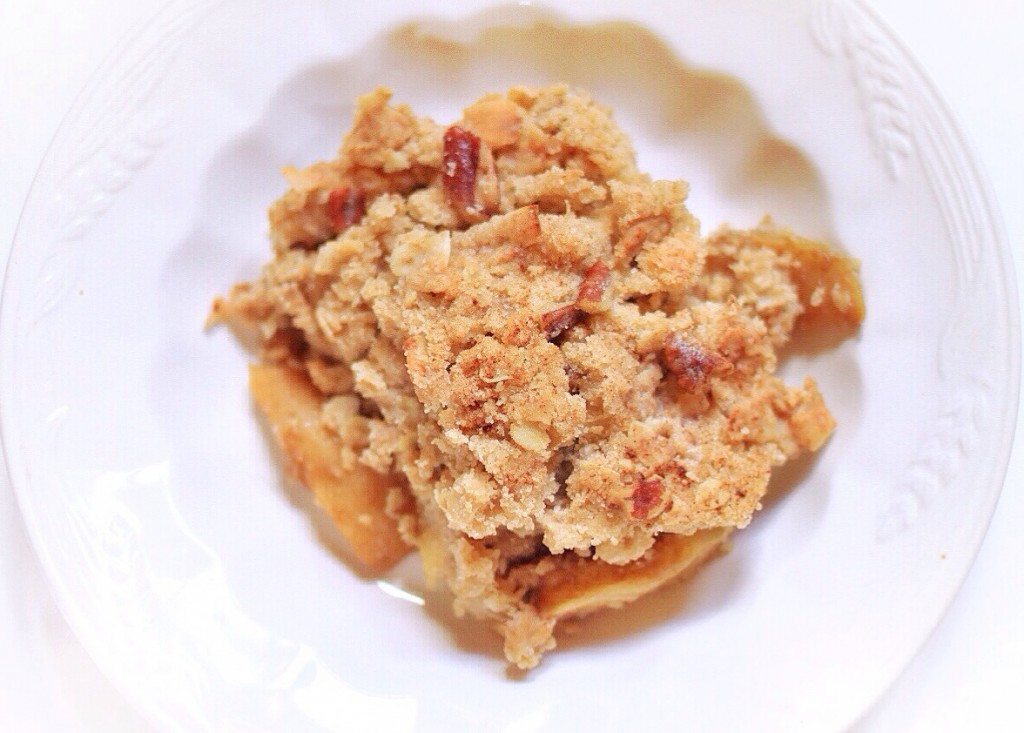 Oh, hello out there… Are you still here, there, somewhere in this funny shaped little blogosphere? I am not sure where all the days have gone, nor how we're in mid-October now… And while I'm at it, when did fall hit in full-force? Life has been a series of chaos and busyness, as this time of year often turns out to be. Blogging has sort of took ten steps back from every day living. But I am still here. Still cooking frequently, photographing when the opportunities present themselves (although currently, that has mainly meant photos from Silas' football games and Vincent's water polo tournaments) and trying to catch up on sleep in-between the messes and constant go-go-go.
When we are traveling frequently, I miss my kitchen. While I don't miss the piled up dishes in the least bit, I do miss cooking and having that creative space to dive into whenever I want. The warmth of anything home-baked always seems to allow an immediacy into feeling like you're back home–the deep earthy, sweet smells as well as the literal warmth of the oven running–they're an easy invite and welcome. This time of year, when apples are in their full glory, my first inclination is to bake up a pie. But then in the last few years, I've learned the beauty of a good apple (or whatever fruit you want!) crisp, wherein the smells are equally as intoxicating but the work is so much lighter.
While I have made various apple crisps before, this is my new all-time favorite. With a name like "Man-Bait Apple Crisp" how can you not enjoy such a treat? It's simple, perfect, and most importantly — delicious.
Joy the Baker's Man-Bait Apple Crisp

Yields one 9×13-inch pan
(You can cut this recipe in half and use an 8-inch square pan)
Ingredients:
10 to 12 medium-sized apples
6 tablespoons granulated sugar
3 teaspoons ground cinnamon
2 2⁄3 cups all-purpose flour
2 2⁄3 cups packed brown sugar
1 teaspoon ground cinnamon
11⁄3 cups chopped pecans
2⁄3 cup quick-cooking oats
2 sticks unsalted butter, softened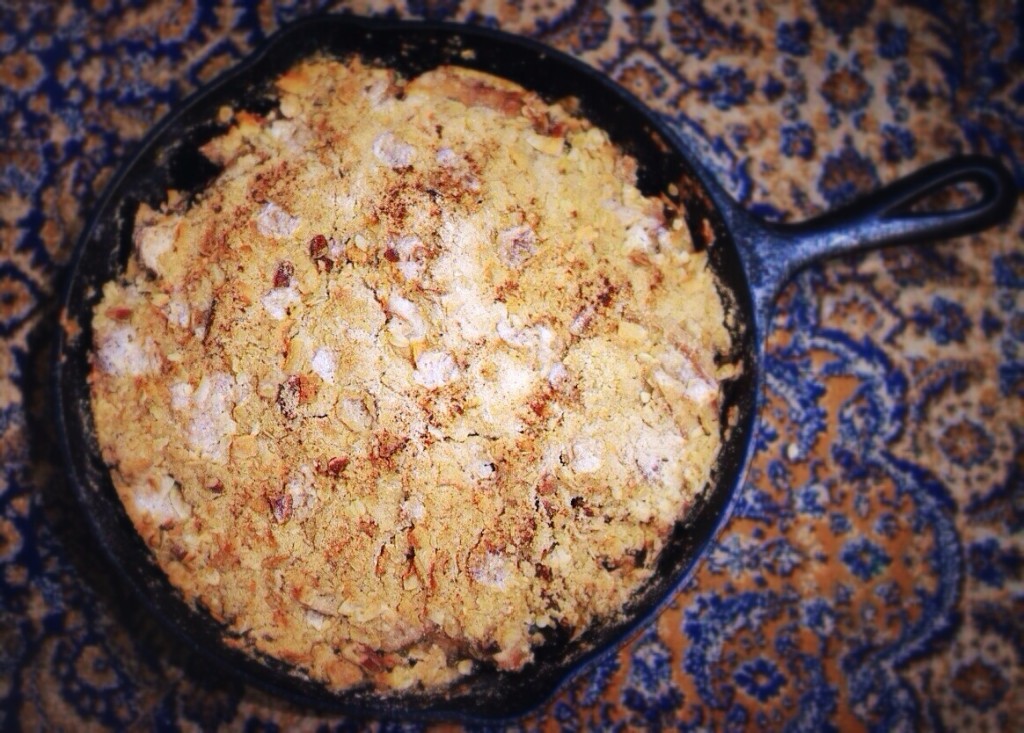 Directions:
Place a rack in the center of the oven and preheat to 350 degrees F. Grease a 9×13-inch pan with nonstick cooking spray or butter.
Peel and core the apples, then cut them into 1⁄4-inch thick slices. In a small bowl, mix together granulated sugar and cinnamon. Place all of the apple slices in the prepared baking dish then sprinkle with the cinnamon sugar mixture. Toss the apples with the cinnamon sugar, using your hands, until the apples are evenly coated. Set aside.
Whisk together the flour, brown sugar, cinnamon, nuts, and oats in a medium sized bowl. Work the softened butter into the dry ingredients, using your fingertips until the mixture resembles coarse meal.
Remove 1 heaping cup of the flour mixture, then sprinkle it over the apples. Toss with your hands to incorporate.
Spread the remaining topping evenly over the apples.
Bake the crisp until topping is toasted and apples are bubbling, 55 to 60 minutes. Remove from the oven and let cool slightly. Scoop the warm crisp into bowls. Serve as is or topped with vanilla ice cream or whipped cream.