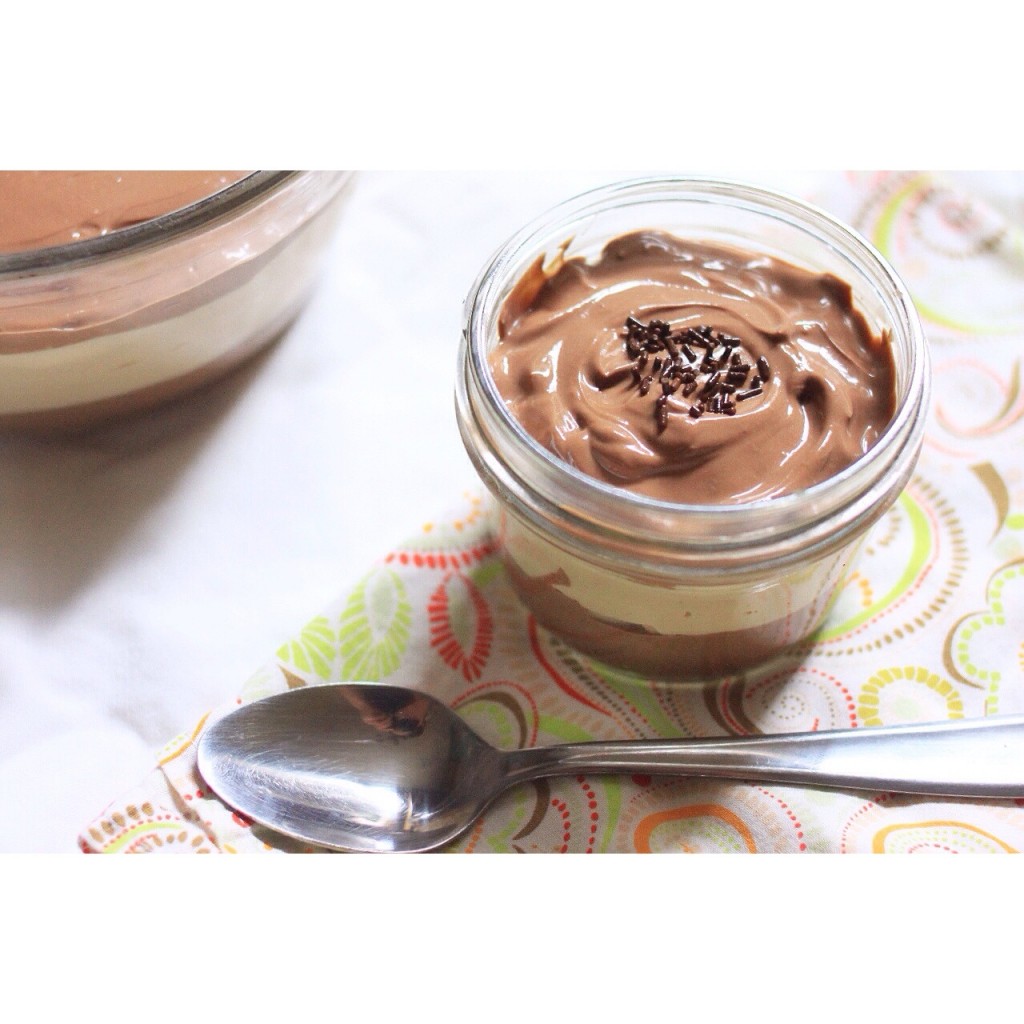 Don't run off too quickly! If there was ever something a girl could cook up that would make her immediately feel like a total hippie, tofu pudding is at the top of the list. Tofu pudding — does the name itself make you cringe? It did for me, for a long time. The first time I ever tried "chocolate tofu pudding" was a definite no-go. One bite of this particular store-bought variety was enough for me to swear it off forever. And I did for nearly a decade after that one bite.
Then a couple weeks ago, Vincent's mom gave us a bit of chocolate tofu mousse she'd made. I didn't know it was tofu until my husband told me so when it was half gone. I think the trick is two-fold: using the right tofu (so it's creamy without residual graininess or tofu-tasting) and using good quality chocolate so that flavor takes over. I found myself immediately thinking how can I make this into puddings of other flavors? Chocolate peanut butter seemed urgently necessary.
This pudding is ridiculously creamy, sweet, and certainly it doesn't feel like you're being cheated out of dessert by this healthier option. This particular tofu pudding has nearly half the calories and fat as a traditional pudding, with added protein and an equal amount of tastiness. Plus it's cheap and easy to throw together, as well as entirely kid-friendly.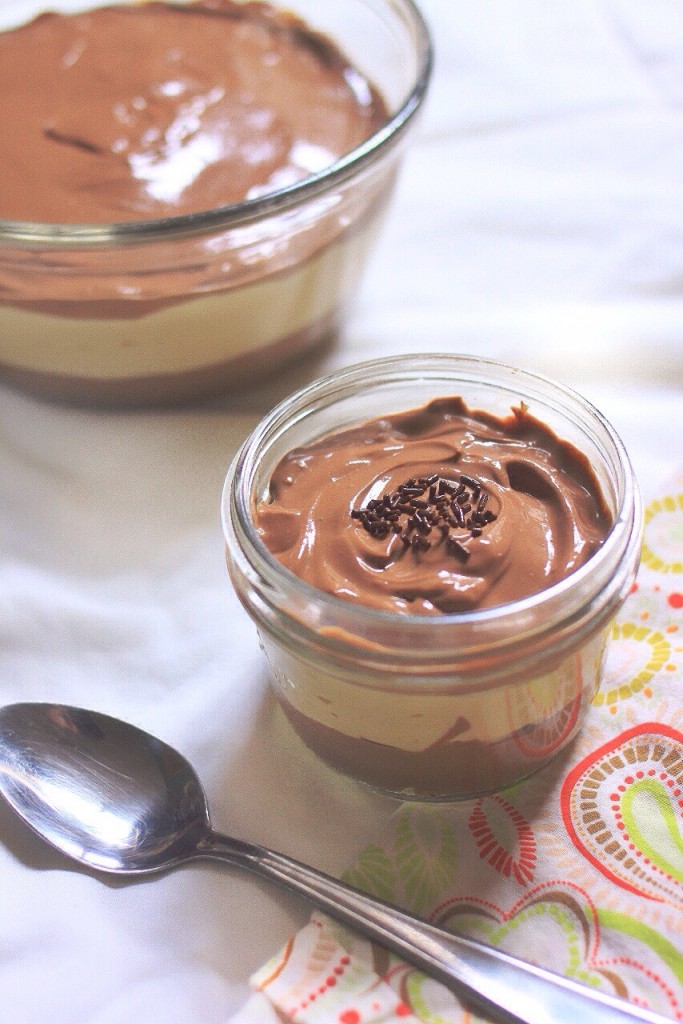 Chocolate Peanut Butter Tofu Pudding
Serves 8-10 people.
Ingredients:
For the peanut butter pudding:
one 12-ounce package silken soft tofu (the unrefrigerated, shelf-stable kind)
2 tablespoons sugar
5 tablespoons smooth peanut butter
1/2 teaspoon vanilla extract
For the chocolate pudding:
one 12-ounce package silken soft tofu (the unrefrigerated, shelf-stable kind)
1/2 cup dark chocolate chips
1 tablespoon unsweetened cocoa powder
3 tablespoons sugar
1/2 teaspoon vanilla extract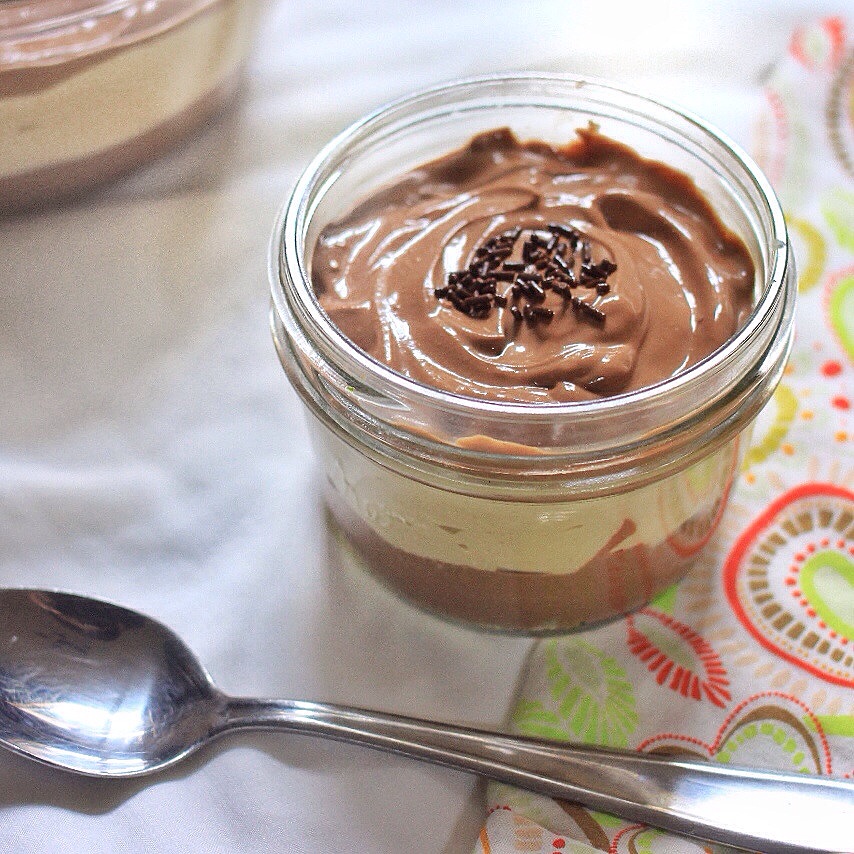 Directions:
Prepare the peanut butter tofu pudding: Blend one box of tofu in a blender until smooth and creamy (1-2 minutes).  Add the sugar, peanut butter, and vanilla. Blend again until completely smooth. Scoop the pudding into a bowl until needed.
Prepare the chocolate tofu pudding: Melt the chocolate chips. To do so, place water in the bottom of a double boiler so the top of the water is a 1/2 inch below the upper pan. Then place the double boiler over low heat. Stir the chocolate constantly until it is melted. The water in the bottom of the double boiler should not come to boiling while the chocolate is melting.
While the chocolate cools slightly, blend the remaining box of tofu in your blender (I didn't even rinse it out after making the peanut butter pudding first) until smooth and creamy. Add in the sugar, cocoa powder, unsweetened cocoa, vanilla and melted (and slightly cooled) chocolate. Blend until smooth and completely combined.
Layer the pudding: In a serving dish, scoop in half the chocolate pudding. Smooth out the top. Gently scoop the peanut butter pudding over the first layer of chocolate pudding. Smooth over the top, then gently add the remaining chocolate pudding on top, smoothing it out. Cover with plastic wrap and refrigerate for at least 1 hour before serving.
You can serve the pudding scooped out as is, or top with whipped cream if you prefer!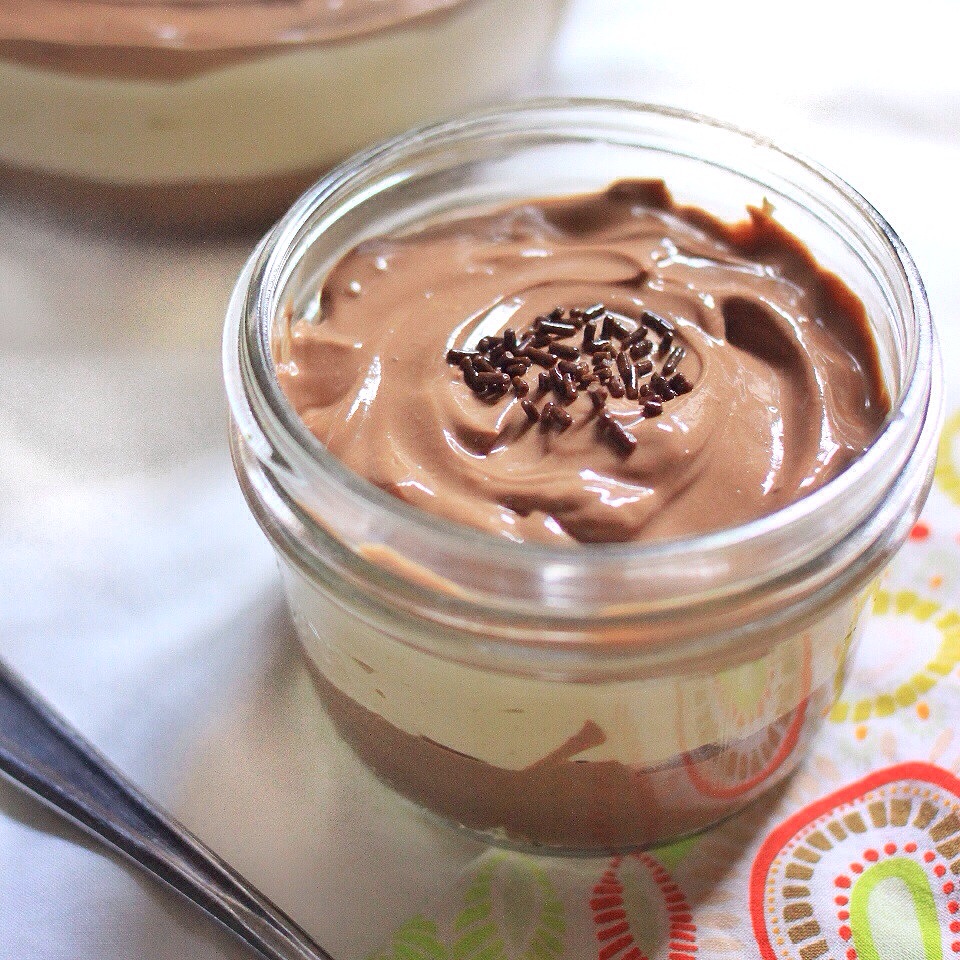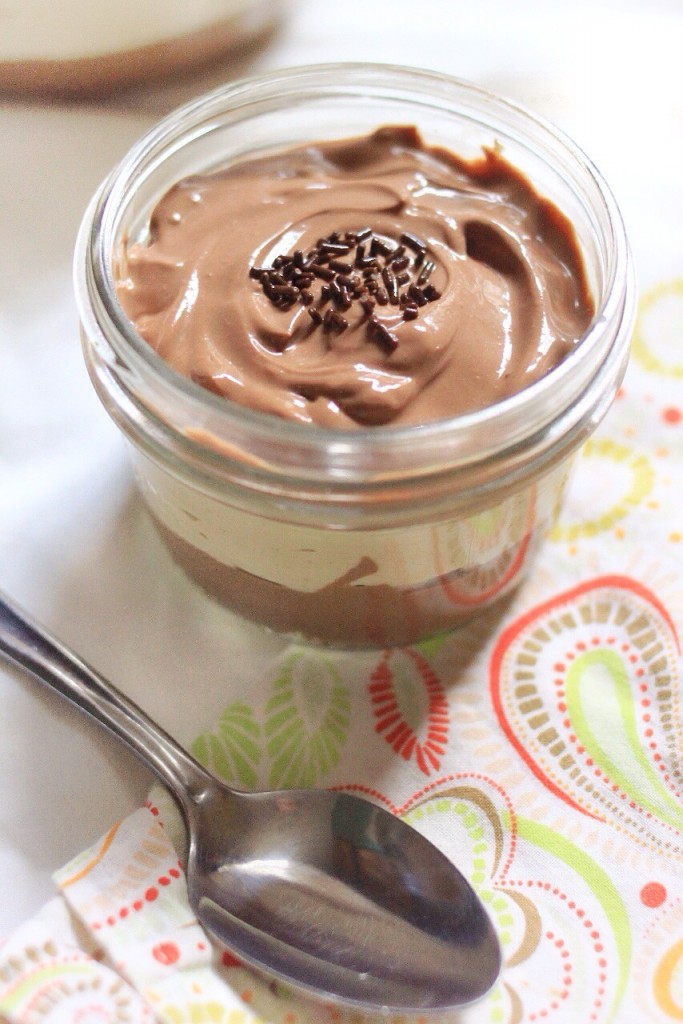 Please follow and like us: