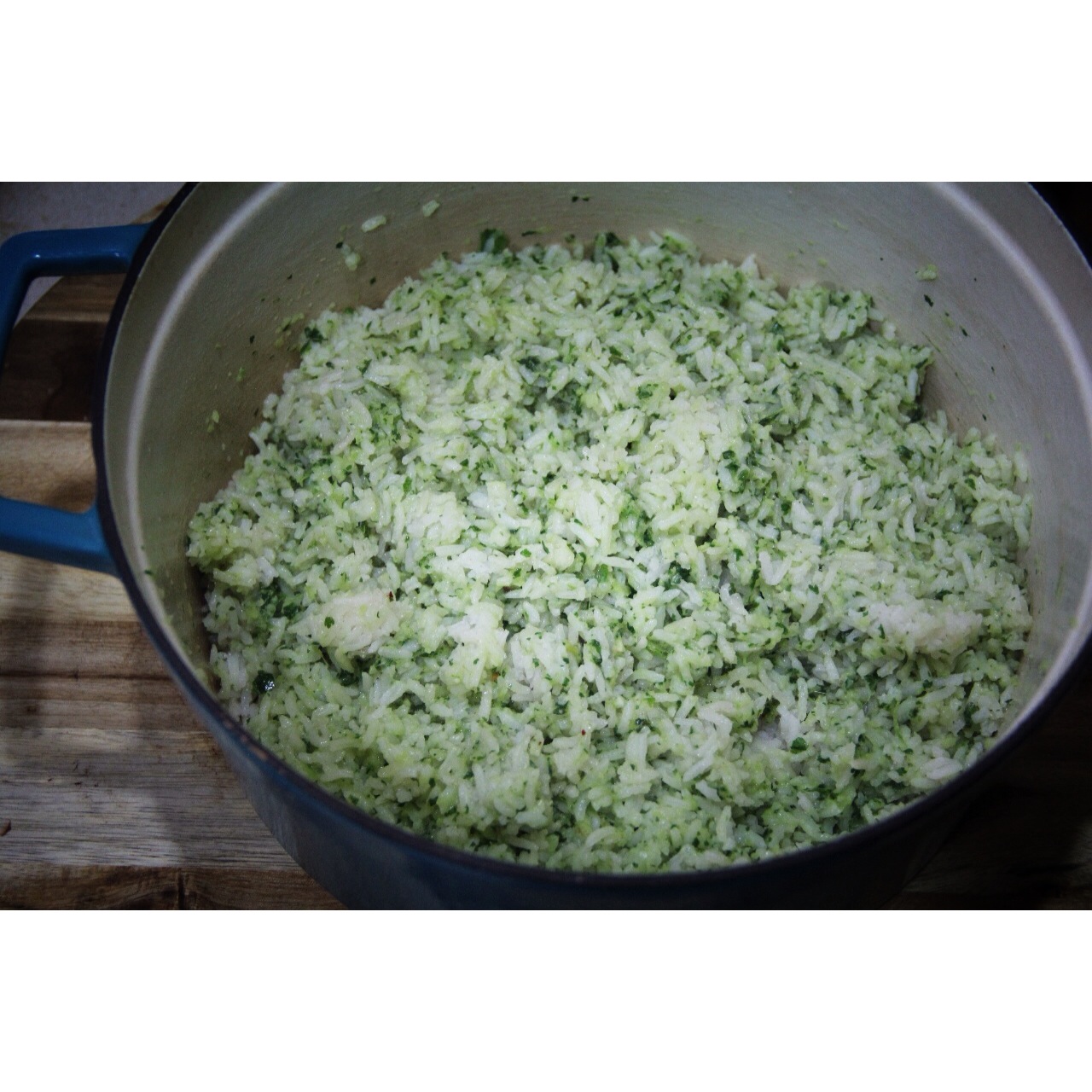 I was born and raised in Hawai'i… do you know what that means? Sunshine, every-day-beach-days, warmth, perfect weather, deliriously gorgeous scenery, fresh picked fruits and freshly caught fish? Yes, all those things. But also… rice. Rice with most any, every, meal. Duhhh.
As a child, we'd have rice with cheesy eggs, spam/sausage/bacon/vienna sausage, maybe toast for breakfast. Sometimes fried rice took the place of plainly steamed white rice. One of my "chores" was sometimes to cook rice to accompany dinner (using this method of course, in the rice cooker that took up residence on our kitchen counter for as long as I can remember). Even now, at nearly 30-years-old, I'd prefer rice in the place of potatoes or cornbread like my Southern-born husband usually craves.
However, plainly steamed rice can get old quickly. The following recipe is an excellent solution to embellishing plain rice. For one thing, it's bright green in color. But aside from color along, it's flavorful. This rice is far from boring and has taken the place of numerous rice dishes in my kitchen over the last couple weeks. I enjoy it in burritos, veggie tacos, on its own in a bowl with other Mexican-type toppings, or topped with an over-easy egg.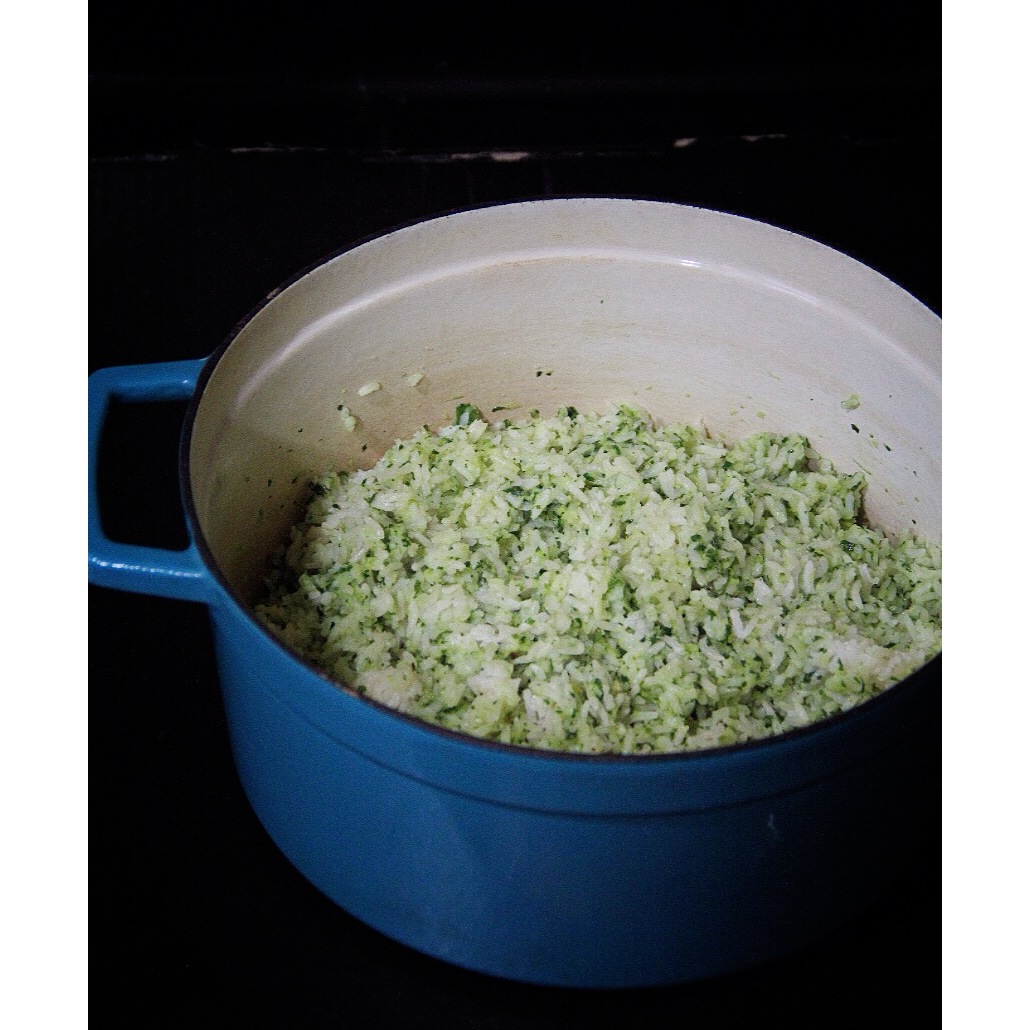 Cilantro Lime Rice
Serves 6-8
Ingredients:
2 cups long grain white rice
4 cups water
1 teaspoon salt
1 tablespoon butter
1/2 a large onion, peeled
2 cloves garlic, peeled
1 large bunch of cilantro, tough stems removed
juice and zest from one lime
2 tablespoons rice vinegar
1/4 teaspoon salt
1/4 teaspoon red chili flakes
1/4 cup olive oil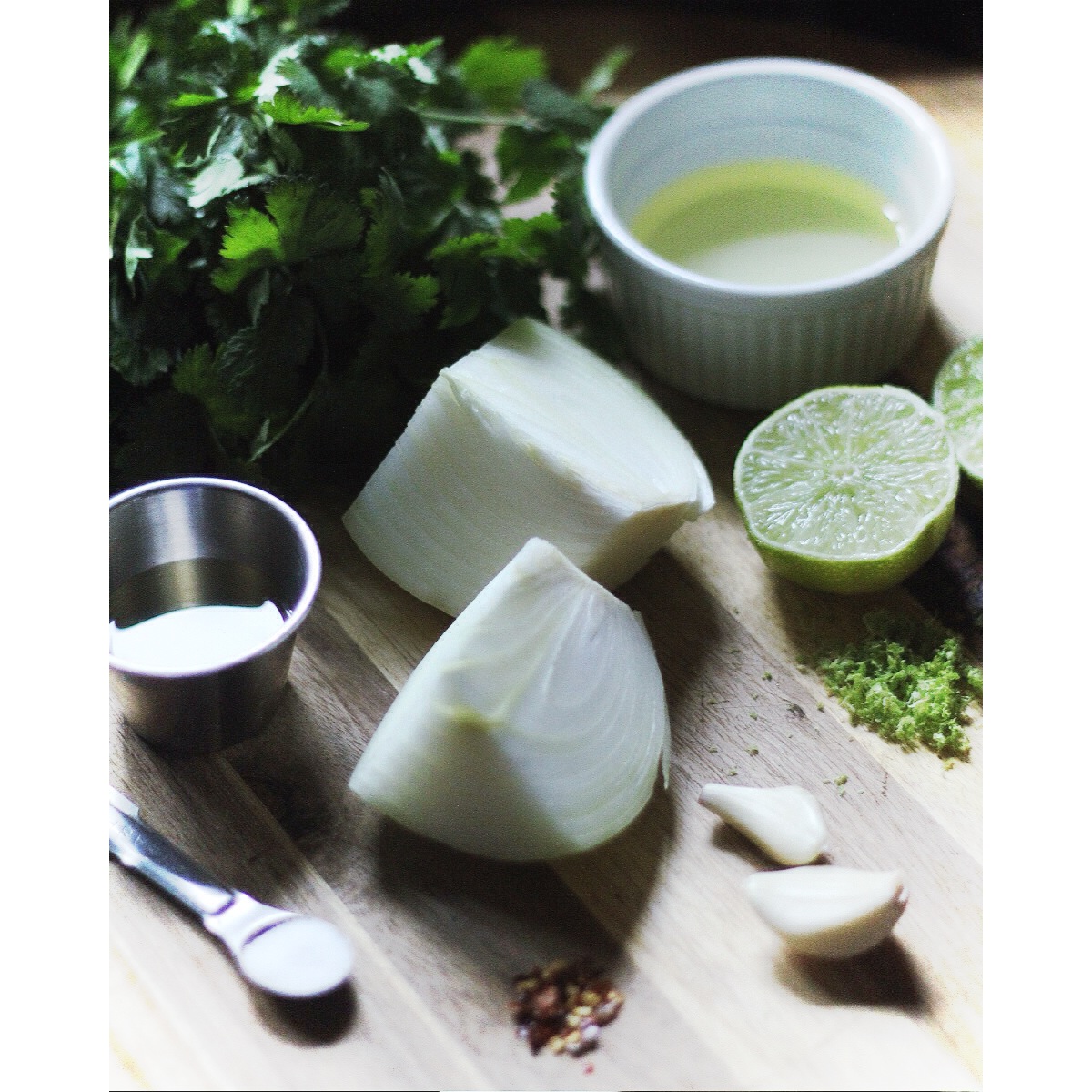 Directions:
Fill a medium sized pot with the water, teaspoon of salt, and butter. Bring to a rolling boil. Stir in the rice. When the mixture comes back up to boiling, reduce the heat to low, cover, and cook for 20-25 minutes, until all the water is absorbed.
While the rice is cooking, prepare the sauce. Combine the onion, garlic, cilantro, lime juice and zest, rice vinegar, salt and red chili flakes in a high speed blender. Blend until smooth. Reduce the speed to low and drizzle in the oil until well combined. The sauce will become somewhat creamy looking.
When all the liquid has evaporated in the rice, remove the lid and fluff with a fork. Fold in the cilantro sauce until everything is evenly coated. Serve immediately while warm.
You can enjoy this rice on its own, as a side dish with your favorite beans, in a burrito or taco, etc.