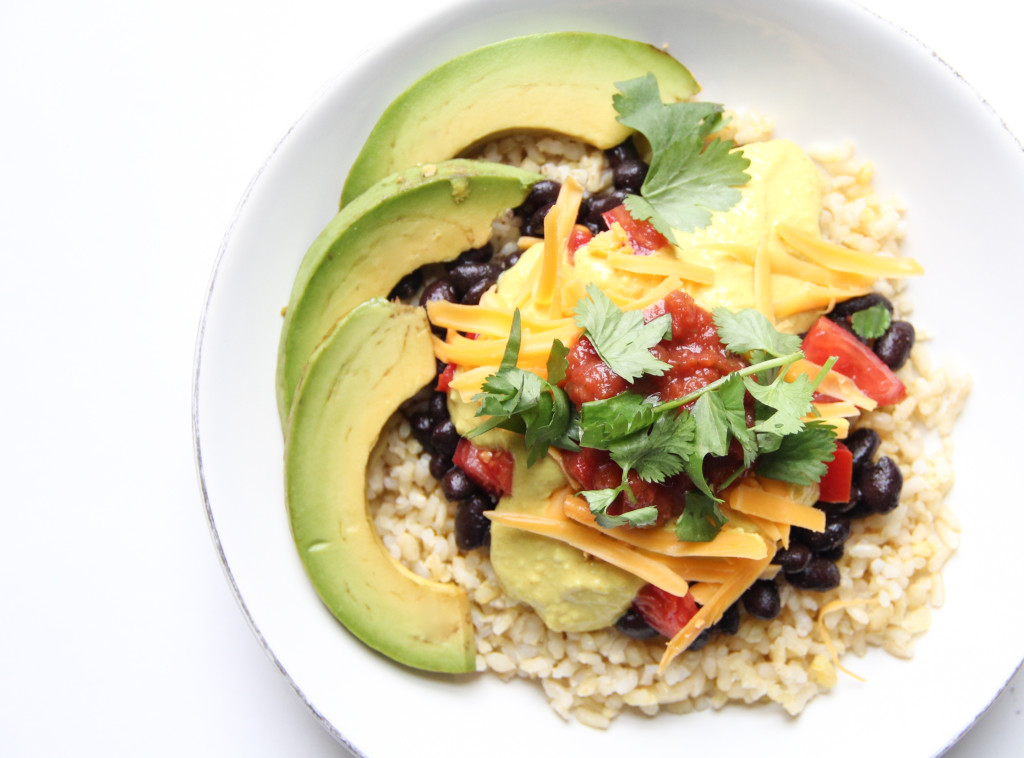 Although Ashland doesn't have one, various cities here in Oregon (and even Washington now) we have a restaurant chain called Cafe Yumm, which promotes earth-friendly, healthy food. The most popular menu items are essentially glorified bowls of rice and beans, but the addition of their secret "Yumm Sauce" is oddly addicting. The sauce is uniquely rich and tangy, gluten free and vegan, and when added to wraps, rice bowls, sandwiches, soups, etc., you cannot go wrong.
The first time I had a Yumm bowl was while traveling through Eugene, Oregon (birthplace of the original Yumm Cafe). Often when on the road, we eat a lot of Mexican food and pizza, because they're easy vegetarian options. However, the discovery of the yumm bowl felt like a dynamic discovery. It was much healthier feeling and certainly a very fulfilling meal.
There are many copy-cat homemade Yumm Sauce recipes floating around the web, each with slight variations. Most use soybeans, which I opted not to use (for sheer inability to find them while at the grocery store). You can tweak the ingredients to your desired flavor.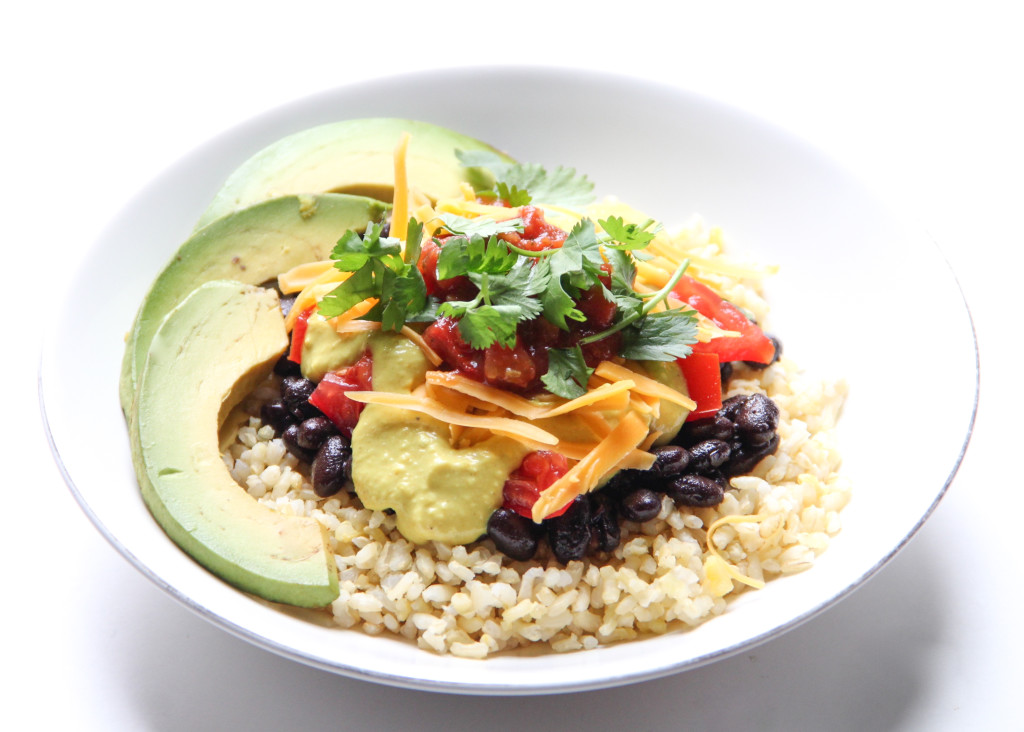 Homemade Yumm! Bowls
Ingredients:
For the Yumm sauce (yields about 4 cups):
1 cup almond flour/meal
2/3 cup nutritional/brewers yeast
1 cup cooked garbanzo beans
1/2 cup cooked cannellini beans
1 cup water or vegetable broth
2/3 cup fresh squeezed lemon juice
2 tablespoons red wine vinegar
4 cloves garlic
1 1/2-2 teaspoons salt
3 teaspoons curry powder
1/2 cup sunflower (or other lightly flavored) oil
For the bowls:
medium grain brown rice, cooked
black beans, cooked
mild or medium red salsa
shredded cheddar cheese
diced tomatoes
avocado slices
sour cream
sliced olives
chopped cilantro
Yumm sauce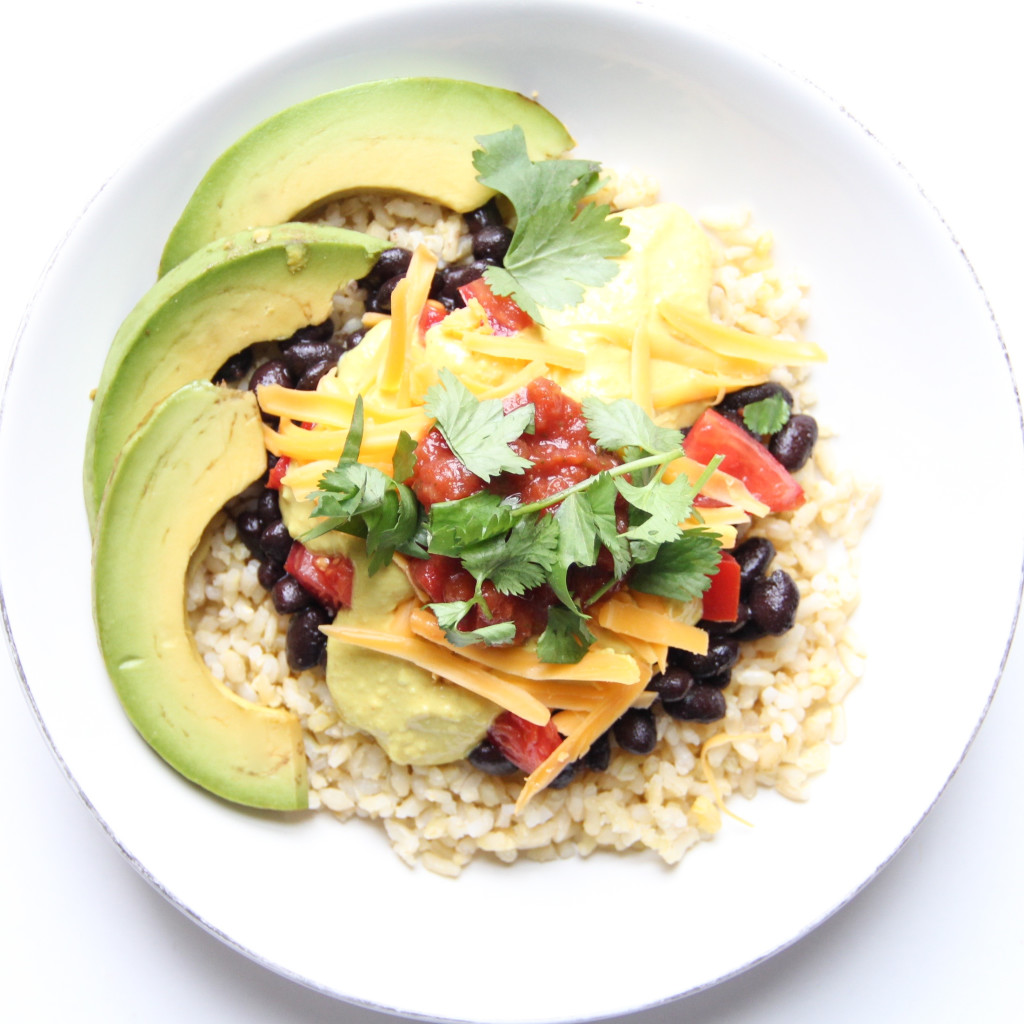 Directions:
To make the sauce, combine the almond meal, nutritional yeast, garbanzo beans, cannellini beans, water or broth, lemon juice, vinegar, garlic, salt and curry powder in a food processor or high speed blender. Blend until all the ingredients come together into a thick, almost paste-like sauce. Add in the oil and blend again until smooth. Refrigerate at least an hour before using so the flavors can meld together. You can make the sauce up to 24 hours in advance.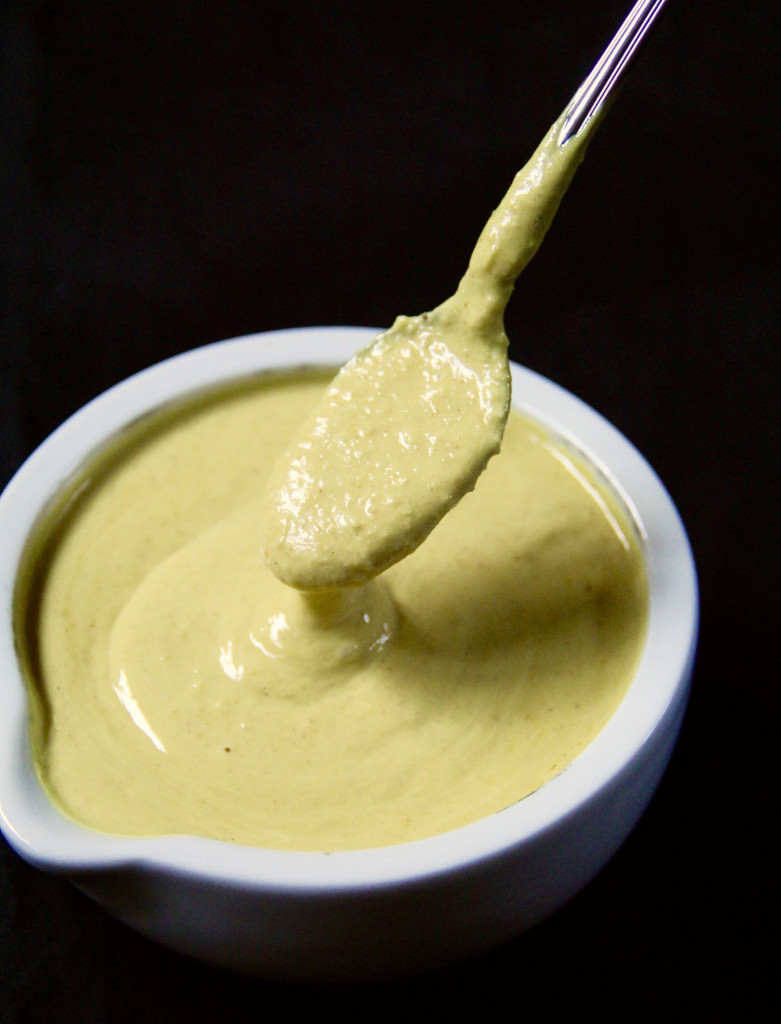 To assemble the Yumm! bowls, layer your desired amounts of rice, beans, salsa, cheese, diced tomato, avocado slices, Yumm Sauce, sour cream, olives, and cilantro.