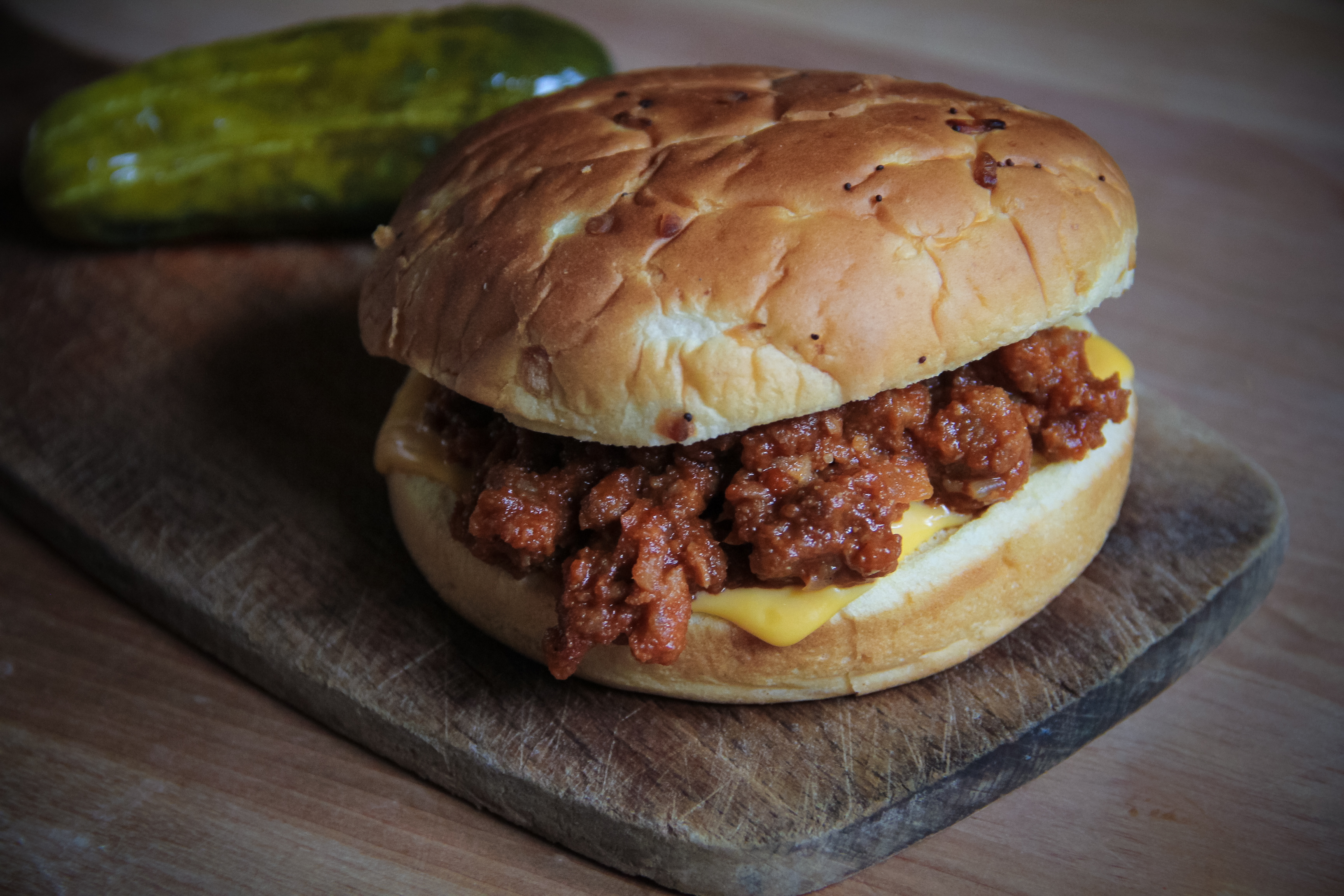 Are you one of those folks who plans their family's meals a week at a time? I try to be that person… but let's be real. I really suck at meal planning. Part of the deal is I frequent the grocery store often enough that purchasing the ingredients for just one dinner isn't a huge deal — often I know I'll be back in the store again the next day at some point, thus being able to shop for tomorrow's dinner… tomorrow. The other aspect I somewhat enjoy is the flexibility of not knowing what the hell I'm going to cook. Sometimes I wake up at 8:30 in the morning and think what am I going to make tonight? Then I peruse recipes over my morning cup of coffee for ideas. (Some days this isn't a pleasant activity; I wake up wishing I knew what was coming so I could cut out the extra work!)
So on a day I had already planned our dinner, and in fact decided I was going to make these burgers, while taking Silas to baseball practice he suddenly said, "Hey! Can we please have sloppy joes sometime soon?" I thought about what I had planned for dinner and realized I could probably transform my plan of burgers into sloppy joes, using ingredients we already had at home. "Sure! We can have them tonight," I said, only to realize when I got home we were out of ketchup, a staple ingredient in sloppy joe mixture! (Who runs out of ketchup?!) Not wanting to run to the store at the mad-rush hour,  I did a little hunting online and figured out there are many quick homemade ketchup recipes, and simply made my own.
As a kid I remember loving when my mom made us sloppy joes — usually for a weekend lunch option. There's certainly some childhood nostalgia when you first bite into one of these sandwiches. The culmination of those childhood memories and the deliciousness of the bite are unbeatable.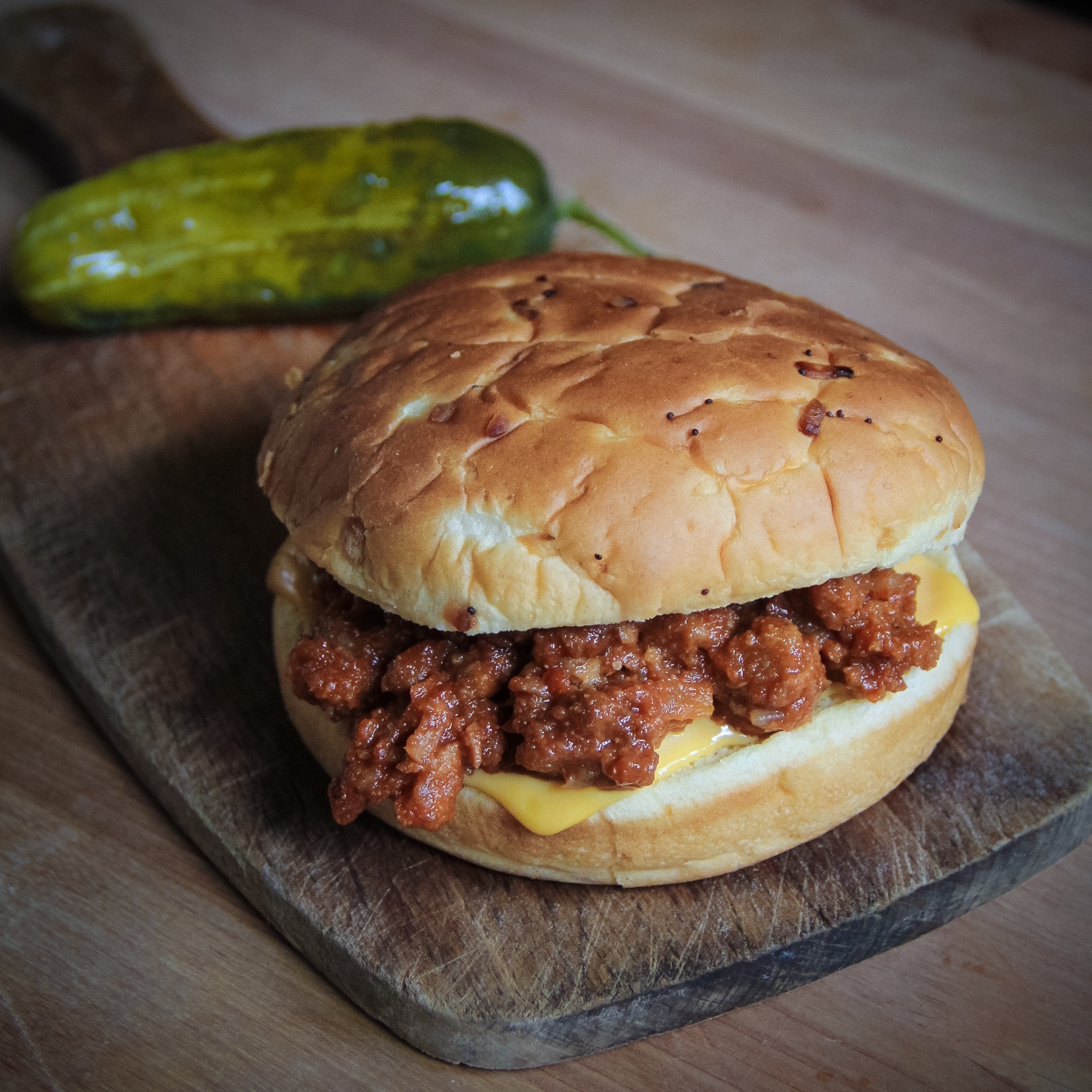 Vegetarian Sloppy Joes
Serves 8
Ingredients:
For the Ketchup:
2 6-oz cans tomato paste
1/4 cup white distilled vinegar
1 teaspoon garlic powder
2 teaspoons onion powder
1 tablespoon cane sugar
2 tablespoons molasses
1 teaspoon sea salt
3/4 teaspoon dried mustard powder
1/4 teaspoon cinnamon
1/4 teaspoon all-spice
1/4 teaspoon cayenne pepper
small pinch of ground cloves
3/4 cup of water
For the Sloppy Joes:
2 tablespoons olive or canola oil
2 tubes Lightlife Gimme Lean Vegetarian Sausage
1 large green bell pepper, diced
1 medium onion, diced
1 cup water
1 full recipe of  ketchup (*see recipe below)
3 cloves garlic, minced
3 tablespoons packed light brown sugar
2 heaping teaspoons chili powder
1 teaspoon dry mustard powder
1/4 teaspoon red pepper flakes
1/4 teaspoon ground cumin
1 tablespoon vegetarian worcestershire sauce
salt and freshly ground black pepper to your desire
8 large hamburger/kaiser/onion buns (really, whatever your preferred type is)
8 slices American cheese (optional)
dill pickles (for serving)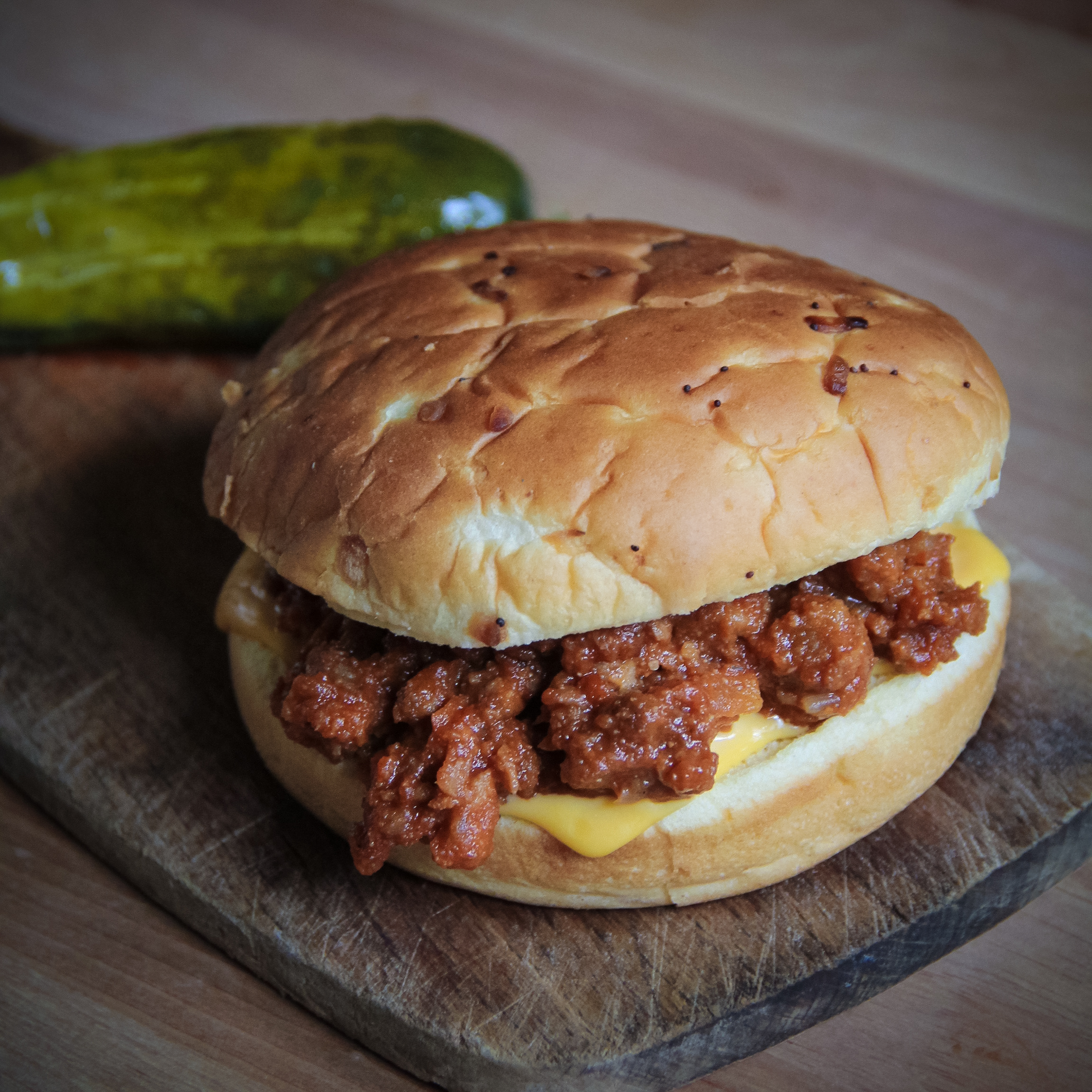 Directions:
Make the ketchup: place all of the ingredients in bowl and whisk until thoroughly combined. Refrigerate at least one hour to let the flavors come together.
Make the sloppy joes: Heat the oil in a large pot over medium-high. Once the oil is hot, crumble the Gimme Lean into the pot. Continue cooking until nicely browned, stirring frequently, breaking the larger chunks up.
Add in the green peppers and onions. Stir, and then add the 1 cup water, the ketchup and garlic. Stir to combine, and then add the brown sugar, chili powder, dry mustard, red pepper flakes, cumin, worcestershire, salt and pepper to taste. Stir to combine, and then cover and simmer over medium-low heat, another 20-30 minutes.
To serve, either steam or lightly toast the buns, open-faced. (I prefer steamed!) Add a slice of cheese if you'd like, then spoon a generous amount of the veggie-meat mixture onto the bottom roll. Top with the other bun and enjoy immediately, served alongside a crisp dill pickle (just do it).